I came across an idea yesterday that really struck a chord with me – a reverse bucket list.
Isn't it funny how we always focus on the things that we want to do in the future, yet we take little time to acknowledge the amazing things that we've done in the past? I for one am guilty for often losing sight of how much i've achieved in the past year. It's easy to get wrapped up in what we haven't done or haven't seen, when really, we should be appreciating everything we have accomplished. That makes so much more sense, doesn't it?
In keeping up with the New Year's spirit, and following on from yesterday's post about 2015, here is my reverse bucket list. I urge you to create one too – it'll definitely put a smile on your face and make you feel so proud of everything you've achieved!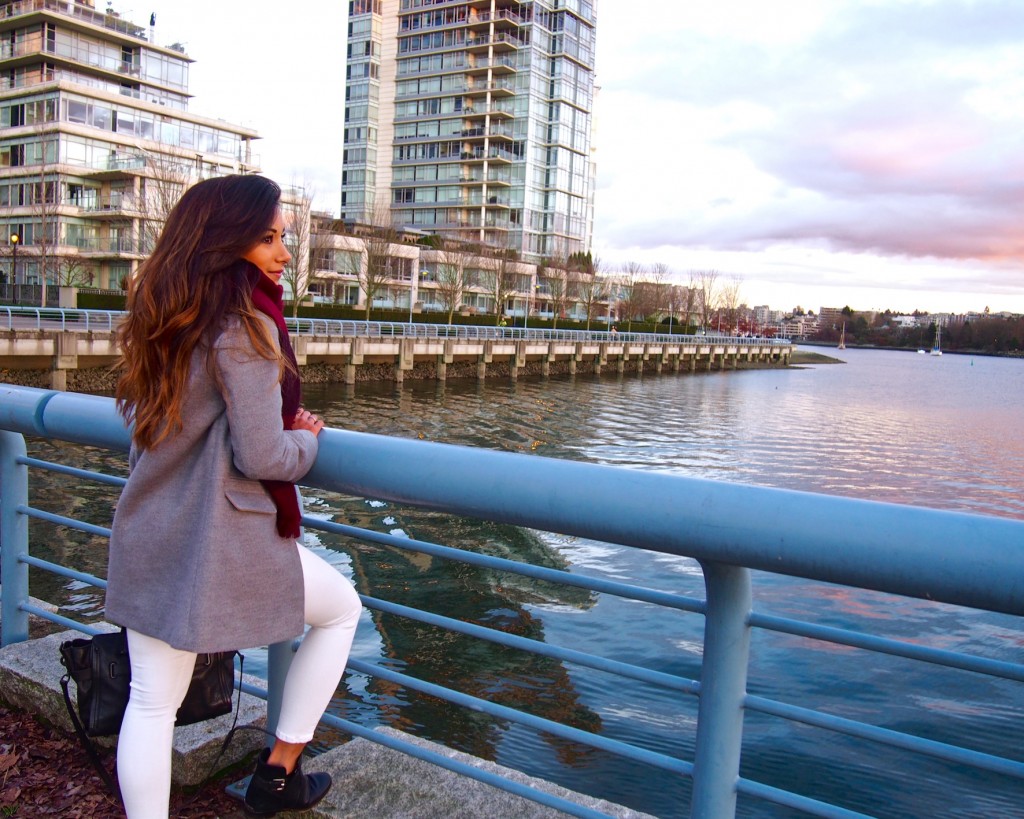 ---
2015
Spent New Year's Eve on a beach in the Gili's
Learned how to surf in Bali
Selfied with wild monkeys
Saw real life Komodo Dragons
*Climbed the highest mountain in Southeast Asia
*Found wild Orangutans in Borneo (* both at the end of 2014 – but I couldn't not include it!)
Abseiled down a waterfall and thought I was going to die
Jumped off a waterfall and did almost die
Secretly kissed behind a waterfall 😉
Dived with Thresher Sharks
Became slightly less afraid of sharks
Went parasailing in Boracay
Did beach yoga for the first time
Moved to Canada (waaa)
Moved in with a boy (double waaa)
Fell in love with Vancouver
Became obsessed with dogs
Met an Instagram friend in real life
Turned 23
Road tripped around the Rocky Mountains, one of the most beautiful places in the world
Ran across a frozen lake (& didn't fall through)
Entered self-employment
Actually made money in self-employment
Created the perfect pancake recipe (yes!)
Fell in love with hiking
Became one of those Instagrammers who takes outfit shots (don't judge me)
Showed our families our city
Started working with brands & actually got sent some cool stuff (like a Triangl bikini)
Went to an outdoor spa in the mountains
Had my best friend travel 5,000 miles to see me
Kayaked with Seals
Visited England
Went to Mexico with Southwest Airlines on my first paid blogger trip
Pinched myself really really hard because I got a paid blogger trip
Survived two hurricanes
Explored the ruins in Tulum
Learned how to do a headstand
Visited the Wild Wild West, aka Texas
Went to NASA Space Station and wanted to become an Astronaut
Survived my first year of blogging
Found a lipstick that didn't make me look like a man (big achievement!!)
Wrote my first eBook
Snowmobiled up a mountain, just for cheese fondue
Went skiing in Whistler
Rode around the snowy backcountry with a team of huskies
Made our first Christmas dinner
Snowshoed on Christmas day
Booked a flight to England
…damn, what a year it's been! Okay, after writing all of that, I REALLY urge you to write one for yourself. Trust me, you'll feel great about it. Plus, it'll motivate you to make an even bigger reverse bucket list by the end of 2016 😉 Don't forget to drop me a comment in the box below – I want to hear all about your big achievements this year too!
Have a wonderful New Year's Eve guys! xxx