Where will yoga take you?
To your local class? To a rooftop studio overlooking the city? Or to a beach-side retreat of wellness and relaxation by the Caribbean Sea?
Fellow British bird Jaillan Yehia (aka. Savoir There) and I chose option three. As yogis, adventure lovers and globetrotters, a week-long retreat was the perfect recipe for a girly getaway. Southwest Airlines kindly extended their heart and flew us down to the Riviera Maya on their new international route out of Houston's Hobby Airport to experience a week at The Travel Yogi's Healing Heart retreat in Mexico. The retreat comprised of yoga, daily excursions and relaxation, hosted at boutique resort Casa Om in the quaint town of Puerto Morelos. While the weather wasn't really on our side for the week, we definitely achieved what we set out to do – girly bonding, shared experiences and of course, tons of yoga.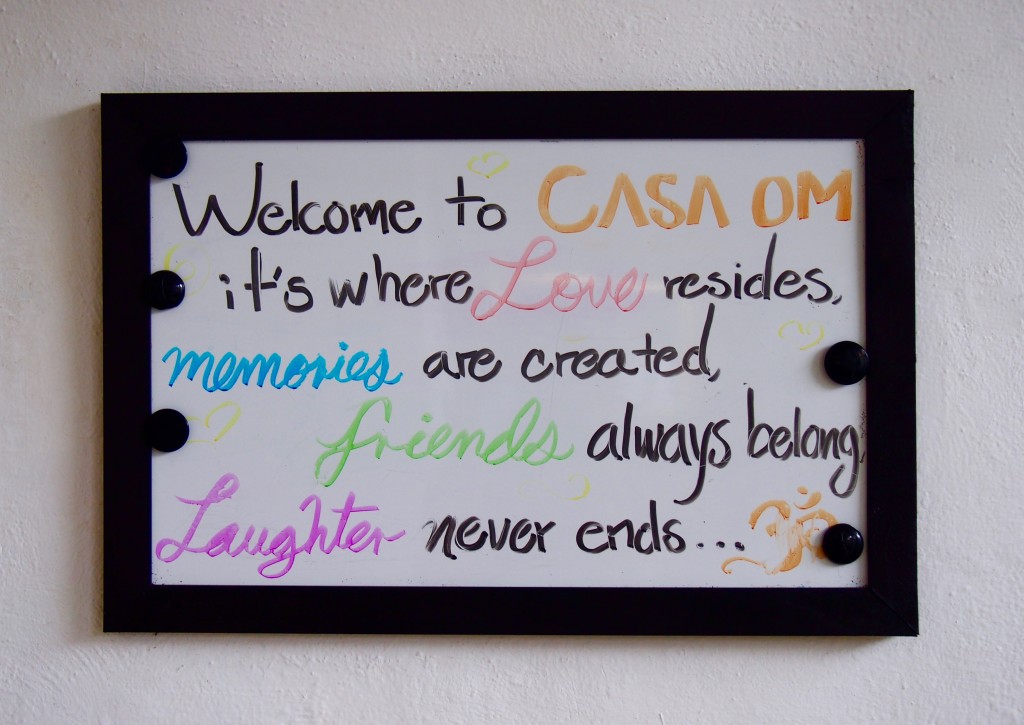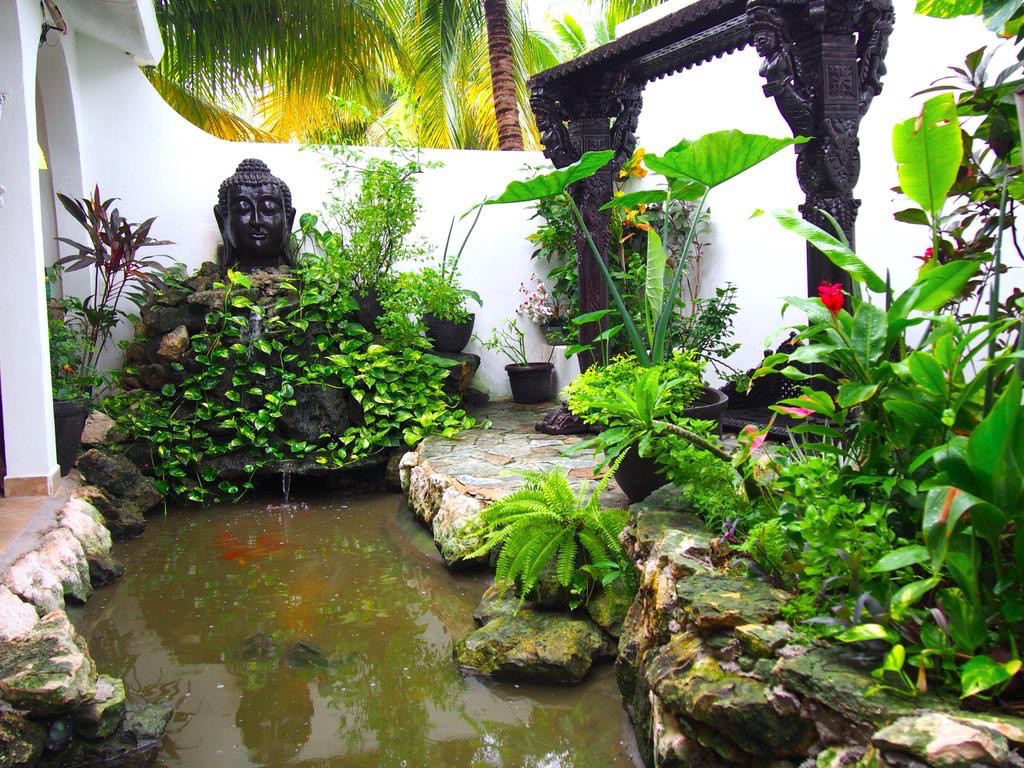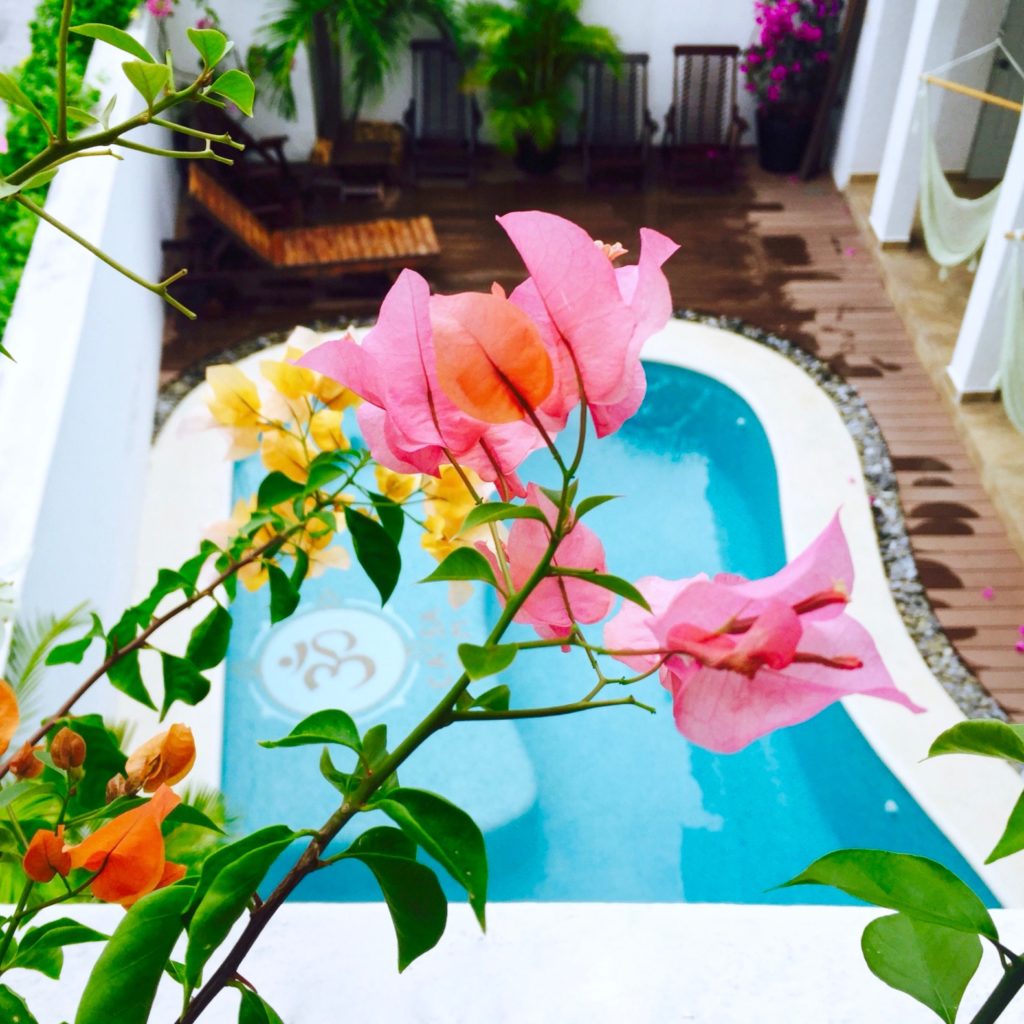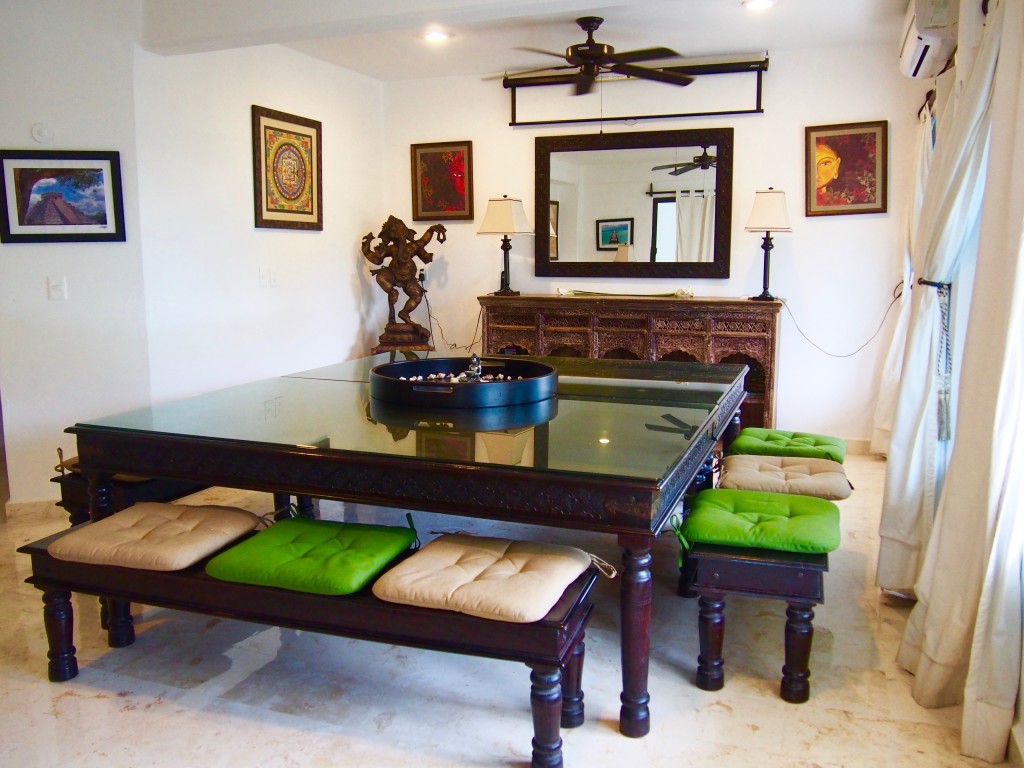 As a part-time yogi, I dabble in Vinyasa and attend a Bikram class here and there, but i've never truly experienced the healing benefits of yoga on a spiritual level – until this trip. The twice-daily classes exceeded my expectations in more ways than one, and the week taught me what it felt like to achieve total unity between my mind and body.
I'd read that yoga can release emotion, but it wasn't until day three that I understood exactly what that entailed. As I progressed into pigeon pose and lowered my head to the floor, I felt myself having to catch my breath as my chest tightened up. This wave of raw emotion suddenly came over me, and I found myself sobbing uncontrollably. The intensity took me by surprise, and as I looked down to the pool of tears on my yoga mat, I realized that there was more healing to be done than I thought. Wendy Garafalo, our lovely teacher, assured me that a sudden onset of emotion during yoga isn't uncommon. The mind and body are strongly connected, so certain poses that release tension in the body can also unlock a pour of trapped emotion.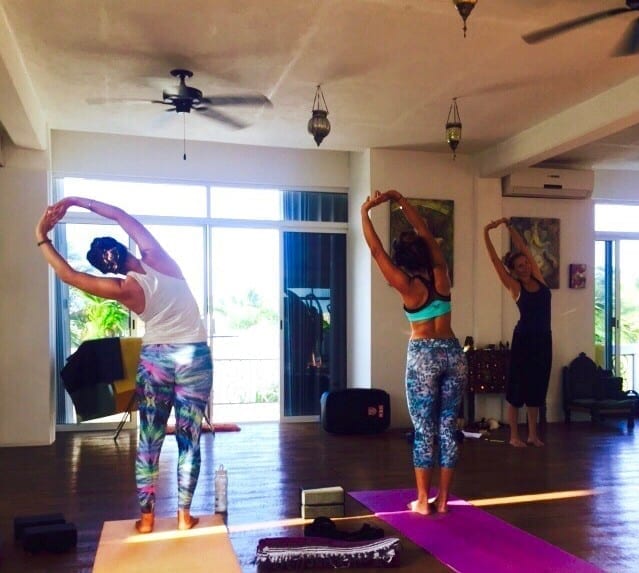 Throughout the week, I definitely came to understand myself a lot more and realized just how intensive yoga can be, particularly on the upper body. As someone who tends to favour HIIT over Hatha, it was enlightening to learn about the strengthening aspect of the sequences. Wendy, with her down-to-earth approach and warm personality, attended to each of our yoga ambitions, mine being to master a headstand (and I did it, I was so proud!), and helped us to expand our practice to improve strength and flexibility.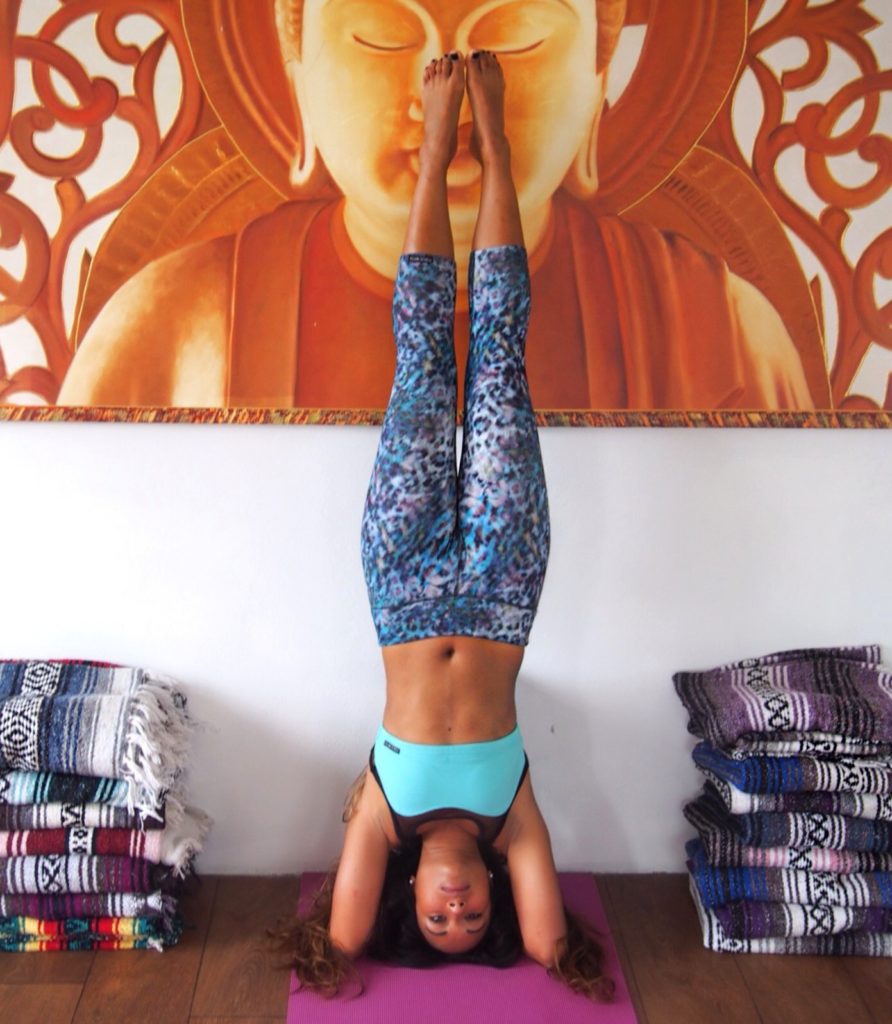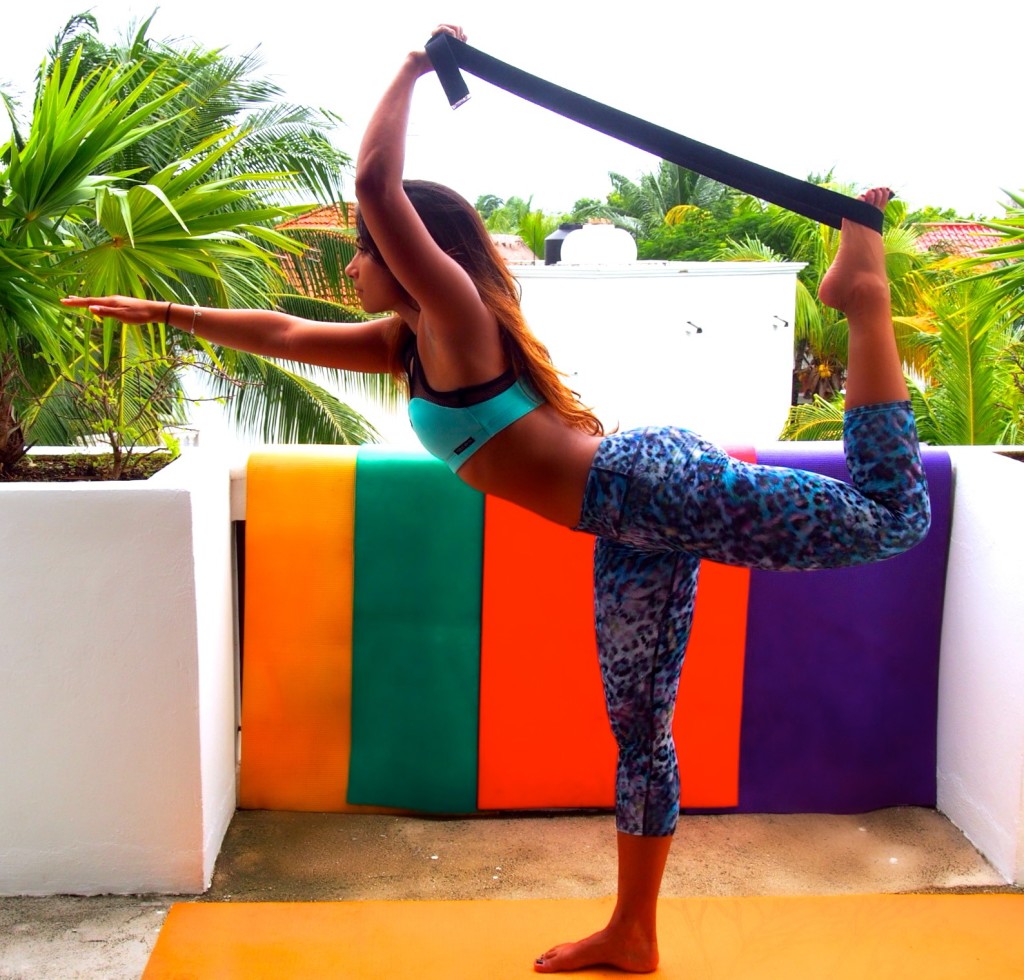 Outfit by Public Myth – Lynx Leggings / Teaser Sports Bra
The twice-daily yoga wasn't the only highlight of the retreat. When we weren't stretching it out in downward dog or meditating at sunset, we were exploring the ruins of Tulum, snorkelling in the famous Cenotes, swimming with sea turtles, getting hands on at a Mayan village for a cooking lesson or simply relaxing around our Casa. On our free day, I went diving with Aquanauts Dive Adventures to explore the Cenotes and cave systems even further. The diving was completely unlike anything i've experienced before, and I definitely recommend it to certified divers who fancy exploring into the depths of the underground world.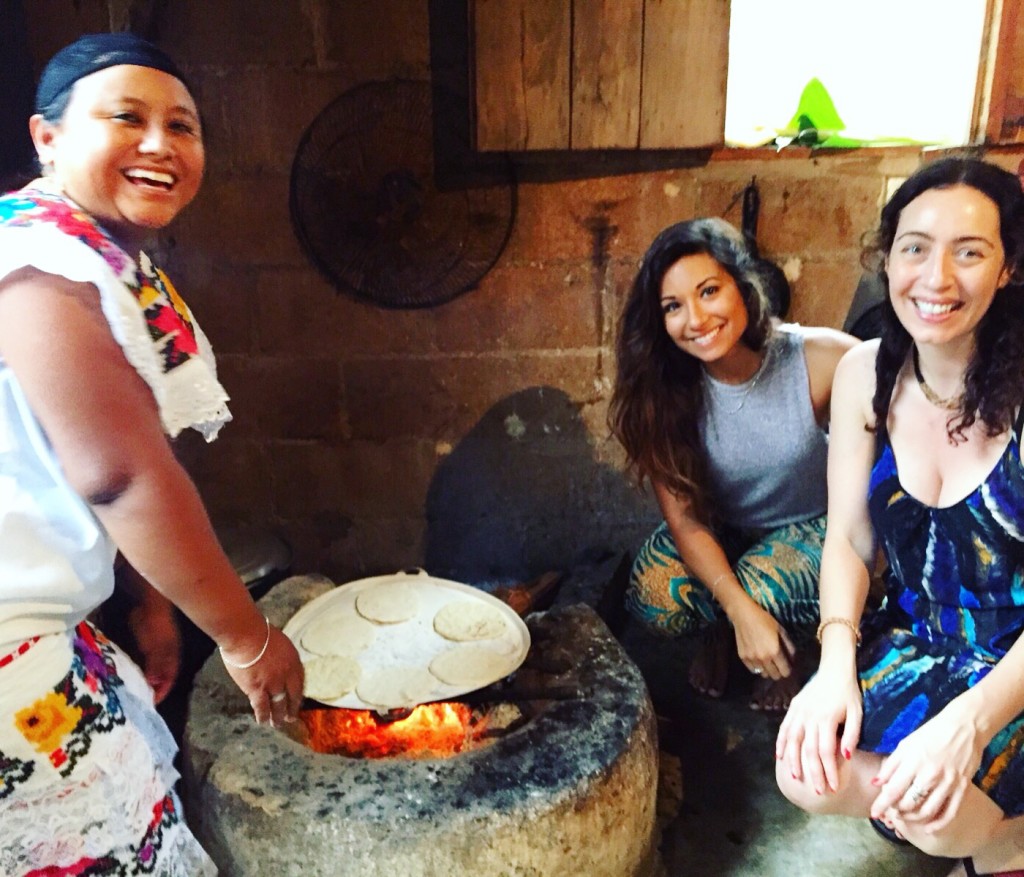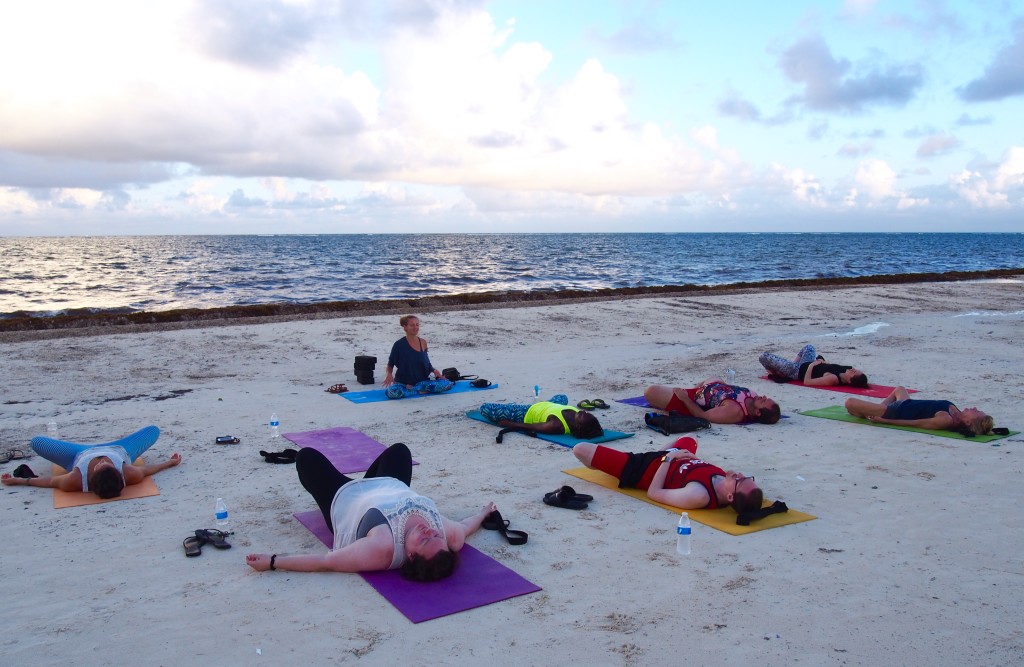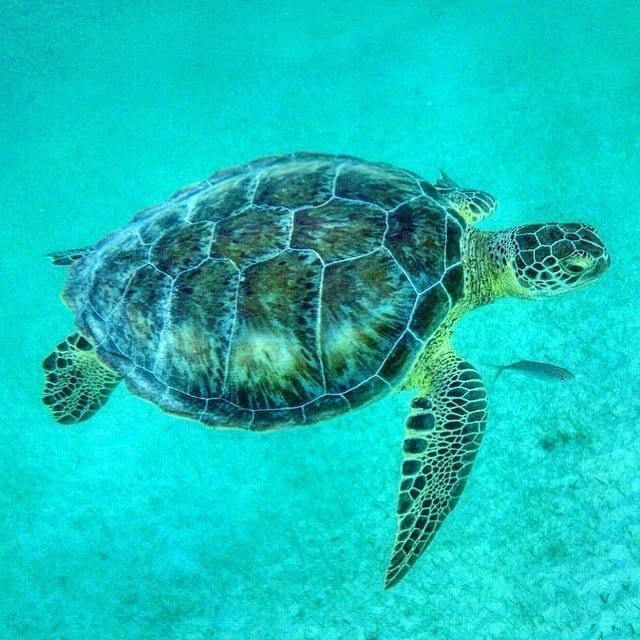 While it was a relaxing week, it was ironically pretty exhausting too. Jai and I didn't really help ourselves with our girly chats until 3 am, but I guess that only showed that we achieved what we set out to do. Plus, I was quite happy to catch a few winks on the rooftop terrace or digest our hearty evening meal in a hammock by the pool.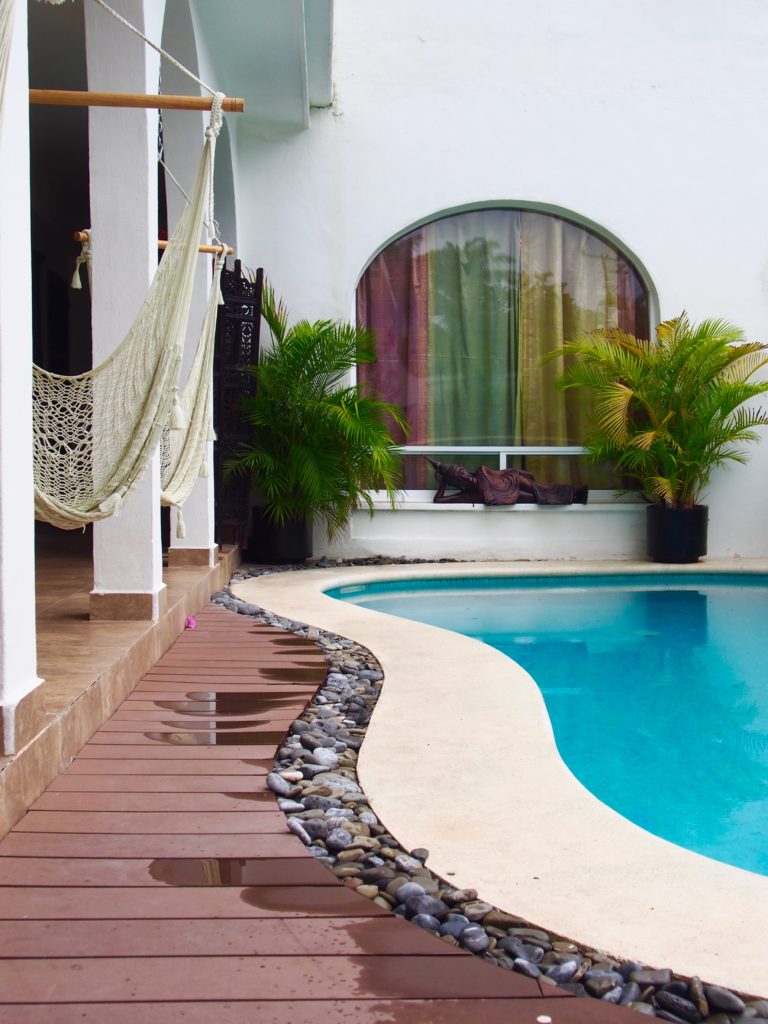 We formed a lovely little yogi family over the week, and it was beautiful to connect with people from all walks of life and come together with our quirks and melange of stories. The yoga adventure was completely different to what I imagined – in a good way – and it was insightful to see how yoga and travel intertwine. The retreat achieves the perfect balance between challenging yoga sequences and relaxing meditation, with enough room for fun and adventurous non-yoga activities. If you're a yogi (or non-yogi, it's the perfect place to learn) searching for an escape from life's stresses, but you crave an element of exploration, The Travel Yogi's adventures may be just what you're looking for.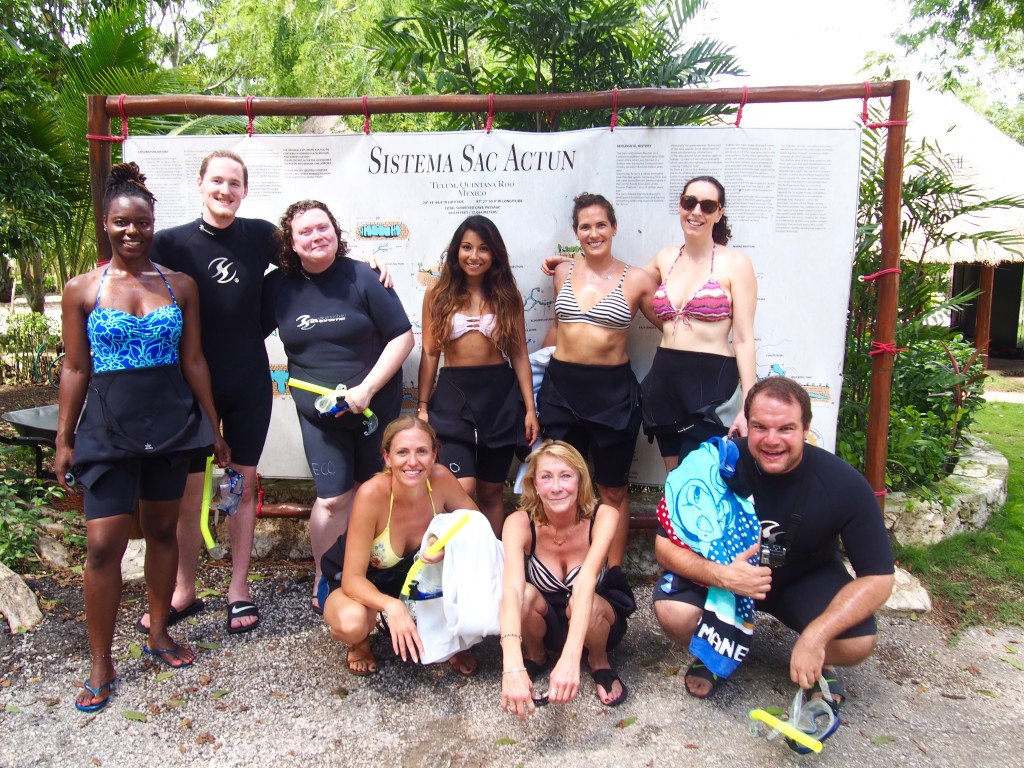 ---
About The Travel Yogi
The Travel Yogi offers a number of retreats around the world, including Bali, Galapagos, Iceland, and of course, Mexico, that pair two of the most transformational experiences one can encounter – yoga and travel. Head to their website www.thetravelyogi.com for more information about their retreats.
---
Getting There
Getting to this beautiful destination just got that bit easier, with Southwest Airline's new international flight routes out of Houston's Hobby Airport. The airline is now offering non-stop flights to a number of destinations in Mexico (incl. Cancun, Los Cabos & Puerto Vallarta), as well as cities in Belize, Costa Rica, Jamaica and Aruba. Take a look at their routes on www.southwest.com.