The air is crisp, the skies are blue and the pavements are scattered with beautiful burnt orange leaves. This can only mean one thing – fall has arrived.
While summer's my favourite season for bronzed skin and bikinis, fall (or autumn, as I should say) opens up so many doors when it comes to styling. Chunky knitwear, distressed jeans, boots and oversized coats are all on my fashion agenda for the next few months. But for now, i'm going to remind you of that one item that you shouldn't be without – the staple leather jacket.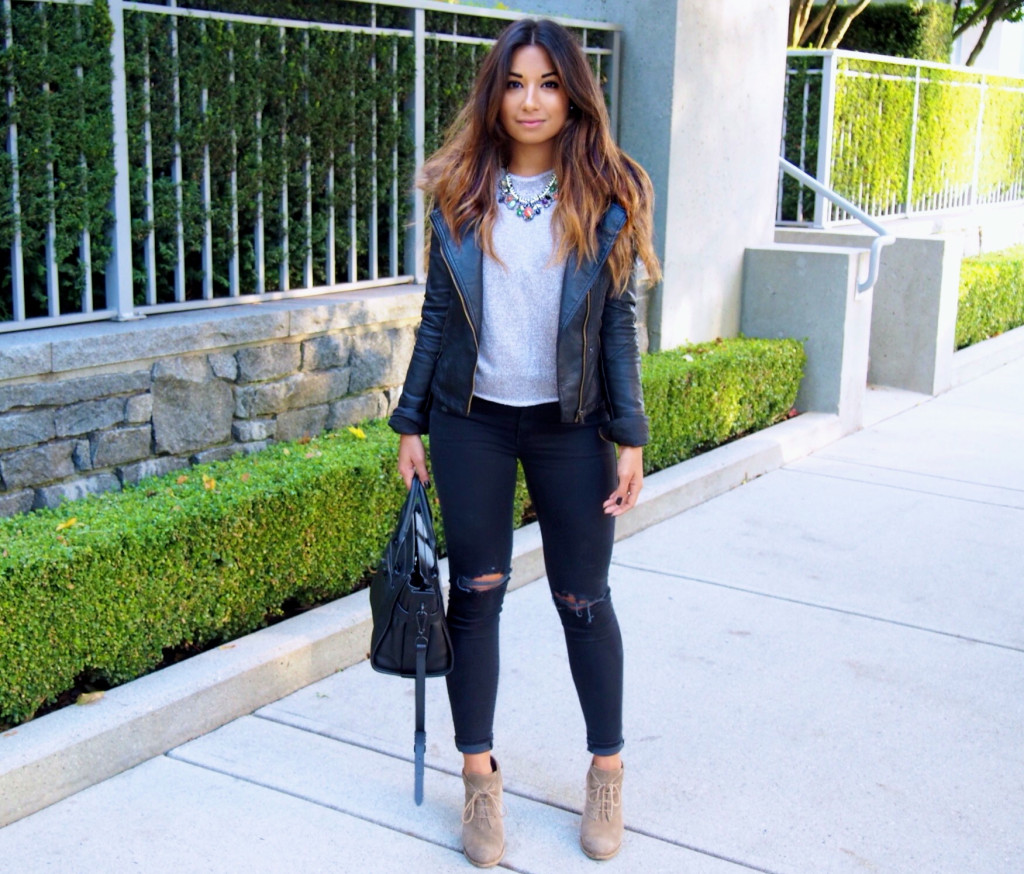 There's something to be said about a classic black leather jacket. It's that one item that can make your outfit look effortlessly cool in an instant.
On my recent trip back to England, I made sure to slip in my old-time favourite into my already over-packed suitcase. If there's one thing that girls do well, it's making the clothes that shouldn't fit into the suitcase, fit! I found this fur-lined biker jacket at River Island a few years back, and haven't been able to part with it since.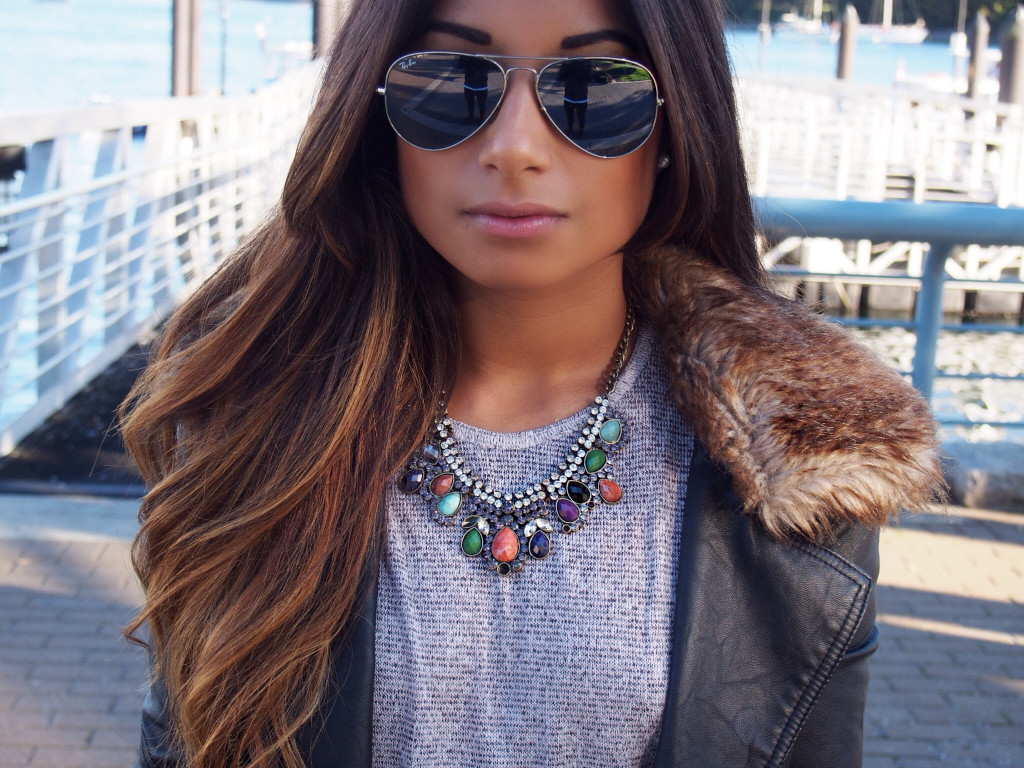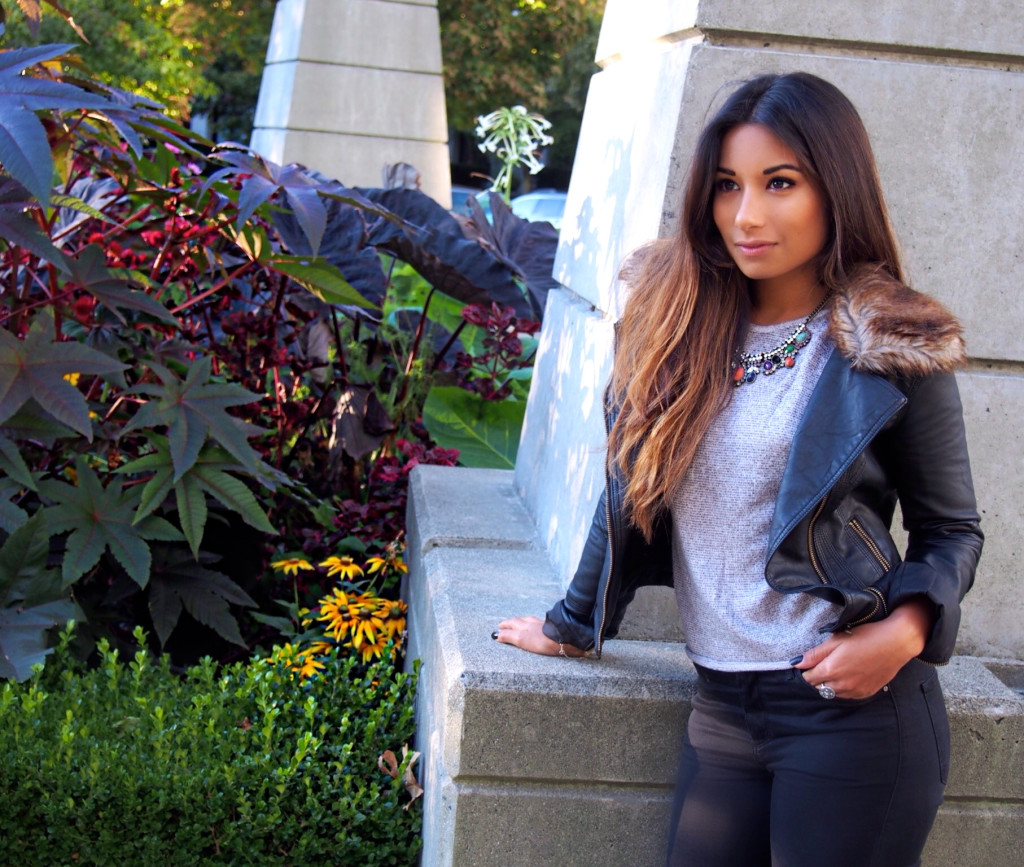 Fall Styling Tips To Rock A Leather Jacket
If you're yet to invest in a leather biker jacket, here's my advice…go and get one! It's that one wardrobe essential that has the power to make you feel chic and sexy all in one. Not to mention fearless, too.
If you've already jumped on the leather jacket trend, here are a few fall styling tips to rock a biker jacket.
Accessories
While I love the simplicity of a leather jacket, sometimes I feel it can be too minimalistic. I picked up this beautiful statement necklace last year and it never fails to add the wow-factor to any outfit. Opt for simple yet statement accessories to add colour to your outfit, without going too over the top.
Shoes
When it comes to fashion, i'm a firm believer that you should invest your money in three areas: shoes, coats and bags. For a more casual look, team your leather with classic white converse, or for evening chic opt for heeled boots.
Denim
Personally, I love the leather-denim look. It's effortless and takes less than two minutes to pull together. For something a little more feminine, style it with a cute midi or pencil skirt to inject some girliness into your outfit!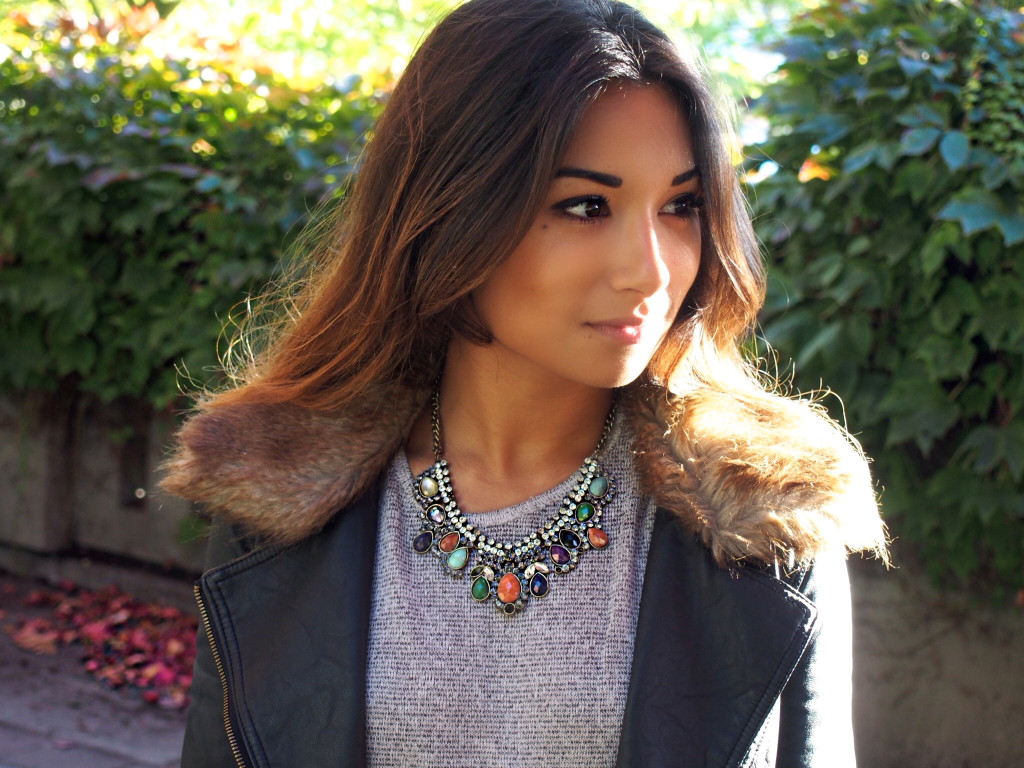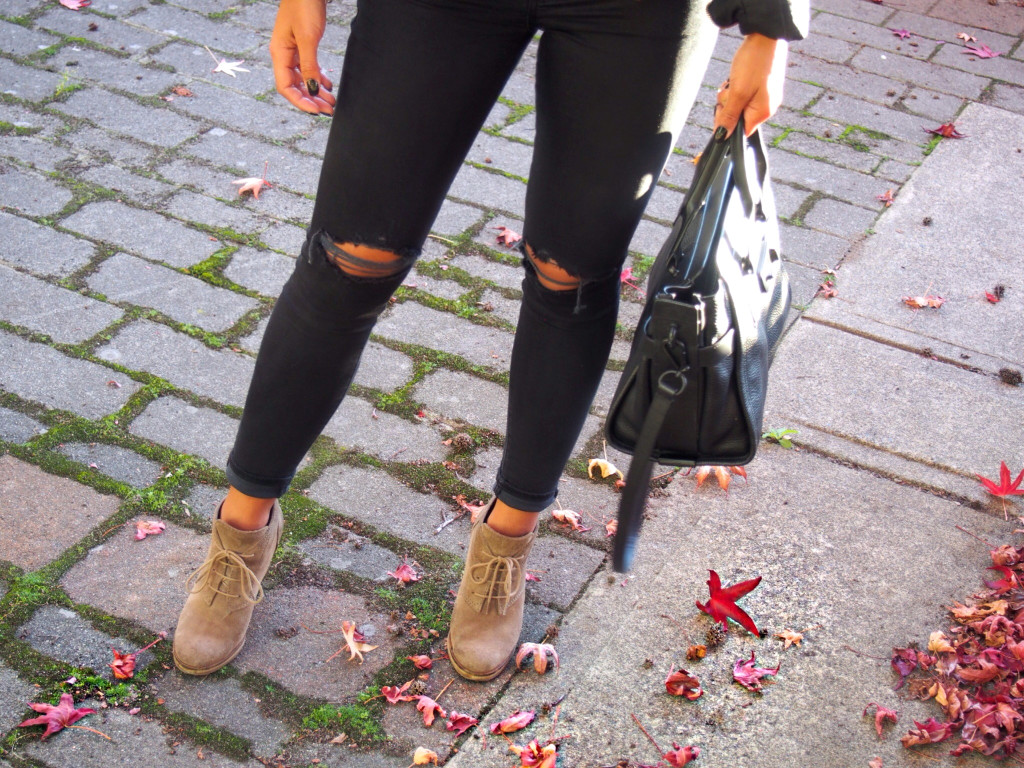 Outfit Details
Leather jacket: River Island
Jeans / Top: Topshop
Boots: Mango
Necklace: Accessorize
Bag: Coach