Banff is a gorgeous little town nestled in the heart of the Rocky Mountains in Alberta. It's beautiful, it's vast and it's really just the gateway to even more spectacular views, hikes and activities. It's easily one of Canada's flagship destinations, offering turquoise lakes and incredible scenery.
We went over a few weeks ago to celebrate my birthday, however our experience was somewhat different to the postcards. The lakes were frozen over, the pines looked sugar coated and the crisp air chilled us to the bones. Really, it did, I think I developed mild frostbite on my toes it was that cold. But I loved it. It was magical, like a winter wonderland. If running across a frozen lake (that we later realized wasn't so frozen, eek) doesn't give you a thrill, I don't know what will. Thrill is great, every now and again. It makes you feel alive and scared and excited. It makes you cherish the experience even more.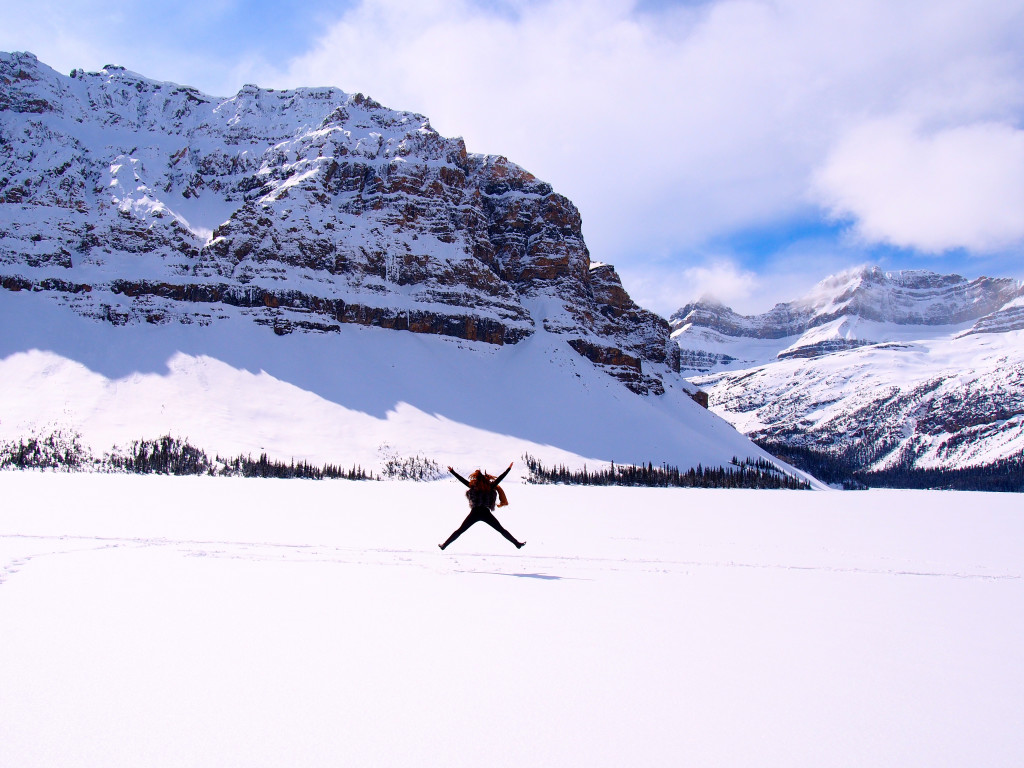 We spent 3 days road-tripping through Banff and Jasper National Park, making our way across the Icefield Parkway (which, by the way, is amazing), stumbling across glaciers, lakes, deers, elks and some of the most incredible views i've ever seen. We stayed in a gorgeous mountain lodge in Banff village, with rustic wooden decor and an amazing outdoor hot pool (boyfriend has racked up some serious brownie points). It is just awe-inspiring out there. If you get the chance to visit, GO! Whether it's summer or winter, spring or fall, the views will never fail to amaze you.
I don't think words can ever describe how beautiful this place is, so hopefully these pictures will give you an idea. Nature is a wonderful thing…