All it took was one picture to convince us to visit/move to Vancouver. This particular picture captured its bluest-of-blue coastline, its sprawling cityscape, and of course the beautiful backdrop of dramatic, snowy mountains that inspired a whole new adventure in North America.
When we decided to relocate from England to Canada, our intention was to visit Vancouver and then make our way to Toronto. However, things didn't quite work out that way, and 2 and a half years later we're still here, still loving it as much as we did in the very beginning.
Although it's such a great city, I think Vancouver is still one of North America's most underrated destinations, especially for Brits. Perhaps it's because it seems so far away from the UK, or simply because people don't hear much about it. But as someone who has fallen madly in love with this city, I think it's only fair for me to share some of its best bits and show you how a trip over here is more accessible and affordable than you might think. You can actually find flights for as little as £180 each way to Vancouver, which is really pretty amazing considering the distance!
The city is safe and walkable, you'll come across some of the most beautiful landscapes you'll ever see, and you essentially get 3 different types of holidays rolled into one. What more do you need?
So, if you're looking for a destination for this summer, you're toying with the idea of a trip to the West Coast, or you just want a little inspiration for your trip, I've partnered up with Air Transat and Canadian Affair to bring you my top 5 reasons to visit Vancouver this summer as well as recommended things to do, see, and enjoy while you're here.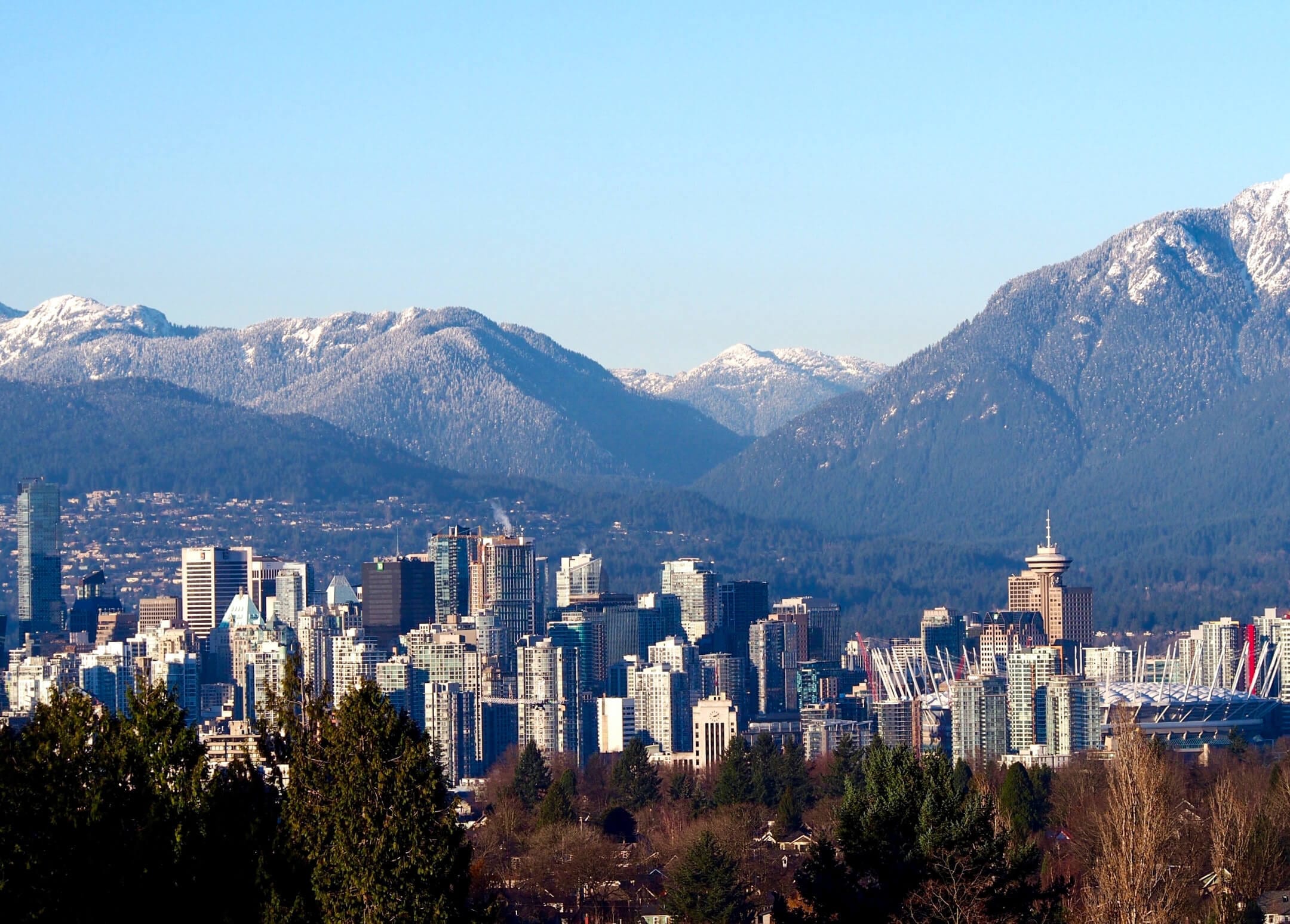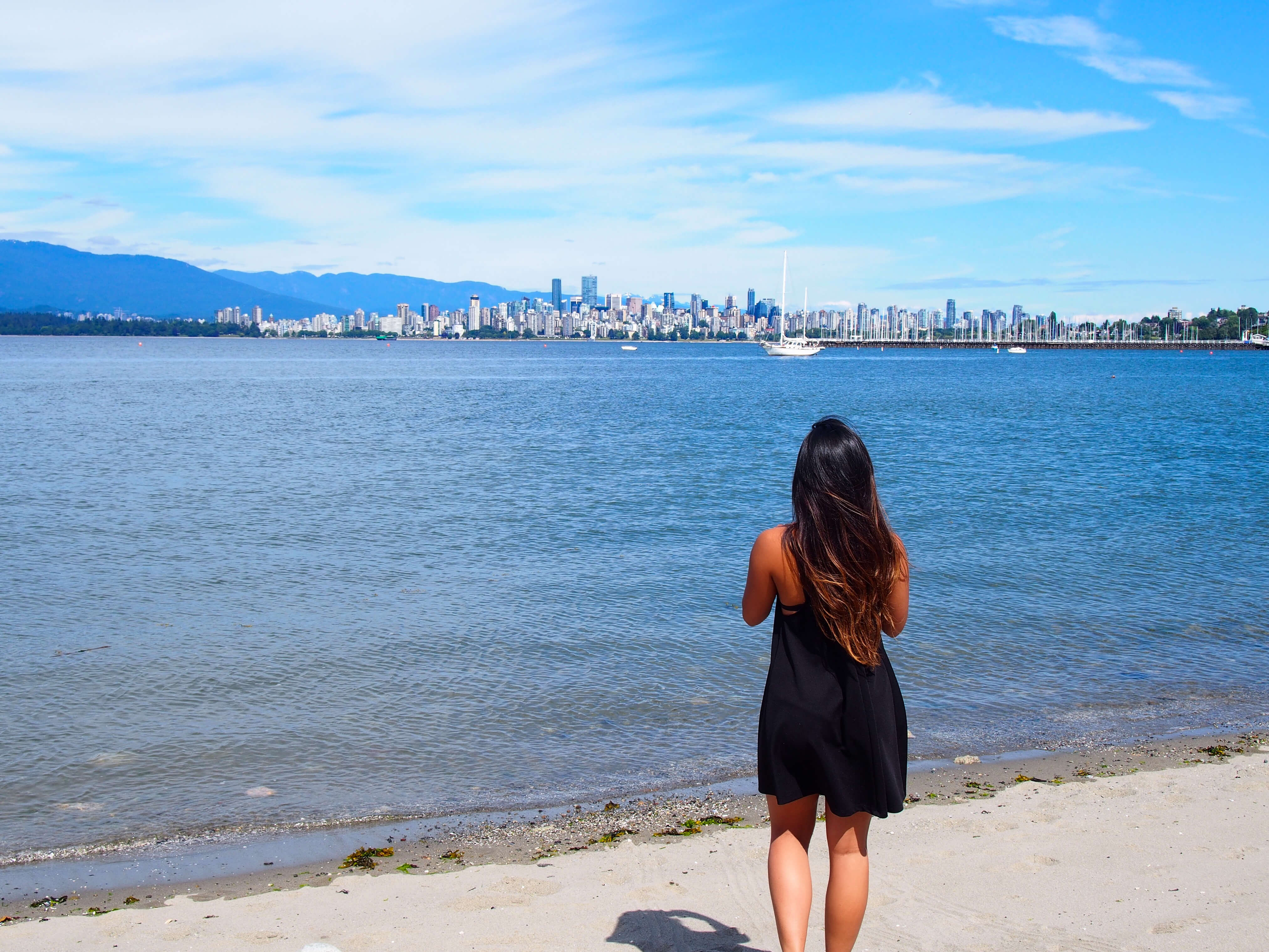 1) Beach & City
It can sometimes be hard to decide between a city and beach holiday, but the beautiful thing about Vancouver is that you don't have to choose - you can have both! A typical day in Vancouver can easily look like this: brunch in the morning overlooking Yaletown Marina, early afternoon shopping on Robson Street, late afternoon paddle boarding or kayaking around Deep Cove or Granville Island, and sunset beers and dinner at Jericho Sailing Club or Kitsilano Beach. Along with the mountains at your disposal, you have the best of all worlds so your holiday can be as city chic or beach bum as you like.
The Best Sunset Spots
I thought the sunsets we came across in Asia would be the best we'd ever see - until we moved to Vancouver. I don't know whether it's the mountain backdrop, the pink clouds, the city skyline, the fact that the sun drops into the ocean, or maybe a mix of all of these things. But Vancouver's sunsets are nothing short of magical, so if you're a sunset lover and you're planning a trip you should definitely try to catch at least one evening sky.
My favourite beach sunset spots are Sunset Beach in the West End, English Bay Beach, and Jericho Beach and Spanish Banks closer to UBC. If you have a car, I highly recommend heading up to the Cypress Mountain Viewpoint, set about halfway up the mountain and 15/20 minutes from the city. The views of Downtown, the ocean, and the Lower Mainland are insane, and on a clear day, you'll catch the most amazing sunset landscape.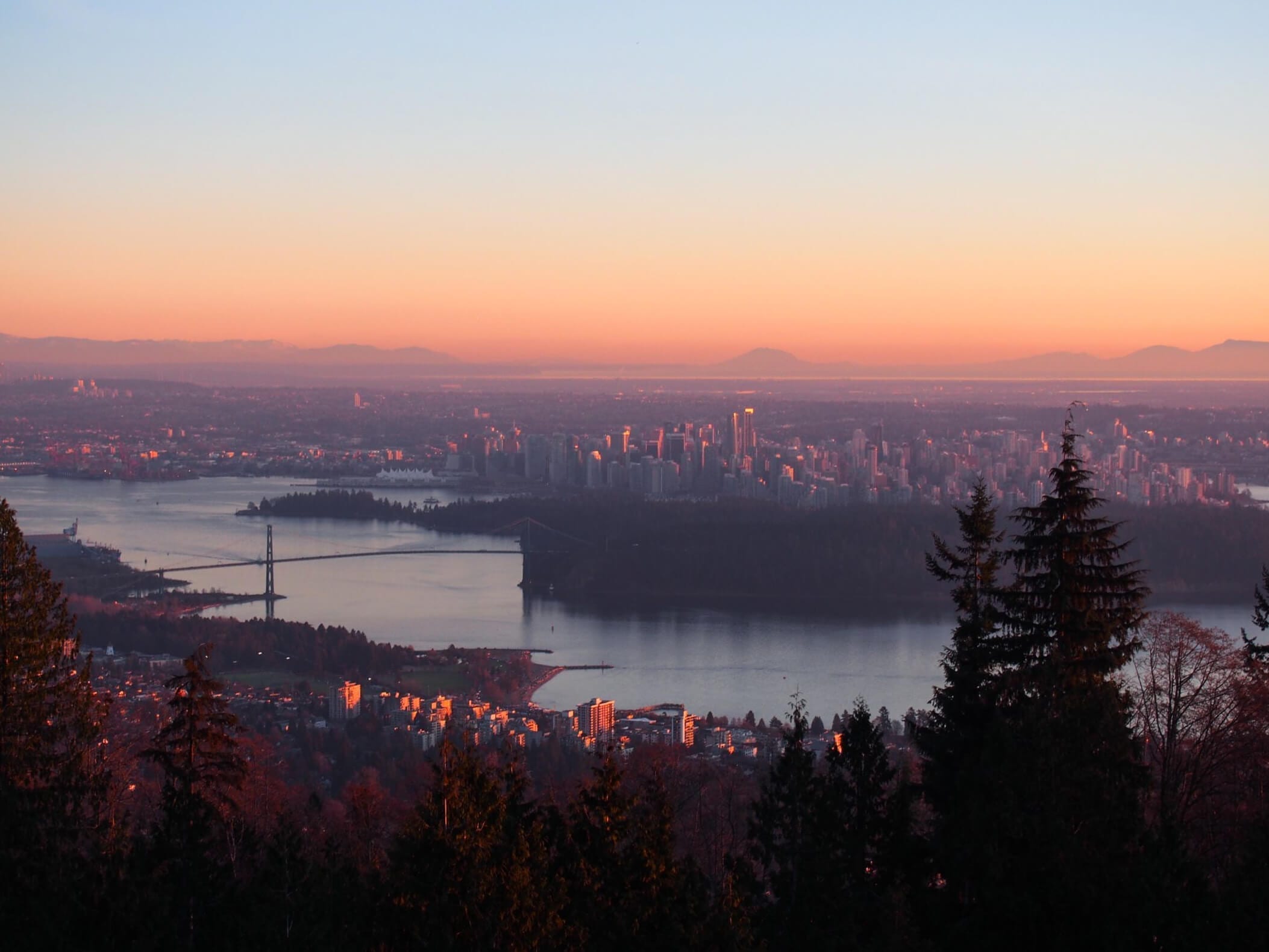 Although I love living abroad, it's always comforting to know that home is only ever a 9-hour flight away. It's also the best thing ever to experience our city with our friends and family from back home, so it helps that Vancouver is so accessible from England and that there are direct flights all year round, often for as little as £380 return with Air Transat, voted North America's best leisure airline.
We've been flying between England and Canada with Air Transat since we moved to Vancouver, so you can imagine how thrilled I was when the opportunity arose to partner with them & I got to fly back to England last month for my birthday. I've been impressed with their service and prices from day 1, and you can fly direct from London Gatwick to Vancouver year round (& daily from May to October), and from Birmingham, Glasgow and Manchester from May to October (find more info here).
Logistics-wise, it's lovely that Vancouver airport is just a 20-minute cab ride from Downtown (& 2 hours to Whistler), meaning the adventure can begin immediately and you can be sat on a patio with a beer or cocktail in hand, overlooking the ocean and mountains within a couple of hours of stepping off the plane.
On my recent trip, I experienced the Option Plus package for the first time which grants priority check-in/boarding/baggage, free seat selection, a small bottle of bubbly and additional snacks on board. It's definitely worth the small amount of money extra especially if you're planning on bringing equipment for activities (like diving gear, hiking boots, ski/boarding gear, etc), as you get two 23kg bags included in the price. I don't know why I'd not invested in this before as I always end up going over my baggage allowance when I travel back from England, plus, those little luxuries make the journey that bit more special.
I was unfortunately pretty unwell and felt rotten on my flight back to Vancouver (I obviously didn't agree with getting a year older!), but the flight attendants made sure I was stocked up on water throughout the whole flight which I was so grateful for. Certain other airlines aren't so accommodating and some now charge for water or don't fill up your bottle, so it just shows that you don't have to pay above and beyond to experience a top level of service. If you're travelling between London and Vancouver I highly recommend flying with Air Transat, and since their flights are so affordable it means you have more spending money for your trip which is a win-win.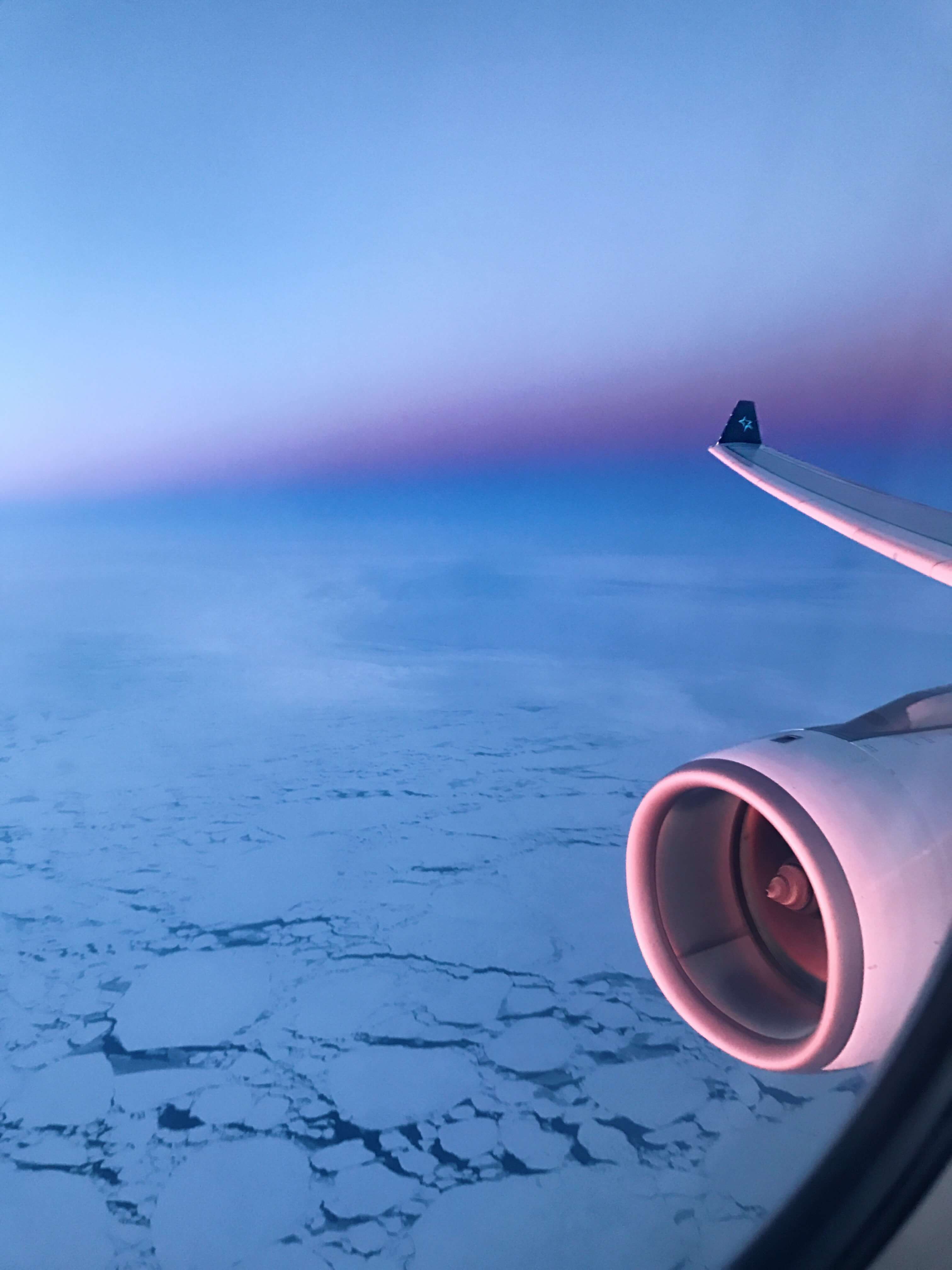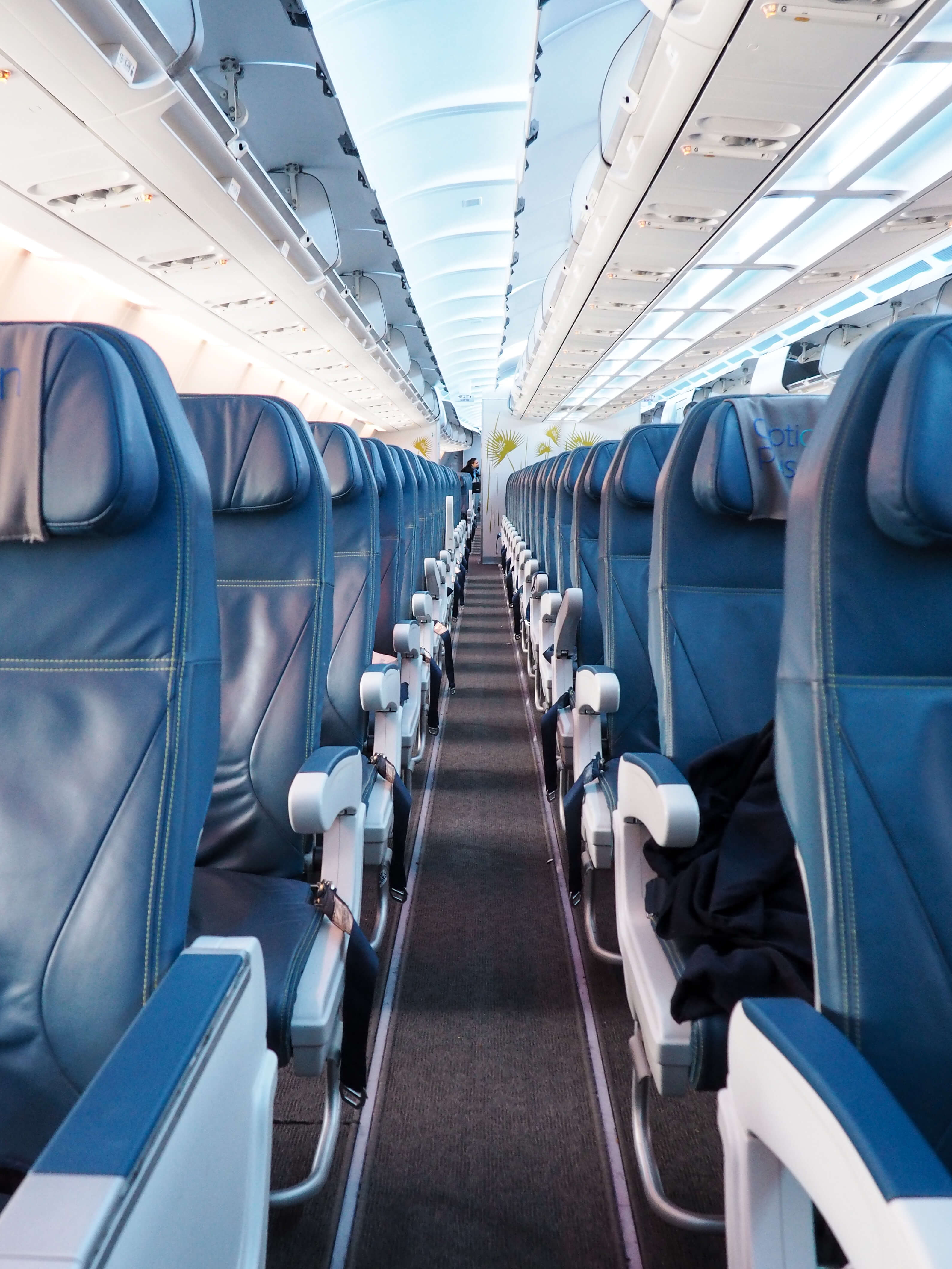 3) Adventure
One of Vancouver's biggest selling points is that it offers both a big city and outdoorsy lifestyle. When you need to escape Downtown, you've got a huge selection of activities at your fingertips just minutes from the city. Whether you're into scuba diving, hiking, helicopter exploring, biking, road tripping or surfing, adventure is never hard to find and never far from the city. You can also swim, paddle board, kayak and jet ski right off the beaches in Downtown.
Let's not forget that Vancouver is a gateway to a number of other destinations, including Vancouver Island, the Okanagan, Northern BC, and the Rockies, so you'll never run out of things to do. Here's a small (but by no means extensive) selection of some of my favourite summer adventures around Vancouver.
Hiking
There are so many hikes around the city - some within a 20-minute drive - and there's something for all fitness levels. Although most guidebooks will suggest the Grouse Grind, there are tons of other hikes to choose from, many of which are more picturesque and not half as busy. Popular hiking areas include the North Shore Mountains, Whistler, Squamish, and Golden Ears Park.
Easy Hikes: Quarry Rock, Dog Mountain, Kanaka Creek Cliff Falls, Lighthouse Park, Goat Mountain.
Moderate Hikes: Black Mountain/Eagle Bluffs (pictured), Joffre Lakes, St. Mark's Summit, Mount Cheam.
Advanced Hikes: Garibaldi Lake, Panorama Ridge/Black Tusk (camping recommended, pictured above), The Lions Binkert Trail, Crown Mountain, Wedgemount Lake.
White Water Rafting
Whistler may be known as one of the best ski resorts in the world, but it's actually an amazing summer destination too. The village is just a 1h 45 drive from Vancouver (or 2 hours by coach) and there are endless things to do, including hiking, the Scandinave Spa, glacier skiing, mountain biking, bear viewing, ziplining, ATV'ing, and my most recent favourite, white water rafting.
We did the Green River Rafting Tour with TAG Whistler a few weeks ago and it was that much fun we're already planning to go again! It was our first time white water rafting and the tour was the perfect combination of beautiful scenery as well as adrenaline-pumping rapids along the river. You don't need prior experience, the prices are really affordable, and they give you a wetsuit, booties, helmet and all the other accessories you need. You might even have TAG's four-legged mascot Seamus out on the tour with you like we did, which was a nice little addition. Our guides were really experienced and fun to be around, and TAG offers a number of different tours all year round.
Heli Exploring
The great thing about Vancouver is that there's such a huge range of activities so it's impossible to get bored. If you're looking for a unique experience and the chance to truly experience the best of British Columbia, a heli tour will be right up your alley.
Whether you want to kayak in a turquoise glacier lake for the first time, walk inside an ice cave, fly out to the backcountry for an overnight fishing and camping trip, or simply go on a sightseeing helicopter flight around the mountains, a helicopter tour is such a special experience. Compass Heli Tours offer some amazing adventures (I've done the Ice Cave Tour and it was incredible) and it'll make your trip to Vancouver even more memorable.
Surfing
I'm cheating a little by adding surfing to the list, as you technically can't do this in Vancouver, but you can do it in Tofino which is one of my favourite places in BC. Tofino is a small beach town nestled on the West Coast of Vancouver Island and is known for its beautiful scenery, raw and rugged coastline, forests, wildlife, long sandy beaches, and year-round surfing. With a wetsuit, the water is really pleasant, the waves are impressive and the beaches are absolutely stunning.
It's about a 6-hour journey from Vancouver (including the ferry to Nanaimo) so best to spend a few days there, but if you're visiting Vancouver for a couple of weeks it's well worth the trip. You can also hop on a plane from Vancouver Airport which takes a fraction of the time and the views from the air are beautiful.
4) Food & Beer
Vancouver has a huge food and craft beer scene, and I honestly don't think I've ever had a bad meal here (big statement, I know). What makes it special is the fusion of different food cultures, from Japanese to Middle Eastern, to French to Canadian, as well as the emphasis on West Coast seafood and locally-sourced ingredients. Even at chain restaurants like the Cactus Club and Milestones, the food is always to such a high standard and really well priced. The sushi is good quality and really cheap, and food trucks are in abundance, my favourite being Tacofino. Vancouver is also a craft beer haven and there's no shortage of breweries, especially around East Van and Mount Pleasant.
Some of the best casual patios in the city for food/drinks include the Tap & Barrel at Waterfront and Olympic Village, Bridges on Granville Island, Dockside on Granville Island, Mahoney & Sons at False Creek, Cactus Club at English Bay, and The Local in Kitsilano.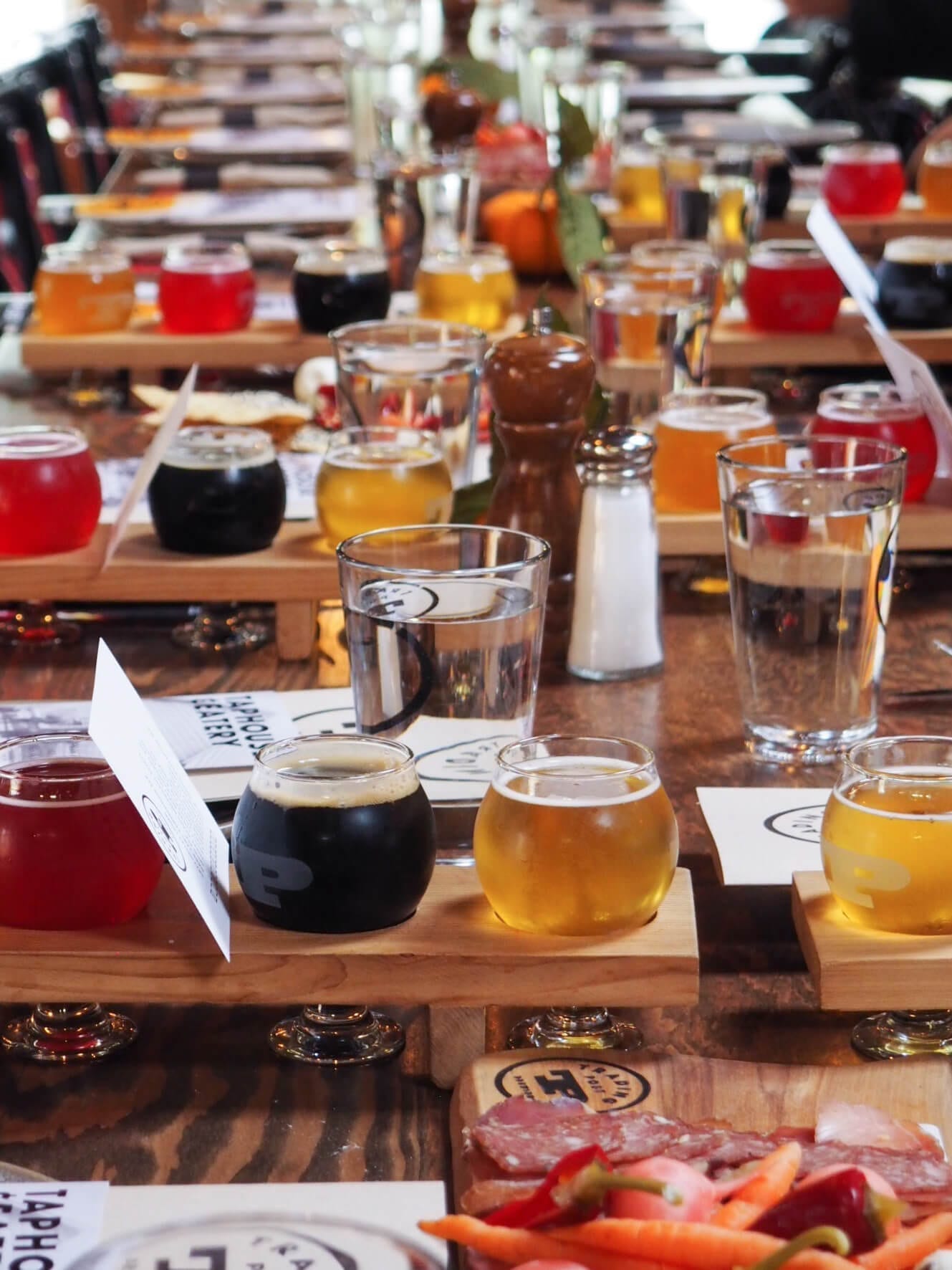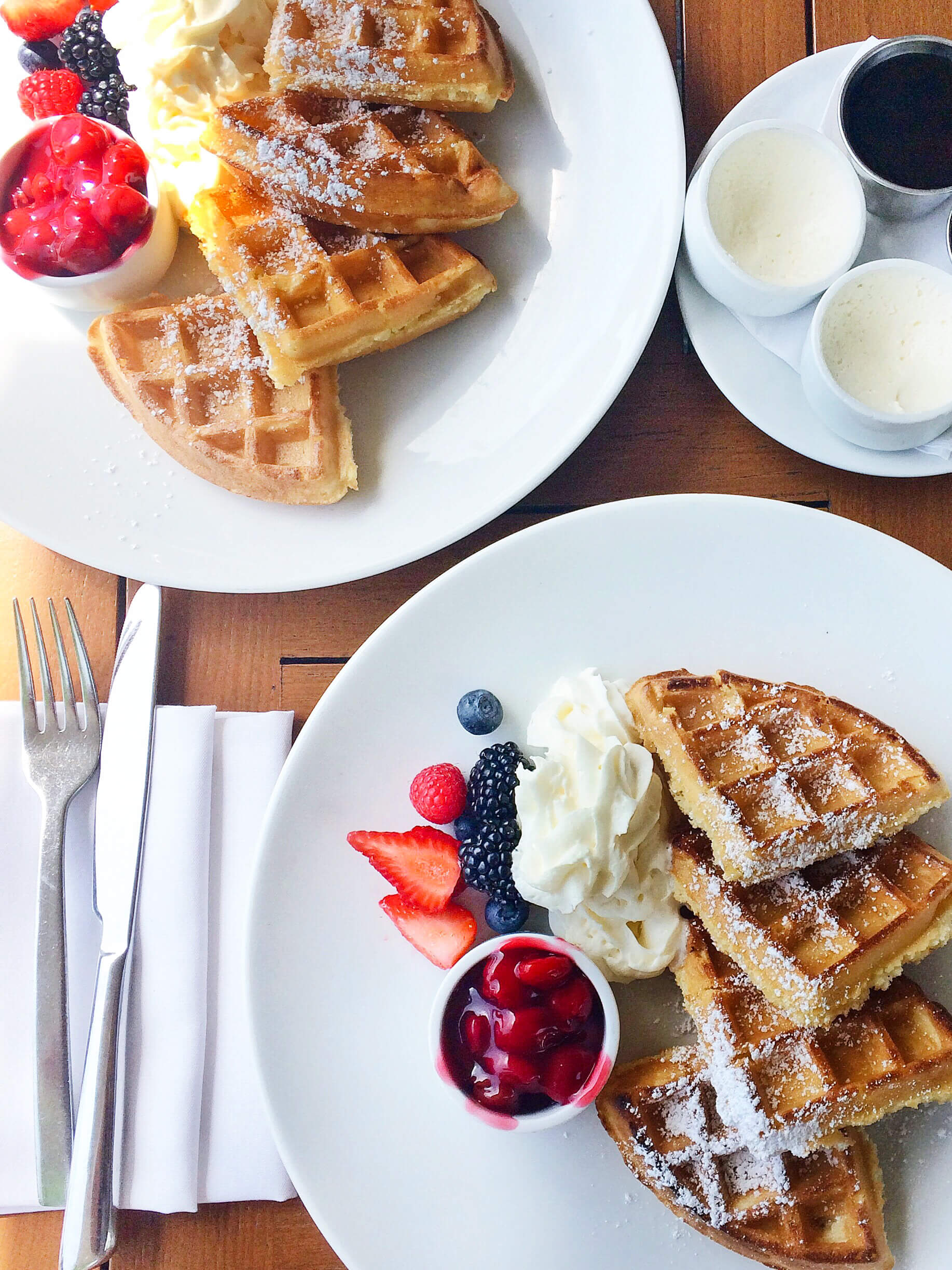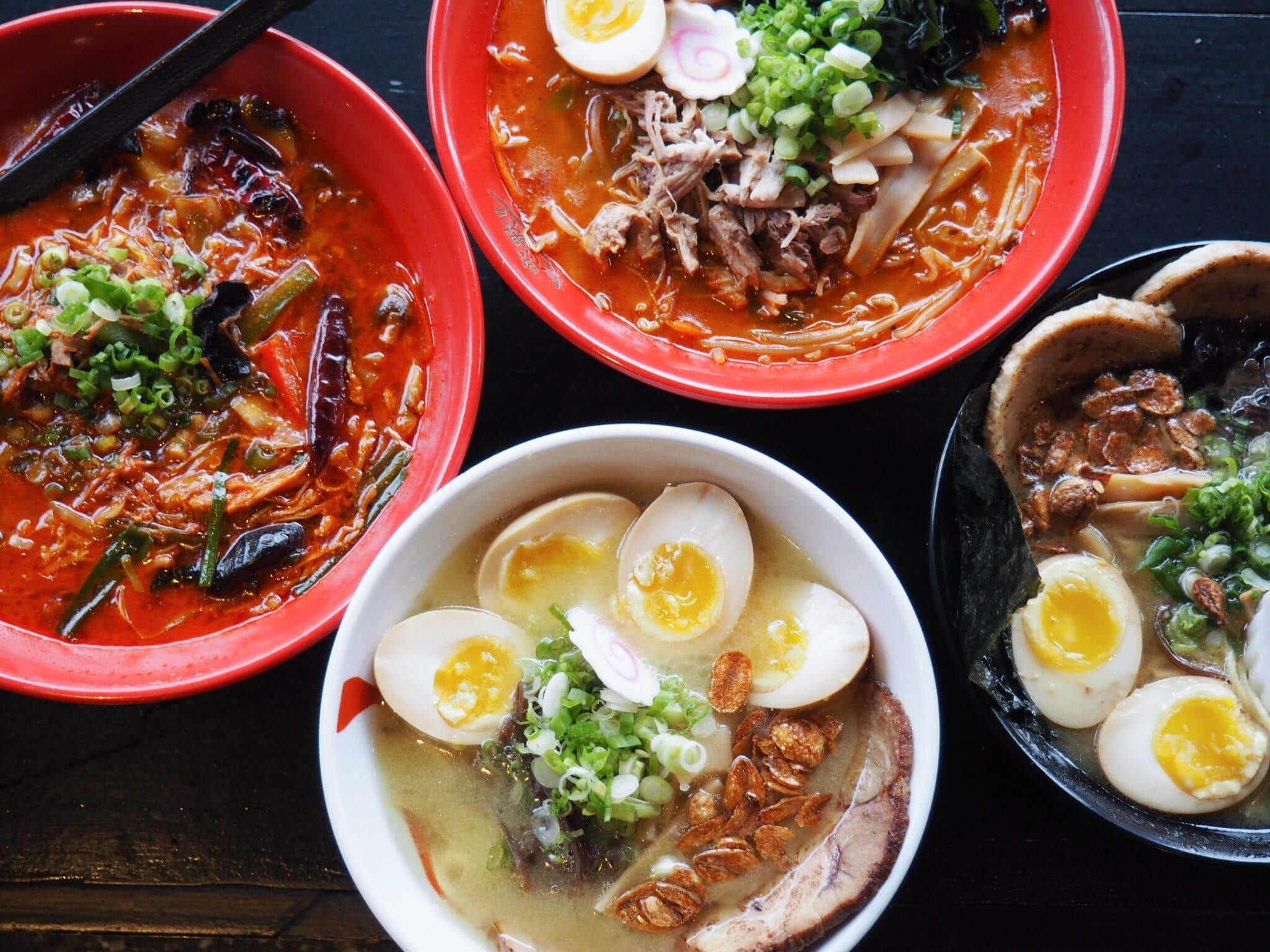 5) Festivals & Events
The city puts on some really cool festivals and events throughout the year and it's the perfect way to enjoy the outdoors and warm weather. My favourite summer event is the Celebration of Light, which involves 3 evenings of amazing fireworks displays on the beach, usually in late July/early August, as well as the Night Markets which run throughout summer in Richmond and North Van. Other cool events include the International Jazz Festival which sees outdoor concerts being played around the city, Vancouver Pride, as well as the weekly Outdoor Cinema in Stanley Park. You can find a list of the city's festivals and events on Tourism Vancouver's website.
There are also some really cool music festivals such as FVDED In The Park and Pemberton Festival, which should definitely win an award for the most picture perfect festival setting.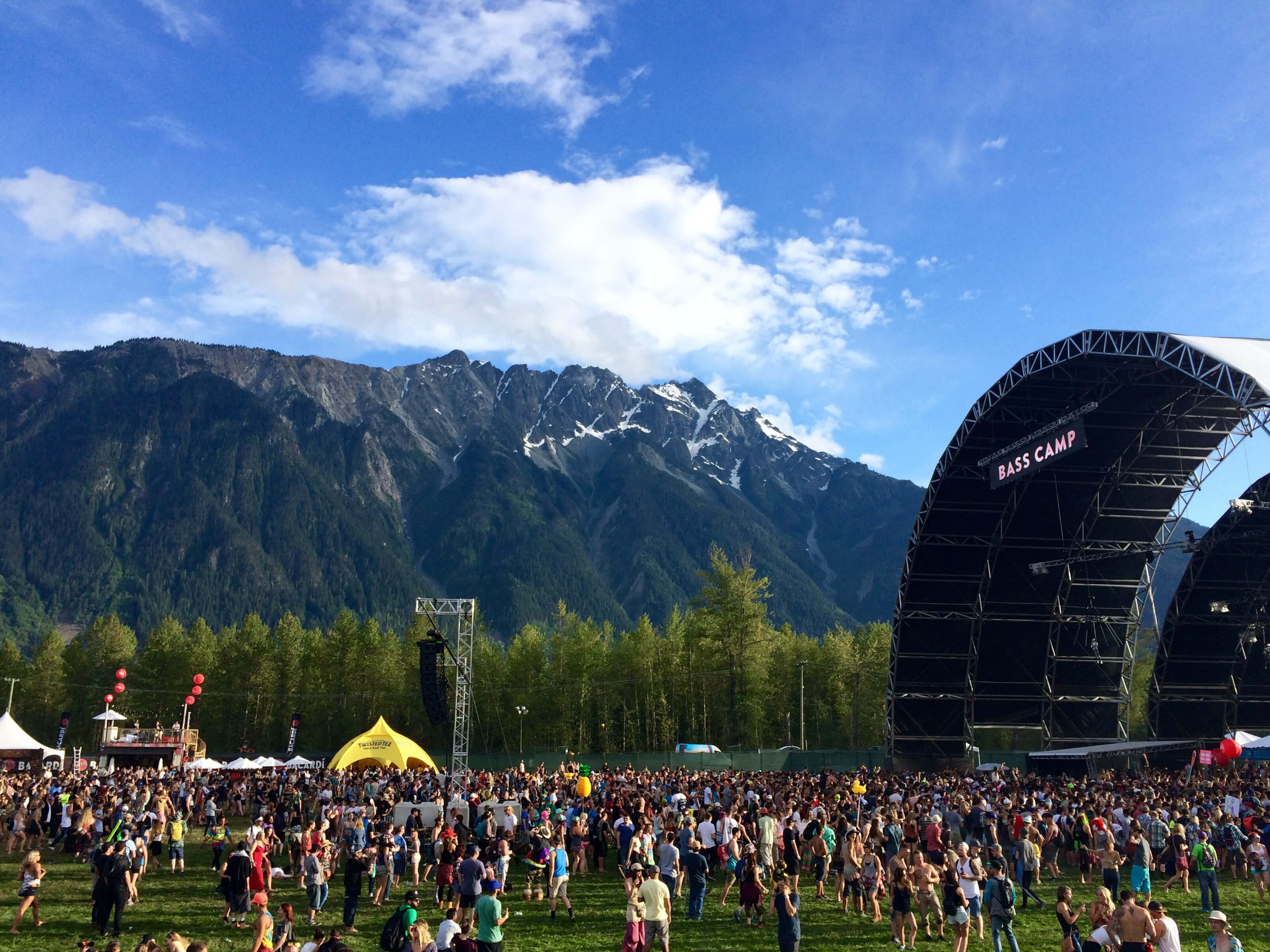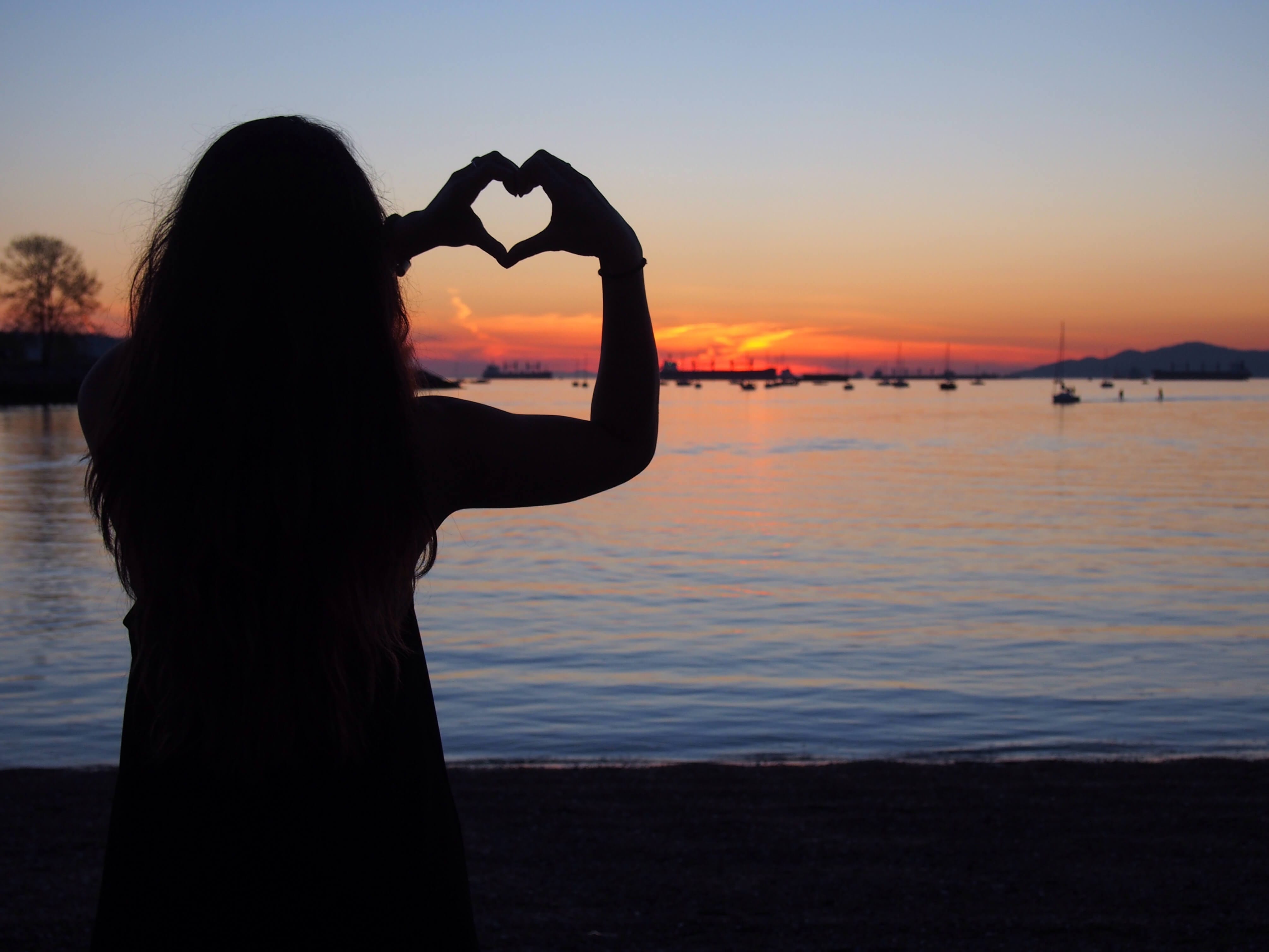 So, if you're looking for a summer getaway that combines city, beach, mountains and outdoor activities, I can't recommend Vancouver enough as a destination. Even if you book it pretty last minute you can find flights for as little as £400 with Air Transat, which is an absolute bargain considering the distance and the adventures that await on the other side. Whether you're planning a 4-day trip or a 4-week trip, whether you prefer fine wining and dining or exploring the backcountry, I can guarantee there'll be something for you.
If you have any questions about things to do in Vancouver in summer, leave me a comment below or drop me a tweet and I'll be happy to share some more info. Also if you've already visited I'd love to know what you enjoyed the most!