Last weekend me and the boy went to Pemberton Music Festival and it was aaaaahmazing!
It was our first time at Pemby and my first festival in quite a few years, and we had such a good time. We were there from Thursday to Sunday and the setting was absolutely beautiful. The festival grounds are located in Pemberton, about 30 minutes north of Whistler in the Coast Mountains, and it's safe to say there are few other festivals in the world that are this scenic.
We camped out over the 4 days (my first time camping in a long time), but I was pleasantly surprised and it wasn't actually as gross as I expected. We had VIP tickets, courtesy of Chapters Indigo & HUKA, so the camping was a little bit nicer and being able to have a shower every day literally saved me! If you want to know more about VIP tickets and whether it's worth the money, there's more info further down the post.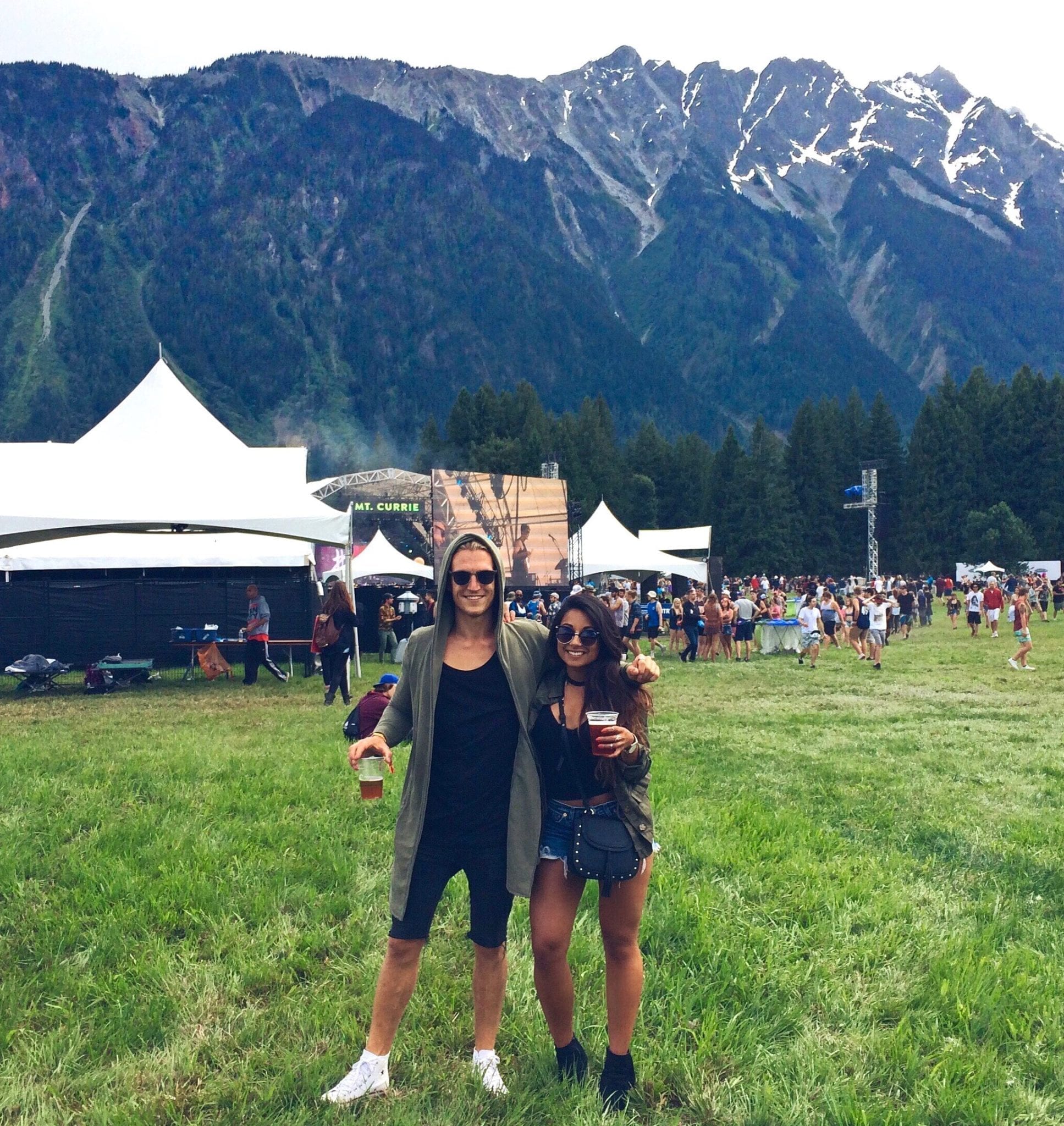 The weather was iffy and changed every 30 minutes, and we had a mix of rain and sunshine every day. One night we had torrential/monsoon-style rain and got absolutely soaked through, but overall it was alright and at least we were able to rock these sexy ponchos 😉
My highlights of the weekend were definitely Snoop Doggie Dog and Wiz Khalifa - they really stole the crowd (even though they were both just lit the whole time, although would you expect any less? ha). When I watched some of the clips back on Snapchat the next day, I was blown away all over again at how amazing they were (my username is golivexplore if you don't already follow along). I LOVED the fact that there were so many nineties hip-hop artists there, and I think Ice Cube actually gathered one of the biggest crowds.
It was nice to see such a mix of artists - there was everyone from J Cole to The Killers to Pearl Jam - and my favourite discovery was definitely Kehlani, a girl from Cali with a real old school R&B vibe about her.
Oh, and how could I forget to mention the bears? Yes, BEARS. It's not overly surprising as we were in bear country, but we didn't expect to see two black bears about 20 steps from our tent!! Matt had been hearing noises all morning, and after a while we spotted the momma and her cub munching away at the top of the tree at the edge of our field. It was definitely a little (a lot) scary - not that they were interested in us at the time - but there was every possibility that they could have come down into our camp area to check us out / steal our food. They were both so beautiful and it was the first time i'd seen bears up close, but fortunately they stayed away which we were of course happy about!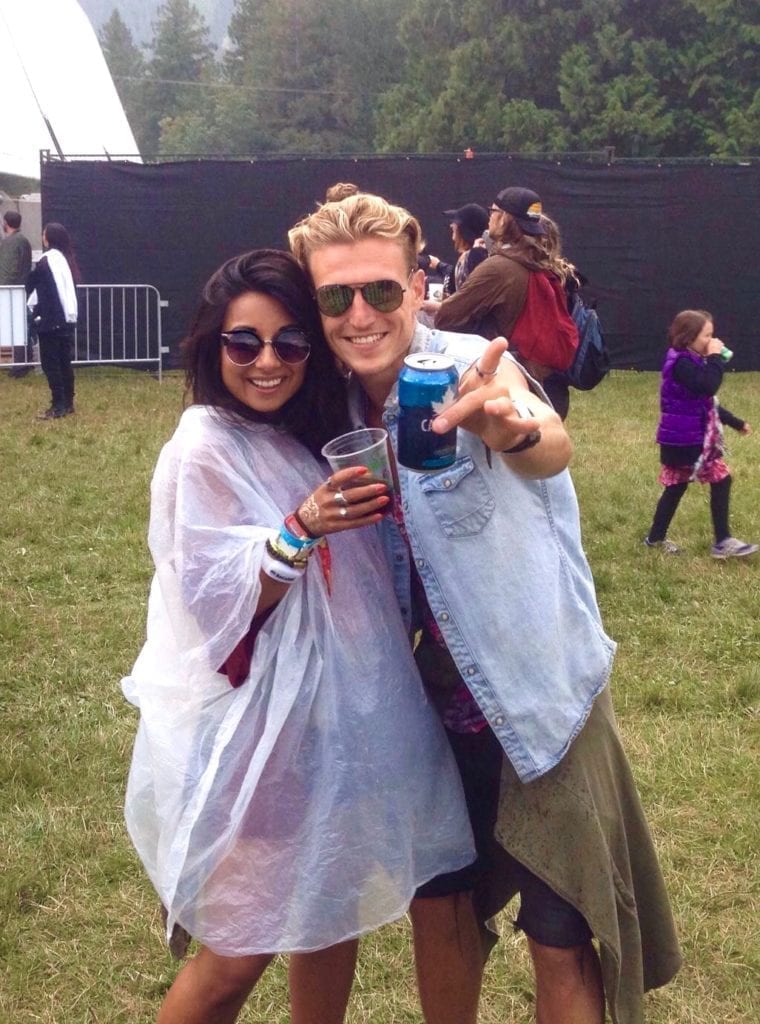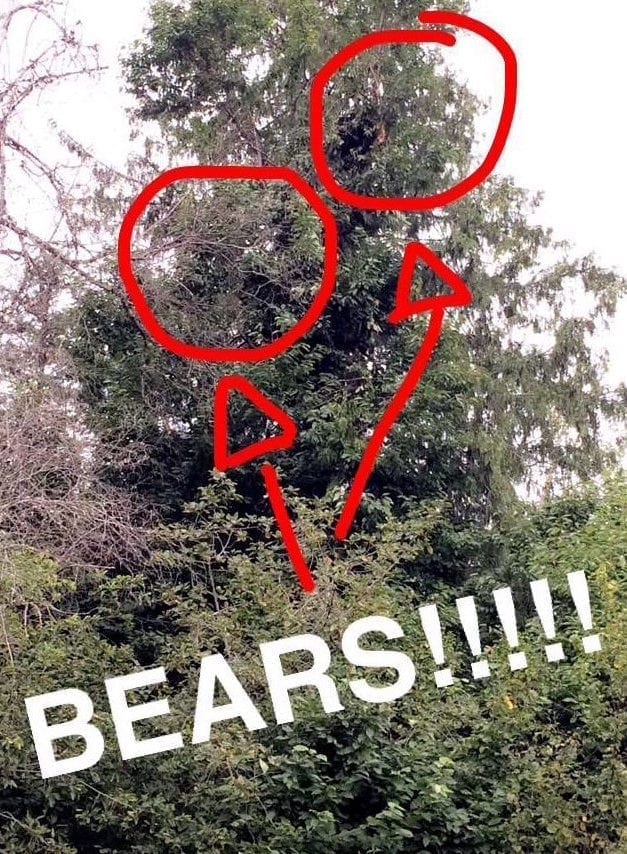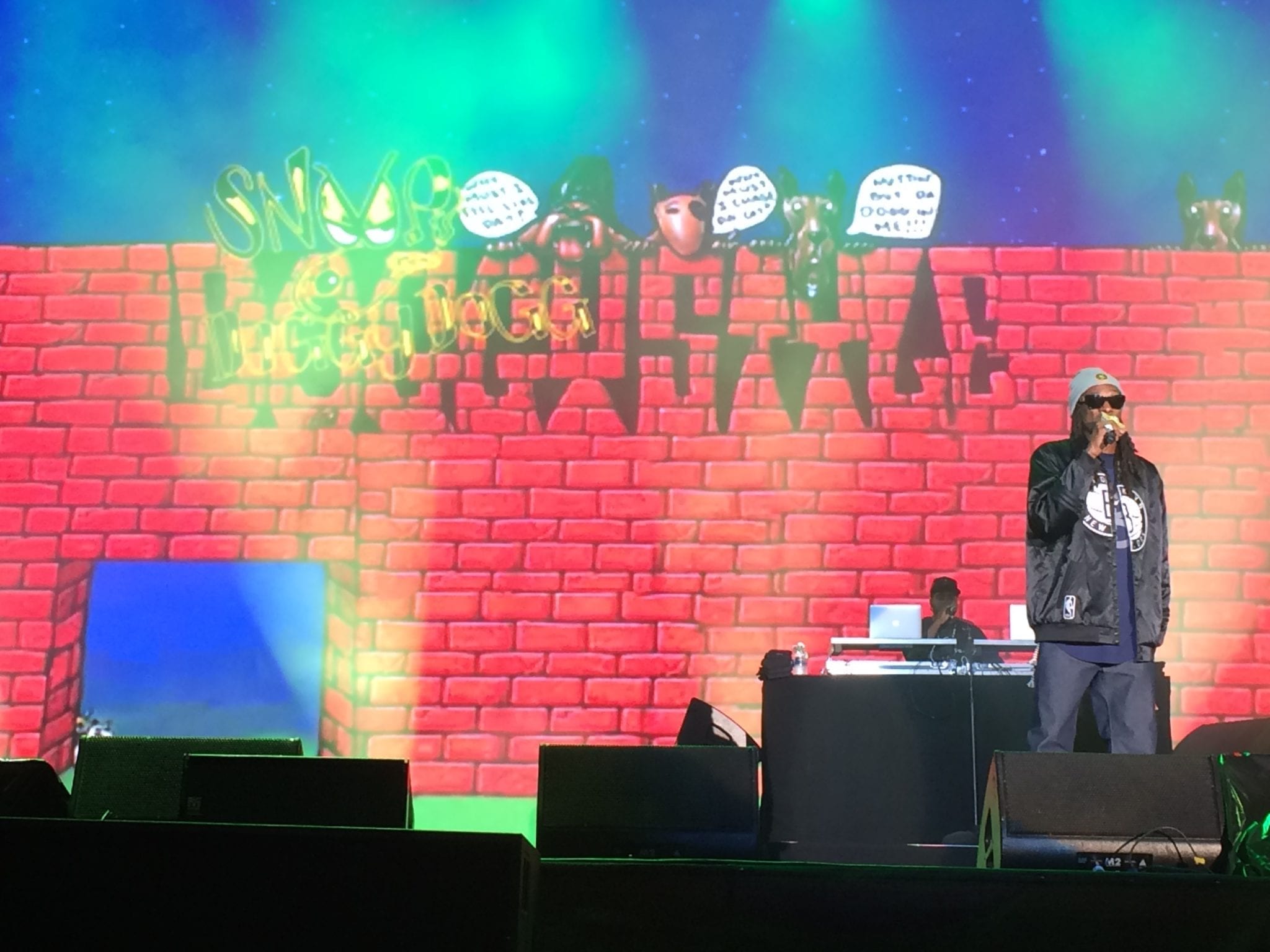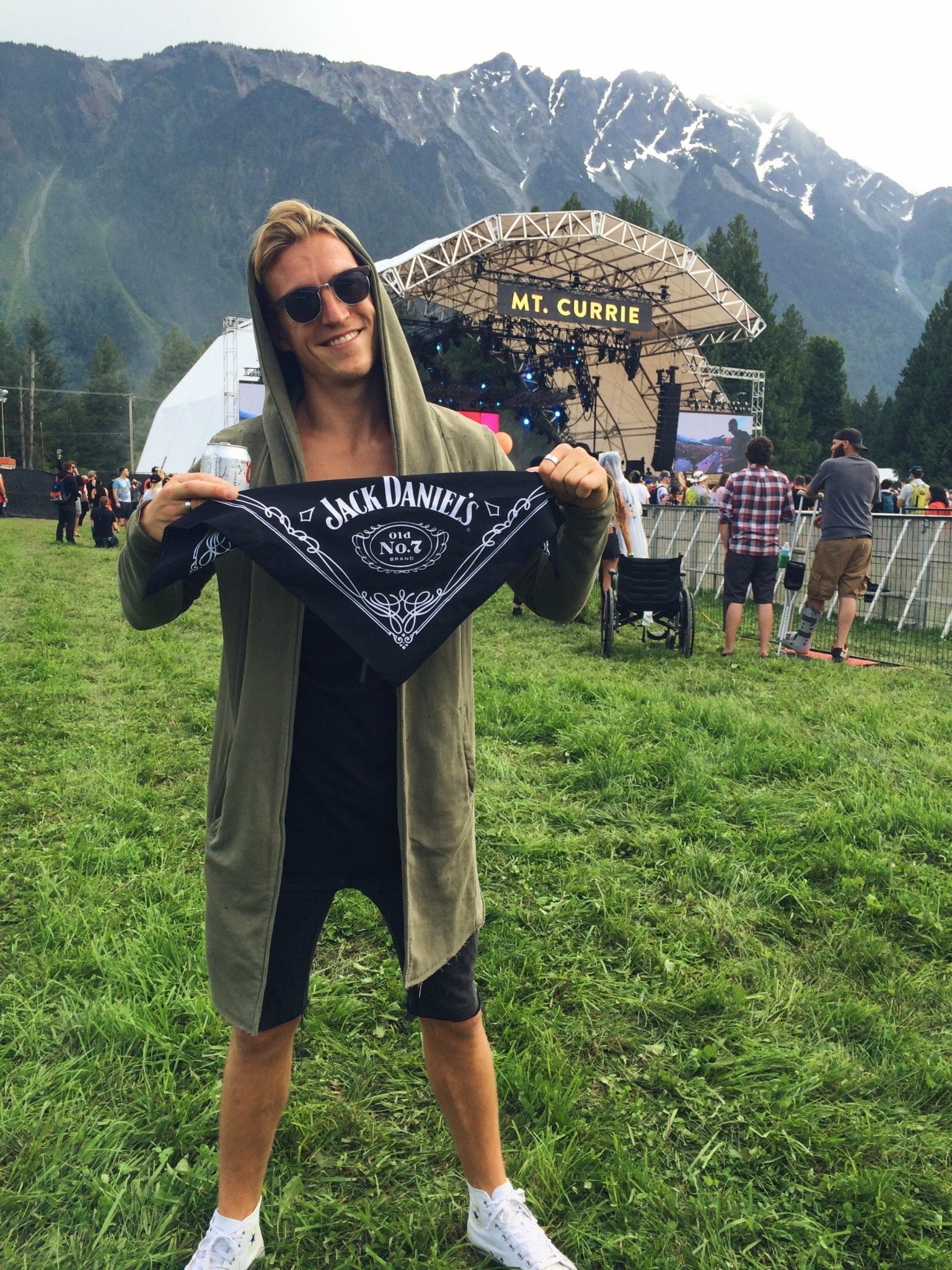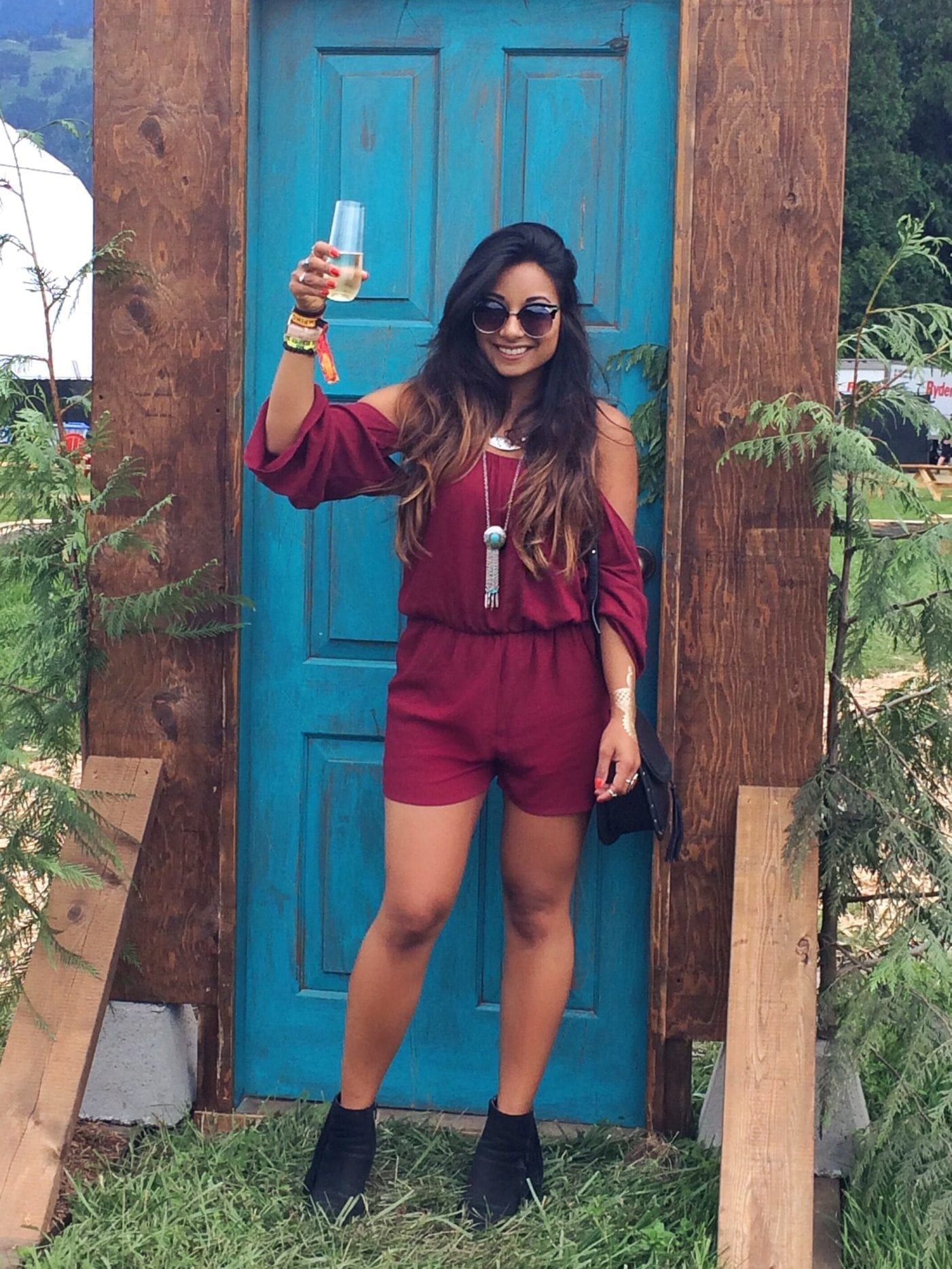 VIP Camping at Pemberton - is it worth it?
As I mentioned before, we had VIP Camping tickets which granted us a few added benefits both inside the festival and in the campground. Obviously, VIP tickets are more expensive - a General Admission ticket with camping is about $500, while a VIP camping ticket will set you back just over $900. The price jump is pretty hefty, but if you're prepared to pay a little more, I definitely think it's worth it.
In terms of camping, the VIP area is closer to the festival grounds, and there are toilets (actual proper toilets, as well as porta potties) and showers within the site. I wouldn't say the VIP camping grounds are anything special - the area is quite small, and the ground is quite uneven and rocky so it's not that comfortable unless you have some decent padding or an air mattress. However, they operate on a first-come, first-serve basis, and the areas aren't marked out (you only get a small plot in GA) so you can pretty much take up as much space as you want, which is great if you're with a group or have a large camp set up.
By the time we arrived, it was almost full, so we went into the overflow area which was right next to it. There were only about 10 tents in one huge field, so it wasn't as sociable as the other areas (although it was quieter, so I didn't mind that at night, ha ha, i'm a grandma!). Lack of people also meant that the shower block for that campground was hardly used, so it was super clean AND we had hot water. Don't ask me how, but I had a boiling hot shower for 4 days running. As you can imagine, that made me one very very happy gal! Being able to wake up with such a beautiful view every morning also made the festival that bit more special.
The true benefits of VIP come inside the festival grounds. There is a really nice VIP area situated between the two main stages with with tables, chairs, and tons of places to sit, as well as a big bar and food area and proper toilets. The BEST thing about VIP is that you can get right to the front of the stage without having to queue for 4 hours. No kidding. We were right at the front for Snoop, Wiz, Ice Cube, and a few others, because the VIP area runs to the foot of the stage. We were about 3 metres away from Snoop D, which was so amazing.
Drinks are also over half price in VIP (Beers were $3 vs. $8 outside VIP, mixers were $5 vs. $11 outside), and they even sold Prosecco - yes, Prosecco - which seriously made my life! You also get free water and soft drinks, whereas outside the area water costs $4. Isn't that ridiculous, though?! They do have water stations but come on, $4 for a water is pretty steep. Another nice thing about the VIP area (and the princess in me is going to come out here), was the Scandinave Spa tent. I love massages, so naturally, I sloped off for a 15-minute chair massage in between acts. Camping played havoc on my back, after all 😉
If you don't mind paying the extra, going VIP is well worth it and it makes the whole experience that bit nicer. Also, if you're planning to go with kids - and a lot of people do - I think VIP is a must because it's a bit less crowded & is generally a nicer environment for the little ones. Plus, they have random doors that make great IG photo backdrops, which was great, ha ha!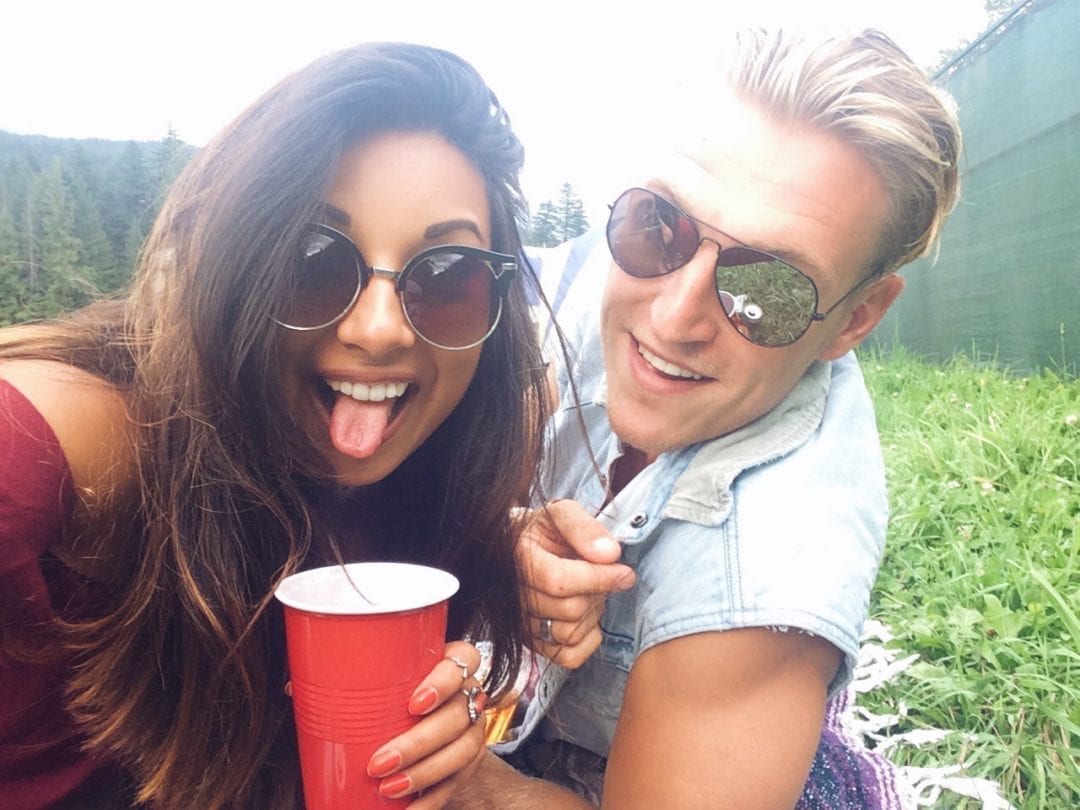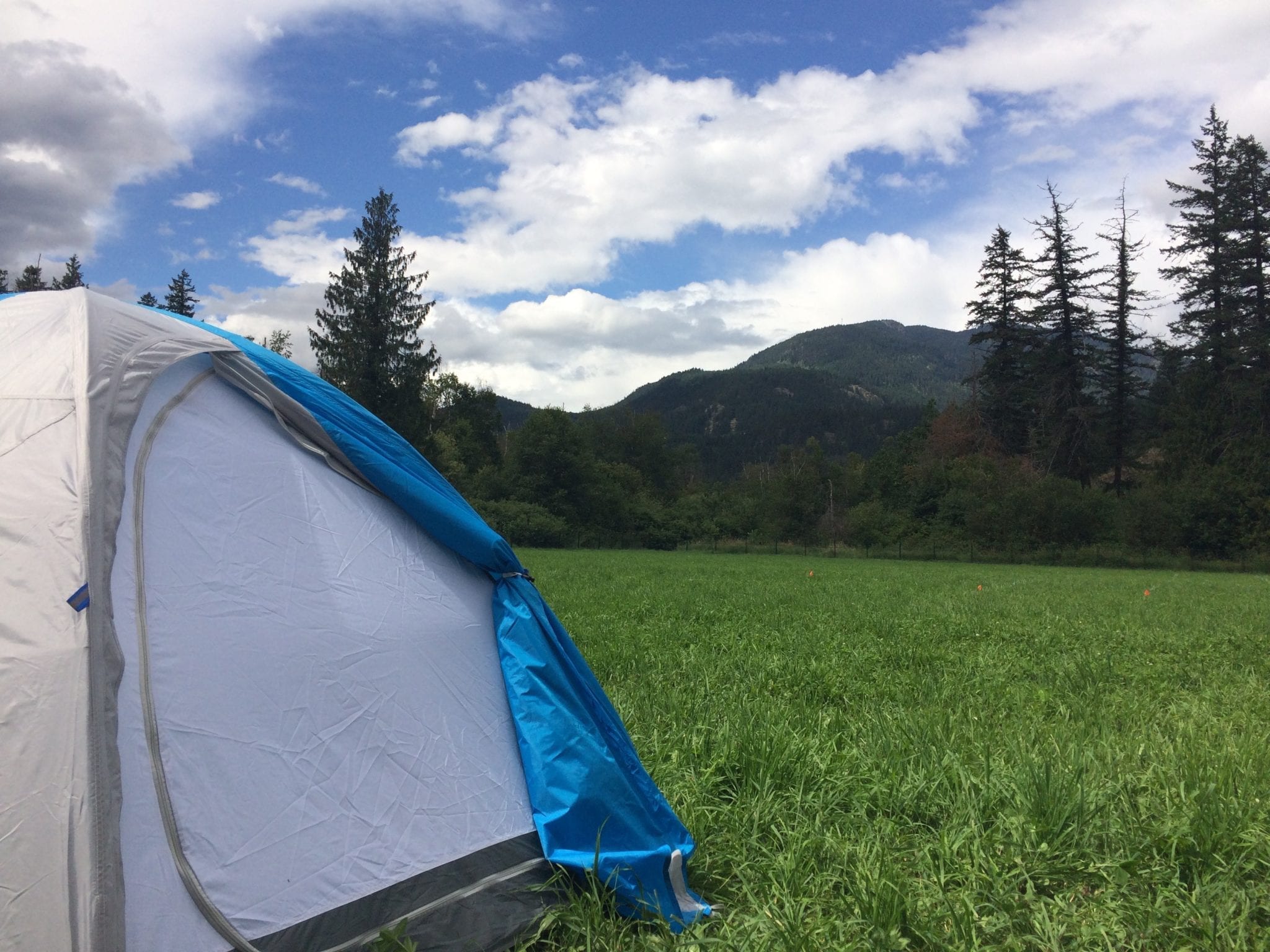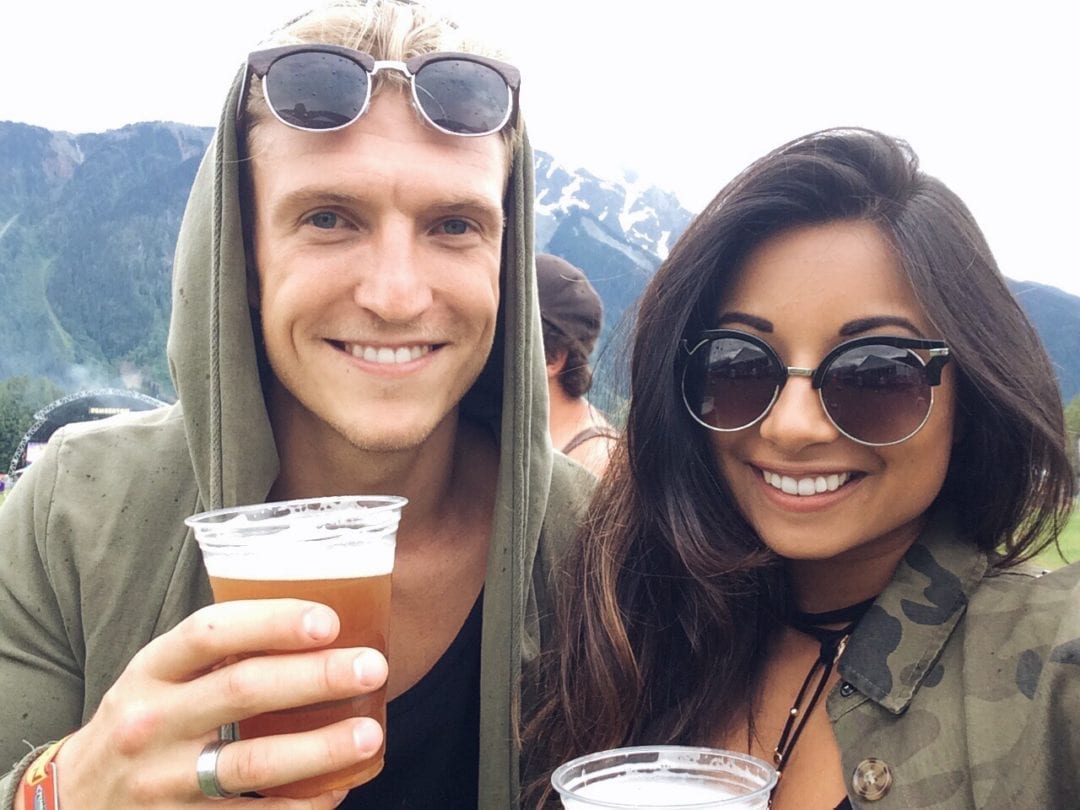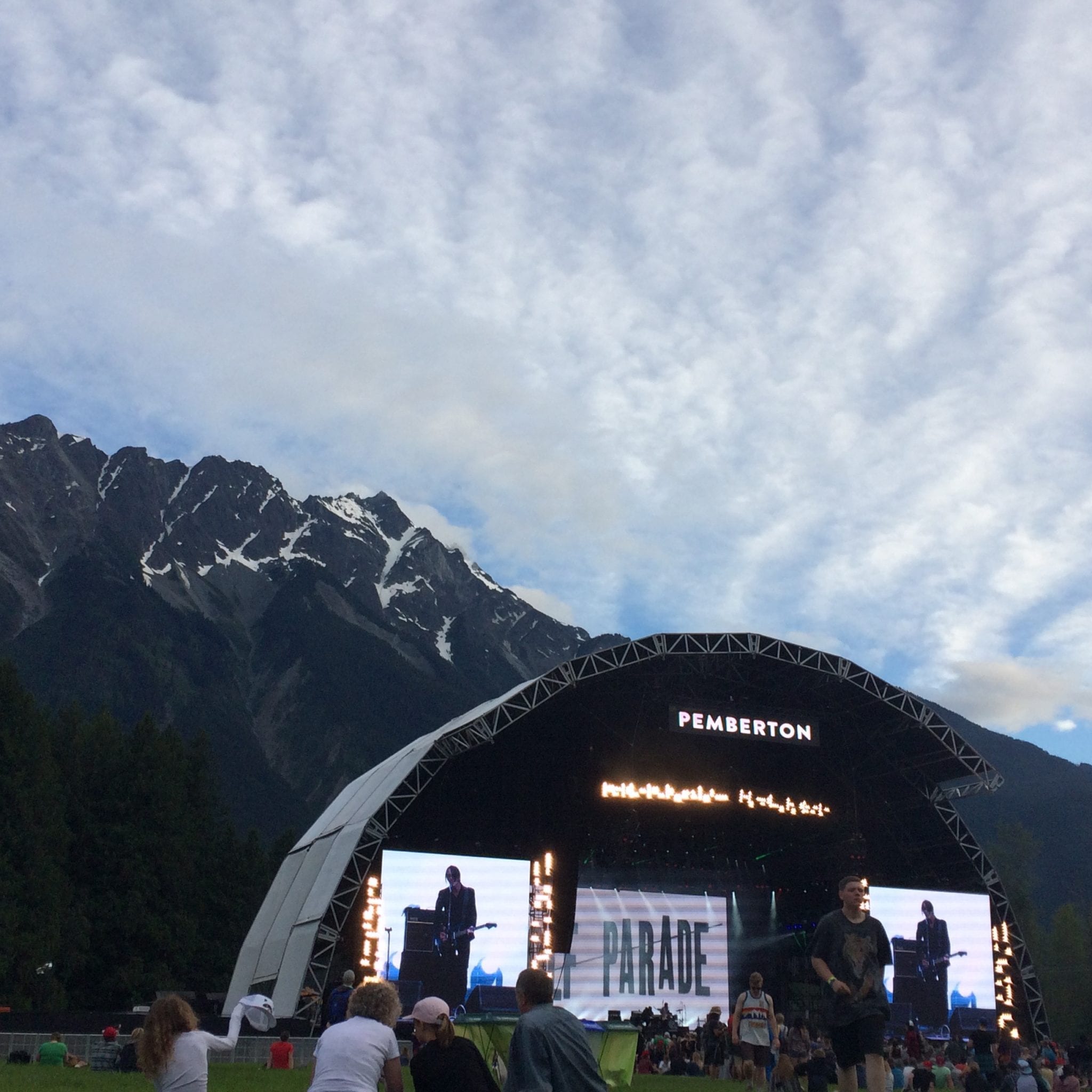 Would I go again / What would I do differently?
Yes, yes, yes i'd go again! I'd definitely take a better camp set-up next time as it was literally us, our bags, and our tents (oh, and the bears). I'd also rather drive next time, simply because we'd be able to take more camping gear and things like chairs, food, and maybe even a barbeque. I'd also consider staying in Whistler instead, although I imagine that bus ride home at the end of the night is a bit of a hassle. Saying that, i'd have loved a bath and a proper bed, but camping was fun too so I wouldn't really mind either.
As for food, the grub at the festival is pretty pricey, especially when you're eating breakfast, lunch & dinner every day. I'd probably take more food with us next time, or just go into Pemberton Downtown in the day to grab a bite there instead.
Overall, our first Pemby experience was amazing. The vibe was so cool, the surroundings were incredible, and being able to spend 4 straight days with my boy with no work & nothing else to worry about made the weekend absolutely perfect!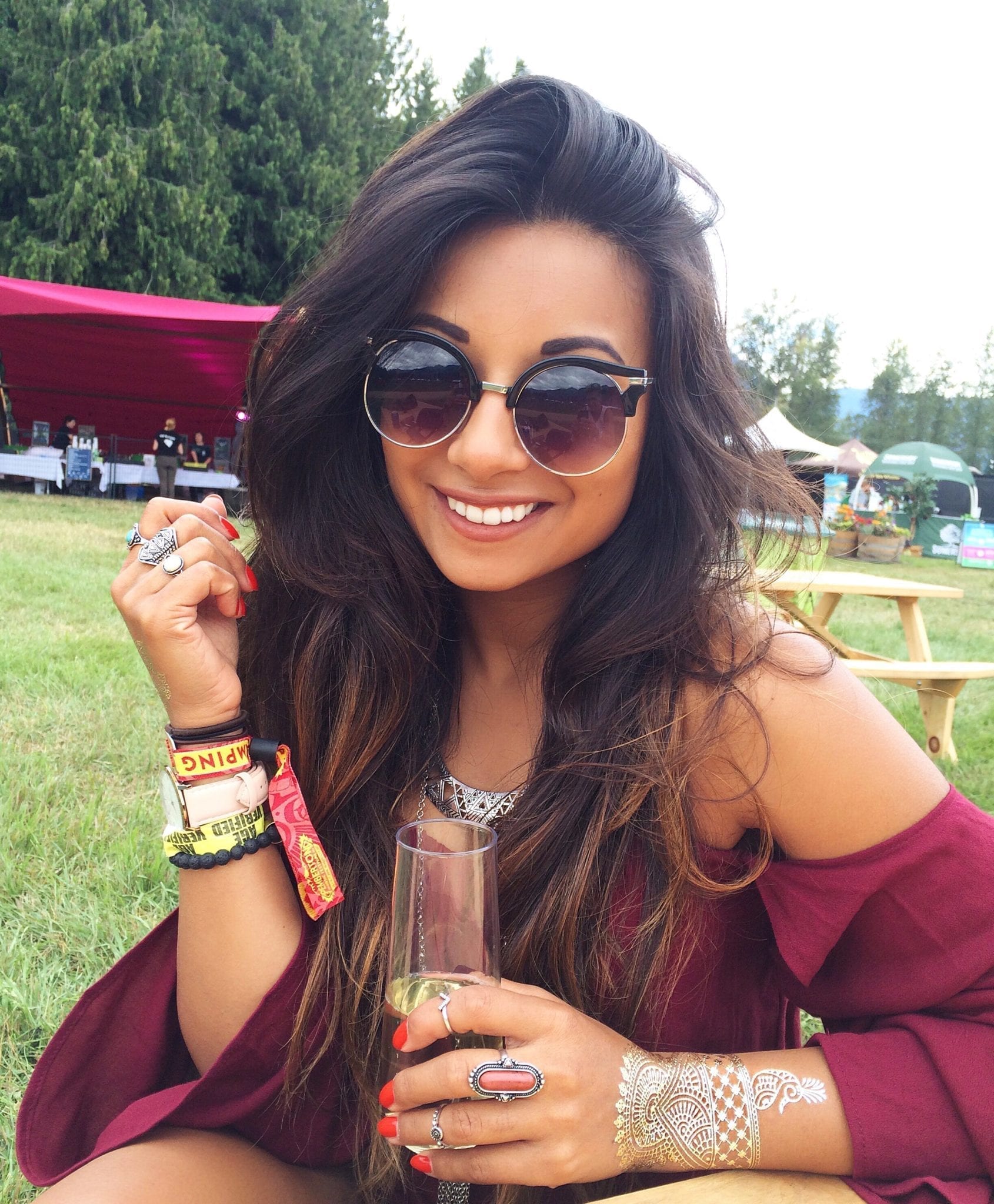 How to get to Pemberton Festival by bus
Since we don't own a car, and couldn't manage to squeeze into any of our mates' cars, we got the Greyhound bus from Vancouver to the festival. The journey was absolutely fine, the tickets were reasonable, and the ride was comfortable and didn't take much longer than in a car. We got dropped off in Pemberton and then you can take the festival shuttle from Downtown Pemberton to the festival grounds. Some people do walk, but it's about 4/5km and with a big bag, camping gear, and the blazing sun, it's not really the nicest of walks.
The shuttle service isn't advertised AT ALL - I only found out about it after messaging Pemberton on Facebook - but it runs throughout the weekend between the town and the grounds. I think technically you need to get a special wristband for the shuttle, but i'm not entirely sure as they let us on anyway. None of the staff seemed to know about it either, but the stop is located at the entrance of the festival grounds.
Have you been to Pemby, or did you go this year?
If so, what did you think? Let me know in the box below!