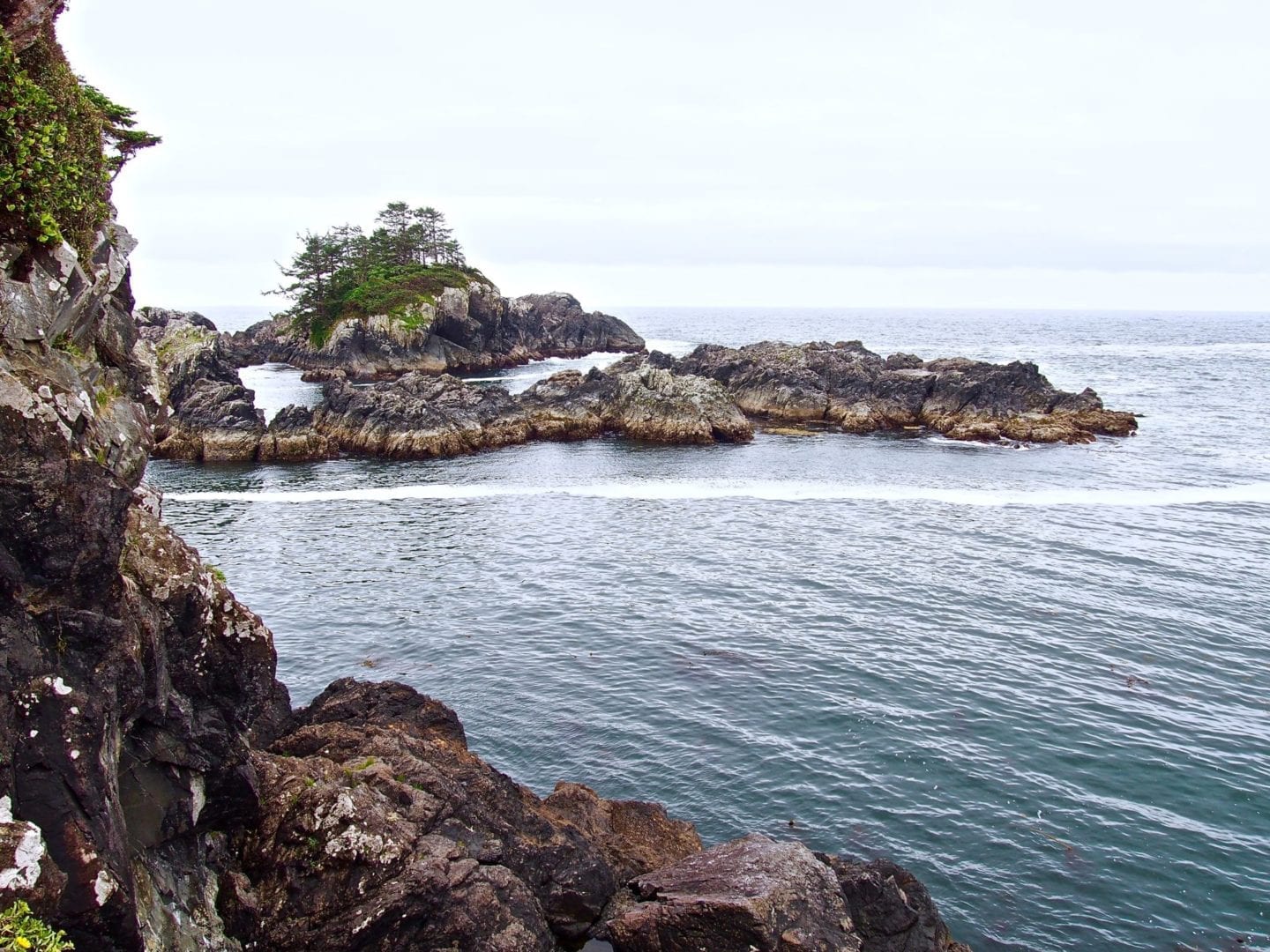 We recently visited Tofino for the first time and I absolutely fell in love! Located on the West Coast of Vancouver Island, this magical coastal town is surrounded by ocean, rainforest, and so much natural beauty. With a range of amazing outdoor activities, including surfing, whale watching, and hiking, as well as some of the most beautiful beaches you'll ever see, a trip to Tofino is so much fun and one that I'd recommend for any time of year.
We visited in June, and although the weather wasn't really on our side (typical West Coast weather) we still managed to see and do everything we wanted. We were in Tofino for 2 days and 2 nights, then spent our third day in Ucluelet which is a short drive away. The area is so rugged and untamed, and the landscape of endless stretches of beaches is awe-inspiring. Vancouver Island is so rich in wildlife too - both on land and in the ocean - which means there's every chance you'll spot whales, orcas, sea otters, cougars, and maybe even bears and wolves when you're exploring.
Tofino is the perfect destination if you're planning a weekend break from the city, a camping trip, road trip, or vacation, especially if you're an outdoor and adventure lover. The vibe is chilled and laid back, and it's amazing to find such a cool surf town in Canada, of all places! So, if you're considering a trip to this West Coast gem, here's an overview of things to do, beaches to visit, where to stay, how to get there, and recommended eats for a 3 day trip to Tofino, B.C. And don't forget to check out my travel vlog from the trip!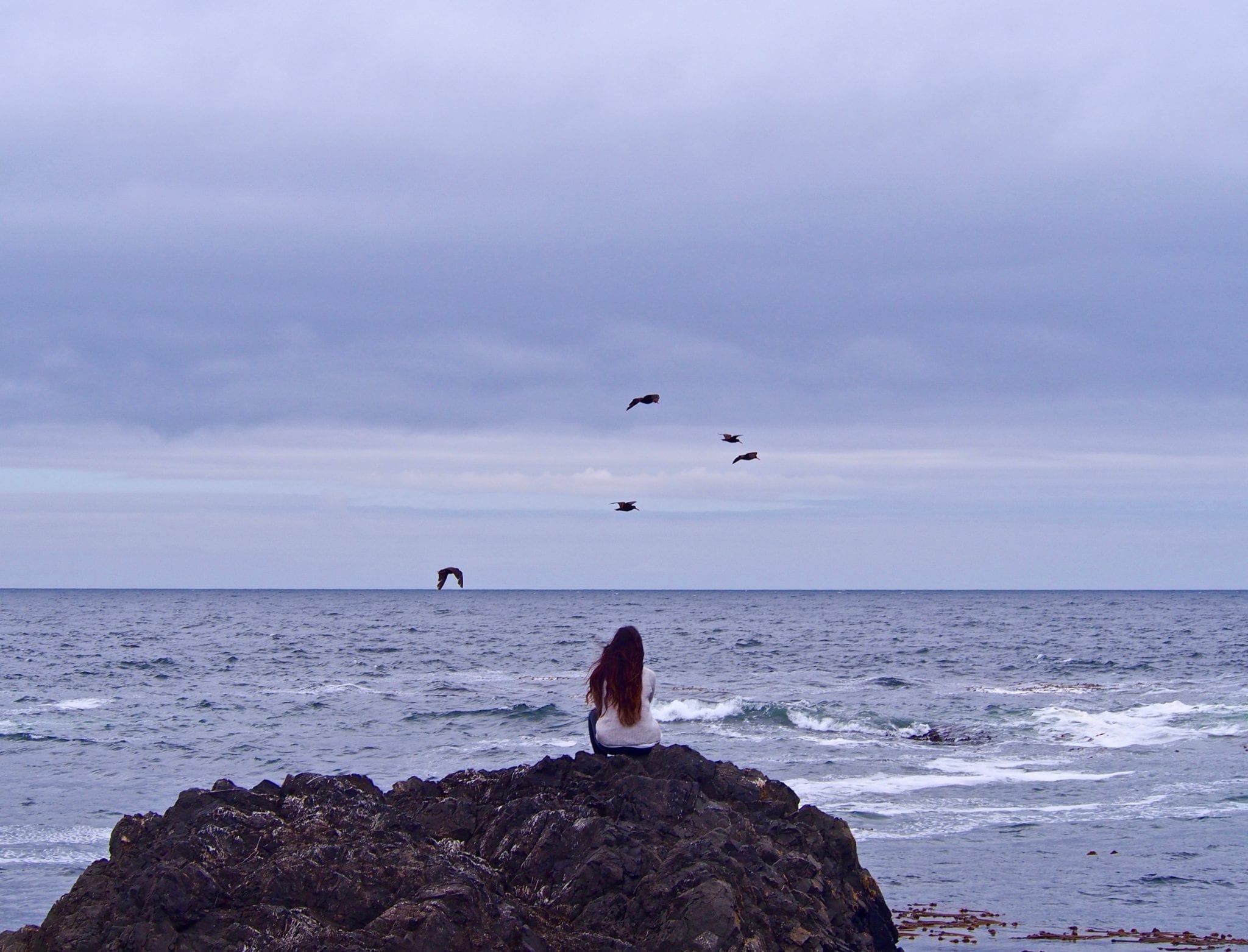 Top Things To Do
From wildlife tours to hot springs, to storm watching to surfing, Tofino's activities are definitely based on outdoor adventure. Here are just a few of my top picks of things to do:
Surfing
If you visit Tofino, surfing is a MUST! You can surf year-round (the waves are slightly bigger in winter though) and it's a great place for both beginners and pros. We took a lesson with Pacific Surf Co., one of the best and oldest schools in Tofino, and it was so much fun! You wear wetsuits and booties to shield you from the cold and the lessons last around 3 hours. The gear is all new, the store is lovely, and the instructors are really helpful and attentive. You can surf at a number of beaches around Tofino (we surfed at Cox Bay), and the ocean was so refreshing and clean. Although water temperatures hover around 10 degrees, I didn't feel cold at all and the surf was really impressive. I managed to ride quite a few waves (and of course I fell off a lot too) but I loved it and I can't wait to try it again. Read more about our surfing experience on my recent post!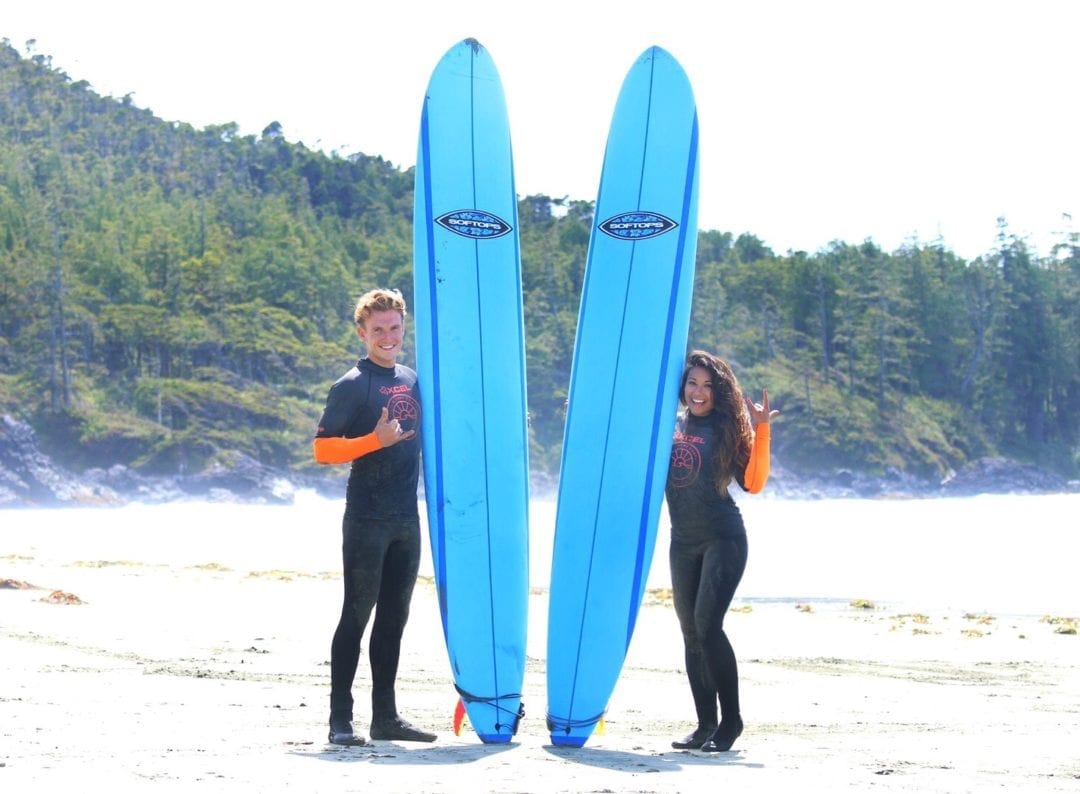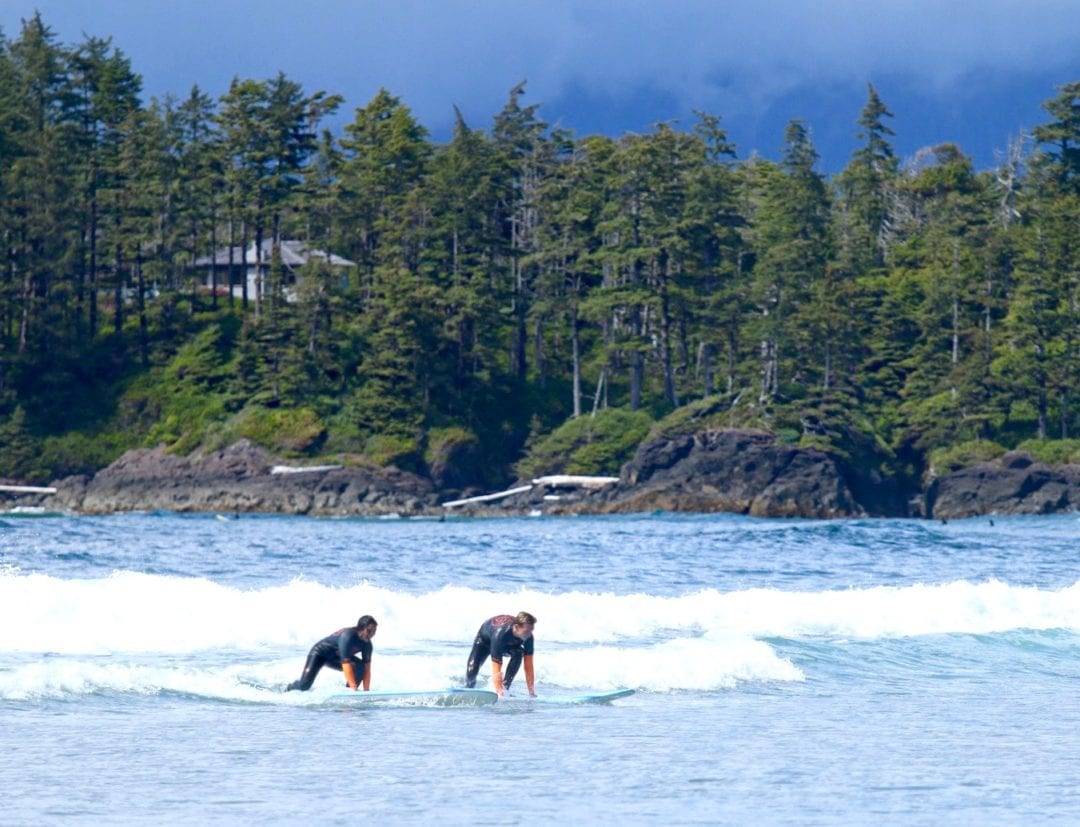 Whale Watching
You haven't seen Tofino until you've explored the ocean. We did a whale watching tour with Jamie's Whaling Station and it was amazing! The staff were so nice and helpful and they provide you with full body zodiac suits, which offer warmth and floatation, as well as rain jackets, hats, and gloves to keep you comfortable. The boats are really modern and safe, and the Captains know the best spots to see the most wildlife. We saw grey whales, a whole colony of sea lions, seals, and sea otters, which is much more than I expected. Of course, they can never guarantee that you'll see whales or anything else as the oceanic life is completely wild and their paths are unpredictable, but the waters around Tofino are populated with an abundance of wildlife so it's exciting not knowing what you'll find! Read more about our whale watching experience here.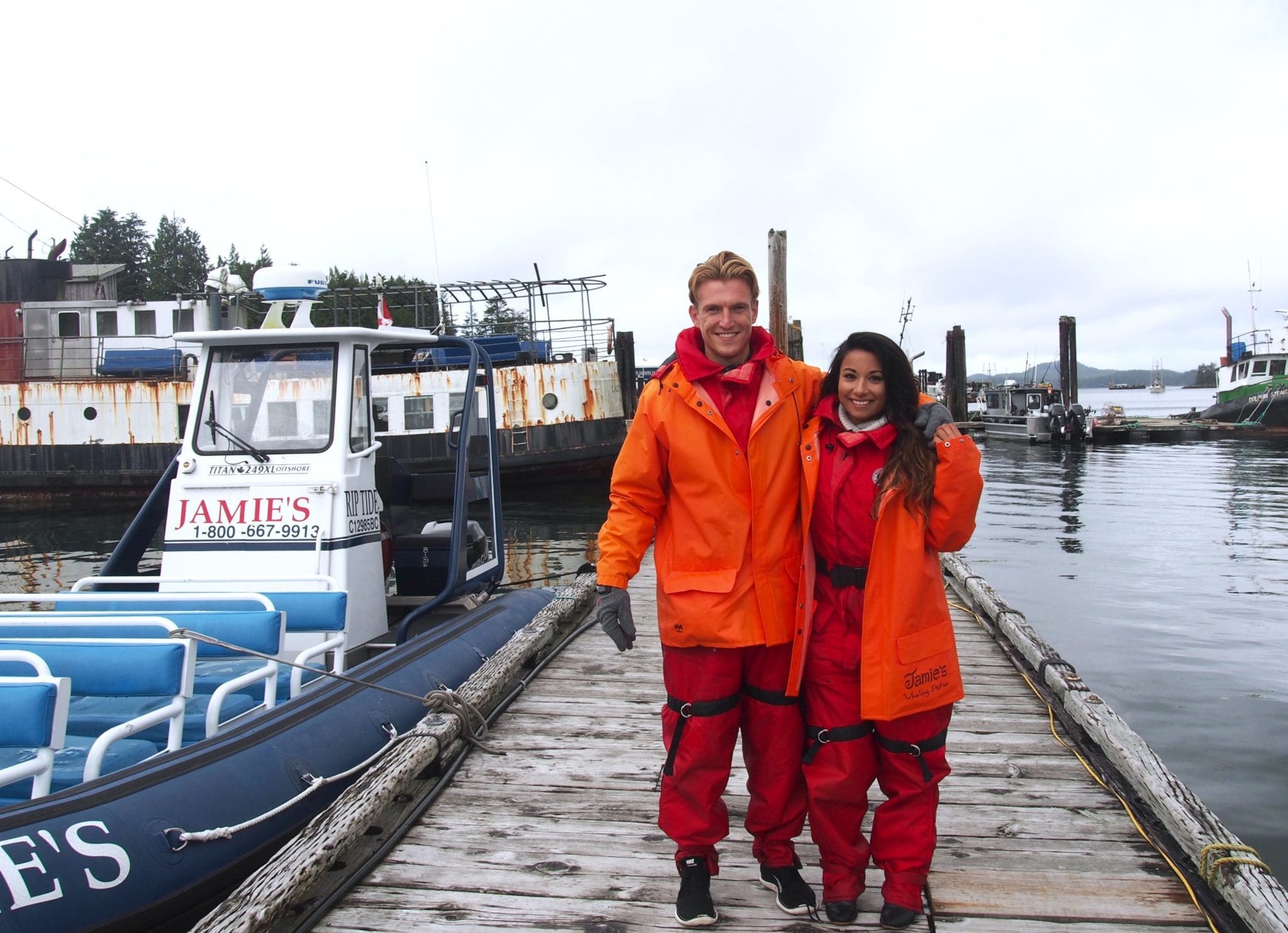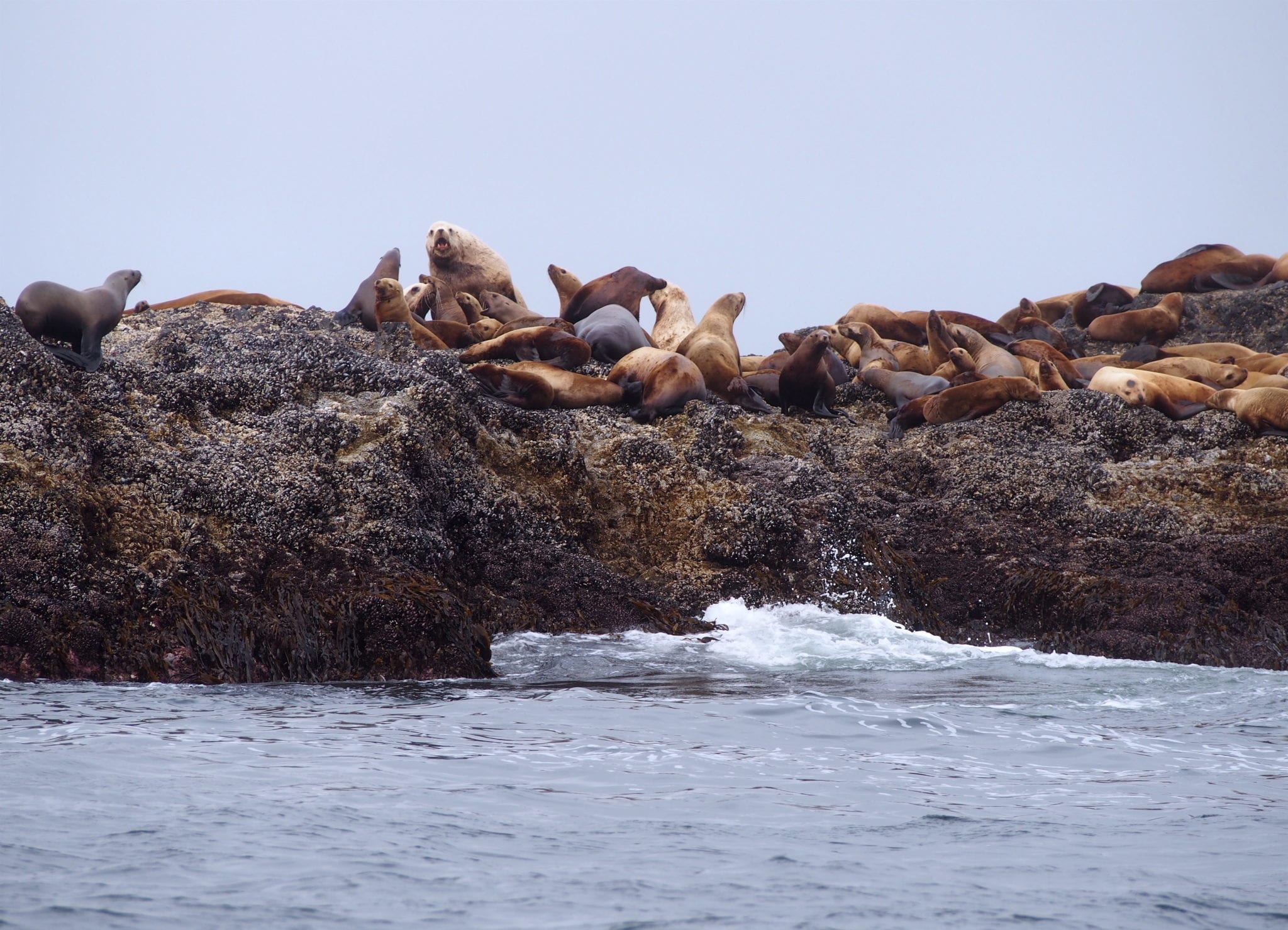 Bear Tour
A Bear Watching tour is definitely at the top of our list for our next Tofino visit. The zodiac tours offer the best opportunities to see black bears in their natural habitat foraging for food around the coastline, particularly rock crabs and clams.
Hiking
You're spoilt for choice when it comes to hiking trails and places to explore around Tofino and Ucluelet. The Pacific Rim Park, which sits between the two coastal towns, is incredibly pretty with lush vegetation, rugged landscapes, and never-ending beaches. Most of the trails are fairly short (the longest is around 8km) but they do vary in elevation. We did the Wild Pacific Trail Lighthouse Loop in Ucluelet, and I can honestly say the landscapes were some of the most picturesque i've ever seen.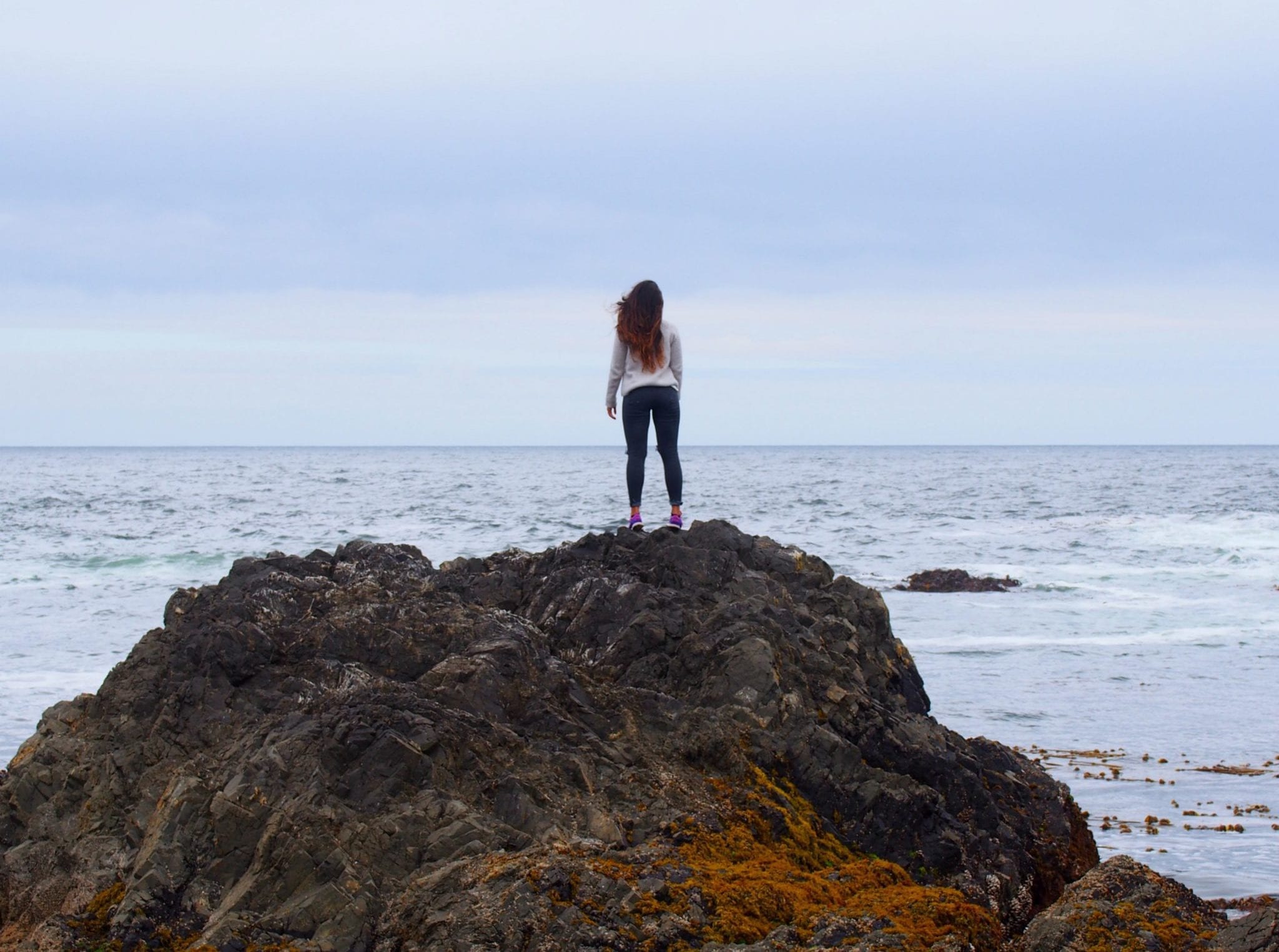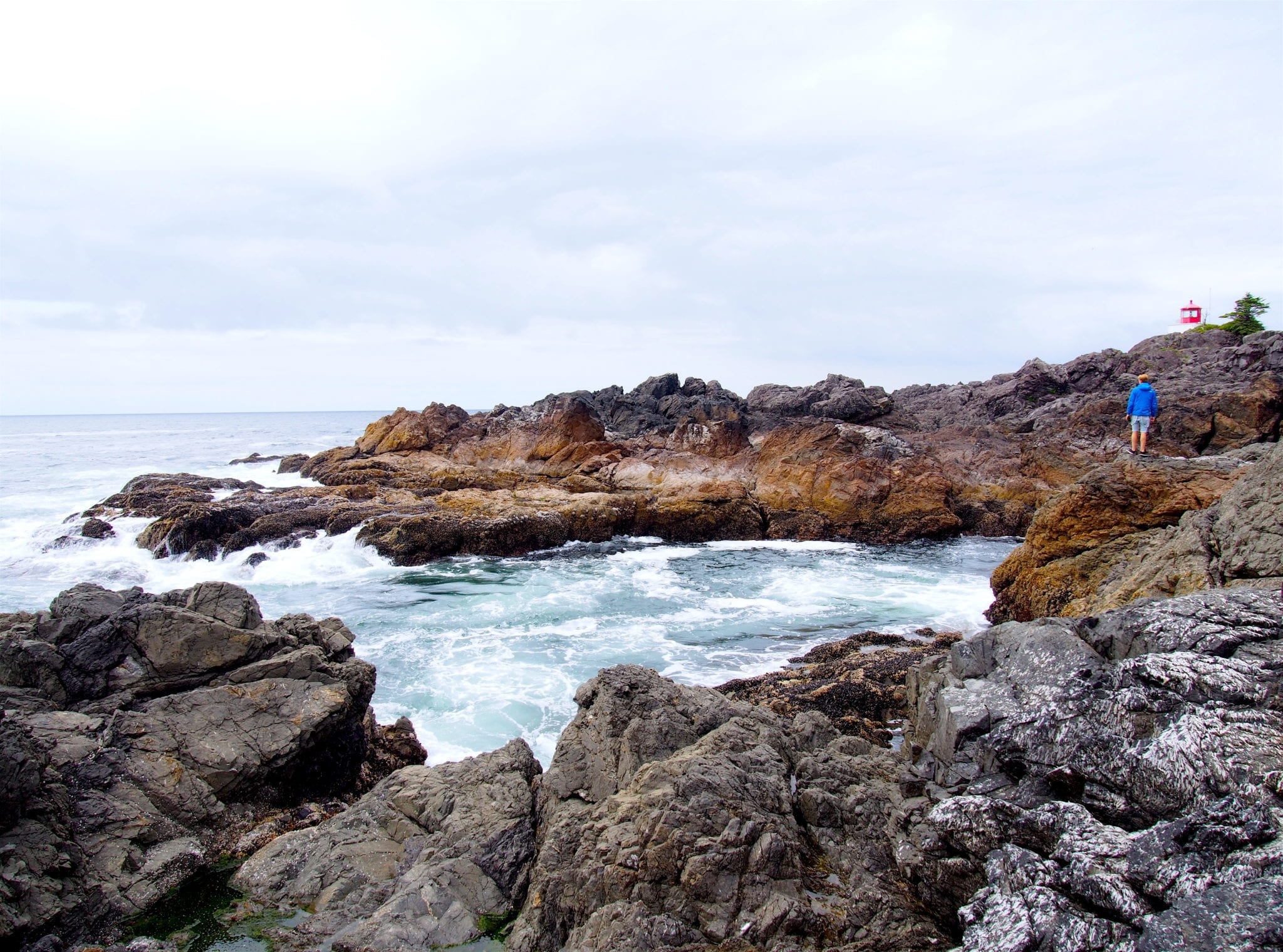 Beaches
Come rain or shine, Tofino's main attraction is undoubtedly its alluring beaches. Whether you're looking to surf, walk, run, picnic, chill, swim, storm watch, or catch sunset, you've got 5 gorgeous stretches of beach to choose from.
Chesterman Beach
This is Tofino's most popular beach, and you can see why. The beach stretches for 2.7 km and is located off the Pacific Rim Highway. You'll often catch surfers here, as well as small marine life due to the low tides. The landscape is so beautiful and this was probably my favourite beach that we visited.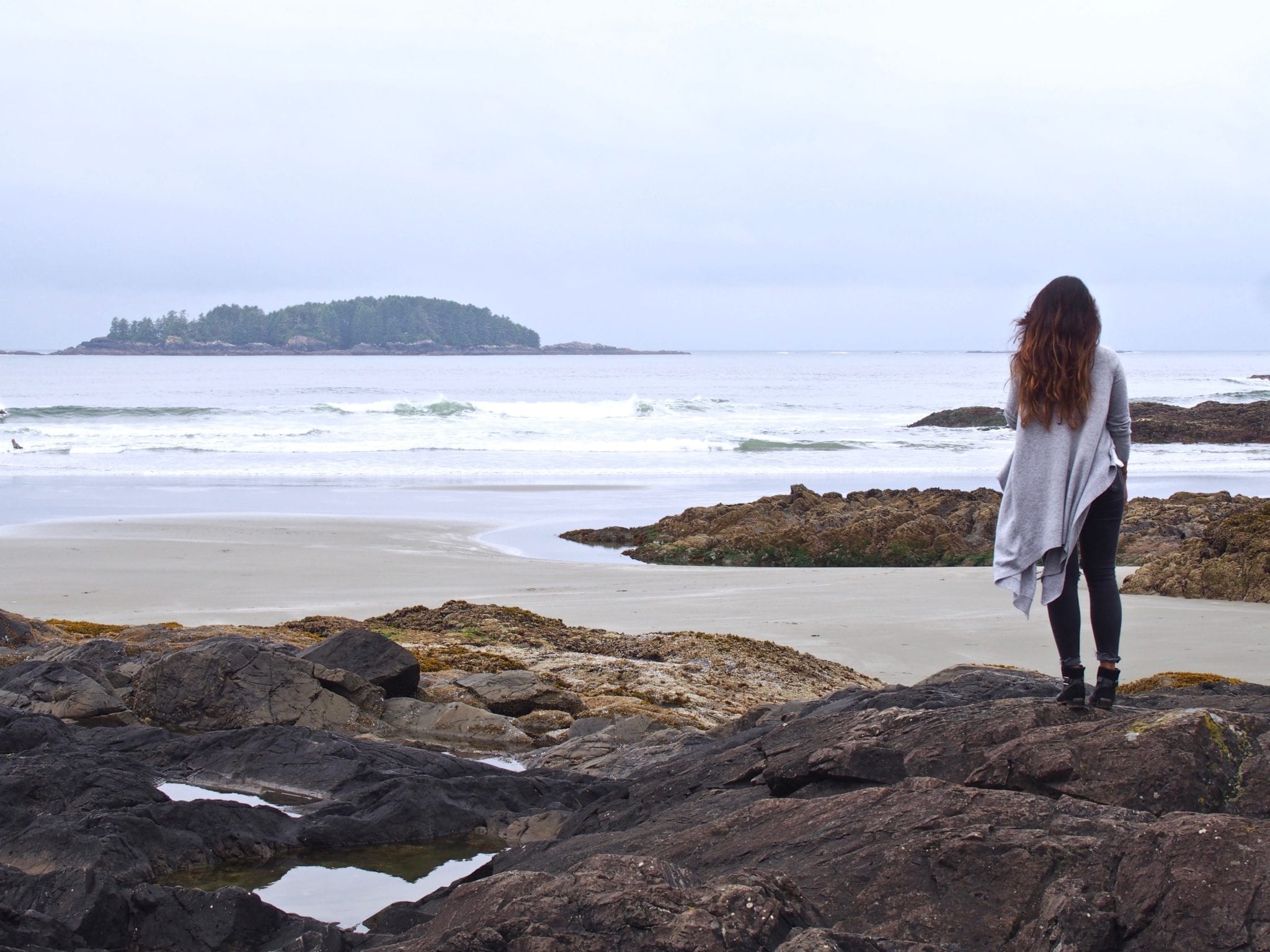 Wickaninnish Beach
Located along Long Beach, Wickaninnish Beach boasts endless stretches of ocean and sand and is dotted with huge, beached driftwood that's brought in by the West Coast's powerful waves. Head up to the observation deck for sweeping views, or go to the Kwisitis Visitor's Centre for more info.
Cox Bay
Stretching for 1.9km, Cox Bay is a stunning beach and a popular surfing spot due to its powerful waves and surf breaks. We had our surf lesson here and the ocean is beautiful and clean.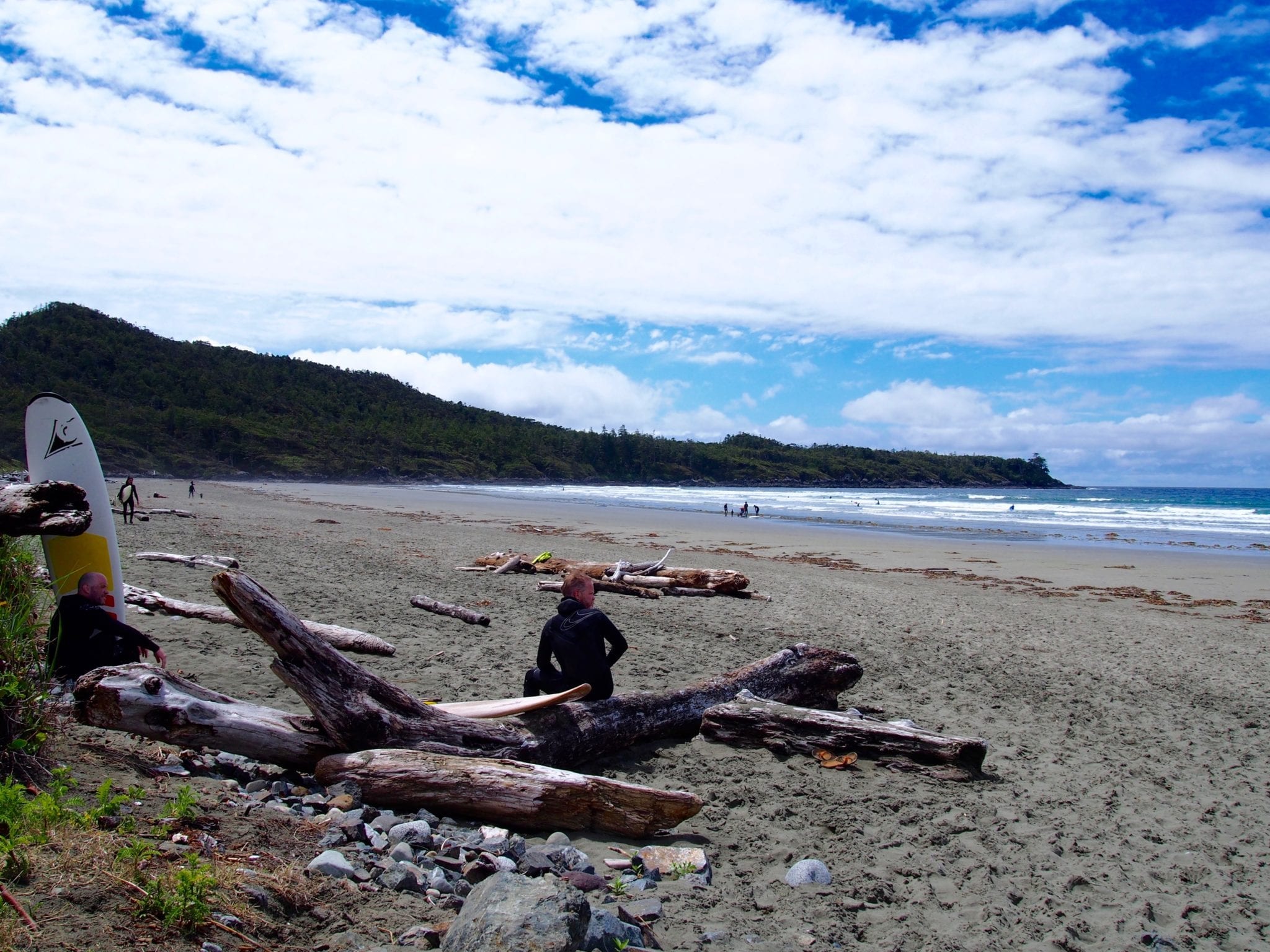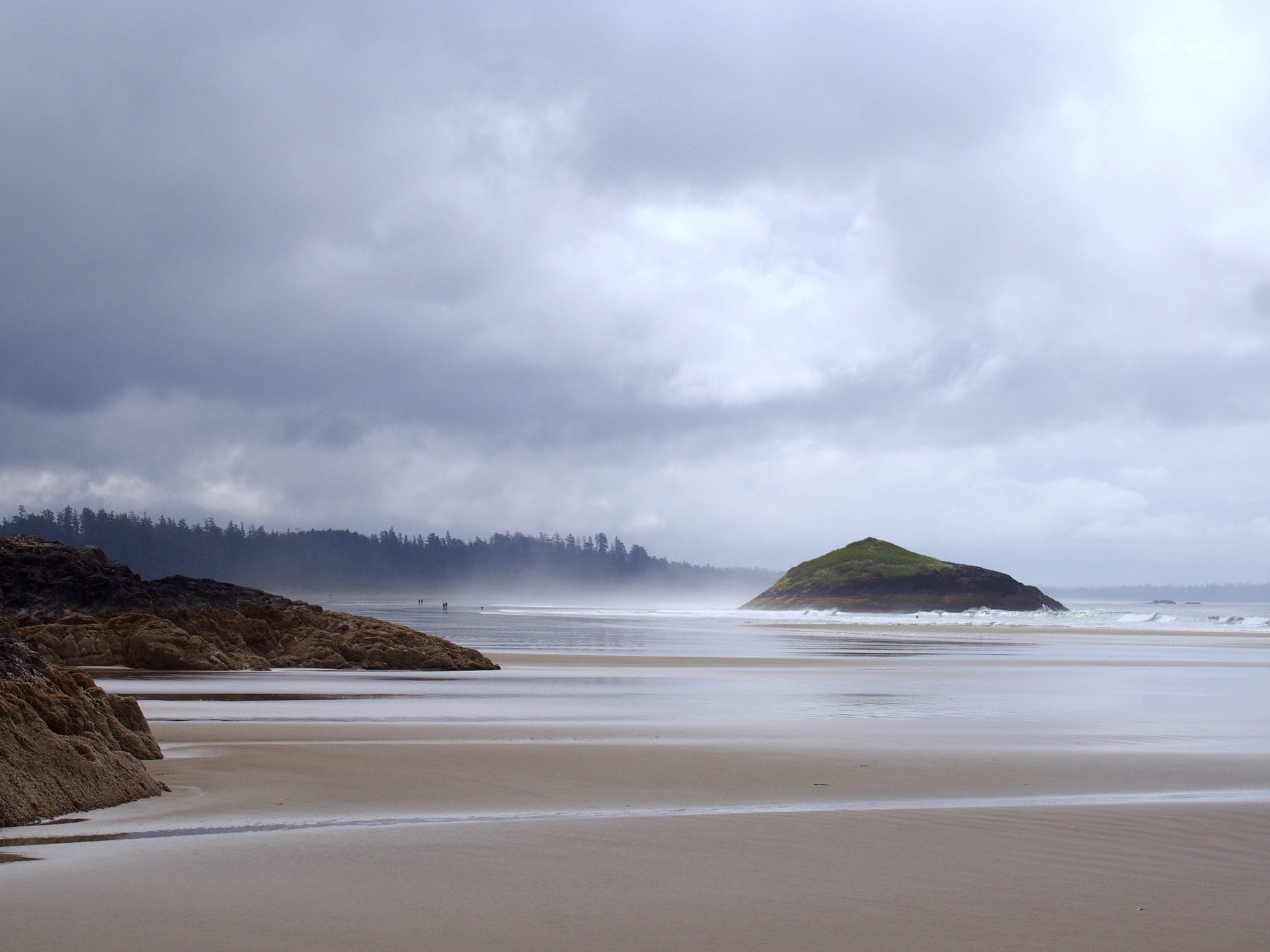 Mackenzie Beach
If you're looking to camp in Tofino, Mackenzie Beach is the place to be. Choose from oceanfront or forest campsites and the campground is equipped with hook-up sites for RVs and campervans. The vibe is calm and serene and the tidal rocks offer shelter to the beach, which makes it ideal for paddle boarding and families.
Long Beach
Situated within the Pacific Rim Park, Long Beach is exactly as the name suggests...long! Stretching 16km between Ucluelet and Tofino, Long Beach is a must-visit as the landscape is simply breathtaking. Powerful tides can easily flood the beach, so check out tidal guides before you venture out onto the rocks. Popular beaches along Long Beach include Incinerator Rock (pictured below), Combers and Schooner Cove, and Florencia Bay.
Recommended Eats
Tofino has a great selection of places to eat. Here are some of my favourites:
Rhino Cafe - Coffee/Breakfast
Located in the heart of the town opposite Pacific Surf Co., Rhino Cafe is a cute place to grab coffee, brekkie (or lunch), and a signature doughnut before your day of activities.
Tacofino Cantina - Lunch
You can't visit Tofino and not try Tacofino! This is the original Tacofino location and the food is ah-mazing. The truck is located at Outside Break (1184 Pacific Rim Highway), where you'll find a collection of businesses including chocolate shops, surf shops, and of course, Tacofino Cantina. There are a few benches outside so you can sit down while you indulge in some curbside Mexican food. The Baja-style Fish Tacos are to-die, and the Chicken Gringa are delicious too. They serve a different menu to the restaurant in Vancouver and there's a huge selection to choose from.
Big Daddy's Fish Fry - Lunch
When you visit a seaside town, fish & chips is an absolute must! We didn't try Big Daddy's Fish Fry (it's on our list for next time), but I've heard great things and the location is really cute and nicely decorated. This is the place to go for casual local seafood, great burgers, soft serve ice cream, and milkshakes, and you can sit on their outdoor patio or take it to go and eat on the beach.
Schooner Restaurant - Cocktails & Dinner
Schooner Seafood and Steakhouse restaurant is a culinary hotspot. The refined menu is heavily based around seafood and steak, and Schooner is known for its unique cocktails and fine food. We didn't get to eat here, but it's ranked as one of Tofino's best restaurants.
Jamie's Restaurant & Lounge - Dinner
Jamie's Rainforest & Lounge is a great dinner spot, whether you're staying at Jamie's Inn or elsewhere. It's ranked within the top eateries in Tofino, and quite rightly so. It offers a casual, friendly atmosphere and is open every day for breakfast, lunch, and dinner. They also have some great specials (such as Wings Wednesday), the grub is hearty and fairly priced, and the atmosphere is fun and chilled.
Shelter - Dinner
Shelter is one of Tofino's nicer restaurants and is located on the main road into the town. They serve a range foods, including seafood from local waters, burgers, and share plates. We had the lemon dill marinated Crispy Calamari which was absolutely delicious. The sheltered patio with fire pits creates a really nice setting, and the staff are super friendly. Take a look at their menu here.
Wolf In The Fog - Dinner
If a restaurant has a cool name, i'm automatically a fan! Wolf In The Fog is another eatery that was recommended to me, and although we didn't get chance to eat here, the menu looks great. If locally-sourced, quality food, good wine and a coastal views are your thing, i'm sure you'll like this place.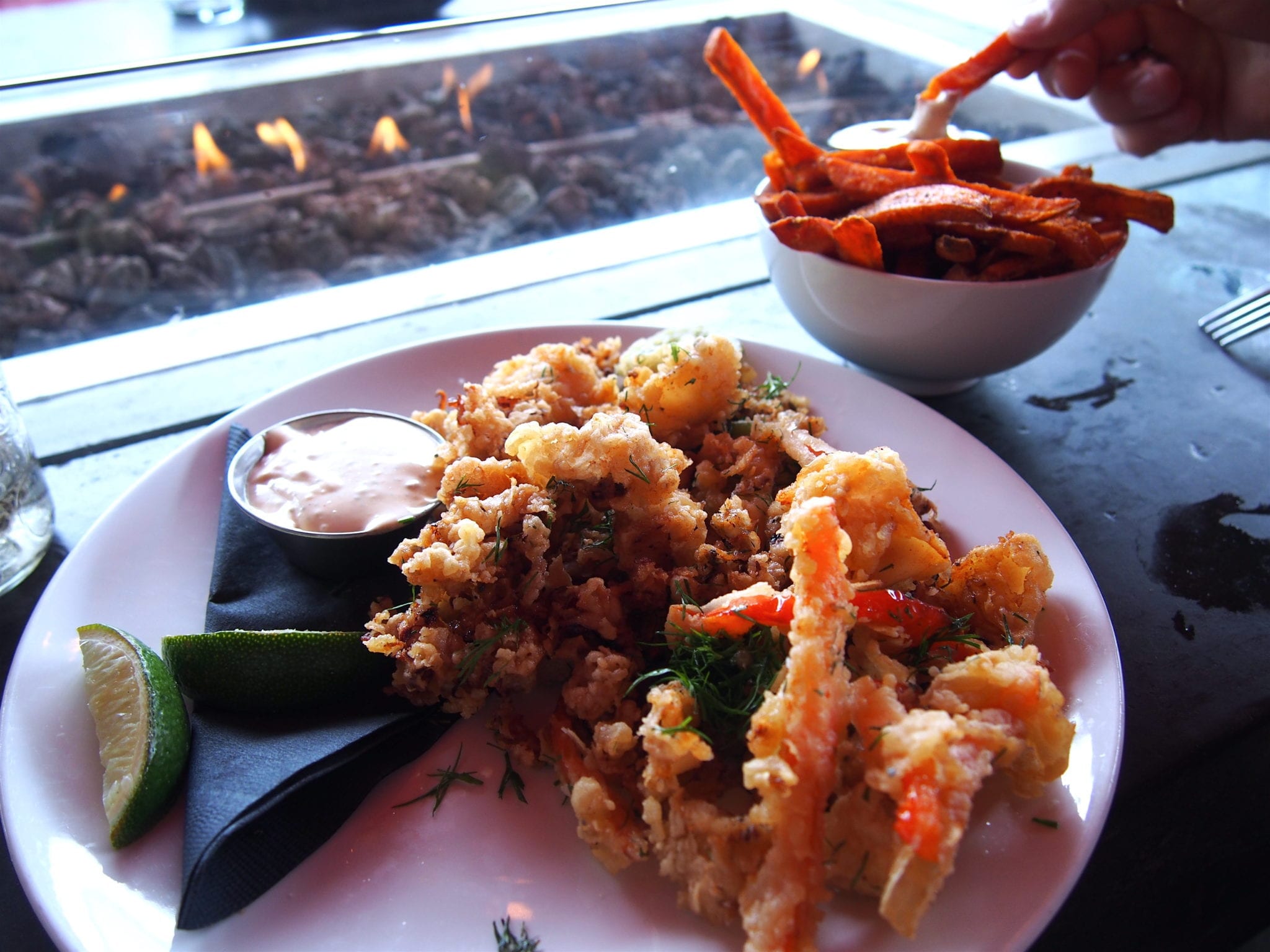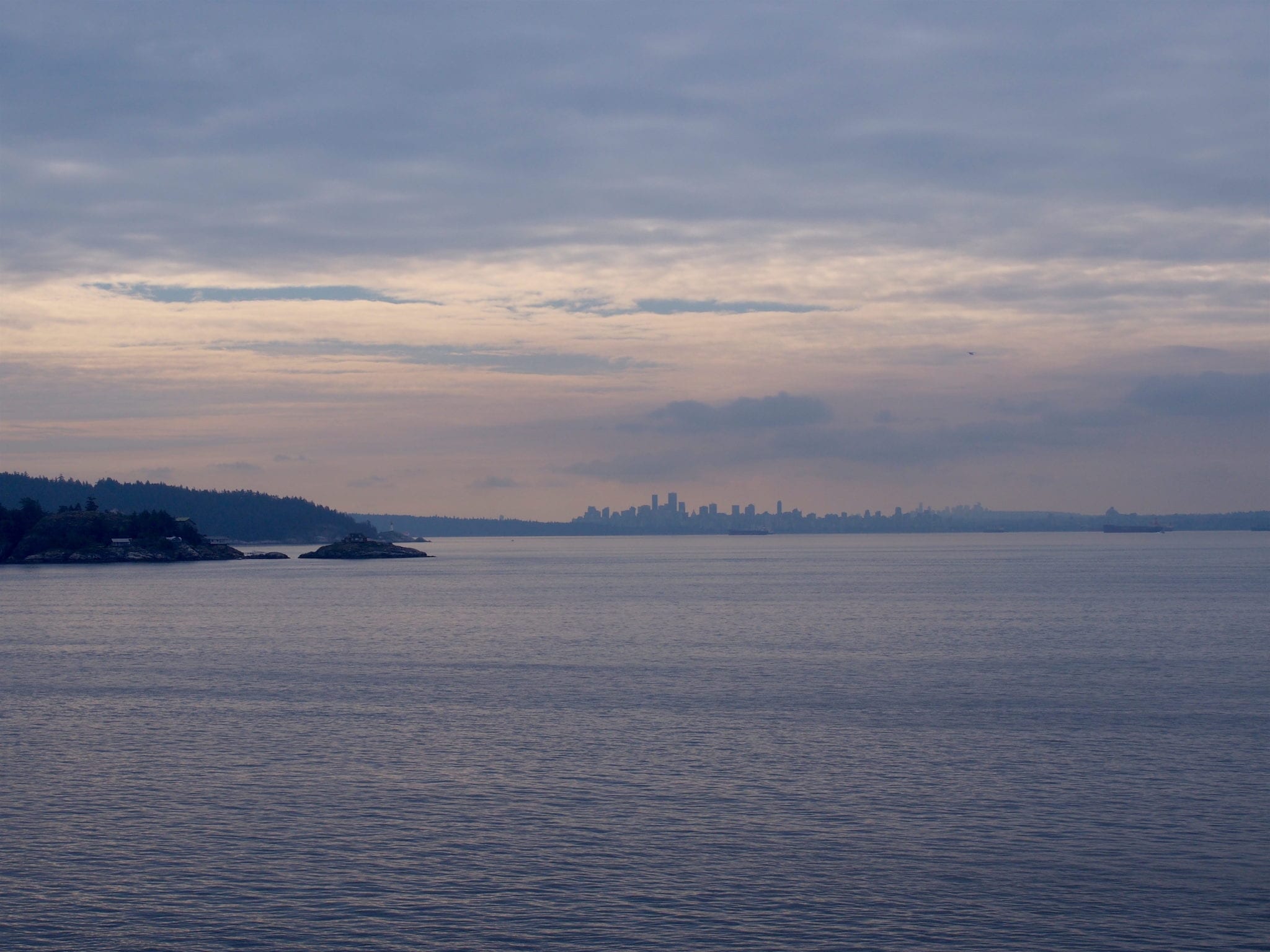 How To Get There
Ferry from Vancouver to Nanaimo
BC Ferries offers a number of routes from Vancouver to Vancouver Island. The quickest route from Vancouver is to get the ferry to Nanaimo, from either Tsawwassen or Horseshoe Bay. The ferry takes 2 hours from Tsawwassen, and 1h 40 from Horseshoe Bay. The ferry journey is super easy and comfortable and you just need to get there 30-60 minutes before. The views are gorgeous from the ferry so you'll be able to get some great photos too. We got the 8:30am ferry from Horseshoe Bay, which meant we were in Tofino by 1:30pm, so we had the whole day to explore.
By Car
The journey from Vancouver to Tofino is incredibly scenic, and I definitely recommend going by car so you can discover more of the Island. We don't own a car, so we used Modo's carshare service and booked a Nissan Rogue SUV for the 3-day trip. I absolutely loved the car, possibly even more than the orange Jeep Renegade. It was such a beauty to drive and I definitely appreciated how roomy it was during my frequent back-seat outfit changes (because the weather couldn't make its mind up) and the long drive.
We stopped using regular car hire companies last year as we simply couldn't justify the cost. In high-season time, the cost of a basic compact rental car is around $150 a day, excluding gas, as prices hike up in summer and I have to pay a bit more because i'm under 25. The Modo SUV we booked costs just $75 a day including tax, insurance, and gas, so it was really a no-brainer. You can pick up a Modo at any time too which is really useful when you have an early start (we had to be at the terminal by 7:45am). Most regular car hire companies don't open until 8am, which means you don't leave until around 9am, so you start your day much later.
I'm a huge advocate for Modo's carshare service, A) because of the cost, and B) because they have such a variety of cars. There is 200km included in the flat rate fee, and any extra mileage is charged separately, but it still works out way cheaper than normal car hire. The basic compact cars from rental companies tend to be not-so-stylish either, so it was lovely to have a big SUV for our trip!
You can also grab a set of wheels at the Nanaimo ferry terminal or in downtown, as Modo has 2 carshare cars here. This is perfect if you live close to the Tsawwassen or Horseshoe Bay terminal (as you save on the vehicle fee), or if you go via floatplane.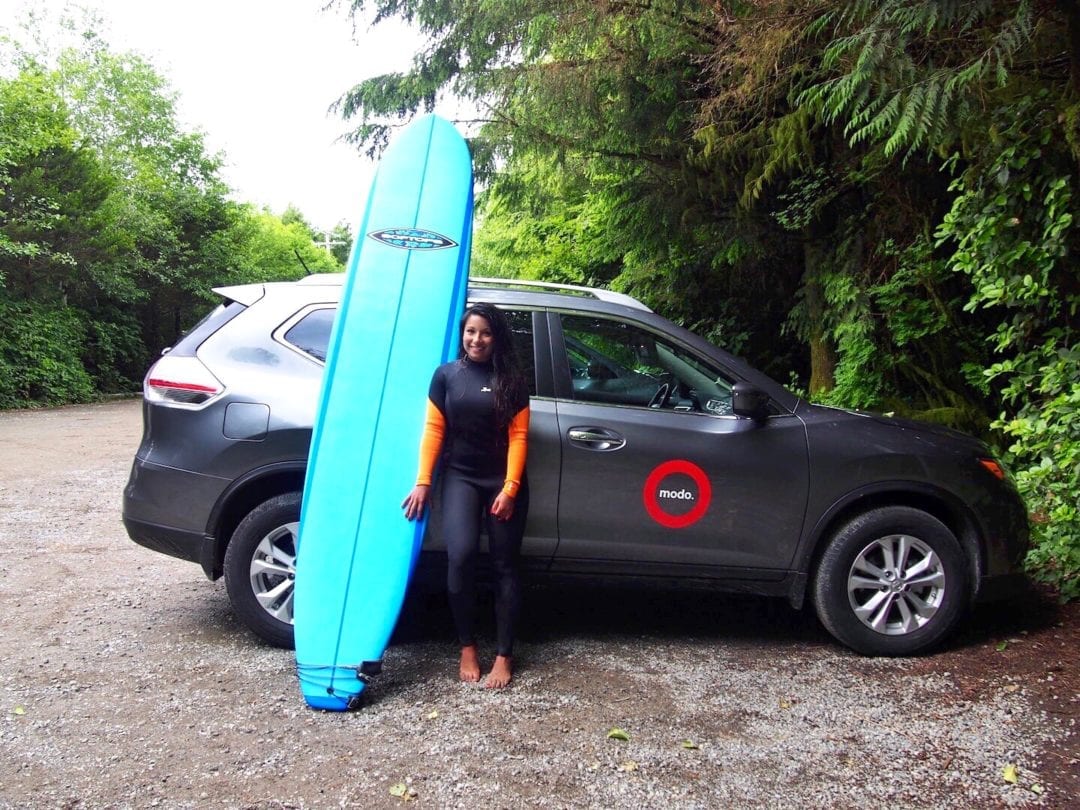 Directions
Door to door from Vancouver to Nanaimo the drive takes around 6 hours. From the Nanaimo ferry terminal, it takes around 2h 45 and the journey across Vancouver Island is so picturesque.
From Nanaimo, travel North on Highway 19 for 43km. Take exit 60 onto Highway 4 (aka. Pacific Rim Highway), and travel West for 156km. When you get to the Tofino/Ucluelet junction take a right, and continue along the Pacific Rim Highway for 28km until you reach Tofino.
It's a fairly long road trip but the journey is broken up with the ferry and viewpoints so it's not too bad. There are a number of cool stops along the way, including Englishman Falls, the Cathedral Trail, and Qualicum Falls (below), and you'll drive past Sprout and Kennedy Lakes, and the pretty Sutton Pass. I highly recommend stopping off at the Incinerator Rock parking lot at Long Beach, for your first glimpse of Tofino's amazing scenery. You'll fall in love immediately!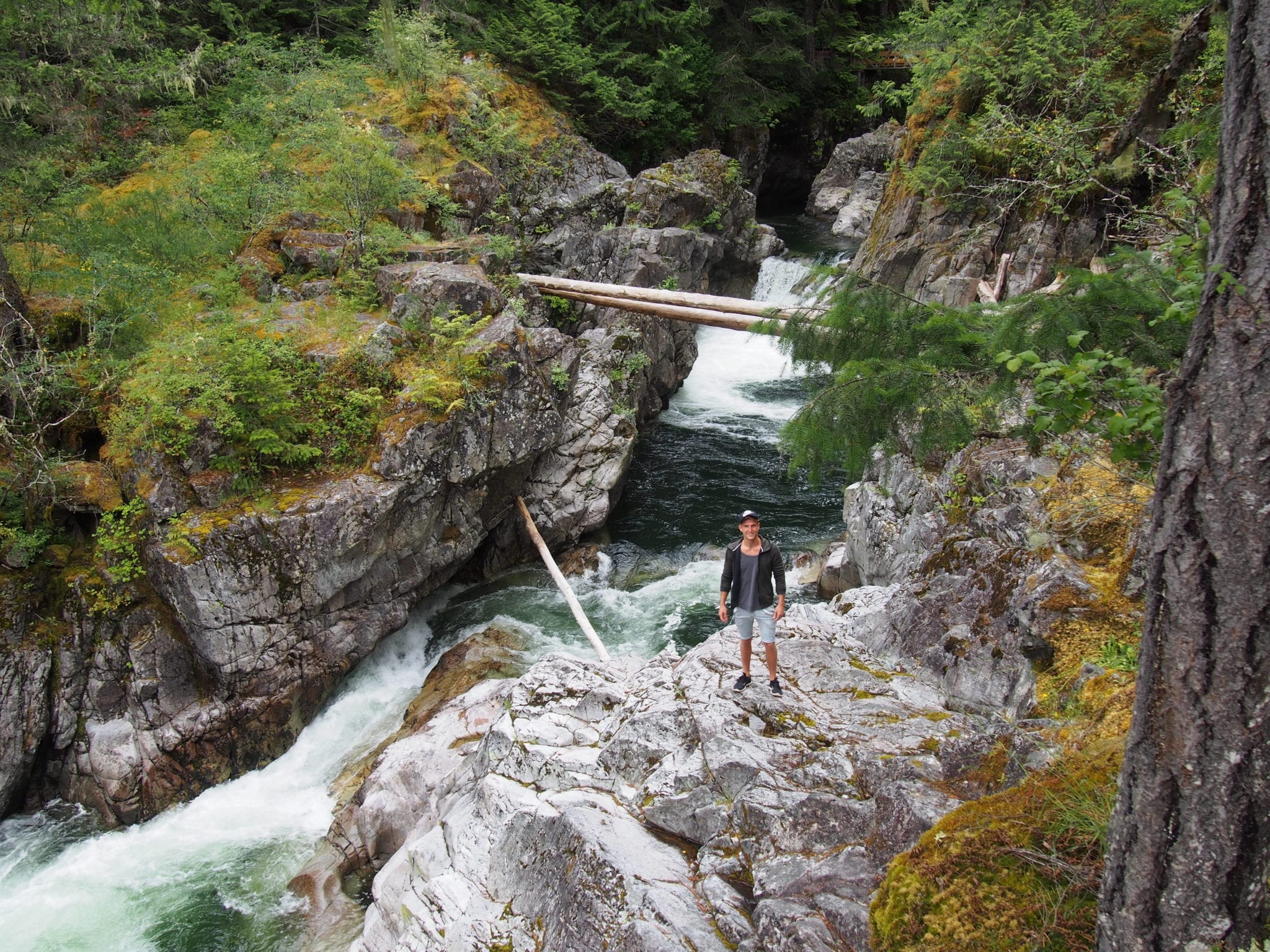 Overall, our trip to Tofino was brilliant. Despite the rain, we absolutely loved it and I would go back in a heartbeat, especially because i've yet to see a famous Tofino sunset! The weather could have been a little better, but because it's on the coast it means that conditions can vary and a bit of rain in the rainforest is always to be expected! I also want to thank my great travel partners (Tourism Tofino, Modo, BC Ferries, Jamie's Rainforest Inn, Jamie's Whaling Station, and Pacific Surf Co) for making it a trip to remember. We had so much fun.
If you guys have any questions about Tofino or are wondering what to do, drop me a comment below and i'll be happy to answer any questions! And don't forget to check out my travel vlog from the trip!