Vancouver is without a doubt one of the most beautiful cities in the world, and there are few destinations that combine city, mountains, ocean and the great outdoors all in one place.
We've now lived here for almost 4 years, and in that time we've been fortunate enough to experience some of the best of Vancouver. There truly is something for everyone - whether you're a city person, a nature lover, a hiker, a diver, a skier, a beach bum, a yogi, a foodie, an adventurer, or you simply love visiting beautiful places, you'll never be short of ideas of things to do.
The great thing about Vancouver is that it's so seasonal, and since we have one of the mildest climates in Canada there are so many activities you can do year-round. What's also nice is that the weather and conditions are much different in the mountains too, so you have the option to escape the snow or embrace it in the winter and spring months, and there are so many great places to escape to in the summer.
I love Vancouver in both summer and winter, for very different reasons. Summers are usually hot, so that means beautiful beach days, great hiking, patios, night markets, kayaking, paddle boarding, and so many fun outdoor activities. There are also tons of events and celebrations that go on around the city such as the Festival of Lights and the Night Markets, so it's a really fun time. It tends to be hot from late May to September and summers are generally quite dry and warm.
Winters are fortunately not too cold either. Although it can be a little rainy in the city, that usually means snow in the mountains so you can easily escape to the North Shore or Whistler and go skiing/boarding when the weather gets too gloomy. There's nothing I love more in winter than bundling up on a clear, crisp blue sky day, and heading out for a walk along the seawall, a day of skiing in the mountains or a hike somewhere in the backcountry.
And then there's Autumn time, which I love. You can still hike and get outdoors as the weather's normally pleasant, but there's a really nice breeze in the air and around October time the city is covered in burnt orange and fiery red leaves which is absolutely beautiful. Spring is usually fresh and pretty warm, and it's my favourite time to ski or check out the winter trails as you're able to enjoy the snow with a few more hours of daylight and it's not as cold.
Thus, whatever time of year you visit, you'll always find something to do depending on the climate and the kind of activities you like doing. As you've probably gathered, Vancouver really has stolen my heart and I love sharing more about the city we now consider to be our home, especially as there are so many cool things to do here. So, i've put together this guide on how to spend 7 days in Vancouver covering the best city adventures, beaches, hiking spots, places to eat, as well as local getaways, to hopefully give you some insight and ideas and allow you to make the most of the city, mountains and outdoors in this beautiful place! Check out my Vancouver travel section too for more detailed guides.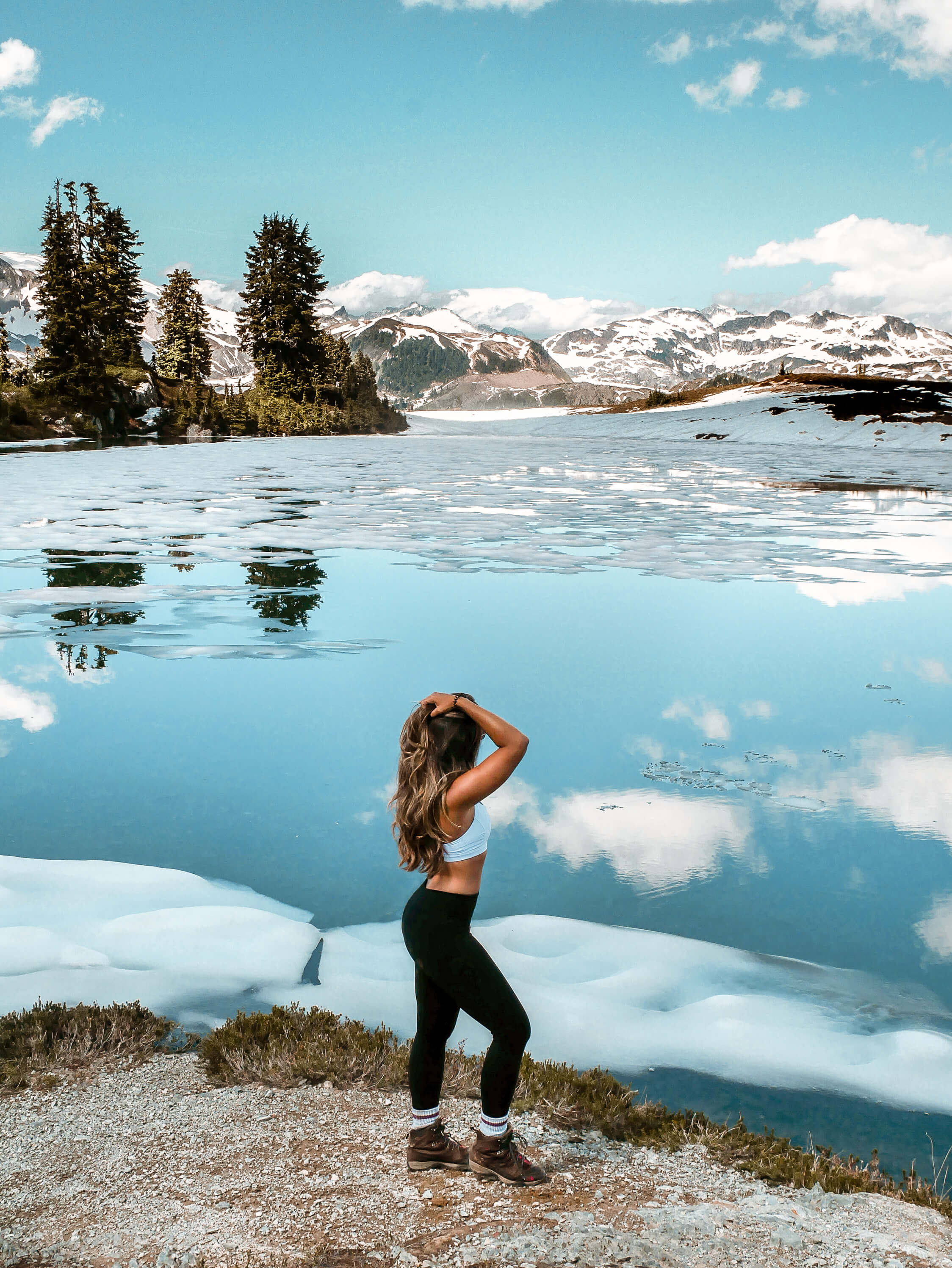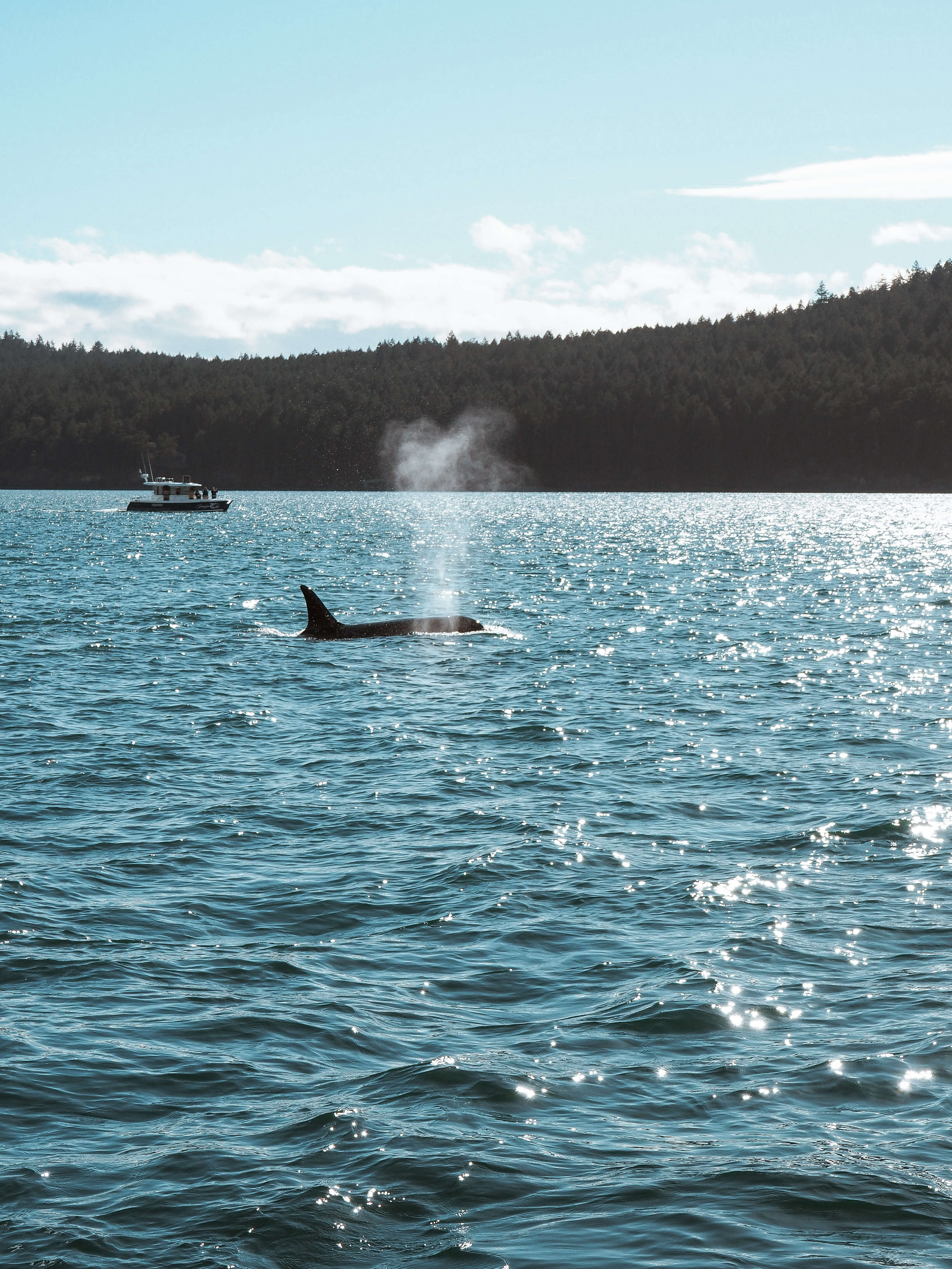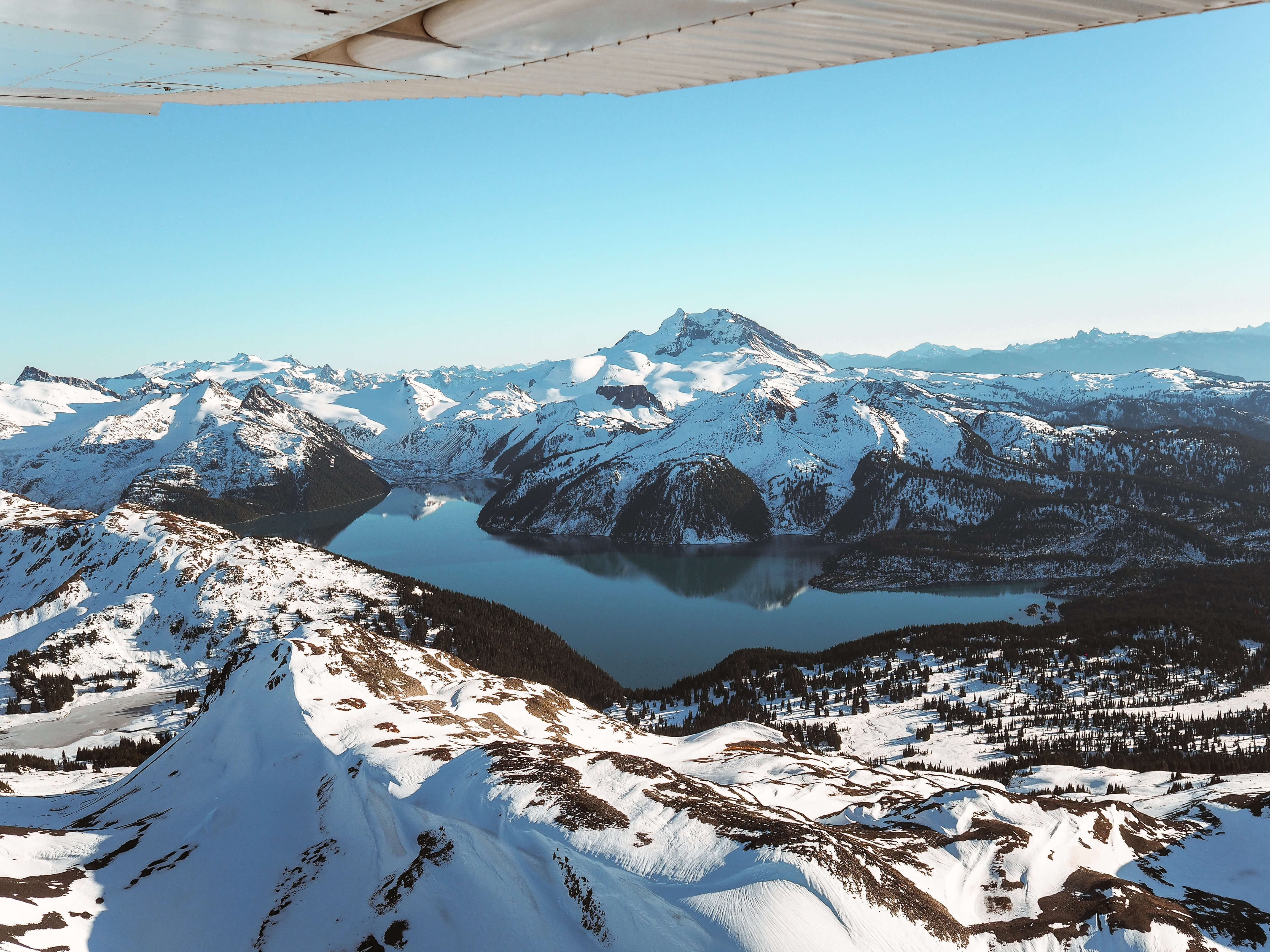 Adventure In + Around The City
You don't have to travel far from Vancouver to find fun adventures. In fact, so many of the best activities can be done in and around the city, so whether you're looking to spend 7 days in Vancouver or 3, and you have a big or small budget to play with, you'll always find something to do. Here are some of the best year-round activities to enjoy:
Stanley Park
Run, walk, or cycle around Stanley Park and take in the gorgeous forest and mountain views. Watch out for Raccoons too! You can do the full route around the seawall, or cut through the forest and check out the pretty lakes.
Shopping
Downtown Vancouver's key shopping areas are Robson Street, Pacific Centre and Granville Street, Gastown, and you'll find some cute boutiques in Yaletown. Park Royal in North Vancouver is great too.
Stroll the seawall
The seawall is one of my favourite things about Vancouver. The seawall runs around Yaletown, English Bay, Stanley Park, Coal Harbour and False Creek. You can also cycle all the way around which is a lot of fun.
Vancouver Aquarium
I love the Aquarium and it's a really nice afternoon activity. It's located in Stanley Park and their exhibits are great (Vortex is really good), and they have a range of wildlife from sea otters, to sea lions, to sloths, penguins, birds, and so much more.
Take a scenic flight
It's always amazing to see BC from a different perspective. One of my favourite activities on a blue-sky day is to catch a scenic flight with Sea To Sky Air and explore Squamish and the Whistler mountains. The views are phenomenal and it's such a fun experience. You can fly year-round.
Rent Bikes
Vancouver is incredibly bike friendly and there are loads of bike rental shops dotted around the city. Cycle around the city and the seawall, or check out spots like Olympic Village and Kitsilano. You can also rent roller blades!
Go Whale Watching
Escape the city and go on a whale watching tour to find some Orcas, Humpback Whales, Porpoises, Sea Lions and other amazing marine life. You can take a tour from either Downtown Vancouver, Richmond, or Victoria on Vancouver Island. If you go from Victoria, I recommend Eagle Wing Tours.
Sea To Sky Gondola
Take a trip up to Squamish and hop on the Sea To Sky Gondola for some of the most beautiful views of the Coastal Mountains and Howe Sound.
Scuba Dive
Many people don't know this, but BC actually has some of the best cold water diving in the world. Get out and dive with The Vancouver Diving Locker based in Kitsilano and explore spots like Whytecliffe Park and Porteau Cove, or check out their trips to Vancouver Island and around the coast. Conditions are brilliant year-round and it's drysuit diving.
Grouse Mountain
Even in the heart of the city, you're only ever 20 minutes from the mountains. Take the gondola up to Grouse Mountain (year round) and check out the beautiful views of the city. There are plenty of hiking trails from there, and in the winter it gets transformed into the North Pole with ice skating, Santa and of course skiing, snowshoeing and snowboarding. Check out the 2 resident Grizzlies as well!
Granville Island
Browse the market, grab some food, check out the galleries or head to a comedy show. Bridges has one of my favourite patios on Granville Island and the views are beautiful.
Tour the breweries
If you're into breweries there are so many great micro-breweries around the city. Check out this website for more info on brewery tours.
Visit Scandinave Spa
A trip to Scandinave Spa is always good fun especially after a day of hiking or skiing in Whistler. I love visiting in summer, but the spa in winter is so magical especially when it's snowy and at night time. A day at the baths costs between $70-80 depending on time of year and treatments are additional.
Capilano Bridge
Vancouver has 2 famous suspension bridges - Capilano and Lynn Canyon. Capilano Bridge is lovely as you have the bridge, the treetop walk as well as the cliff walk, and in winter the whole forest is lined with fairy lights and it's magical. Entrance is $40/pp.
Lynn Canyon
Lynn Canyon is a more affordable alternative as the entrance is free. The bridge is very impressive and there are numerous waterfalls to admire as you wander the forest. You can also swim and cliff jump here in summer (although do so with caution)!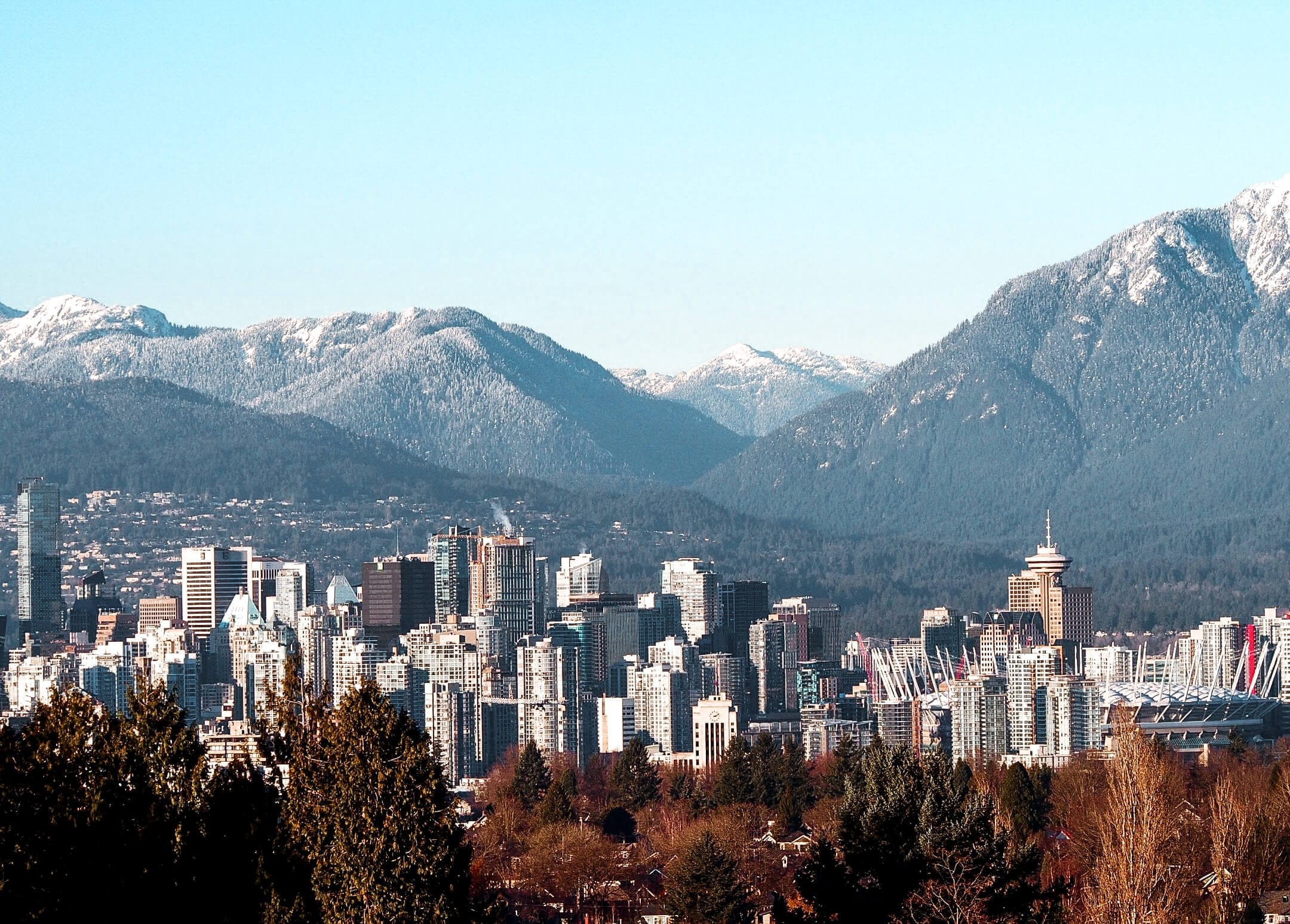 SUMMER HIGHLIGHTS
Rent A Boat
One of my favourite summer activities is renting a speedboat from Granville Island and heading up to Howe Sound. They give you a 1-day license and it's such a fun day out. It costs upwards of around $50 an hour, plus gas and insurance. Check out Granville Island Boat Rentals.
Paddle Board / Kayak
I love paddle boarding and kayaking and there are some really beautiful places to explore. My favourite spot is either Jericho Beach, Kits Beach or Deep Cove in North Vancouver. You can also do it from Granville Island, but keep in mind that the water isn't always that pleasant if you're planning to jump in and swim.
Beach Day
Vancouver has so many beautiful beaches. Check out English Bay and 2nd + 3rd Beach in the West End, and Kitsilano Beach, Jericho Beach and Wreck Beach in the Kitsilano/UBC area. More on beaches below.
Hike
Summer in Vancouver is beautiful and there are many amazing hikes to choose from! Get out of the city and explore one of the many trails. More on hiking below. Check out Vancouver Trails for inspiration.
Sunset Picnic
I love picnicking in summer, especially at sunset. Grab some sushi to-go or put a cute basket together and head to one of the city's best sunset-watching spots. It may be a cheap date but the sky in summer is always beautiful so it's magical. My favourite places are Sunset Beach, Kits Beach, Wreck Beach, Whiteclyff Park and Lighthouse Park.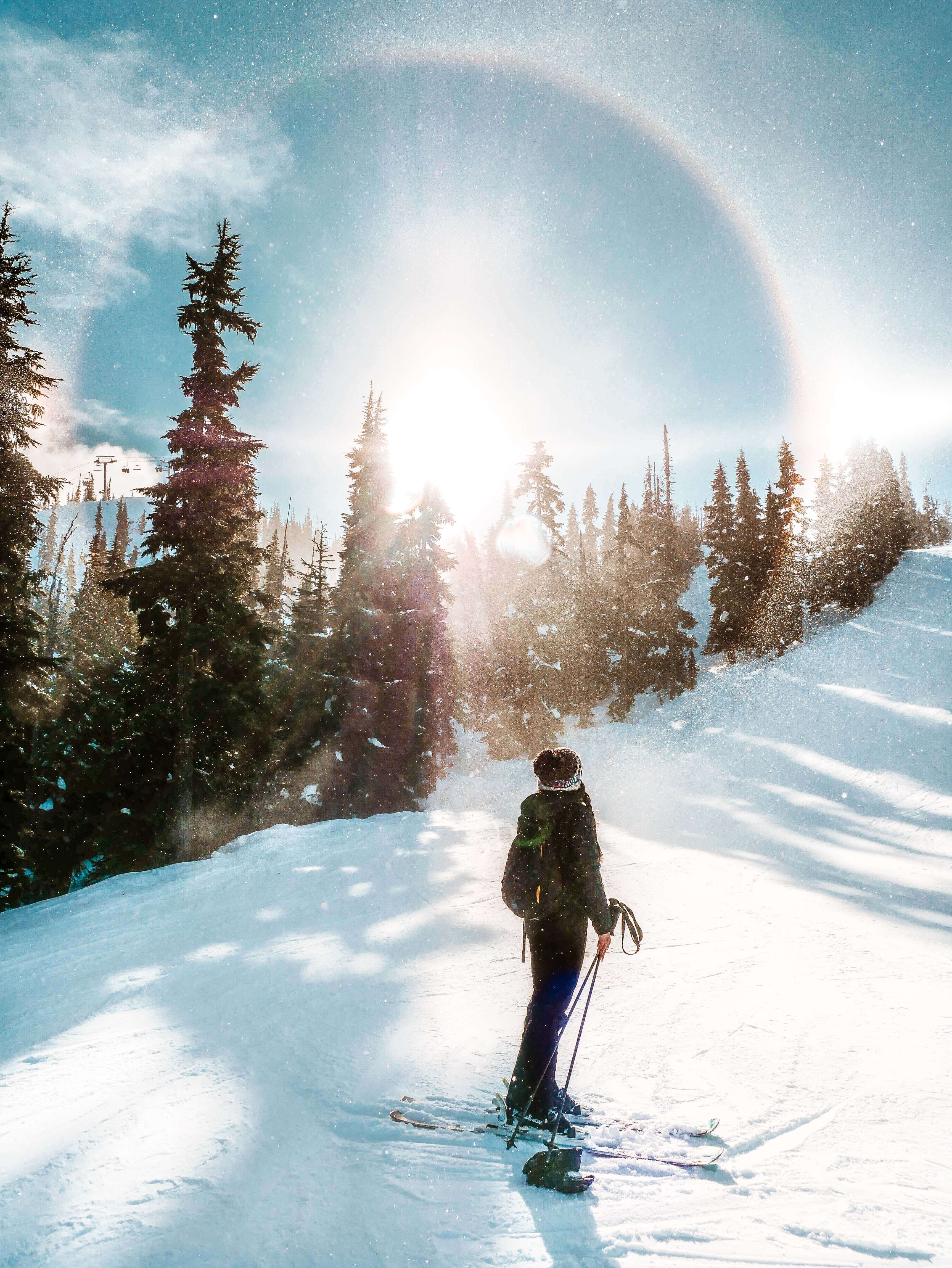 WINTER HIGHLIGHTS
Skiing
Vancouver is so conveniently placed at the foot of 3 amazing mountains. Winters can be a little rainy in Vancouver, but that just means snow at higher elevation which is always exciting. Head to Grouse, Seymour or Cypress Mountain for a day of skiing or snowboarding just 20 minutes from Downtown on the North Shore.
If you want to go further afar, Whistler Blackcomb is located just 1h45 up the Sea To Sky Highway and it's the most beautiful drive. Ski season is usually late November to early May.
Snowshoeing + Hiking
Mountain exploration doesn't have to stop in winter. There are so many beautiful snowshoeing and winter hiking trails to discover, close to the city and further afar. Some of my favourite winter hiking spots are Cerise Creek (Pemberton), Dog Mountain (My Seymour), Bowen Lookout (Cypress Mountain) and Joffre Lakes (Pemberton).
Check out this list for the best snowshoe trails. Always remember to wear the right gear, prepare for all conditions, and check avalanche conditions. More on hikes further down the post.
Snowmobiling
Snowmobiling is so much fun in winter and it's one of my favourite things to do around Whistler when we want a break from skiing. TAG Whistler and Canadian Wilderness both offer really great tours.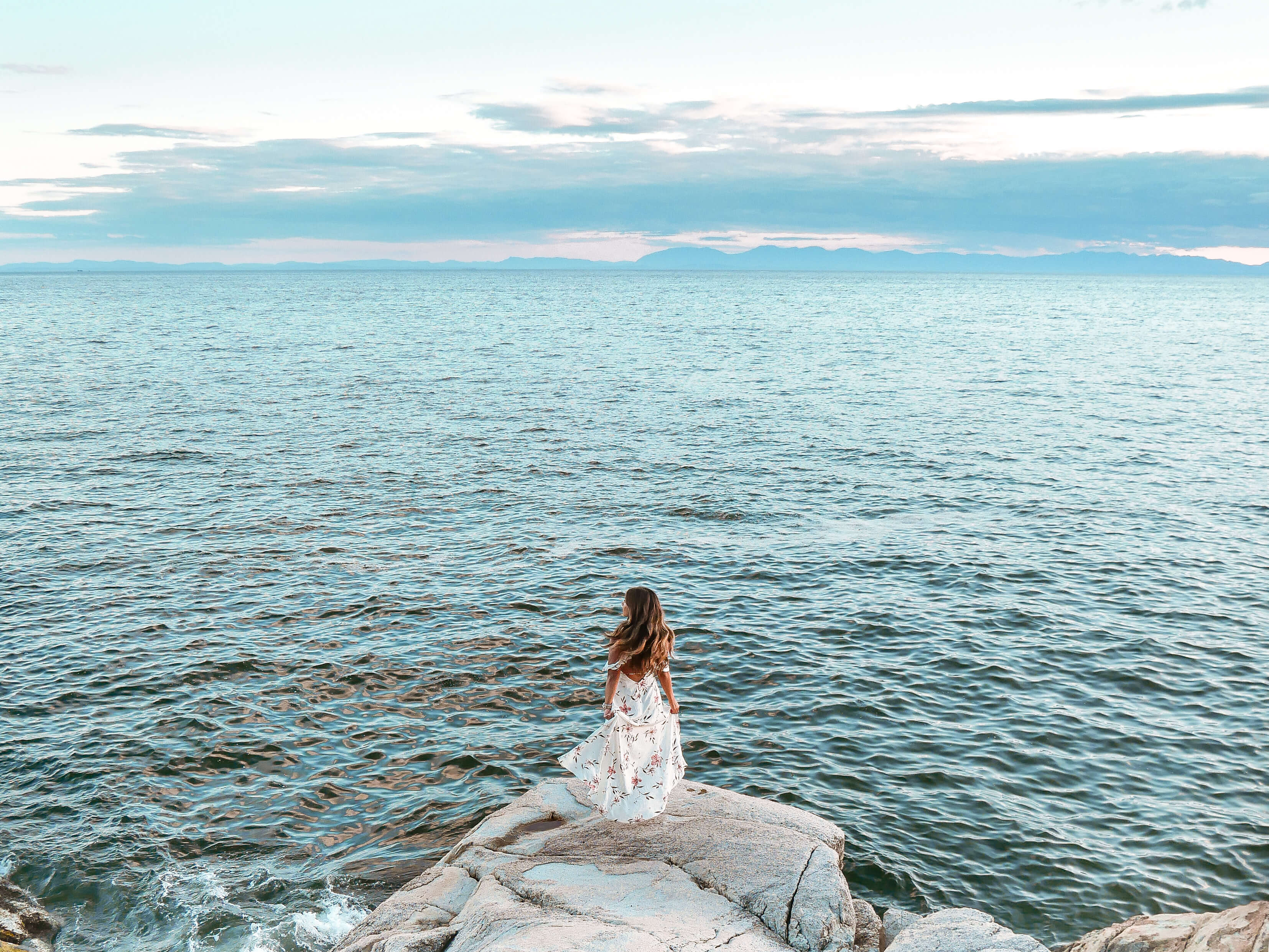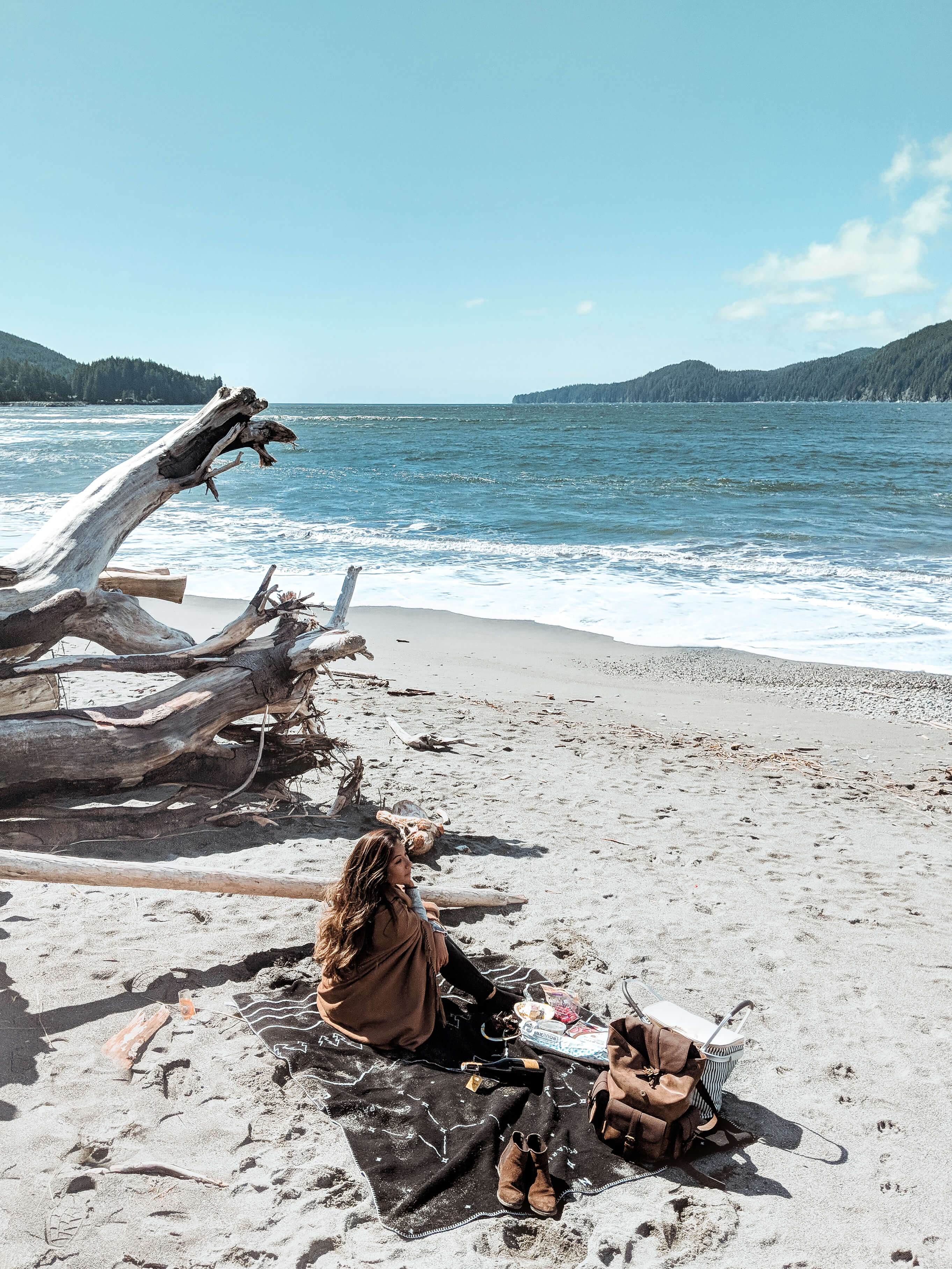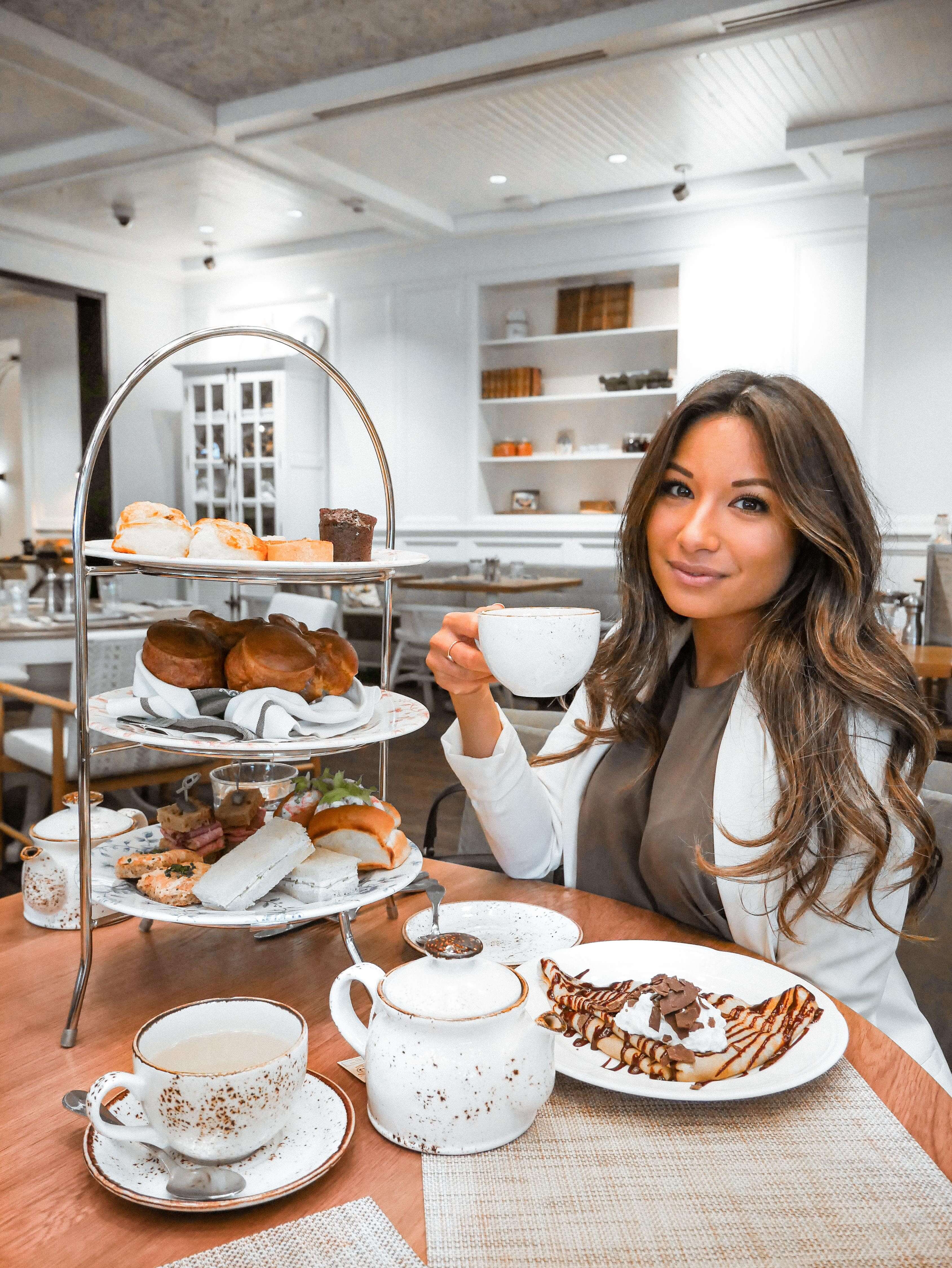 Eat + Drink
Vancity has an amazing food scene and I can't say i've ever had a bad meal while eating out. The quality of food is amazing, even at the chain restaurants and dining out is relatively affordable. While the nightlife isn't booming, there are plenty of really cool places to grab cocktails and drinks. Here are a few coffee, brunch, lunch and dinner spots to check out:
Coffee
Scuié, Yaletown - Great coffee, pizza and my favourite patio in Yaletown if you want to sit in the sun.
CooCoo Coffee, Yaletown - Super friendly owners, cute patio and great coffee + snacks.
JJ Bean - I always love JJ Bean's coffee and treats. The Yaletown location is my favourite as the patio is huge.
Small Victory, Yaletown - Cute and quaint, with very good coffee and the best selection of cakes and pastries.
Breka Bakery - Great selection of pastries and they're open 24/7.
Revolver, Gastown - They have an amazing coffee menu and it's a great little work spot too.
Faubourg, Downtown - Love their selection of pastries. The Lavender Latte is amazing.
La Durée, Robson Street - The go-to place if you fancy getting transported to Paris for the afternoon.
Giovanne, Downtown - Located at the Fairmont Pacific Rim, this is a great spot for a quick coffee and a snack. Their food menu is great.
Dalina, Main Street - It's a coffee shop, restaurant, and grocery store all in one with good coffee and a beautiful aesthetic.
Prado, Gastown - This is one of my favourite Gastown spots. They use Parallel 49 coffee, their food is delicious and it's a great place for people watching.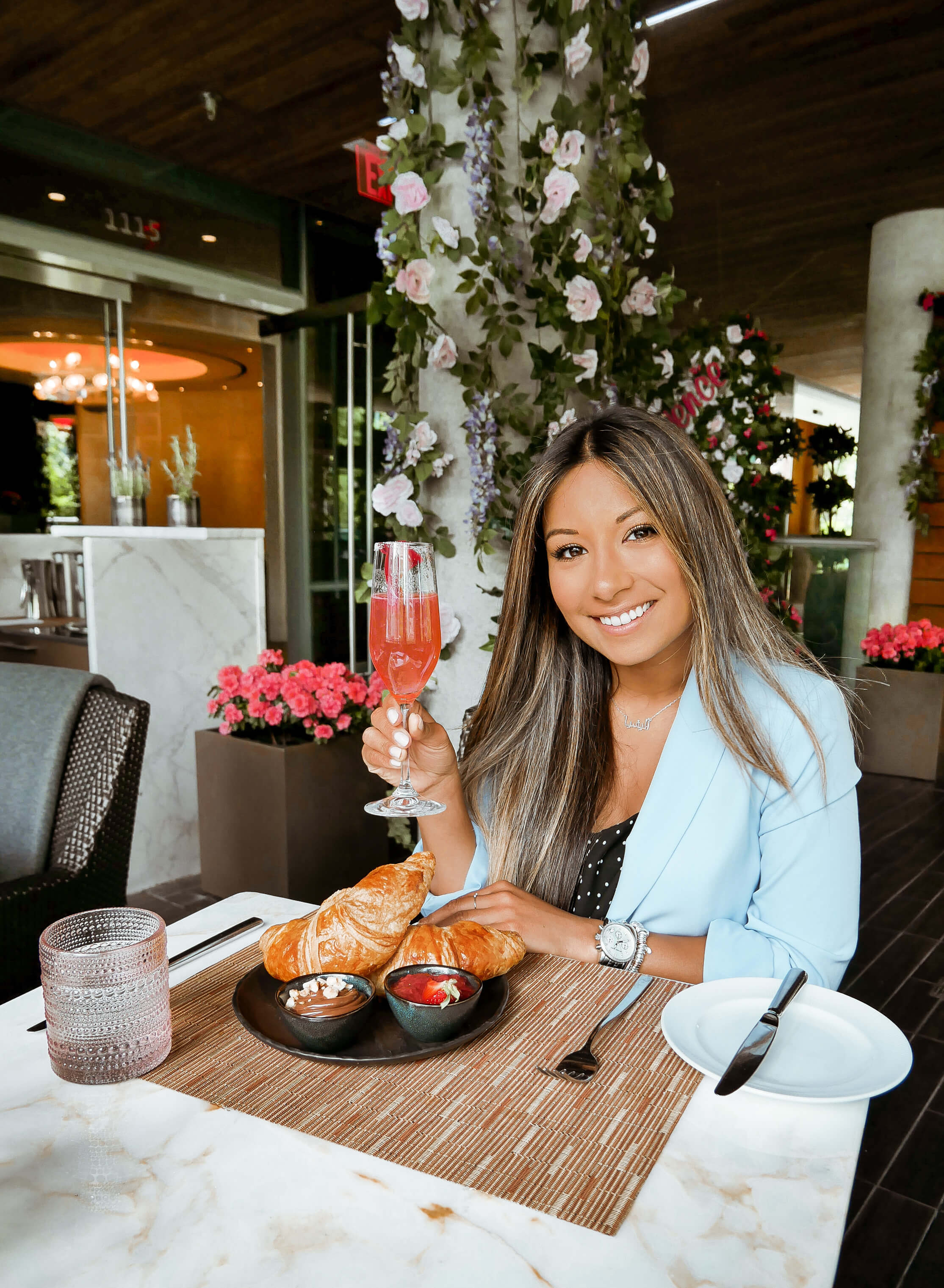 Brunch
MARKET at the Shangri-La, Downtown - One of my favourite brunch spots in the city. The menu is vast (their summer brunch menu is fab too) and the service is incredible. Their croissants are a must-have as well!
Cafe Medina, Downtown - This place offers a refreshing twist on brunch. Their Mediterranean-inspired menu features everything from waffles to hearty skillets, as well as creative drinks like lavender lattes. Expect a long line-up if you visit on the weekend, so be tactical with your timing if you want to avoid waiting.
Chambar, Gastown - I love this spot for brunch, lunch or dinner. You've got to have their waffles if you pay a visit - they're to die.
H2, Westin Bayshore, Coal Harbour - The breakfast menu at H2 is great, and whether you're looking for avocado toast, eggs, a healthy juice or a rotisserie brunch and something a bit more hearty, you'll find something you love. The patio is lovely in summer too.
Lunch
Tractor, Kits + Downtown - If you're looking for something super healthy and clean, Tractor is a great pick. It's a little expensive but really good food.
Cafe Orso, Deep Cove - This is a really cute spot at the top of Deep Cove. Their avo-toast is to die!
Patios
Reflections, Hotel Georgia, Downtown - If you're looking for an upmarket patio with great cocktails, this is the spot. It's a little pricey but a lovely spot for date night or a catch up with your girlfriends.
The Keg, Yaletown - One of the only restaurant patios in Yaletown that gets direct sunshine. Their rooftop patio is a great little spot for drinks and watching sunset.
Tap Shack, False Creek - It's laid-back and chilled but it's one of my favourite spots for grabbing a bite outside. It's located on the seawall underneath Granville Bridge and gets loads of direct sunshine. The views of Granville Island are lovely too.
Dockside, Granville Island - They have a really nice patio overlooking False Creek and the city. Love their menu, the waffles are amazing.
Tap + Barrel, Olympic Village + Canada Place - This is another one of our favourite patio spots. Both locations get direct sunshine, they have a huge selection of beers on tap and their menu is extensive. Also very well priced.
Banter Rooms, Yaletown - Banter Rooms is a recent addition to Yaletown and they have a great food menu, selections of drinks and cocktails, as well as happy hour. Their patio is huge, it isn't really in the sun but the decor is really cool and it's also covered so you can eat outside even when it's rainy.
Local, Kits + Gastown - On a warm evening, Local is one of my favourite spots for food and drinks. They have a location in Kits and Gastown (both equally as cool), and a great menu. Their fish tacos are my fave!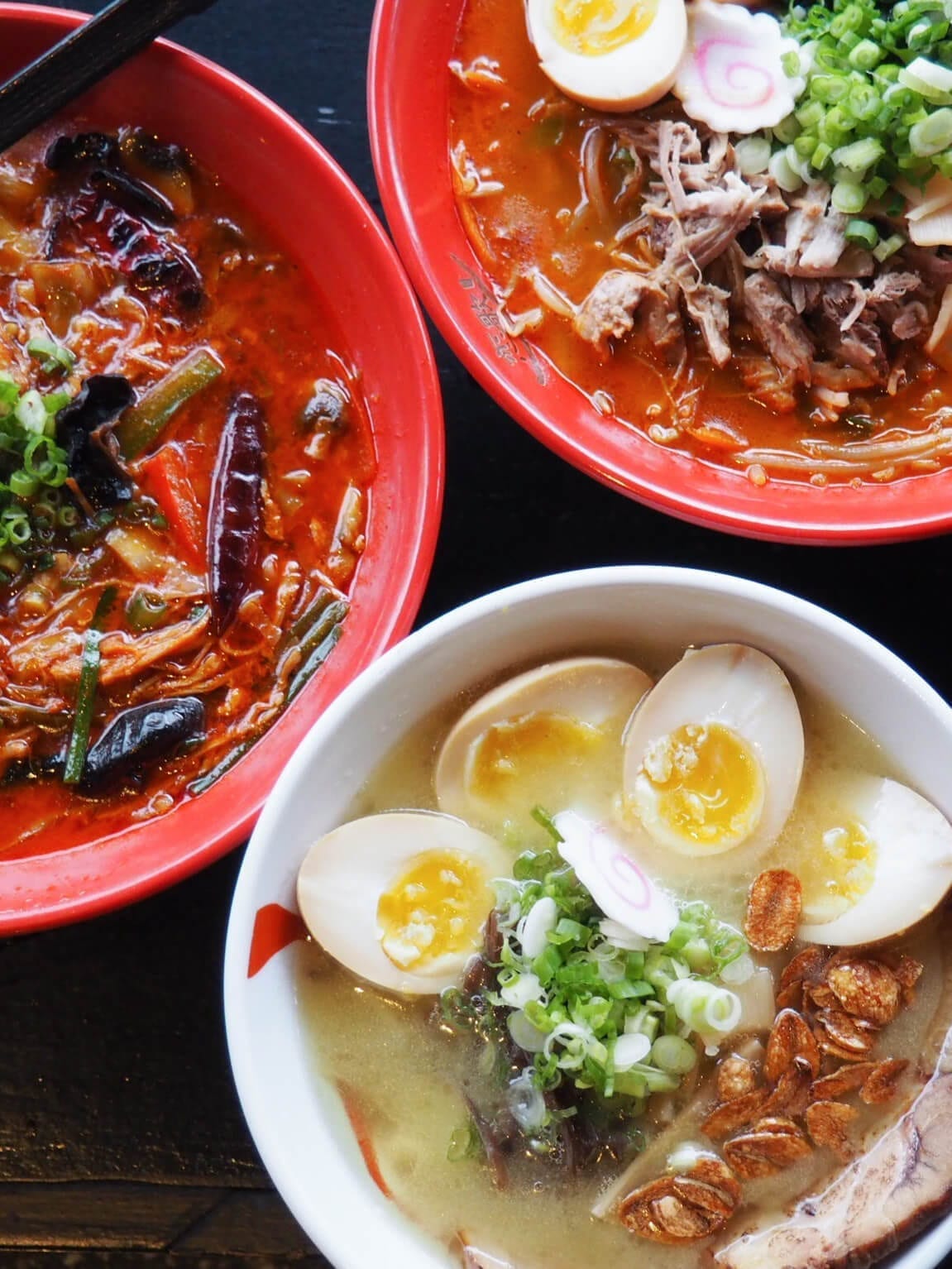 Dinner
Honey Salt, Parq Vancouver - Great menu, very cute and photogenic! Perfect for a girl's dinner and brunch is great too.
Botanist, Fairmont Pacific Rim, Downtown - A lush, green tropical theme with a great seasonal menu and creative cocktails. Enjoy some live music in the bar in the lobby first before you head up to the Botanist for dinner.
Minami, Yaletown - A great spot for upmarket sushi.
Earls - Although a chain, Earls has a great menu and the quality of food is really impressive. Also pretty affordable. I like the Yaletown location.
Parlour, Yaletown - A top spot for cocktails and great pizza. Their Tequila bar in the back is really cool too. This place is usually bustling on a Friday + Saturday night.
Tuc Craft Kitchen, Gastown - Their seasonal menu features so many hearty favourites and their cocktails are great.
Tap + Barrel, Canada Place - For a casual bite, the Tap + Barrel at Canada Place is one of the best. They have over 30 beers on top, including craft beers, a great selection of cocktails and classic West Coast food. I love eating out on the patio on a sunny day and the view of the North Shore is beautiful.
Espana, West End - If you're looking for great Spanish food, Espana in the West End is a great little intimate spot. They have an extensive tapas menu and I love their Paella.
Ramen Koika, West End - Vancouver has many great Ramen places, and Ramen Koika on Davie Street in the West End is one of my go-to places. The service is great and the food is delicious, the Ramen portions are nice and big too.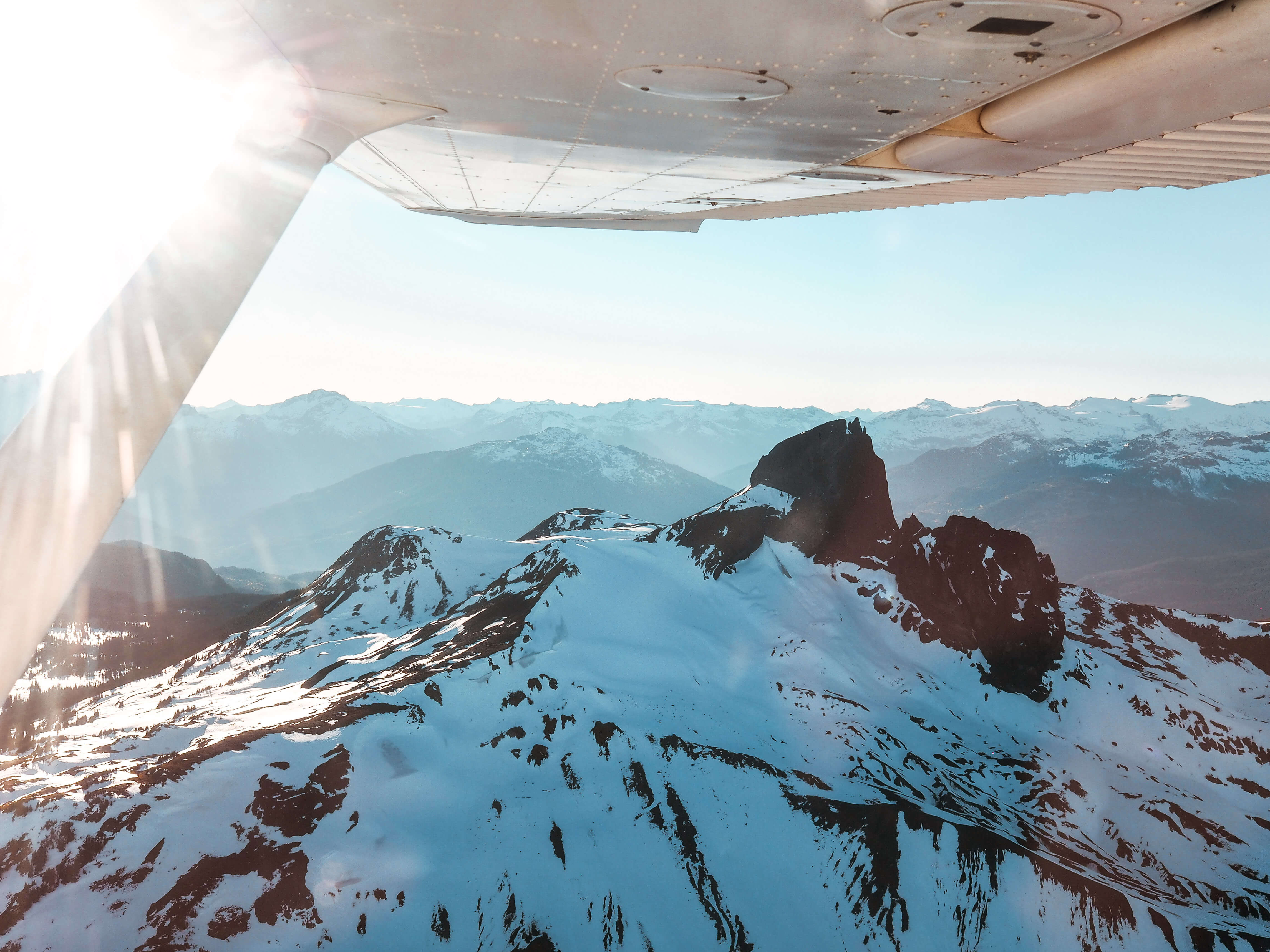 Relax
Visit The Spa
Sometimes, you just need a day of complete relaxation and there's no better spot than the Willow Stream Spa at the Fairmont Pacific Rim. I've been to a few different spas in the city, and the Willow Stream is without a doubt my favourite. They treat you like absolute royalty and the massages and treatments are always amazing. The facilities are beautiful, the changing areas are lovely, and there are 3 cosy lounge areas where you can warm up by the fire, drink tea and relax before and after your treatment.
My favourite thing about the Spa is the outdoor area - there's a huge outdoor deck on the 5th floor dedicated to relaxation, with cabanas, sofas and beds where you can lounge and relax in your robe. There's also a hot tub to soak in, and a nail lounge and fitness centre. I had the 90-min Coastal Mountain Retreat treatment last time and I highly recommend it.
Hang At The Beach
Sunset Beach - Sunset Beach is lovely, with a large sandy beach as well as huge grassy areas perfect for hangouts. There is also a dog-friendly beach here.
English Bay Beach - Undoubtedly Vancouver's busiest beach, located in the West End by the entrance to Stanley Park. The beach is huge, and the sunsets are beautiful from here. You'll find lots of cafes and restaurants close by on Denman Street.
Kitsilano Beach - In the heart of Kits, this is a hotspot in summer. It's great for paddle boarding and generally just enjoying a laid-back beach day.
Jericho Beach - This is my favourite beach in Vancouver. It's about a 20-minute drive from the city, close to UBC, but it's generally a bit quieter than the Downtown beaches and the views of the city are gorgeous.
Wreck Beach - At 7.8km long, located by UBC, this is one of Vancouver's most famous beaches and it's beautiful. Oh, and it's also North America's largest naturist beach (yes, it's a nudey beach)!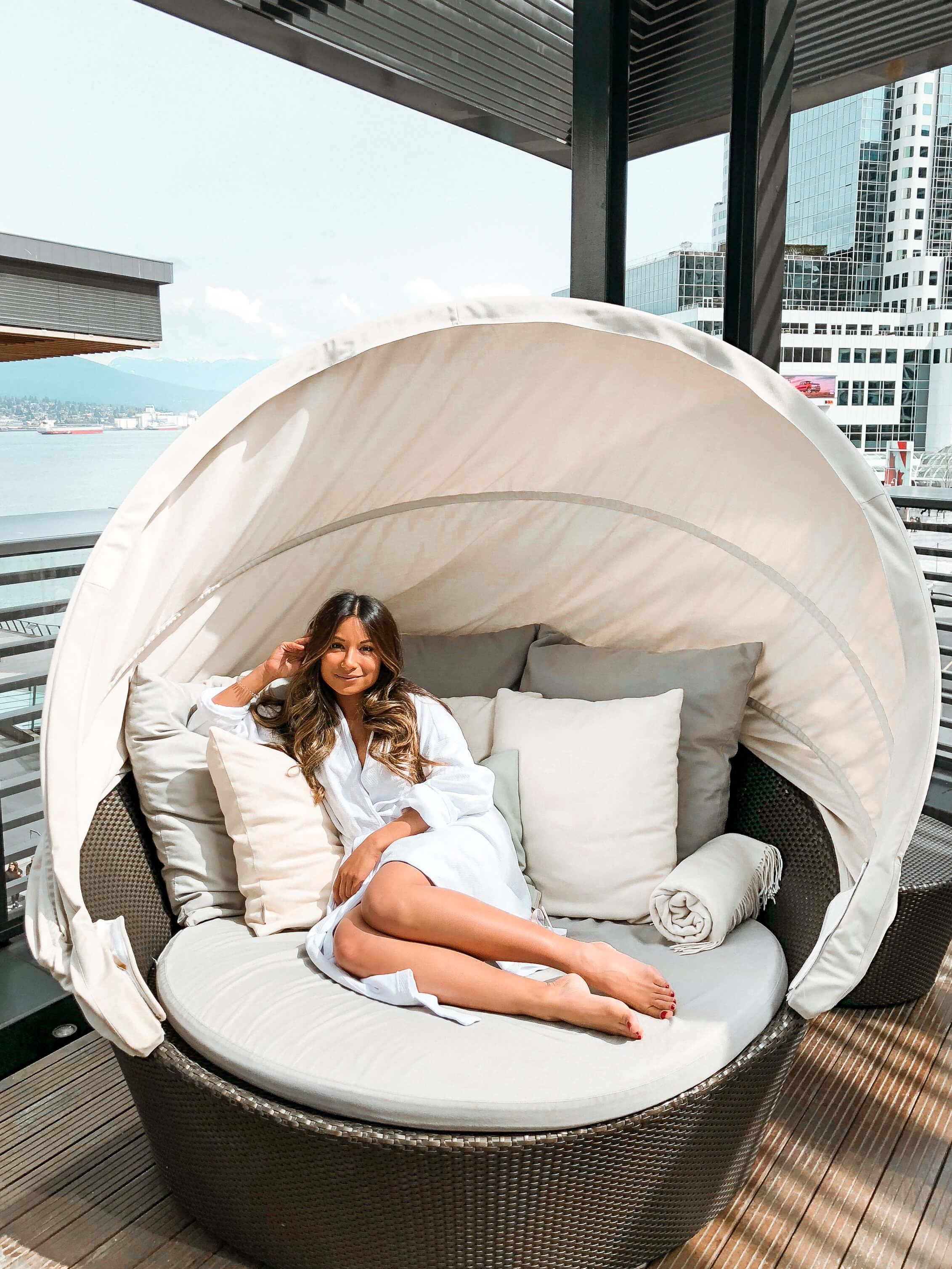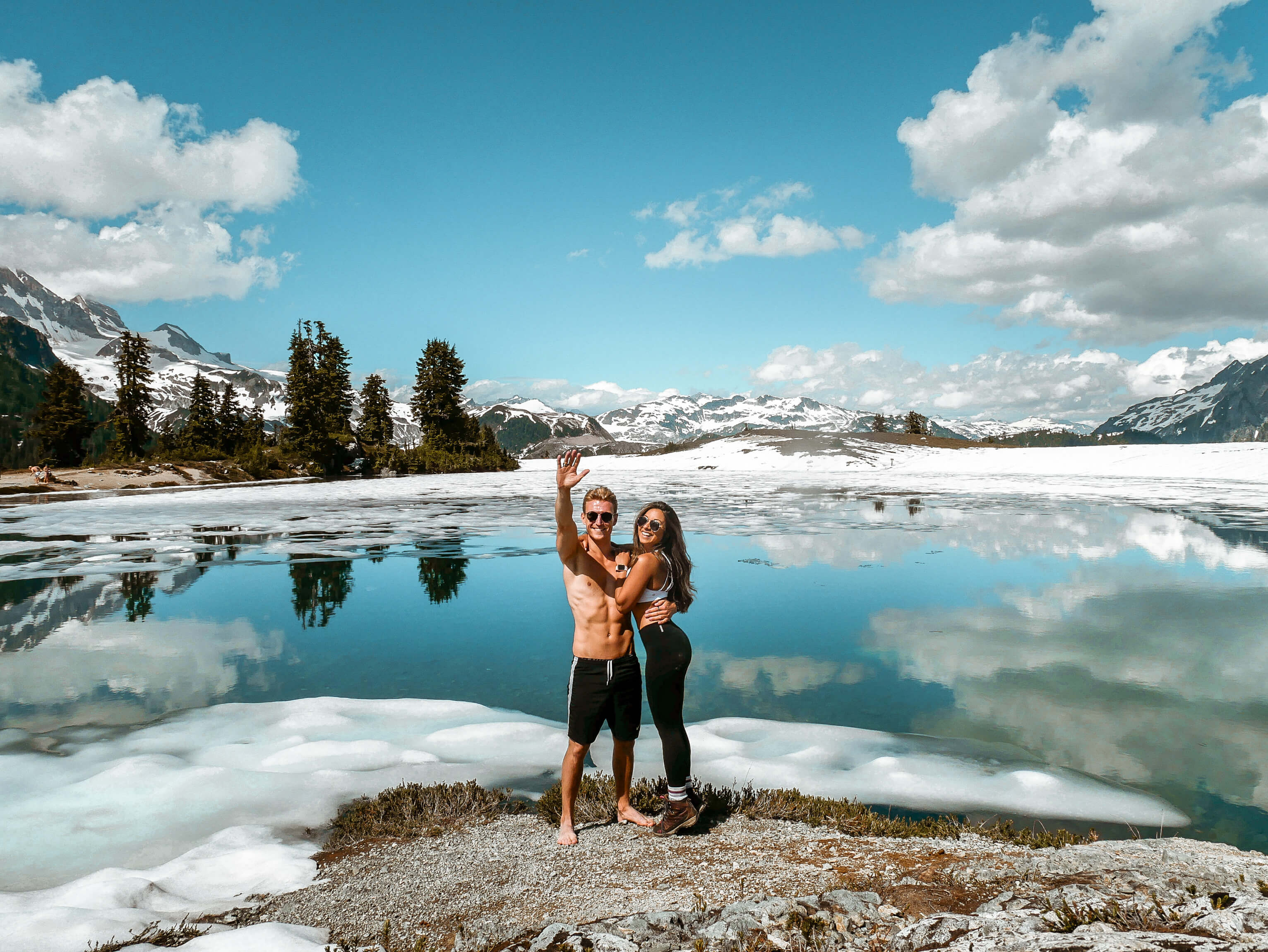 Hike
Whether you're an avid hiker or if you just want something gentle and easy, there are hundreds of trails to choose from. Stay closer to the city on the North Shore and you'll get the most amazing views of the ocean, city and Lower Mainland, as well as Vancouver Island if it's a clear day. If you venture further north towards Squamish and Whistler, you'll find some of the most incredible glacier lakes and dramatic mountain vistas. And around the Lower Mainland and Fraser Valley, you'll find some beautiful forested areas and huge lakes, so you're really spoiled for choice. Here are some of my favourite hiking spots around Vancouver (all distances are roundtrip):
EASY
Quarry Rock, Deep Cove - 4km (1.5 hours, 100m elevation)
Lighthouse Park, North Vancouver - Up to 6km (depending how far you go, but it's more of a walk than a hike)
Lynn Canyon Loop, North Vancouver - 5km (1.5 hours, 150m elevation)
MEDIUM
Dog Mountain, Mt Seymour - 5km (2-3 hours, 300m elevation, accessible in winter)
BCMC, North Vancouver, Grouse Mountain - 6km (2 hours, 850m, less busy and a no-steps alternative to Grouse Grind)
Goat Mountain, Grouse Mountain - 8km (4 hours, 300m elevation)
Eagle Bluffs, Cypress Mountain - 8km (4 hours, 350m elevation)
Bowen Lookout, (winter trail) - 4km (1.5 hours, 110m elevation)
Joffre Lakes, Pemberton - 11km (4 hours, 400m elevation, accessible in winter)
Lindeman Lake, Chilliwack - 3.5km (2-3 hours, 350m elevation)
Cheakamus Lake, Whistler - 16km (or less, depending how far along the lake you go. 5 hours, minimal elevation)
QUITE HARD
The Chief, Squamish - 11km (6 hours, 600m elevation)
St Mark's Summit, Cypress Mountain - 11km (5 hours, 500m elevation)
Garibaldi Lake, Garibaldi Park - 18km (5-6 hours, 820m elevation)
Elfin Lakes, Squamish - 22km (6-7 hours, 600m elevation, accessible in winter)
VERY HARD
Panorama Ridge, Garibaldi Park - 30km (11 hours, 1500m elevation)
Wedgemount Lake, Whistler - 12km (7 hours, 1200m elevation)
Black Tusk, Garibaldi Park - 29km (11 hours, 1750m elevation)
NOTE: Wherever you're heading, make sure you're prepared with the right clothing and essentials. Pack plenty of water and food and always take some extra layers even in the height of summer. Check conditions beforehand and properly research the trail before you head off into the wilderness. Many trails don't have cell signal. If you're hiking in winter, be cautious of avalanches and always hike within your limits. A lot of winter trails aren't always marked out so keep this in mind.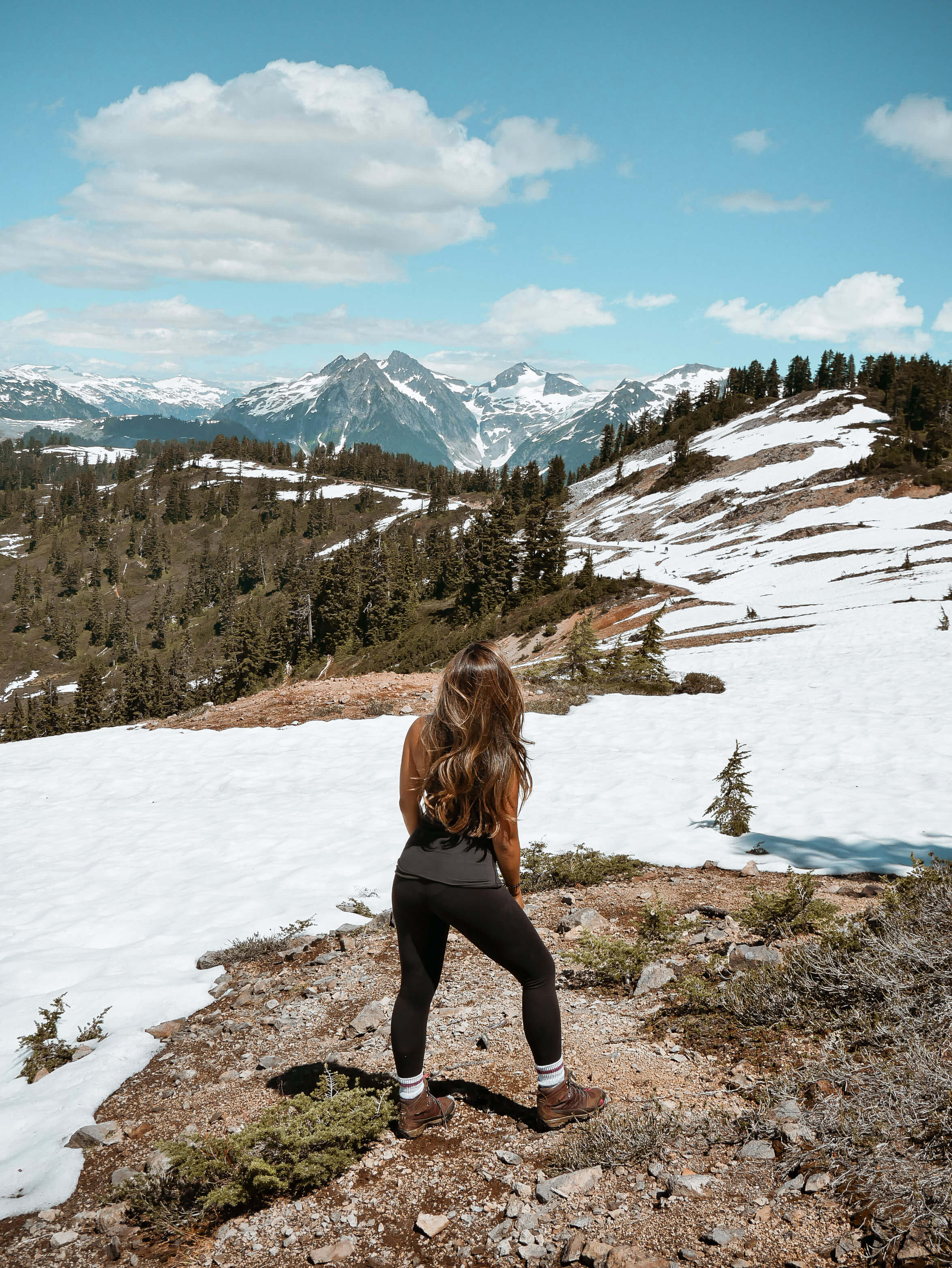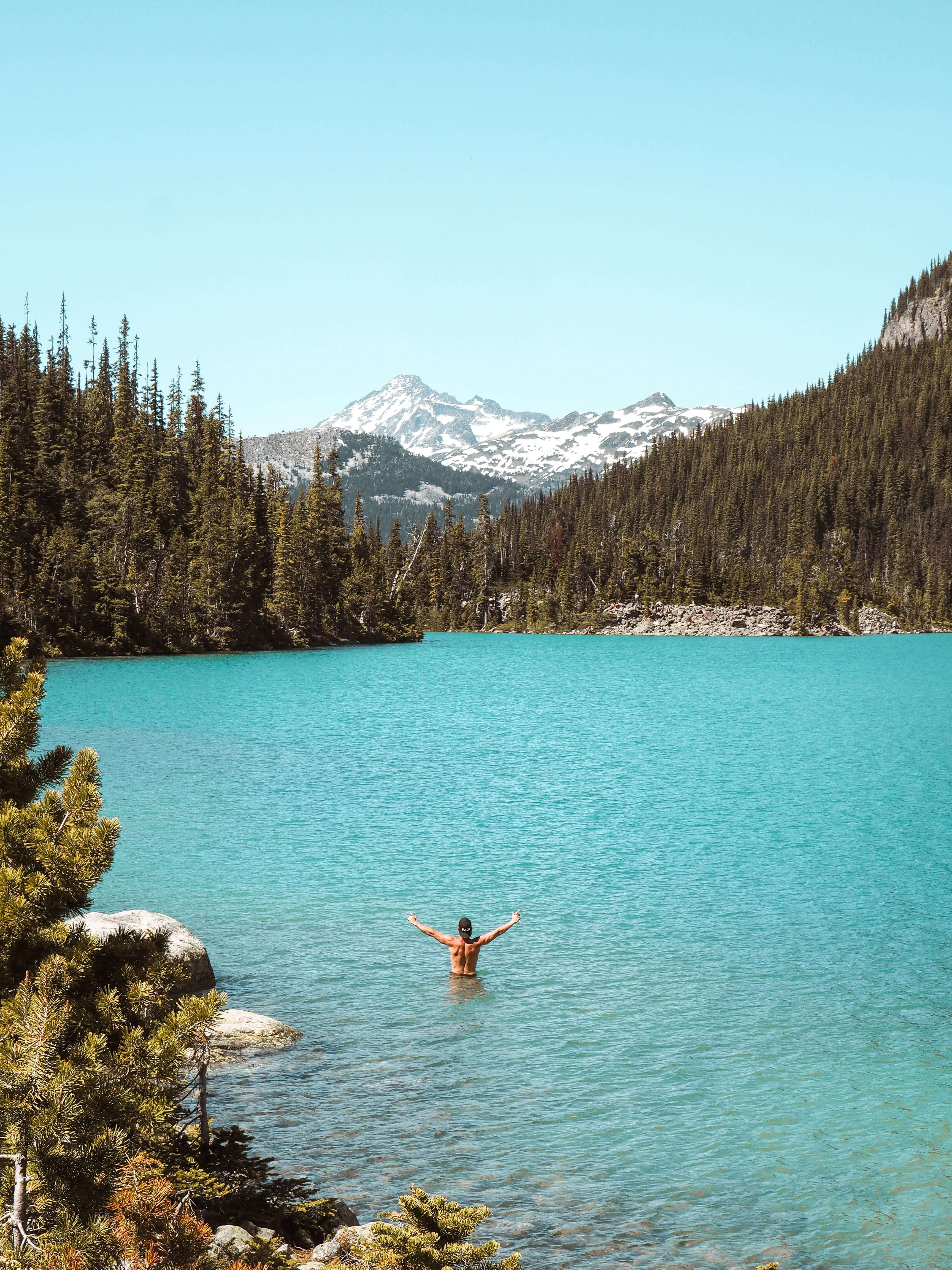 Get Out + Play
If you're visiting Vancouver for more than a few days, I highly recommend getting out of the city to explore further afar. There are so many amazing places to play within 2 hours of Vancouver, here are some of my faves:
Whistler
A trip to Vancouver really isn't complete without a visit to Whistler. Not only is it home to one of the best ski resorts in the world, Whistler is a haven for outdoor lovers. In the summer, there are so many beautiful hiking trails, as well as mountain biking trails, ATV tours, zip lining, festivals and events, and cool outdoor patios.
In the winter time, Whistler becomes a winter wonderland and skiing and snowboarding are obviously the star attractions. Take a look at the Edge Card for multiple-day passes. Aside from that though, you can go snowshoeing, snowmobiling, zip lining, enjoy some aprés at the many bars and restaurants or visit the Scandinave Spa after a long day on the mountain. It takes around 1h45 to reach Whistler from Vancouver. Check out TAG Whistler and Canadian Wilderness.
Squamish
Squamish is located 45 minutes north of Vancouver, essentially halfway to Whistler. Pegged as the outdoor recreation capital of Canada, Squamish has so many incredible outdoor activities.
It's a great place for hiking, mountain biking, camping, swimming (Alice Lake is a cool spot), kayaking, horseback riding, snowshoeing, eagle watching, rafting...the activities are endless.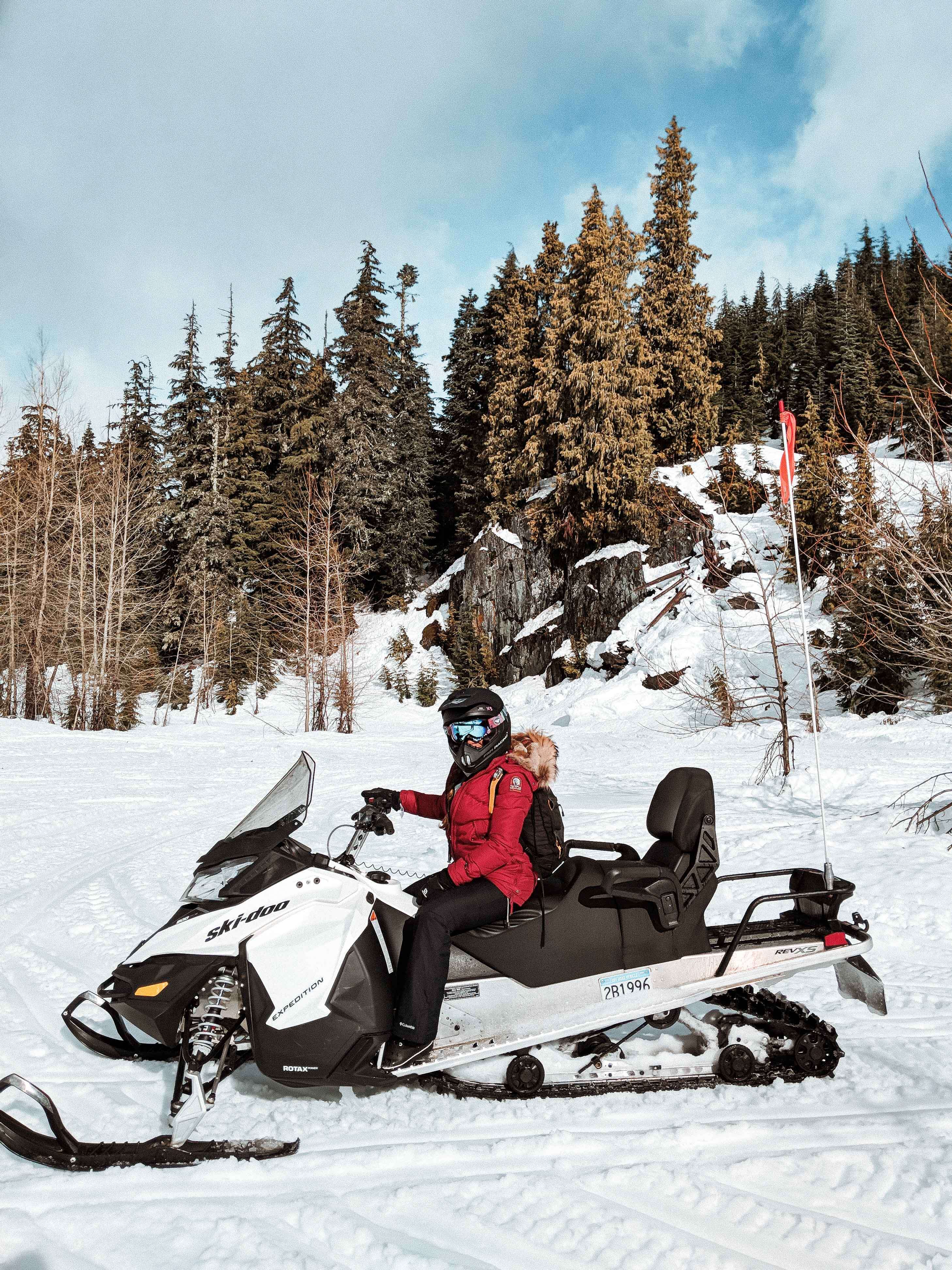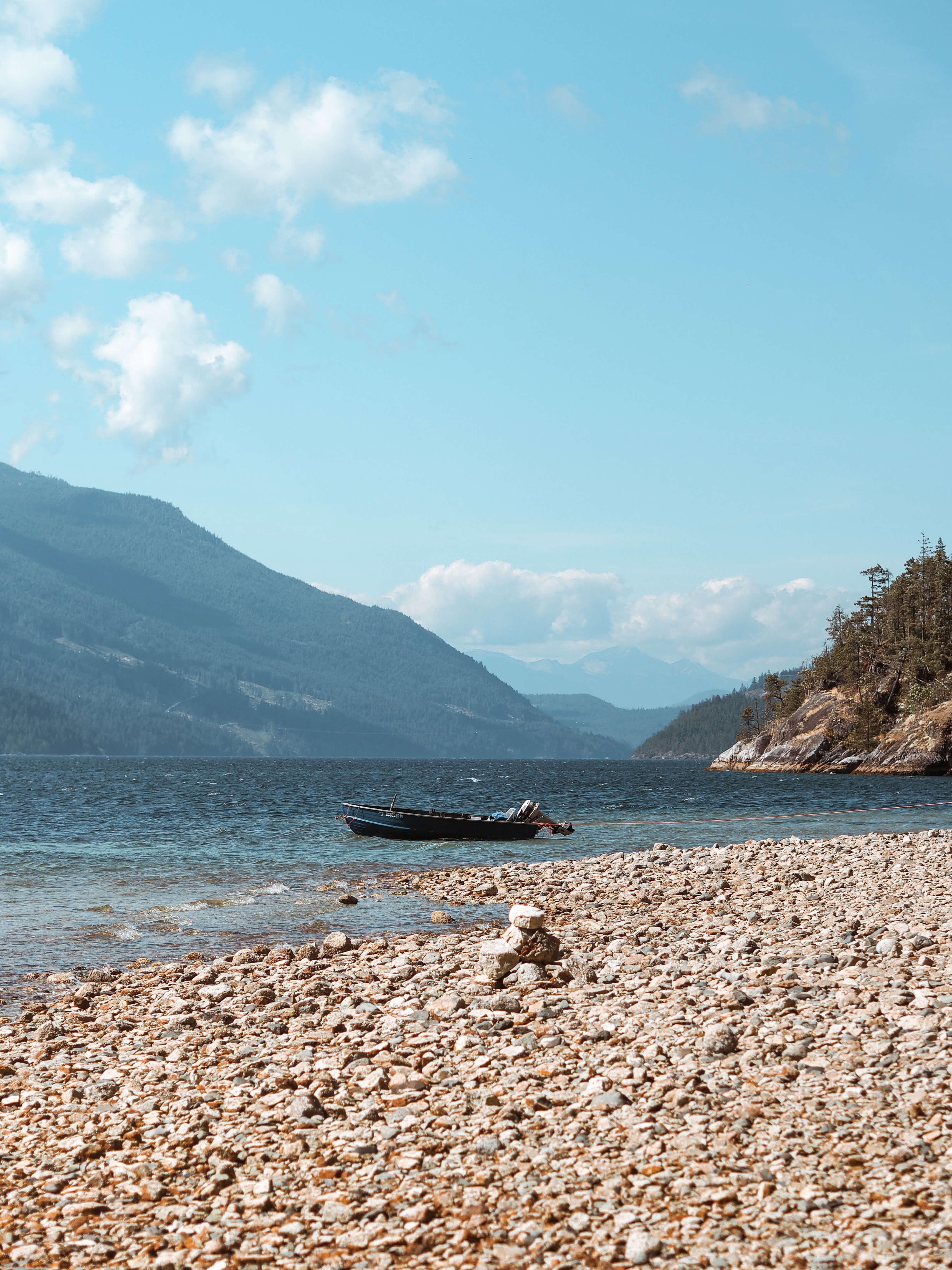 Fraser Valley
Away from Downtown and the coast and about 40 minutes inland, there's a region called the Fraser Valley. The main towns include Abbotsford, Langley, Chilliwack, Maple Ridge and you'll find urban areas as well as farms, lakes, rivers, and beautiful outdoorsy areas. Notable places to visit are Golden Ears Provincial Park, Cultus Lake, Bridal Veil Falls, Harrison Hot Springs, Cascade Falls and Fort Langley. There are loads of craft breweries and wineries too. In late summer/autumn, hop on the boat on the Fraser Valley to spot salmon spawning, and a lot of the farms open up cute pumpkin patches (Maan Farms is my favourite) in the run-up to Halloween.
Sunshine Coast
The Sunshine Coast is such a lovely area of BC, and the best part is it can be reached within 40 minutes of Vancouver. It's a small coastal community that can be accessed by ferry or plane, and here you'll find beautiful beaches, stunning camping spots, rugged coastlines, great scuba diving, hiking trails, cabins, fishing, breweries, and more. I love it as it's pretty quiet so it's a nice escape from the city, and you can visit either for a day trip or stay overnight. It's only a 40-minute ferry from Horseshoe Bay, and there's so much to see and do around the coast. Find more trip ideas here.
Bowen Islands + Gulf Islands
As well as Vancouver Island, there are also plenty of smaller islands closer to Vancouver to explore. Bowen Island is just is just a 20-minute ferry ride from Horseshoe Bay and it's a gorgeous place to explore (see the route here). The Gulf Islands are also beautiful and ideal for exploring, relaxing, swimming, fishing, and diving. There are 15 islands, and the most well-known include Mayne, Salt Spring, Galiano, Hornby and Gabriola, and here you'll find coastal activities as well as vineyards and farms. Take a look at the BC Ferries routes for times and info. Some ferries are passenger-only, while others you can travel with a vehicle.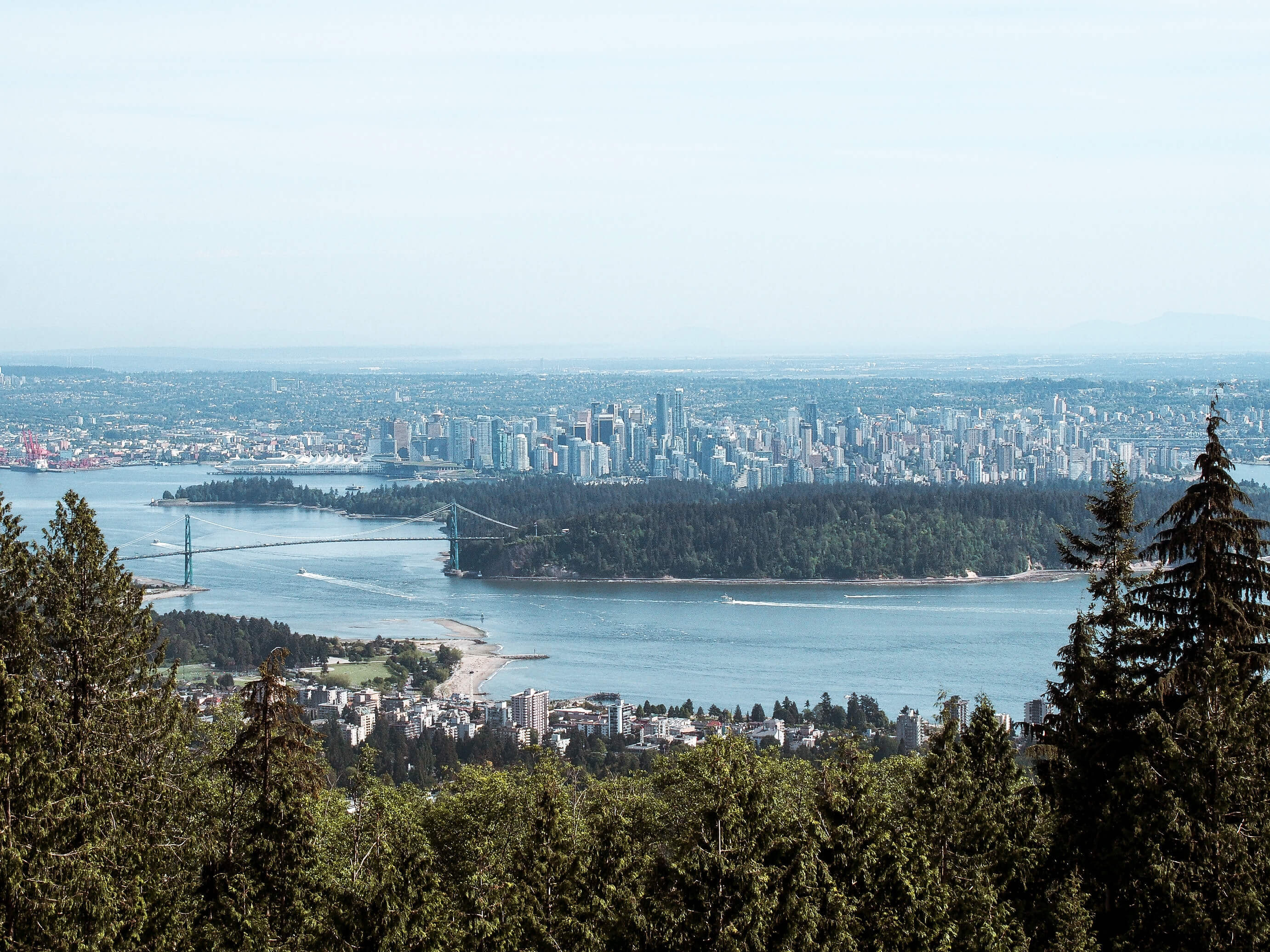 If you have 2/3 days spare...
Vancouver Island
If you're looking to spend 7 days in Vancouver, then you definitely need to plan a visit to Vancouver Island. The most popular destination is Victoria, which is the main city on the Island. It's really cool with an amazing food scene, lots of cool English-style pubs (and a really big English influence in general), pretty architecture, lots of museums, as well as coastal activities such as scuba diving, whale watching and kayaking. Read my Victoria guide here. Other notable places on the Island are Nanaimo, Sooke, Port Renfrew, Ucluelet, and Tofino. Travel there by ferry from Tsawwassen or Horseshoe Bay in West Vancouver. You can also fly from Vancouver with Harbour Air by seaplane, or Helijet by helicopter.
Tofino
My favourite destination on Vancouver Island is Tofino. It's a cool surf town nestled on the West Coast of the Island and it's truly one of the most magical places in Canada. The coastline is raw and rugged, the beaches are long and beautiful, the hiking trails are so iconically PNW, and the surfing is pretty epic. Whale watching around Tofino is amazing and you can also do Hot Springs Tours and Storm Watching in winter. It's super cool in summer and there are plenty of camping spots and great beach-front resorts, but Tofino in winter is very special too and the surfing is the best in the winter time. It takes 6 hours in total to drive from Vancouver (you have to take the ferry to Nanaimo). Alternatively, you can fly. I recommend at least 2 nights here.
Okanagan
The Okanagan is BC's wine region and it's absolutely beautiful. In the height of summer, it feels more like Italy or Spain than Canada. You'll find plenty of amazing vineyards, lakeside resorts and cabins, rolling hills, hiking trails, and a pleasant climate year-round.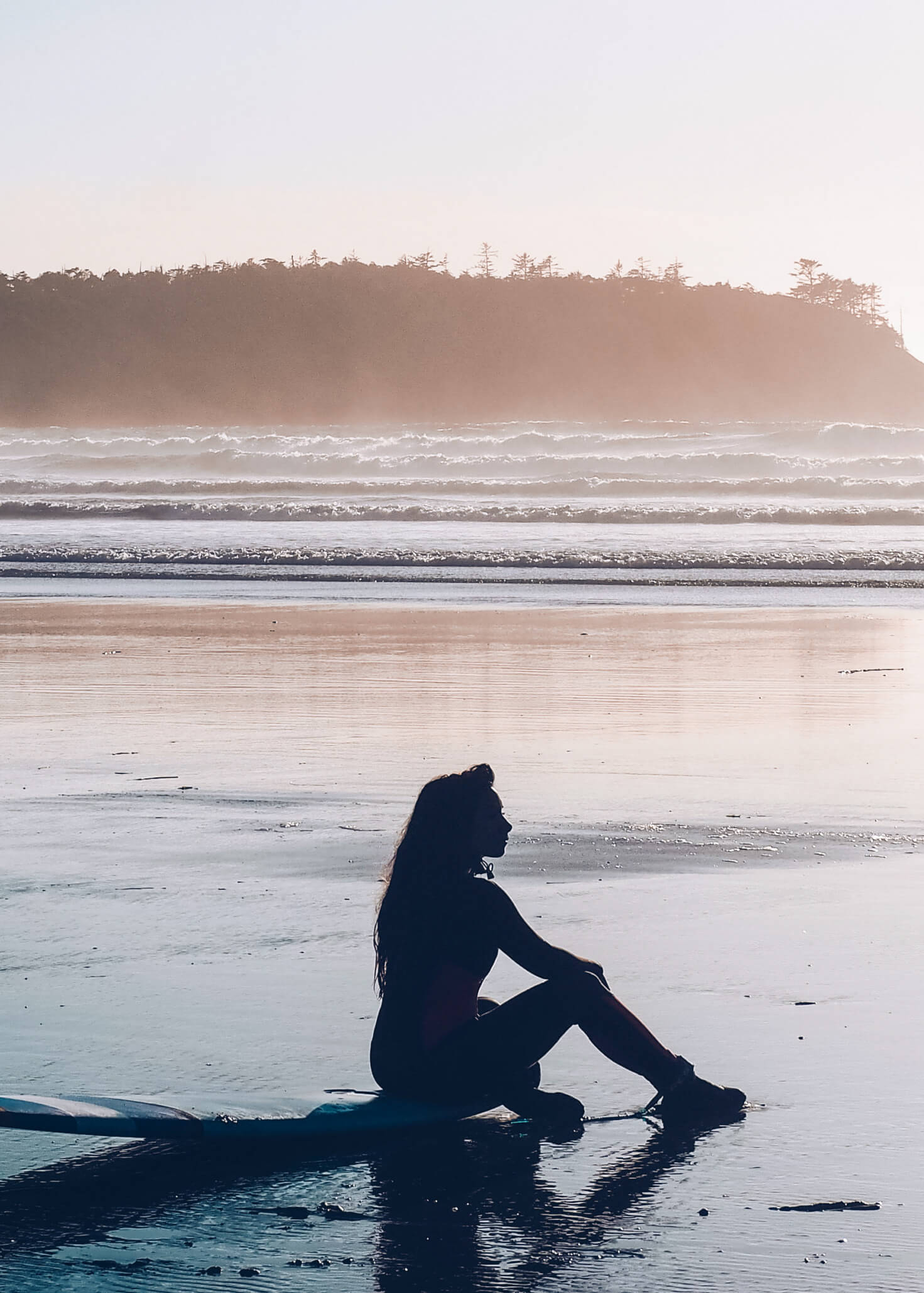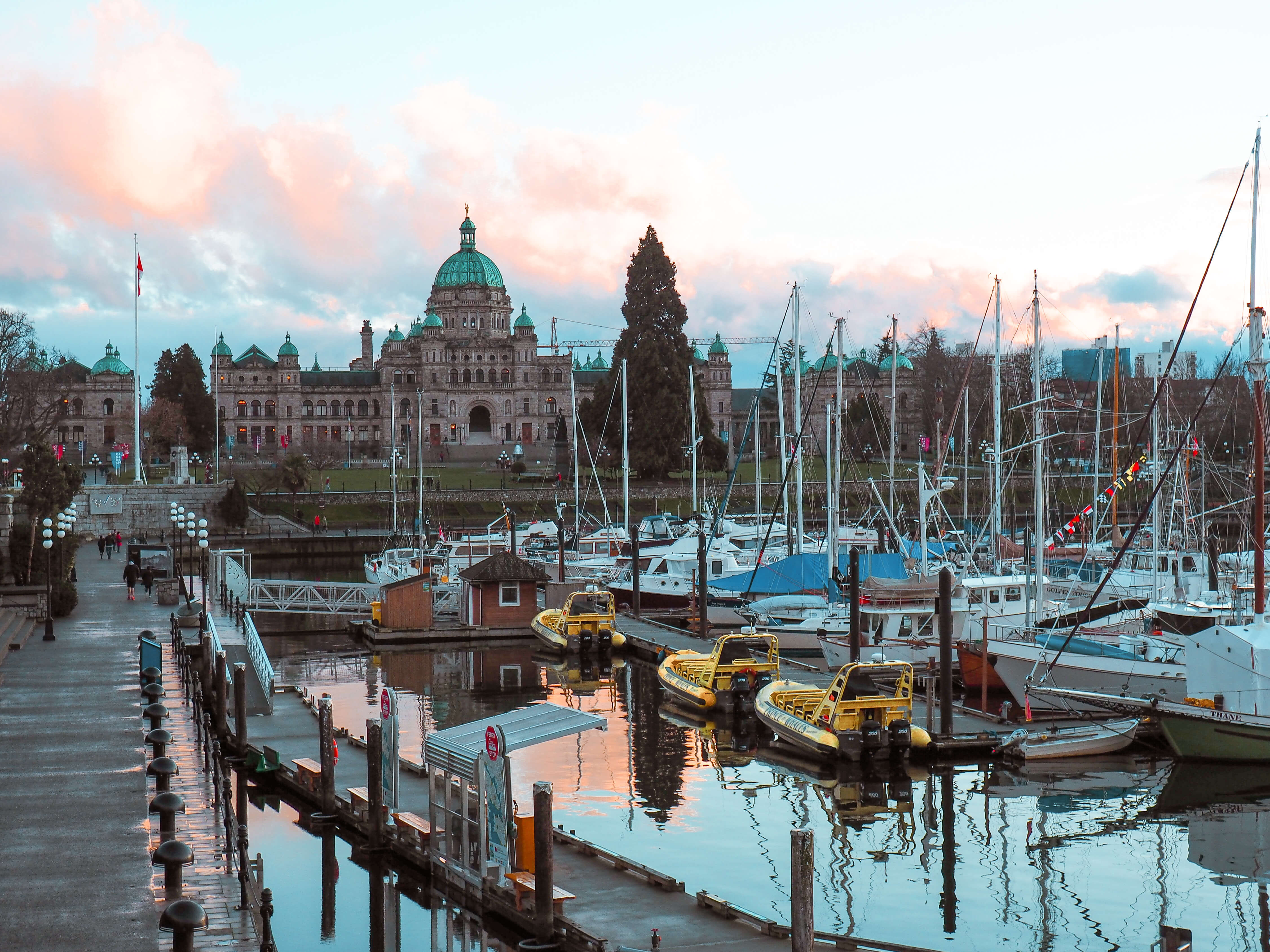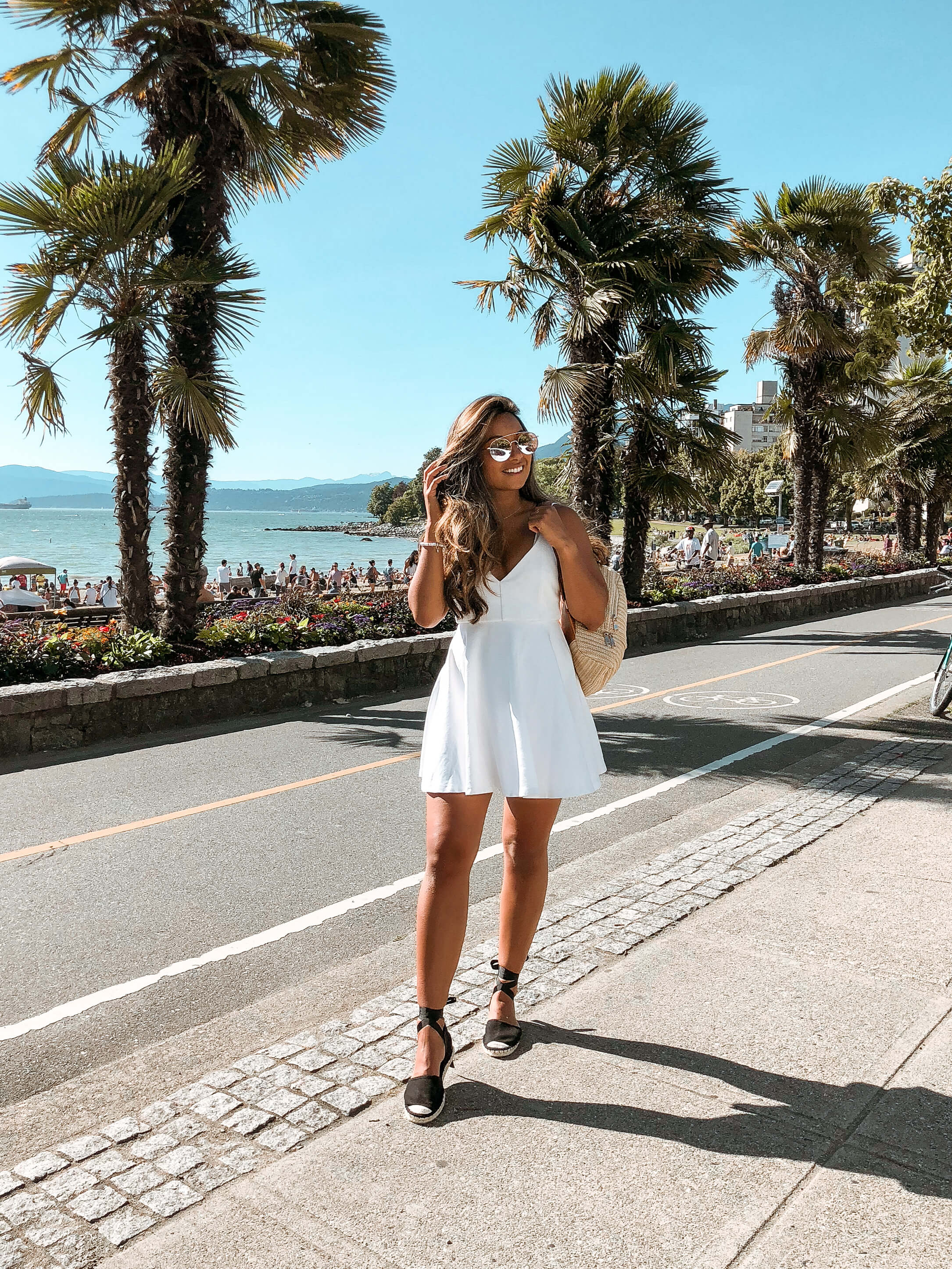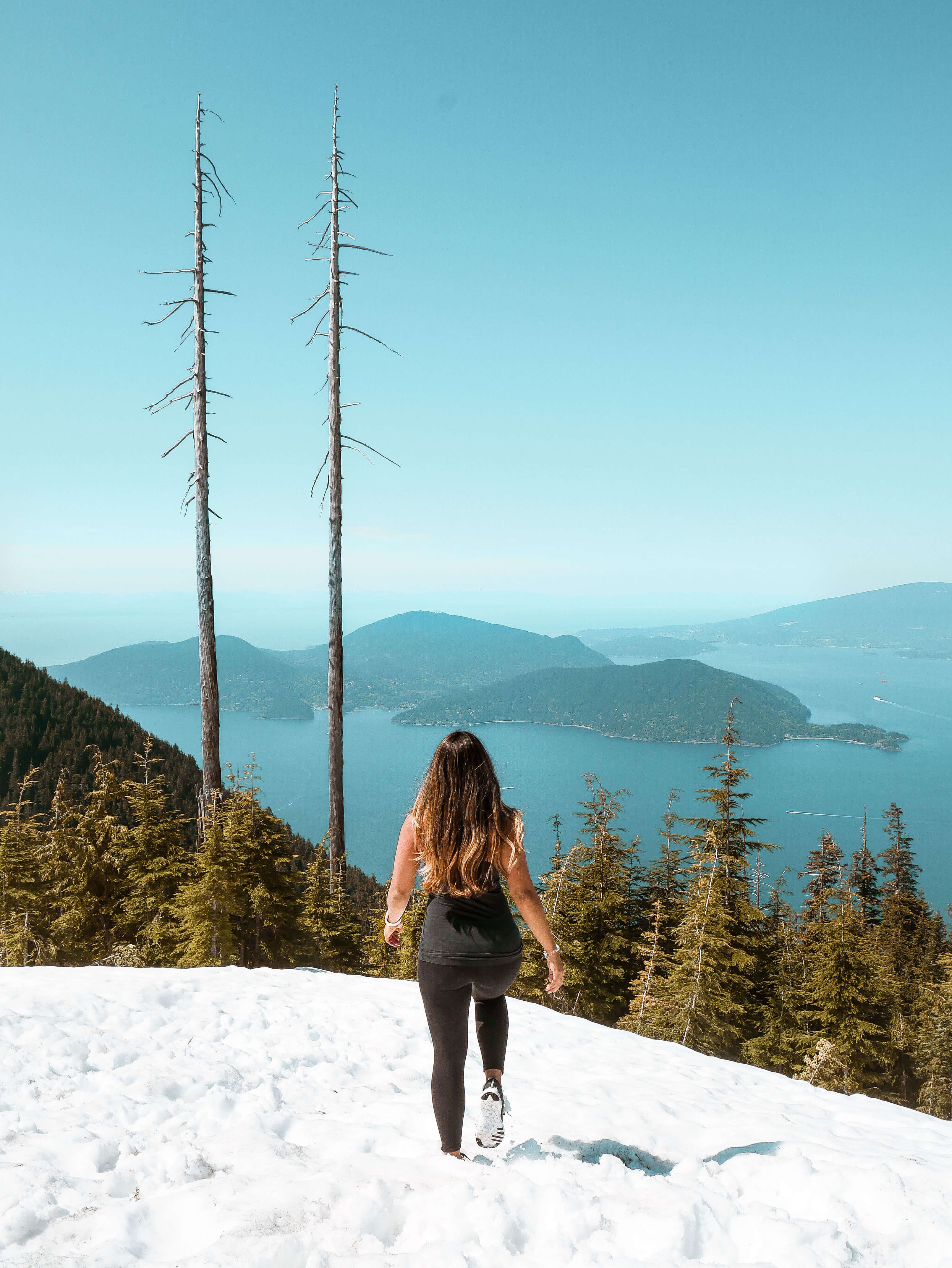 Hopefully you've found this guide useful if you're wondering how to spend 7 days in Vancouver. Obviously, this list isn't comprehensive and there are plenty of other cool things to do, but these are just some of my favourites. Let me know what your favourite things to do in Vancouver are in the comments below, too!