With its picture-postcard setting, historic buildings, and natural beauty, it's no wonder that Victoria has been crowned as the most romantic city in Canada.
Last month, we decided to head to the Island's capital for a few days to celebrate our 6-year anniversary and do what we love doing most together - adventuring and exploring, with a few romantic activities mixed in there as well. Sitting on the southern end of Vancouver Island, Victoria is known for its raw beauty and unique charm, and I never realized until our trip just how prominent the British influence is in the city. I've always considered Victoria to be quite sleepy, but in actual fact, I couldn't have been more wrong. While it's not as busy and bustling as Vancouver, it's so full of life, with an amazing food scene, plenty of activities, and a whole world of untouched places at your fingertips.
We spent our time strolling the city, exploring the rugged coastline both on and off land, taking in the beautiful landscapes and eating at some of Victoria's best spots.
Matt and I both have quite hectic schedules and I've been travelling a lot this year too, so it was really nice to have 3 days of "us" time to reconnect and explore somewhere new together.
So, if you're looking for a cute escape from Vancouver or you're hoping to explore a destination that combines city living, culture, romance, and adventure, 3 days in Victoria may be right up your alley. Here's an overview of some of the best things to do, where to stay, how to get there, and recommended places to eat. And don't forget to check out my vlog from the trip too!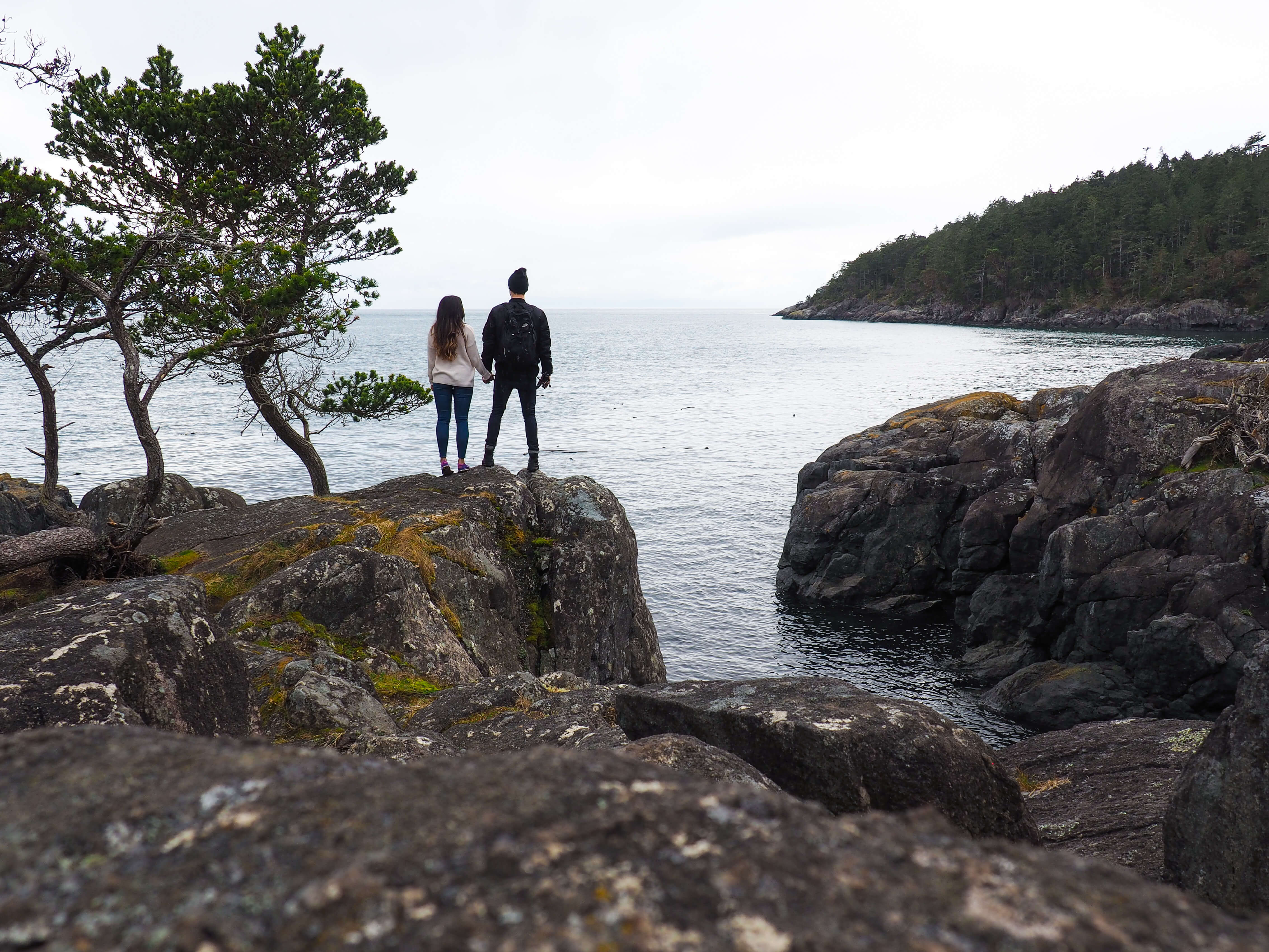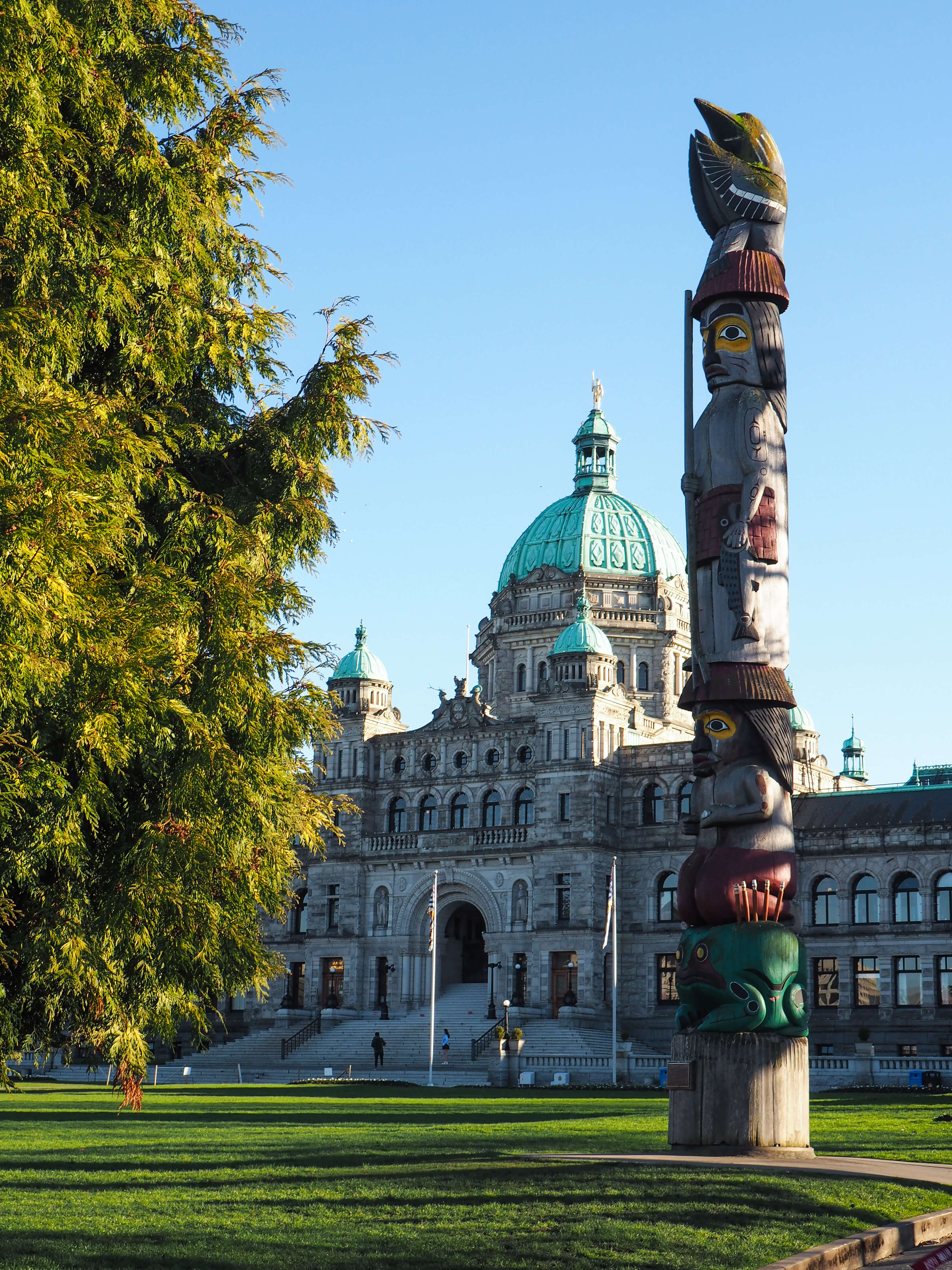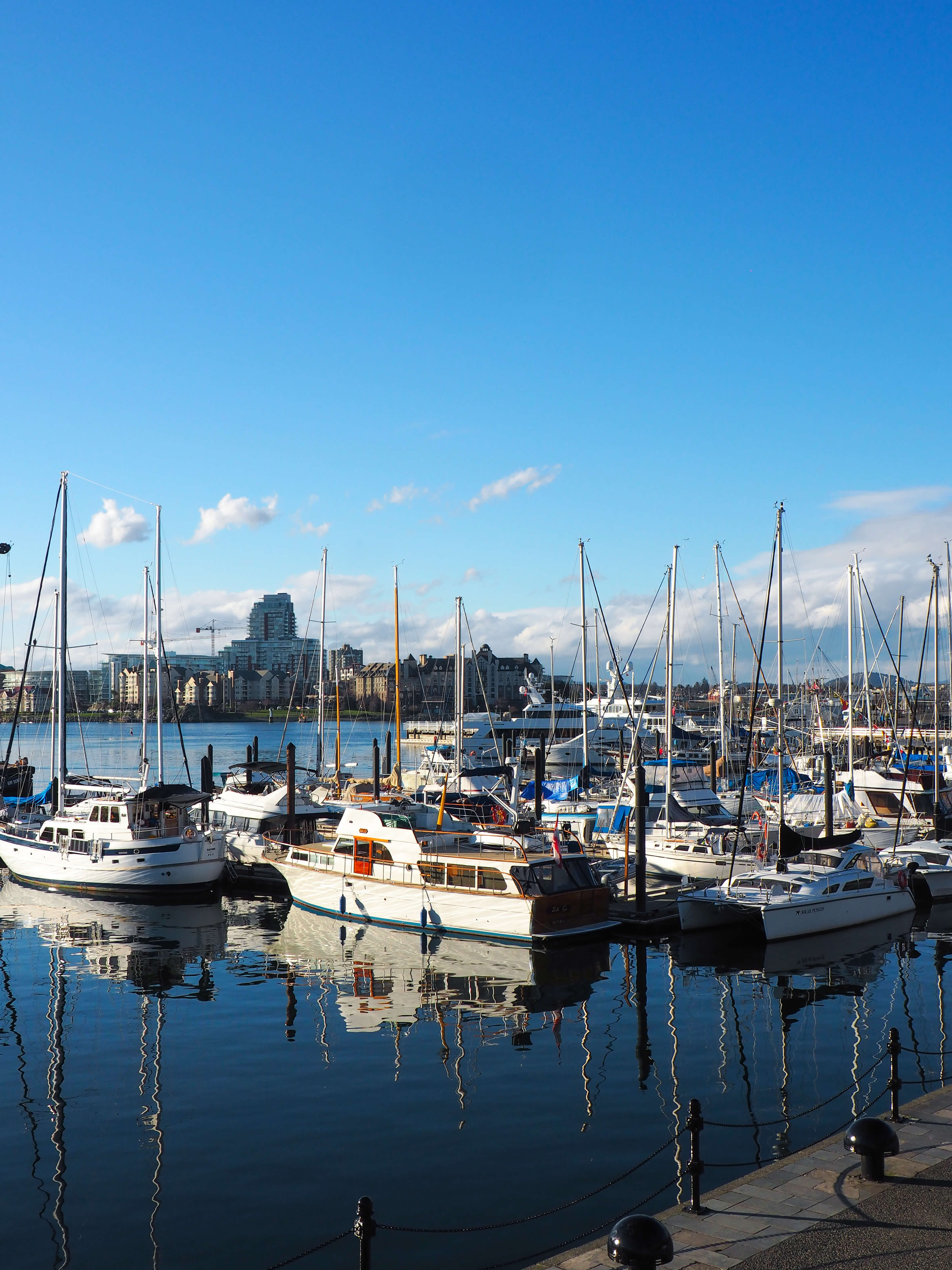 Top Things To Do
There are so many amazing things to do in and around the city and there's really something for everyone. Here are just a few of my recommended activities if you're spending a few days in Victoria:
Explore The City
No city trip is complete without a bit of exploration. From art galleries and historic neighbourhoods, to beautiful gardens and bug zoos, to whale watching tours and paddle boarding, you won't be stuck for things to do whatever your age or style. In the summer, the streets are lined with street vendors and food trucks, and there's just as much to do in the open air as there is indoors. Even if you're not really into touristy attractions, simply having a stroll around the city is lovely enough. Head to Downtown at dusk for a romantic sunset walk around the harbour, or pedal your way around the city as Victoria has a really great network of cycle routes. For more info on local attractions, see this comprehensive list of Victoria's key city activities.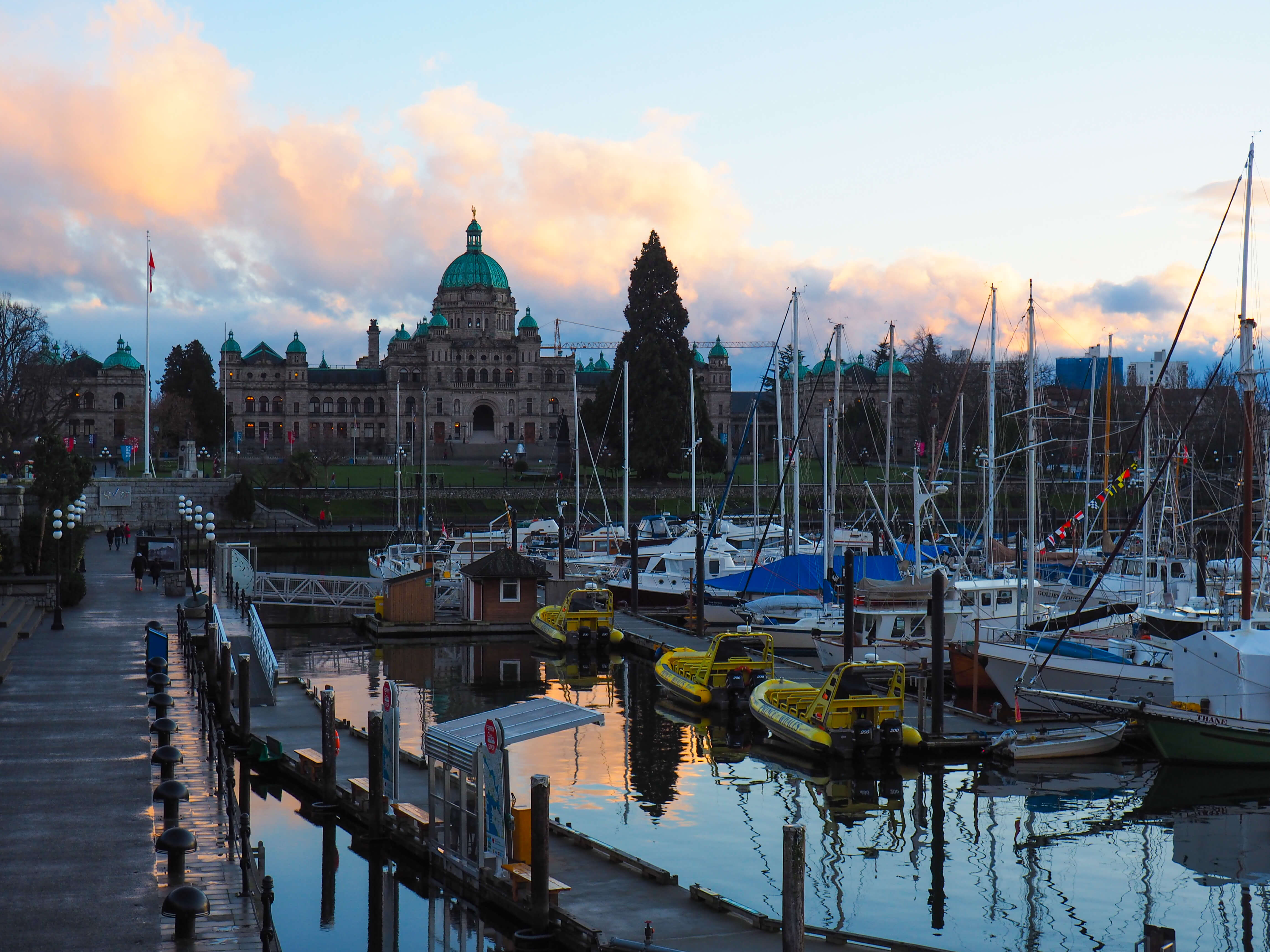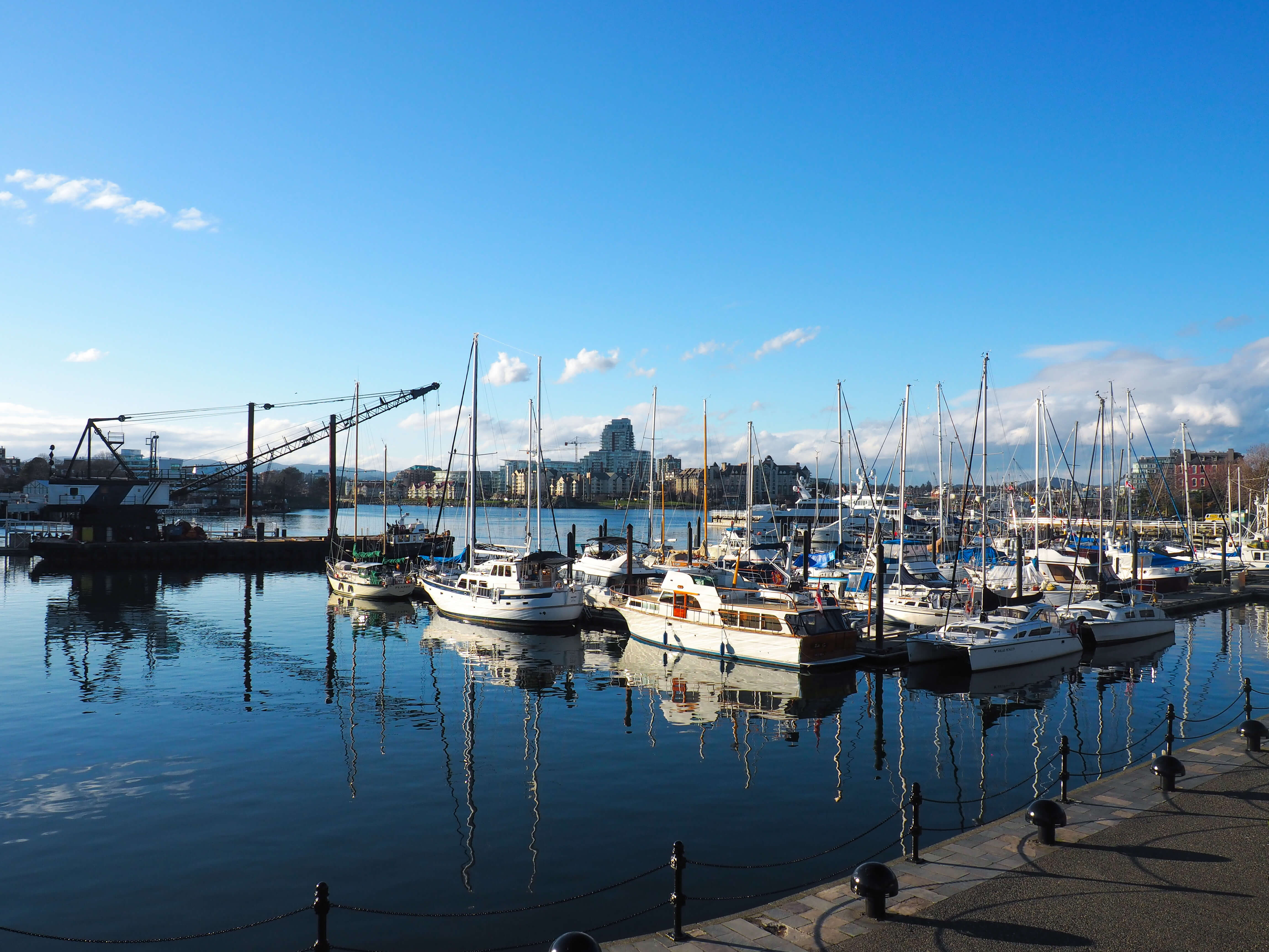 Whale Watching
Vancouver Island has such a diverse ecosystem with an abundance of life both on land and in the ocean. It's not uncommon to find marine life such as orcas, grey whales, humpbacks, dolphins, porpoises, sea lions, sea otters in the waters surrounding the Island, so if you're a wildlife lover then whale watching should be high on your list. We booked in with Eagle Wing Tours, a company based in Fisherman's Village that is known for their amazing marine conservation efforts and first-class tours, and it was so much fun.
We went out on the Goldwing boat which was really comfortable and spacious and offered 360-degree viewing. The staff were so friendly and went above and beyond to make sure that we got a sighting, and our tour guide and captain knew pretty much everything there is to know about whales and their behaviour. In fact, they even extended our tour by over an hour so we could explore another area around the San Juan Islands where there had been a whale sighting, and while there we came across a WHOLE pod of orcas (J-pod) which was one of the most amazing experiences. We were surrounded by orcas - we believe around 23/24 - and they were breaching out of the water and playing all around us. It was really quite surreal. If you love a bit of adventure I highly recommend going out with Eagle Wing and they have a range of tours year-round depending on the season. The boats are on the more luxury/high-end side, and the tours are slightly more expensive than other operators in Victoria, but the wildlife viewing experience is amazing so it's definitely worth it.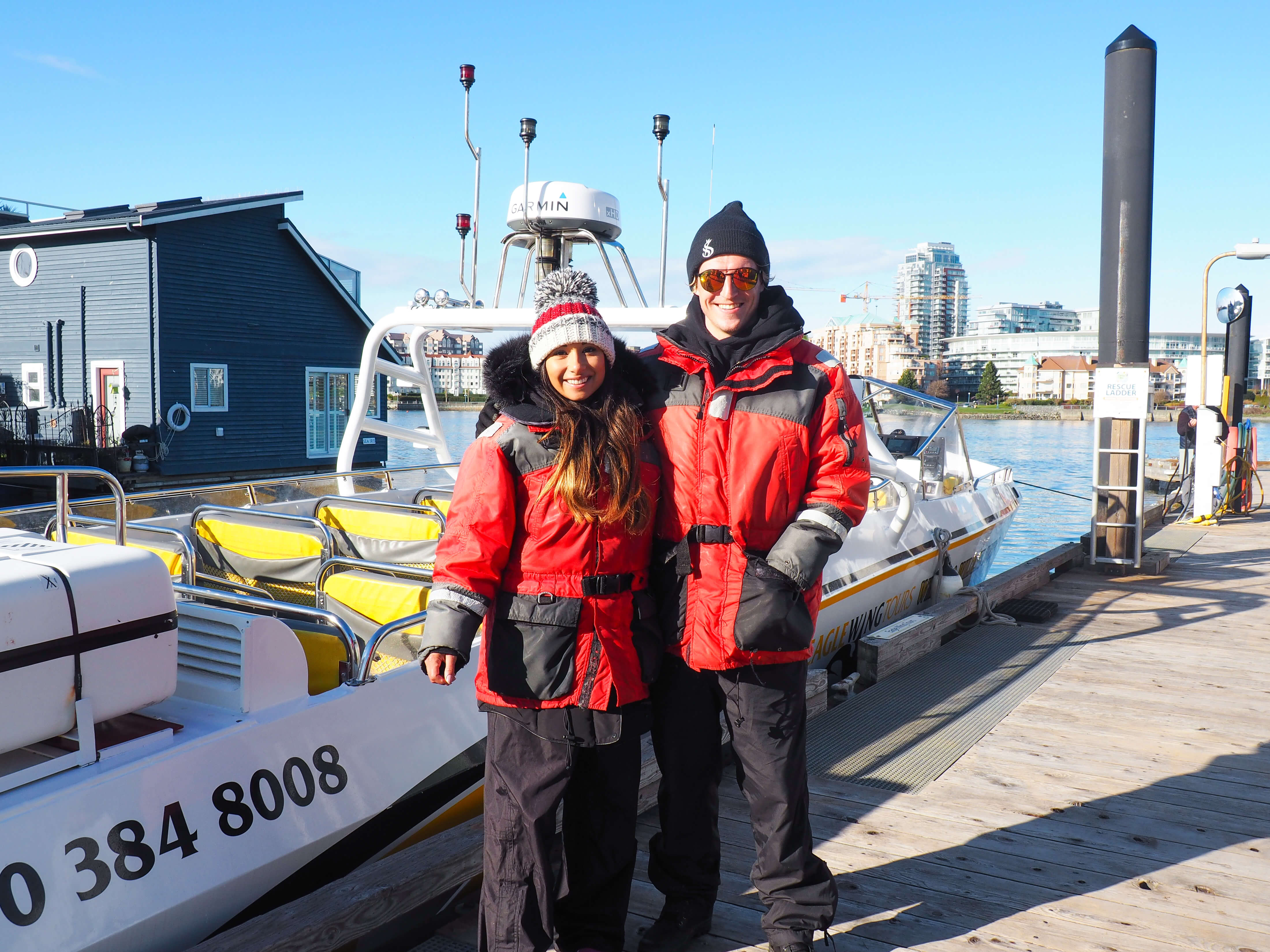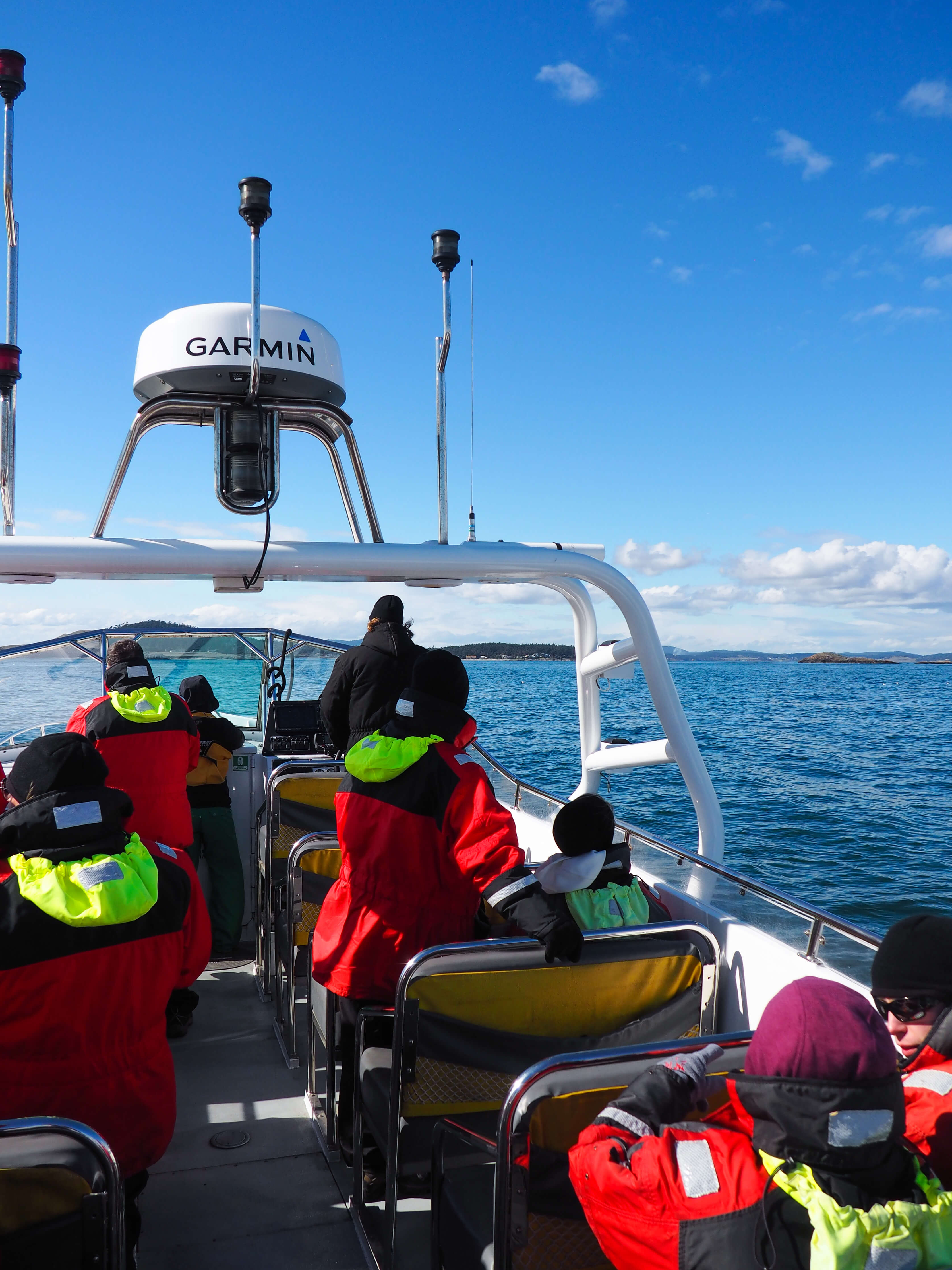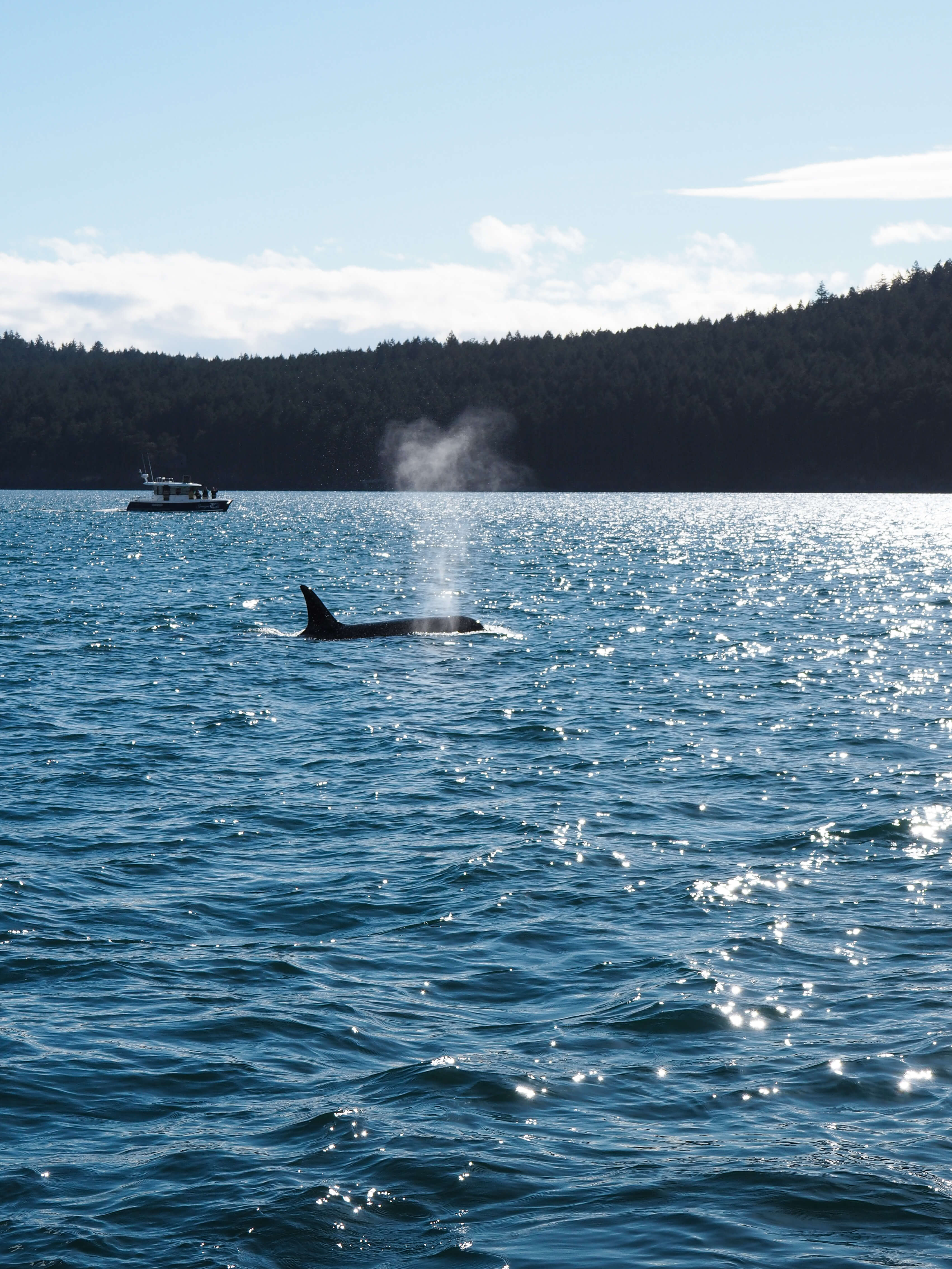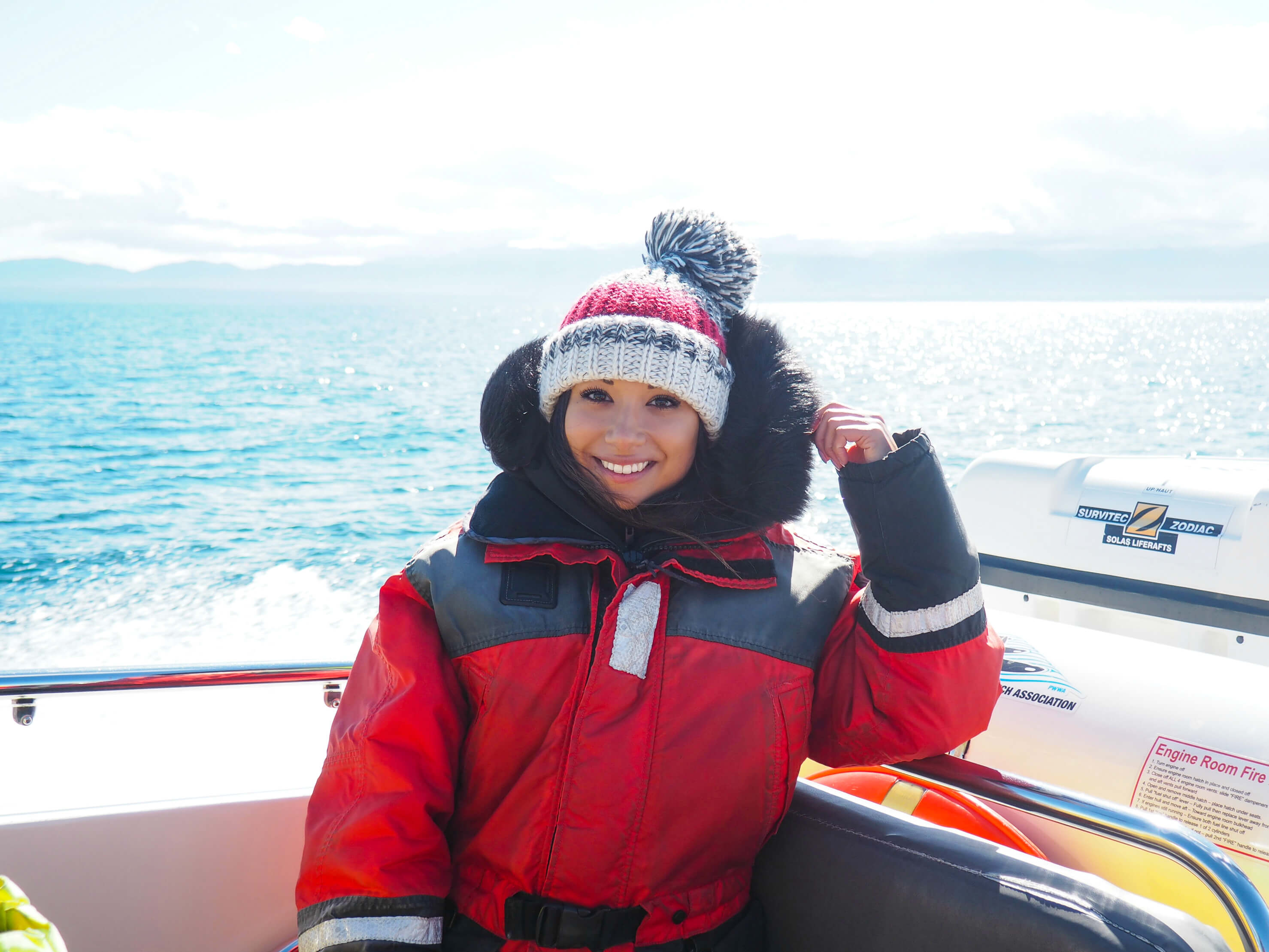 Hiking
Vancouver Island has some of the best hiking trails on the west coast, and even if you're only in the city for a few days you can easily squeeze in a hike during your trip. Hiking also provides the perfect opportunity for wildlife spotting, and you'll often come across black bears, bald eagles, black-tailed deer, and cougars on land, as well as sea otters, sea lions, salmon, and whales along the coastline. We hired a car from National in Downtown Victoria and headed out to Goldstream Provincial Park, which is just a 30-minute drive away but offers the perfect escape from the city. The forested trail is relatively short and easy at 3km, but there's a lot to see and it can be completed in a couple of hours. The trail passes the majestic Niagara Falls waterfall, and ends at Trestle Bridge, an old abandoned railway bridge.
There are plenty of other day hikes to choose from, along with a number of beautiful coastal walks, stunning waterfalls, and more peaceful trails that are perfect for wildlife viewing. Other popular and picturesque hikes close to the city include Mount Finlayson (2km), the coastal trail in East Sooke Park, Lone Tree Hill, Jocelyn Hill, and Mount Doug closer to Saanich.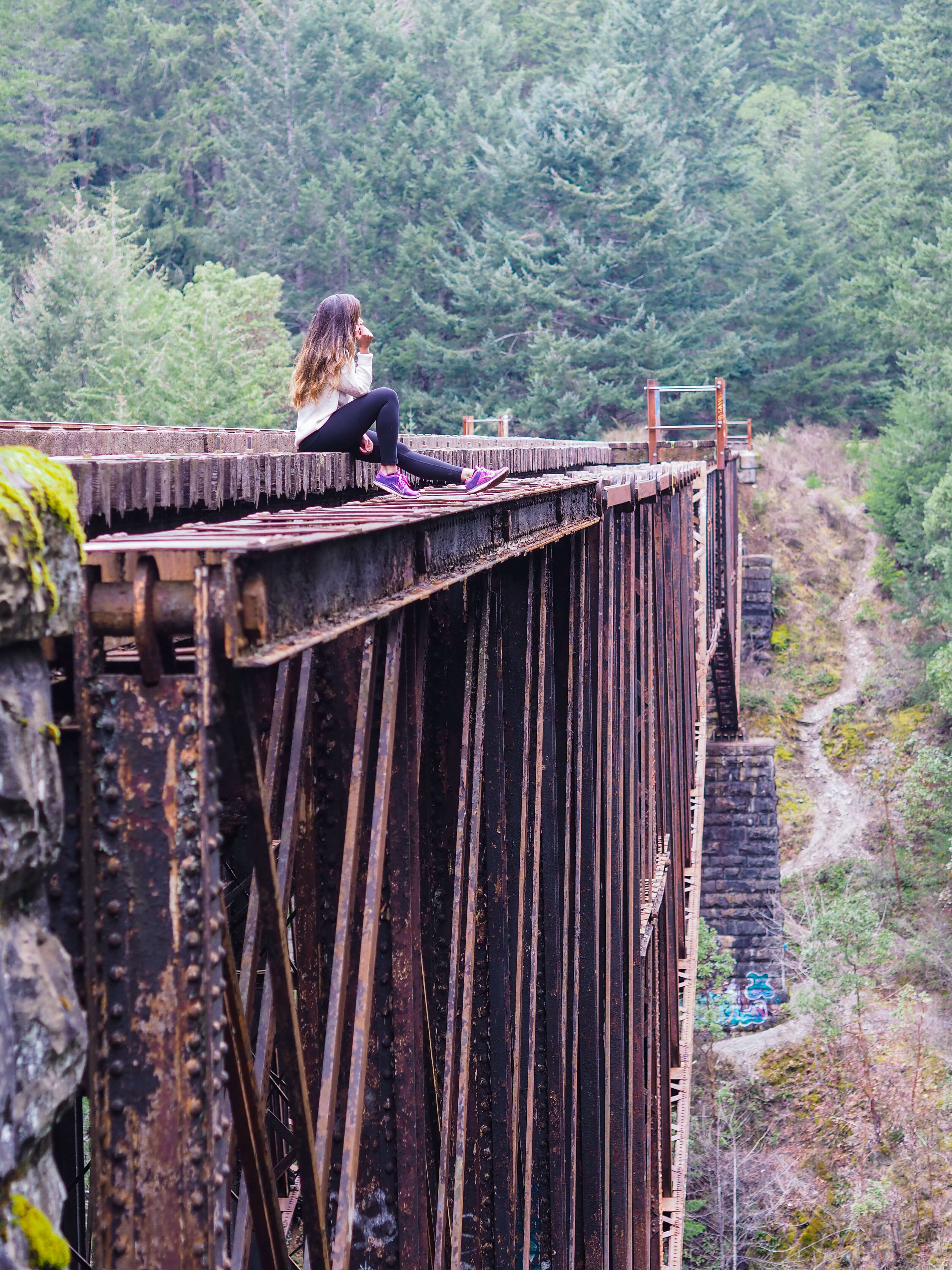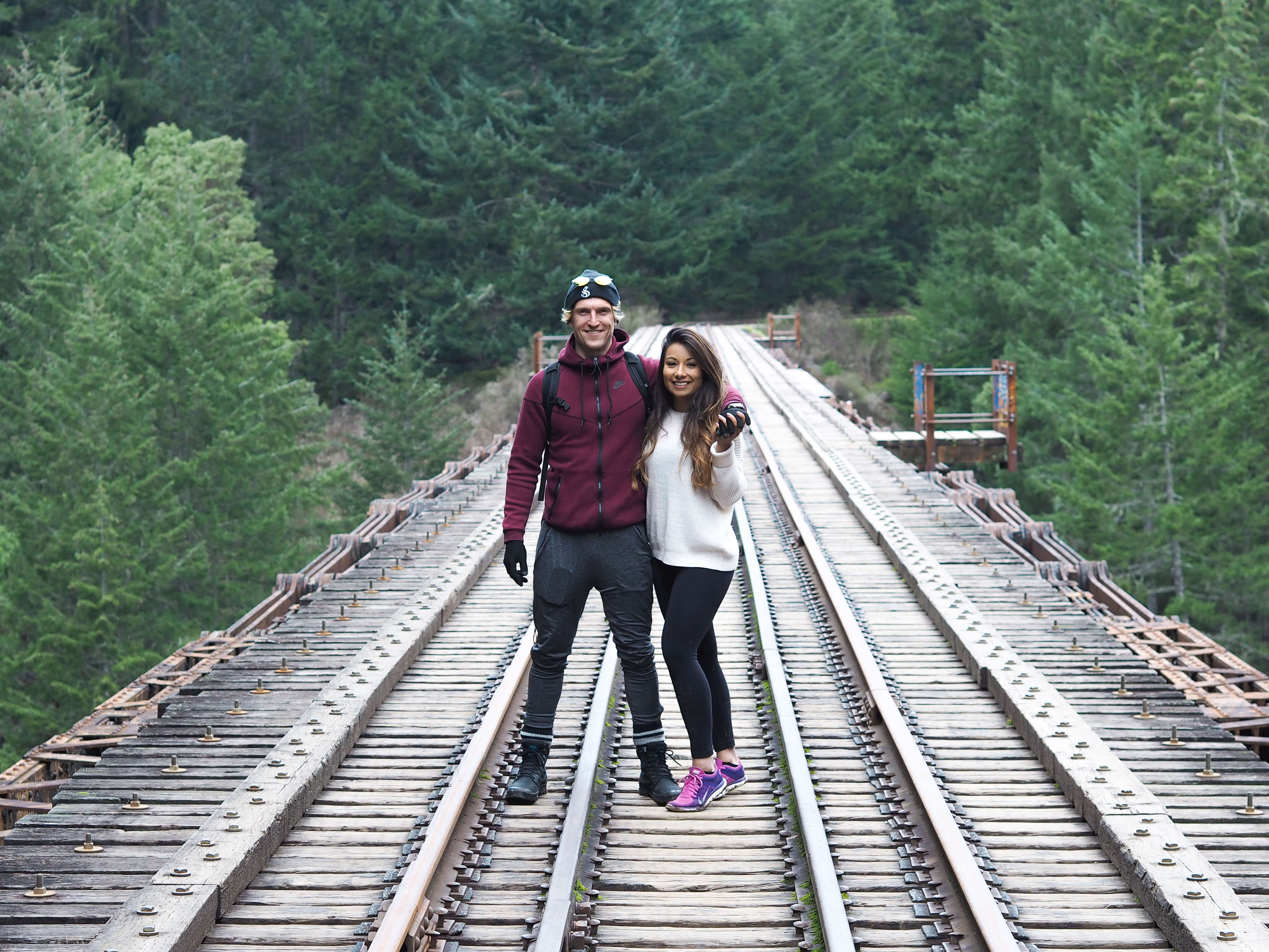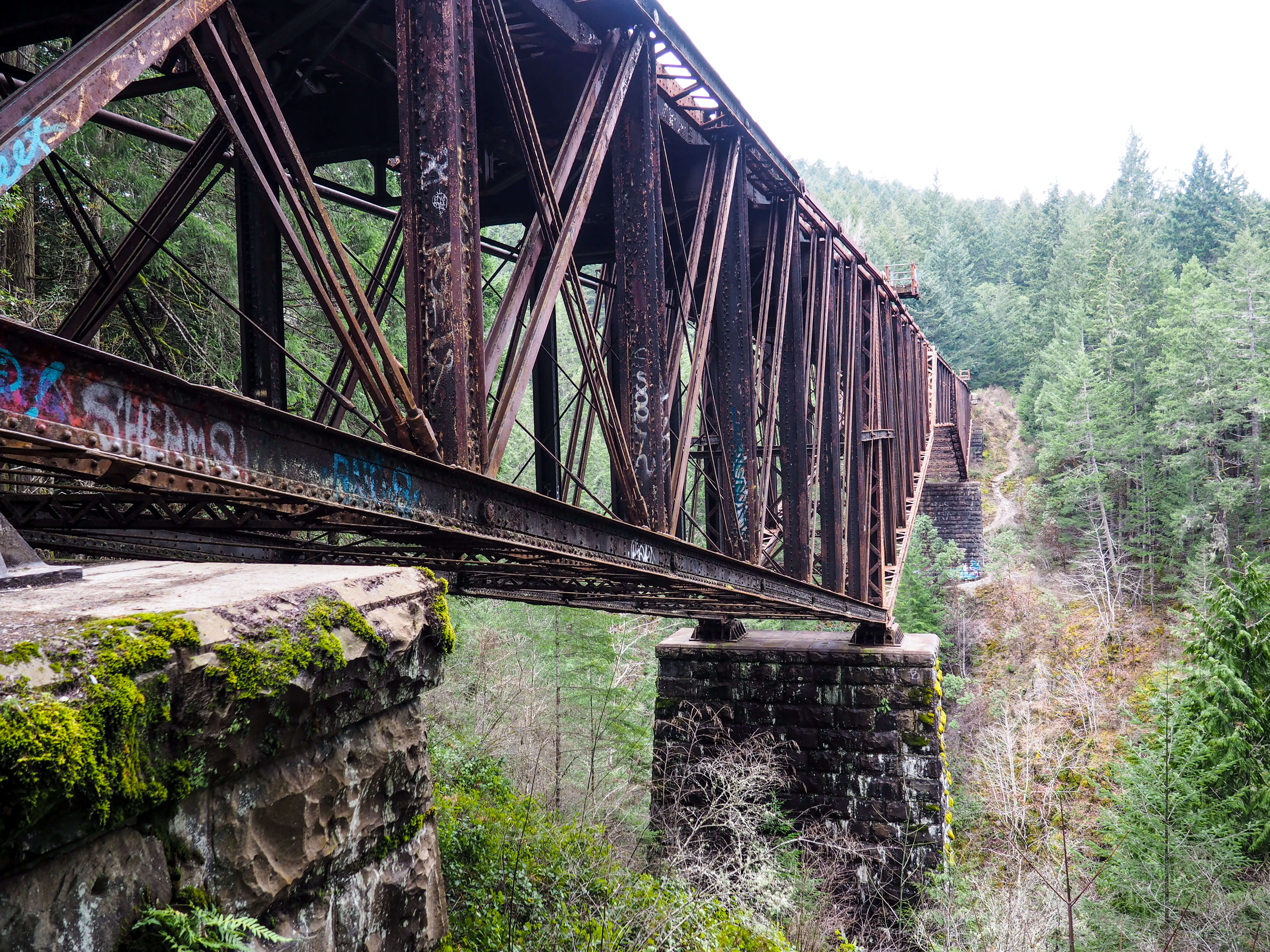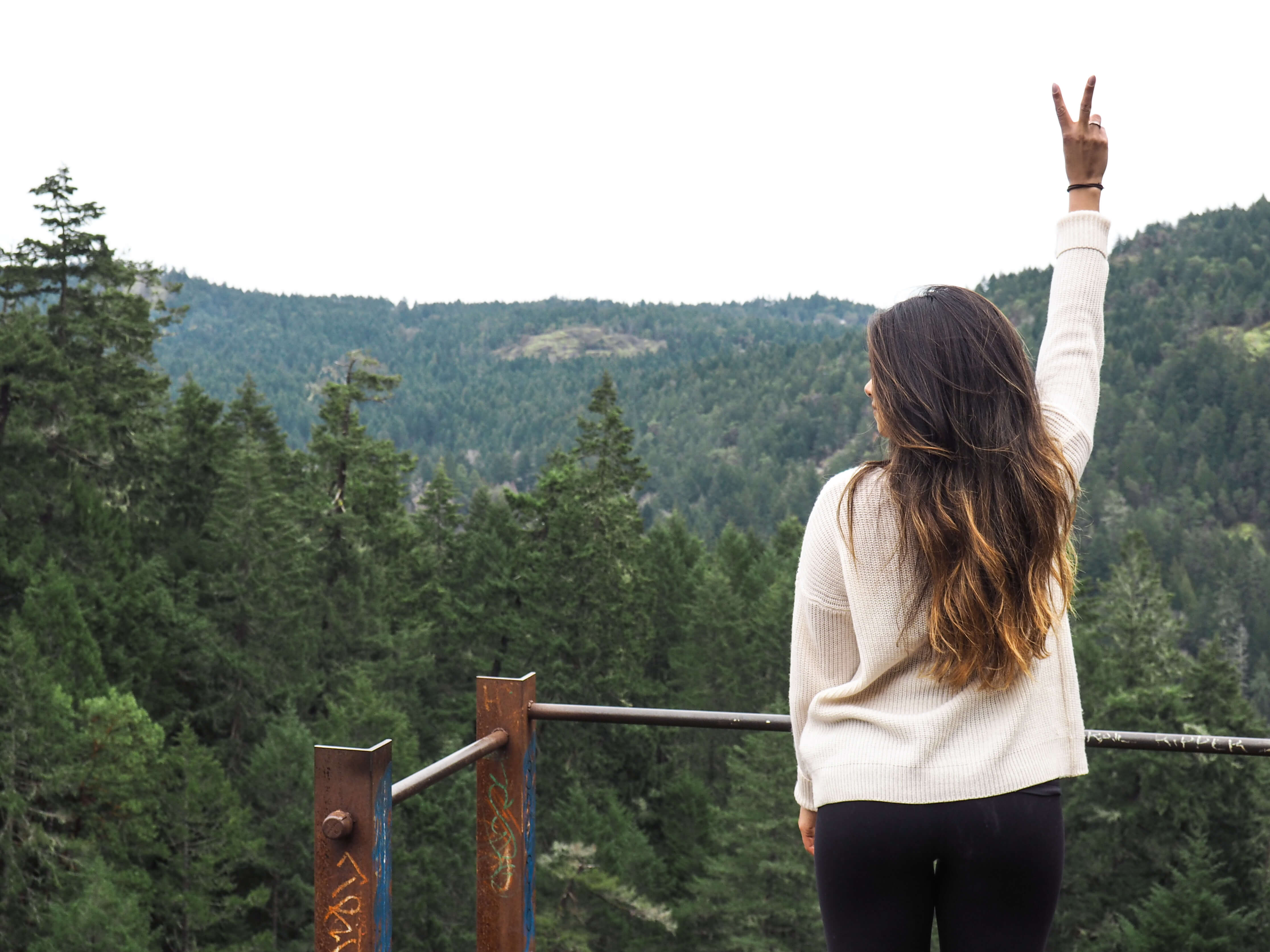 Fisherman's Wharf
A 10-minute walk from the Inner Harbour you'll find Fisherman's Wharf, an incredibly charming floating village with float homes, restaurants and seafood kiosks, unique shops, and eco-adventure companies such as Eagle Wing Tours. Fisherman's Wharf is a must-visit and is just as busy with wildlife as it is people, and you'll probably find a few greedy seals, otters, sea birds and bald eagles hanging around the area. The vibe is totally relaxed - exactly what you'd expect from a cute seaside village - and it's the perfect place for a spot of lunch whether you're looking for tacos, sushi, hot dogs, ice cream, or good old fish and chips.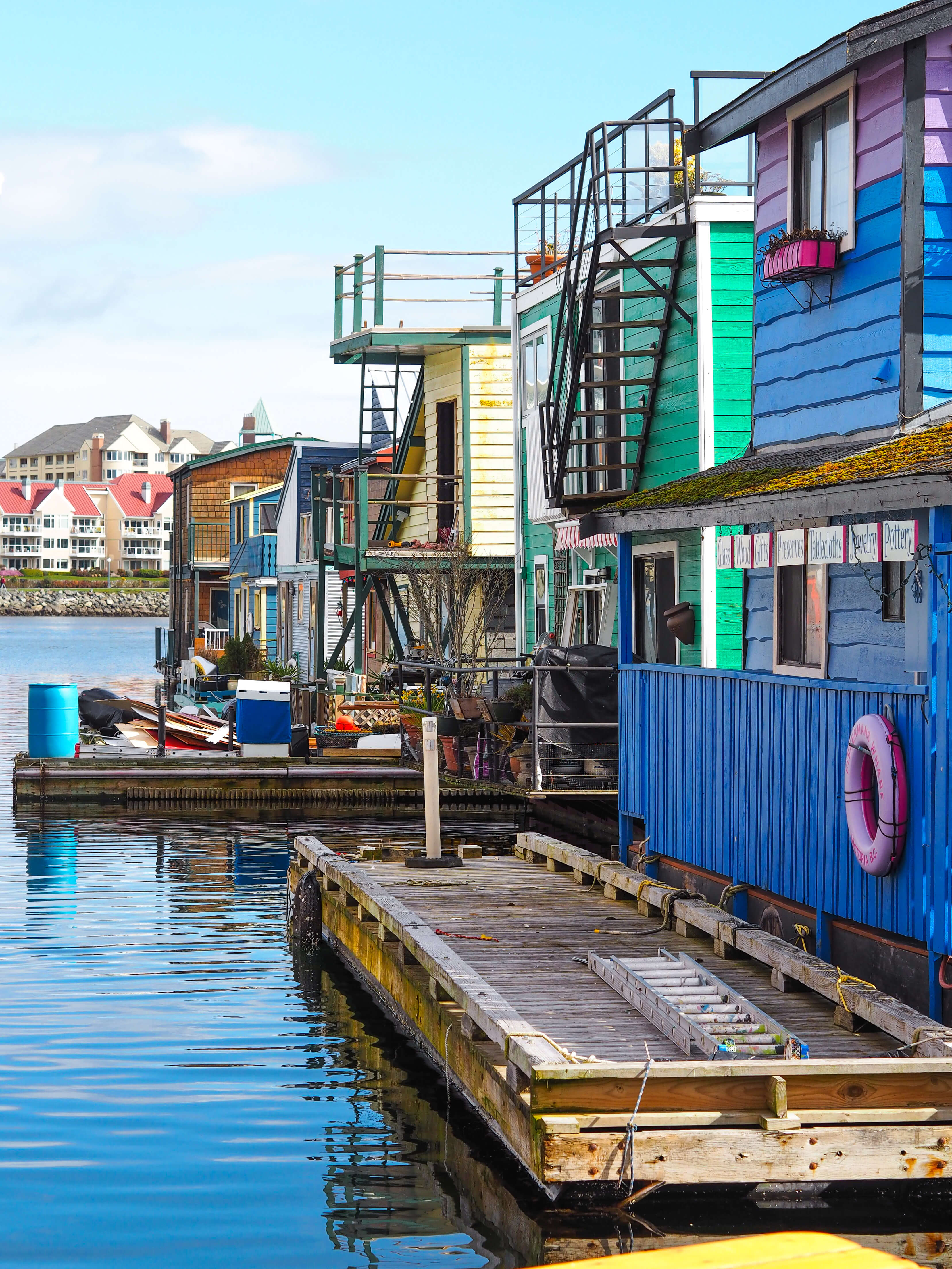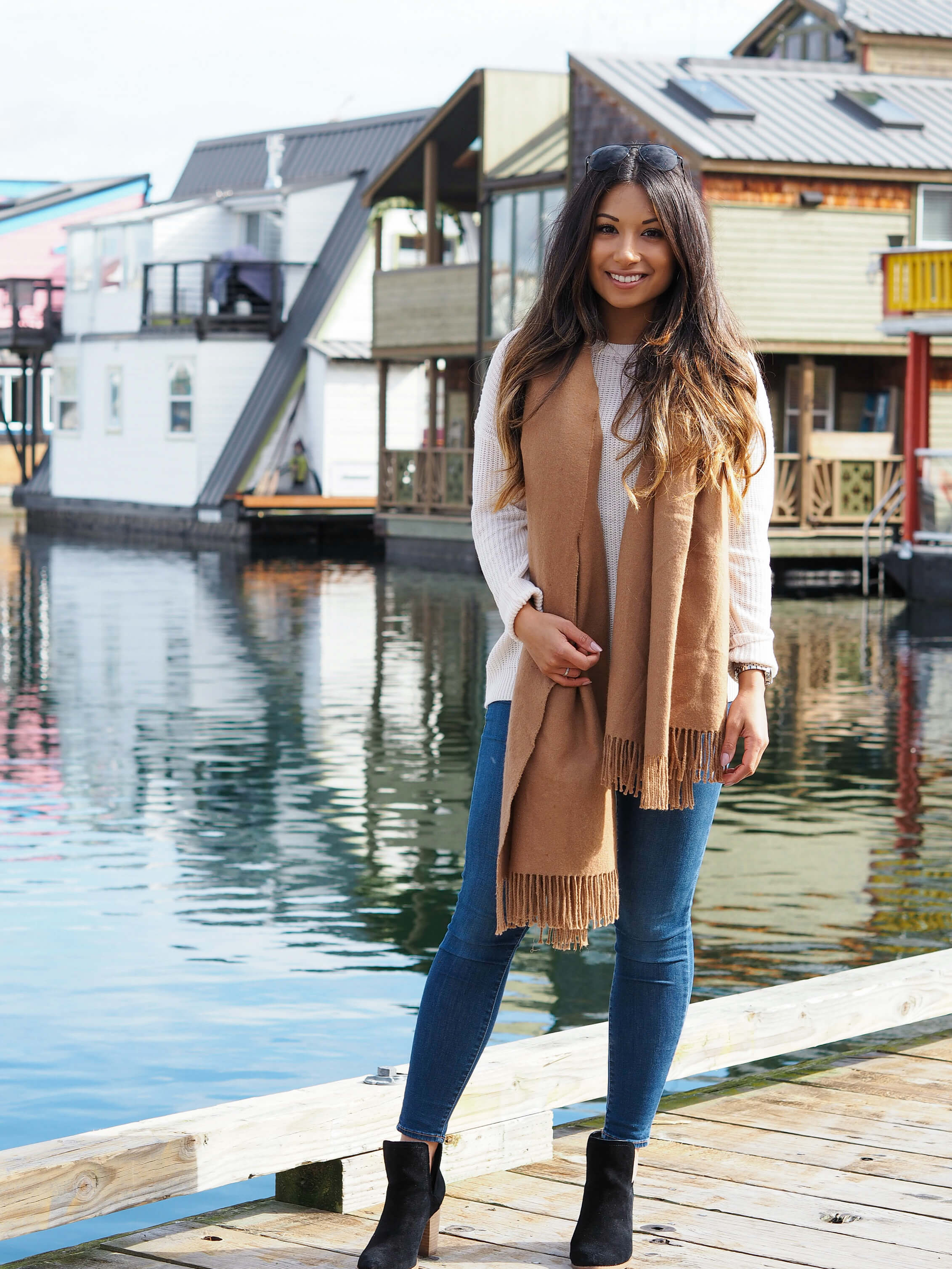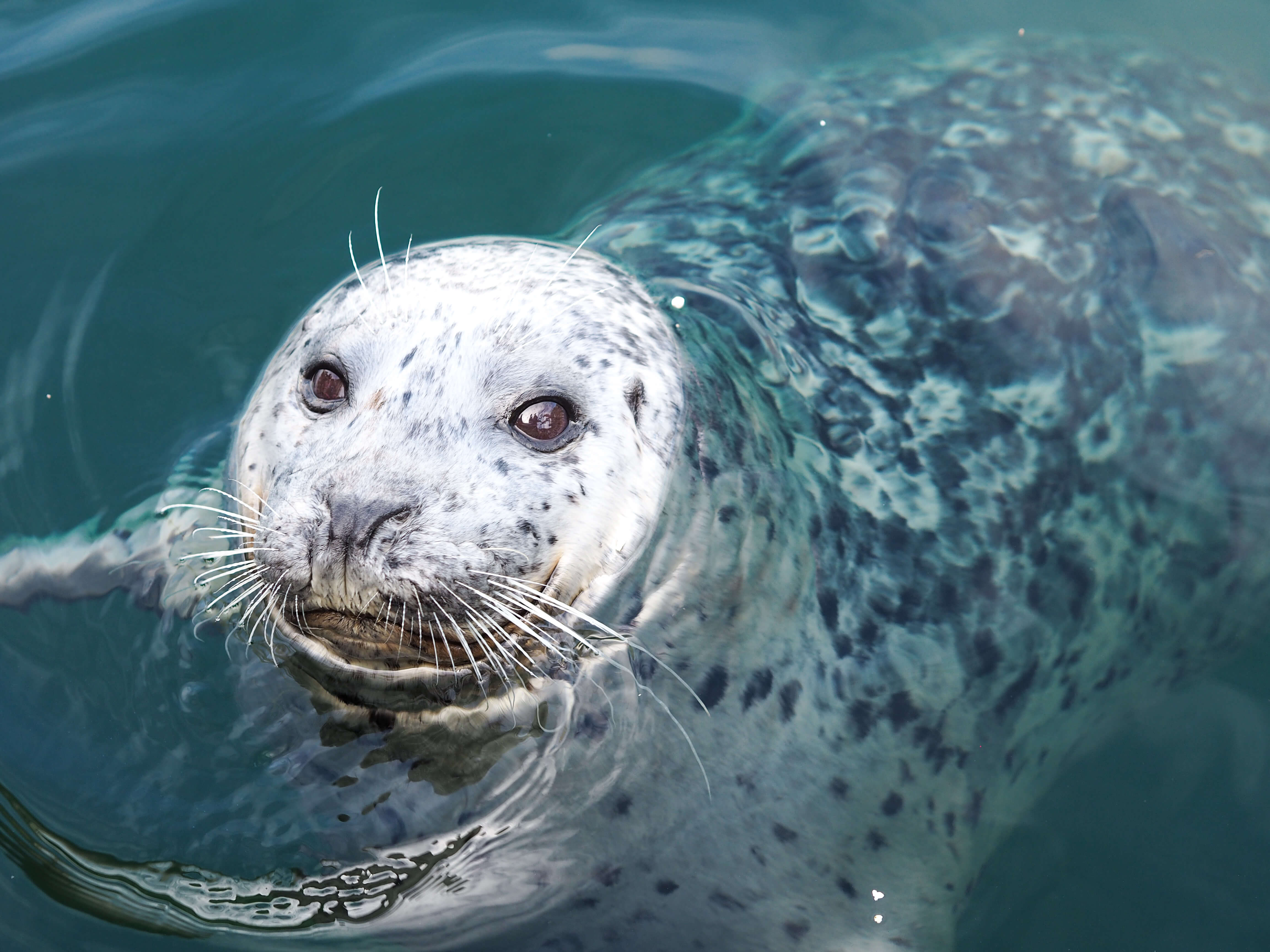 Go Chasing Waterfalls
There are some stunning waterfalls on Vancouver Island, many of which are just a short drive from Victoria. We took a trip to Niagara Falls in Goldstream Park and I was blown away by its sheer size and beauty. It's really easily accessible and is just a few steps from the car park off Highway #1. You'll also find a beautiful waterfall on Mystic Beach, which is about an hour's drive from Victoria on the west coast of the Island. We didn't get time to go here but it sounds amazing and it's definitely on our list for the next trip.
Other great waterfalls within a couple of hours of Victoria include Maryvine Falls near Sooke, Sandcut Beach in Jordan River Regional Park, and Sitting Lady Falls at Witty's Lagoon Regional Park.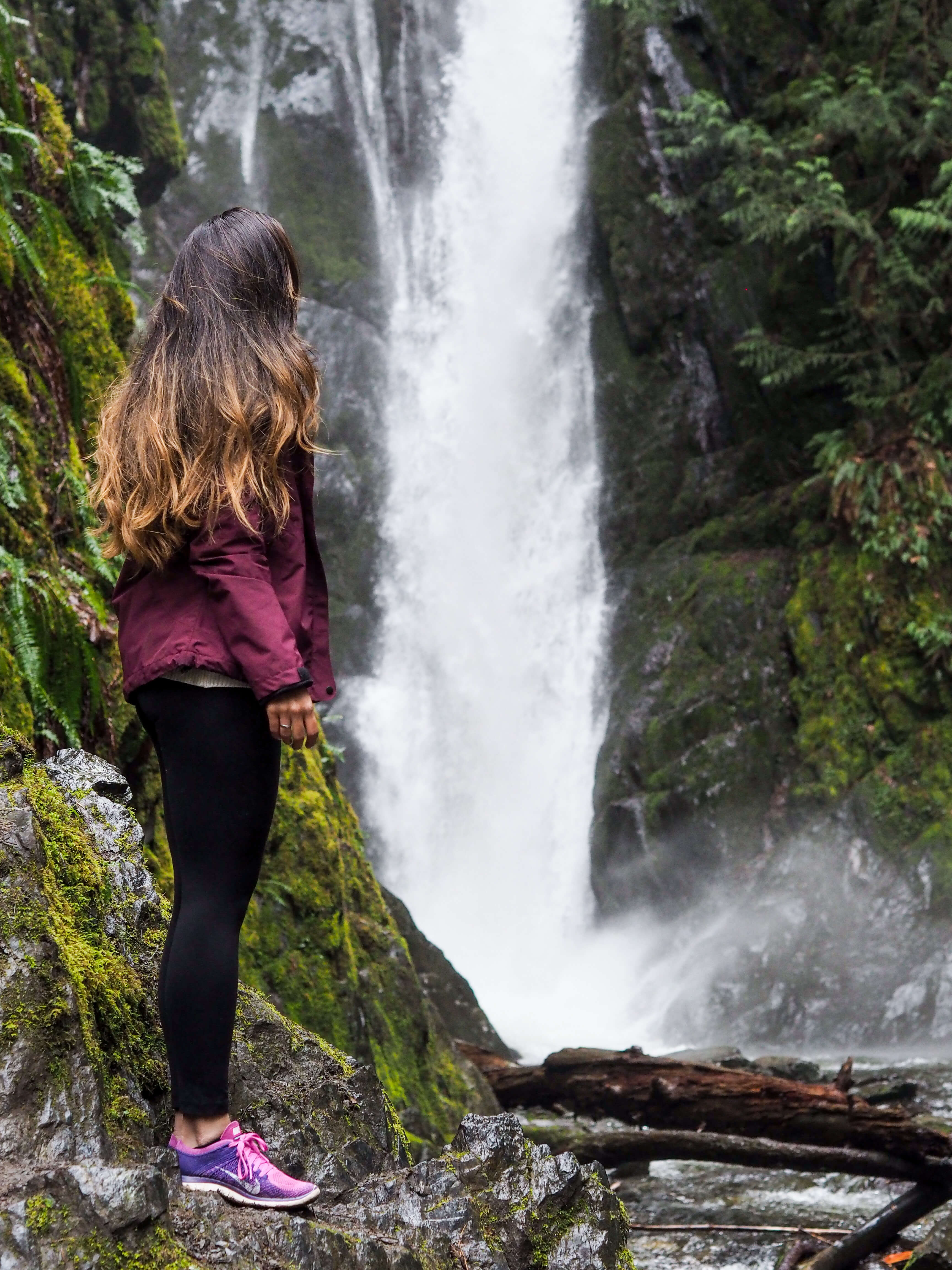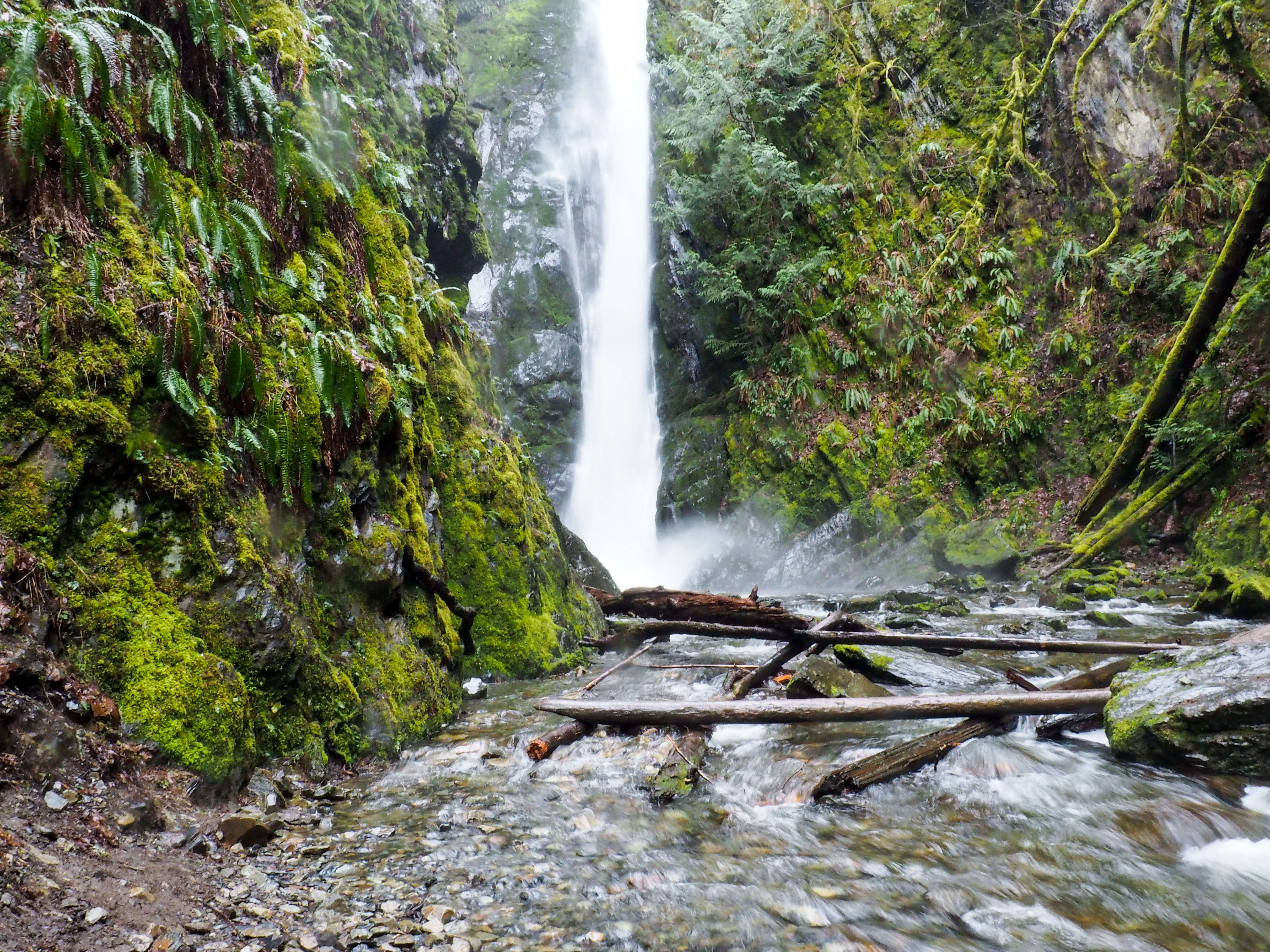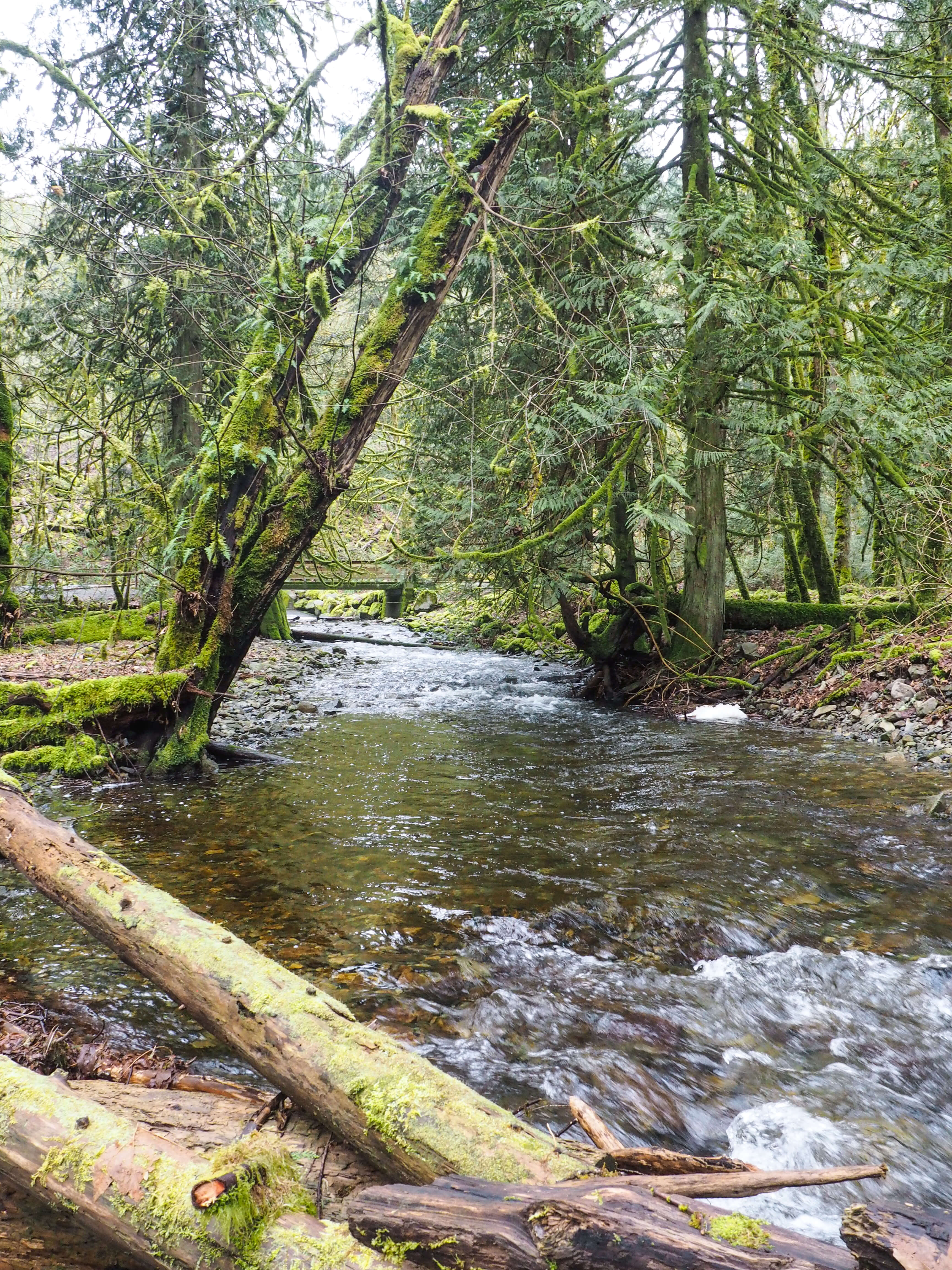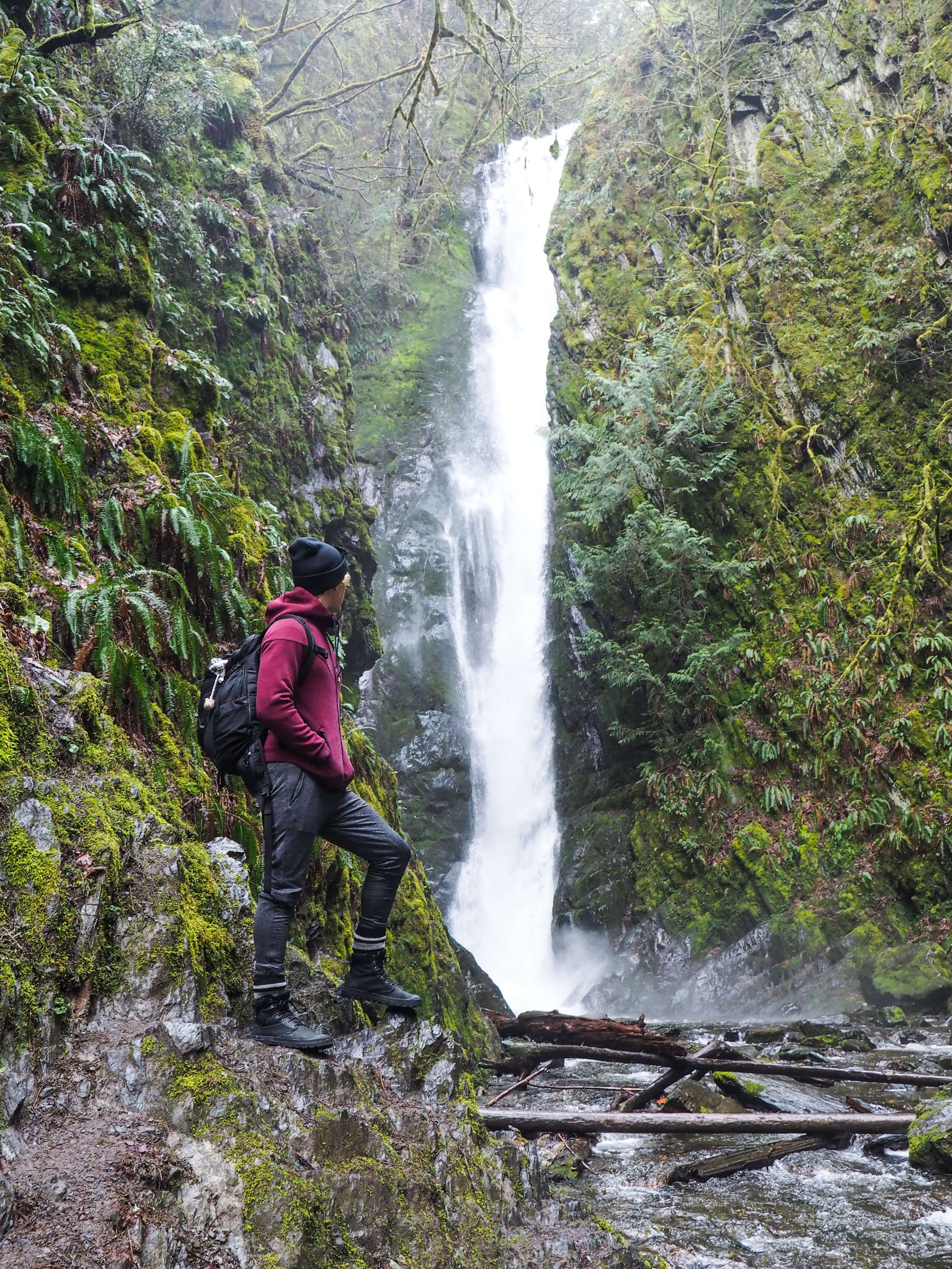 Beaches
Escaping the city to sample some of Victoria's nearby beaches should be high on your must-see list, especially if you're planning a romantic getaway. Grab a car from a local rental company for the day, head out along the west coast, and you'll come across a number of secluded beaches and the most picturesque rugged coastline. We visited East Sooke Park which is about an hour's drive from Victoria, and the views and landscapes are simply stunning. You'll find a number of great spots just a short drive from the city - check out this list for an overview of some of the best beaches.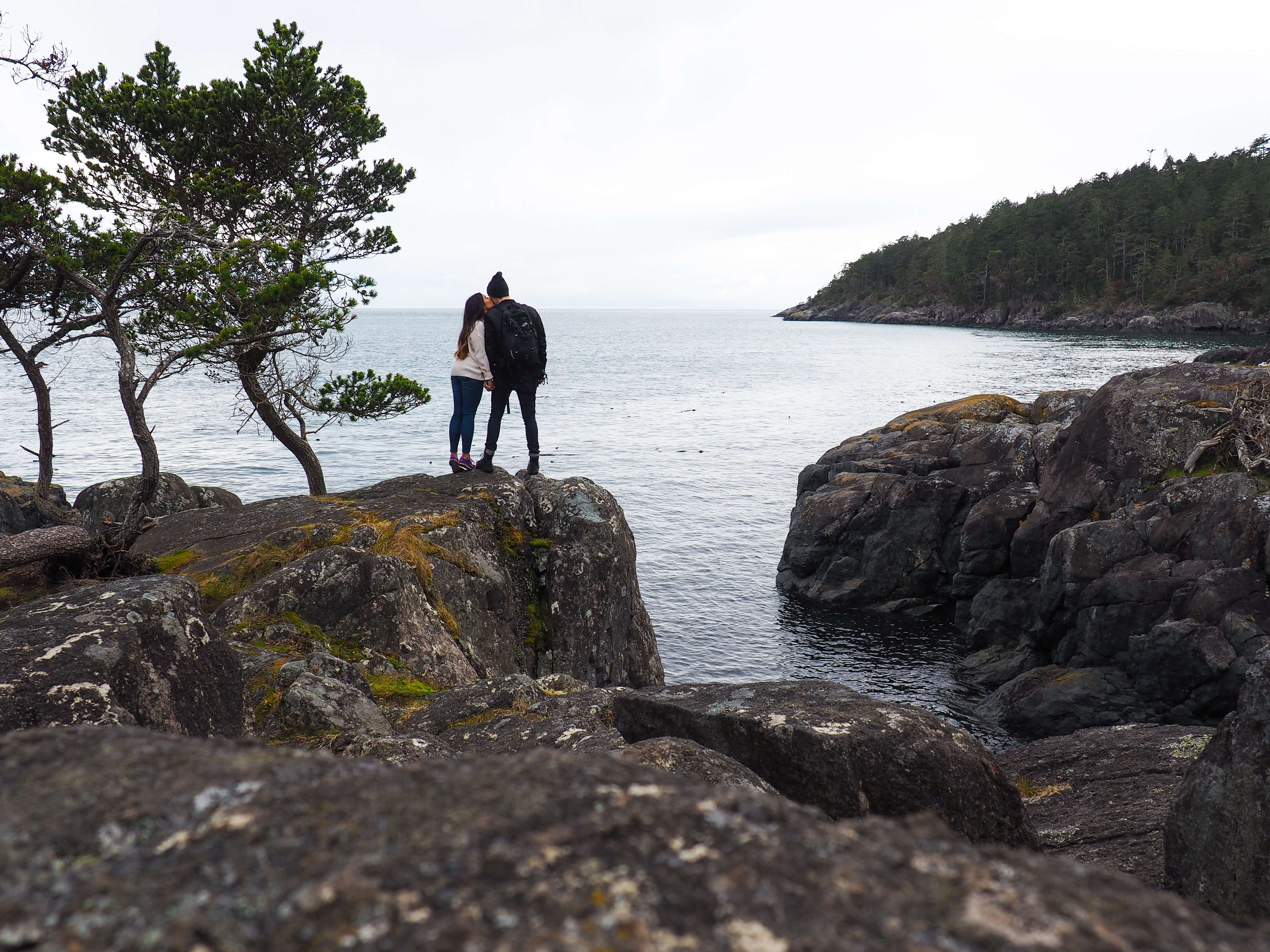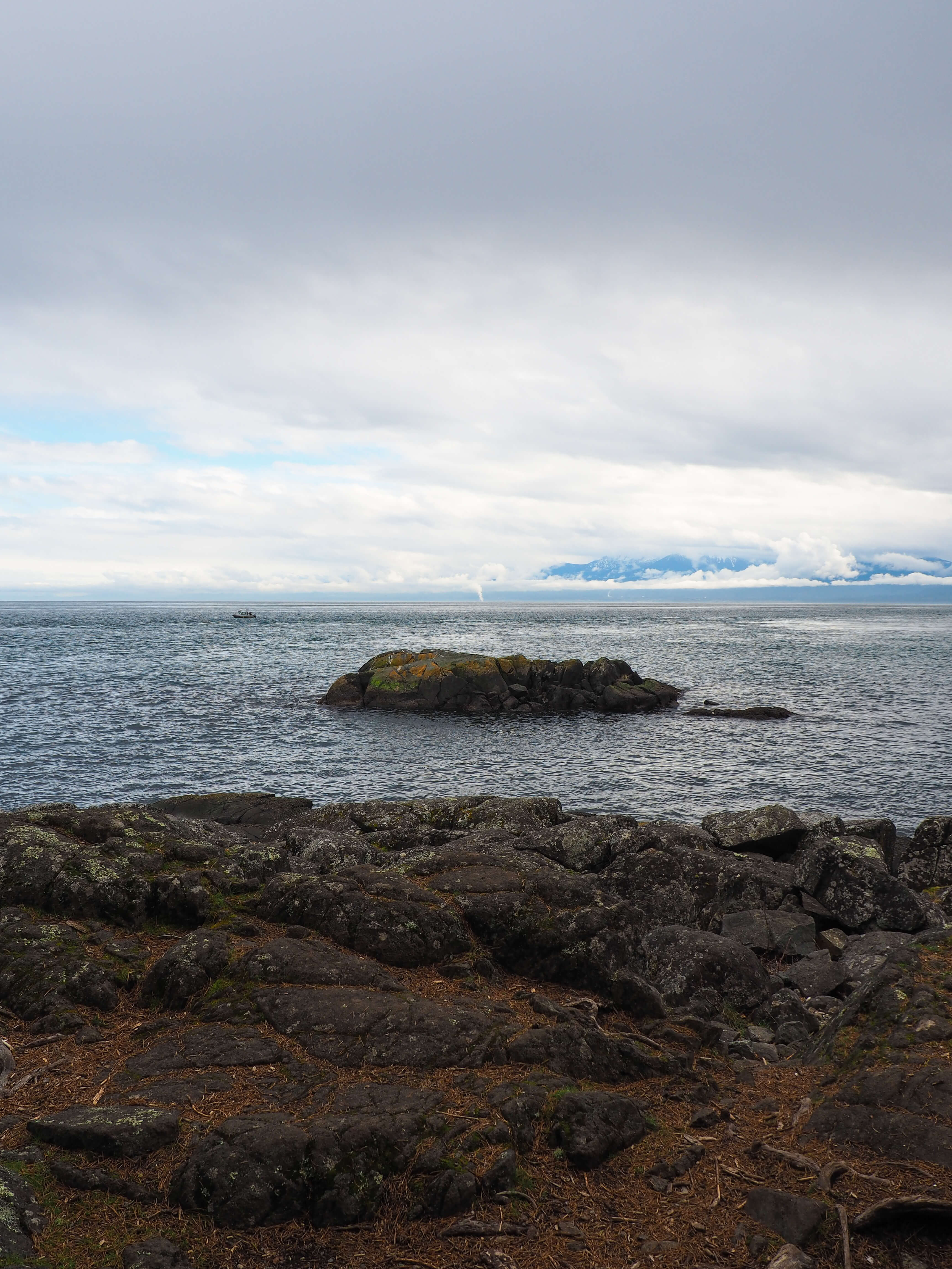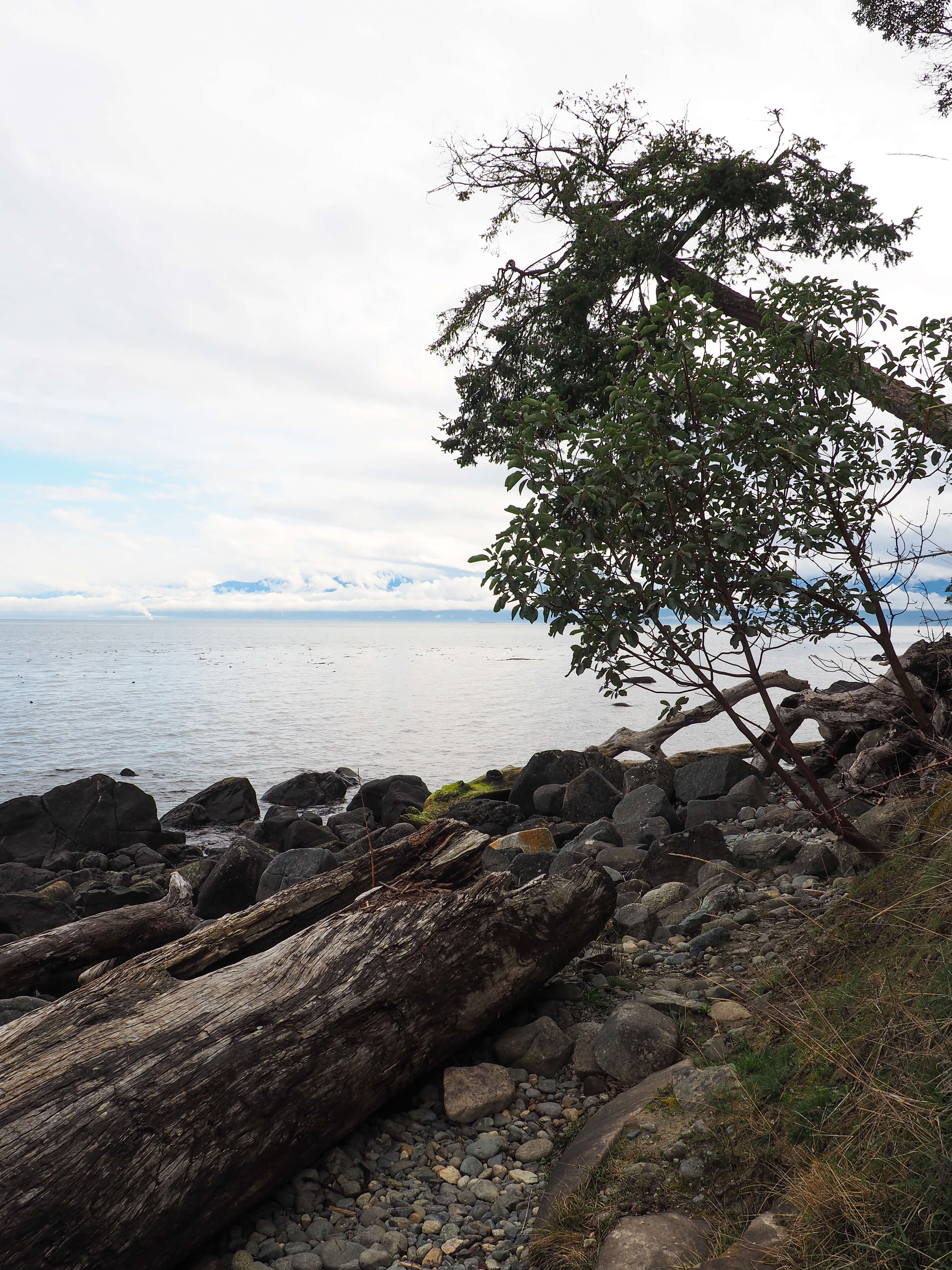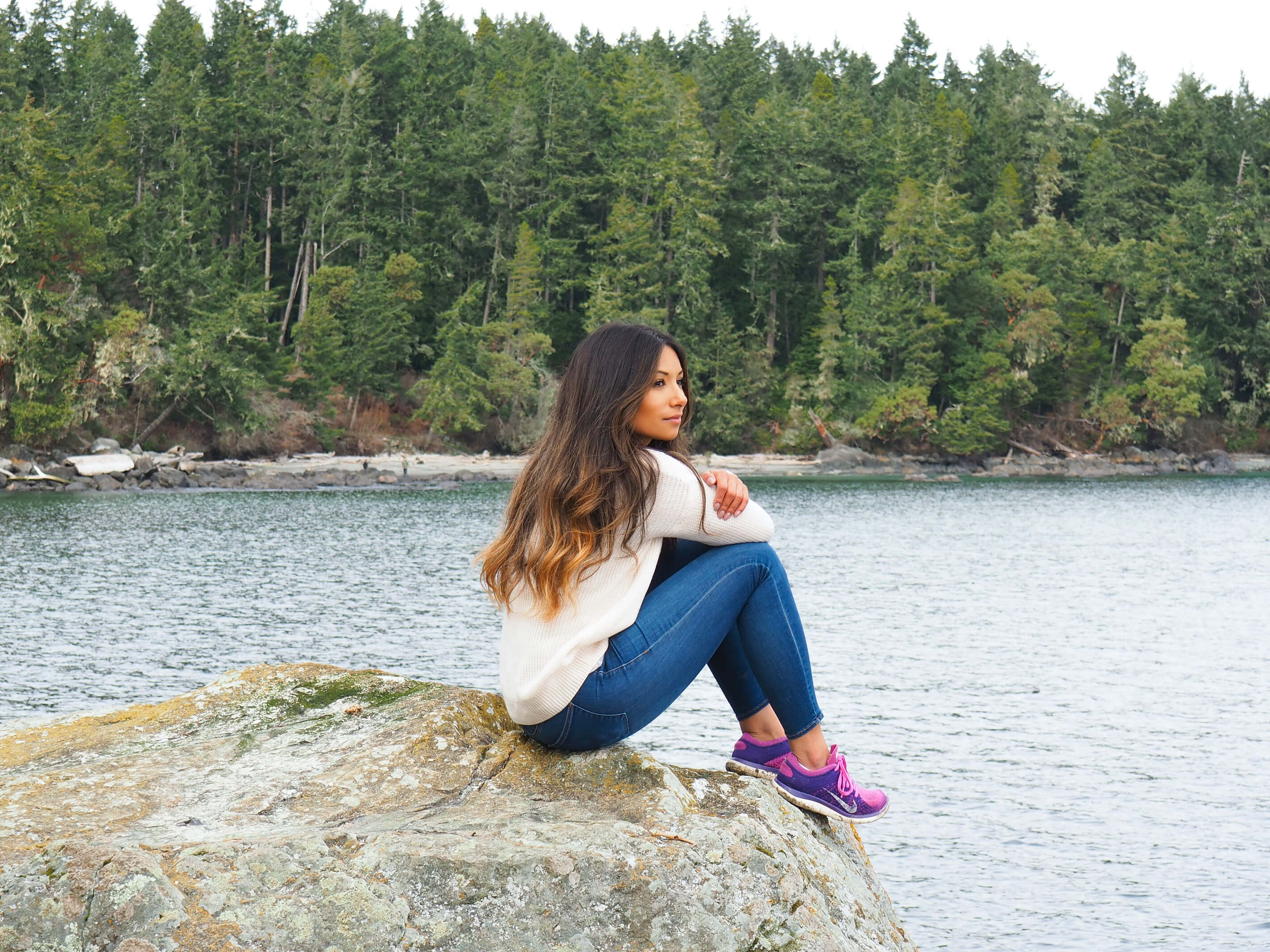 Recommended Eats
Victoria has an amazing food scene and actually has the highest number of restaurants per capita in the whole of Canada. You'll find everything from amazing seafood and local catches, to street vendors and food trucks, to typical British pub grub, so you'll be spoilt for choice. Here are some of my recommended eats and places that you shouldn't miss.
Bard And Banker - Pub Lunch/Dinner & Drinks
One of the things I miss about England is the local pubs, so naturally, we were drawn to the Bard and Banker and its iconic British style. We felt right at home with its dimly-lit wooden booths, leather and brass decor, open fireplaces and cosy atmosphere. Although the pub followed an old-English style in terms of decor, the food was definitely to a west coast standard and it's safe to say it was the best pub food I've ever had! I opted for the Rotisserie chicken which was so tender and succulent, and Matt went for the beer battered fish and chips which was equally as good. The service was excellent and it's right in the heart of Downtown just steps from the harbour. They also have live music nightly and 30 different beers on tap.
Vista 18 - Dinner
We wanted to go somewhere romantic for our anniversary, and Vista 18 Westcoast Grill & Wine Bar at the Chateau Victoria Hotel was absolutely perfect. Located on the 18th floor, the view in itself sets the restaurant apart, with panoramic views of Downtown Victoria, including the Inner Harbour and Parliament building which sits in front of the backdrop of the ocean and surrounding mountains. The food was unbelievable and we left feeling so full and satisfied. The menu boasts a range of seafood and meat options, as well as lighter dishes, and focuses on free range, local, and organic produce. Our server was very knowledgeable and friendly and advised us on the best wine to pair with our dishes, and the atmosphere was elegant and intimate so the ideal setting for a romantic meal. If you're looking for somewhere a little more upmarket, with fine food and great service, Vista 18 is a top choice.
Nourish - Lunch / Dinner
If you want something super healthy, Nourish is the place to go. Although we didn't get chance to eat here, we did pass by and it's located in a really cute heritage property 5-minutes from the Inner Harbour. They have several different rooms, including a cafe, dining room, study, and parlour, and the menu follows a farm-to-table style with hearty dishes and locally sourced, organic, healthy food.
Steamship Grill - Lunch / Dinner
Located right in the Inner Harbour in the Steamship Terminal Building, Steamship Grill is a great place for lunch, dinner and happy hour. The menu is varied featuring a mix of west coast seafood and oysters, local produce, and worldly flavours, and they offer Starbucks coffee as well draft craft beers and an extensive wine menu. Steamship also has one of the best patios in Victoria which is covered and heated and sits right on the harbour.
Where To Stay
We stayed at a place called Abigail's Hotel, a gorgeous 1930s Tudor bed-and-breakfast in the heart of Downtown Victoria. The room was so charming and elegantly decorated and featured a wood-burning fireplace, a king-sized bed, a huge balcony, and a marble bathroom and jacuzzi tub. The decor was very romantic and I loved how beautifully British it was. Tea and coffee are available in the lobby all the time (as well as in the rooms), the hotel puts out a selection of appies around 5pm which was a really nice touch, and breakfast is included with a different menu every morning.
The hotel is about an 8-10 minute walk from the Downtown Harbour in a residential area, so it's conveniently located as everything is within walking distance. We really couldn't have asked for anywhere more perfect for our anniversary and if you're looking for somewhere characterful, quaint, yet also modern and luxurious, then this is the place!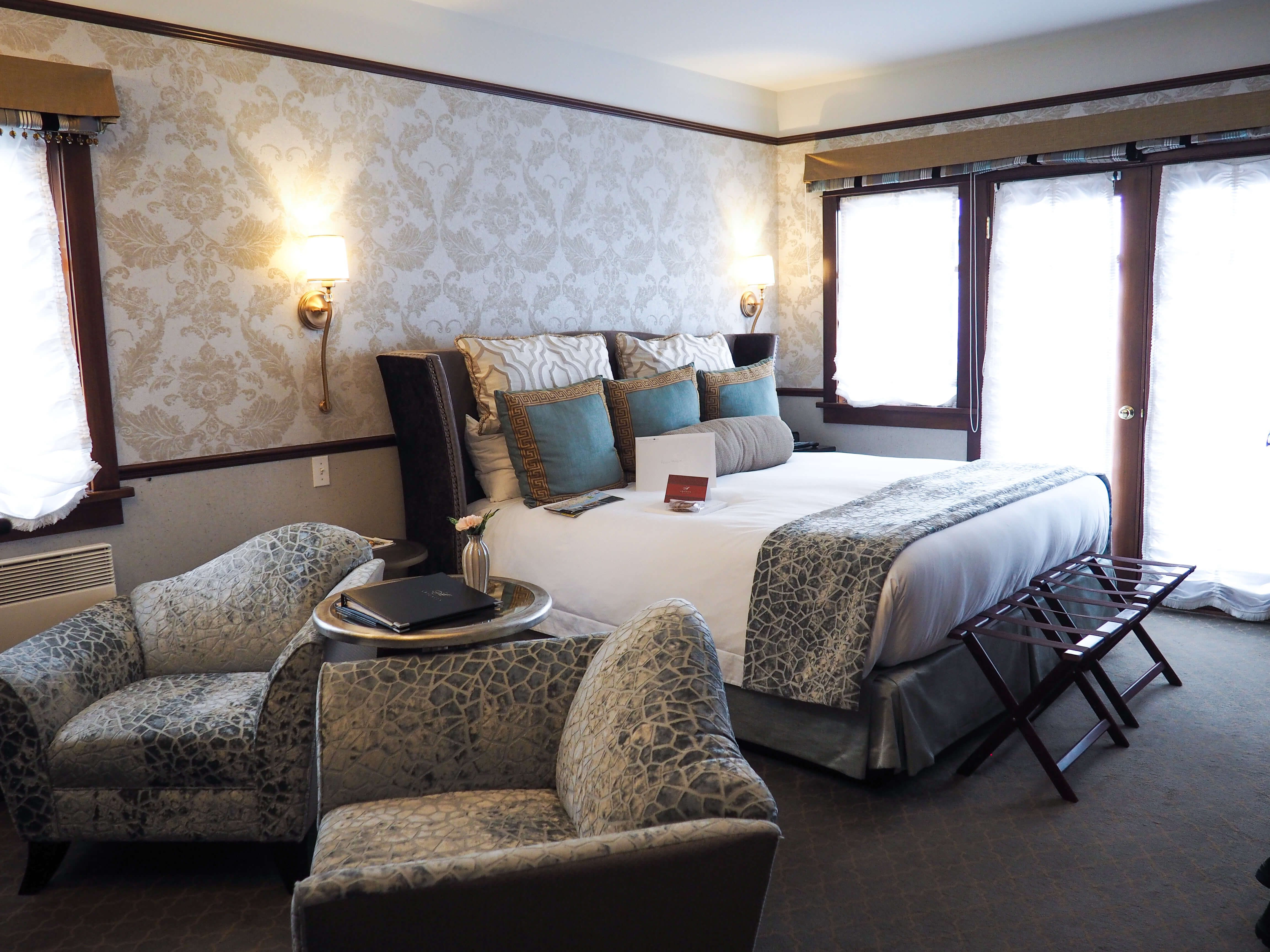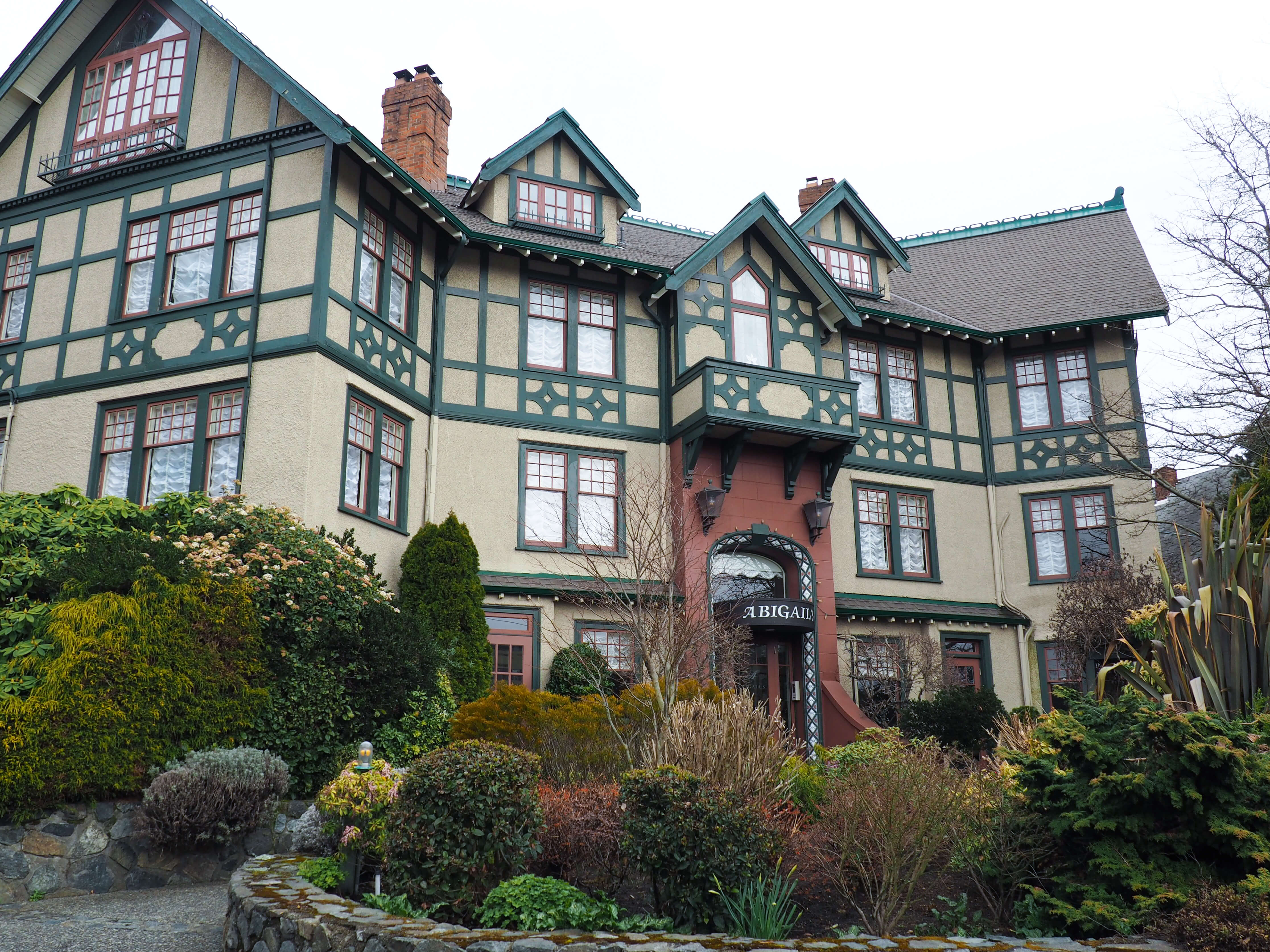 How to get from Vancouver to Victoria
I can guarantee that you'll enjoy the journey over to Victoria just as much as you will the activities, especially if you go by air. There are a number of ways to get from Vancouver to Victoria, but I think flying over via helicopter with Helijet will always be my number #1 choice as it makes your trip that extra bit special and the views from up above are unbeatable.
Helijet operates from Vancouver's Waterfront and Vancouver International Airport and flies directly to the Victoria Harbour Heliport taking just 35 minutes, which is much quicker and more convenient than taking the ferry. Helijet offers several flights throughout the day and operates all year round, and they offer a fairly generous luggage allowance as well. The flight is super smooth and quick, it's fuss-free, and you'll start off your trip on a high (literally!) with stunning views of the city, the ocean, and Vancouver Island. The helicopters are super comfortable and the Helijet terminal in Victoria is located at Ogden Point Breakwater, just a 5-minute drive from Downtown Victoria, so you can continue adventuring right up until your flight. Fares start at $179 each and the first child travelling goes free.
Alternative modes of transport include travelling by floatplane with Harbour Air, and by ferry with BC Ferries.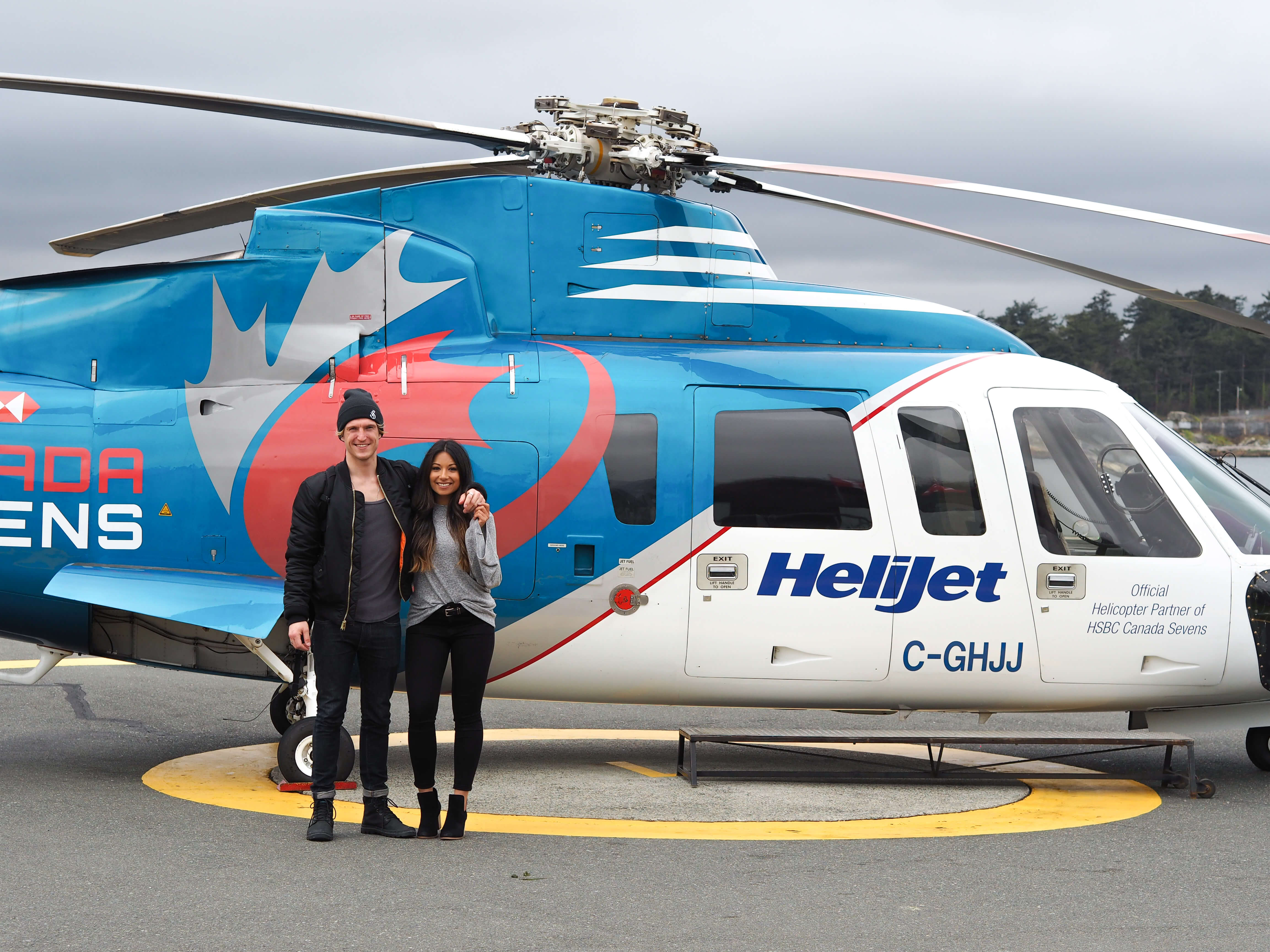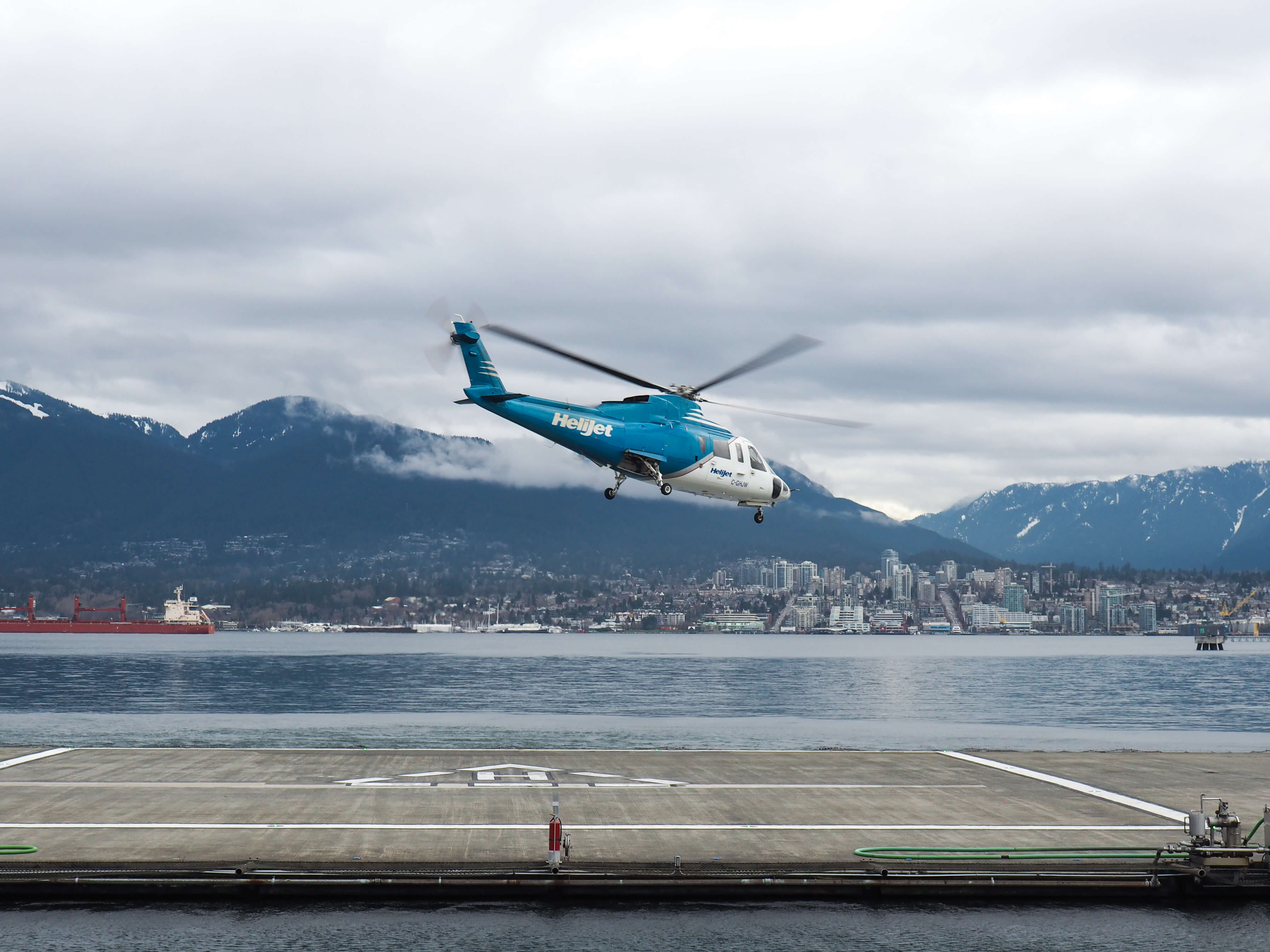 We had such a fantastic time celebrating our anniversary in Victoria and I can't wait to go back and explore more of the city and the surrounding area. We couldn't have asked for a more special and romantic trip and it's safe to say that Vancouver Island has definitely stolen my heart! If you guys have any questions about Victoria or are wondering what to do, or if you want to share your favourite things to do in the city, drop me a comment below as i'd love to hear your thoughts!