We've just arrived back from yet another road trip to the Rocky Mountains in Alberta and it was such a fun few days! This was actually our 4th trip to the Rockies, so it's safe to say we really love it there and it's such a gorgeous part of Canada. Since we moved to Vancouver we've visited Banff and Jasper during March, April, August and September, so we've got a pretty good idea of the weather and what type of outfits and things to pack when visiting at those times. One of the things I love most about the Rockies is that every season brings a totally new experience, and I do find that visiting in the shoulder seasons such as autumn allows you the best of both worlds as you get nice weather and it's a little less busy than in peak months.
Anyway, I've received lots and lots of questions about what to wear in Banff in autumn so I thought I'd put a post together outling a few essentials and what kind of weather you can expect from a September/October trip. One thing I want to highlight is that because it's the mountains, the weather can be unpredictable year-round. It can go from 25°C to -10°C in the space of a week (we experienced this on our last September road trip) so with this in mind, I'd recommend that you to pack a range of clothing to cover all bases and the temperature in autumn can really vary. Hopefully you find this post useful if you're planning a trip to Banff or Jasper and you're wondering what to take with you, and let me know if you have any questions in the comments!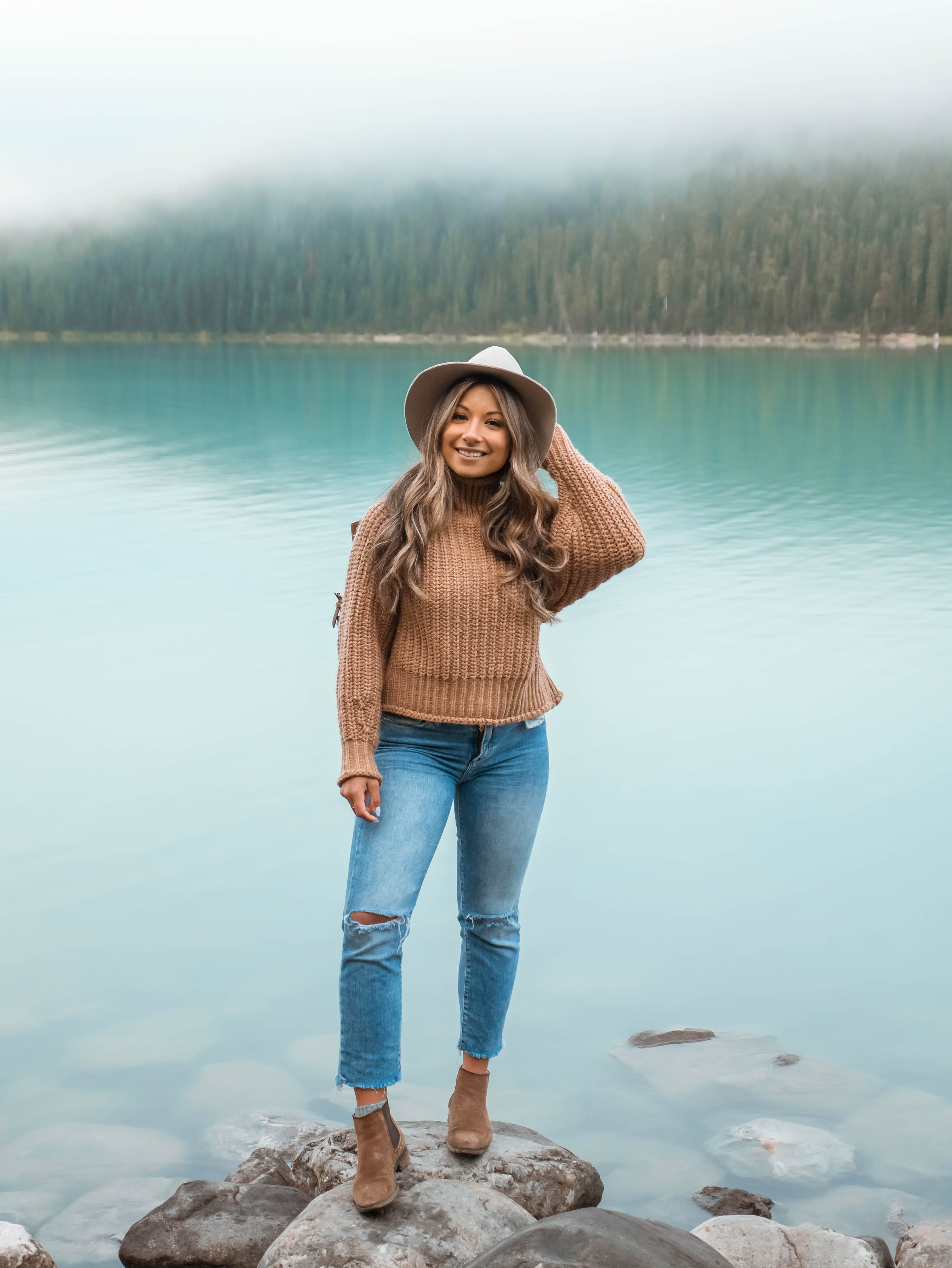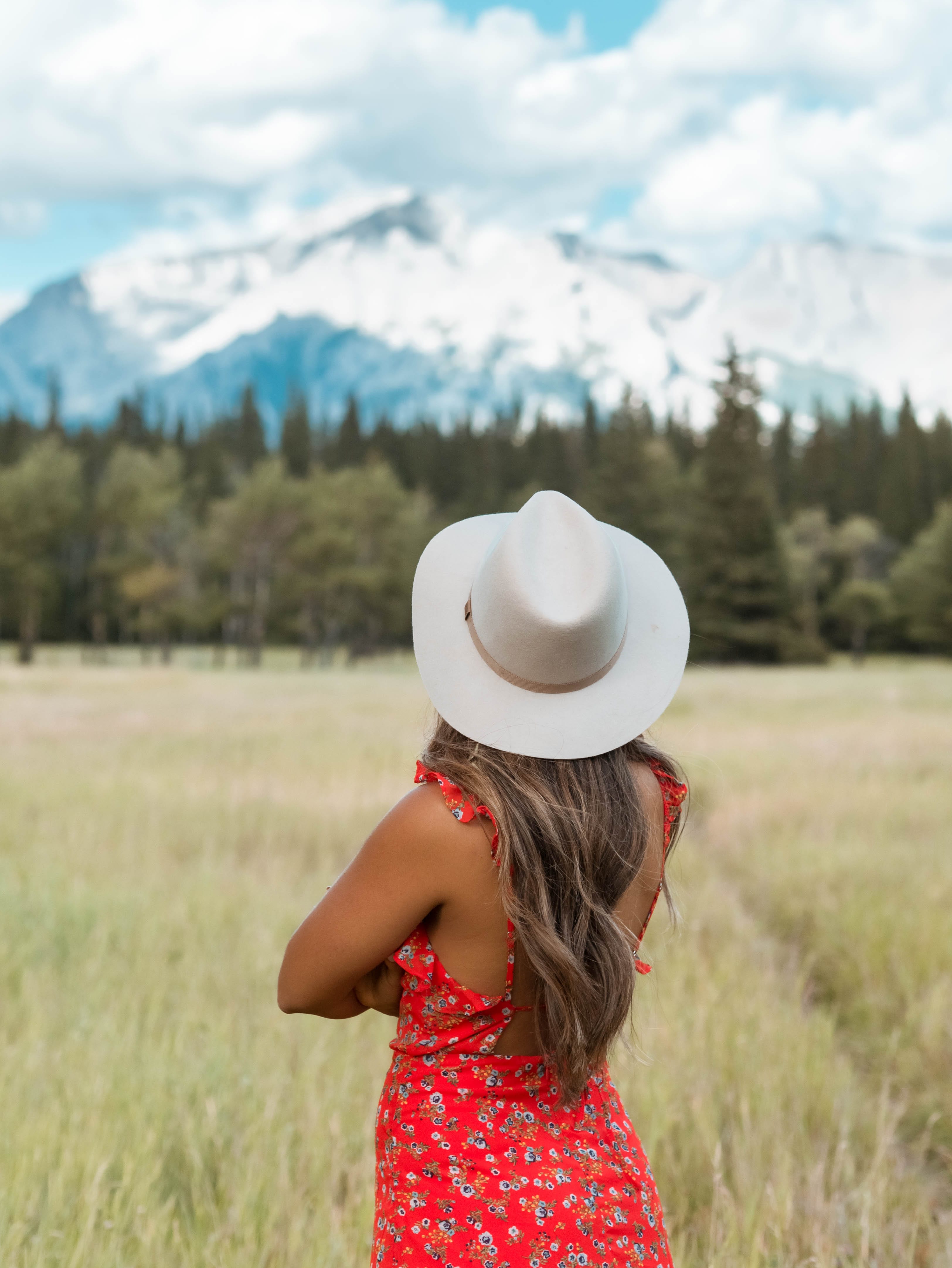 Whats the weather like in autumn in Banff/Jasper?
Generally, the weather in autumn in the Rockies is beautiful. The leaves all turn a golden yellow, you get those crisp, dewy mornings, the lakes still glisten a turqouise blue and if you're lucky, you might even get a dusting of snowfall over the mountain peaks. It's really a gorgeous time to visit.
End of August
We visited at the end of August so I thought I'd include this too. The weather was lovely - warm in the daytimes (between 18-25°C) and around 8-10°C at night. Mornings were pretty fresh (around 10°C) so I wore either my coat or a nice chunky knit jumper and jeans. In the afternoons when things warmed up, I switched to shorts and a tank top or a summer dress with my cardigan and a light puffer jacket at hand in case the wind picked up.
September
Early September temperatures are similar to August, but by mid-September is starts to cool down a little and you feel it more in the mornings. Average temperature in the day is around 15-17°C and around 2-4°C at night. Some very early snowfall is possible too, so a winter jacket is recommended especially if you're camping. Layering is key, so you can bundle up when you need to and strip down when the sun comes out. The range of temperatures is quite large in September (as I mentioned before, on our September trip we experienced 25°C and sunshine on Monday and -10°C and snowfall by Friday) so try to pack for all weather. September is a great time to hike with cooler temperatures and beautiful fall colours.
October
October is a lovely time too. Note that a lot of key attractions and key roads (such as the road to Morraine Lake) close around the 2nd week of October. Snowfall and rain are a bit more likely as you get further into October and the average temperature in the day is around 8-10°C and -2°C at night. Expect snowfall at higher elevations. Pack for colder temperatures, bring your winter jacket, decent shoes and socks, and layers are key especially if you're hiking. Don't forget a decent puffer and waterproof jacket. If there's quite a bit of snowfall, allow extra time to drive to Calgary or Edmonton airport if you're flying.
Lake Louise
Keep in mind that Lake Louise is generally colder than Banff or Jasper. The average temperature in July is around 13°C so take an extra layer or a blanket if you plan to canoe around the Lake, especially in the morning. I was surprised by how much more brisk it was than Banff when we visited in August.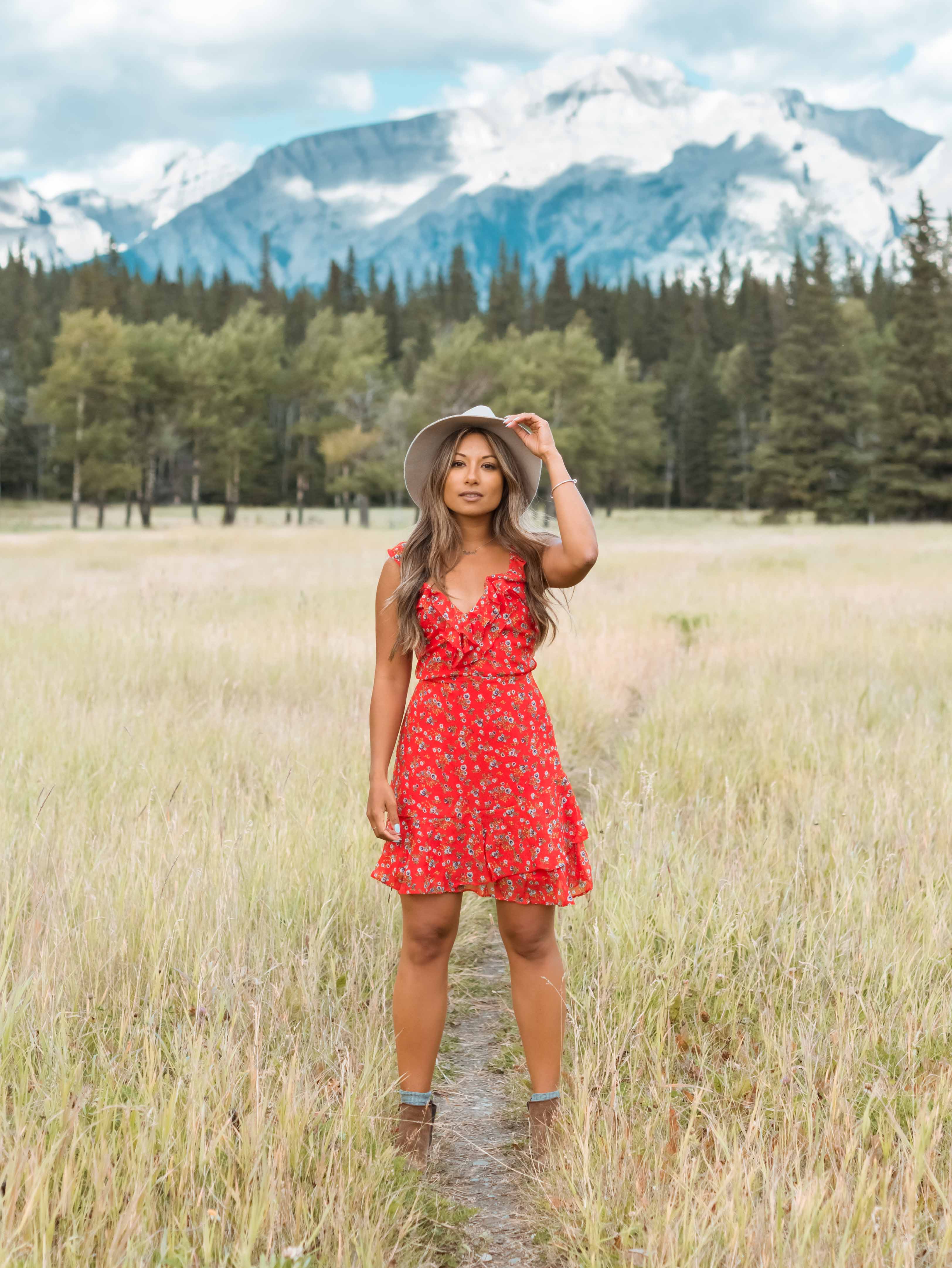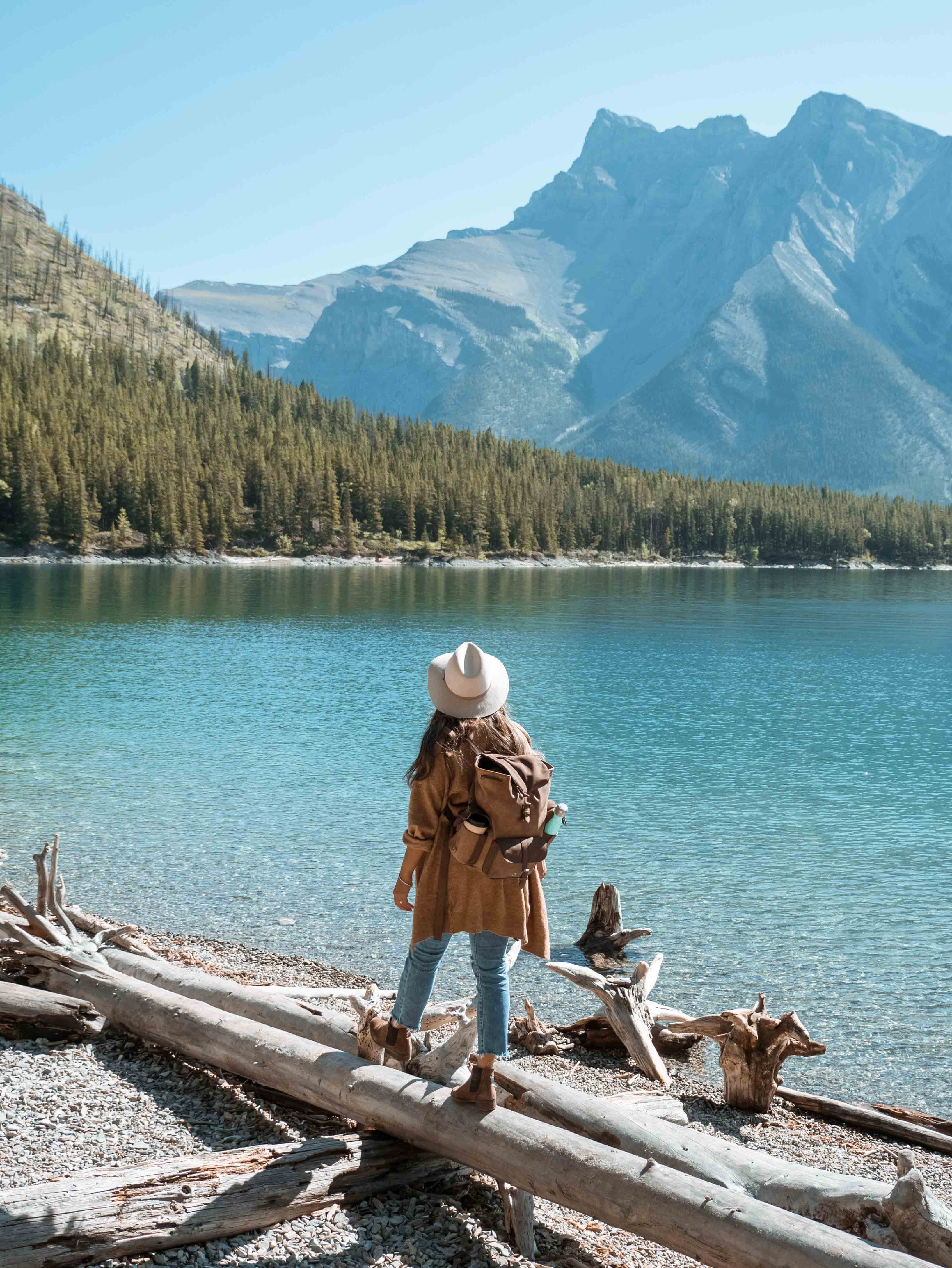 Banff/Jasper packing list for Autumn
Here are a few recommended items to take with you if you're visiting in autumn. Of course, everyone is different and because we usually drive there, I tend to take more options than I need so you don't necessarily need everything on this list and I may have forgotten a few things. However, hopefully this will give you an idea of what's suitable to take for the season and I will place a star* next to some of the absolute essentials.
CLOTHING
Winter Jacket*
Waterproof Jacket*
Puffy jacket (great as a mid-layer and packs easily)
Wooly Jumper
Light knitwear (good for layering)
Fleece (great for camping/hiking & very warm)
Leggings (for hiking/daily wear)*
Jeans
Denim Shorts
Tank tops/thin under layers*
Long sleeved layers (great for hiking)
Waterproof trousers (great if you plan to hike a lot)
Sports tops (great for hiking)
Summer dress (nice to have if it's warm and you can layer jackets/knits)
Cardigan (great for layering/throwing on)
SHOES
Trainers (fine for shorter hikes)
Hiking boots (recommended for the longer hikes or if it's rainy/snowy)*
Everyday boots (I quite like wearing my little brown boots when we roadtrip, they're practical and keep my feet warm but still look stylish. Thursday Boots do some pretty similar)
Flip Flops - good to have for camping showers*
ACCESSORIES
Wooly hat*
Gloves*
Blanket scarf (I love this to throw on when we're in and out of the car or to use as a blanket)
Fedora hat (perfect for greasy hair days and looks nice in pics)
Warm socks*
OTHER
Insect spray*
Bite cream (I love the Thursday Plantation Antiseptic, it stops itching immediately)*
Reusable water bottle & coffee cup*
Snack bars & nuts (great for road trip days)*
Battery pack charger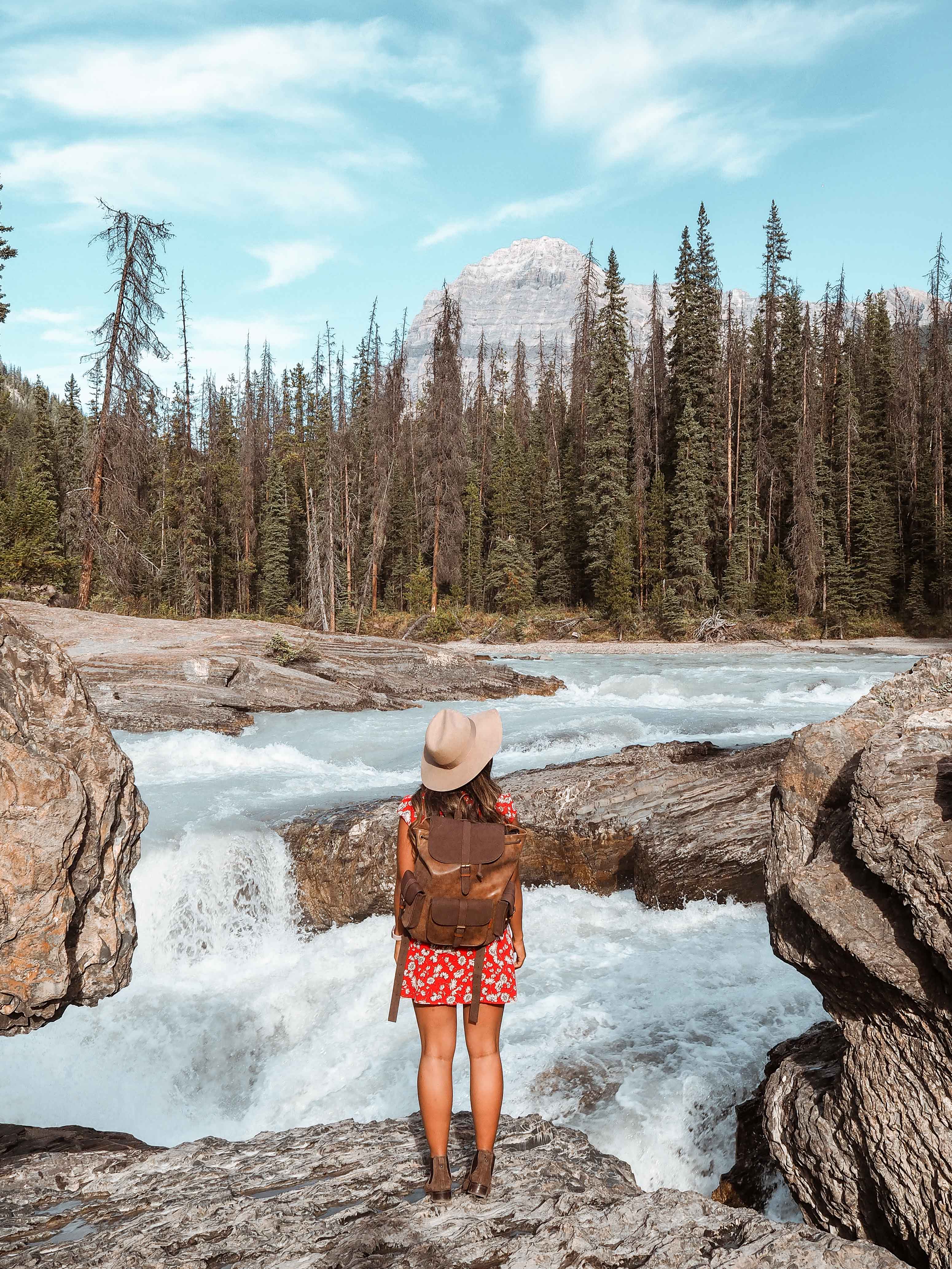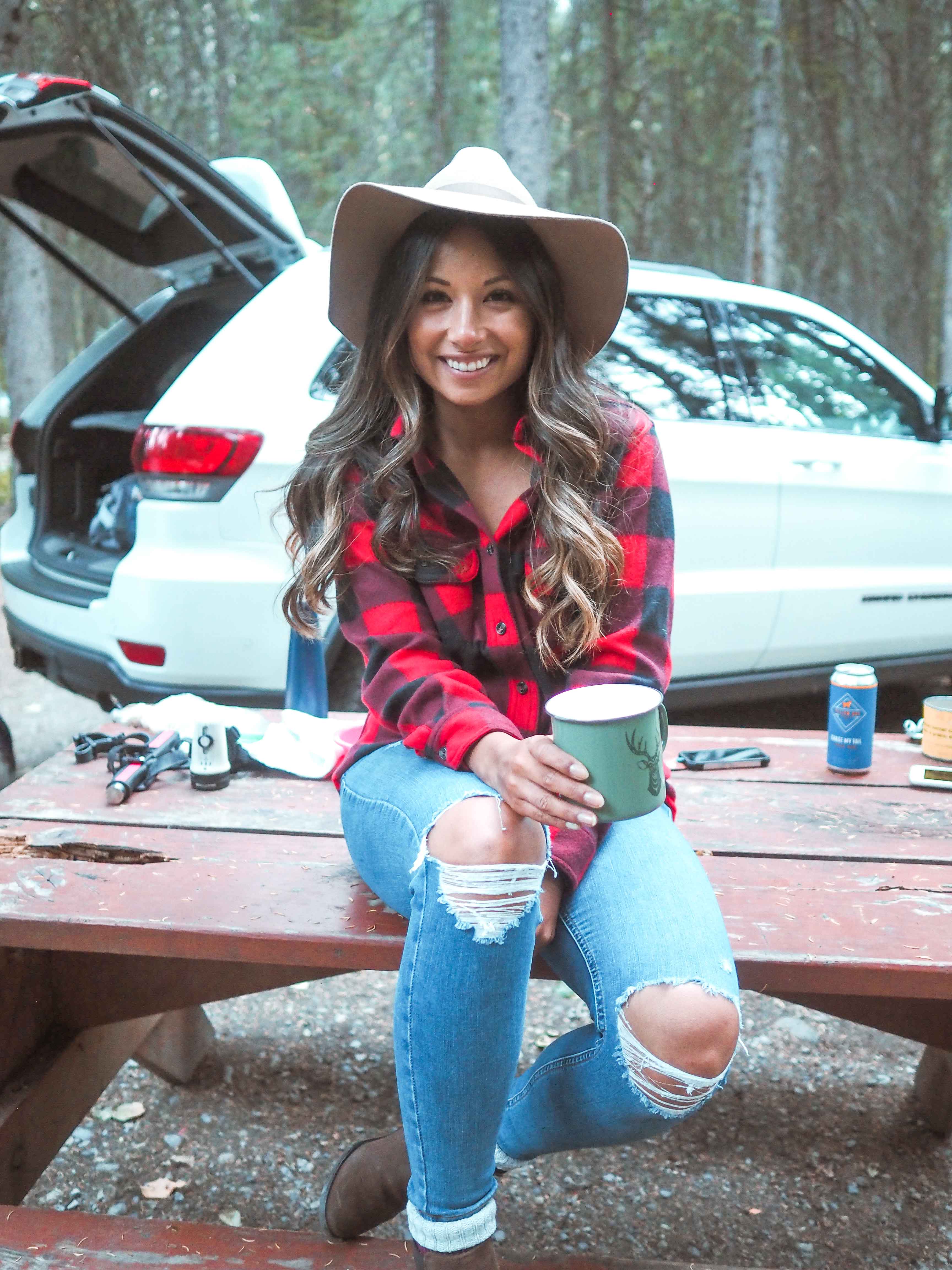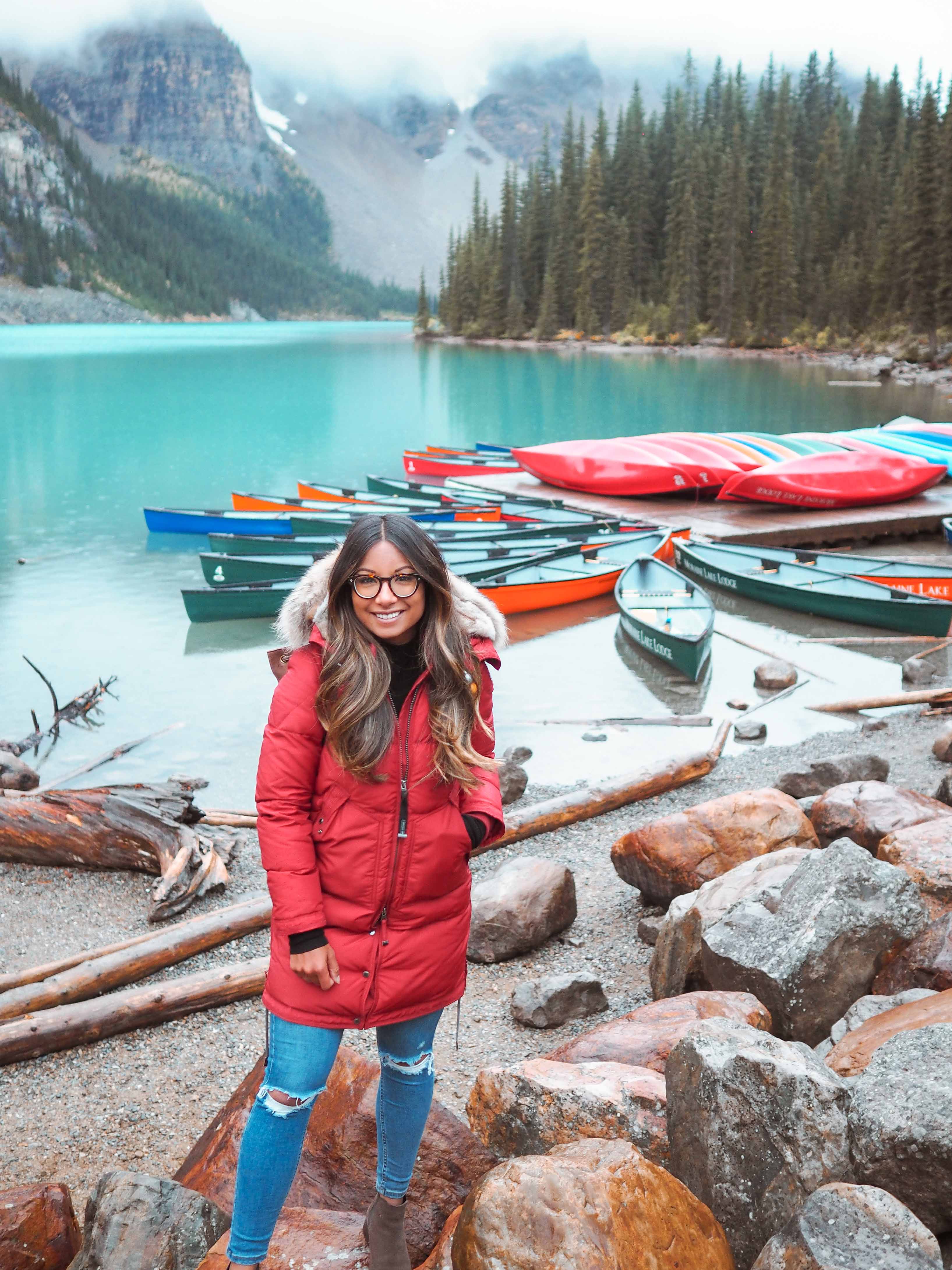 I really hope you've found this useful if you're planning a trip and you're not sure what to wear in Banff in autumn! Let me know if you have any questions and if you're looking for planning/itinerary ideas, take a look at my blog post or vlog from our big Banff, Jasper and Yoho trip that we did in September!