Packing for your holiday is tricky at the best of times, never mind when you're heading to a tropical destination. On a recent trip to Mexico with Southwest Airlines, I experienced the absolute extreme of tropical – hurricanes, floods and tornado warnings to be exact – so I definitely learned a thing or two about the essentials you need for a tropical getaway!
I don't know about you, but I tend to base my daily outfit choices on the weather. If it's grey and gloomy in the morning, I usually opt for something comfortable and dark. When it's lovely and sunny, I go for something a little more bright and playful. But how on earth do you decide what to take with you on holiday when every day might be a mix of both storms and sunshine?
Well, the obvious answer is to just pack every single outfit combination in your wardrobe. However, you might raise a few eyebrows if your luggage contains a year's worth of beach wear for a 2 week holiday. Not to mention, it's never nice being that girl who can't handle her suitcase because she's packed too many bikinis. Ladies, i'm sure you've been there – I definitely have and I've regretted it every.single.time.
Instead, you're better off packing a few versatile yet stylish essentials that are suitable for any weather but will still look fabulous in your holiday snaps. Here are my 8 packing essentials that will keep you feeling chic and comfortable on your tropical getaway.
Bikinis
Tropical usually means it's going to be hot, so even if the sun isn't shining, that's enough reason to live in a bikini for the duration of your holiday! For a 2-week trip, I recommend taking 5 or 6 bikinis, preferably ones that you can mix and match. It is tempting to take a bikini for every day of your getaway, but the likelihood is that you'll end up wearing your favourite bikinis more than once so the others will just get left redundant. My favourite bikini brand at the moment is Soulstice Swim – their designs are cute & feminine and their cheeky cuts give you the best bum lift ever! (Pictured in pink, details below)

(Details: Floripa Top in BLOOM / 3 Strap Bottom in BLOOM)
Go Pro
Even in the craziest of storms, you'll probably still want to record your adventures. Our GoPro is one of my favourite travel gadgets as it's so versatile and easy, plus you don't have to worry about it getting wet as you would with a fancy camera. It's waterproof up to 40m (with the right housing), so even if it's not the best sunbathing weather up top, you can always dive into the depths of the ocean and explore the underwater world.
Workout Gear
Pack some fab workout gear so you can hit the gym or yoga classes if the weather takes a turn for the worst. Even if it's beautiful outside, you'll probably still want to workout especially if your gear looks like this! Public Myth has some gorgeous activewear that's unique & colourful and looks great on, plus it's pretty affordable too.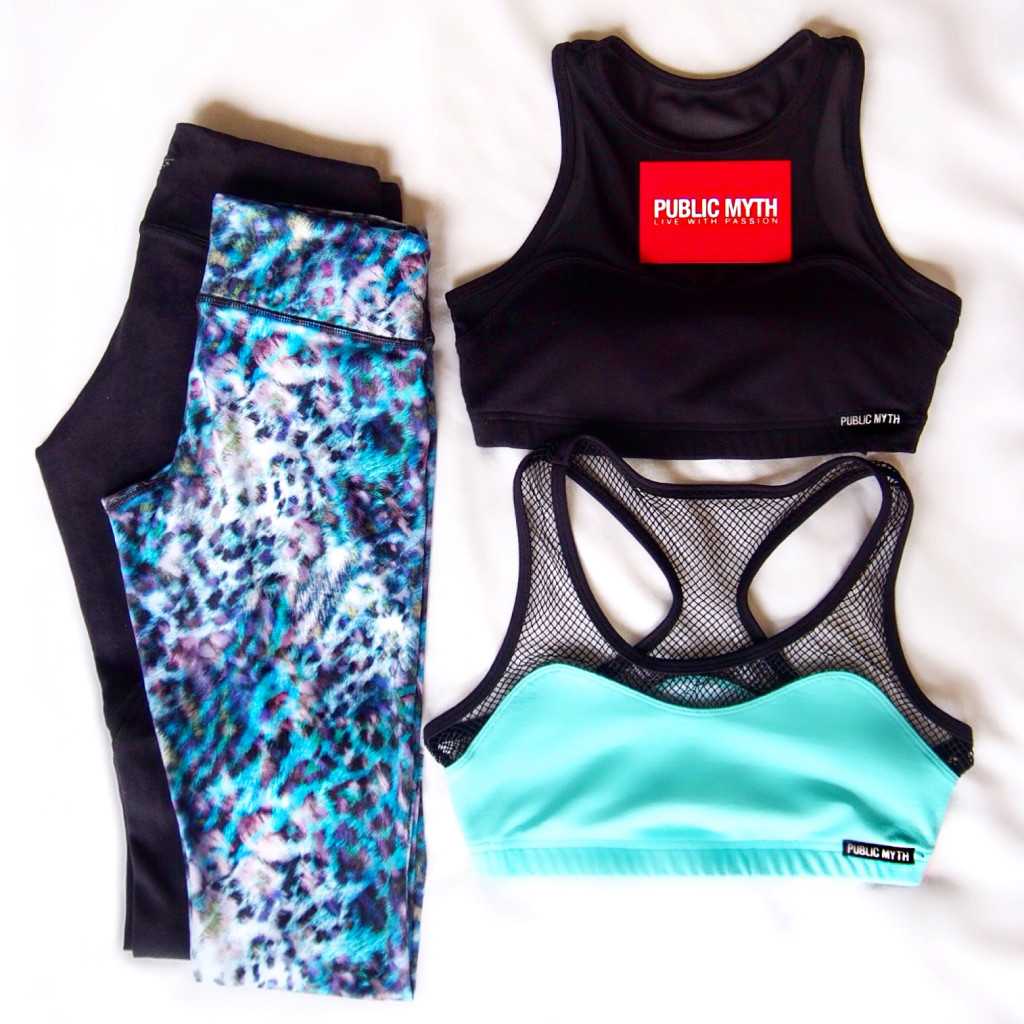 (Details: Black Teaser Crop Legging / Sapphire Lynx Crop Legging / Bring It On Mesh Sports Bra / Turqouise Teaser Sports Bra)
Beach Bag
A beach bag is an essential for any getaway, but if you're heading to a destination that could see a few showers, it's better to invest in one that can withstand a bit of rain. Avoid the paper-thin fabric tote bags as your gadgets and essentials will end up getting soaked. Opt for something a little more sturdy that could also double up as your travel bag to save you space & keep everything nice and dry.
Straw Hat
Grab yourself a trilby or timeless fedora to look effortlessly stylish and protect your hair whether it rains or shines. Or, go all out and opt for a Sombrero instead…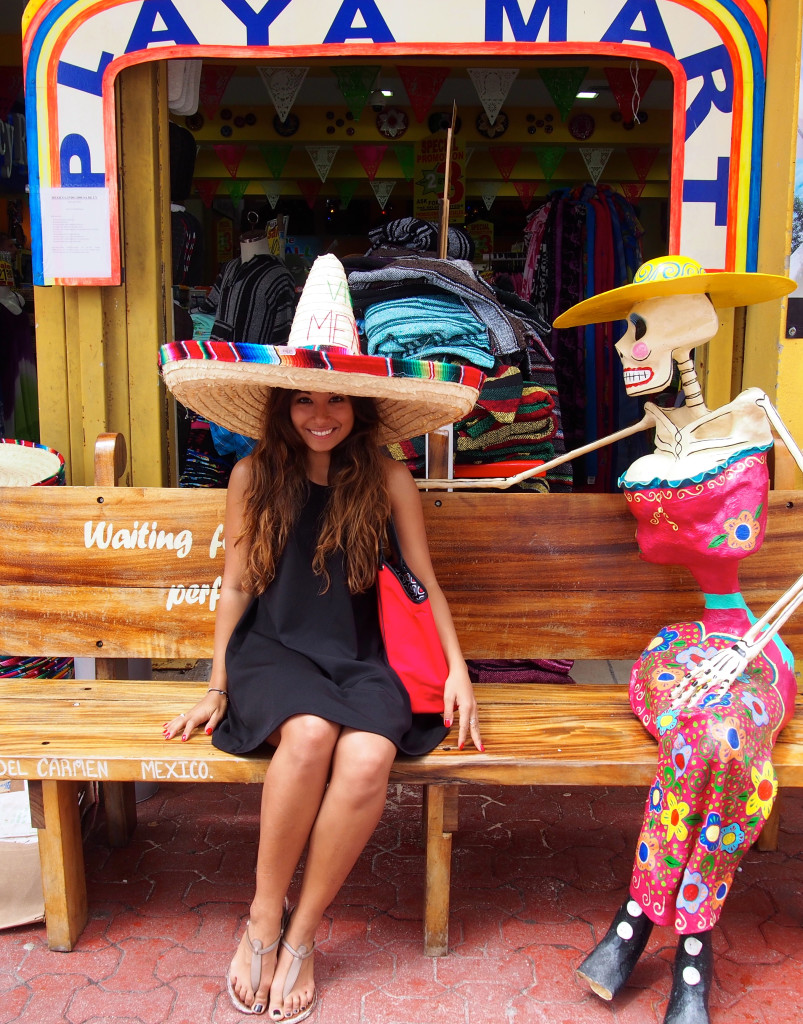 (Details: Dress – Zara / Shoes – Sam Edelman)
Flip-Flops
While your ideal holiday outfits will probably feature cute wooden wedges and cork espadrilles, you've got to pack something a little more practical too. If there's a chance you'll be faced with torrential rain (which is likely in places like Asia or the Caribbean, depending on when you visit), remember to pack a pair of flip-flops or sandals that you don't mind getting wet. The last thing you want is to ruin your lovely summer shoes if you get caught out in a downpour.
Cover Up
The great thing about tropical destinations is that despite the changes in weather, the temperature pretty much stays the same. Whether it's scorching hot or pouring it down, a loose cover up is the perfect styling choice for both the day and evening. It'll keep you cool enough if the sun's shining, but you'll dry off pretty quickly if you get caught out without an umbrella.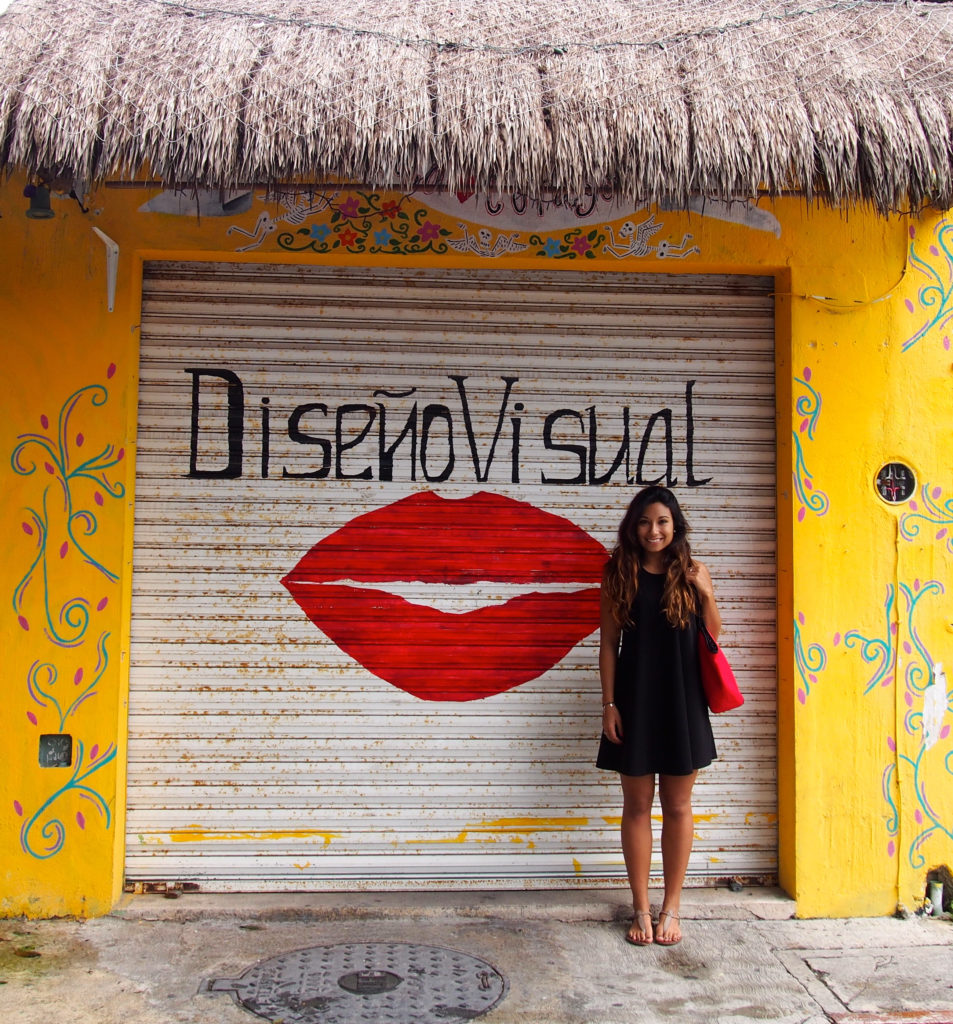 Umbrella
…and speaking of umbrellas, while you probably don't want to tempt fate by taking one with you, it doesn't hurt to throw a small one into your carry-on, just in case!
What are your packing essentials for a tropical getaway? Let me know if there's anything you think I should add!