GoPros are commonly becoming the gadget for travellers. Designed for underwater snaps, selfies and of course amazing videos, GoPros are the ideal accessory for capturing the best moments from your trip.
Although they're super easy to use, we realised after 3 months of incessant use (we've got a Hero 3+ Black Edition) that our footage at the end of our trip is significantly better than at the beginning. You know what they say – practice does make perfect – but sometimes it's nice to skip to the good bits and get the best photos and videos from day 1.
Our shots from early on are good, but they're not absolutely incredibly amazing. However, over the past few months we've discovered a few valuable tricks of the trade to ensure we get the best possible shots and videos. I'd like to share our 4 best GoPro tips so you can get to know your new gadget and capture you many adventures in the best possible shot!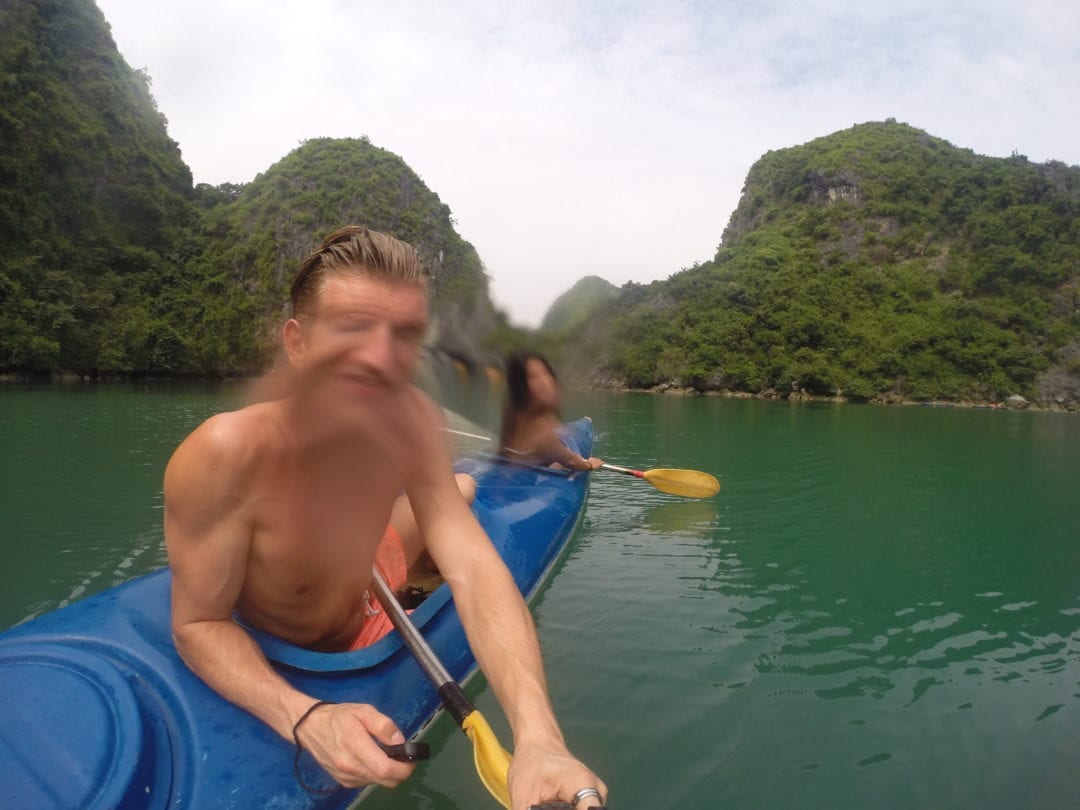 Tip 1: Lick the screen
This is the one thing that we WISH we'd known from the beginning of our trip! By licking the GoPro screen before you dunk it into water, the water trickles right off when you're taking photos so you avoid annoying water droplets ruining your perfect photo. This happened to us (below) when we found Golden Headed Langurs, one of the rarest primates in the world, whilst kayaking in Vietnam. We were so excited that we'd captured them on film but we didn't realise we had water droplets stuck to the lens, which meant all our photos were blurred and completely distorted.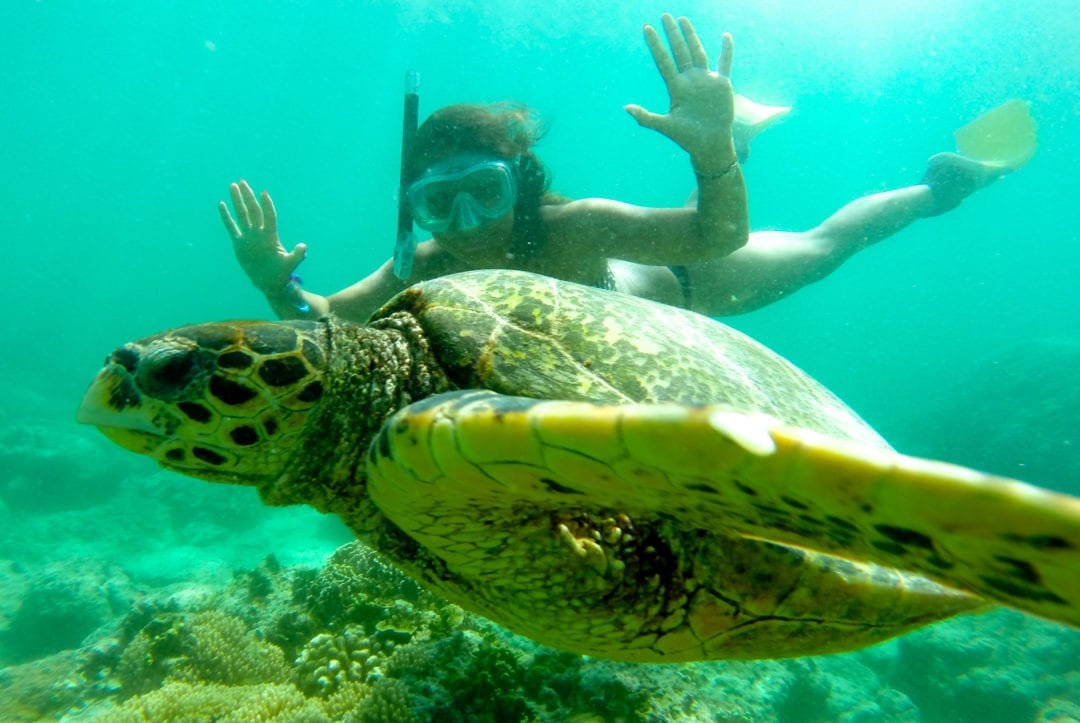 Tip 2: Don't neglect the 'burst' setting
The burst setting is ideal for getting that perfect shot. I find that 50% of the time my eyes are closed on our photos, so the 30-photo burst setting is great for getting that one signature shot. Our GoPro remote is really temperamental too, so using this setting means that we can still get a great picture without your arm creeping into the picture. It's also brilliant for capturing moments each millisecond at a time, so you can get really creative and have a lot of fun experimenting.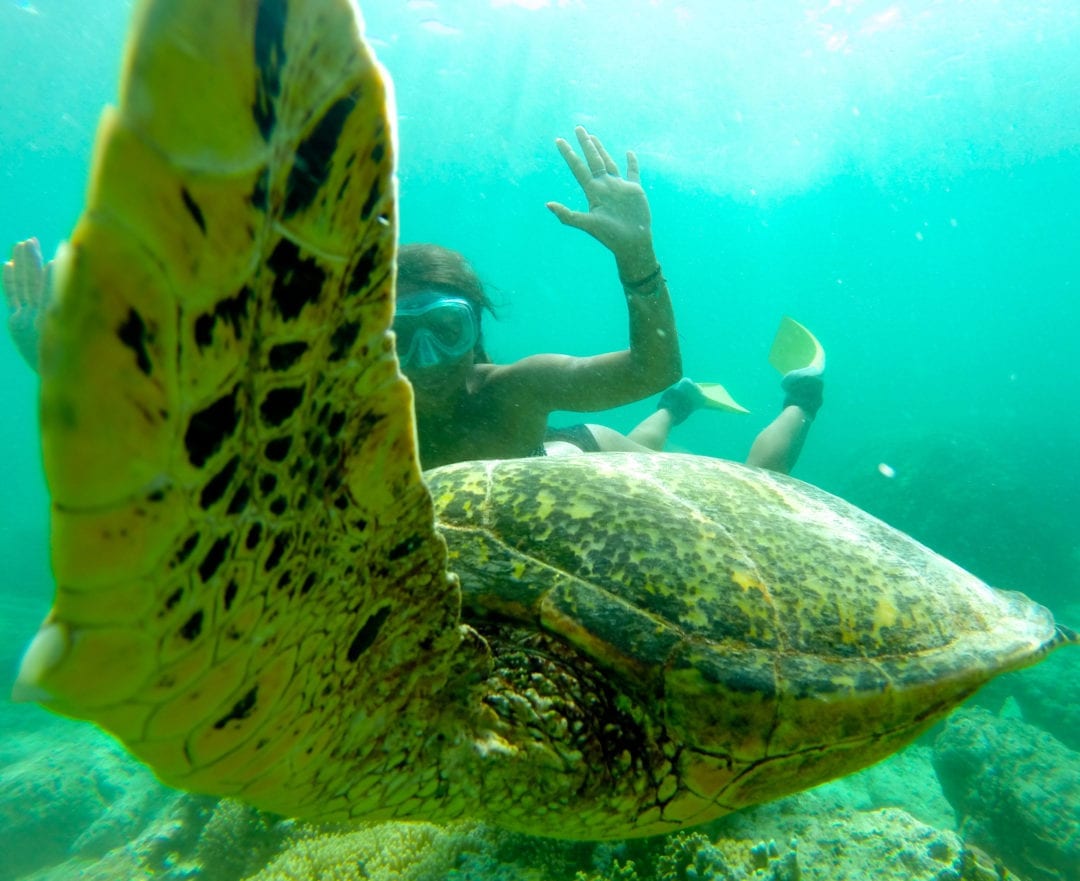 Tip 3: Remember, shots are VERY wide angle.
The beauty of the GoPro is that the lens is wide angle, which means you can get some unbelievable pictures and videos. Whether you're surrounded by monkeys, sitting on top of a volcano or relaxing on a breathtaking paradise island, you can capture the moment in one freeze-frame. Being so wide angle though does mean that you need to be careful if you don't want to get other people in your image, as the frame will pick up anything in its panoramic view. The large frame also means that things appear smaller on the GoPro, so if you want to film a small animal for example, you'll have to get super close up to get a good image on camera.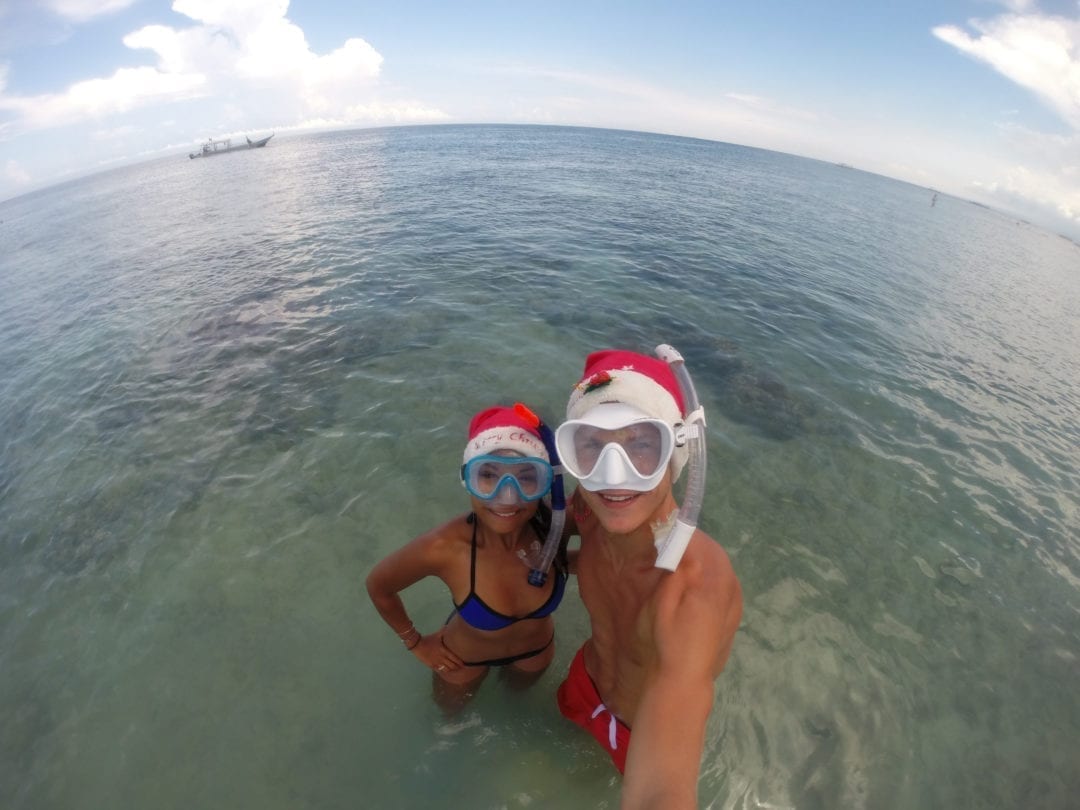 Tip 4: Take still shots from your videos
The great thing about GoPro videos is that the quality is amazing, so although you can't take picture snapshots whilst you're filming, you can always use the GoPro software later on and take still shots from your videos to capture that perfect moment. The software allows you to get creative and edit your footage, use colour filters, and crop the frame so you can produce some really creative material.
So, if you're thinking about buying a GoPro --- GET ONE!!! This little device has by far been our most valuable gadget on our trip. It's so versatile, it's durable and you can get it wet without having to worry, so it truly makes the perfect holiday accompaniment.
What are your best GoPro tips?