Vancouver Island has so many beautiful destinations and we've got to know the Island pretty well over the last few years. However, there's one area of the Island that up until last month I knew nothing about, and that's the Cowichan Valley.
Nestled 45-minutes north of Victoria, the Cowichan Valley is a beautiful region that spans across the whole of the island from Port Renfew on the west and Nanaimo to the east. It boasts the warmest year-round temperatures in the whole of Canada and because of this, it's ideal for farming and grape growing and there are a number of wineries, cideries and distilleries dotted around the region. It's also home to a whole range of outdoor adventures, from hiking and kayaking to fishing and concerts and festivals. It may be a bit of a secret area, but once you unlock it you realise just how beautiful it is and it's the perfect place for a getaway from the city.
Last month in March, my bestie Mitra and I were invited to the Island by Tourism Cowichan on a media trip for the weekend to spend 3 days in Cowichan getting to know the area a little better and experiencing what it has to offer. We set off from the Helijet terminal in Downtown Vancouver, and a short 20-minutes later we were greeted with a vehicle and were off on our adventure to explore Cowichan. We stayed at Villa Eyrie, a stunning mountainside Italian-style villa perched 1800 feet above sea level with the most incredible views, and our weekend was full of great food, relaxation, and discovering new places and it was just the perfect girly escape!!
What makes the region special is how laid-back and unspoiled it is, so whether you're looking for a girly getaway or a romantic break this is such a lovely spot and I'd highly recommend checking it out. Here's how we spent our 3 days in Cowichan to give you some inspiration in case a trip is on the cards!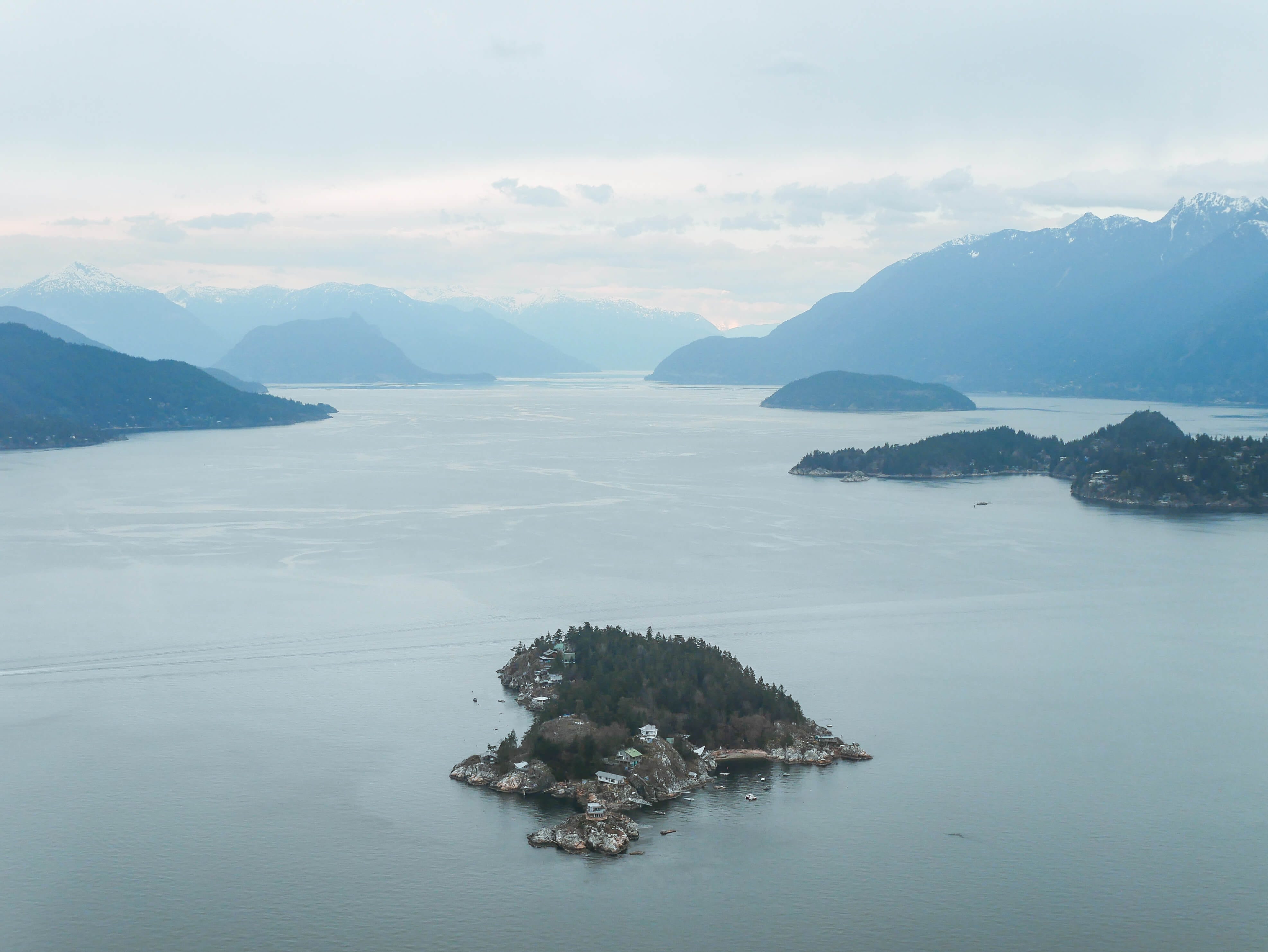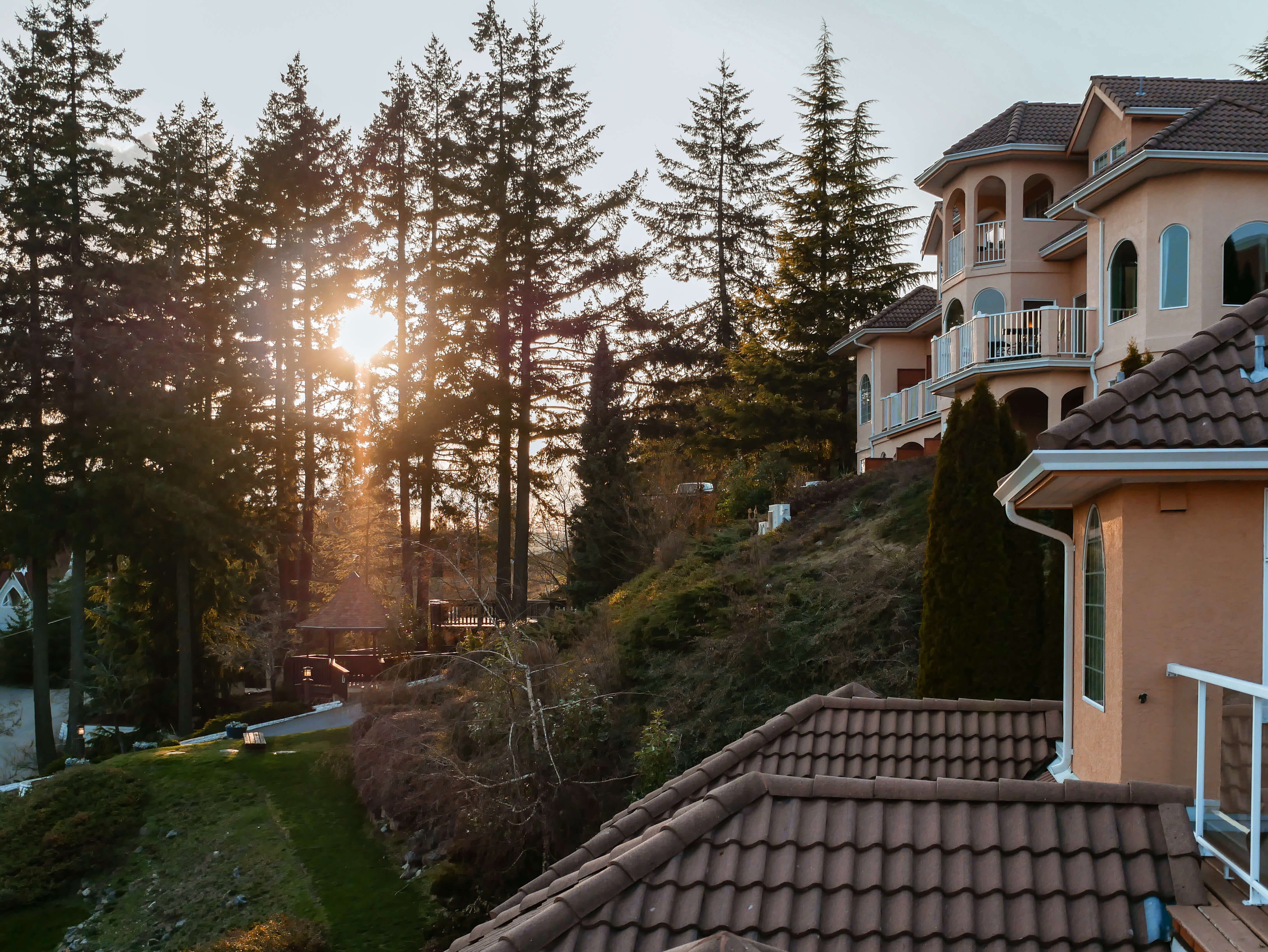 Top Things To Do In Cowichan
Cowichan boasts a whole range of cool things to do, from quaint tea rooms to wildlife watching to mountain biking to wineries and cideries. Here's an overview of some of the top things to do in Cowichan if you're looking for inspiration.
Stroll around Cowichan Bay
We kickstarted our weekend with a stroll around Cowichan Bay and it's such a lovely area. The cute waterfront village is situated in the Cowichan Valley close to Duncan with a seaside feel and a blend of small community businesses, restaurants, float homes and fishing boats. There are so many unique stores, such as Wild Coast Perfumery, where you'll find lovely hand-made perfumes, Beachology, where you'll find the most beautiful beachy-inspired decor, and a mix of other artisanal businesses such as a bakery, a cheese shop, and a few galleries and studios. It's a really nice place to spend a morning, and you might even catch a few seals, sea lions or bald eagles hanging around the marina as well! You can also rent kayaks and board whale watching tours from here.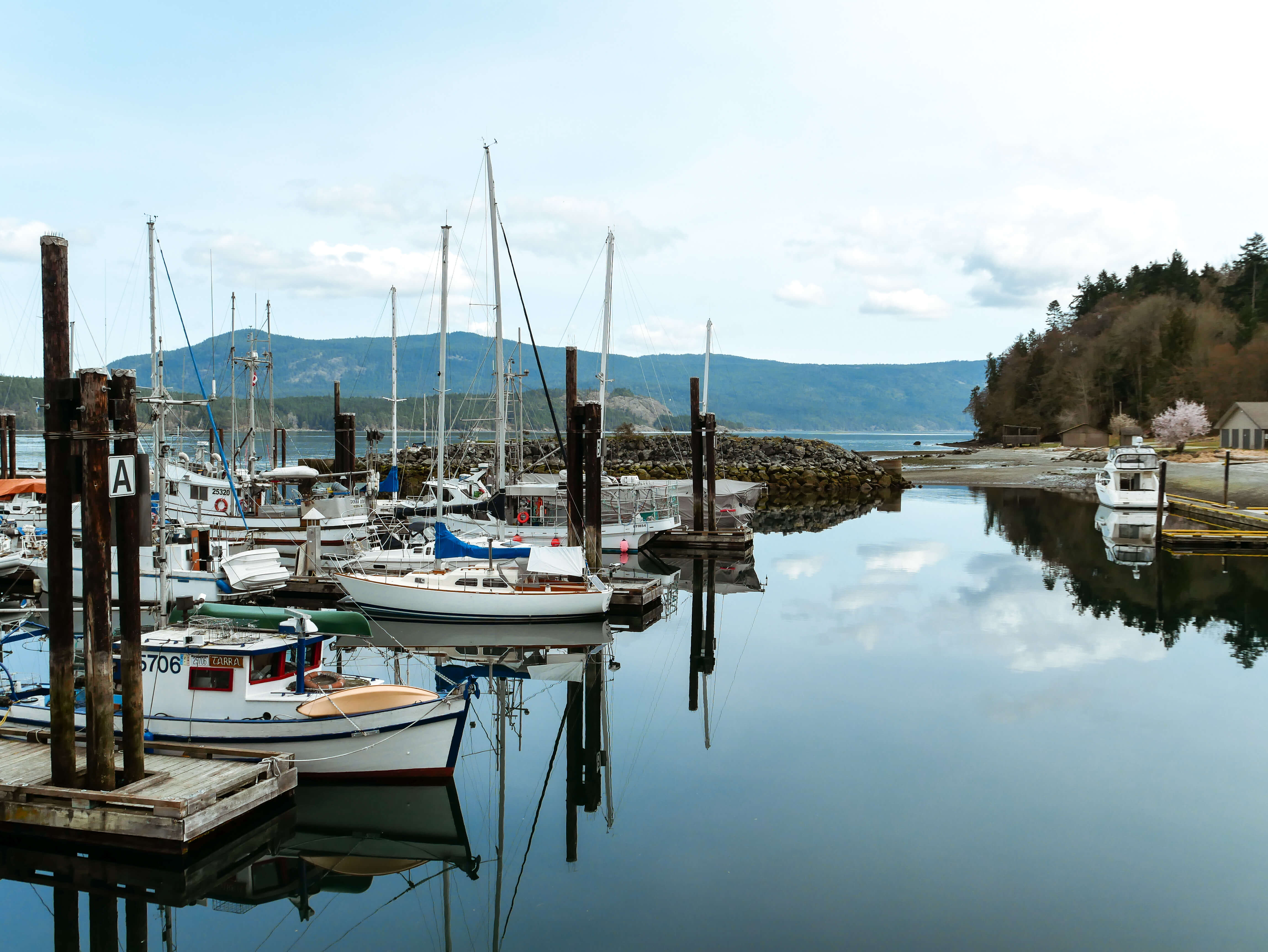 Take a trip to Wild Coast Perfumery
Located in Cowichan Bay, Wild Coast Perfumery is a very cute and quaint perfumery that specializes in creating all-natural, plant-based, artisan perfumes. The scents are blended by hand, with each fragrance embodying a different area of Canada, such as Tofino, Cowichan, Salt Spring, Whistler and many more. Each scent is completely unique and the owner, Laurie, is so friendly and passionate about her craft and creates the most beautiful, calming scents that you won't find elsewhere. The fragrances are plant-based, free of any parabens and synthetic chemicals or ingredients, and each scent is created using essential oils as well as liquid extracts from needles, leaves, moss, and flowers. Definitely stop by the shop if you're in Cowichan Bay, the fragrances make great gifts (or a nice treat for yourself)!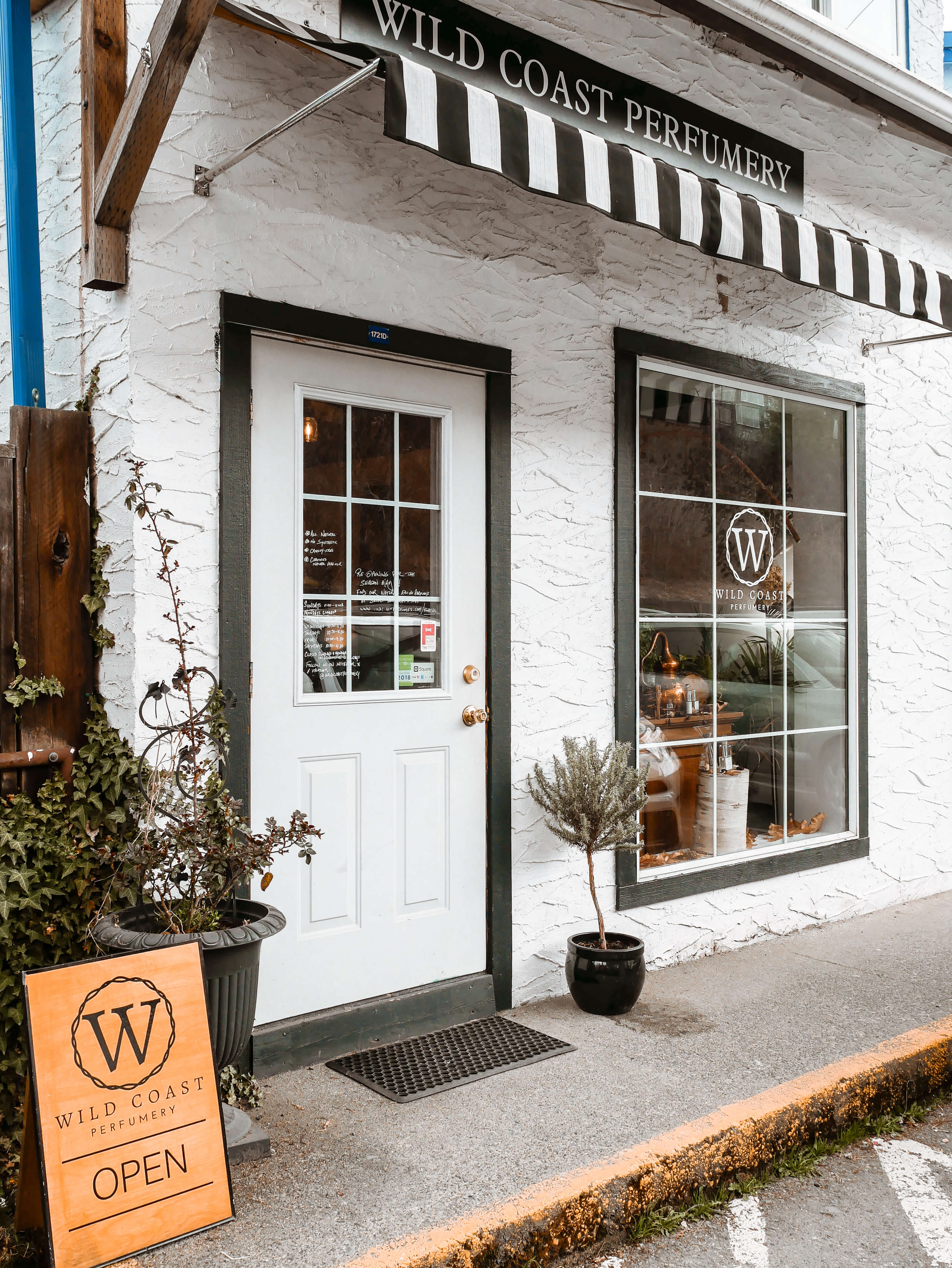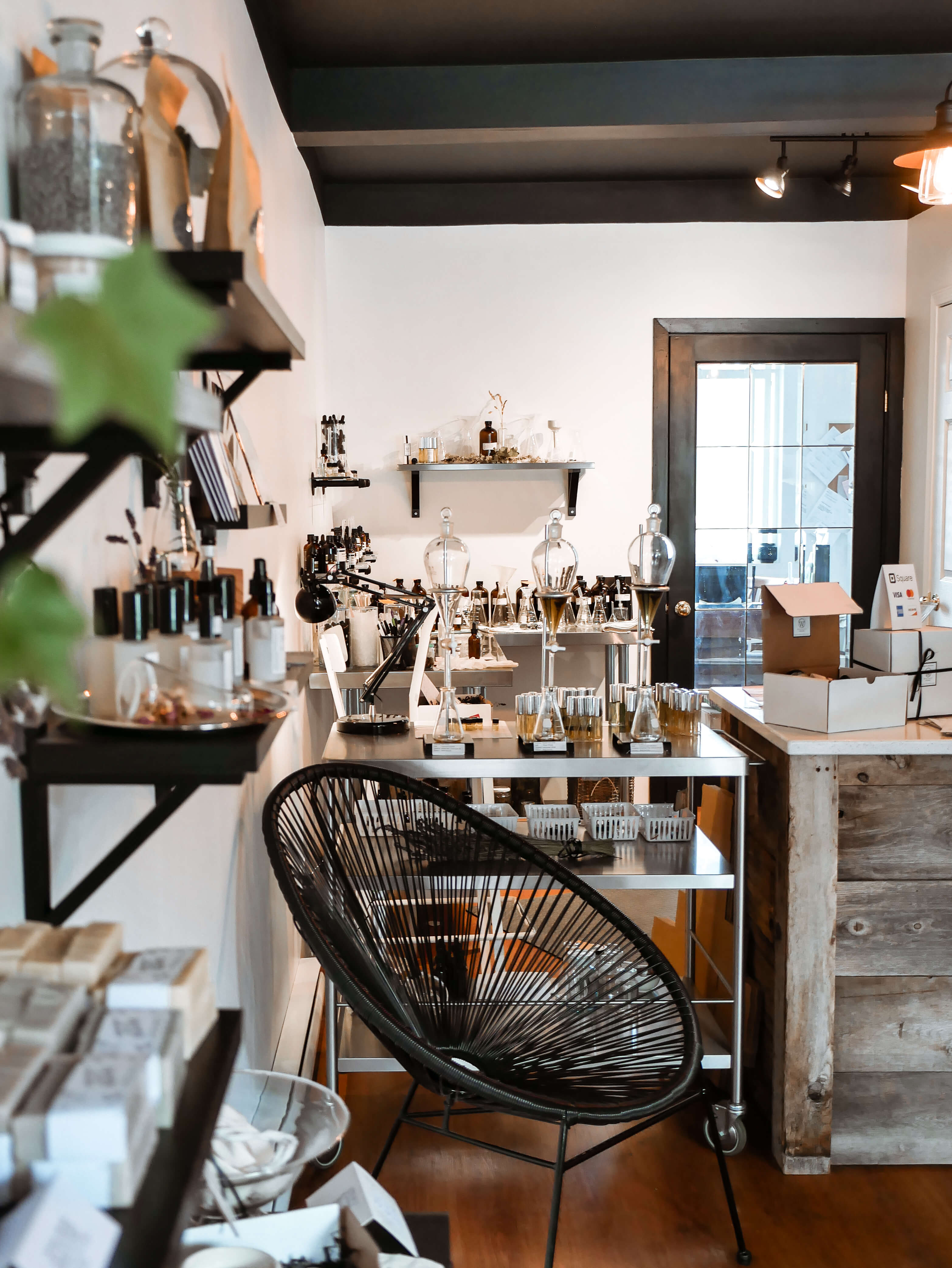 Go hiking or biking
A trip to Vancouver Island isn't complete without a bit of outdoorsy time. You've got everything from dramatic mountain peaks and vistas, to flowing rivers and tall lush forests and of course the beautiful coastline, so there's a variety of terrains and trails to choose from whether you're hiking or biking.
Some of the most popular trails include the Maple Mountain Coastal Trail (10km), Mt Tzouhalem Viewpoint Trail for hiking and biking (6km), Stoney Hill Trail (3.5km) and Chemainus Lake Loop (2.5km). Take a look at Tourism Cowichan's hiking and biking page for more info, and check out this post too for detailed trail overviews.
Get out and see some wildlife!
One of the most amazing things about Vancouver Island is that it's home to an abundance of wildlife, both on land and in the ocean. Ocean Ecoventures offers whale watching and marine tours from Cowichan Bay and it's not uncommon to find seals and sea lions, orcas, humpback whales and bald eagles gracing the waters. You can also go out for guided hikes in Carmanah Walbran Provincial Park where you may spot black bears, and if you're lucky you might even see Roosevelt Elk near the Town of Lake Cowichan and Youbou.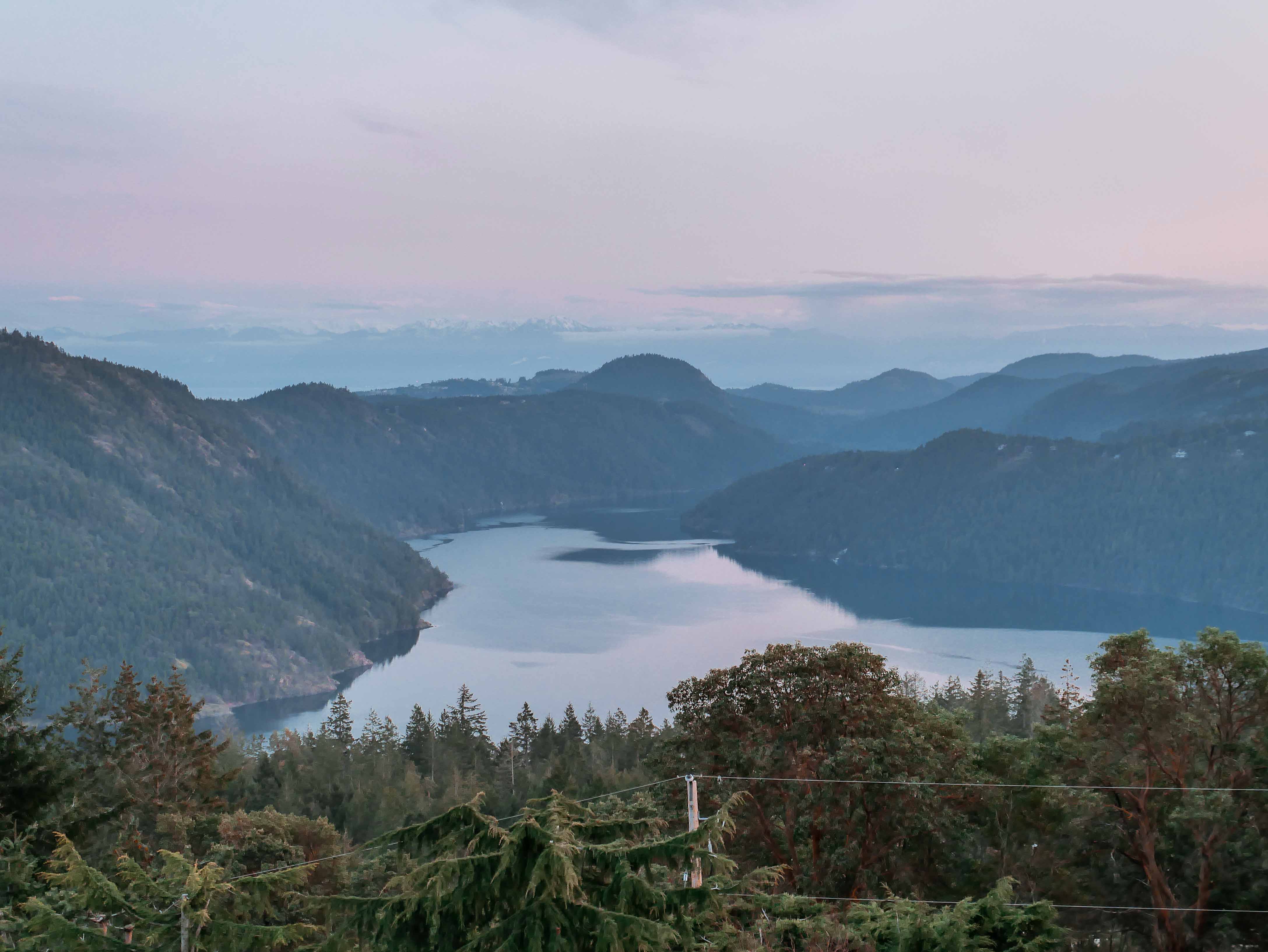 Check out the Kinsol Trestle
The historic Kinsol Trestle is a nice spot to visit if you have a couple of hours to spare. Located 30-mins from Cowichan Bay and 30-mins from Villa Eyrie near Shawnigan Lake, this is the tallest free-standing wooden trestle bridge in the world and it's a pretty incredible structure. From the parking lot, it's an easy chilled walk through the forest to the bridge and it's open to hikers and bikers. The views are stunning and it's a nice easy trail, great for families too. Learn more here.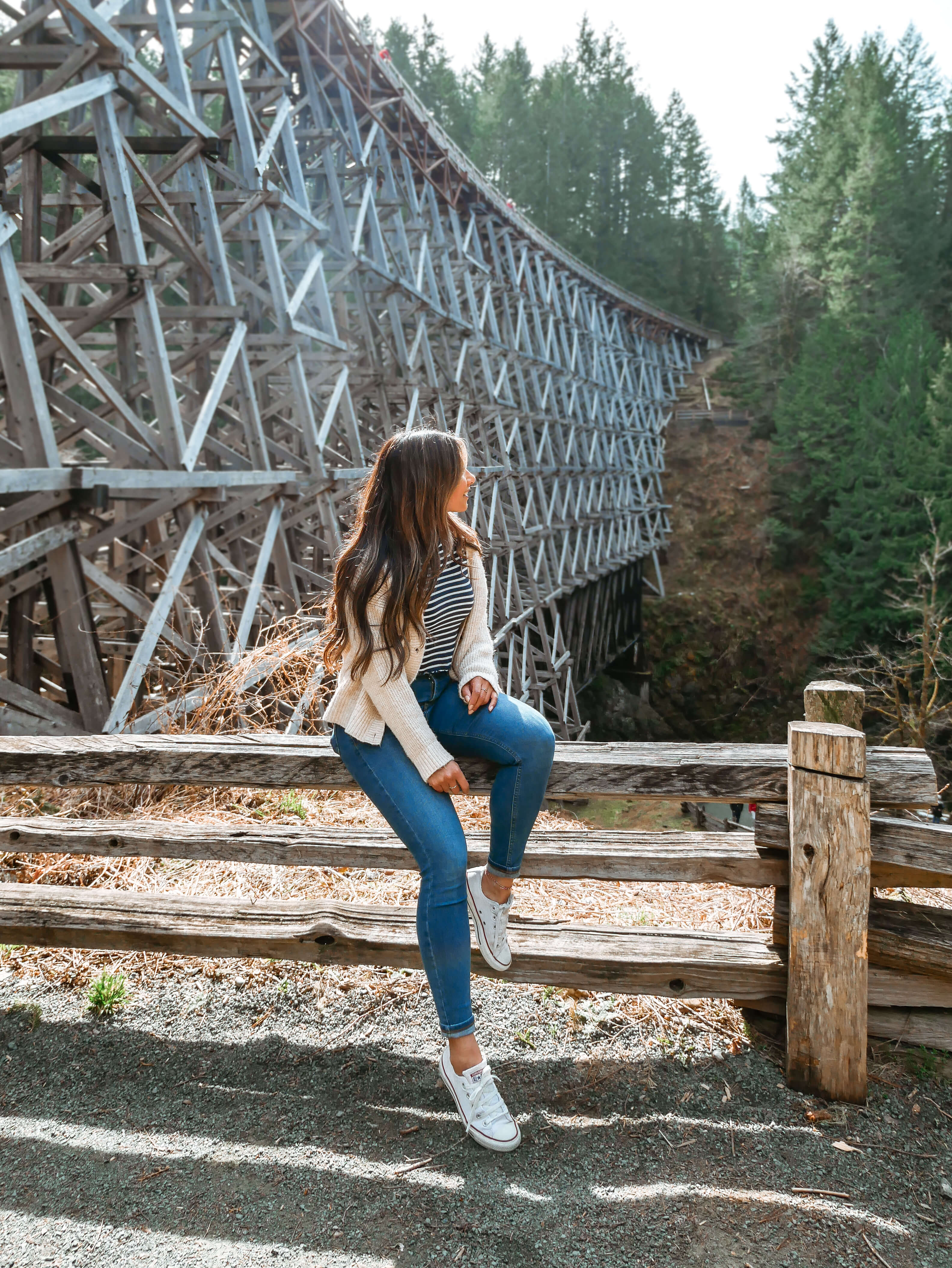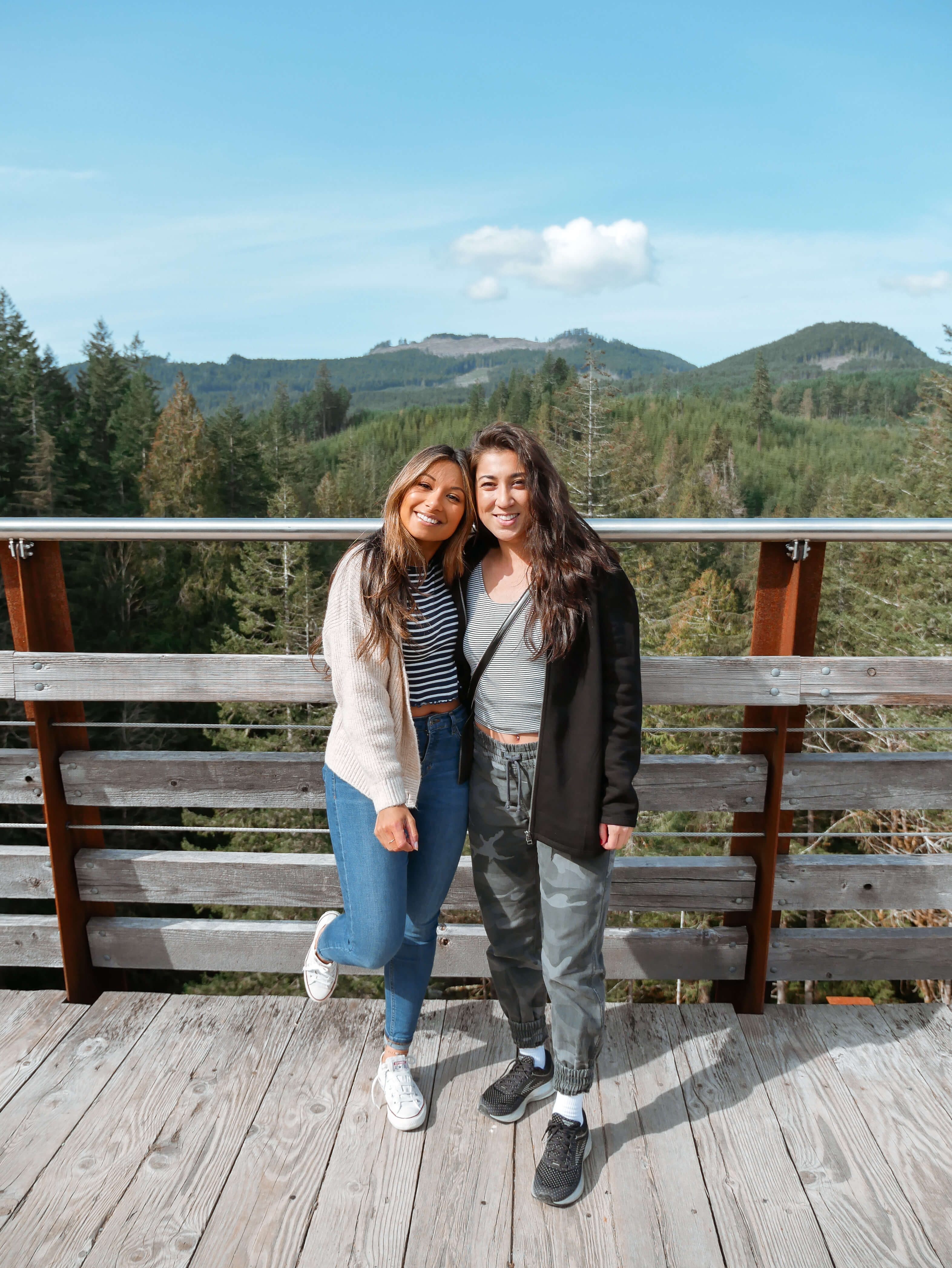 Get tea + cake at Westholme Tea Farm
If you like trying different types of teas and indulging in sweet treats, Westholme Tea Farm is a must-visit spot whilst you're in Cowichan and quick fact...it's actually the only tea farm in Canada! The teashop offers a range of their own farm-grown organic loose leaf teas, as well as creative blends and tea sourced from around the world. They also have a delicious menu of tea-infused desserts which are so unique and delicious. We got to sample the Matcha Cheesecake which was to-die, along with Matcha served and prepared following an authentic Japanese style.
The owner, Victor, is incredibly passionate about tea culture and tea farming and he strives to connect people to the elements of nature through their cup of tea. Attached to the tea room is also a gallery, featuring lovely unique, hand-crafted ceramics.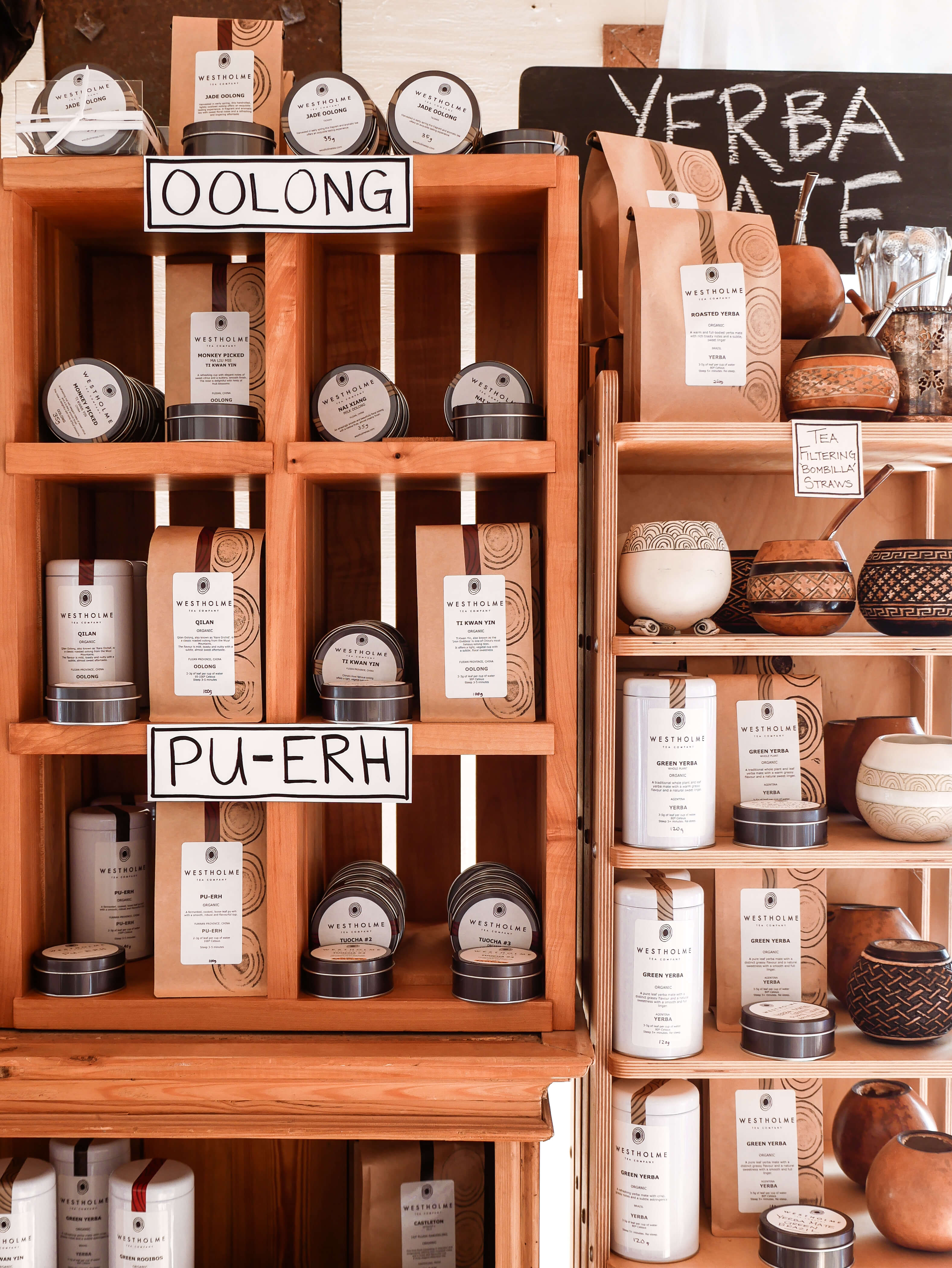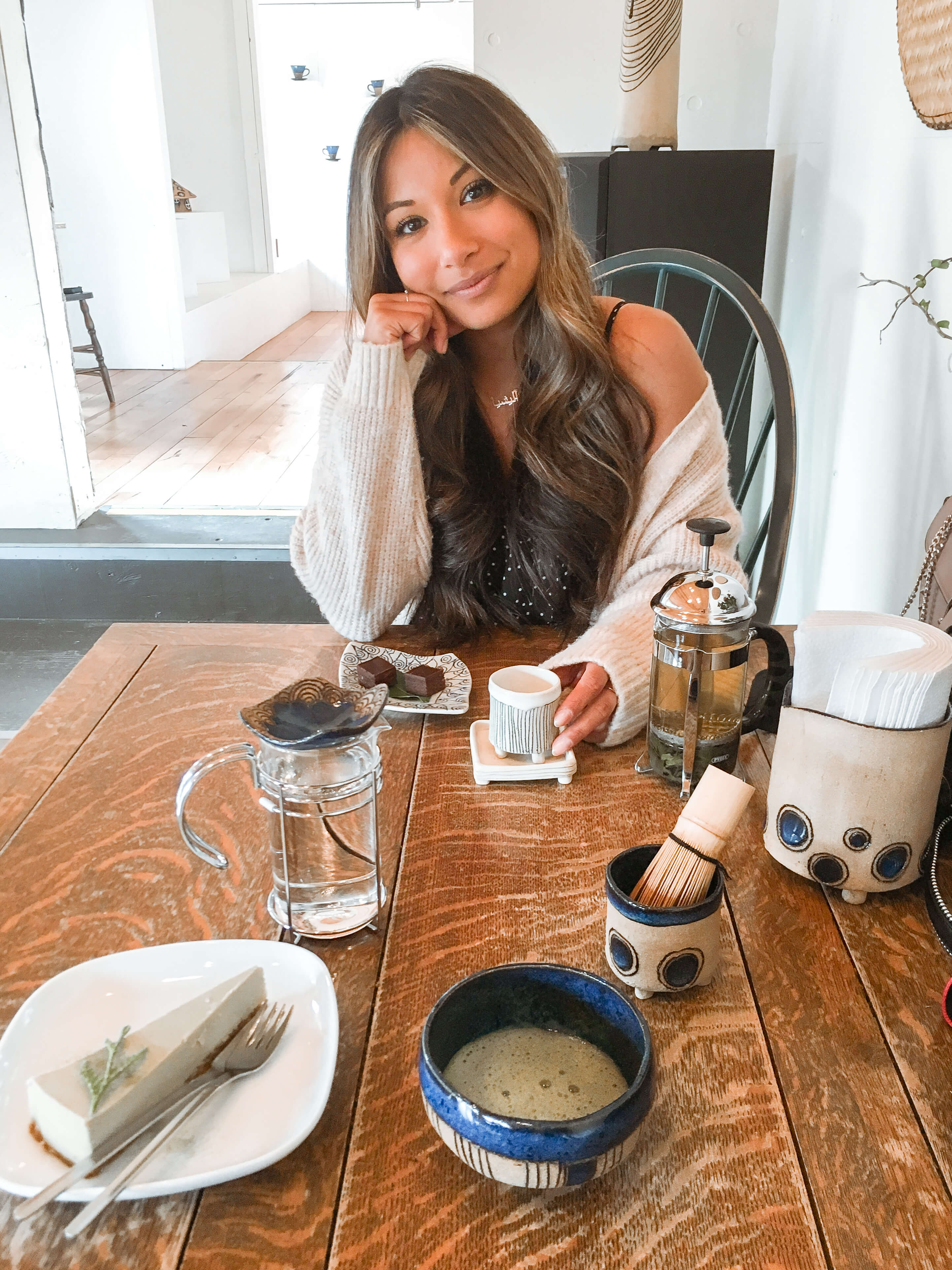 Spend the afternoon at Merridale Cidery
Cowichan boasts one of the warmest climates in the whole of Canada, which makes it the perfect place for patio hangs. Merridale Cidery, located in the heart of Cowichan in Cobble Hil, makes their own farm-crafted cider, spirits and fortified cider. Their ciders, gins and vodkas are all made entirely from BC grown fruits and botanicals which is really cool to see.
The farm sits next to the eatery and tasting bar where you can indulge in some farm fresh food and pick from their wide range of ciders. The ciders are all organic and they're made from 100% pure juice. My favourite was the "House" cider, which is very refreshing and not overly sweet or bitter, crafted from a blend of English cider apples. I usually find ciders either too bitter or too sicky sweet, but the House cider was the perfect blend. The vibe at the eatery is very chilled and laid back and the food and cider menu is extensive. If you can't pick just one cider blend (because why would you), you can also get a Cider Flight and sample a bit of everything.
They also host weddings on the farm and have a couple of luxury-style yurts on the property, and if you're heading up there with a few girlfriends, the Red Wagon Picnic is really fun and involves a cider + charcuterie picnic overlooking the orchid. The cidery is family and pet-friendly and it's a really nice place to spend the afternoon.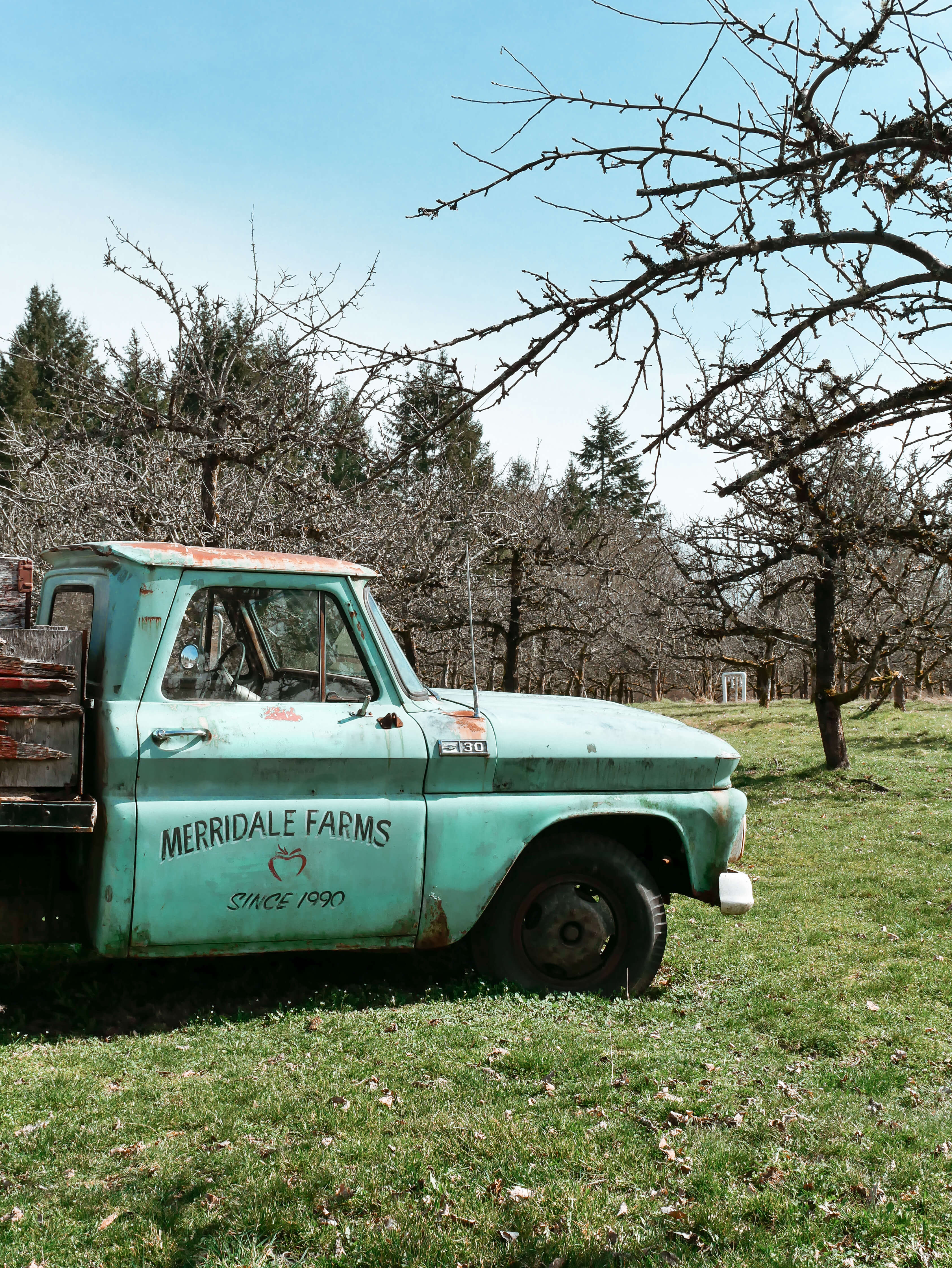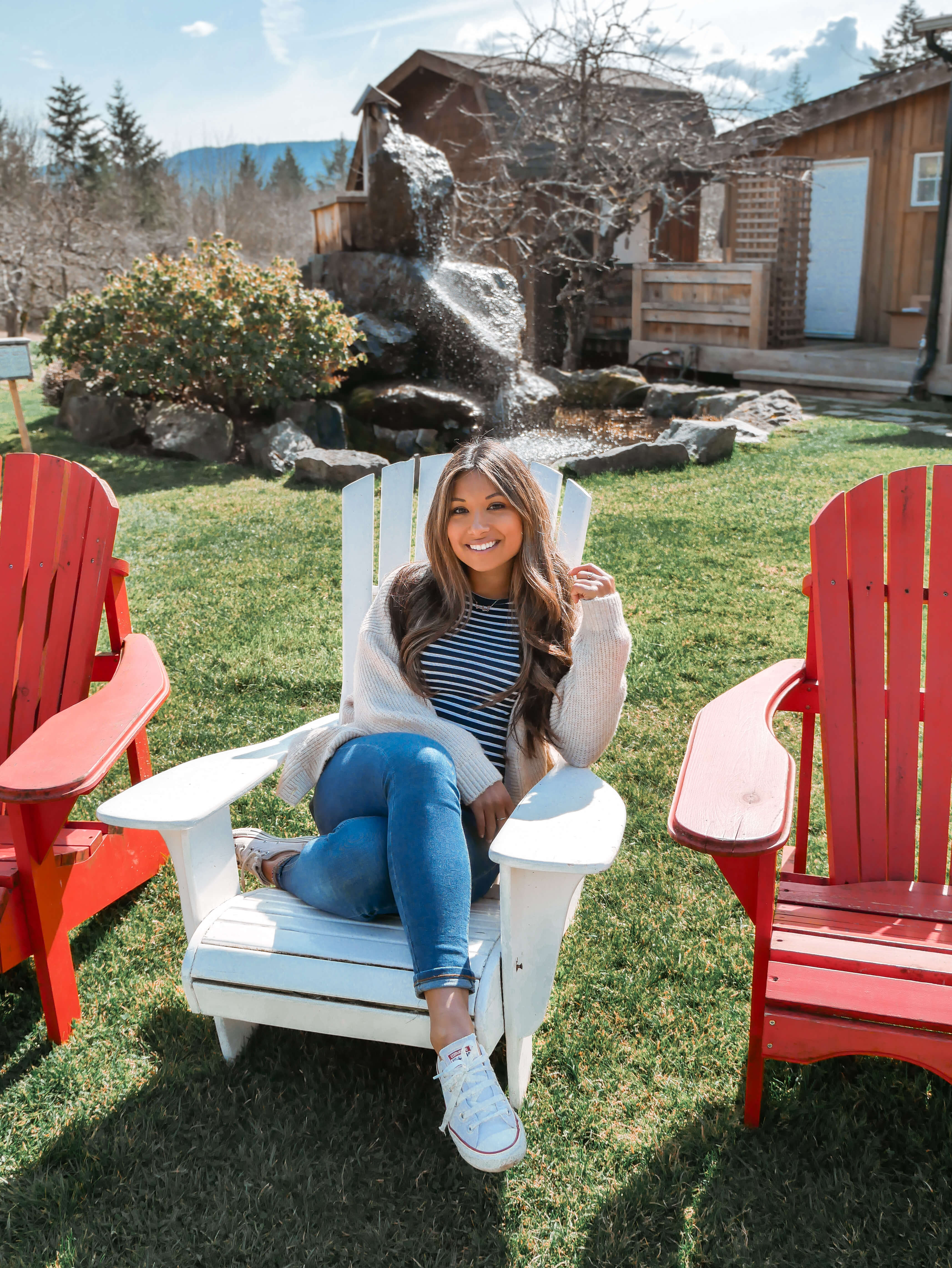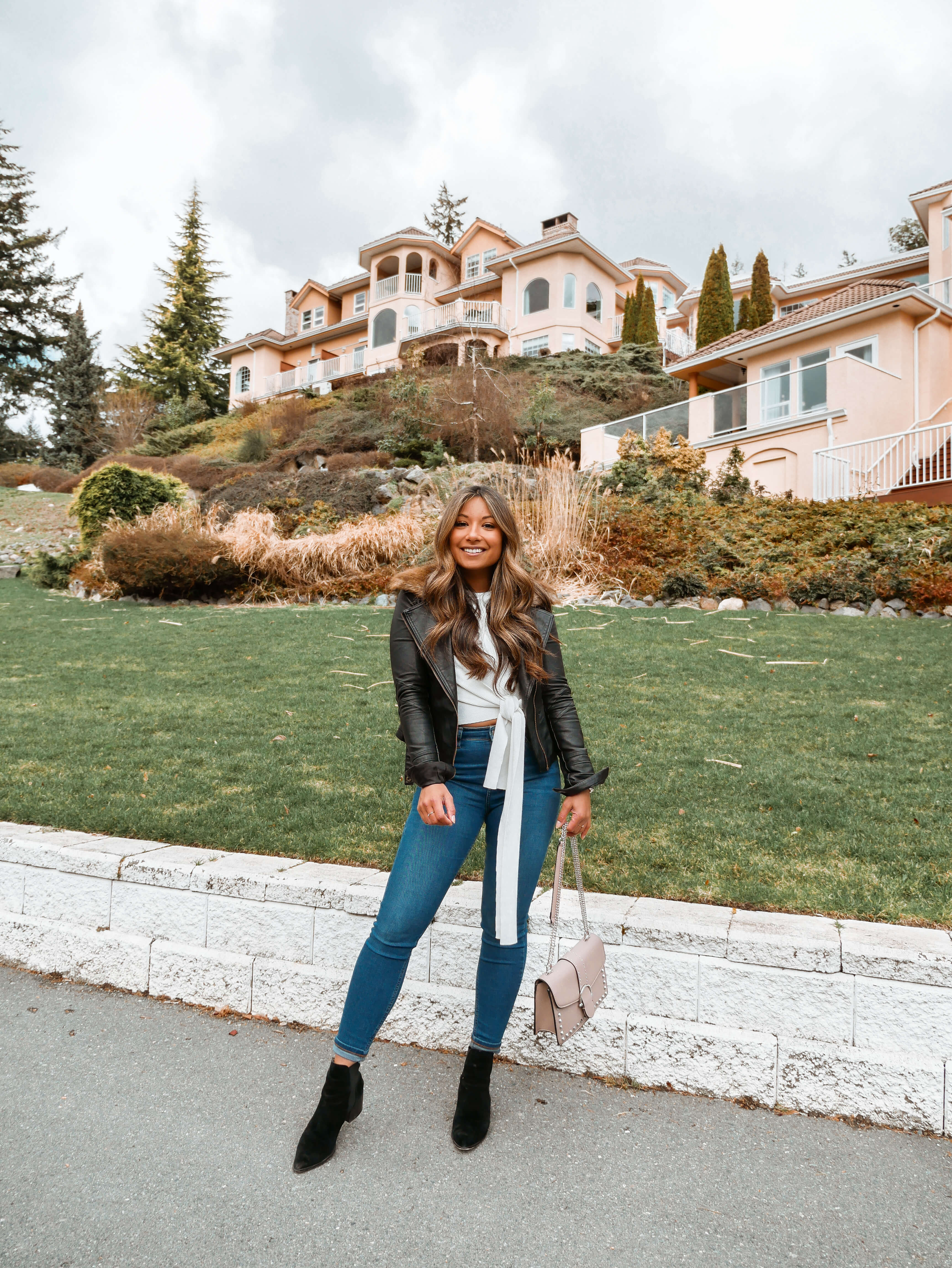 Staying at Villa Eyrie Resort
We were invited to stay at Villa Eyrie Resort and it's honestly one of the most beautiful and unique places I've stayed in BC. Inspired by Tuscany, the resort sits 1880 feet above sea level with sweeping views of the mountains and Saanich Inlet. Its luxury Italian design and unique setting make this a really special getaway whether you're looking for a romantic escape or a girls getaway, and the resort has everything you need for an inclusive escape.
The Villa is absolutely beautiful and the property has over 35 guest rooms, an incredible restaurant, as well as a Tuscan spa with a pool and both indoor and outdoor relaxation deck. We decided to explore the Cowichan Valley during our weekend, but you can just as easily stay put at the resort if you're looking to completely chill out and escape from the world for a few days.
The Summit Restaurant at the resort is fantastic. The setting is stunning and the menu is a mix of European and coastal cuisine, with an emphasis on fresh, local foods sourced from around Vancouver Island. The breakfast menu in particular, is incredible, and you have to experience the waffles and/or eggs benedict at least once!
There are 7 different style rooms to choose from, each with its own style and appeal. We stayed in one of the Superior Suites, which was absolutely huge (definitely bigger than my apartment!). It had 3 separate areas - the bathroom, living room and bedroom - as well as a huge standalone soaker tub in the living room and an outdoor seating area with beautiful views. The spa was actually being renovated while we were there so we didn't get to experience any treatments, but there are a range of facials, massages and relaxing treatments to choose from if you want an extra bit of indulgence.
Overall, our stay was absolutely wonderful. We went for a girly break but it'd be perfect for a romantic getaway and you truly feel like the rest of the world doesn't exist.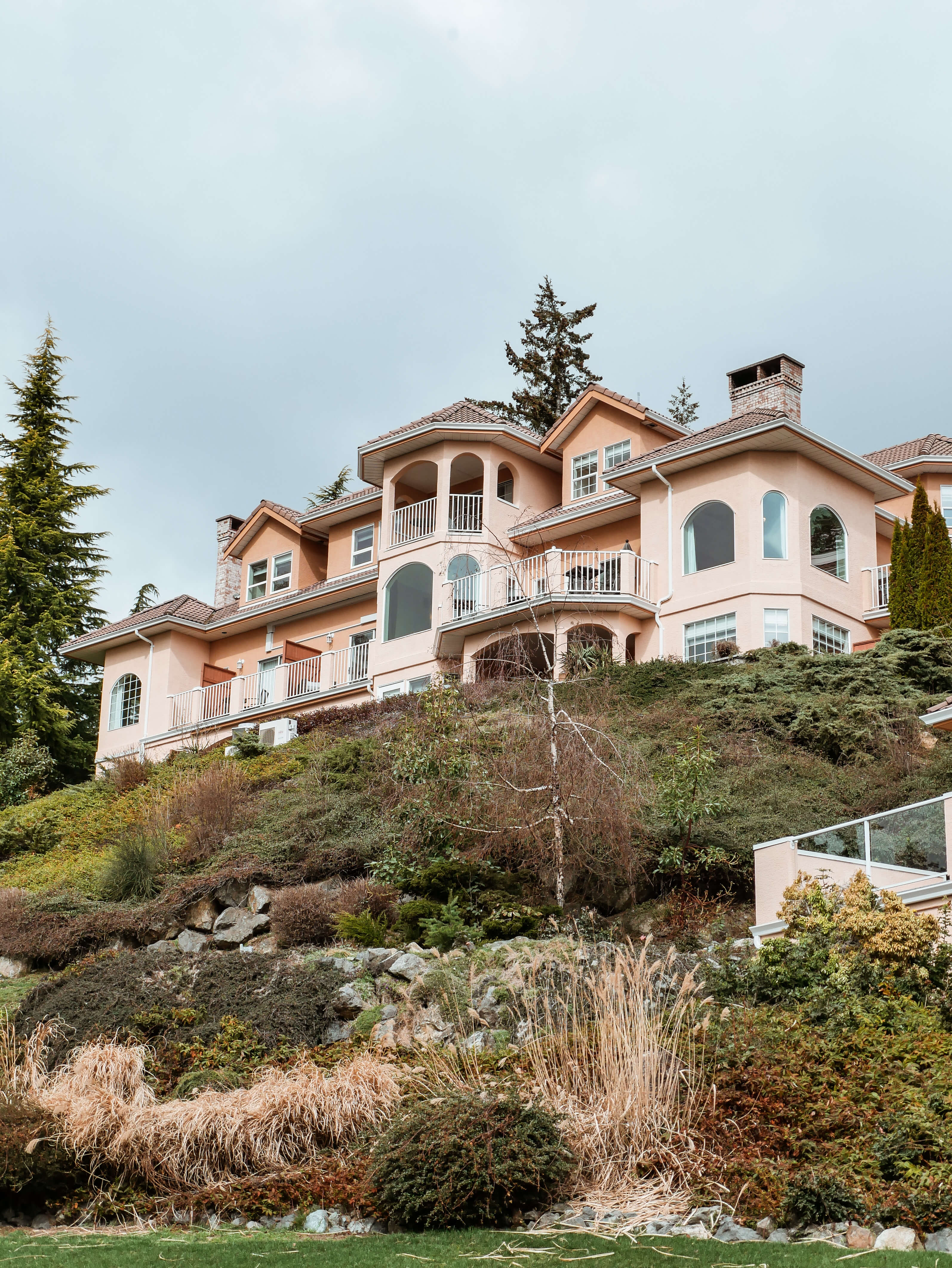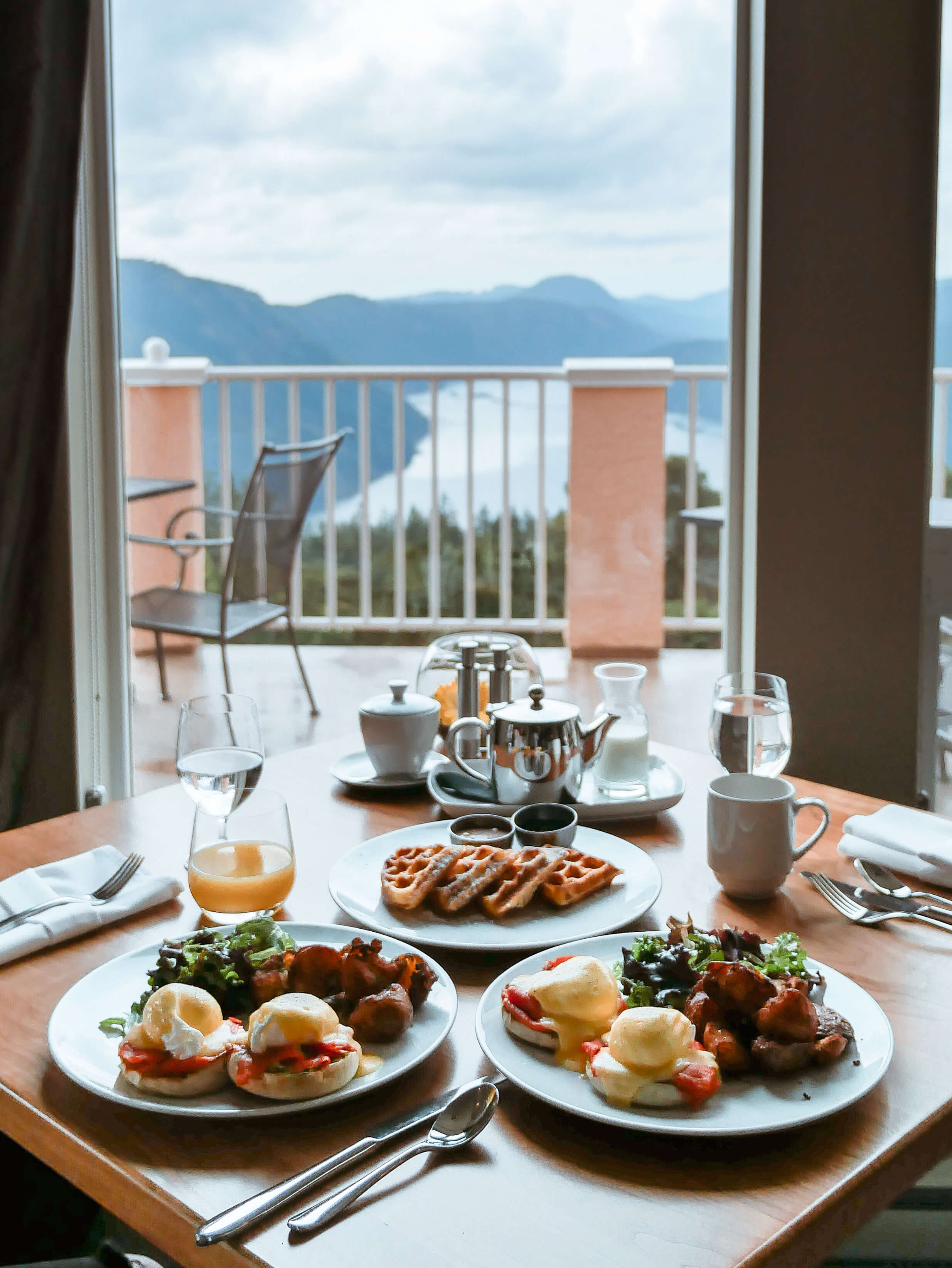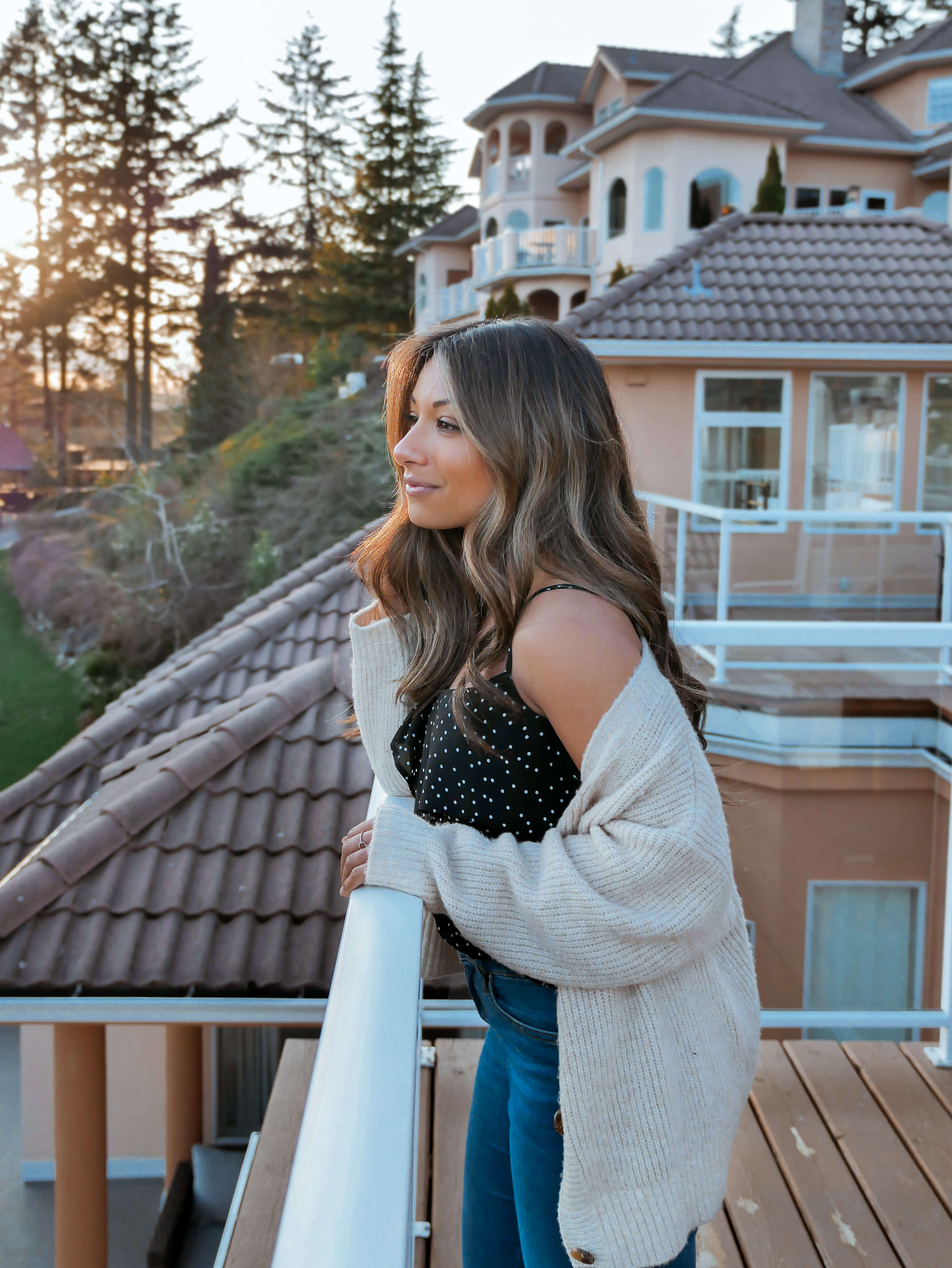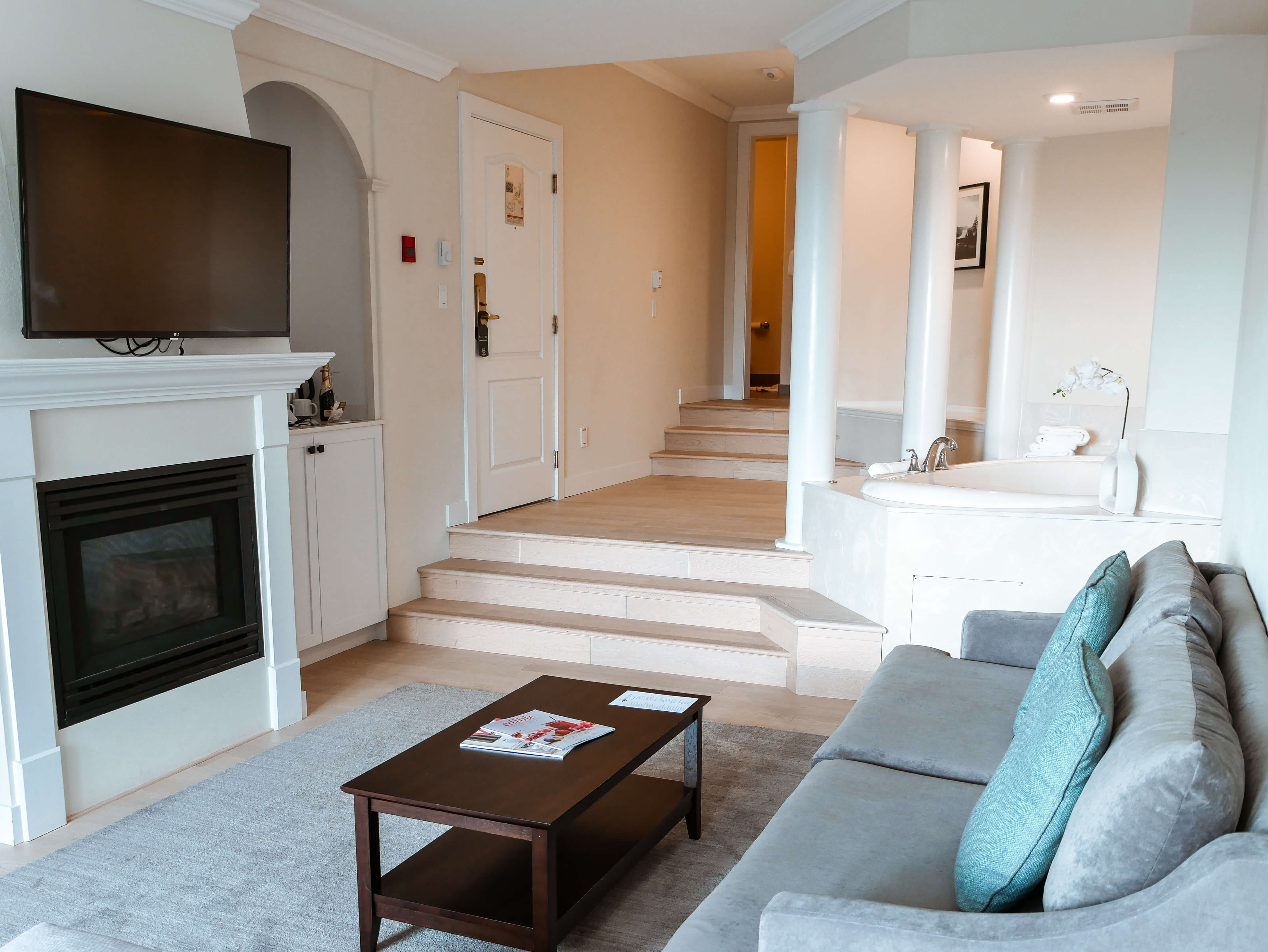 Great Places To Eat
If you're a big foodie, you'll be in heaven in Cowichan as there are so many wonderful places to eat. We were full to the brim for the entire weekend and I haven't had so much good food in such a short space of time in a long while! You'll definitely eat and drink very well here and there's a range of amazing bakeries, bistros and restaurants to choose from. Here are a few places that we experienced during our weekend, and take a look at Tourism Cowichan's website for a full list of great spots to eat.
The Ainslie
After we arrived in Nanaimo on our first day we headed straight to The Ainslie for dinner and it's such a lovely unique spot! From the cute fairy lights on the front patio to the warm hospitality, you instantly feel welcomed and it's the perfect place if you're looking for an intimate yet relaxed dinner. The restaurant is a family operation which is a really nice touch, and Chef Ian Blom has created an incredible fine-dining menu with a mix of sharing plates, seasonal ingredients and unique pairings. I highly recommend the Tuna Tataki (pictured) and the Dry Aged Duck is very good too.
Villa Eyrie
We got to experience a few meals at Villa Eyrie and the food is absolutely incredible. For one, the setting is stunning - the restaurant has an unobstructed view of the mountains and Saanich Inlet, and at sunset, it's just magical. Coupled with the amazing food, this is a wonderful dining spot. I highly recommend the eggs benny for breakfast and the waffles are delicious (I would go back for that alone)! Even if you aren't staying at the resort, the Summit Restaurant is a great place to eat especially if you're looking for somewhere a bit more special or romantic.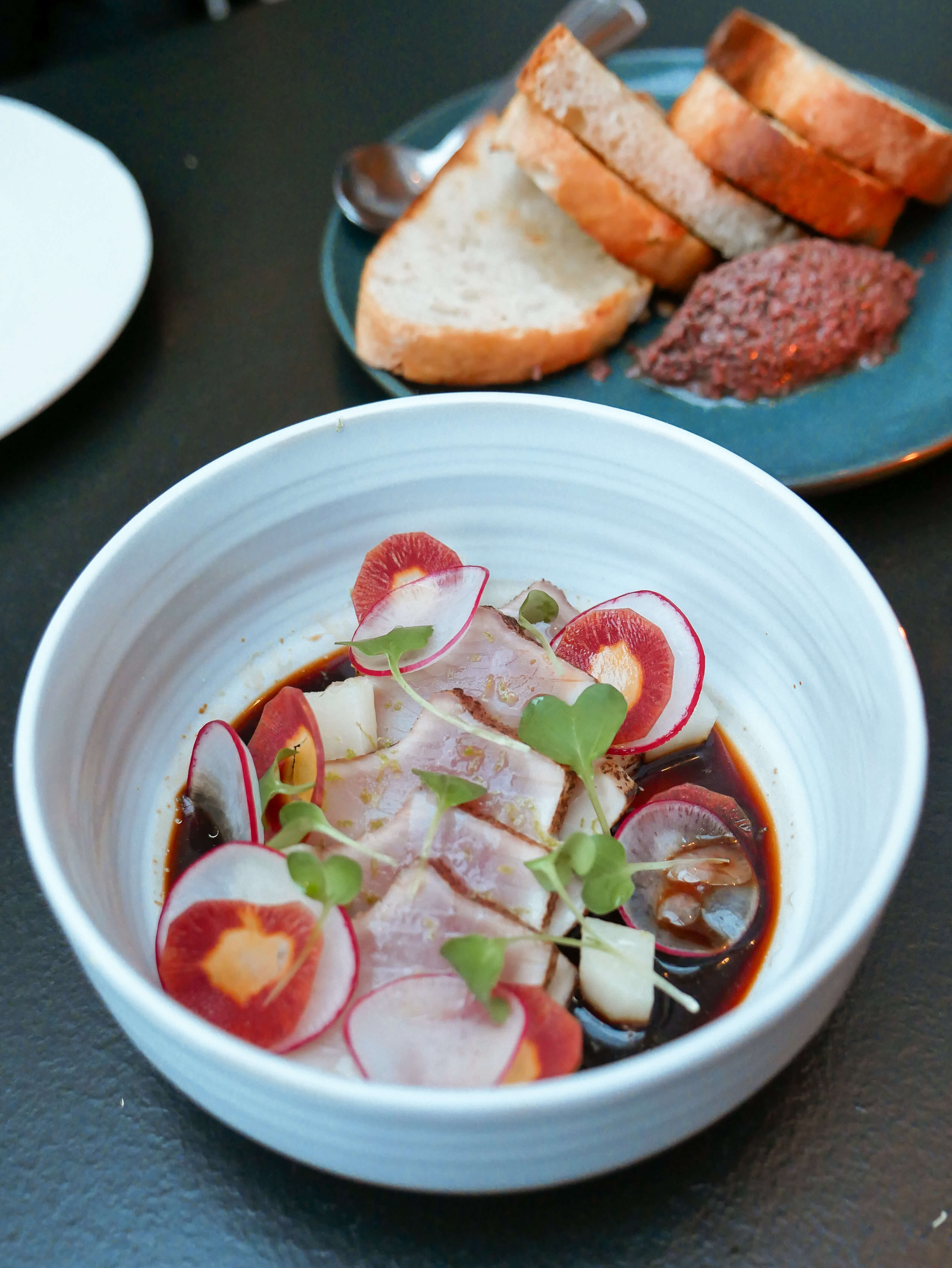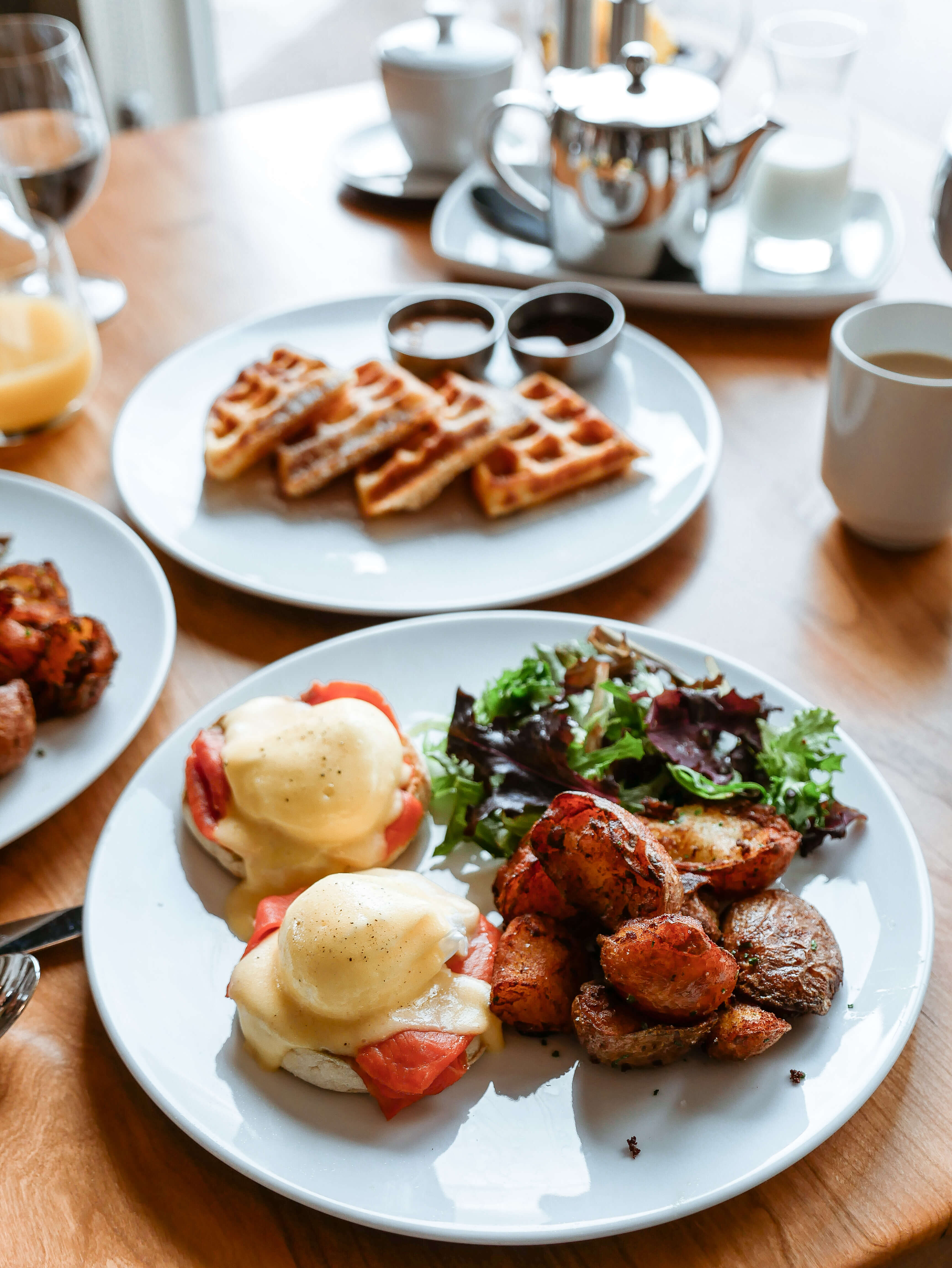 Merridale Cidery
If you're looking for casual food and delicious ciders then add Merridale Cidery to your list. Located in Cobble Hill, the cidery is a great place to spend the afternoon whether you're with the family or a group of friends. The food is casual, pub-style featuring farm-fresh local ingredients, and the menu features a whole mix of dishes, from healthy salads to hearty burgers and their signature charcuterie board. They also have a weekend brunch menu. If you can't decide which cider to try, I recommend getting a Cider Flight so you can truly get to know their world-class ciders.
Pizzeria Prima Strada
It's been a while since I had a good, authentic Neapolitan pizza and Prima Strada really hit the spot. The ambiance here is relaxed and laid back, with an emphasis on delicious food and a traditional Italian experience. They focus mainly on pizza (they do have a small Antipasti menu) and while the menu is fairly simple, they do it very, very well. Their pizzas are traditional wood-fired with a thin crust pizza using simple, fresh ingredients, and the tomatoes are actually imported from Napoli. Price-wise, it's very reasonable and it's a great spot whether you're with the family or friends. We went to the Cobble Hill restaurant, but they also have 2 other locations in Victoria, all of which follow a family-style, relaxed feel.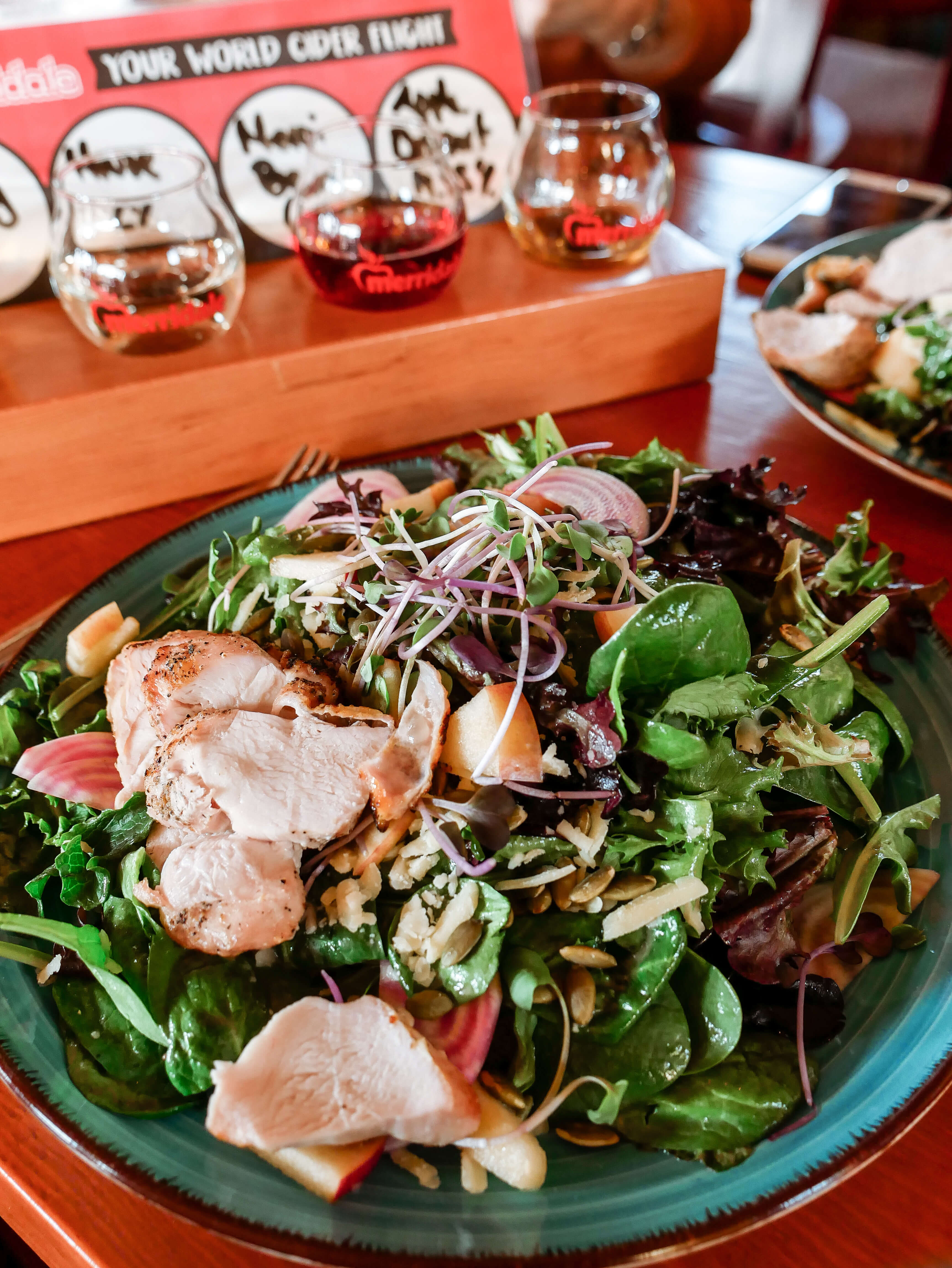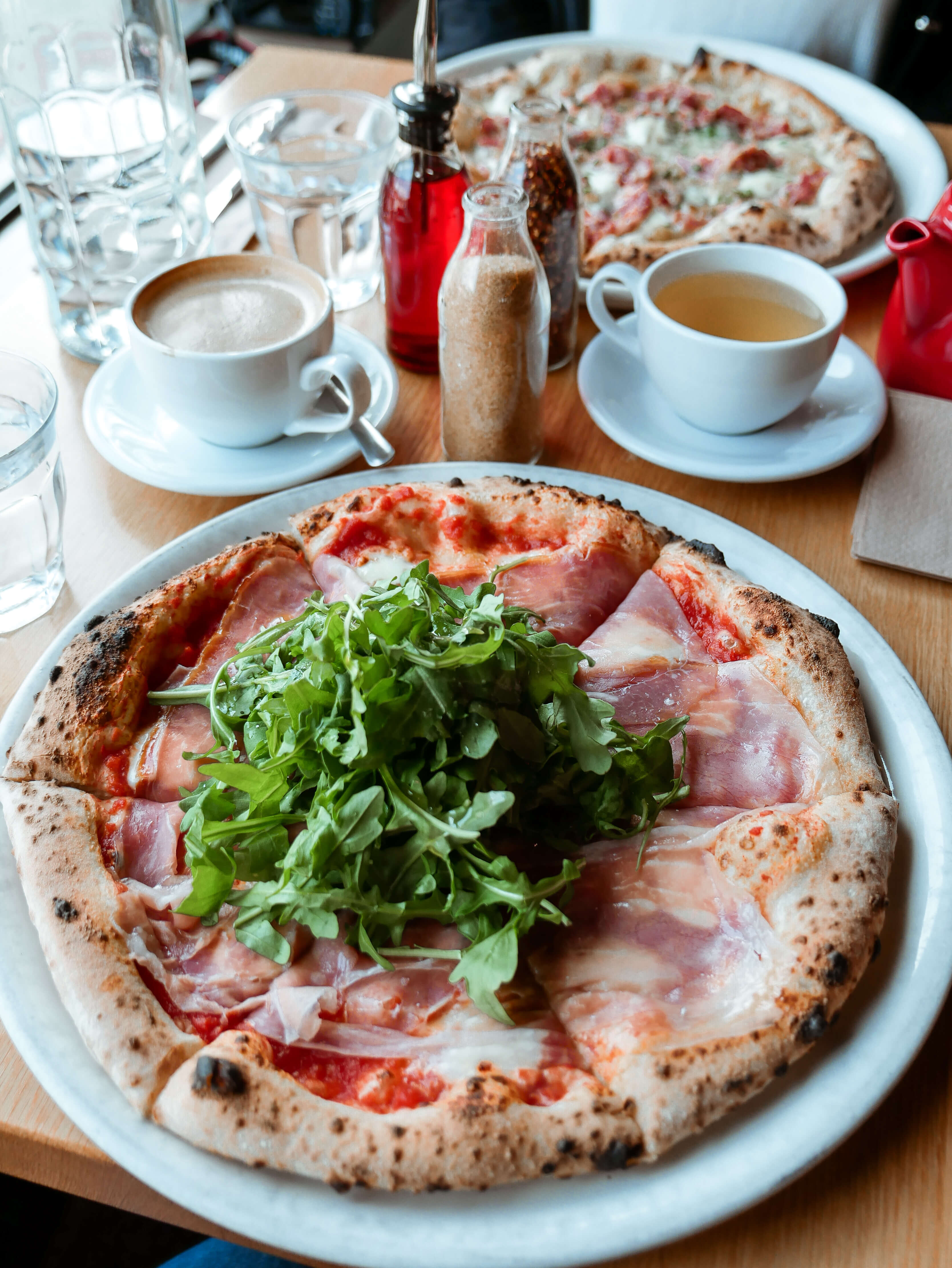 Cowichan Wineries
Although we didn't have the opportunity to visit any of the wineries, I wanted to drop this a mention as there are so many great wineries in the region to explore. The Cowichan Valley, also commonly referred to as the "Napa of the North" is home to an increasing number of amazing wineries and you'll find everything from Pinot Noir and Pinot Gris to sparkling wine and port style. Because of its warmer climate, Cowichan is ideal for grape growing and there are some cool winery tours that you can do that allow you to experience different wineries in the region without having to worry about doing the driving. Find a list of Cowichan's wineries here.
How To Get To Cowichan
We flew over to Cowichan with Helijet and I couldn't get over how quick the journey was! In just 20-minutes, we had arrived in Nanaimo and were off on our adventure to explore Cowichan.
The drive from Nanaimo to Duncan (one of the main towns in Cowichan) took about 45-minutes so it wasn't far at all. Helijet is a really great option if you want a swift journey over to the Island and you're not bothered about taking your vehicle or you don't mind hiring one on the other side. The price is a bit more elevated than the ferry, but it's a lot more convenient and it's such a wonderful experience. The amount of time you save is really valuable especially if you're planning to spend 3 days in Cowichan or less, and the fact that you can fly directly from Downtown makes the journey that bit more relaxing.
The Helijet flight goes from the Downtown Vancouver terminal (near Canada Place) and takes just 20 short minutes to get to Nanaimo. The flight is incredibly scenic as you fly over places like Bowen Island and Gabriola Island (take your camera!) and it's such a fun way to begin your getaway weekend on the Island. Alternatively, you can also fly with Helijet from Vancouver to Victoria which takes 35-minutes and drive to Cowichan from there.
Getting Around Cowichan
You do need a car to get around the Cowichan Valley as everything is quite spread apart. We hired a car from National, and amazingly there was a National representative waiting for us at the Helijet terminal with our vehicle when we arrived. The terminal in Nanaimo is in a bit of an industrial area set back from the road, so if you do fly over with Helijet, then I'd recommend arranging your vehicle to be delivered to the terminal so it's a swift and easy transition. At the end of our trip, we simply dropped our keys off at the Helijet desk so it was really convenient.
All in all, it was a really nice weekend away and I loved experiencing another area of Vancouver Island. A lot of people tend to overlook Cowichan and focus on Victoria and Tofino, but it's definitely an upcoming area and one that's definitely worth exploring! I hope this guide has been useful and please let me know if you have any suggestions of things to do in Cowichan as well!
Our trip was in partnership with Tourism Cowichan who very kindly hosted us, however all thoughts and opinions about the partners and activities are my own 🙂