Life's a beach, especially in Southeast Asia. Its natural beauty never fails to amaze me, with stunning scenery, wildlife and of course, idyllic paradise beaches.
To kick off my series of Wanderlust Wednesday posts here are some of the most amazing beaches in Southeast Asia. Honestly, they're all as beautiful in real life as they look in the photos!
Bai Sao Beach, Phu Quoc, Vietnam
Bai Sao Beach is a beautiful gem hidden away on Phu Quoc island. The white powdery sand, turquoise water and jungle backdrop makes it the perfect place to kick back and relax away from touristic Long Beach. Unlike other beaches in Vietnam, hotel development hasn't really kicked in (yet!), so this 7km of sandy heaven is beautifully calm and unspoiled.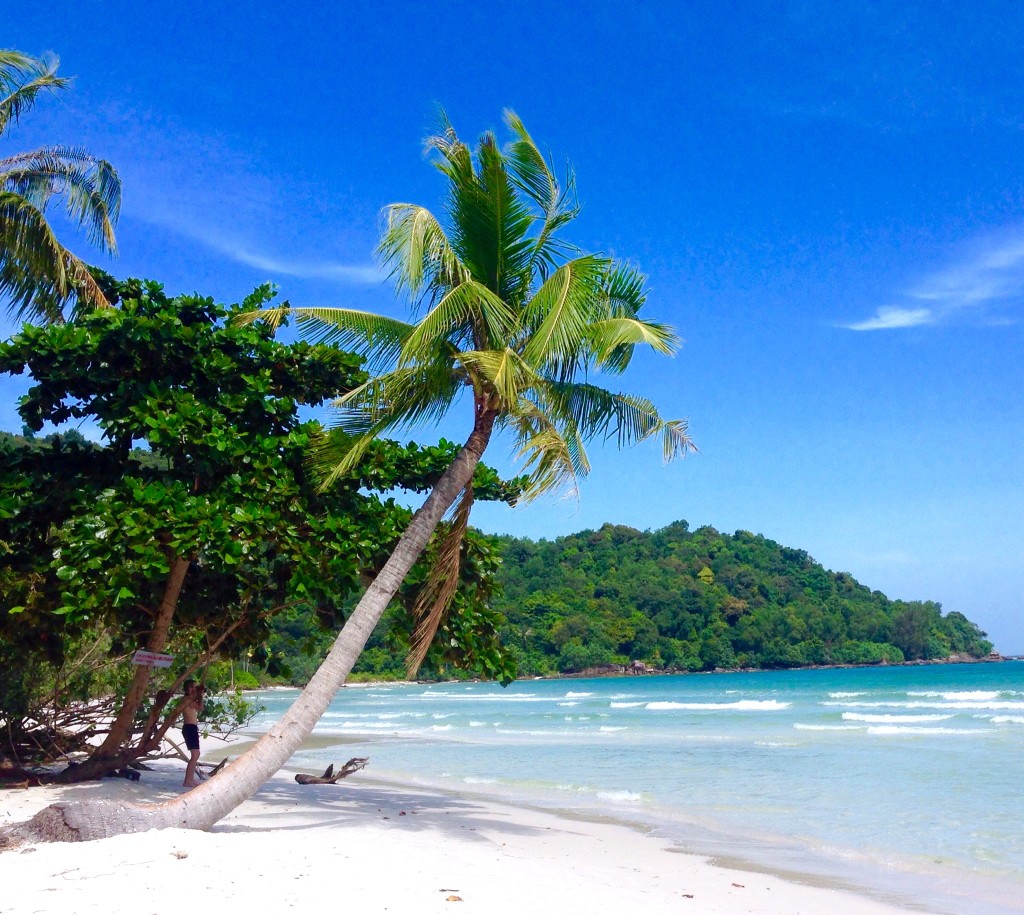 Malapascua, Philippines
Malapascua is best known for some of the most exciting dive sites in the Philippines, with Thresher Sharks, Manta Rays and Hammerheads frequently visiting the area. However, that does mean that the pristine stretch of white sandy beaches and immaculate waters are often overlooked. Located just above the northern tip of Cebu, Malapascua is a beautiful island with heavenly beaches and a laid back vibe.

White Beach, Boracay, Philippines
Boracay's beaches have consistently ranked as some of the best in the world - and is it any wonder why? White Beach runs for 4 km and is split into 3 sections: Station 1, 2 and 3. The sunset is incredible too, as the sailboats all line-up and provide stunning silhouettes against the falling sun.
Mushroom Bay, Nusa Lembongan, Indonesia
Bali has a reputation for beautiful beaches and crystal clear water, and neighbouring island Nusa Lembongan definitely meets that expectation. The island is quiet but not too quiet, and as you can see, the views are stunning with the mountains towering above in the distance.
Koh Rong Samloem, Cambodia
This island is Cambodia's untouched paradise. Although it's only a short ride from neighbouring party hub Koh Rong, the influx has yet to hit and it's still an undeveloped idyllic island. This empty beach is a 45-minute trek through the jungle from Saracen Bay, with nothing but a small dive shop and a rustic wooden pier. If you're lucky, you might even catch Hornbills and Monkeys frolicking around the beach, too.
Do you have any amazing beaches to add?
Let me know on the comments section below!