If you're looking to party, Koh Rong's the place to go.
I won't lie to you and say that it's a beautiful paradise, because it's not. It's not authentic, there's little awareness of island preservation, it's pretty dirty and you'll struggle to find any locals through all of the tourists and backpackers.
BUT, it's a lot of fun! It's known as the party island and it lives up to its reputation. You'll meet tons of people whilst you're there and no doubt rave until the early hours. The island's pretty remote too so if the generators pack in, you'll be left with no electricity or lights, but hey – that's all part of the fun, especially when you get to frolick around with puppies and kittens all night!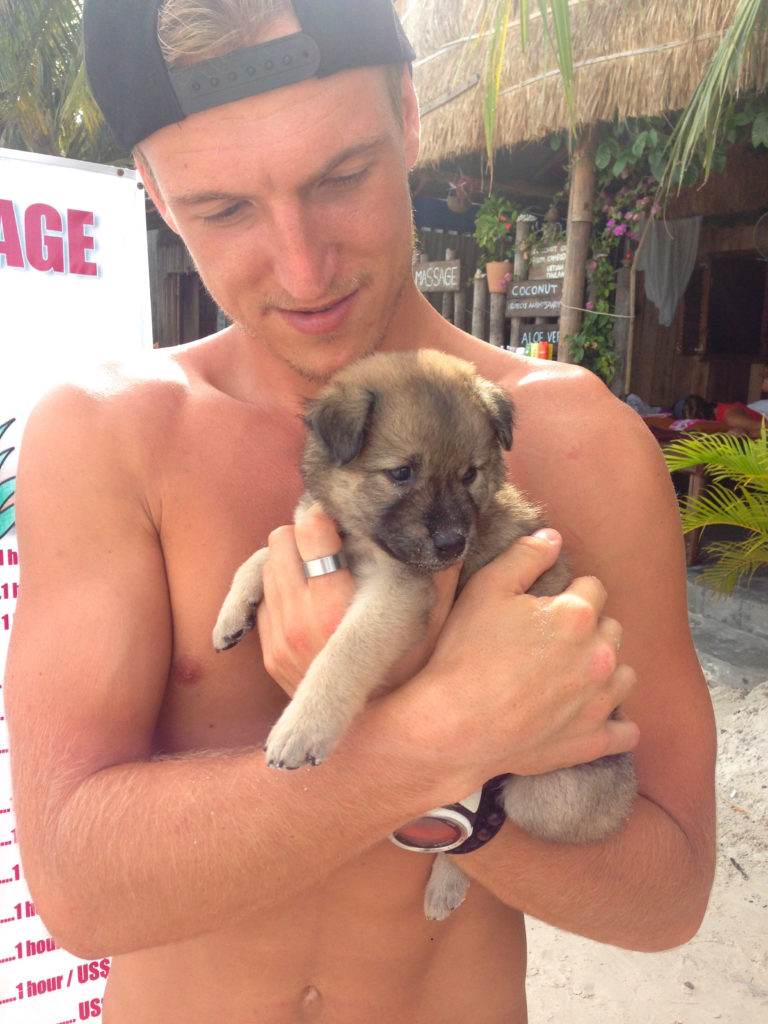 If you're looking for something a little less crowded, stay away from the main port area and head around to Long Beach on the west coast of the island. You can camp out on the beach at night, or there are a few accommodations around there too. It takes about 40 minutes to trek through the jungle or you can catch a longtail boat to the beach for around $5.
Where To Stay
There are a number of places to stay, but bear in mind that it's a small island with a lot of people. Book in advance if possible, especially in busy season.
We stayed at CoCo Bungalows in the heart of the vibrant village area. The bungalows have a cute, rustic vibe, and some come with a bathroom attached. There is also a shared toilet block down near the reception which is clean and spacious. We paid $20 per night for an en-suite bungalow, but there are cheaper options available if you're on a budget. The staff are a little abrupt (they messed up our booking so tried to get us to move) but other than that, it's central & fairly safe.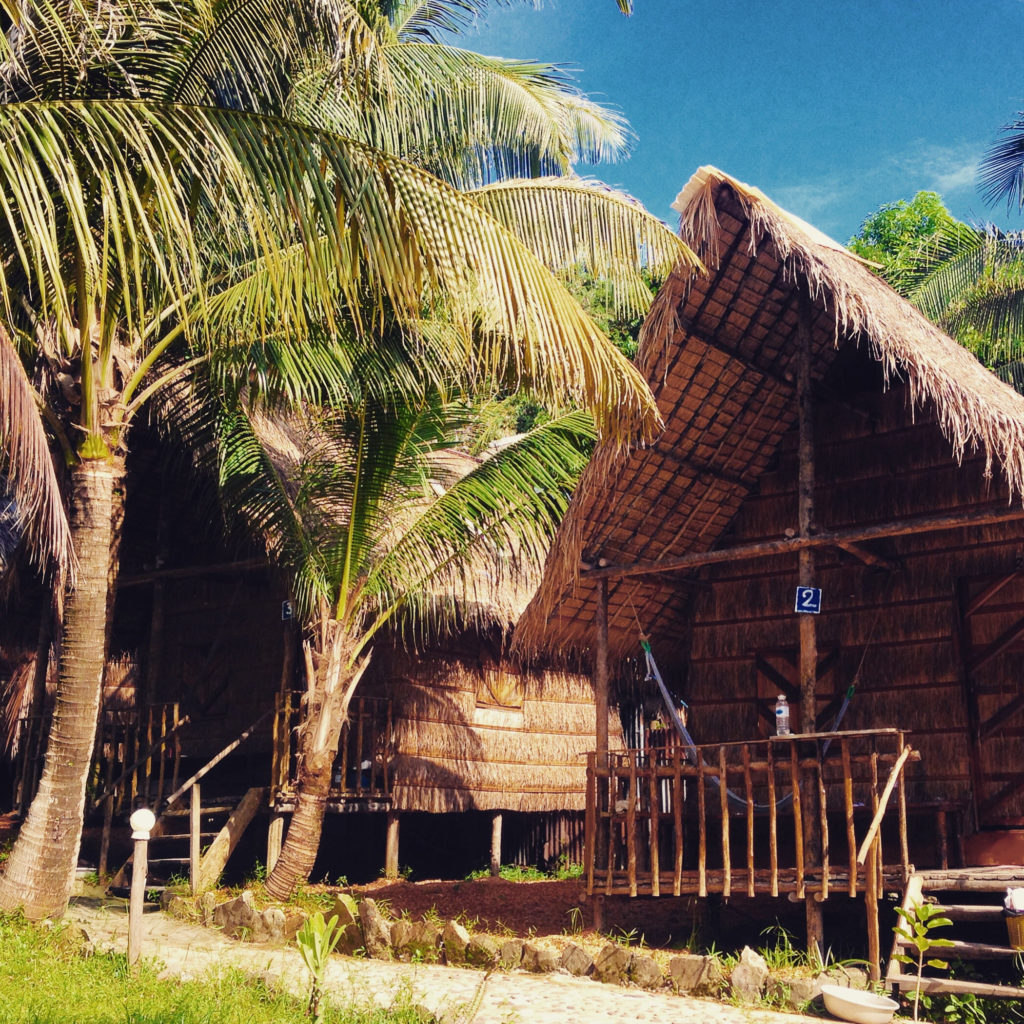 For something away from the main port area, take a right as you get off the pier and follow Tui Beach beach all the way down to the end (about a 15-minute walk) and you'll come to a cute place called Treehouse Bungalows. The surroundings are quieter, the beaches are much cleaner, and the treehouses are ah-mazing.
For a bite to eat, around the corner you'll find Island Boy's Bar, which will honestly be one of the best and cheapest BBQs you'll ever have!
Koh Rong Samloem
Koh Rong's hidden sister island has been consistently rated as one of the best beaches in the world. It's a refreshing change from the tourism and craziness of Koh Rong, and offers complete seclusion away from the hustle and bustle of the party. Only a set number of people are allowed to stay on the island each night, however, you can get day tours across to the island from Sihanoukville or Koh Rong.
If you take a trip to Koh Rong Samloem, make sure to take a stroll through the jungle. It takes about 45 minutes to walk from the main beach to the other side of the island, but there you'll find the whitest beaches and the clearest waters you'll ever see. It's literally paradise. You'll see a small dive centre nestled on the corner of the beach, along with bungalows called 'Robinson Crusoe' and 'Huba Huba' set back a little from the beach front. Check out the desolate pier stretching into the calm blue and watch all the underwater life from above.