So, it's been a while since my last wedding planning update but a lot has happened in the last few weeks and we're finally, finally making some progress so I wanted to fill you in! It gives me great pleasure to now be able to say, that...
We've booked our wedding venue!!!
Yaaaaayyy! I feel like such a huge load has been lifted off our shoulders and it's so nice entering 2020 knowing that we've ticked such a major thing off our wedding to-do list. We viewed the venue in December and absolutely fell in love with it. It's everything we had envisioned for our special day and it literally ticks every single box for us.
It's the only place that we viewed or even wanted to view but I was 98% sure it'd be the one even before we went to see it (we very much put all our eggs in one basket didn't we!). Fortunately, it lived up to expectation, and as soon as we got there, that 2% of doubt in my mind went away and I just knew it was the one and the right place for us to get married.
So... the deposit has been sent. The confirmation is now sitting in my inbox. And we officially have a date - September 2021! The countdown is ON!!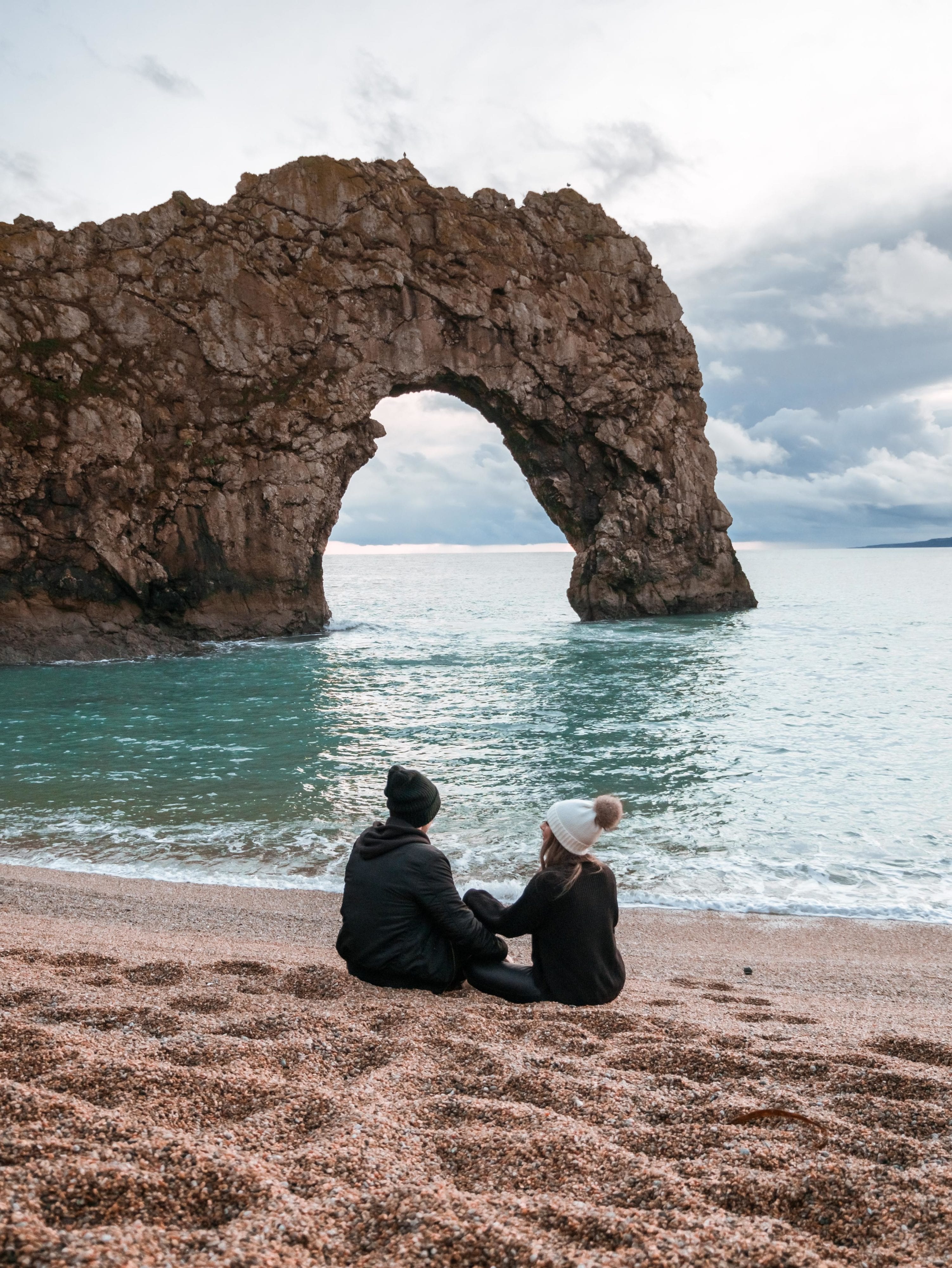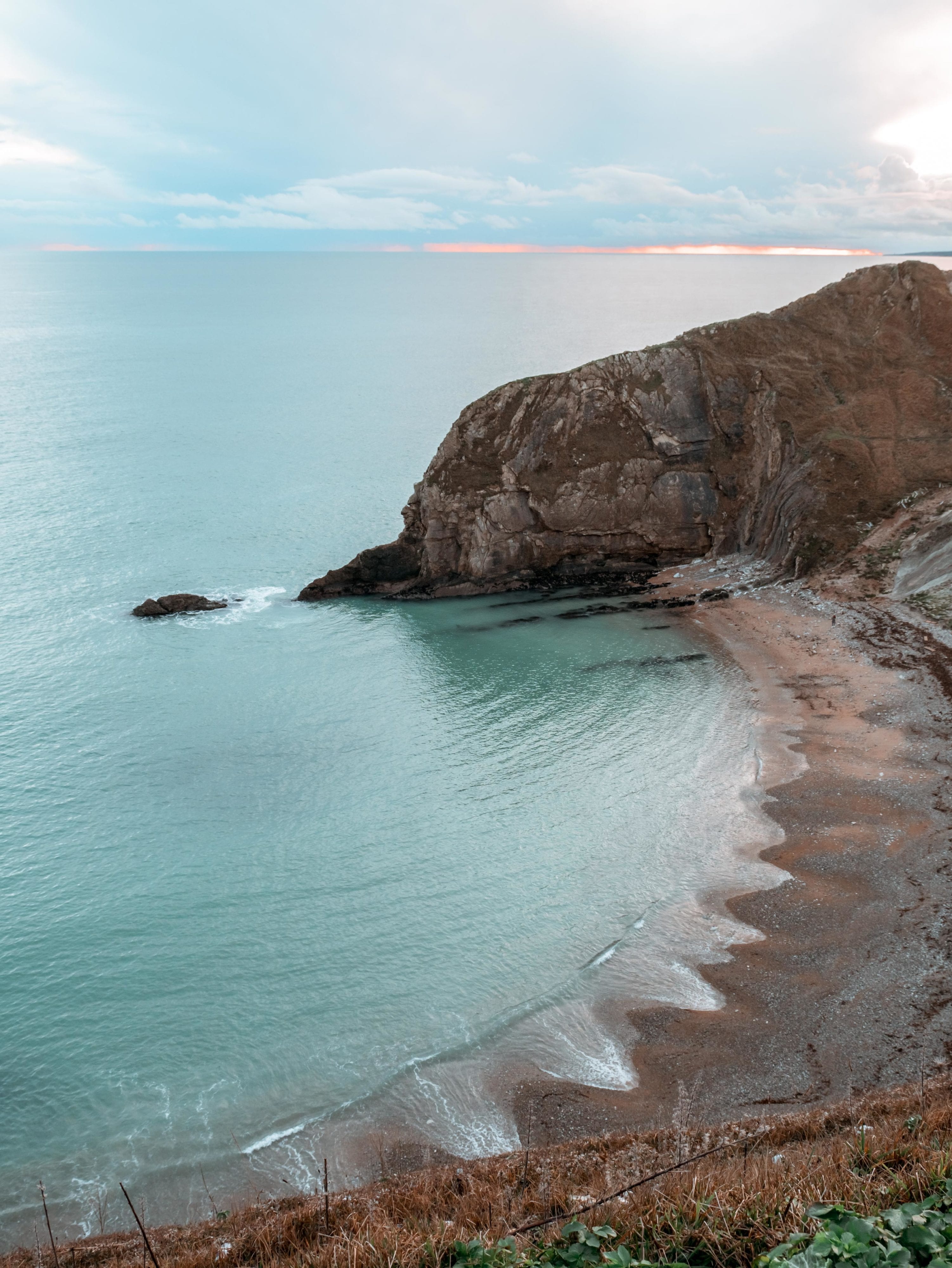 Where will it be?
We debated for a while about doing a destination wedding and getting married in either France or Italy, but after a lot of searching and thinking, we decided to opt for England. I suppose in a way it is still a destination wedding considering we don't live there, but it made a lot of sense because most of our guests live in the UK plus it's special to us because we're both from there. We did of course consider Canada as it's equally important to us (especially Tofino given that we got engaged there) but I just didn't feel drawn to having our wedding here. I personally felt like it would be a lot to ask of people as well, especially given the number of people who'd be coming from the UK.
So, our idea was to try and find a venue that represented us as a couple, that combined our love for the ocean and the outdoors while also being somewhere beautiful so that we could bring all our favourite people together but without the need for extensive travel. And after months of searching, we finally found it, right there in England, not too far away from the beautiful place in these photos.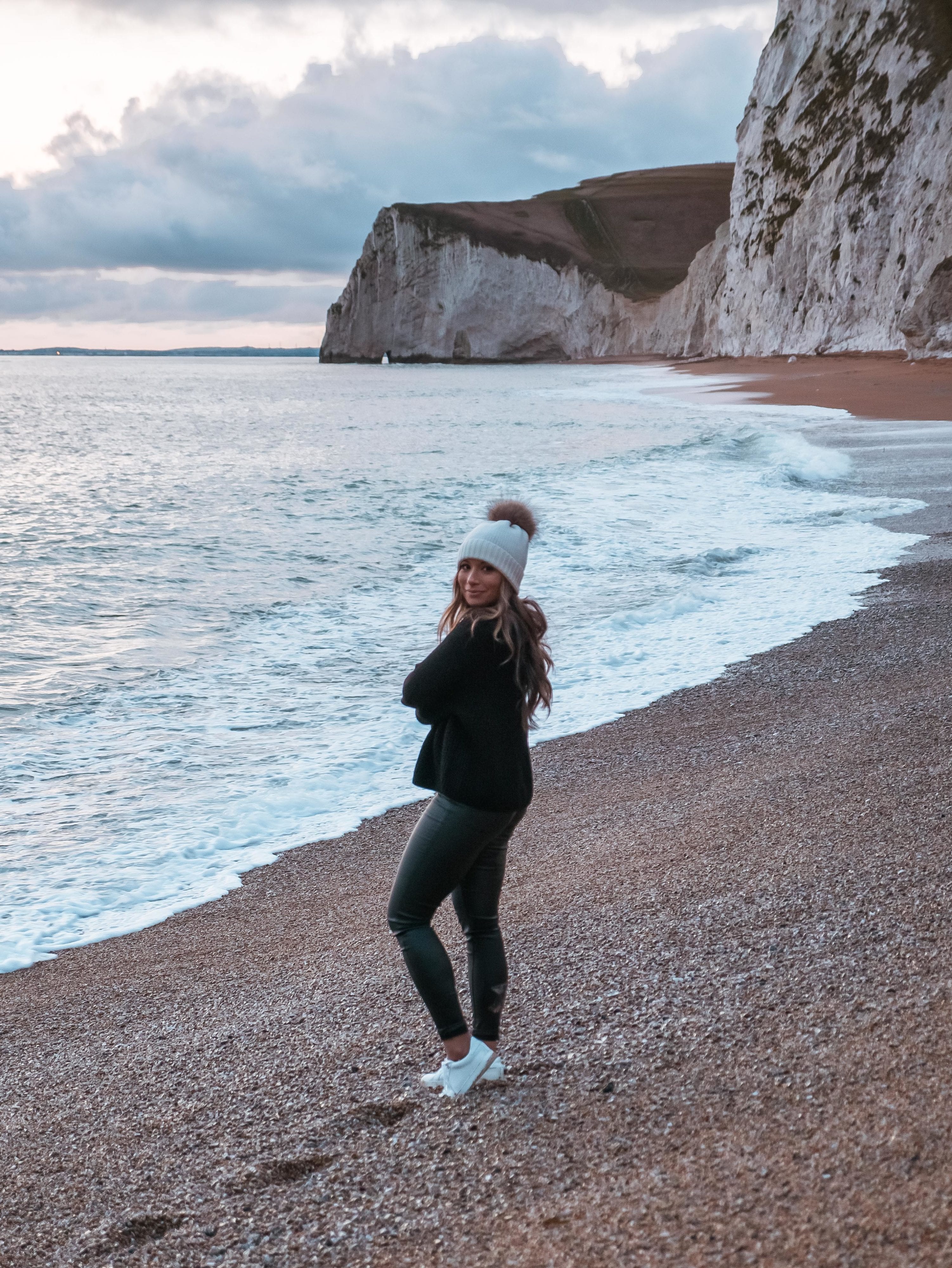 Why I found venue hunting hard
I'm gonna be straight up with you, my feelings about wedding planning have been very mixed up until this point. I do plan to write a whole other post about venue hunting tips and what I learned in the process because I've learned a lot already.
In my last post, I expressed how excited I was to get wedding planning, but after a few weeks of searching for venues my excitement faded and I felt pretty deflated. I was trying my absolute hardest not to feel stressed or negative about it, because I wanted to try and enjoy this process as much as possible. But honestly, I found venue hunting really quite hard. I tried to stay as patient as possible as I knew it'd all work out in the end, and after about 4 weeks we made the executive decision to incorporate prosecco and chocolate into every wedding planning session and actually, that helped a lot!! Haha it definitely made it 10x more fun and 10x less frustrating.
The thing is, there's a lot of pressure on the venue. I feel so anyway. Maybe some of it is self-inflicted pressure, but I think because we also wanted our wedding to be a full weekend event, that made our requirements even more specific. But at its core, the venue is the foundation of your day and it's where the action happens, so you want somewhere that's perfect (or near perfect) and that fits your vision. But, as I'm sure all of you who are engaged/married will probably already know, you soon realise it's very tricky to find something that ticks every box!
Either it's too expensive, it's not in the right location, it doesn't allow enough people, it's not exclusive, you can't book a weekend, etc etc, so I found we were constantly hitting brick walls and going around in circles. Admittedly we were very picky, we knew exactly what we wanted and didn't really want to compromise...so maybe we made it more difficult for ourselves. But my thinking was, if we're paying all this money then we want it to be somewhere that we love and that we're happy to get married, which makes sense right?
How we found our venue
Funnily enough, the venue we've chosen was actually one of the first properties we came across back in September when we first started looking. As soon as we saw the pictures, we agreed it was perfect. However, the website stated they didn't allow weddings and were strict on that, so we basically ruled it out as an option and moved on.
After a frustrating few months of failing to find a venue we loved, we decided to change our approach. We went back to our initial vision (because we'd deviated quite a bit), adjusted our dates, and on a whim, I emailed the venue to ask whether they'd possibly make an exception and allow our wedding. And guess what....they said YES!
Whaaat! Gosh, if only I'd emailed in the very beginning I'd have saved months of frustration. Oh well, you live and learn don't you and it's taught me that "no" doesn't always mean "no"...so always ask just in case!
Finally, some real progress!
I've actually found the whole wedding planning process so far to be quite inflexible, from catering menus to bridal shop appointments to venue hunting. It's like...you're paying so much money, yet still it's very difficult to find what you want and there seems to be a clear mould of how things should be done with little room to do it your own way. Anyone else find that too? Anyway, that's a whole other topic and I'm sure I'll touch on that in another post, and I don't want to be a Debbie downer and round this post off on a negative note because actually, I feel on top of the world right now!
I am now SO overjoyed, so excited that we've found our venue and so happy that we're finally making some progress. Fortunately, we can take our time with planning everything as we have 18 months or so to iron out the details, but we have so much to look forward to and the fun part of wedding planning can begin! If you're currently in the process of planning or find a venue, my best piece of advice is to be patient, trust that it'll come together in the end and don't be afraid to ask lots of questions!
I will check in with you guys when other pieces of the puzzle start coming together! Eeeek, I'm so excited! xx