Last summer was the first time I got to experience Canada's wine country in the Okanagan and I absolutely loved it and have been itching to go back ever since. So, you can imagine how stoked I was when I was invited to the Osoyoos Oyster Festival last month with a few other media girls Flora, Mykenna and Samantha and we had the loveliest weekend. We drove up from Vancouver, stayed at the Watermark Resort in Downtown Osoyoos, and filled the weekend with wine tasting, cycling around the wineries, Oyster fest events and generally soaking in the relaxed vibe.
The landscapes are so gorgeous in the south Okanagan area, you really do feel like you've been transported to somewhere like Piedmont or the Napa Valley. The rolling hills and desert climate are unlike the rest of Canada so it was a lovely escape for the weekend. I love how laid-back things are in Osoyoos and the 4-ish hour drive is just far enough to make you feel like you're properly getting away from home, but close enough that the journey is pretty pleasant and doable if you're heading there for the weekend.
If you're a wine lover then I'd definitely recommend spending the weekend in either Osoyoos or Oliver! Especially during the spring/summer time, there are so many fun events going on and dozens of amazing and unique wineries to discover. The wineries are dotted around both Oliver and Osoyoos, which are neighbouring towns, so you can join wine tours, cycle tours or choose to hop around the wineries on your own schedule. While the Oyster Festival that we attended only happens in April, there are foodie festivals, marathons, wine events and so many other fun events that go on throughout the whole of summer, so they're definitely worth checking out.
Since this was my second time in Osoyoos (I went last year for the Half-Corked Marathon, read about that here), I've got a pretty good lay of the land and feel for the area. So, I thought I'd put together this post with a few tips on planning a wine getaway to Osoyoos to help you put together the best wine weekend!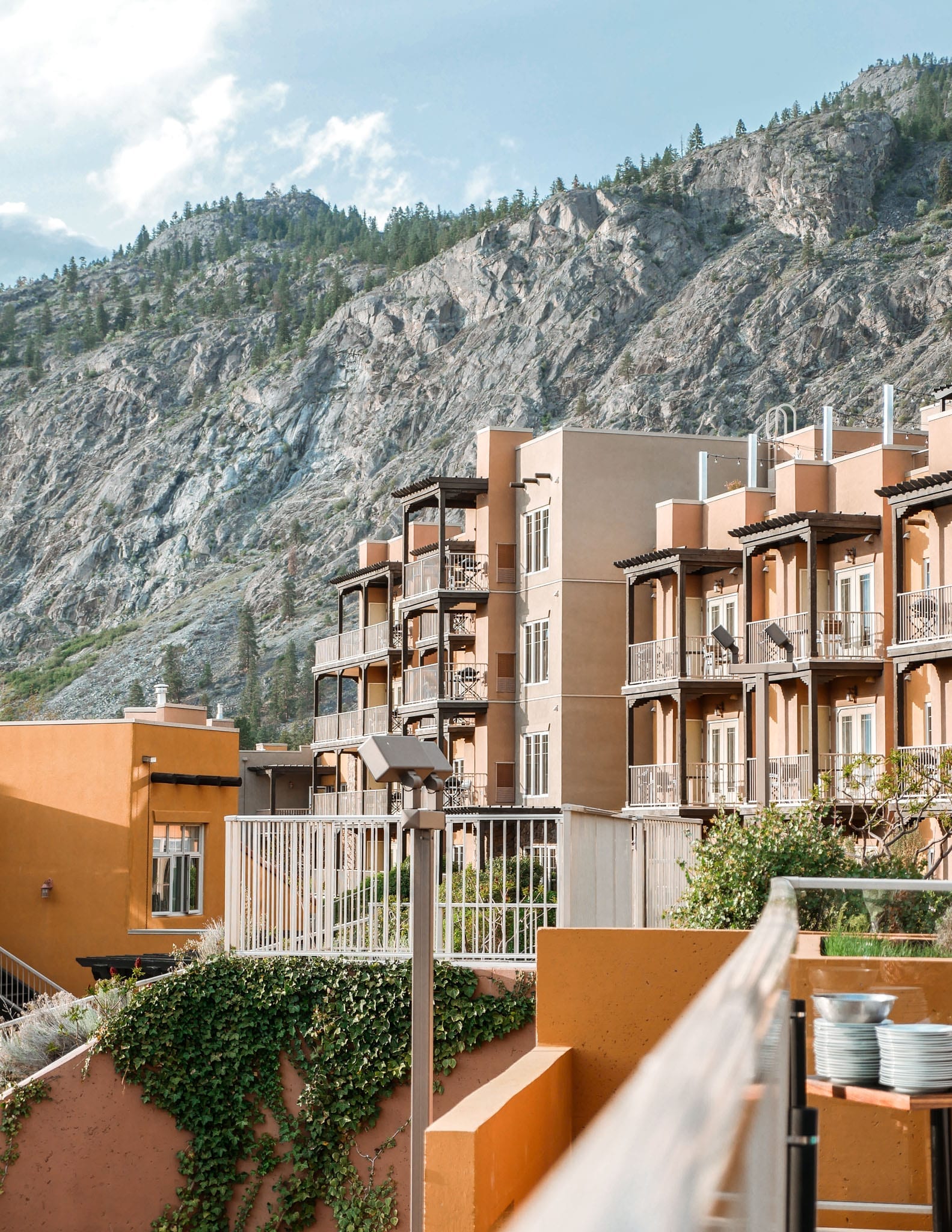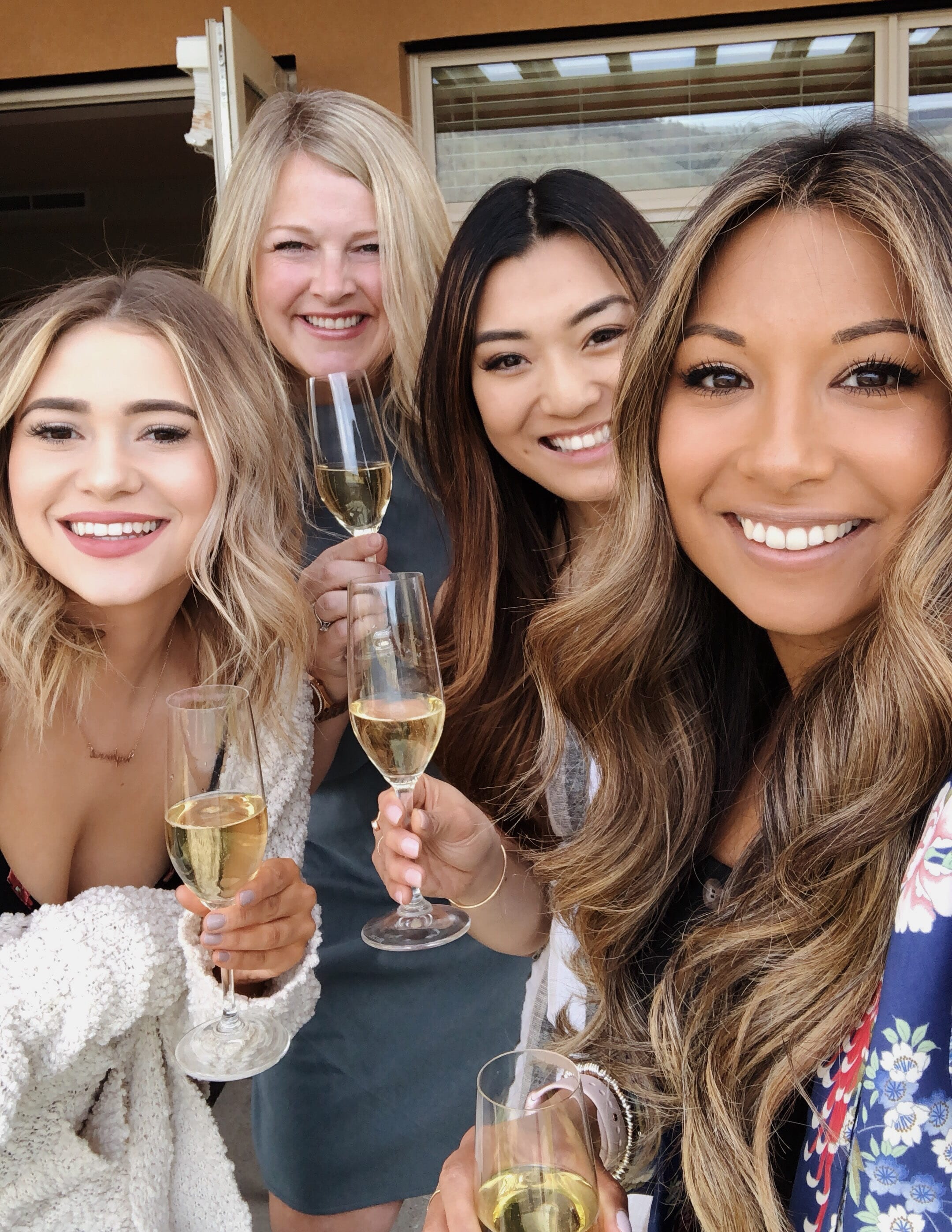 Plan out your wineries
They don't call Osoyoos the wine capital of Canada for nothing! There's such a great variety of wineries, from small, family-run operations to large resorts, many of which have restaurants, tasting rooms, patios, and even accommodations so you'll be spoilt for choice. It generally costs around $5-$10 per person to do a tasting at the wineries, and you get to sample a number of different wines. The fee is often waived if you make a purchase too. During my last two visits to Osoyoos I've been fortunate to visit a lot of the wineries in the area, and here are some of my favourites: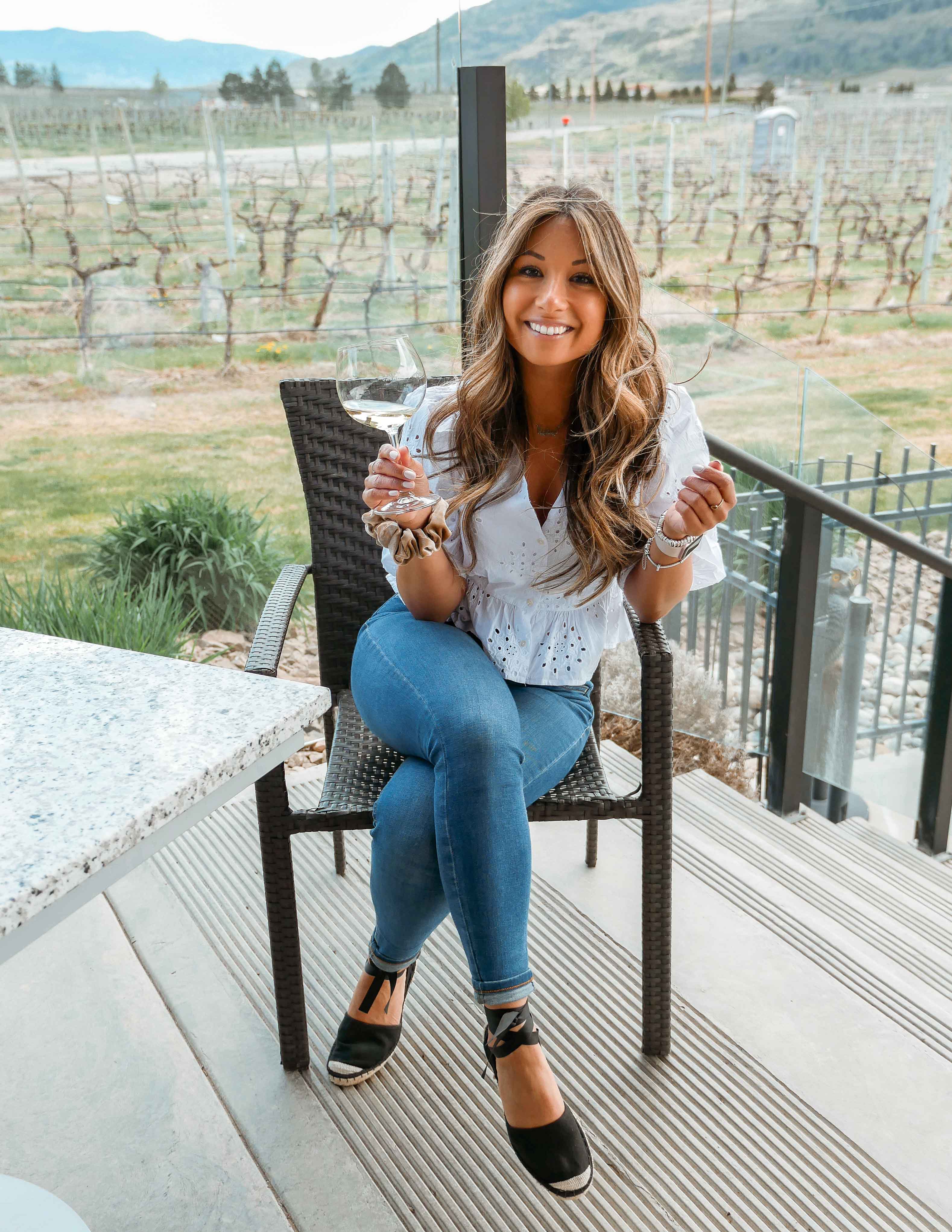 My favourite wineries:
Burrowing Owl: I absolutely love Burrowing Owl. The design of the winery is really unique, the wines are wonderful and if you can, I definitely recommend having lunch or dinner at the Sonora restaurant. It's fine-dining with amazing food, and the views of the valley and vineyard from the restaurant are beautiful. They're also socially conscious too and they've contributed over $1 million to a captive breeding program to help restore the Burrowing Owl population. TIP: If you eat at the restaurant, try their rosé. They don't offer it anywhere outside of the restaurant and you can't buy it which makes it that bit more special, but it is to-die.
Black Hills Winery: One of the more contemporary wineries, Black Hills offers a really lovely wine-tasting experience. You can sit outside on the patio or on the sofas by the pool and you're surrounded by sweeping views of the Okanagan hills. TIP: For a more elevated wine tasting experience, opt for the VIP Cabana by the pool. It costs $50/pp and includes wine tasting.
Stoneboat Pinot House: If you love sparkling wine then make sure to incorporate a stop off at Stoneboat. This was another one of the wineries we stopped off at on our cycle tour with Heatstroke Cycle and their wines are fantastic. They're very reasonably priced (most between $20-$30) and their Grand Piano Brut is out of this world.
Covert Farms: If you're looking for a special and outdoorsy wine tasting experience, look no further than Covert Farms. We visited on last year's trip to Osoyoos and it's such a beautiful place. The farm covers 650 acres of land and all their wines are certified organic. Their rose and white wines are wonderful. TIP: If the weather's beautiful, opt for their Harvest Signature Experience. It's $59/pp and you get to tour around the property for 1.5 hours in their vintage truck, pick strawberries from the farm and enjoy wine tasting and light bites on their outdoor patio.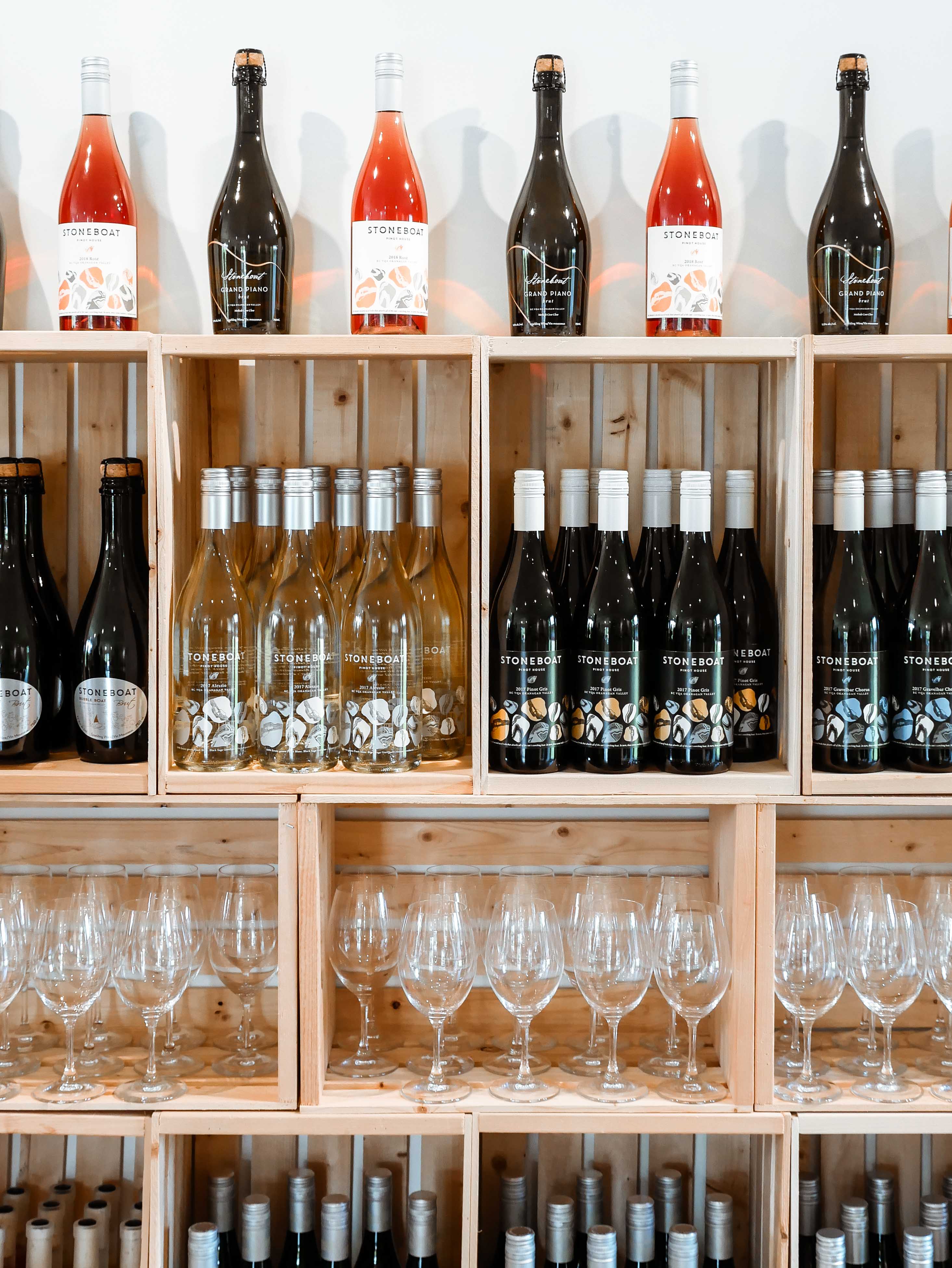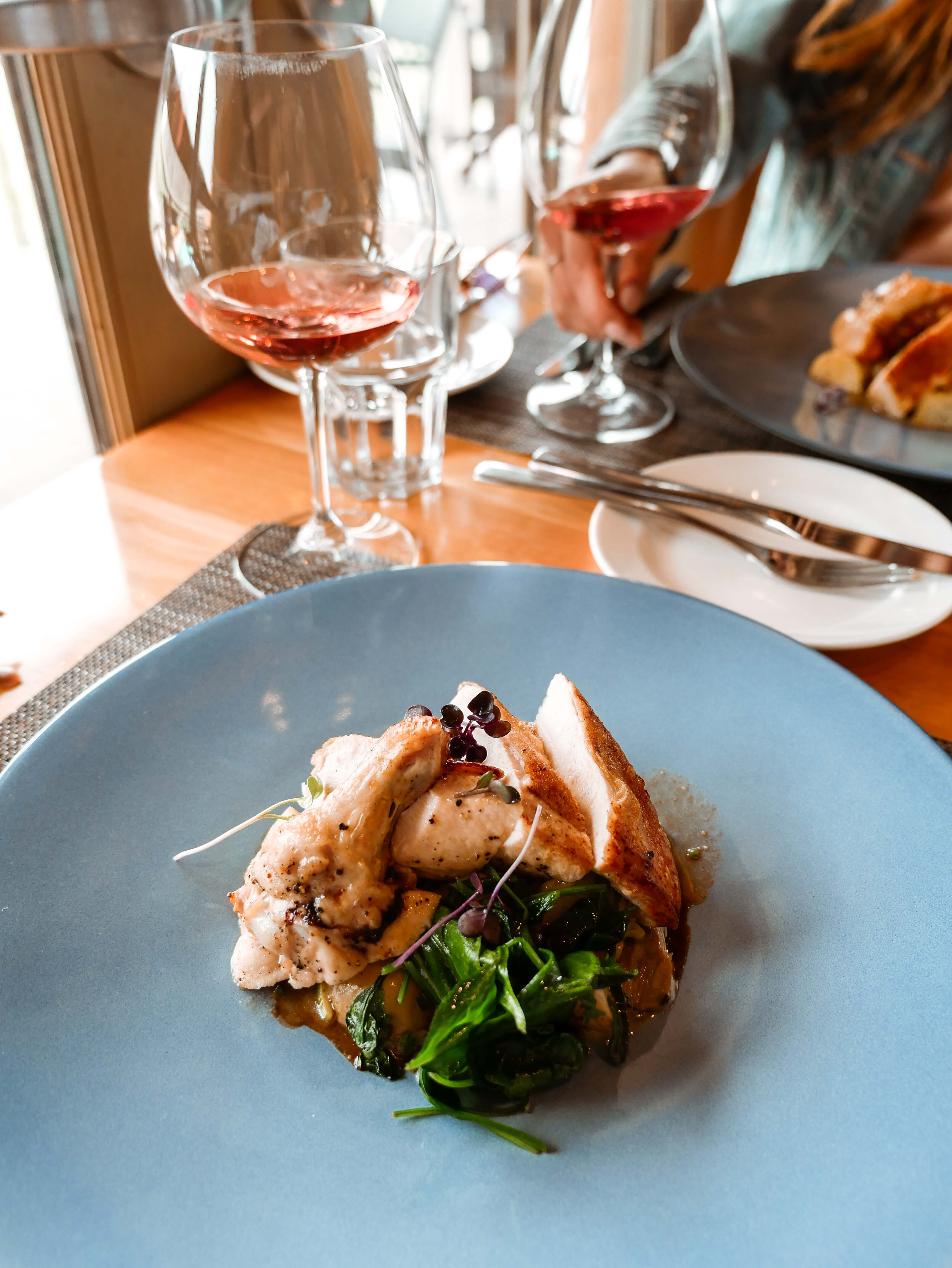 Stay somewhere nice!
There are lots of cool places to stay in Osoyoos and you can choose to stay outside of town closer to the wineries or in the town of Osoyoos itself. We stayed at the Watermark Resort, which sits in Osoyoos town and overlooks Osoyoos Lake and it was a really great place to stay.
I was very lucky to have one of the Beachfront Townhouses all to myself (which was amazing!) and it's somewhere that I'd definitely return to. The townhouses are super nice, they're essentially 2-bedroom houses (some are split onto 2 floors, some are 1 floor) with a sofabed in the living room and 3 bathrooms, so you could very comfortably house 6 people.
It'd be such a great place to come with the whole family or a group of friends and it feels like a home away from home. The townhouses come with a full kitchen with everything you need, and the two-level houses have an upstairs balcony as well as a patio outside with a BBQ and chairs. The lake is right by the townhouses too.
Watermark Resort also has standard rooms and suites so there's lots of choice of accommodations depending on the type of experience that you want. The townhouses are set slightly away from the hotel, but you can easily access the main lobby and hotel restaurant within a few minutes walk. I loved that the townhouses were basically self-catering as you can treat it as your own home, however, you can also get breakfast delivered to the house in the morning (or the night before) so you get the best of both worlds. The resort also has a huge outdoor pool area and 2 hot tubs, and they have fitness facilities as well as outdoor yoga in summer. The resort is pet-friendly.
Despite the resort being in the town, it still felt very peaceful and sitting on the patio with a cup of tea in the morning was so lovely. Having experienced staying out by the wineries last year, and this year in the town of Osoyoos, I really enjoyed both but it was definitely nice being close to town with things like coffee shops, bike shops and stores all within walking distance.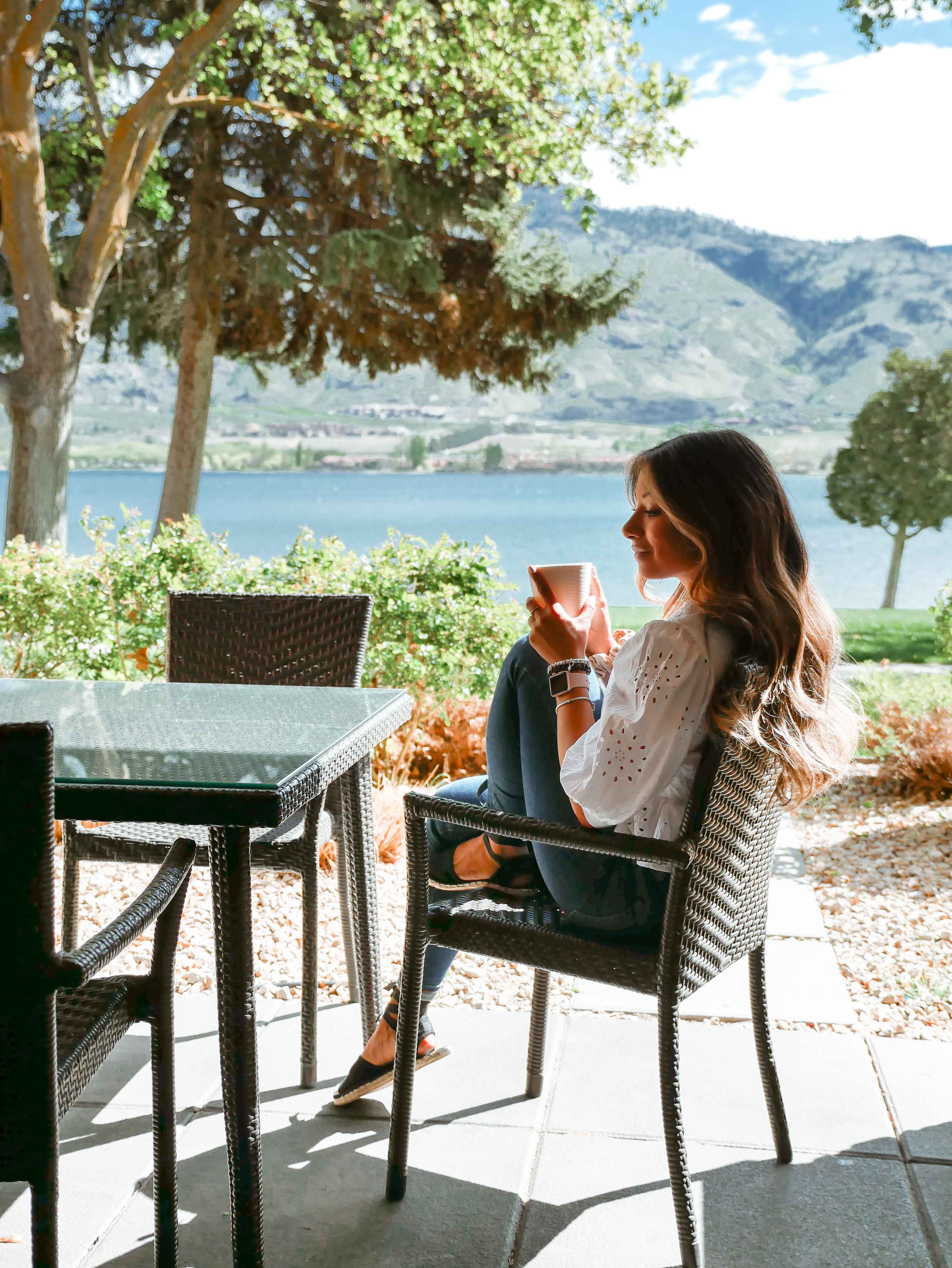 Patio views at Watermark Resort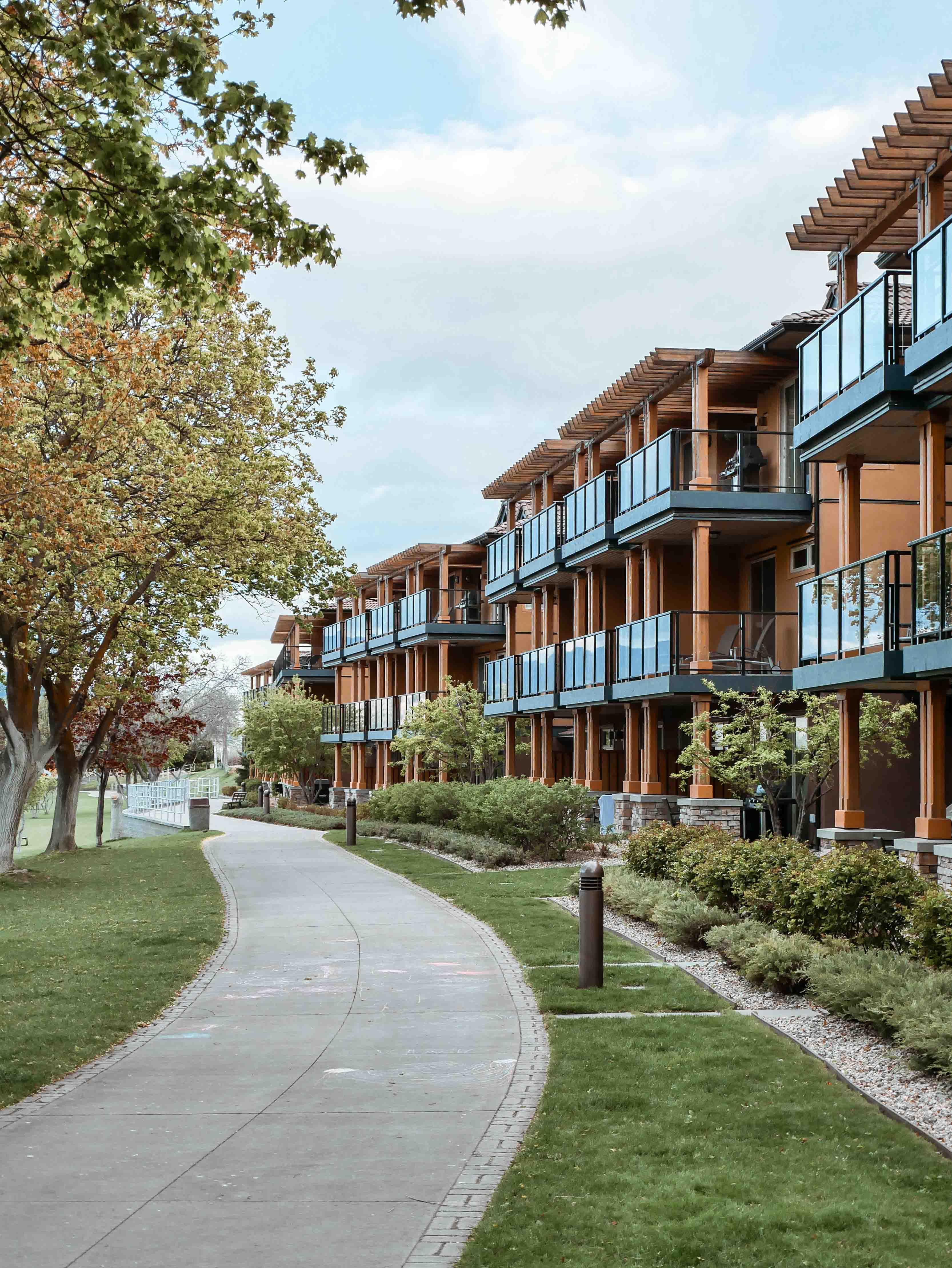 View from Watermark Resort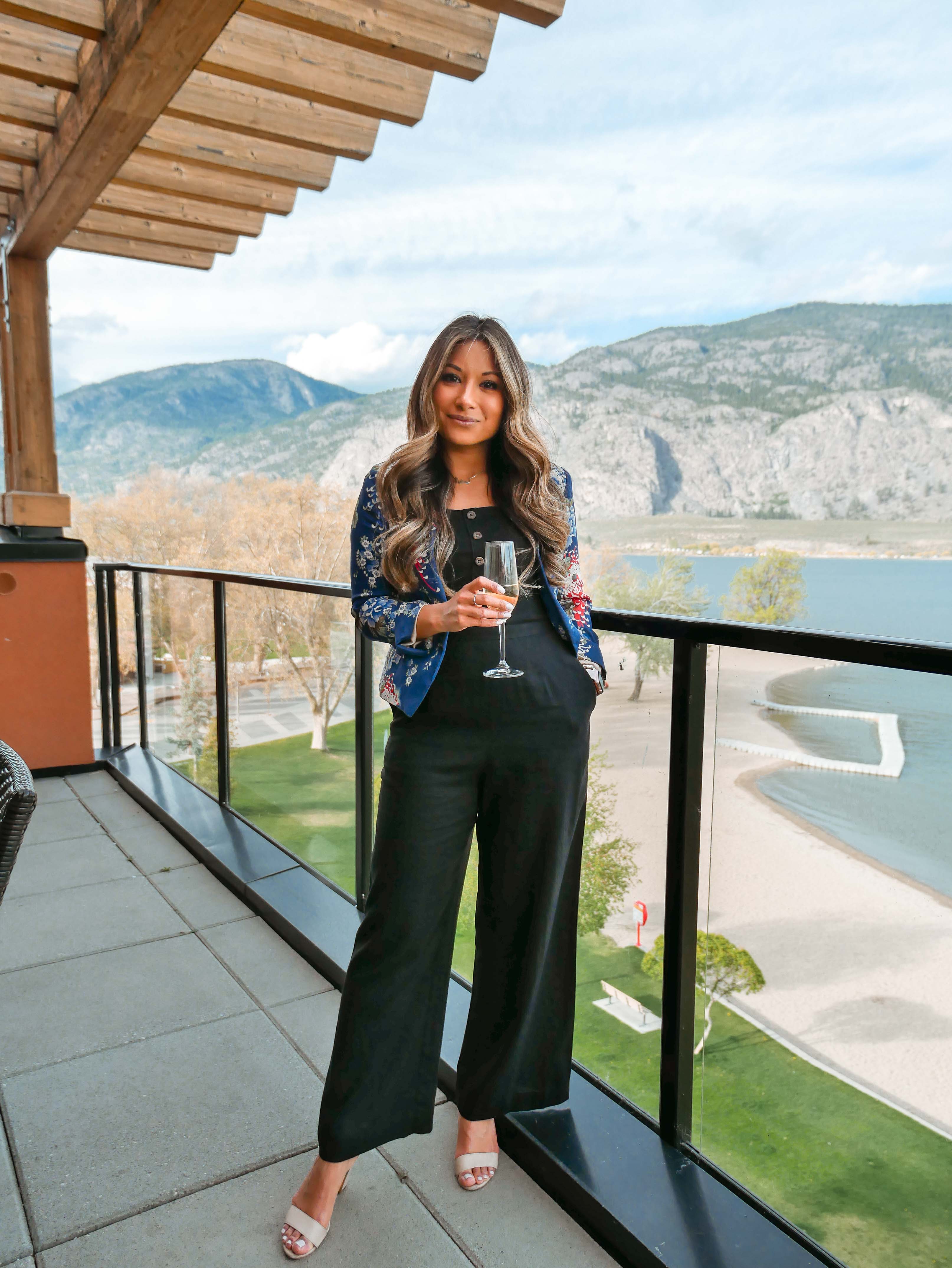 View from the Penthouse Suite at Watermark Resort
Check out local wine + food events
Not only is Osoyoos and Oliver a hot spot for great wine, there's also tons of really cool food and wine events that go on year-round too. As I mentioned, we were there for the sixth annual Osoyoos Oyster Festival which involved a lot of oyster tasting (of course!) and plenty of wines, ciders, beers and spirits from the South Okanagan area.
We attended 2 of the Oyster Fest events, the first was the "Journey of the Four Food Chiefs" at Spirit Ridge resort which took place on the patio overlooking Osoyoos Lake. We enjoyed Indigenous-inspired cuisine such as roasted bison, oysters and smoked salmon, lots of great wines and cocktails as well as acoustic live music and it was a really nice evening. The line up of events for the Oyster Fest lasted 5 days, with the final event, the Seafood Soiree, held at Watermark Beach Resort where we were staying. The night involved lots of food stations, local wineries and dancing and it was great to be able to sample different wine and food all under one roof.
Other popular events in Oliver/Osoyoos include the Half-Corked Marathon, Pig Out, the Wine Capital of Canada Triathlon, and many more that involve wine, food, dancing and lots of fun. Take a look at the events calendar to check out what's going on this year.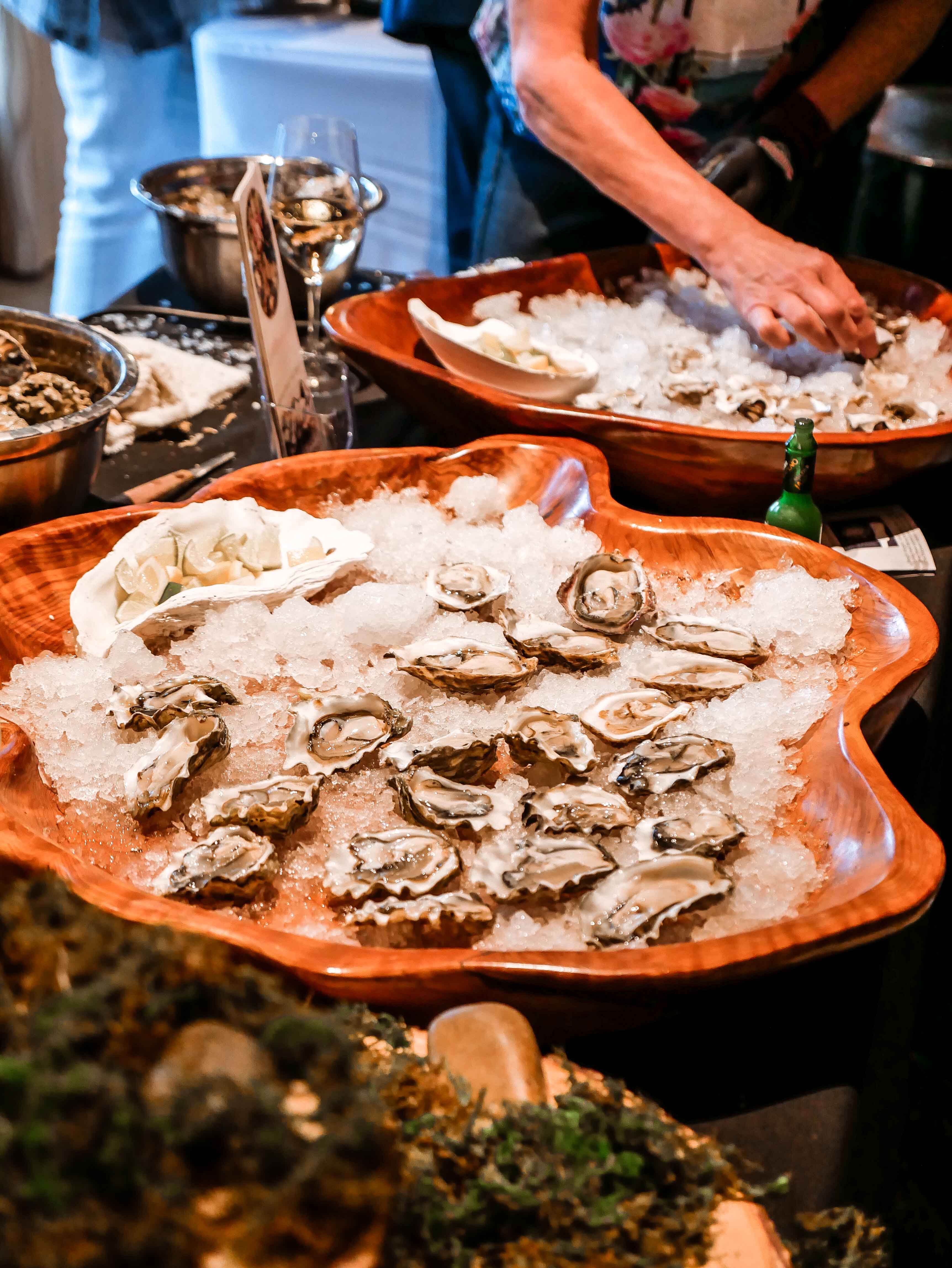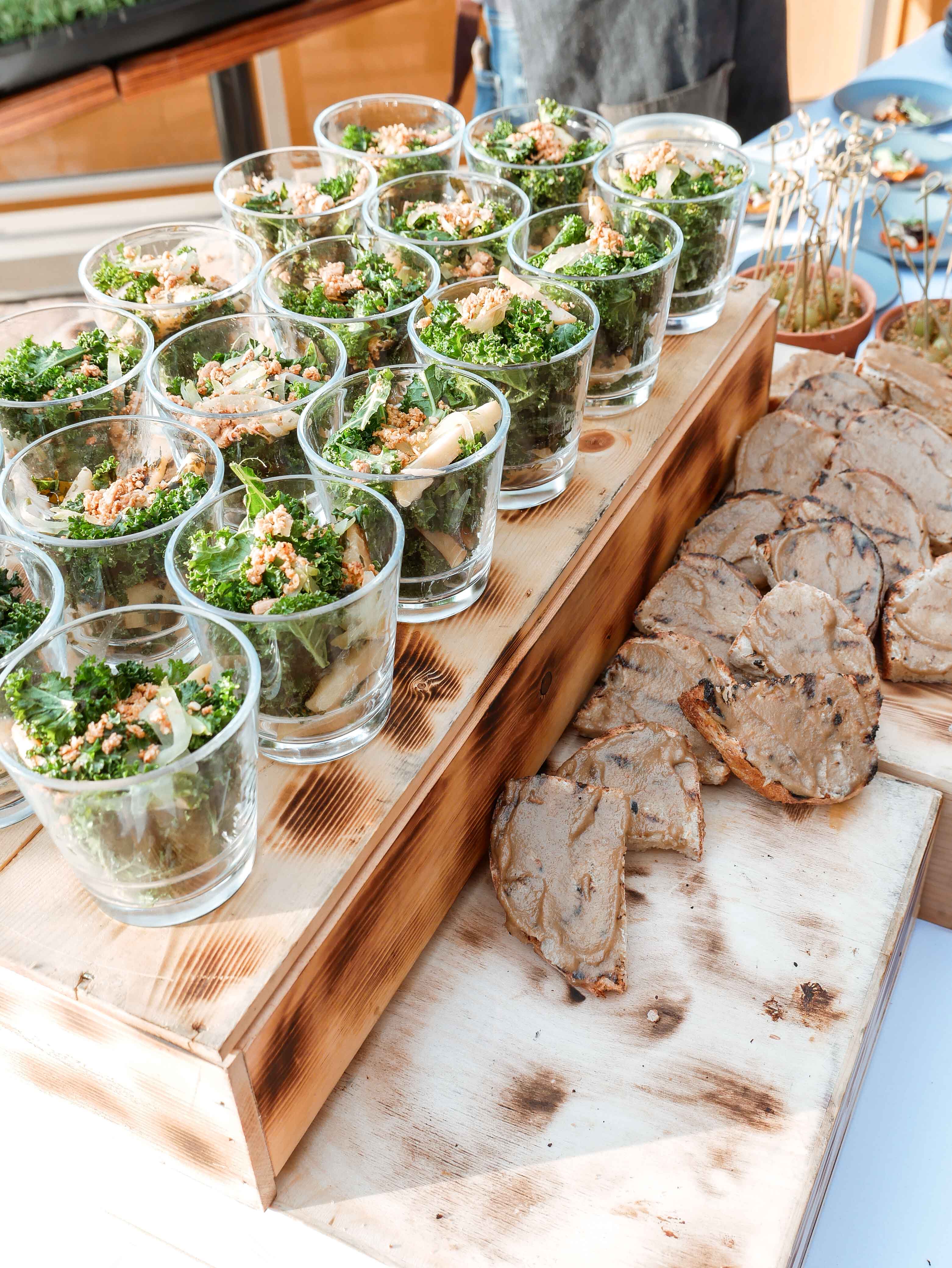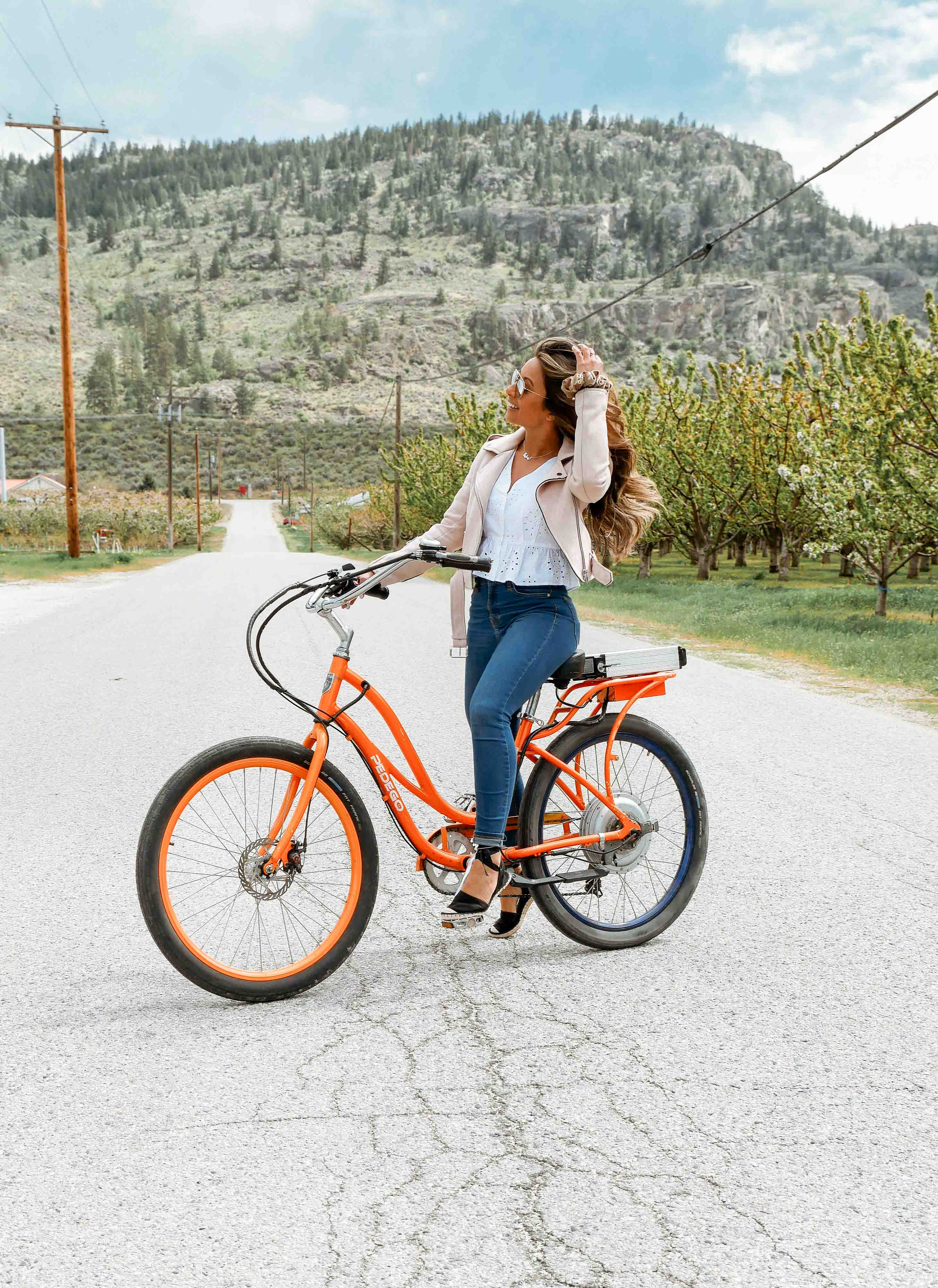 Cycle your way around Osoyoos + Oliver
Oliver and Osoyoos have some incredible landscapes and views, so if you want to combine being outdoors with wine tasting then a cycle tour is such a fun thing to do! We did a tour with Heatstroke Cycle and toured around 5 different wineries - Le Vieux Pin, Bartier Bros, Stoneboat, Black Hills and ended up at Burrowing Owl for lunch. The great thing is that their bikes are electrically assisted, so when your legs start to slow down after a few wine tastings you can push the E-button and you get a bit of extra help!
Heatstroke's bike shop is actually based right next to Watermark Resort in Osoyoos town. Most of the wineries are located away from the town, so our friendly guide loaded up our bikes into his truck, and we headed out to Le Vieux Pin where we did our first tasting and properly started the tour. After that, we cycled around the different wineries and finished up at Burrowing Owl, and afterwards, we were driven back into town to the shop.
You can either rent bikes and go off and do your own thing, or do a proper bike tour with a guide where you get a similar experience to what we had. See their website for more info and pricing.
Pick your season
The beautiful thing about Oliver and Osoyoos and the whole southern Okanagan area is that it's one of the warmest climates in Canada. The climate is hot, dry and sunny with very little rain and the warmest annual temperature in the country, and it's actually part of the Sonoran Desert which runs from Mexico up to Canada.
Because of this, the spring and summer season is extended and you can enjoy great temperatures for many months of the year. We visited at the end of April just as the temperatures were warming up and it was comfortable but still light jacket weather. However, as you head into May and the summer months the temperatures soar to late 20s and sometimes mid-30s, and because it's a desert climate it can get very hot. Summer temps usually continue until mid-late September. Keep in mind that wildfires are quite common in BC towards the end of summer, so wildfire smoke is a possibility during July/August and the Okanagan does sometimes get affected for a few weeks of the year.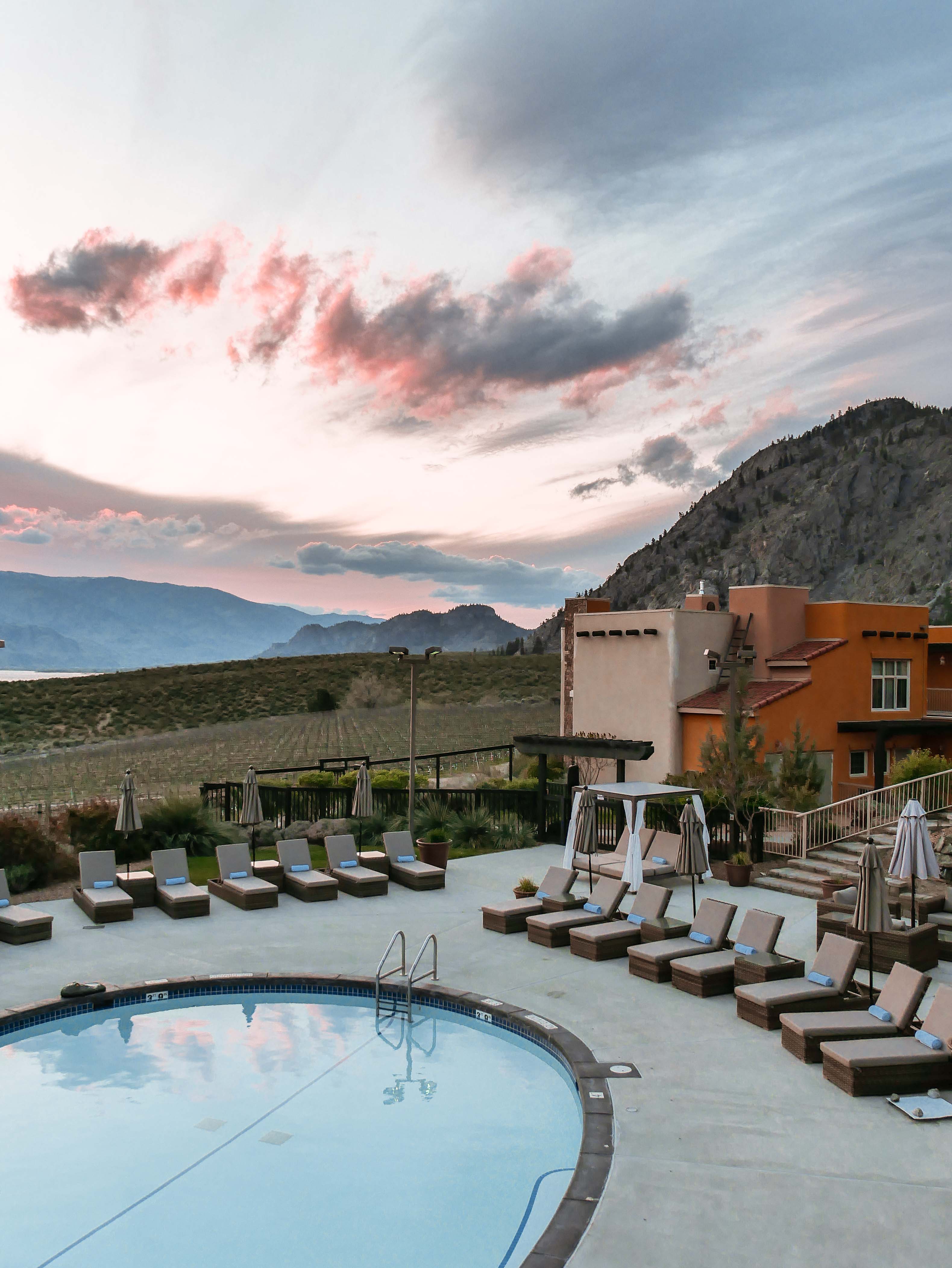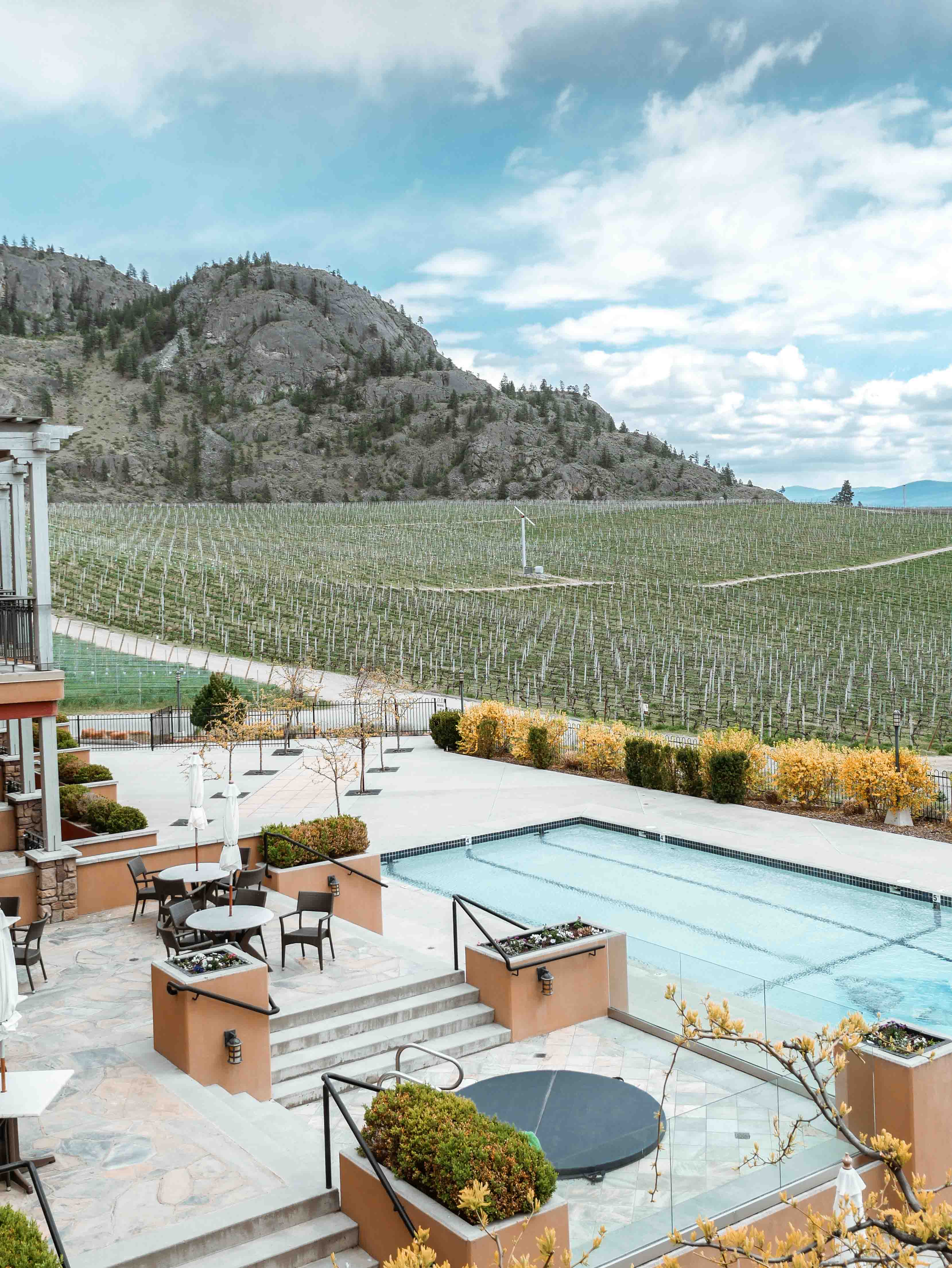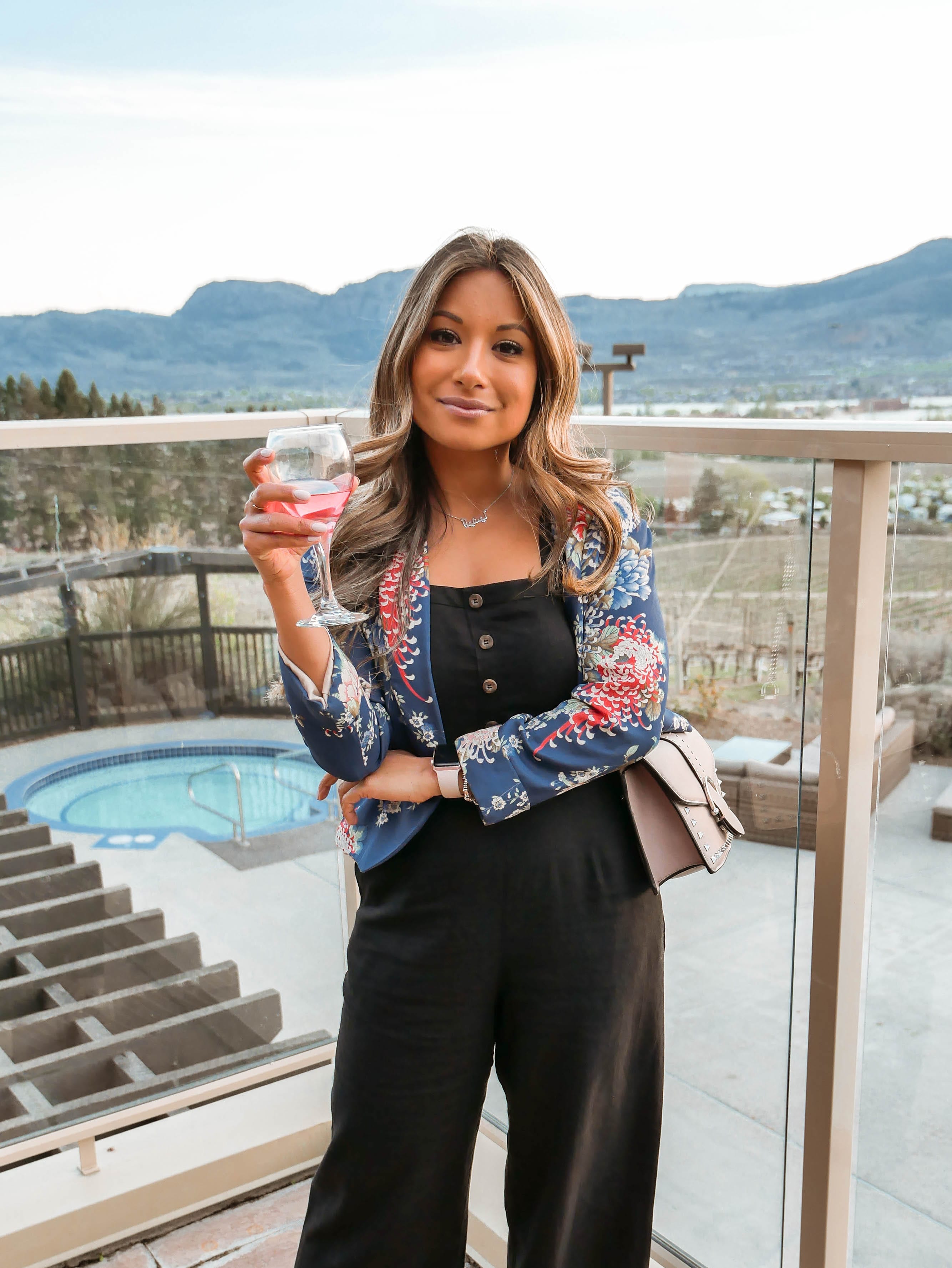 Hopefully you've found this post useful and it's given you a few good-to-know tips for planning a wine getaway to Osoyoos! Let me know if you have any questions in the comments!
{A huge thank you for Watermark Resort, Destination Osoyoos and Avenue PR for hosting us during our trip!}