Every year, I try to tick off at least 1 area of BC that I haven't yet explored. Last year, it was the Rocky Mountains and beautiful places like Yoho, and this year, it was somewhere I've been wanting to visit ever since we moved here - the Okanagan Valley.
Back in May, I headed off to spend 3 days in Osoyoos with my lovely girlfriends Cindy, Jenn, and Lyndi for a weekend full of endless amounts of wine and food, sunshine, and oh yes, a half-marathon! See, this wasn't just any old weekend - we were actually there to experience the Half-Corked Marathon, a very popular 18-kilometre race that meanders through the most beautiful vineyards around Osoyoos. It's such a fun event, and with wine stops every kilometre and rowdy costumes, it's definitely one of the most exciting and fun half-marathons you'll find!
We spent 3 days in Osoyoos and it was wonderful. Situated just north of the US Border about 4.5 hours from Vancouver, Osoyoos is a charming town in the southern Okanagan Valley, known for its award-winning wine, beautiful warm climate, native culture and huge lake. It was my first time in BC's Wine Country and I was honestly blown away. For one, the climate was amazing. Clear blue skies, scorching sunshine, temperatures around 27/28 degrees (in May!), and rolling hills and vineyards as far as the eye could see. I had no idea the region was this beautiful and it felt as though i'd been transported to Europe for the weekend.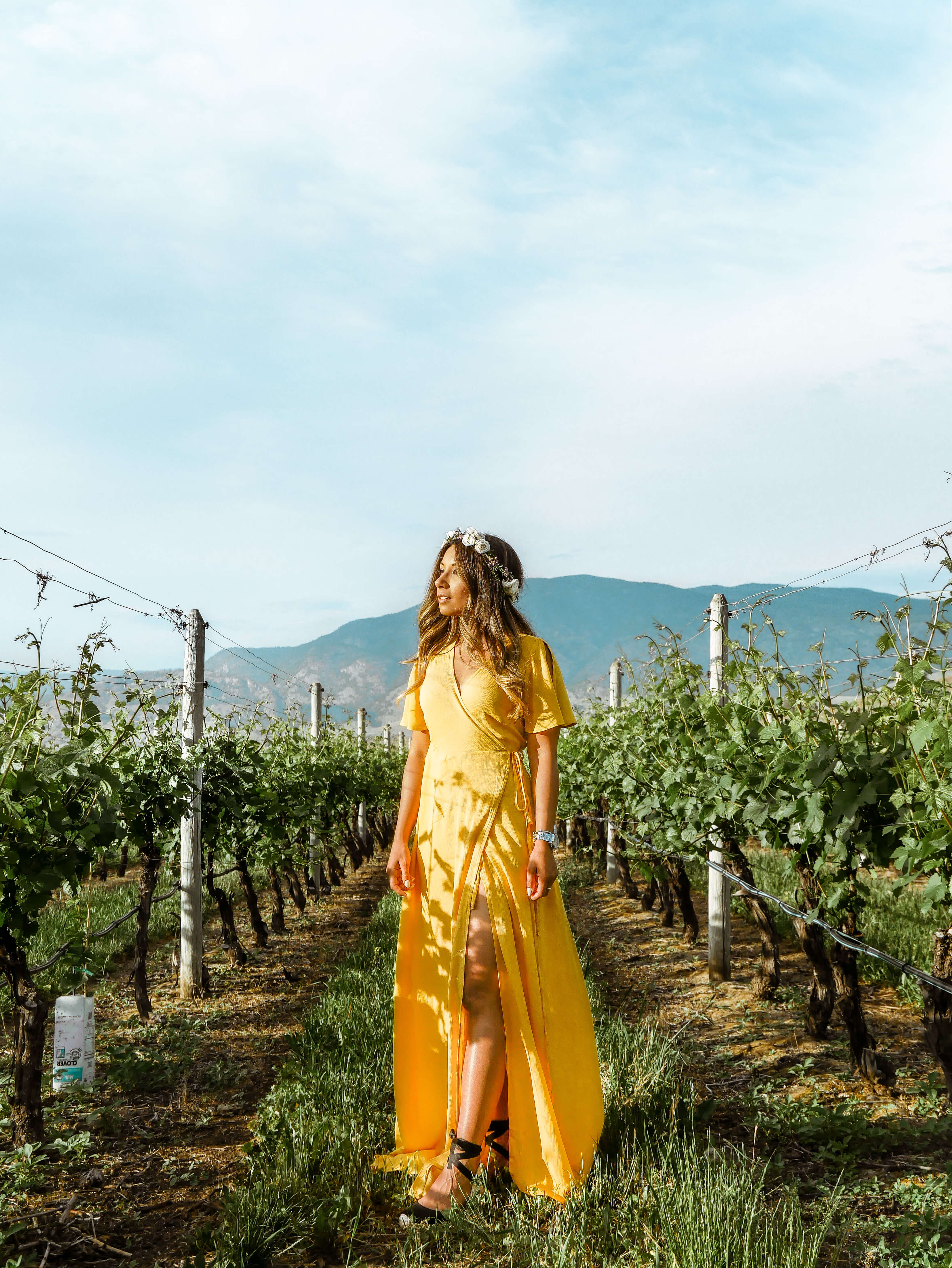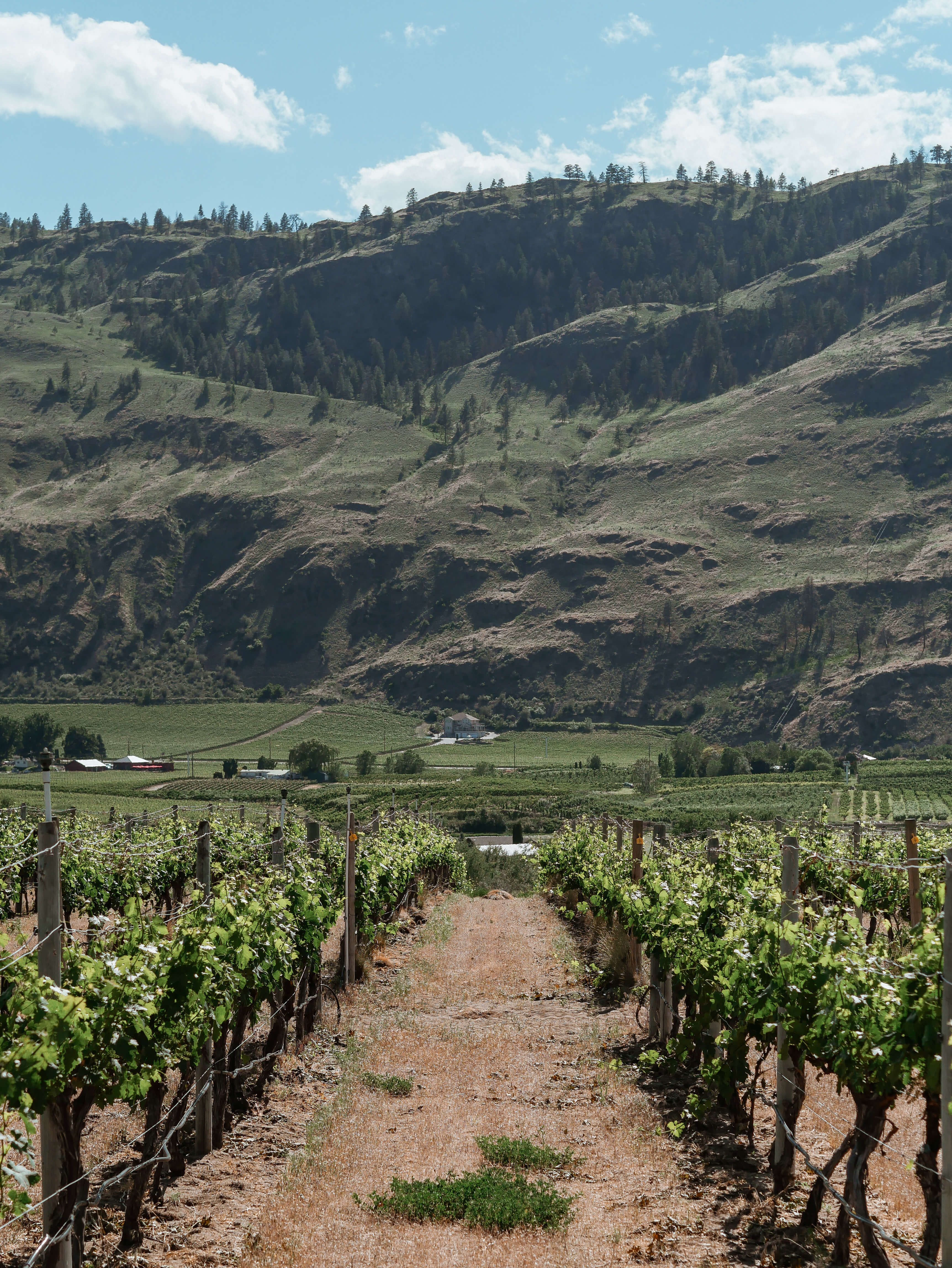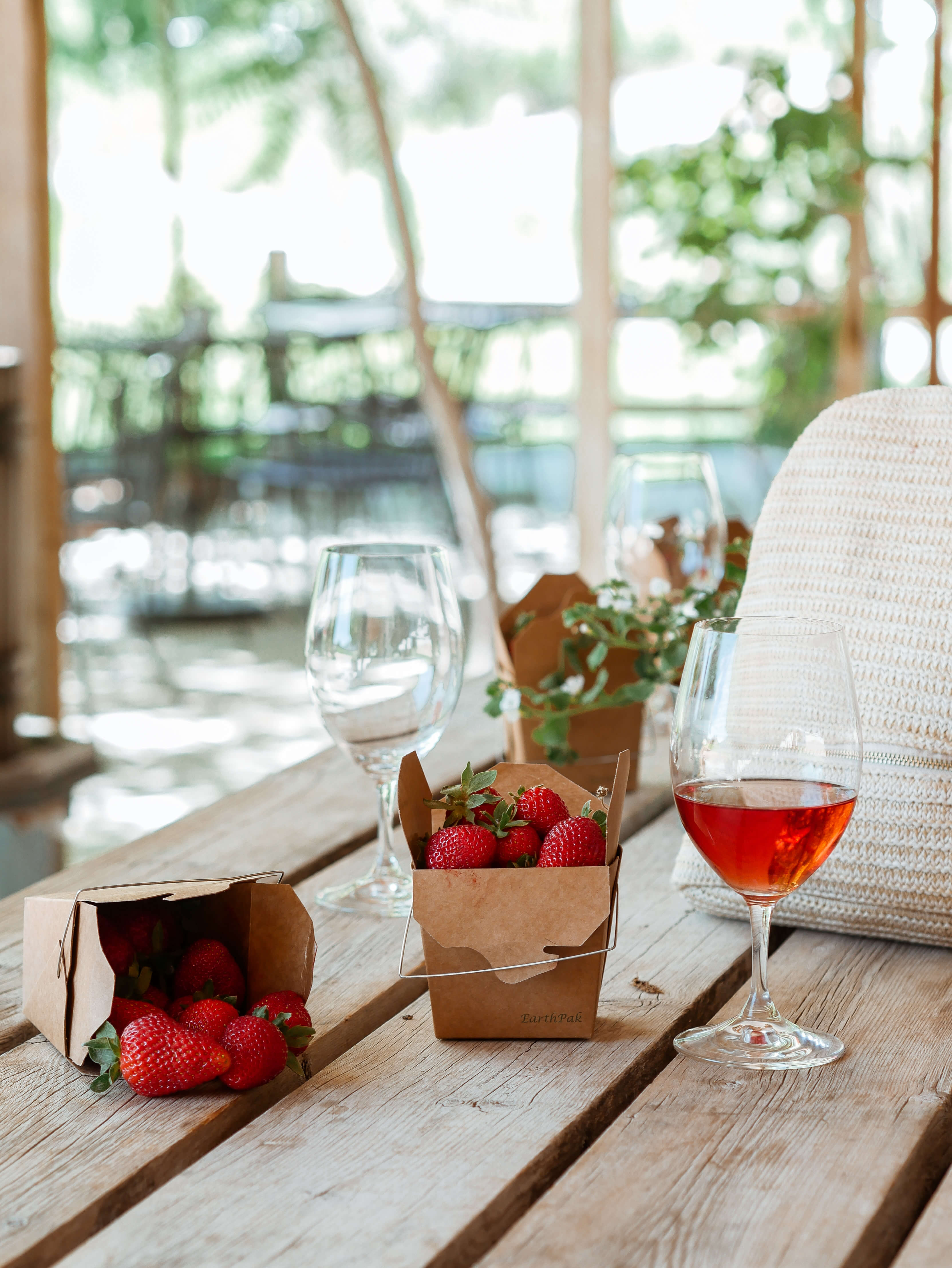 The landscape there is SO different from the rest of BC. Osoyoos is actually a desert, and the grasslands and arid terrain is an extension of the Sonoran Desert which runs all the way up from Mexico. Temperatures often reach the late 30s in the summertime and winters are mild, so it's a very unique place. Osoyoos is also home to a variety of amazing and rare wildlife, including rattlesnakes (especially around the vineyards!), as well as bears, bats, and many types of birds.
The vibe is completely laid-back and there's such a great mix of wineries - some more swanky and modern, like Black Hills Winery, others, more quaint and rustic, like Covert Farms Family Estate. There's a blend of everything and the wine is wonderful, and it tastes that bit sweeter knowing it's all locally grown. Many of the wineries are family-run and when speaking to the winemakers, you immediately feel and understand the passion that goes into winemaking and the philosophy behind it.
We stayed at the Black Hills Estate Winery's private guest villa and it was absolutely beautiful. Unfortunately, it's not available for public booking, so we were extremely fortunate to stay here and the private pool and terraces and views blew me away. However, a lot of the wineries have their own accommodations and villas, such as the Burrowing Owl, Hester Creek and River Stone.
Our weekend kicked off with the pre-race Primavera dinner on Friday evening, which was a rustic pasta family-style dinner, in a beautiful location, with live music, dancing, and of course, plenty of wine! The evening started off at Stoneboat Vineyards for a quick wine stop, and then after a beautiful 10-minute walk through the vineyards we arrived at the main venue, Oliver Twist Estate Winery. We spent the evening indulging in great food and wine and fully carb loading for the race day ahead, and watching the sunset with the girls from the vineyards was really magical.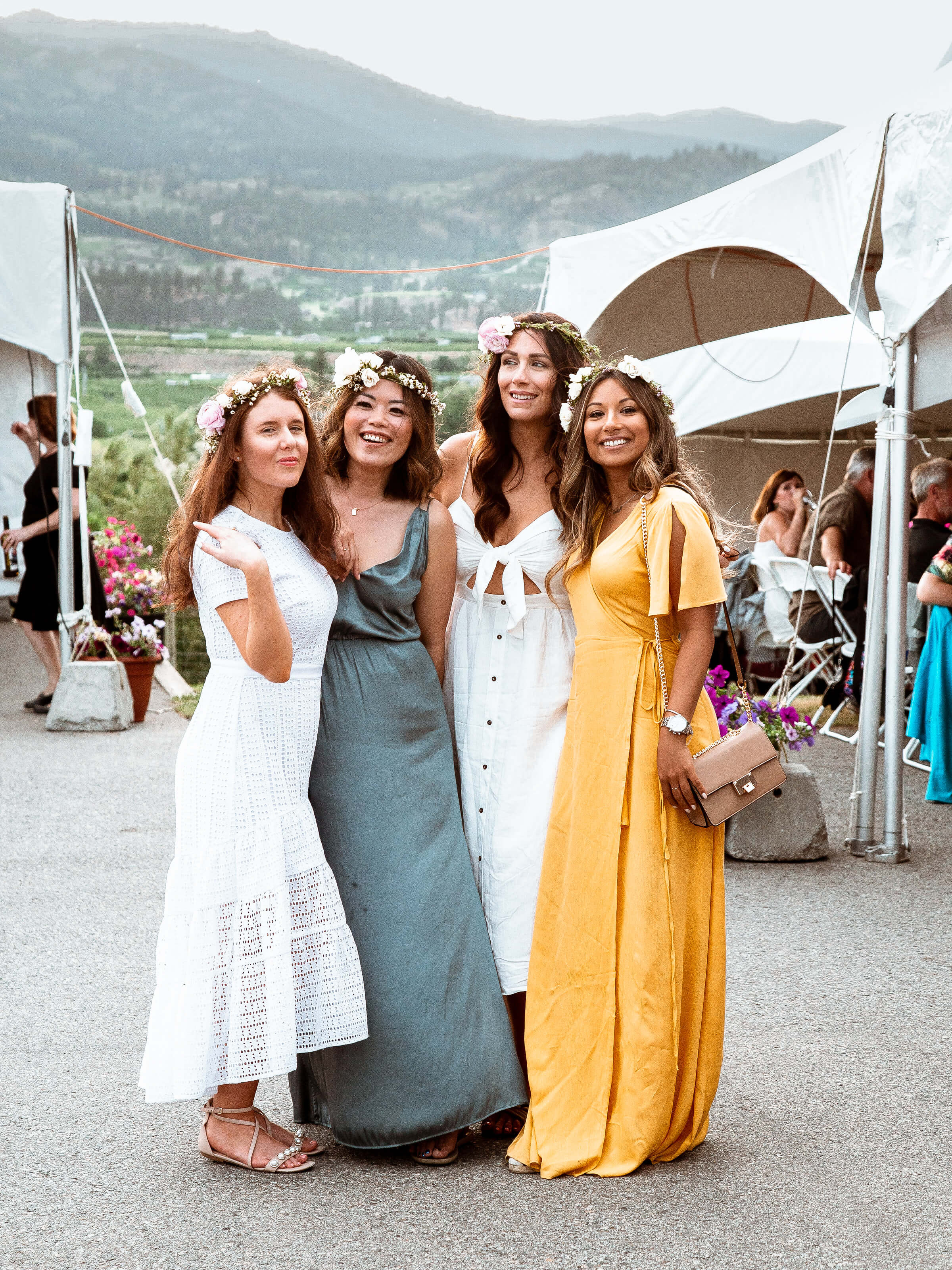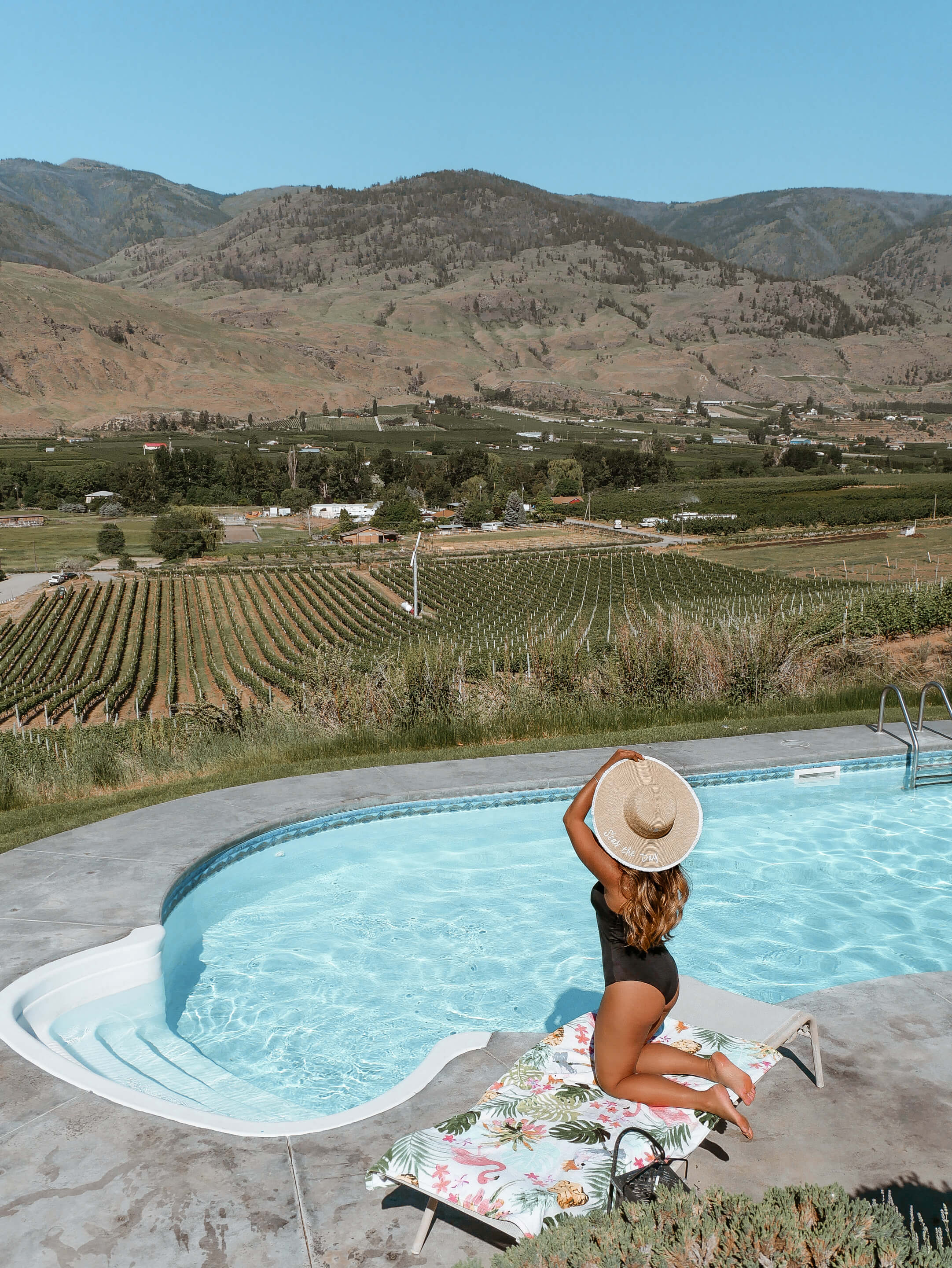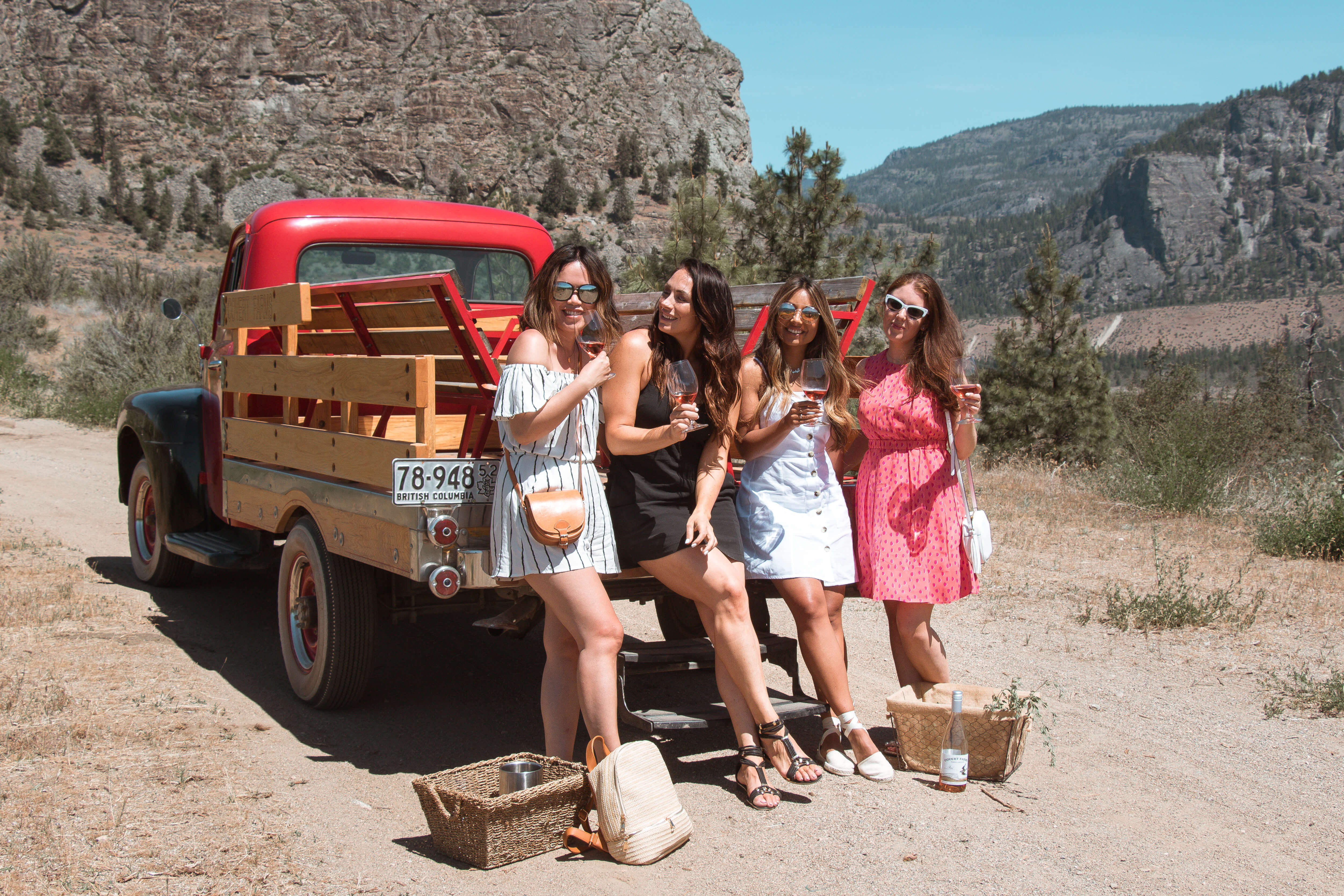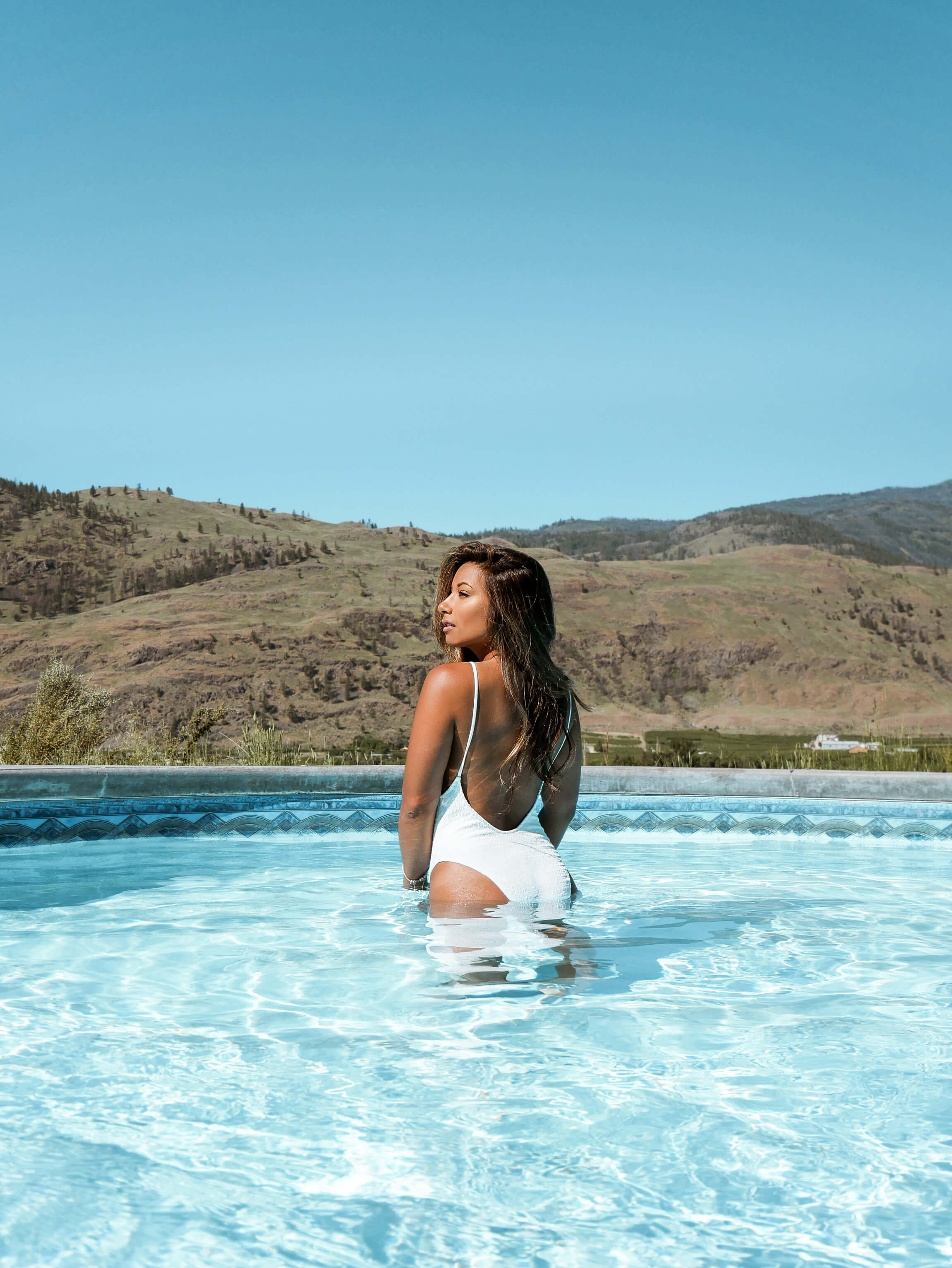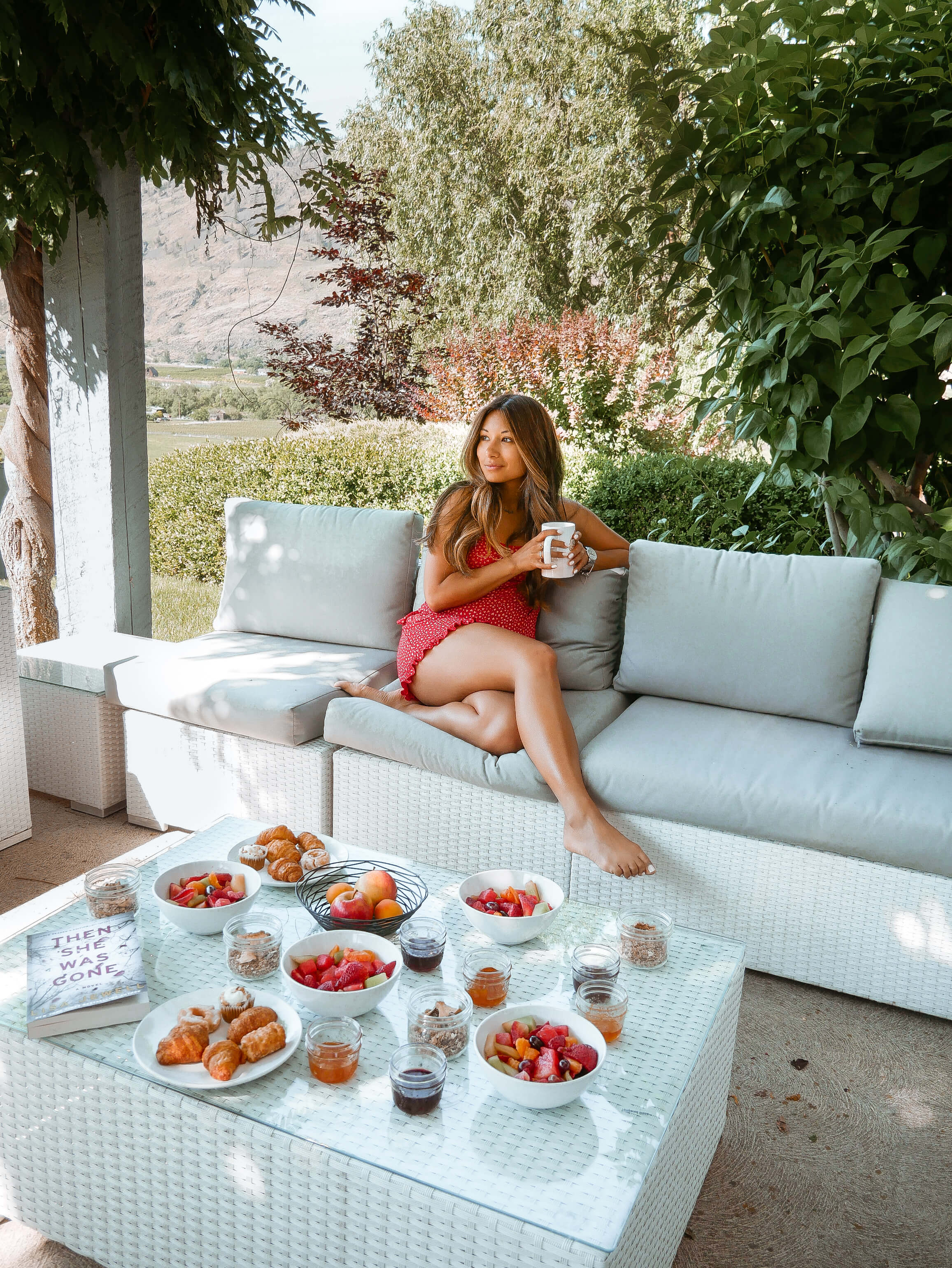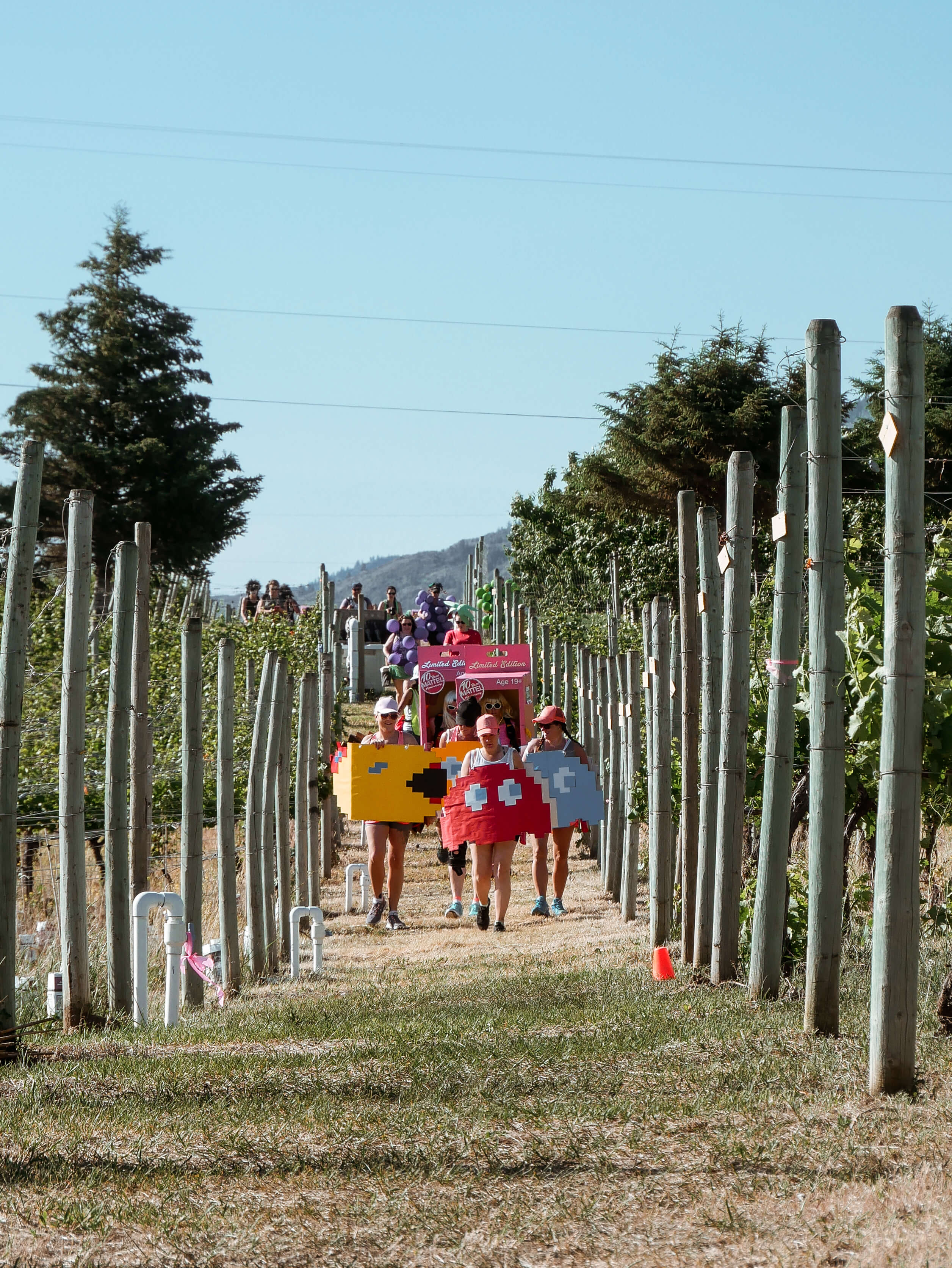 The Half-Corked Marathon
The Half-Corked Marathon is SUCH a fun event and if you love wine, getting active and dressing up, this will definitely be up your street! The course is 18km long and meanders through the beautiful vineyards and wineries of the Oliver Osoyoos wine region, and while it is a half-marathon, the real focus is, of course, the wine and having a grand old time.
Race Day kicks off early in the morning, and I must admit, rosé at 8 o'clock in the morning is definitely the best fuel for a half-marathon! The participants all dress up in the wackiest and most creative costumes - think life-sized bunches of grapes, Barbie Dolls in boxes and synchronised swimmers tied together by a paddling pool - and it's honestly amazing to watch people wearing 6-inch heels and giant headpieces somehow managing to RUN an 18-km marathon! It's surprising what a belly full of wine allows you to do!
While our costumes weren't as crazy as some (we stuck to more of a cute look with flower crowns and matching Rosé Okay t-shirts from Brunette the Label) we had the best time roaming the vineyards and running as a team. There's also a post-race Finish Line party with food trucks, (more!) wine and a chance for all the HCM participants to come together with friends and family and properly celebrate.
If you're interested in attending or learning more, next year's Half-Corked Marathon weekend will be May 24-26, 2019, and Early Bird Tickets go on sale the week of October 15th. It's a lottery system and it's very popular, so keep an eye on the Half-Corked Marathon website where you'll find more information and ticket updates.
Watch my vlog from the weekend here.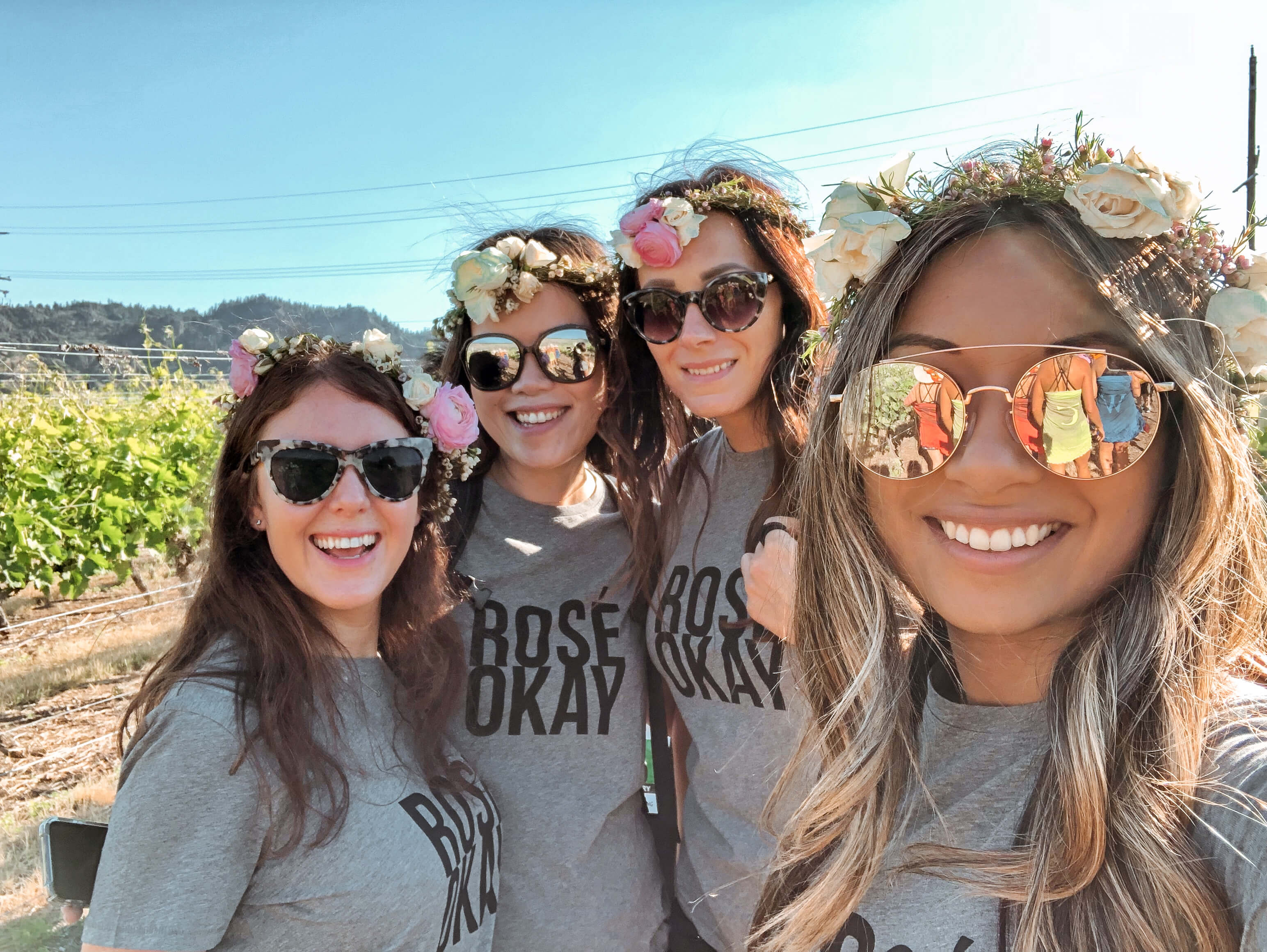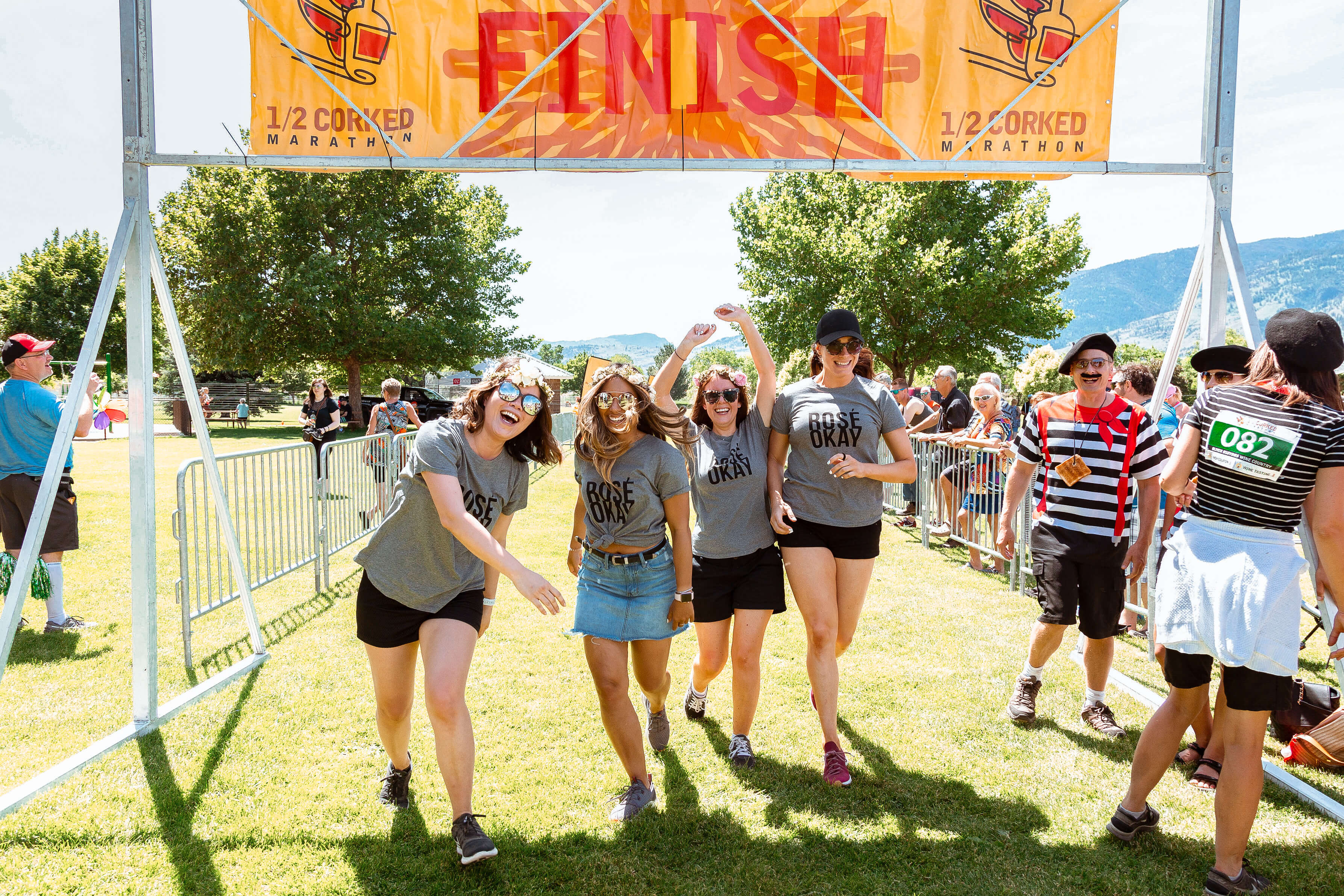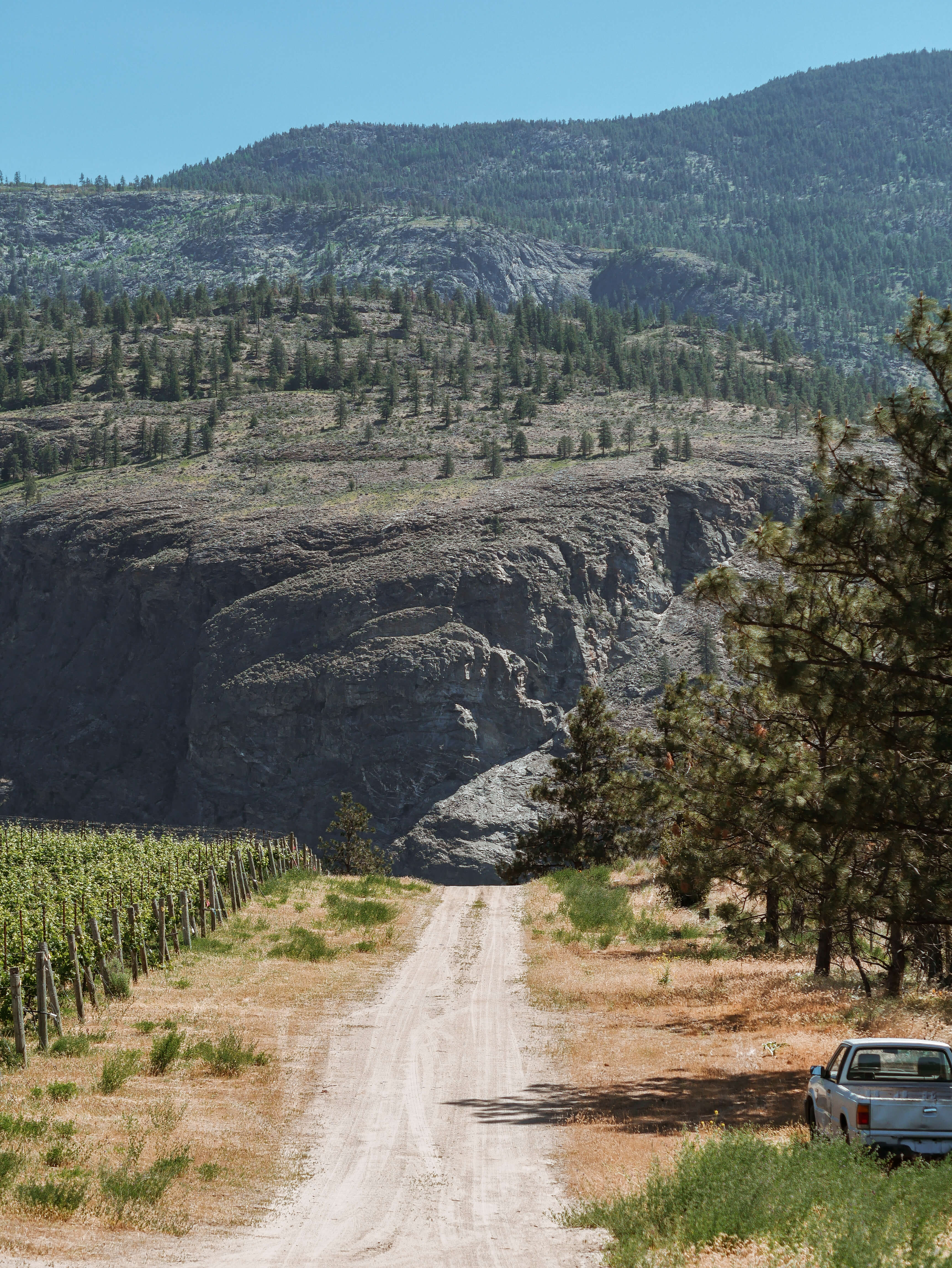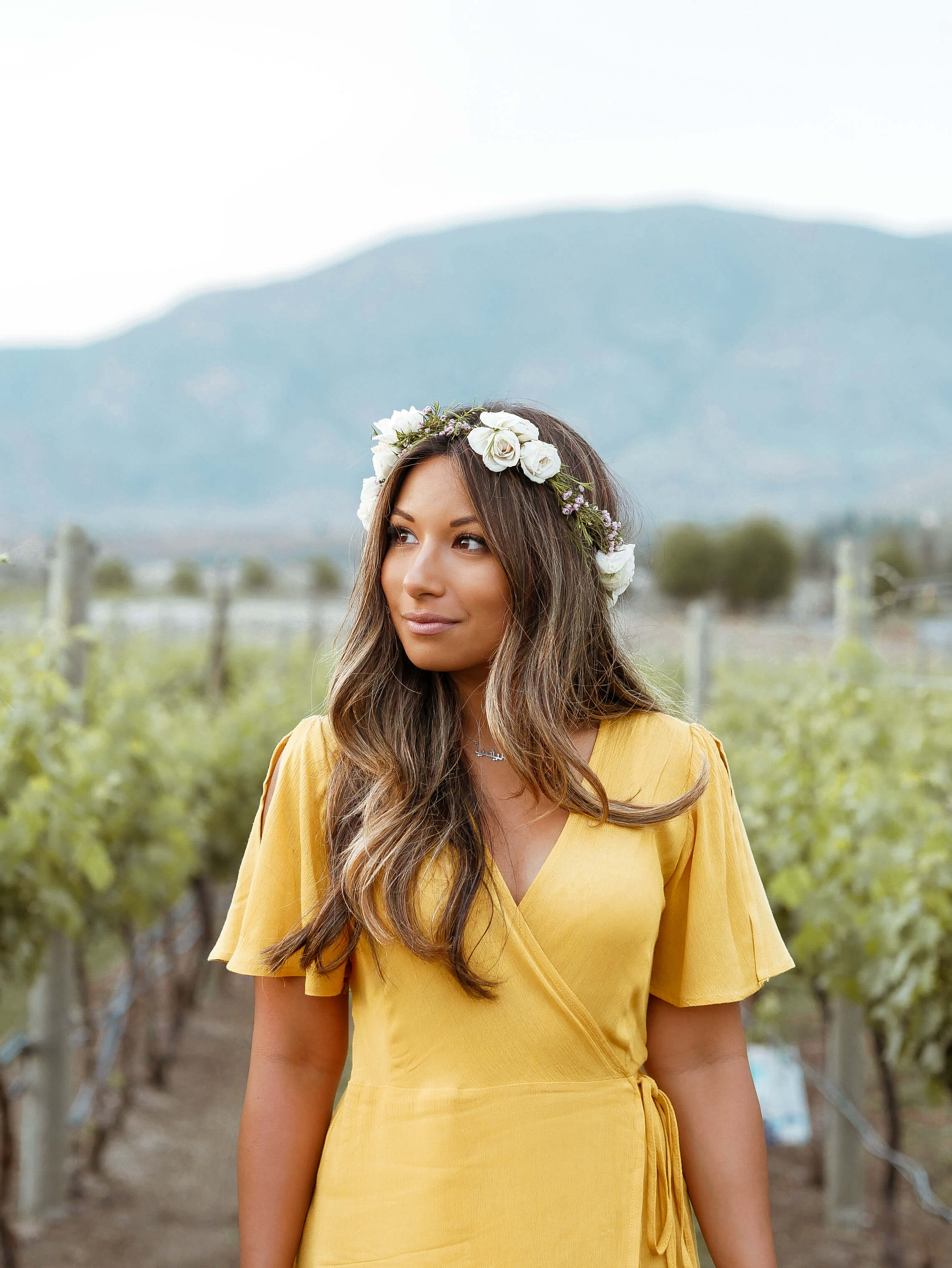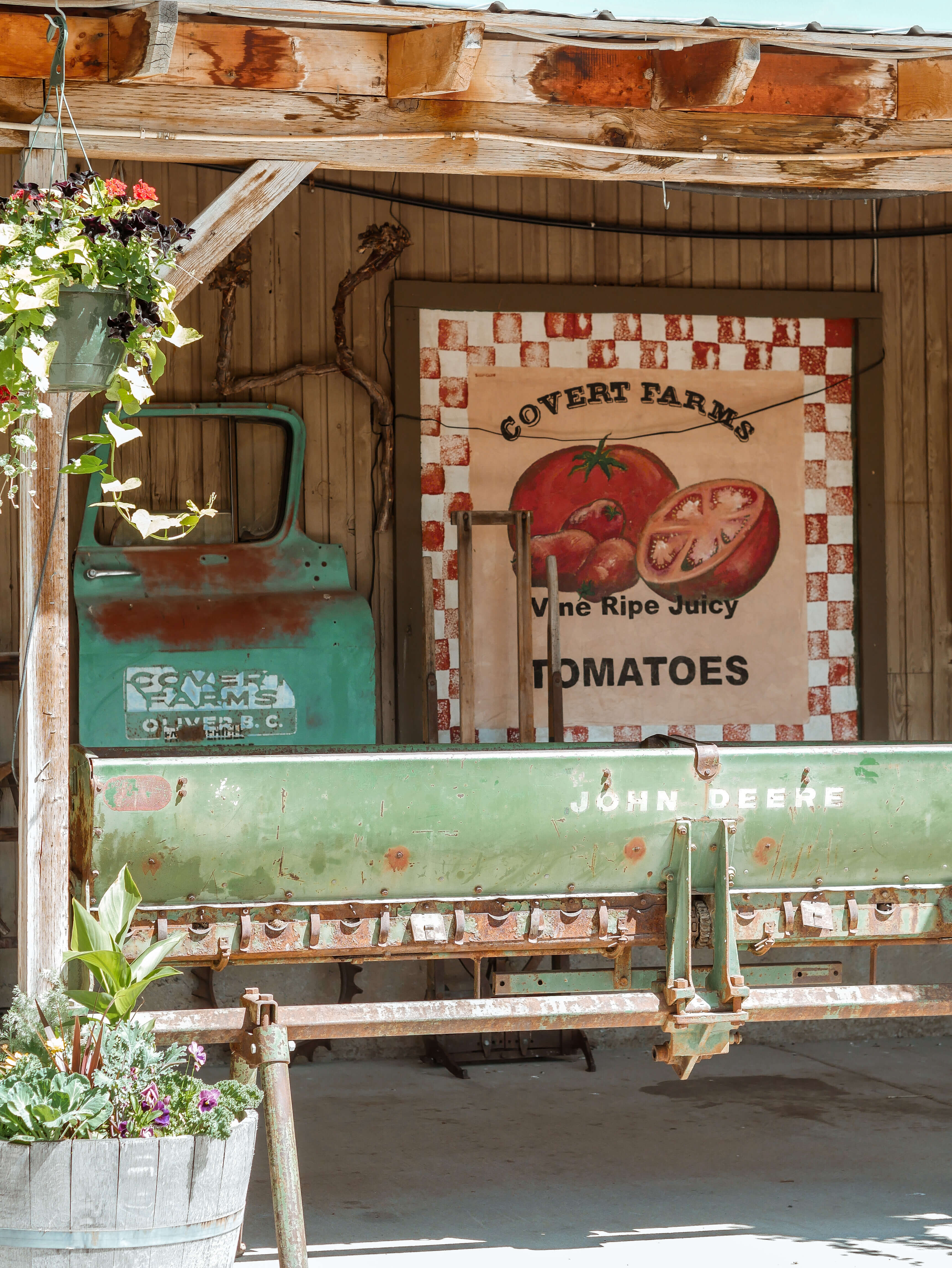 Wineries We Visited
We were fortunate enough to have a full day of wine touring and tasting which was the perfect way to spend our final day in Osoyoos. Here's a brief overview of the wineries we visited:
Covert Farms Family Estate
Covert Farms was one of my favourite wineries and our experience there was lovely. The estate boasts a whopping 650-acres comprised of the vineyards, a certified organic farm, farmyard animals, a rustic wine lounge and a fresh produce store.
We got to experience their Signature Farm tour which involves touring around the property in their vintage truck, strawberry picking, getting to know their approach to winemaking and sustainable and organic farming, and generally just enjoying the stunning views. It's a great place for both kiddos and wine lovers and the tour was so much fun. We also got to sample their Sparkling Pinot Noire, which I highly recommend, and paired with cheese and charcuterie it was a dream.
River Stone Estate Winery
River Stone is a smaller, family-run winery with a quaint feel and superb wine. Ted, the owner and winemaer, gave us a tour of the beautiful vineyard (accompanied by his very cute Golden Retriever!) and we got to sample a number of their great wines and soak in the surroundings. They grow 5 red Bordeaux varietals (Merlot, Cabernet Franc, Cabernet Sauvignon, Malbec and Petit Verdot) as well as a white Pinot Gris and Gewurztraminer. The winery is located just north of Oliver and they also have a small cottage on the property where you can stay.
Click here for a full list of the Oliver Osoyoos wineries.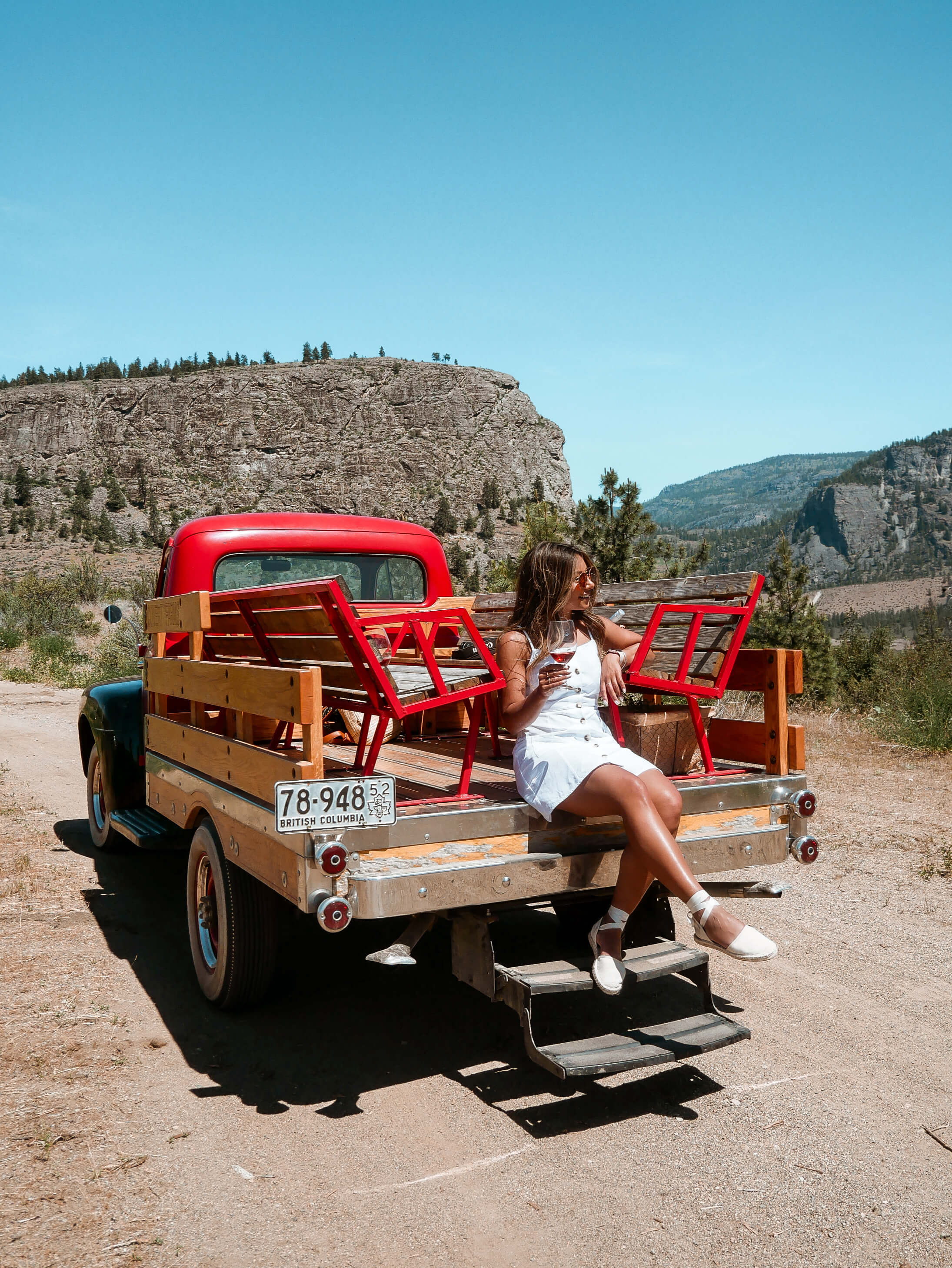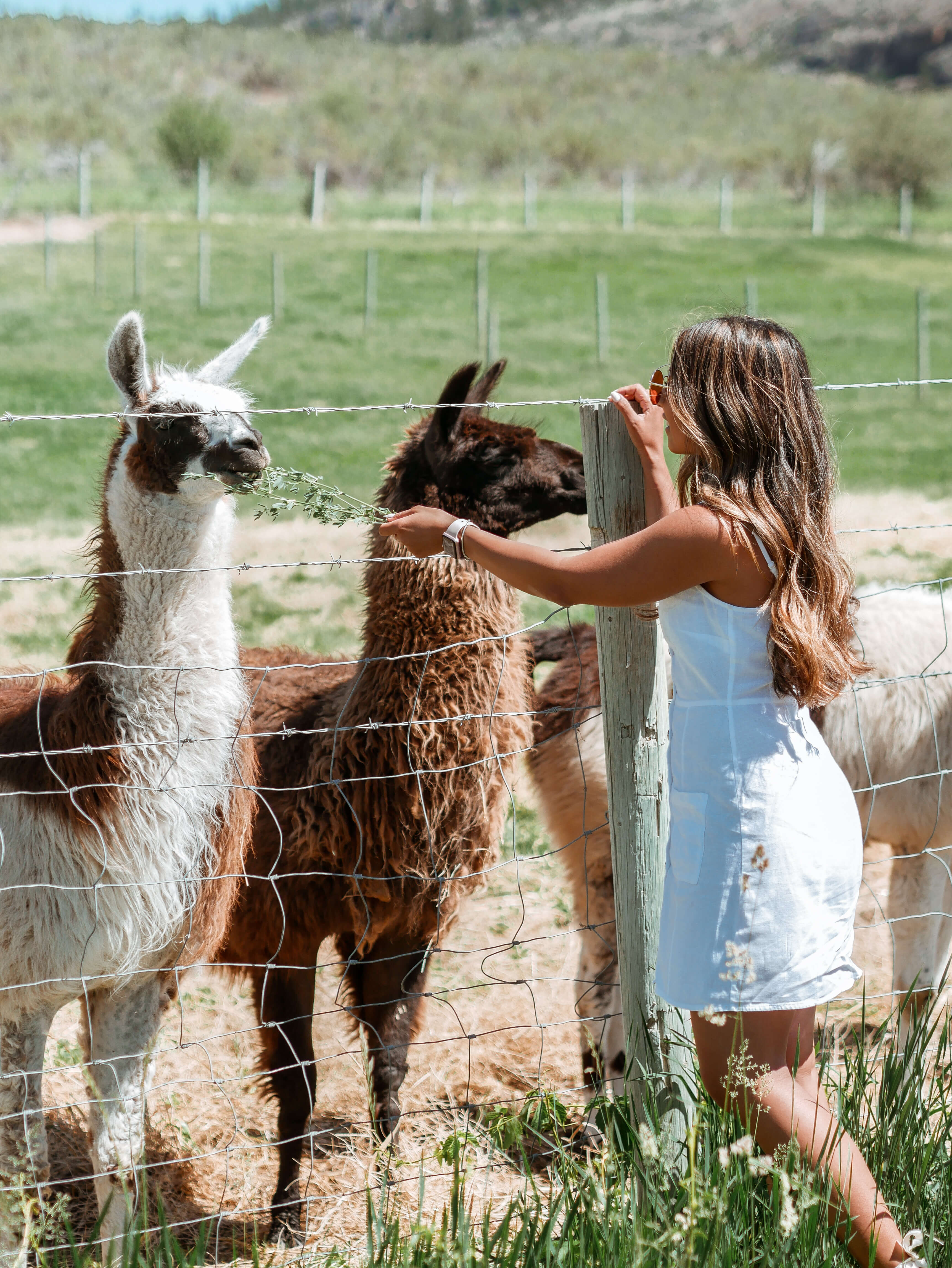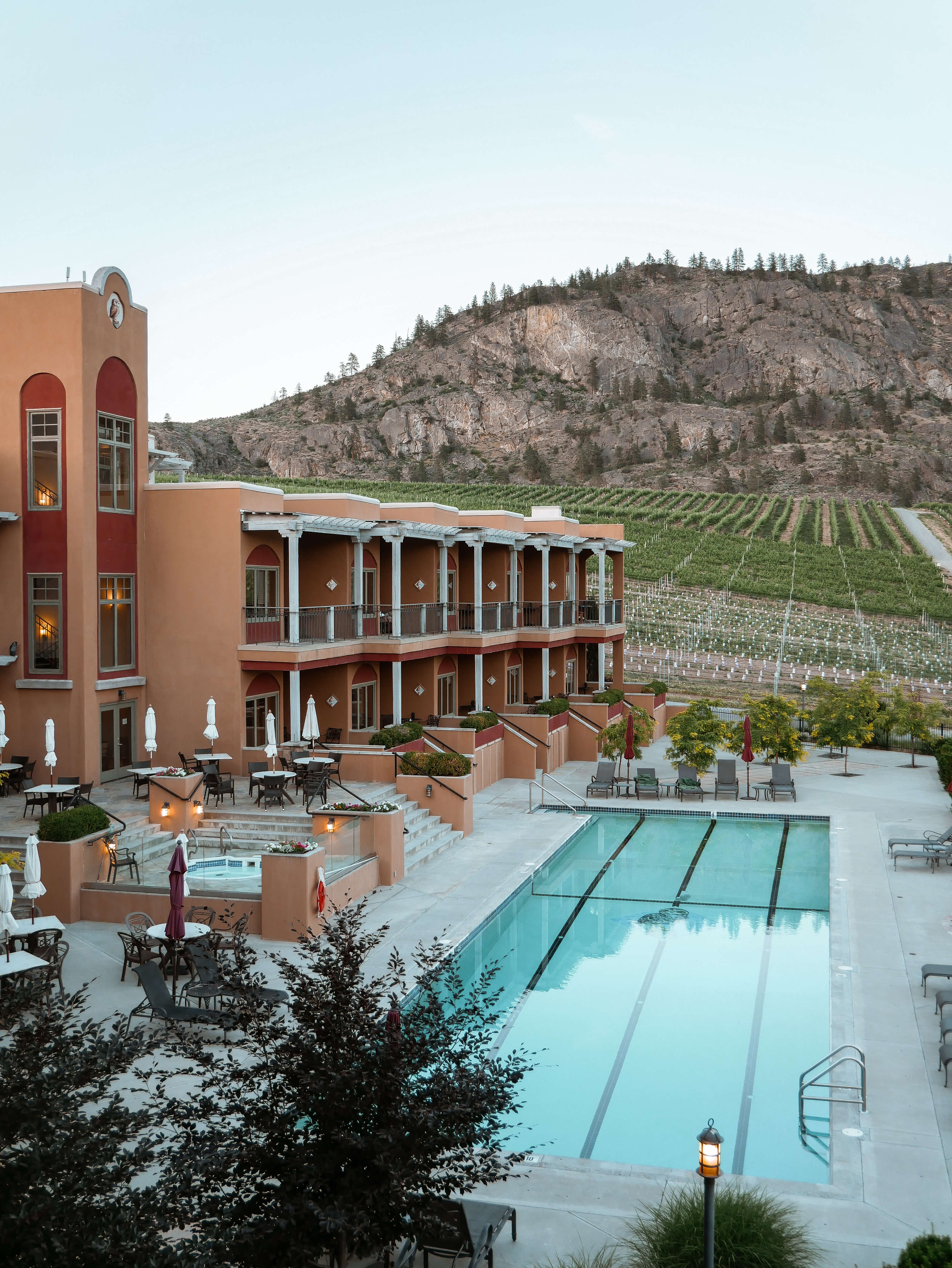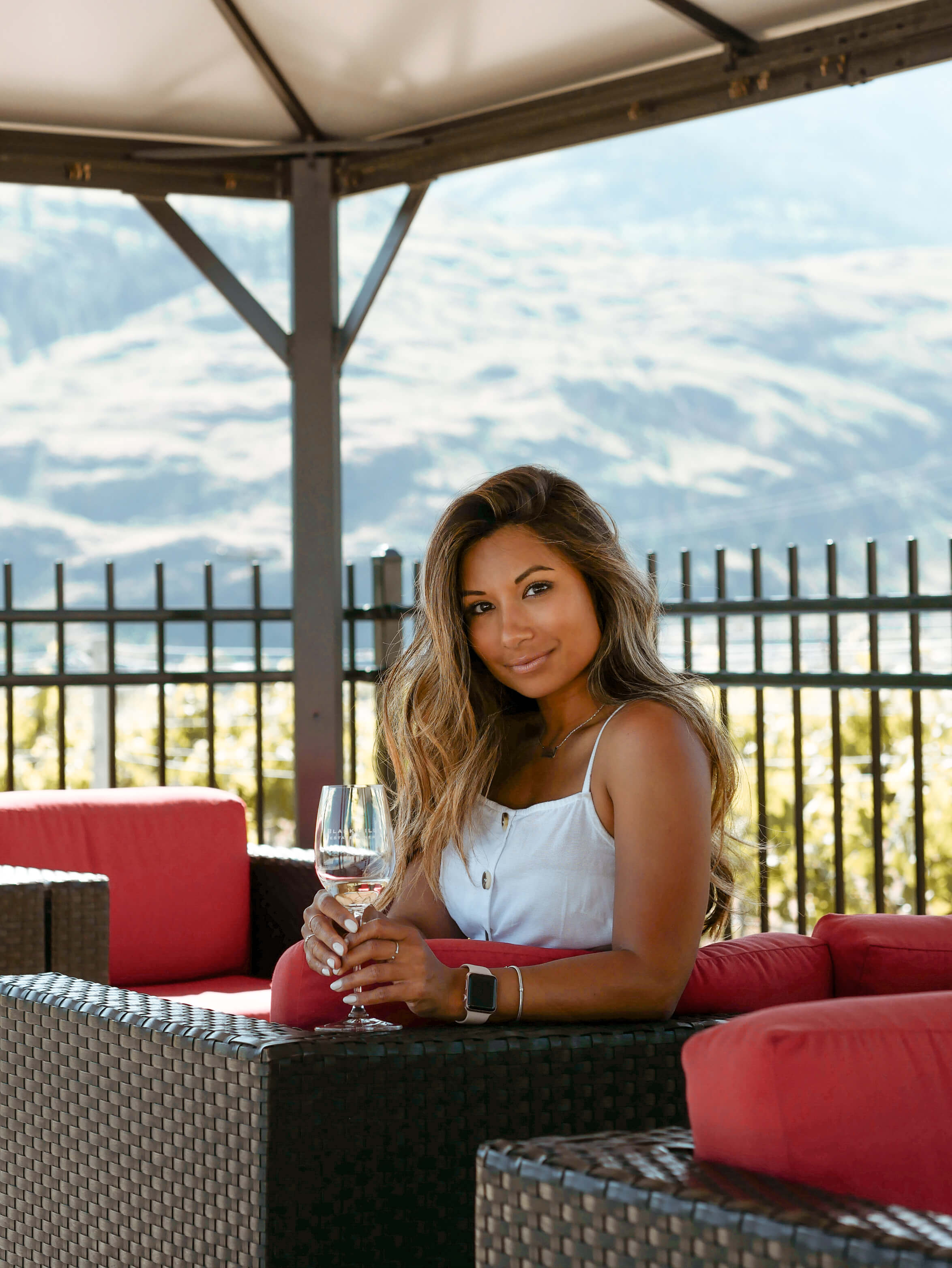 Black Hills Estate Winery.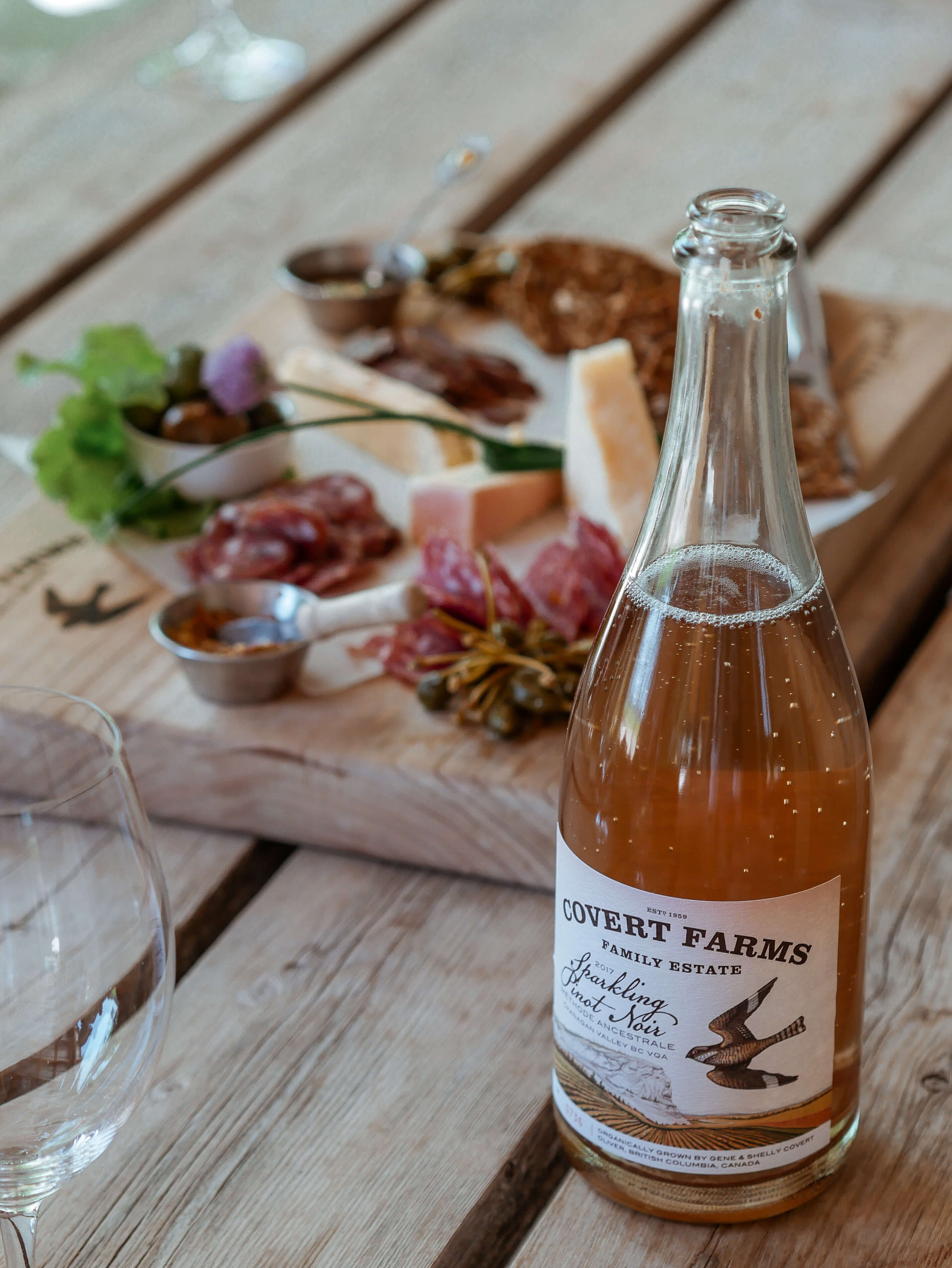 Bartier Bros
I loved Bartier Bros and the rosé was phenomenal. We were met by winemaker and owner Michael Bartier, who gave us a tour of the vineyard as well as a private tasting session. Michael was very educational and explained how the soil types and topography of the wine lots determines what type of wine is produced from that particular block. Their star wines are the Cabernet Franc and Sémillion.
Black Hills Estate Winery
Since we were staying at the Black Hills Estate Winery guesthouse, it only made sense that we fit in a tasting session and checked out the winery. The property is beautiful - a very different style to the other wineries in the area, with its ultra-modern design and feel - but it was a refreshing change and it offers a more luxury wine-tasting experience. They have an indoor and outdoor restaurant, as well as a swanky pool and a comfy seating area perfect for sipping wine and chilling in the sun.
Burrowing Owl
Our last supper was at the Burrowing Owl Winery and it was the perfect way to round off our trip. We enjoyed an amazing dinner at the Sonora Room restaurant, and the sweeping views from the patio were absolutely stunning. Not only is the winery beautifully designed from an architectural point of view, but their commitment to sustainability and the environment is also very impressive, and of course the wine is wonderful too.
The name was actually inspired by their dedication to supporting the population and breeding of burrowing owls which is really cool, and they also place a huge emphasis on sustainable farming and eco-friendly practices. I highly recommend taking the time to visit for a tasting or dinner, and they also have a large guesthouse with 10 units.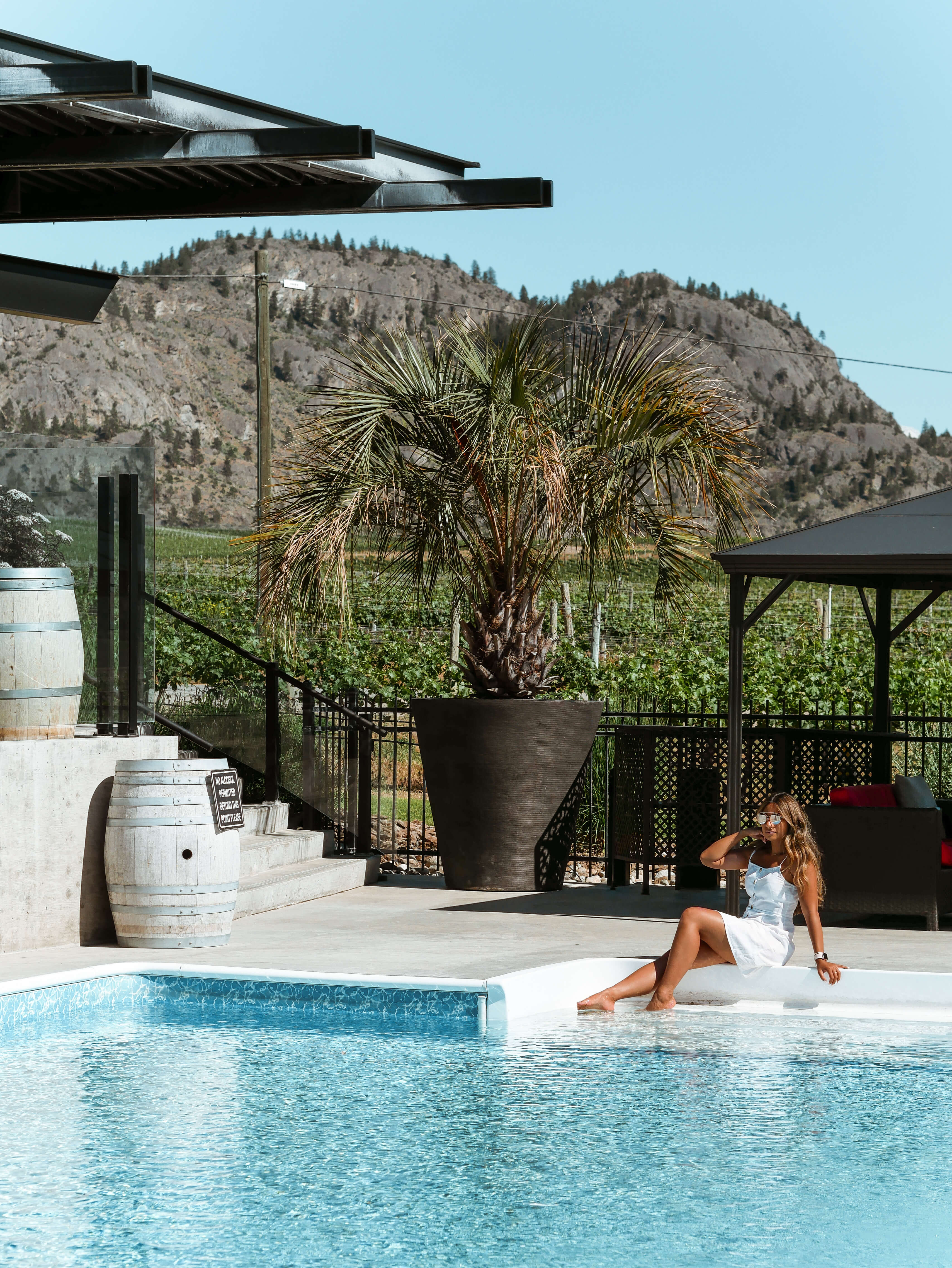 Black Hills Estate Winery.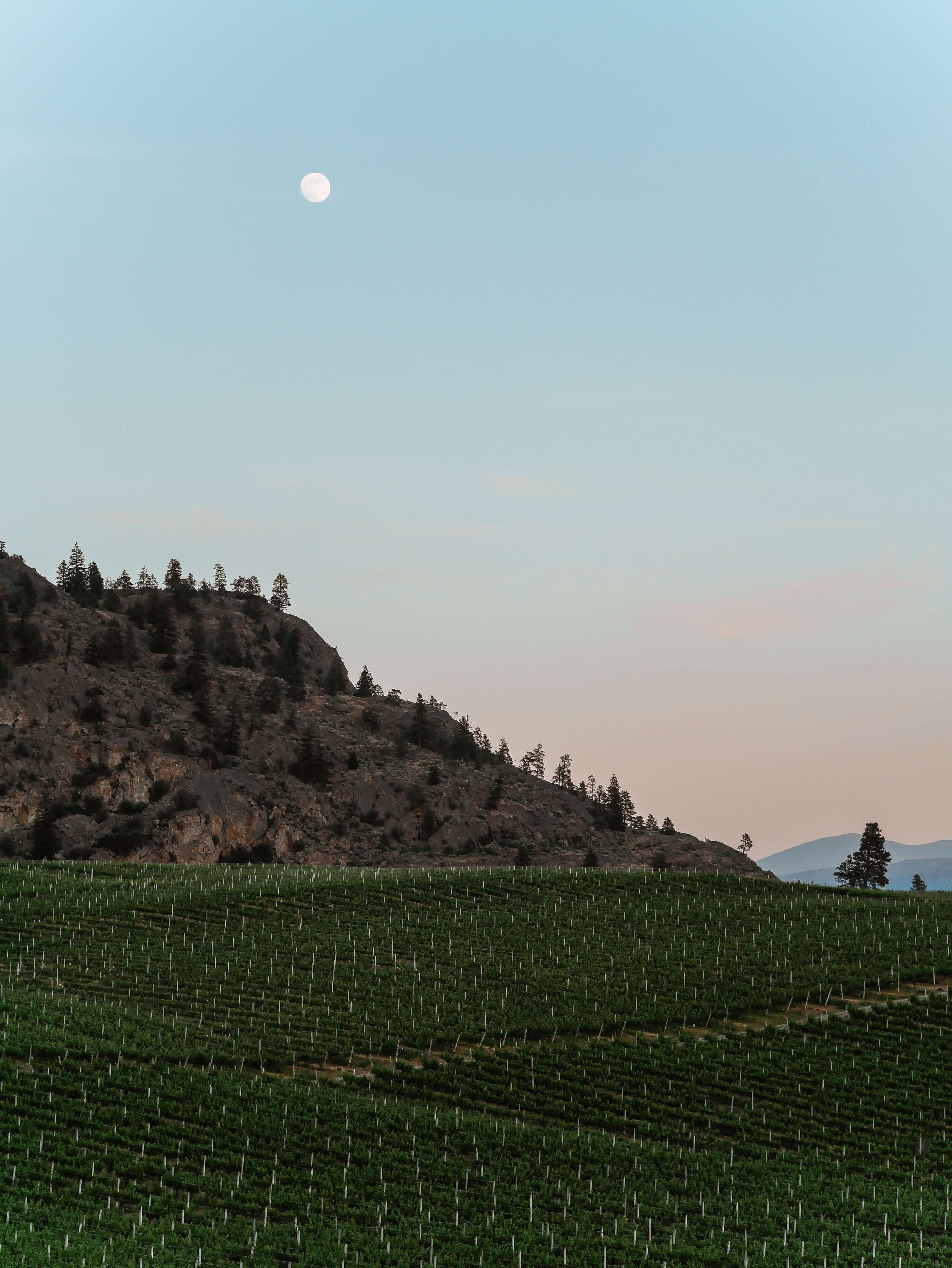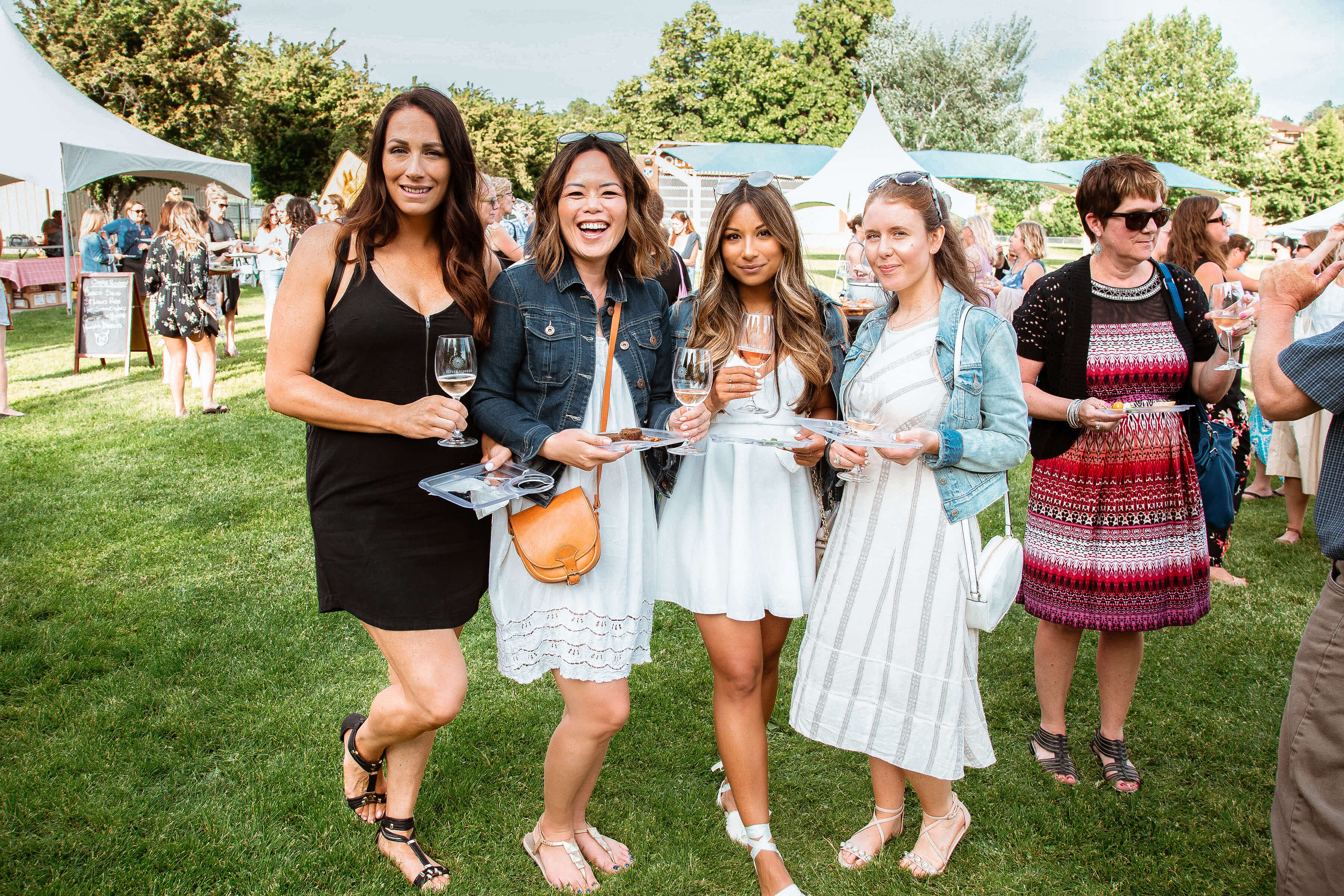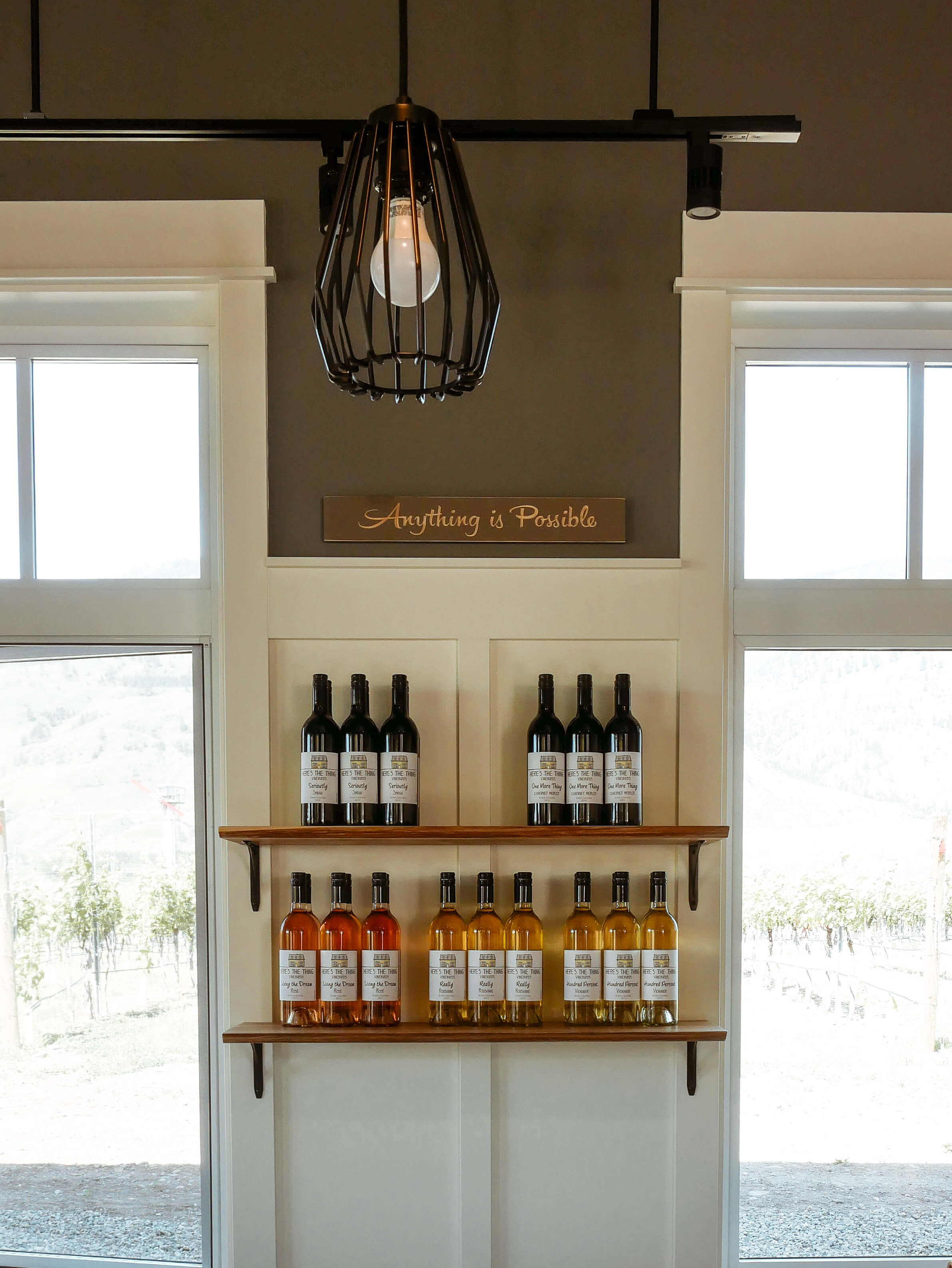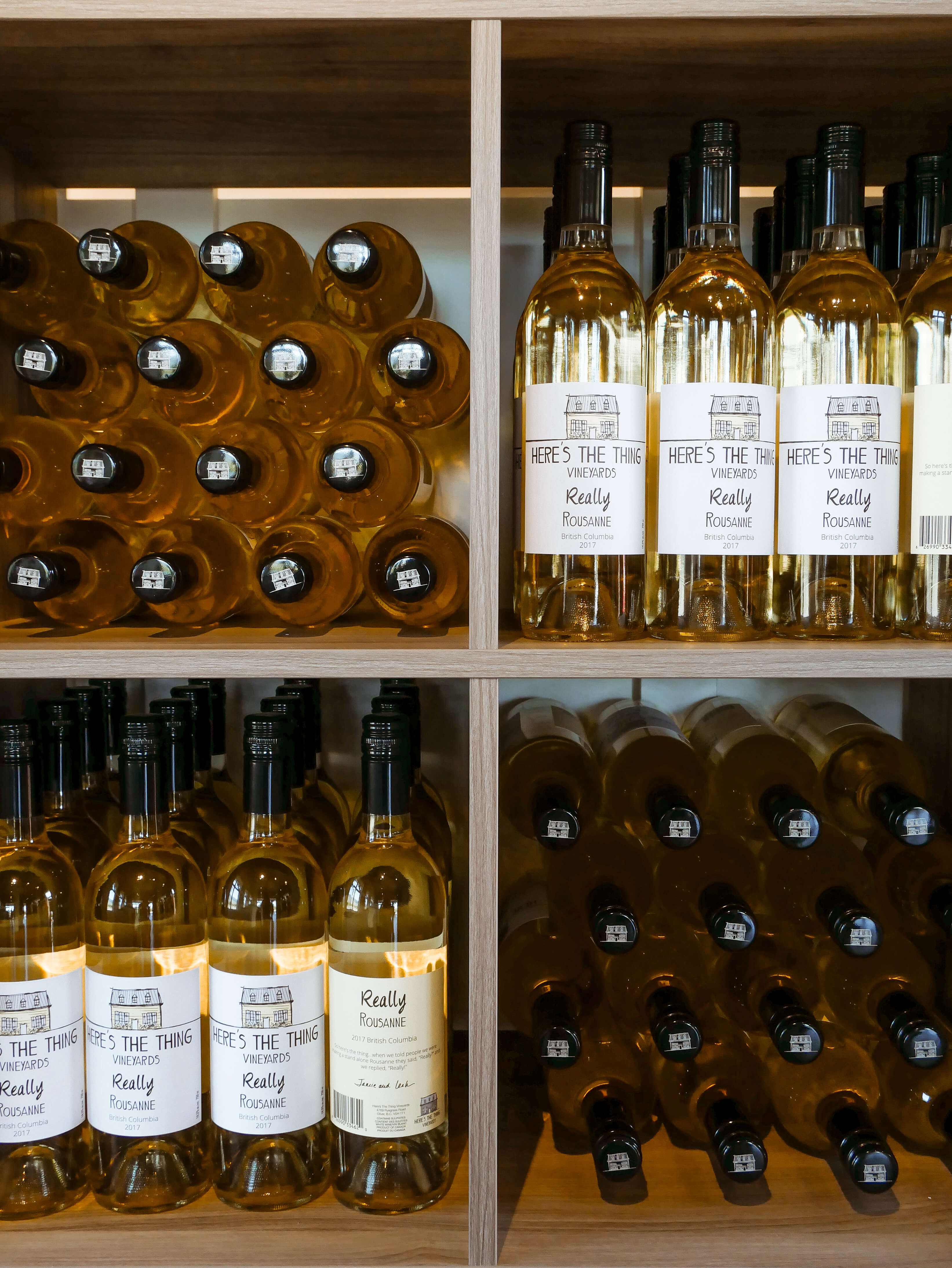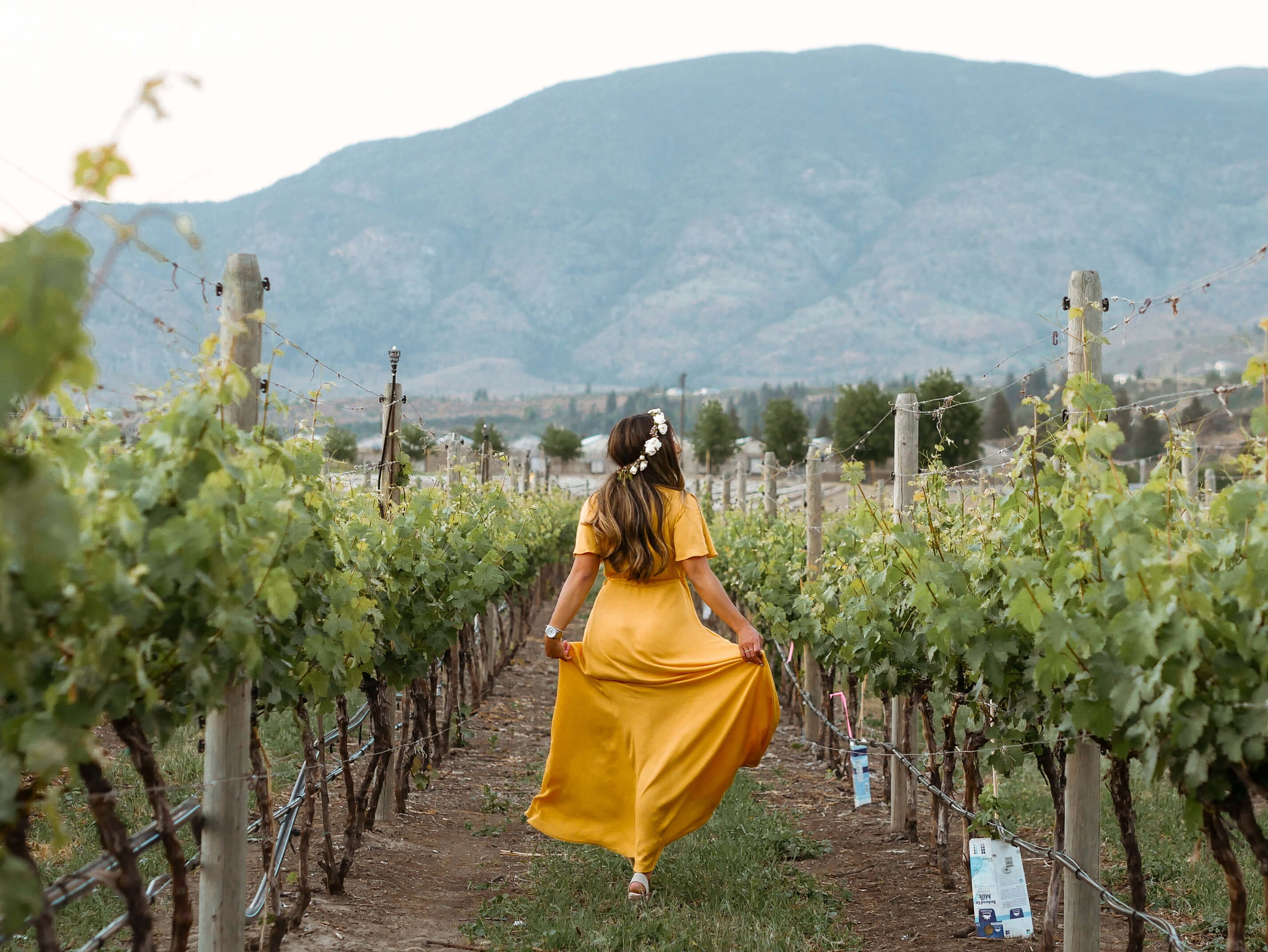 All in all, it was such a beautiful few days in Osoyoos with the girls and the Half-Corked Marathon was fab! I would happily go back to experience the weekend again (and if I went again, i'd definitely go a bit more crazy with my costume now knowing how invested people get!!). A huge thank you to the Oliver Osoyoos Wine Association and Destination BC too who made the trip possible!