Winter has rolled around once again and looking back on this year, I can't quite believe all the adventures and trips that have happened. Our first trip of 2016 was to Sun Peaks Resort last January, where we experienced 3 wonderful days of skiing, eating, & drinking wine at the Okanagan Winter Wine Festival.
When we were invited on the trip, I jumped at the chance as it combined two of my loves in life - great food & wine, and outdoor adventures. Wine tasting is something I'd wanted to do for a long time, because if I'm completely honest, I'm somewhat of an amateur in the wine department. I know that I enjoy wine, and that I definitely enjoy certain wines more than others, but if you'd have asked me to differentiate a Malbec from a Pinot Noir before our trip, I wouldn't have had a clue.
Whether you're a wine aficionado or you're someone who wants to get to know wine a little better - or, you simply just enjoy drinking it & getting out in the slopes - the Winter Wine Fest is a great little January break. The wine festival was definitely an education but also in a really casual way, and there are tons of great events to choose from during the week so you can make it as relaxed or as jam-packed as you like.
In terms of the adventure aspect - well, you guys know how much I love skiing and wintery activities - and so being able to blend the two into just one trip was perfect. The festival runs every year at Sun Peaks Resort in Kamloops, BC, and it's such a fun few days and a great January escape. Here's a recap of the Sun Peaks Winter Okanagan Wine Festival if you're planning a winter escape!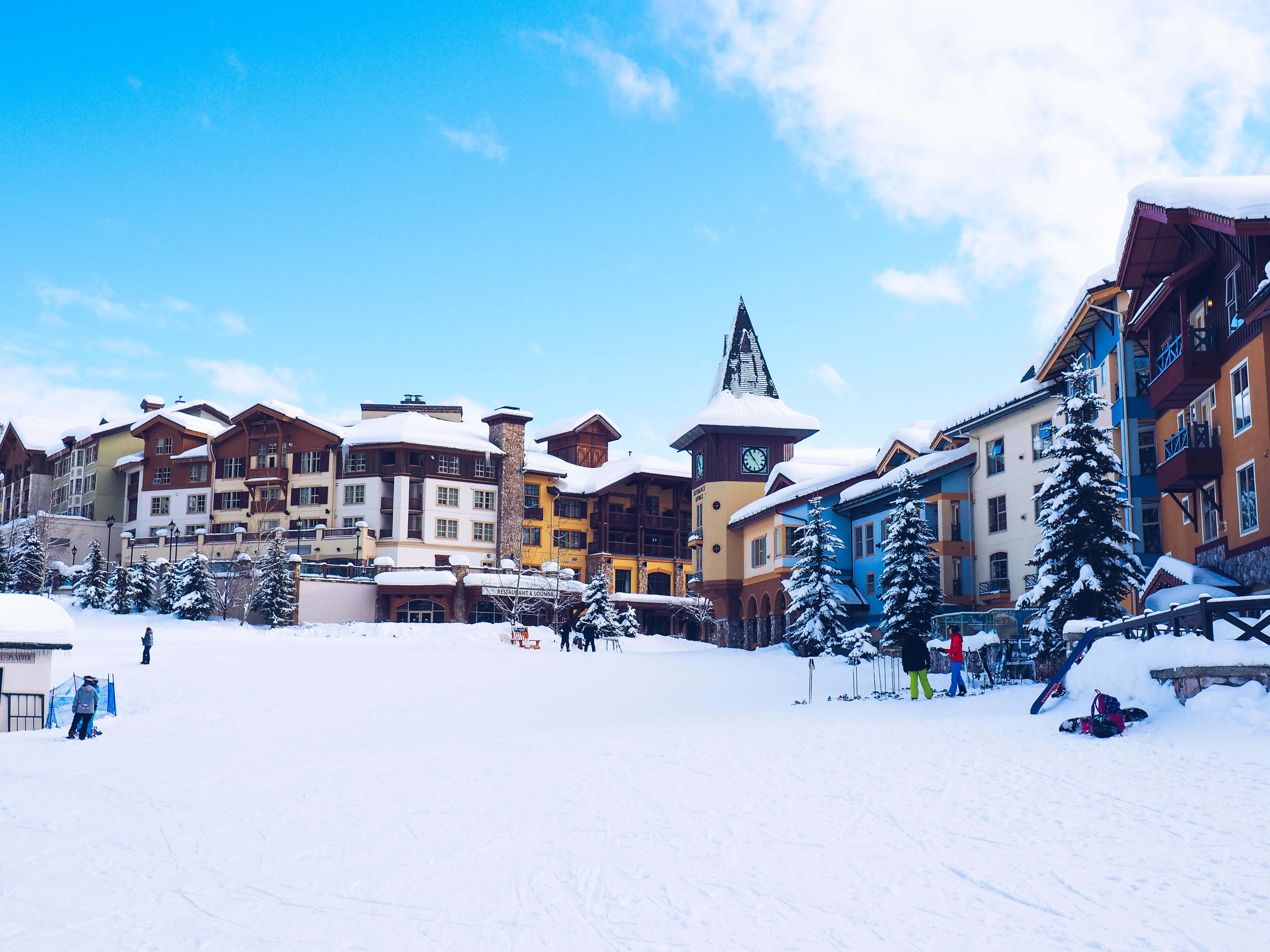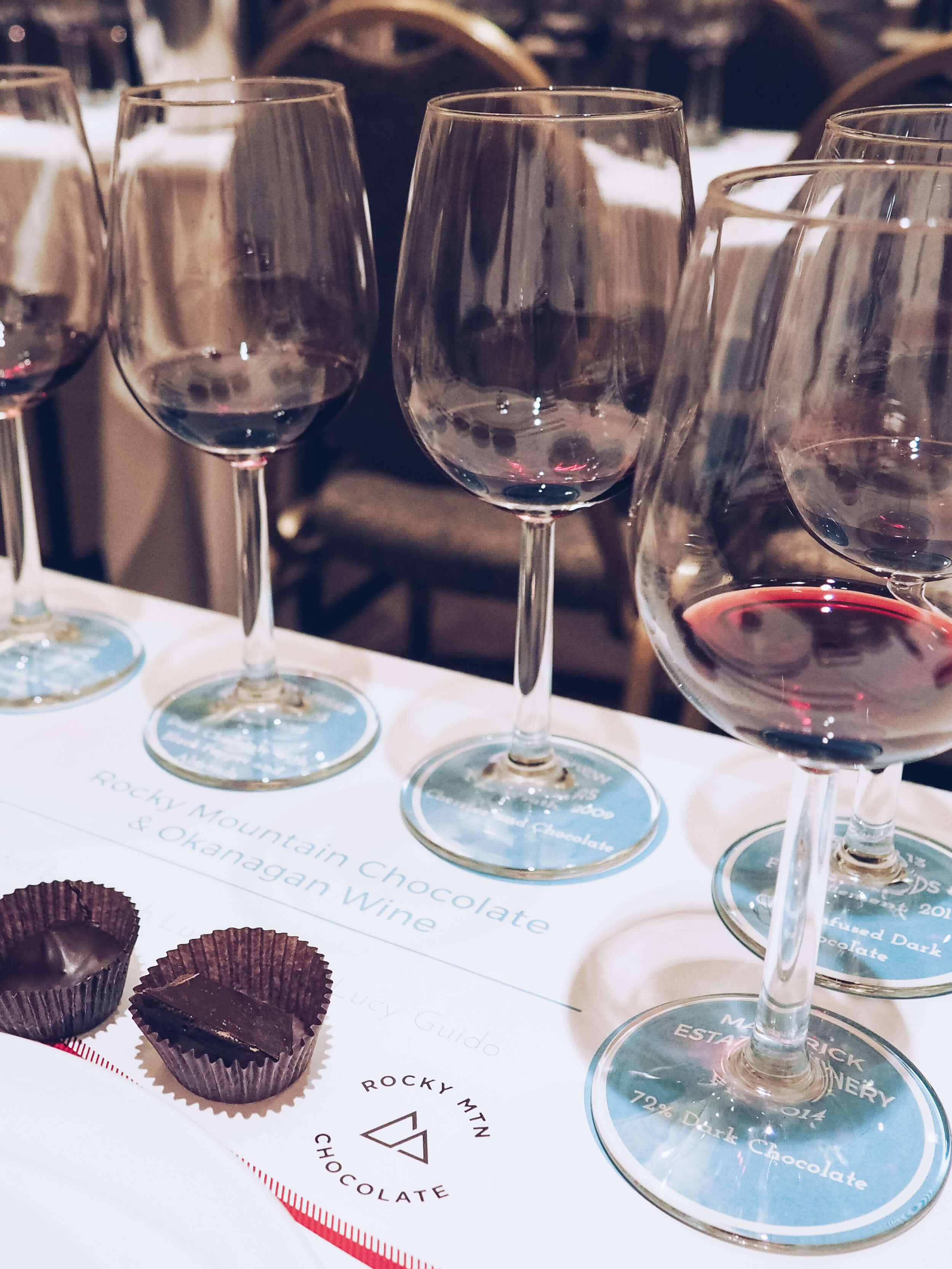 The Festival
The Winter Okanagan Wine Festival runs for from 12th to 21st January 2017, for 10 days, and it consists of a whole range of fun winter & wine events.
You have over 20 events to choose from that run throughout the festival during the day and night - you can find the list here. There's everything from wine tasting, to wine and chocolate pairing, to moonlight snowshoeing and mulled wine, to wine & photography workshops, and more. The events range in price and start at around $50 per person, and are hosted at the Sun Peaks Grand Hotel, which is also where we stayed (click here to learn more about the resort).
The 3 days that we were at Sun Peaks for the festival were such a blast. We attended the Taste of Sun Peaks event, which involved spending all evening circulating around the ballroom hopping from winery to winery and lining our stomachs with a whole range of small plate creations - we had everything from cheese and bread to pork belly and steak. It was divine! We also did the Rocky Mountain Chocolate & Wine Tasting which was amazing and something I highly recommend if you're a chocolate lover.
It was amazing to be able to compare different types of wine one after the other and figure out exactly what kind of wine I prefer. I discovered that I definitely like something more light-bodied than full-bodied, but there have been very few times in my life when I've had multiple different wines in front of me so it was really nice to be able to note the differences and sample wines from all around BC and the Okanagan. You'll find 8 British Columbia wineries to sample at the festival, and the quality of food is outstanding too.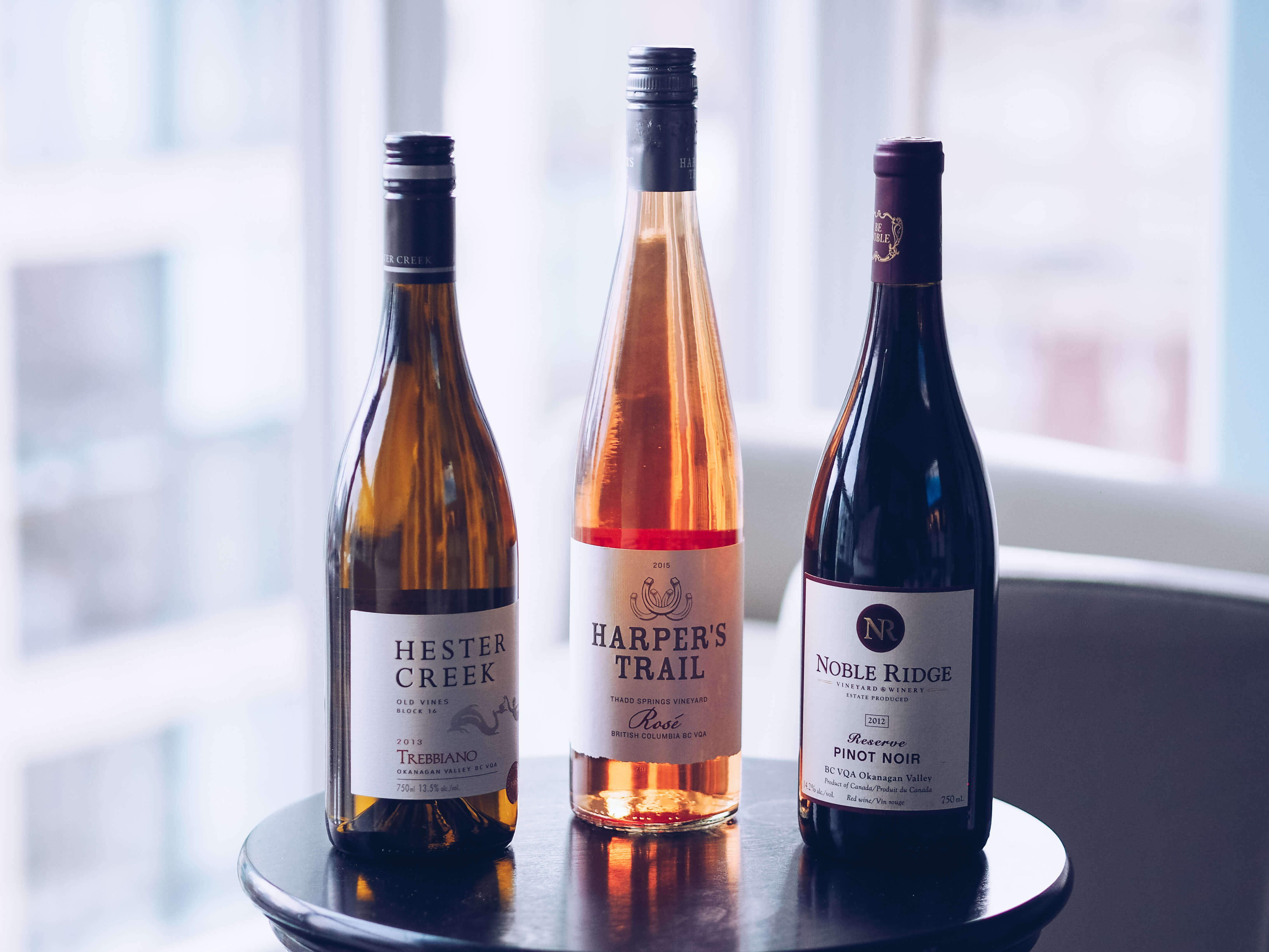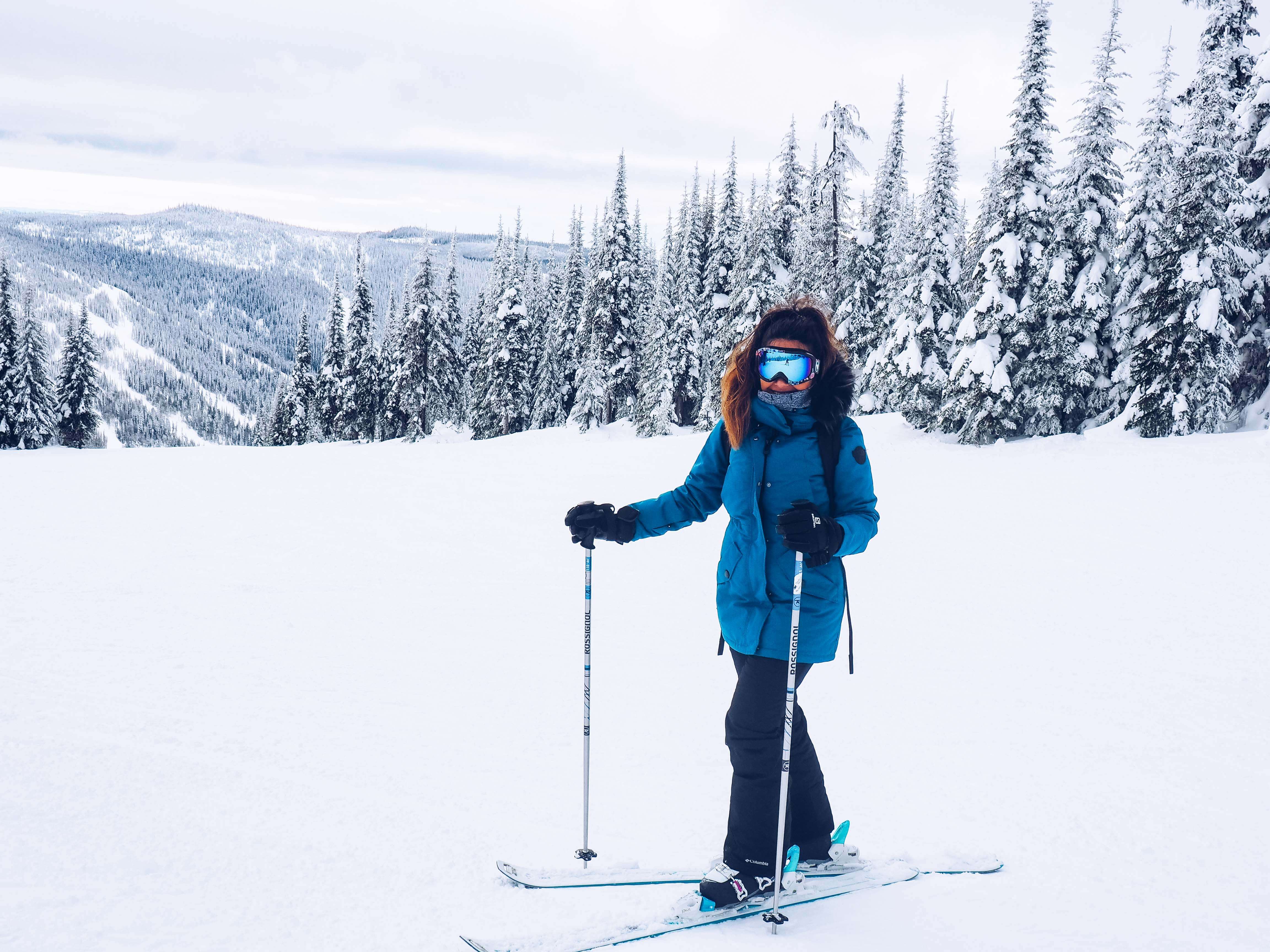 Skiing At Sun Peaks
The skiing at Sun Peaks is absolutely fantastic and I really loved the resort. It's Canada's second largest ski area and so you have hundreds of runs to explore and 3 separate mountains.
We had the opportunity to ski with Nancy Greene, Canadian Olympic medalist and legend, which was super cool and not something you get to do every day! We also got to experience dining at the top of the mountain at night time, where we ate cheese fondue, drank yet more wine and then skied down under the stars.
To read more about the resort, check out my blog post from earlier in the year with my recommendations of things to do at Sun Peaks in Winter.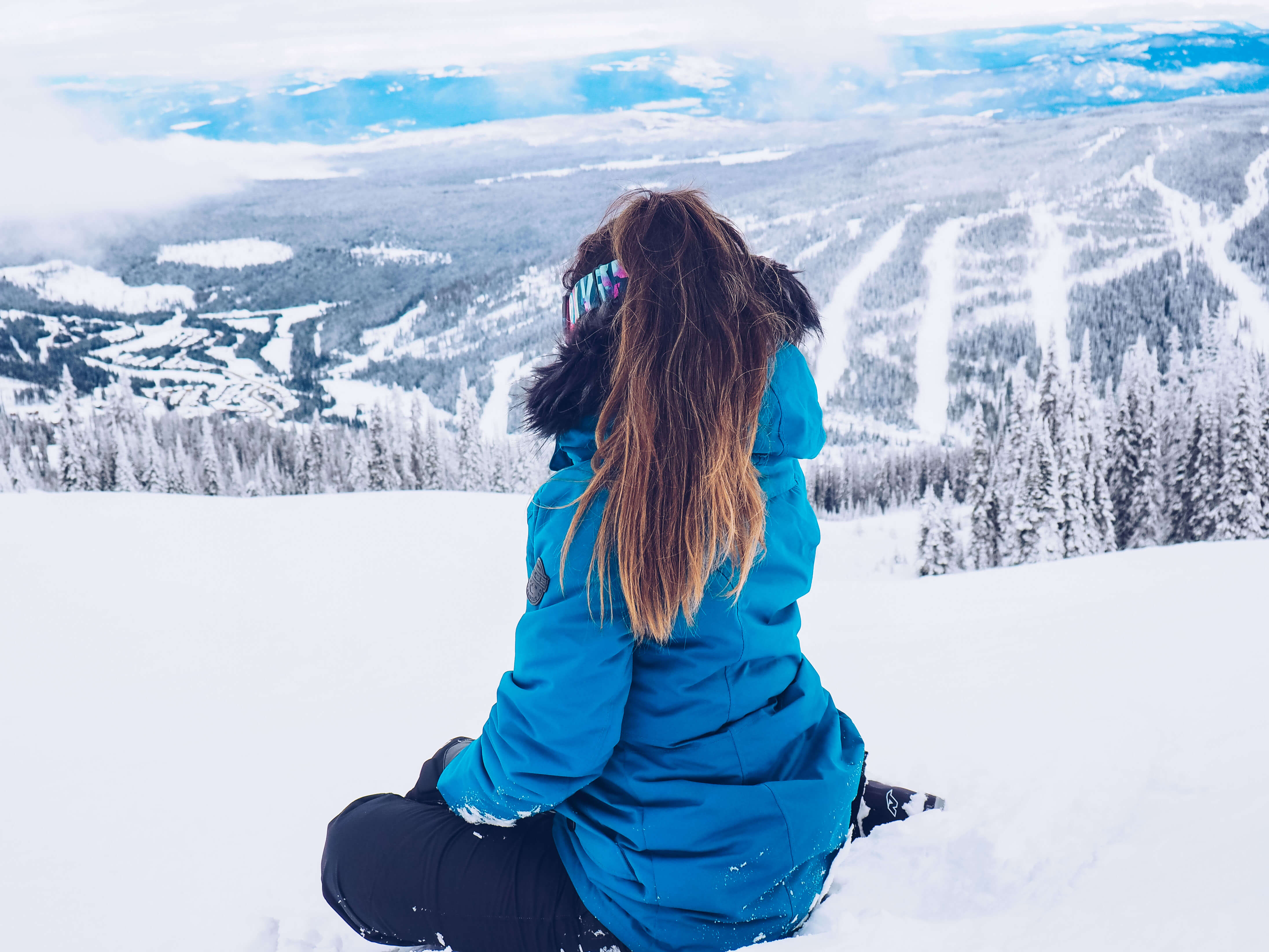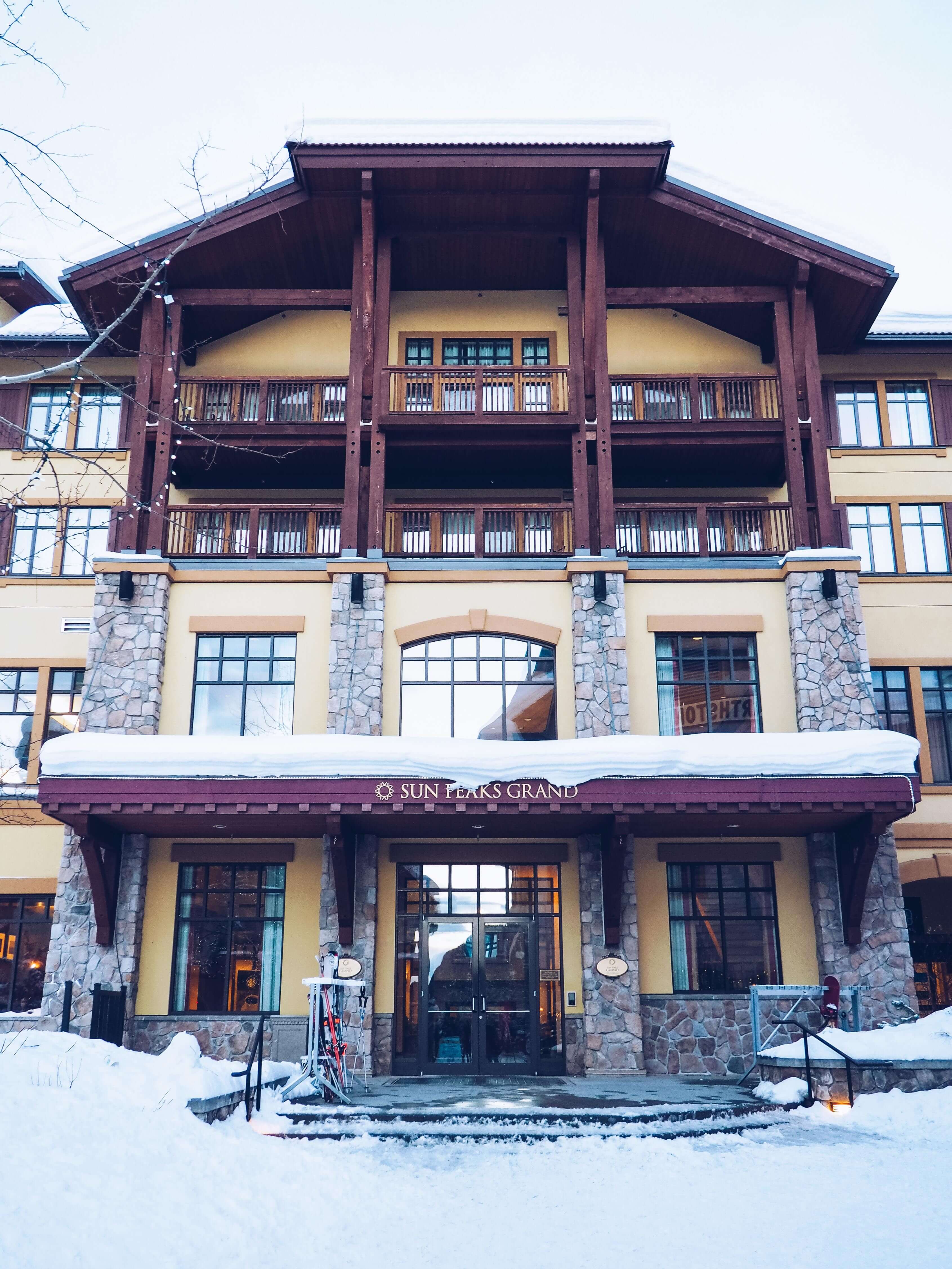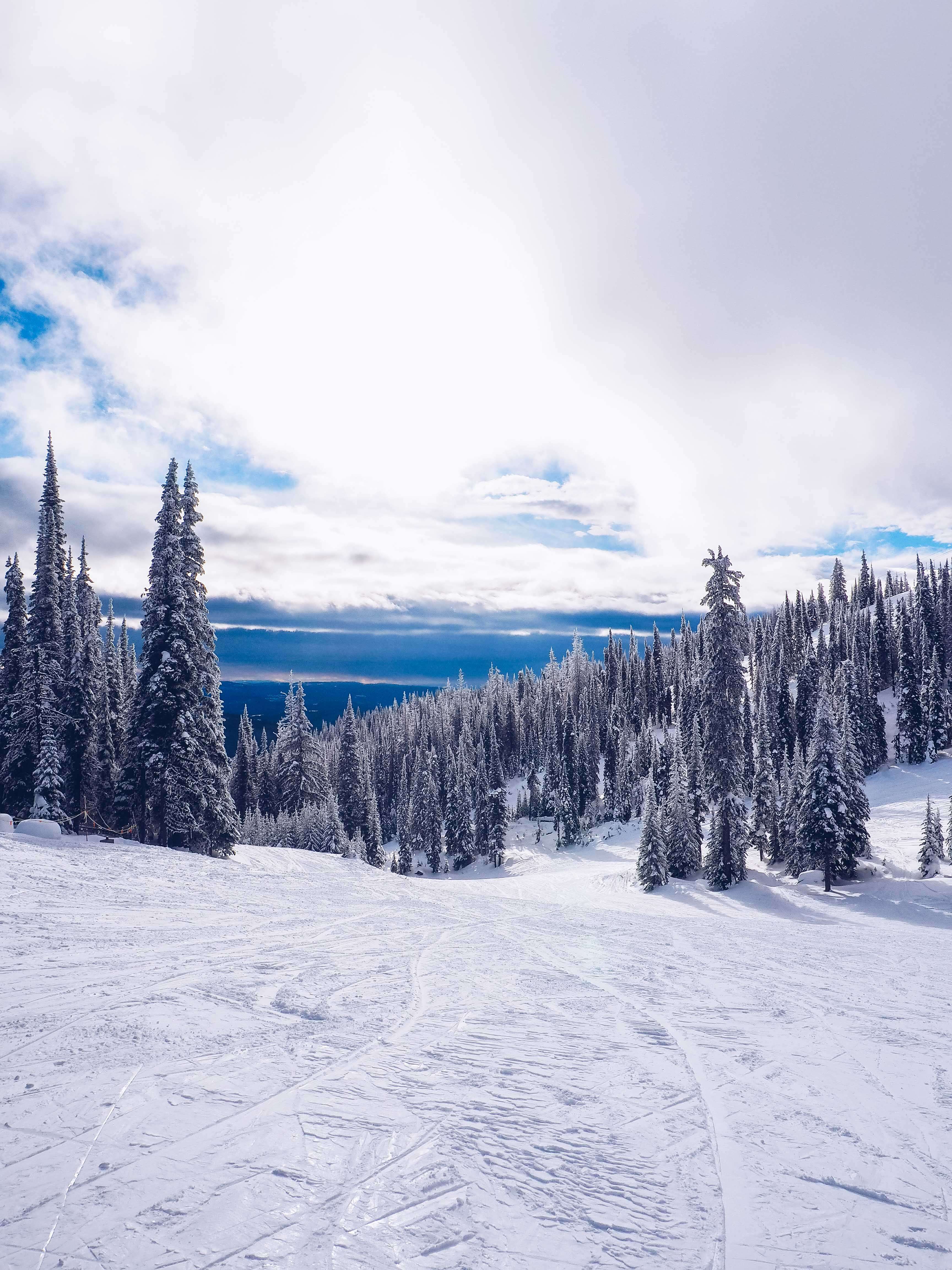 I would head back to the Okanagan Winter Wine Festival in a heartbeat and it's a really lovely getaway, whether you're a wine geek or not! The festival runs for 10 days so you can go up just for the weekend or to enjoy the whole experience. If you're considering a trip to Sun Peaks for the festival and you want to know more, drop me a comment below and i'll be happy to answer any questions.