Exploring more of BC is at the top of my 2017 list, so I was stoked when Sun Peaks Resort asked us to come up and enjoy a few days of skiing and wine tasting for the Okanagan Winter Wine Festival. I am a huge snow lover (if you hadn't guessed already!) and skiing is definitely my number #1 winter activity, so we were excited to check out another resort and Sun Peaks lived up to all expectations. We spent 3 days adventuring, eating, drinking wine, and enjoying brilliant company, so it's safe to say we had a fun few days.
We managed to cram in a whole bunch of activities in 3 days and I honestly fell in love with the resort. With a European, ski-in-ski-out design that resembled what I believe an Austrian resort would look like, the village is small yet incredibly well planned out, and you have everything at your fingertips whether it's chairlifts, bars, restaurants, or shops.
The resort has the second largest ski area in the whole of Canada, along with three incredible mountains to explore. Sun Peaks Resort is the perfect alpine escape and offers a huge variety of fun winter adventures for the whole family.
From wine festivals, to bars and restaurants, to fondue tours, to dog sledding, to beautiful skiing and boarding conditions, Sun Peaks has everything you need in a resort whether you're visiting for 3 days or 3 weeks.
So, if you're considering a trip to this four-season resort, here's an overview of Sun Peaks in winter, including what to do, where to stay, how to get there, and what to expect. Don't forget to check out my vlog from the trip too!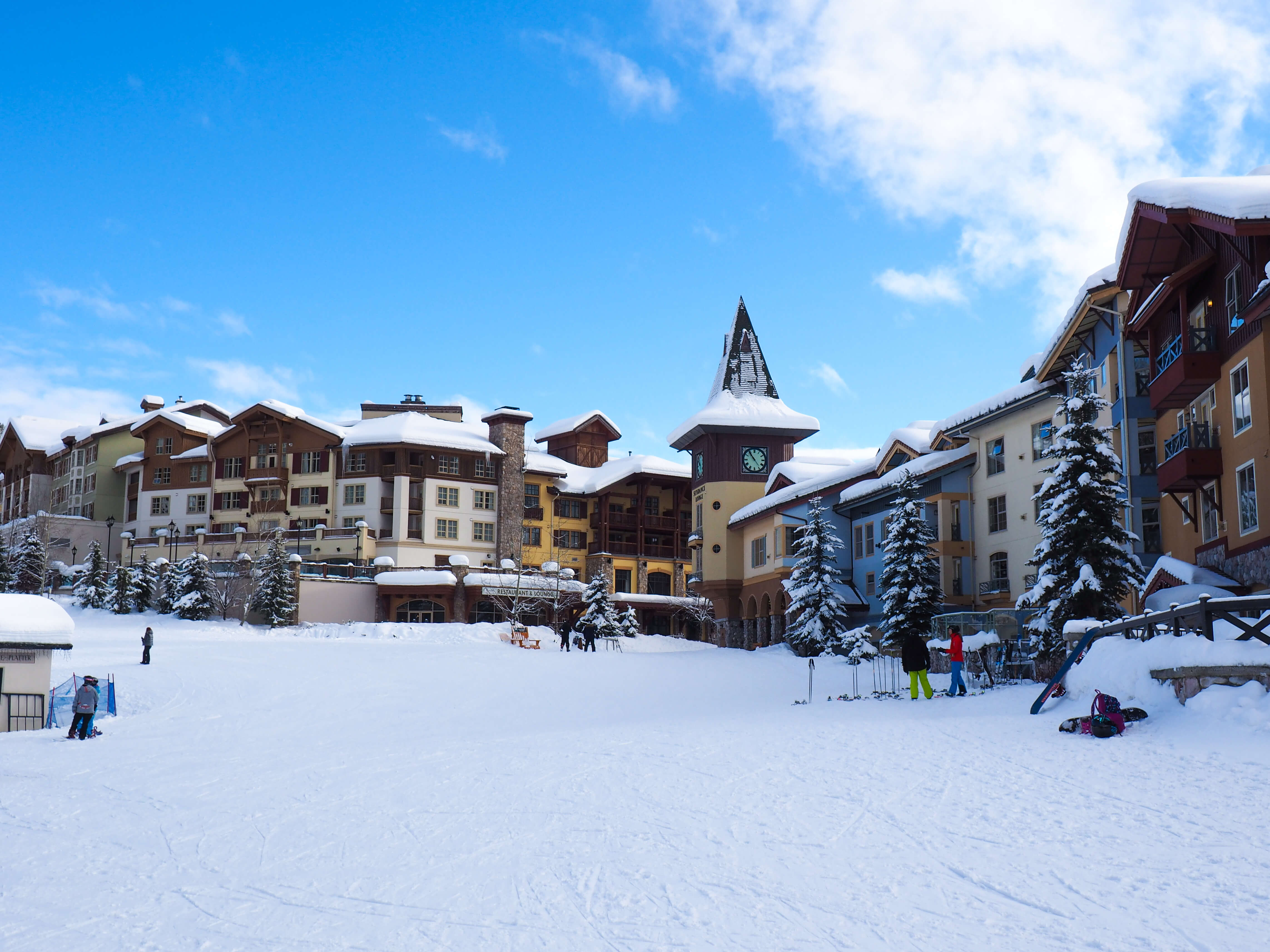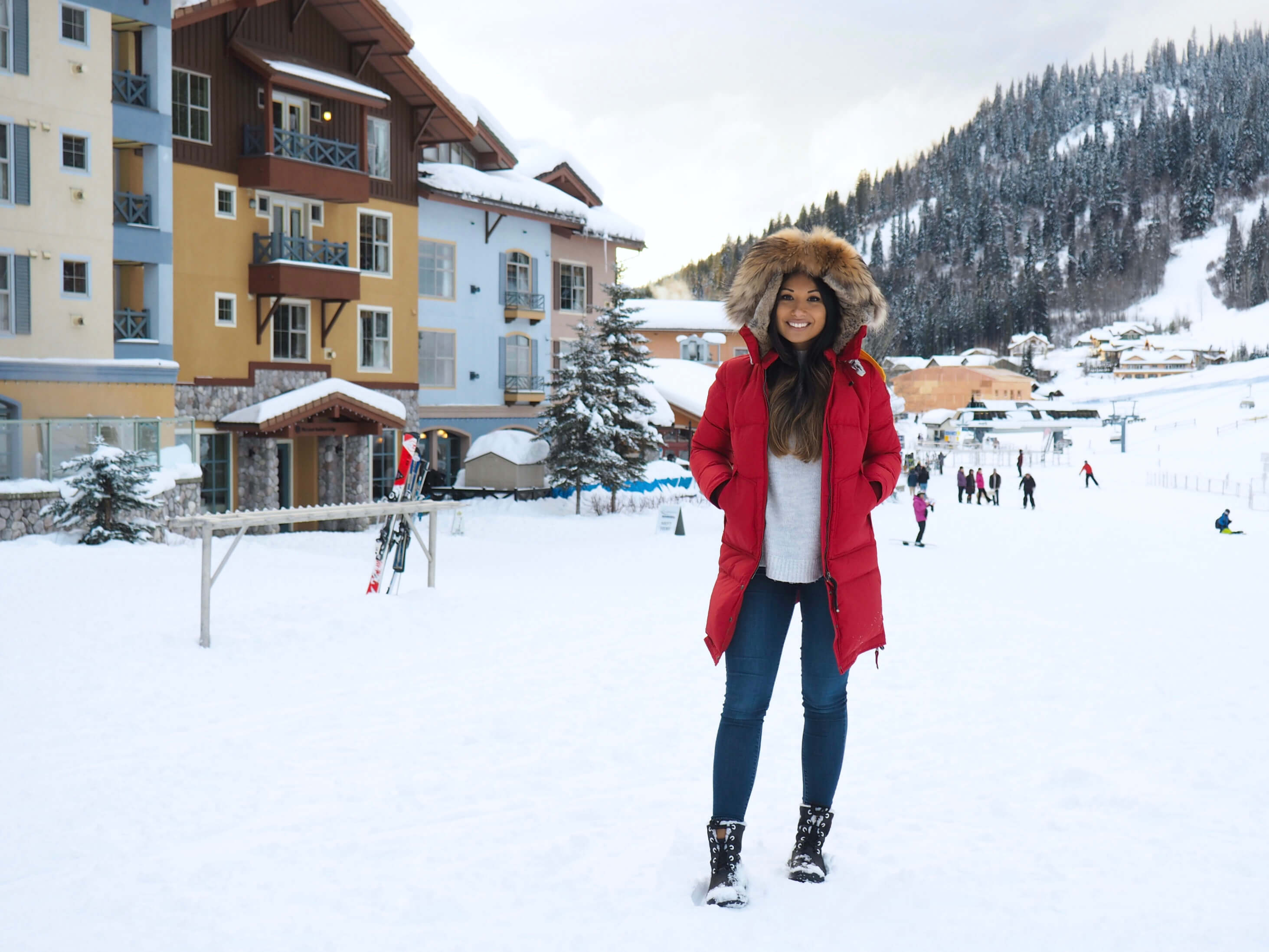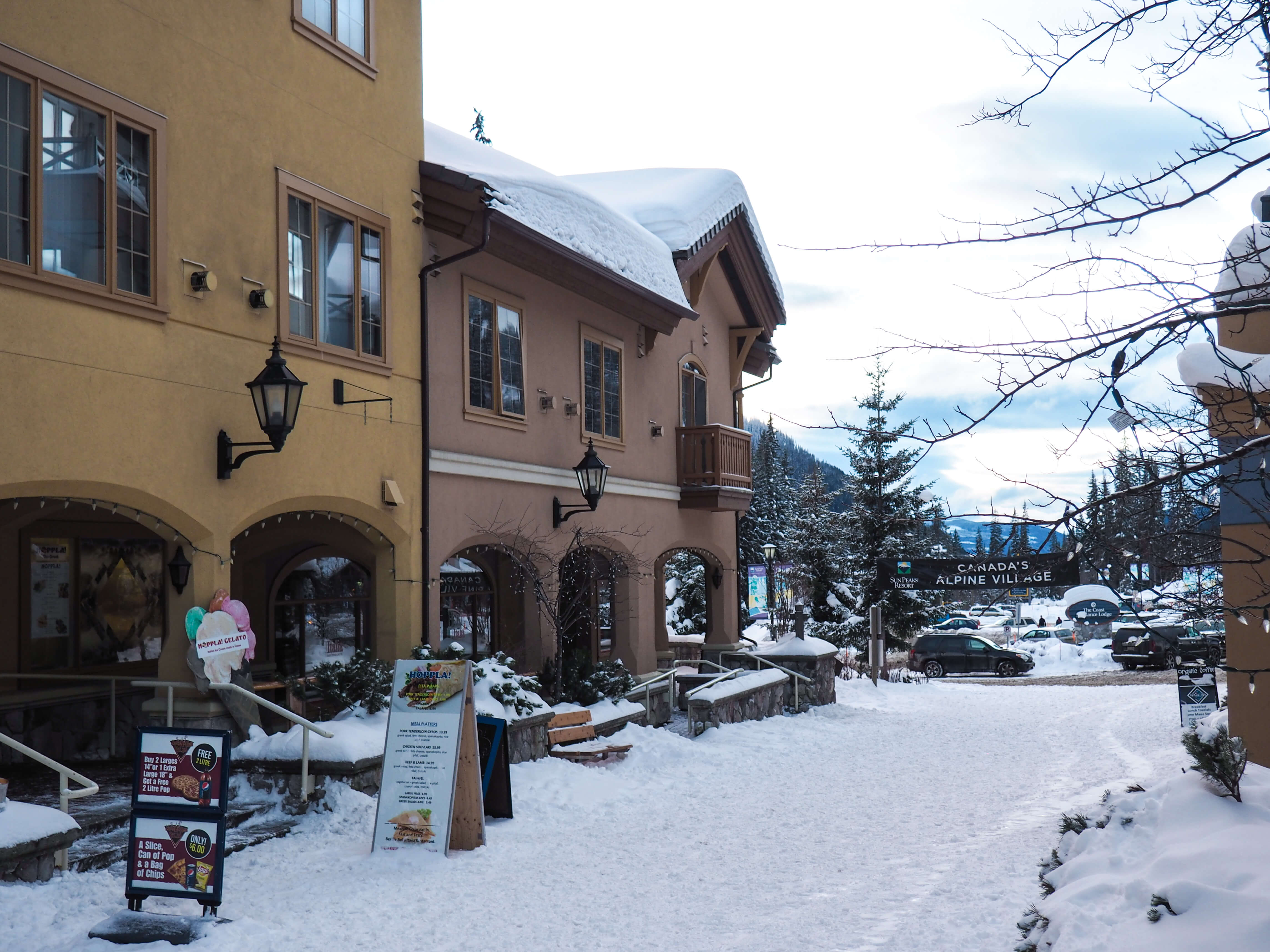 Top Things To Do In Winter
If you're visiting Sun Peaks in winter there are endless adventures to enjoy. Here's a pick of some of the top things to do in winter, along with more information about the ski terrain, festivals and events, and outdoor activities:
Ski / Snowboard
One of the most popular winter activities at Sun Peaks is of course skiing and snowboarding. With over 4,000 acres of skiable terrain, 135 trails, and three mountains to explore, you're truly spoilt for choice. The three mountains each offer a different level and style of skiing and with Sun Peaks' annual 6 metres of snow and over 2,000 hours of sunshine, it's hard to find reasons not to ski here. The terrain is a mix of long cruisers, alpine-lined runs, and deep steeps, and there is a range of green, blues, and blacks to suit all abilities. The viewpoints are stunning at every turn, and if you can make it up for First Tracks on a clear morning, you'll witness the most beautiful sunrise. The powder is much fluffier than resorts around Vancouver and on the West Coast, and the skiing conditions are fantastic. The resort follows a ski-in, ski-out design, so you can literally ski right from your hotel/cabin to the chairlifts, and there are a number of gear rental stores located in the village. Day pass rates are very reasonable, and you can get half-day and after-2pm passes as well.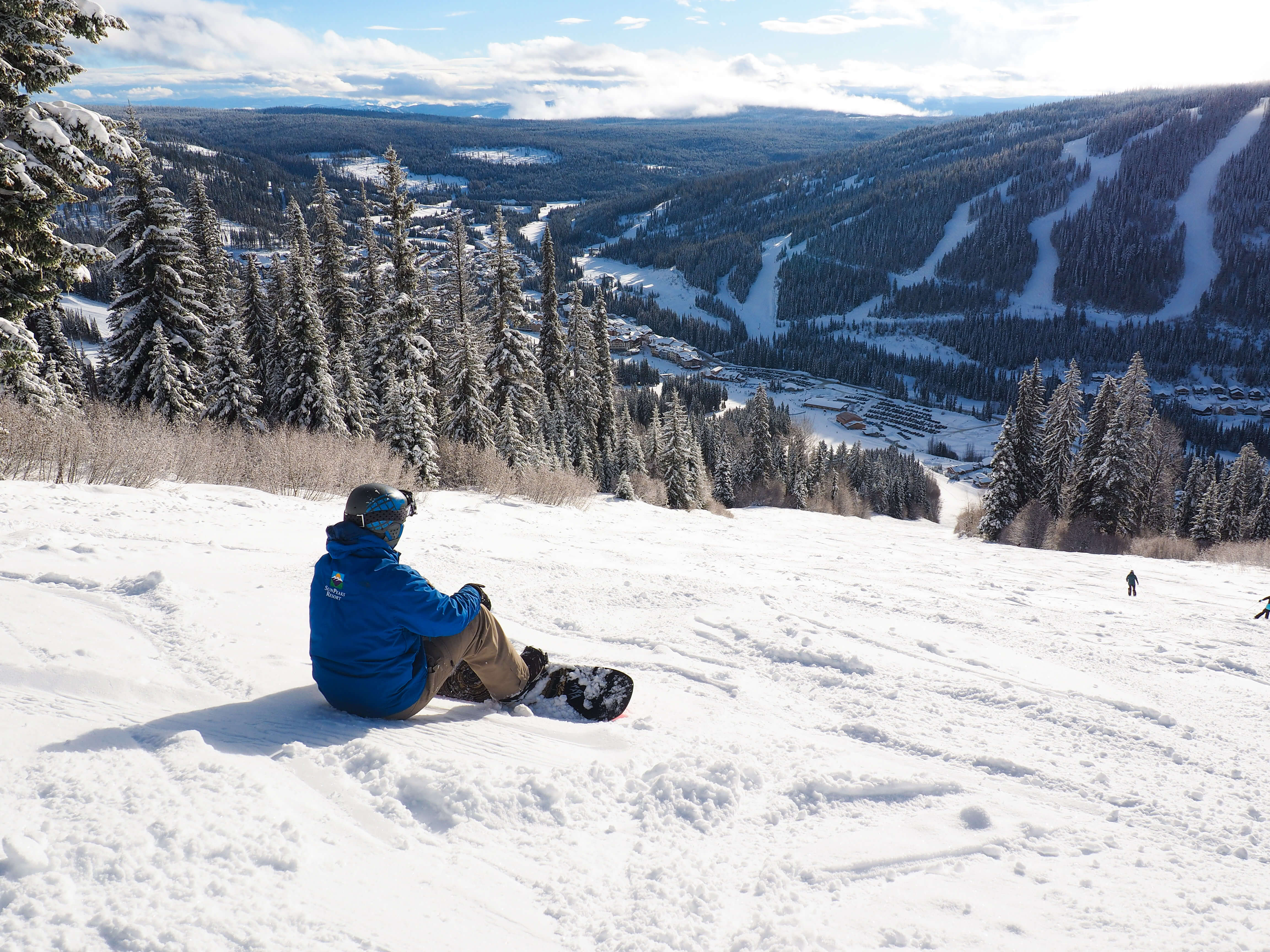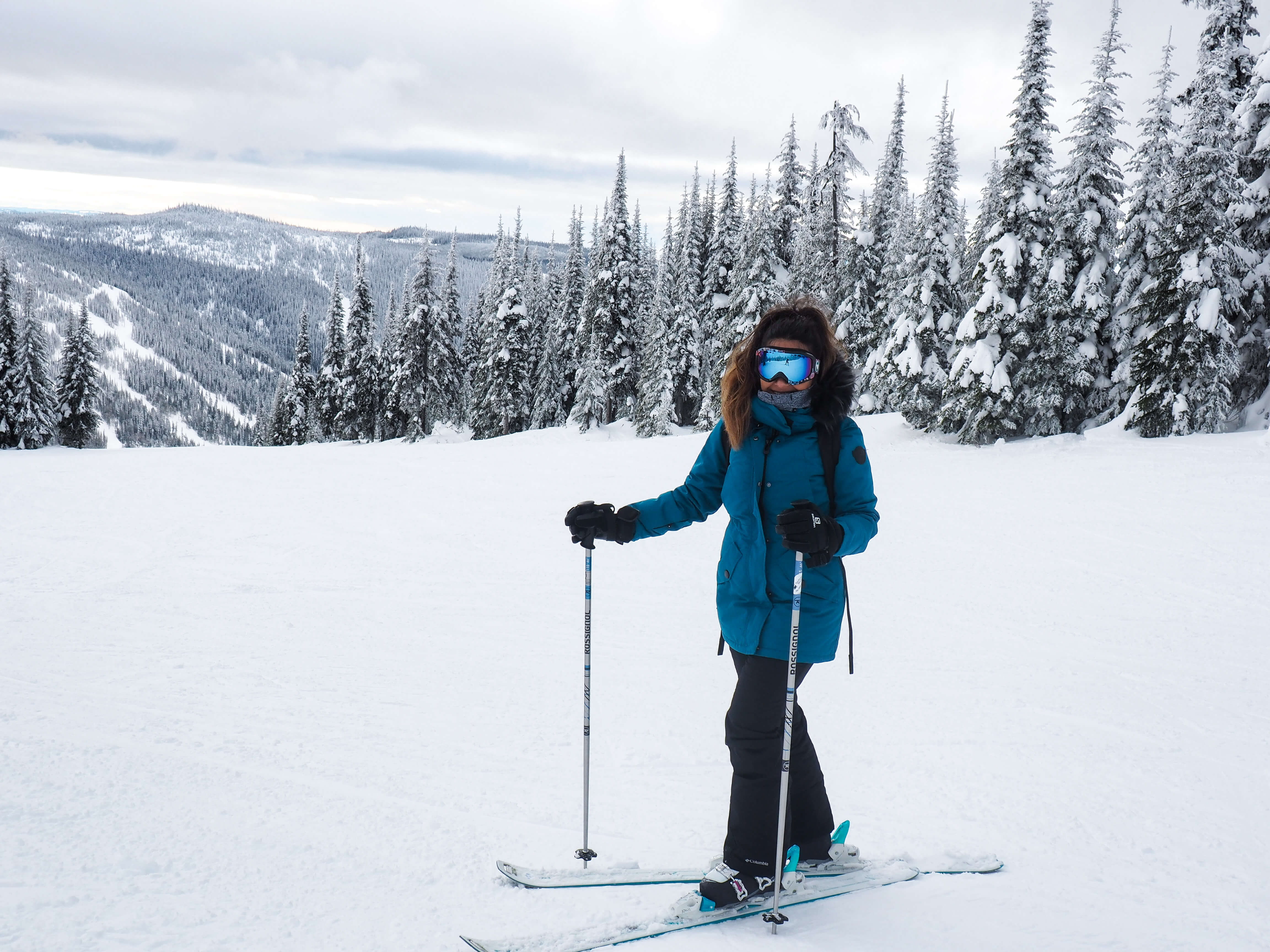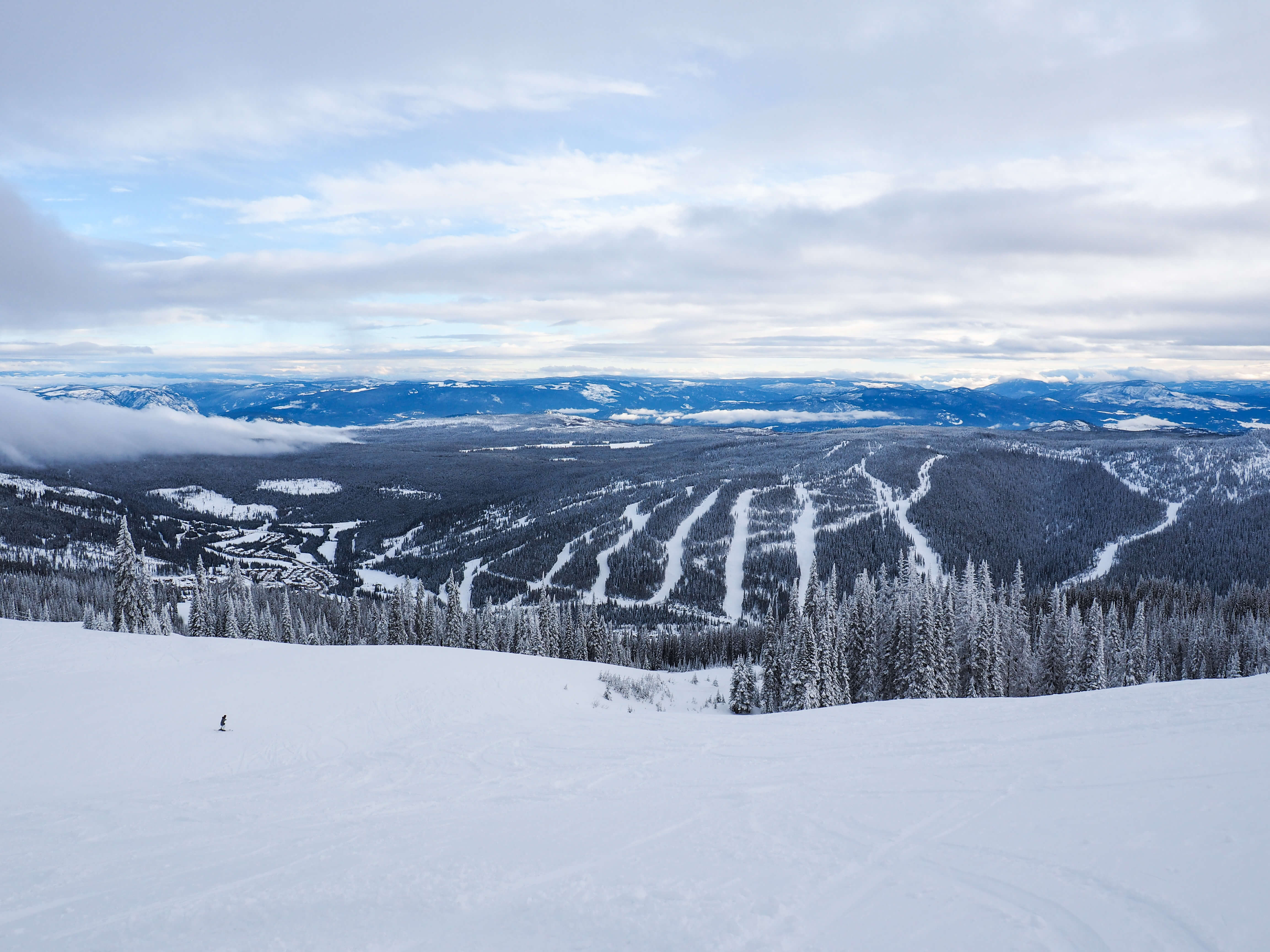 Winter Wine Festival
Whether you're a wine connoisseur or a wine amateur, I highly recommend coinciding your trip with the Okanagan Winter Wine Festival. The festival is hosted at Sun Peaks every winter and involves 10 days of amazing wine-oriented events with something for everyone. I am definitely not a wine expert in any shape or form, but I found it fascinating to learn more about wine, sample different wineries from across the Okanagan, and pair wine with food, cheese and chocolate. My favourite event from the Winter Wine Festival was the Taste of Sun Peaks, which is one of the most-loved events of the festival. The night involved sampling small plate creations from some of Sun Peak's best restaurants, paired with eight British Columbia wineries. With an endless supply of food, wine, and great company to indulge in, the Wine Festival is definitely a lot of fun.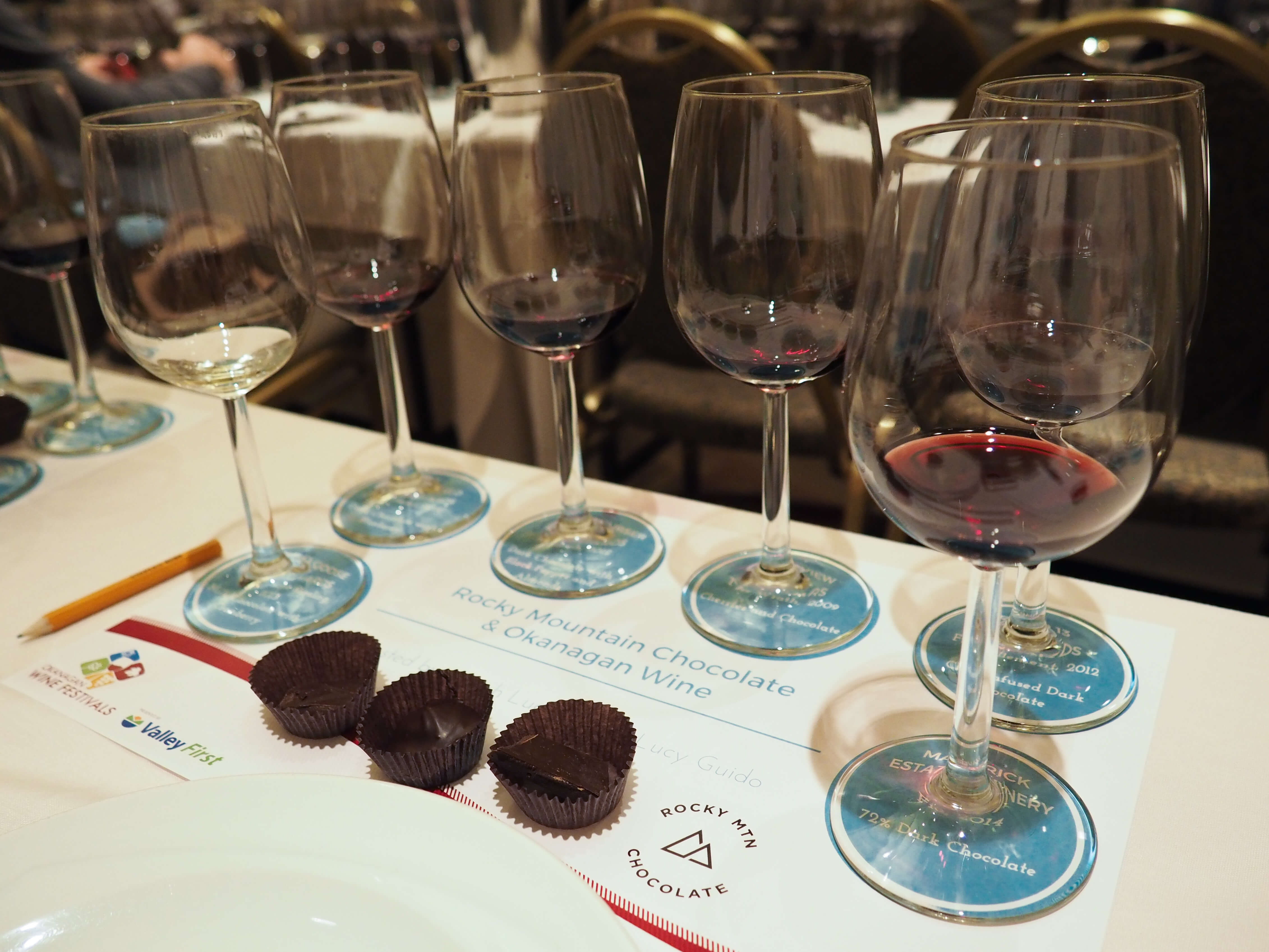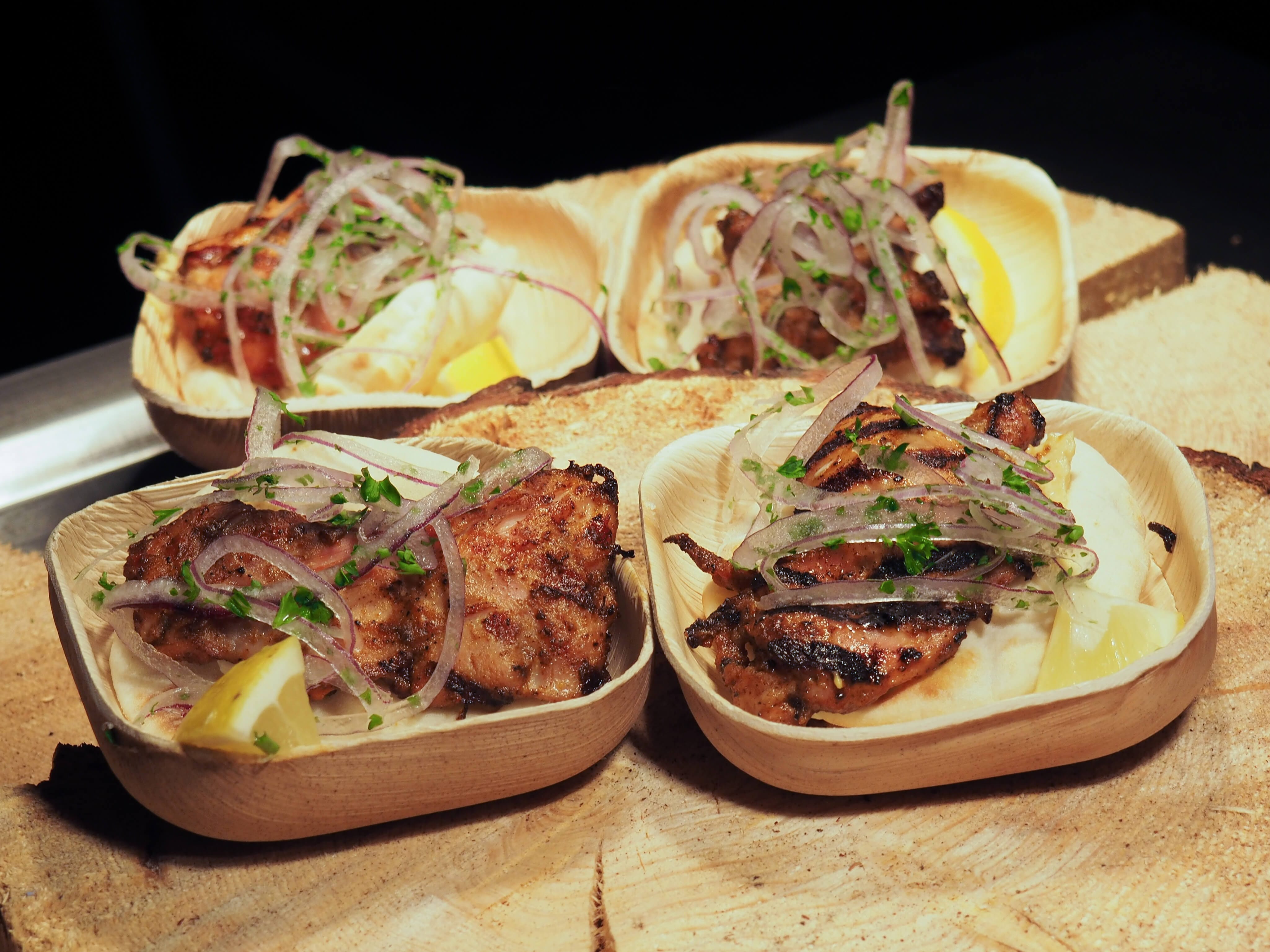 Ride with an Olympic medallist
It's not every day that you get to say you've spent the morning skiing with an Olympic Champion and Canadian legend, is it? Nancy Greene, Gold & Silver Olympic Medalist and winner of numerous World Championships and competitions, is an integral part of Sun Peaks and generally just an amazing human being. She skis pretty much every day and welcomes the public to come and ski with her for daily complimentary ski sessions. She showed us beautiful viewpoints, challenged us with tougher runs, and gave us valuable tips to help us improve our technique and become better skiers. She's a lovely person with an incredible backstory, and even at 73 years old (which I couldn't believe!), she's still probably the best skier you'll ever ride with!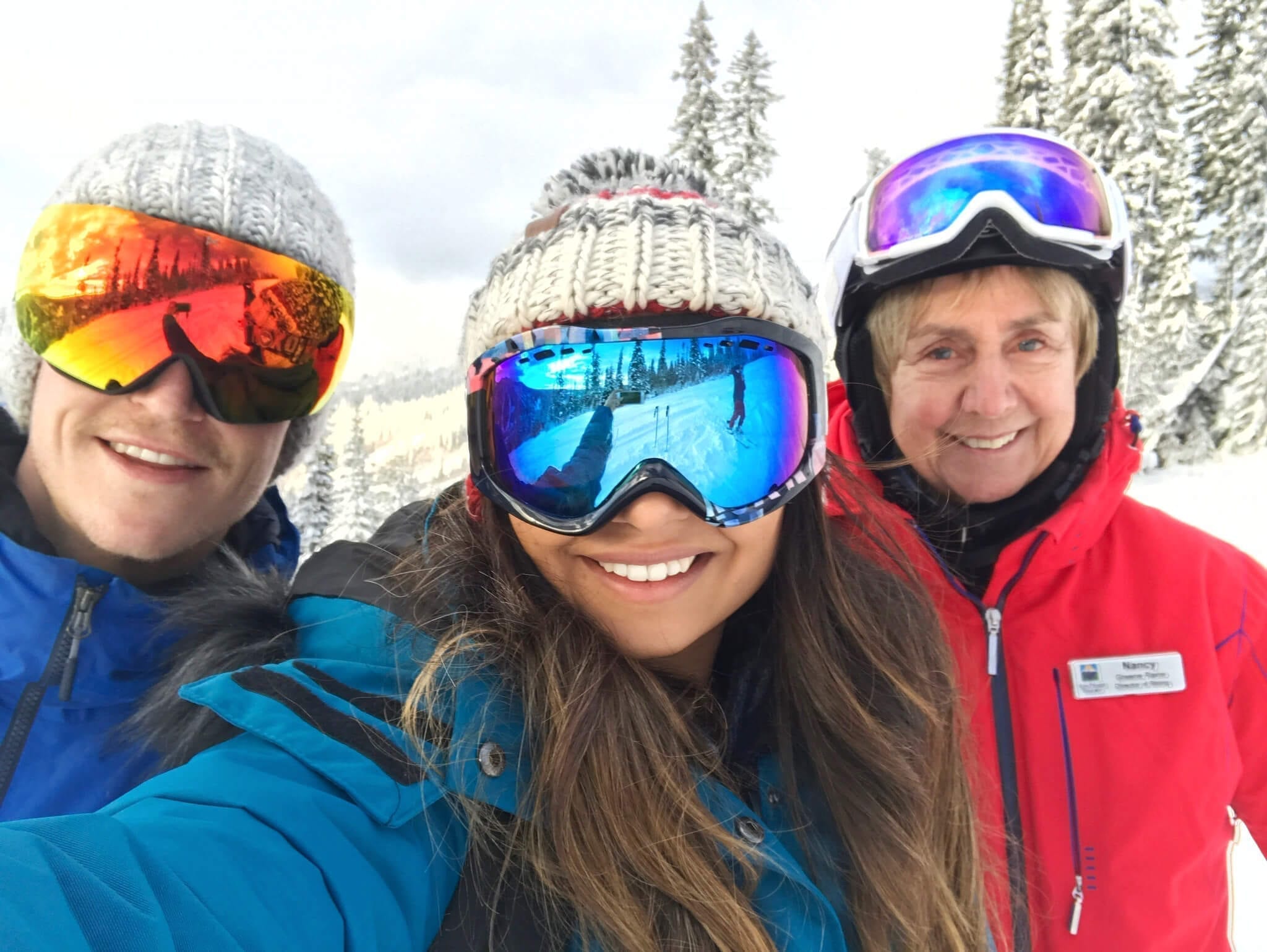 Fondue & Night Skiing
There's something truly magical about cruising down a mountain at night, in complete darkness, with your senses heightened and only the moonlight and a headlamp to guide your way. The Fondue Dinner and Evening Descent is such a unique experience and something that I would happily do again. The adventure begins at 4:45pm when you'll capture the sun setting in the distance as you ride the chairlift up to the Sunburst Mountain Restaurant. There, you'll indulge in a traditional cheese fondue and wine dinner, topped off with a rich chocolate fondue and live music. After dinner, with a belly full of wine and cheese (the perfect combination), you strap on your skis for a leisurely cruise down 5 Mile, a very easy and groomed green run that leads right to the village. It's advised that you're a fairly confident skier for night skiing, but you're led down in small groups by the mountain guides and the terrain is very gentle.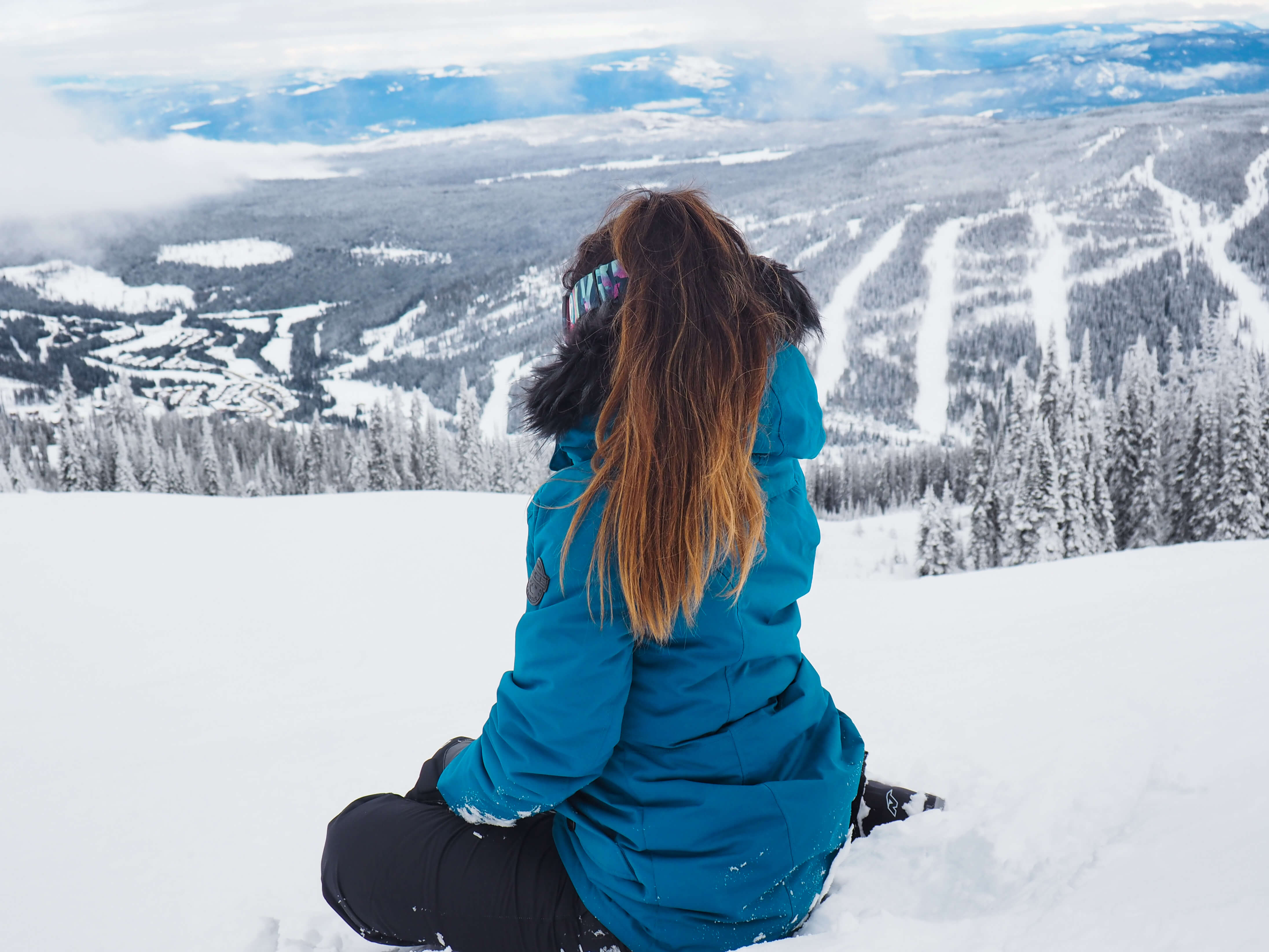 Dog Sledding
Winter adventures are always special, but they're even more amazing when a pack of sled dogs are involved! We didn't have time to go on a dog sledding tour but if we visit again in winter, it's the #1 activity on my list. Having done dog sledding before elsewhere, it's such a fun experience and incredible to be guided through the alpine and wilderness by a four-legged team. I recommend wearing your ski/snowboard gear (but swap ski boots for snow boots), along with a hat, gloves, and goggles/glasses.
Tubing
If you're still high on energy after a day of skiing there's one thing that's always incredibly fun - tubing. Tubing offers such a fun and thrilling experience for all ages (including kids) and the tubing park can be accessed via the carpet lift located beside the Village Platter Lift. The park is open daily from 12pm - 7pm.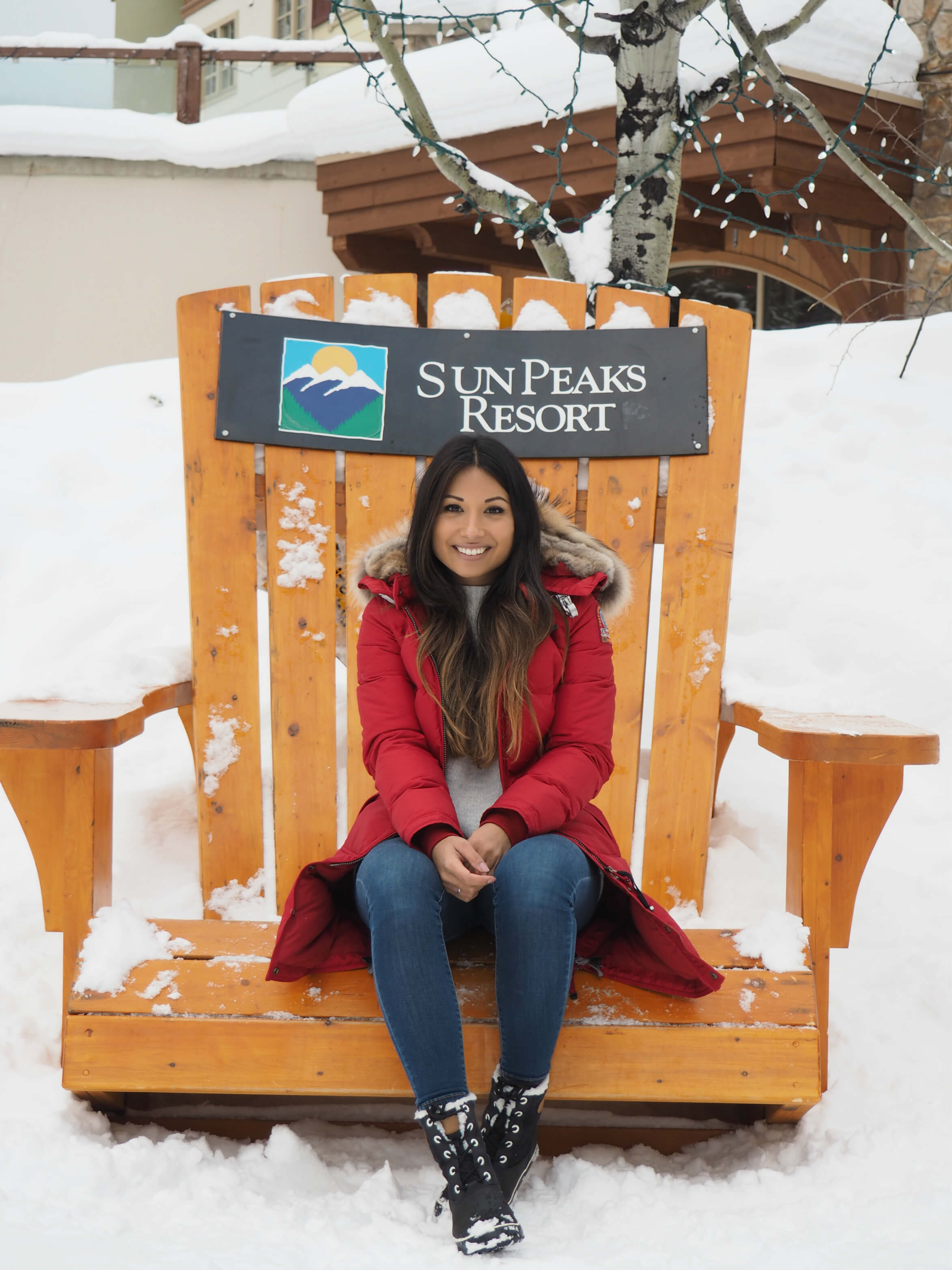 Snowshoeing & Nordic Skiing
If you're not a fan of downhill skiing but want to adventure in the snow, why not try something different? Strap on a pair of snowshoes and explore the alpine either on a guided snowshoeing tour or on your own. You can rent snowshoes from the village, and the trail pass costs just $5. The resort also has over 34km of groomed nordic skiing tracks that are accessible right from the village, some of which are family and dog-friendly. Take a look at the trail map for more details.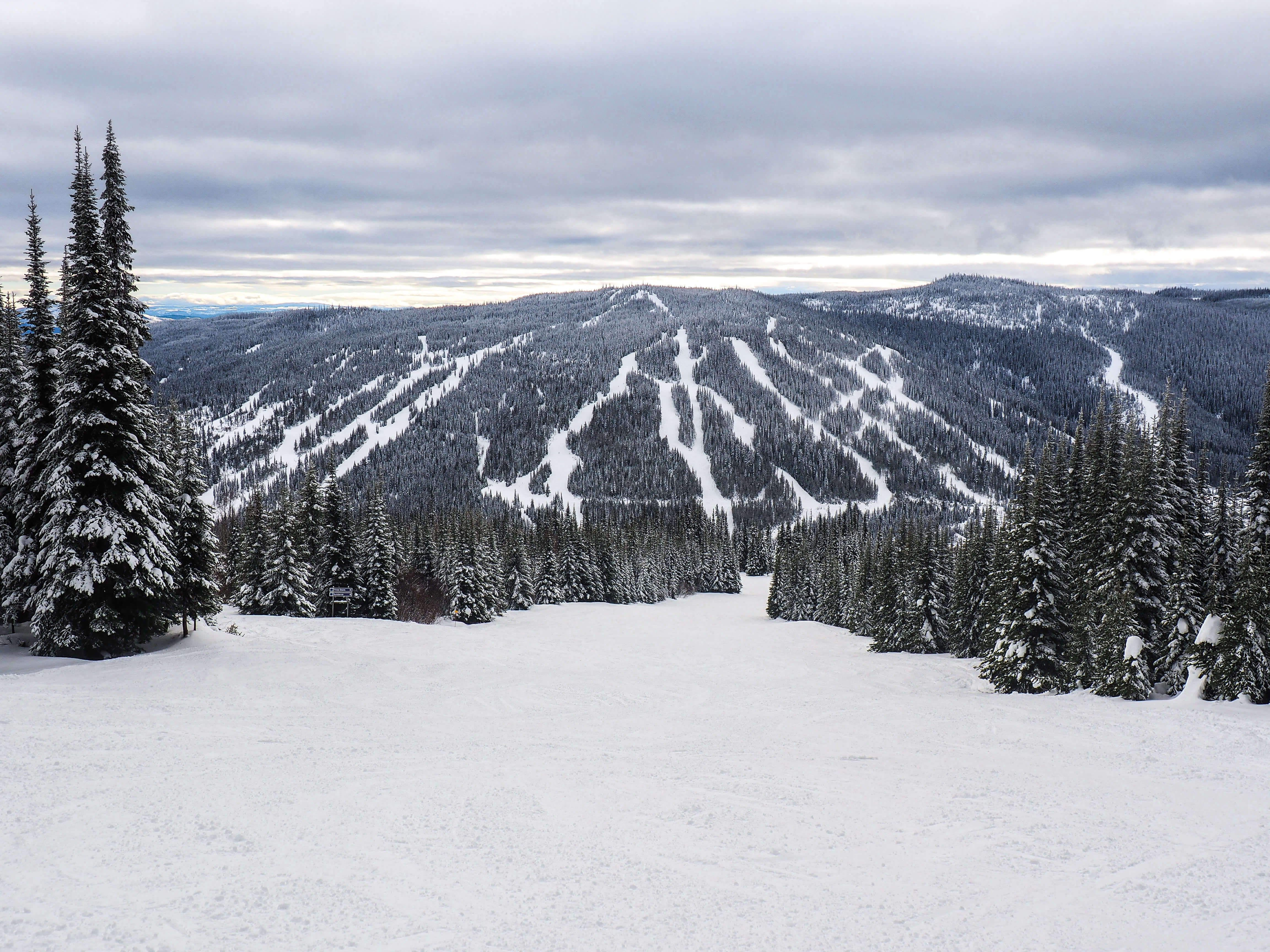 Mantles Restaurant - All day dining
Mantles restaurant, located on the lower level of the Sun Peaks Grand Hotel, offers an amazing buffet breakfast (the waffles are to die!), as well as an extensive lunch and dinner menu. They believe in a farm-to-fork philosophy and take pride in offering local ingredients and a friendly vibe. Enjoy aprés ski drinks by the fire, a spot of tapas, or a sophisticated evening meal.
Cahilty Creek Bar & Grill - Lunch & Dinner
If you're craving a good burger for a mid-afternoon pick-me-up or dinner, Cahilty Creek Bar & Grill is the place to go. It's very conveniently located and you can ski right to it from the Gentle Giant run, or it's a short 5-minute walk from the chairlifts. We came here for lunch with Nancy Greene, who noted that their veggie burger is the best she's ever had, and the Chilli and Quesadillas were very impressive too.
Sunburst Lodge - Breakfast & Lunch
There's nothing nicer than dining on top of a mountain with beautiful sweeping views of the valley and mountains. Sunburst Lodge, located at mid Tod Mountain (by the Sunburst Express chairlift), offers a breakfast and lunch menu with everything from freshly baked goods, authentic European Bratwurst, burgers, salads, and soups. This is also where the Fondue Dinner is hosted.
Bella Italia - Dinner
We sampled some of Bella Italia's dishes at the Taste of Sun Peaks event at the Winter Wine Festival, and the food was absolutely amazing. The restaurant, located in the village, uses only fresh ingredients and they specialize in quality Mediterranean-inspired cuisine. I highly recommend the Caprese Salad (which tasted just as good as one i've had in Sardinia), and the pork was delicious as well. This is a great place for a nice dinner for 2 or a quiet night with friends.
Tod Mountain Cafe - Breakfast & Lunch
With sweet and savoury delights - from crepes, croissants, and muffins, to bagels, soups, baked potatoes and lunch specials, Tod Mountain Cafe is a great spot for breakfast or lunch and an afternoon treat. They offer organic, fair-trade coffee, healthy fruit and vegetable smoothies, as well as a number of gluten-free, vegan and veggie food options (including GF crepes)!
Bottoms Bar & Grill - Drinks & pub food
Located right in the village at the bottom of the runs, Bottoms Bar & Grill is the perfect spot for aprés ski drinks and pub grub. It has a lively vibe, especially at night, with daily drink specials and a number of beers on tap.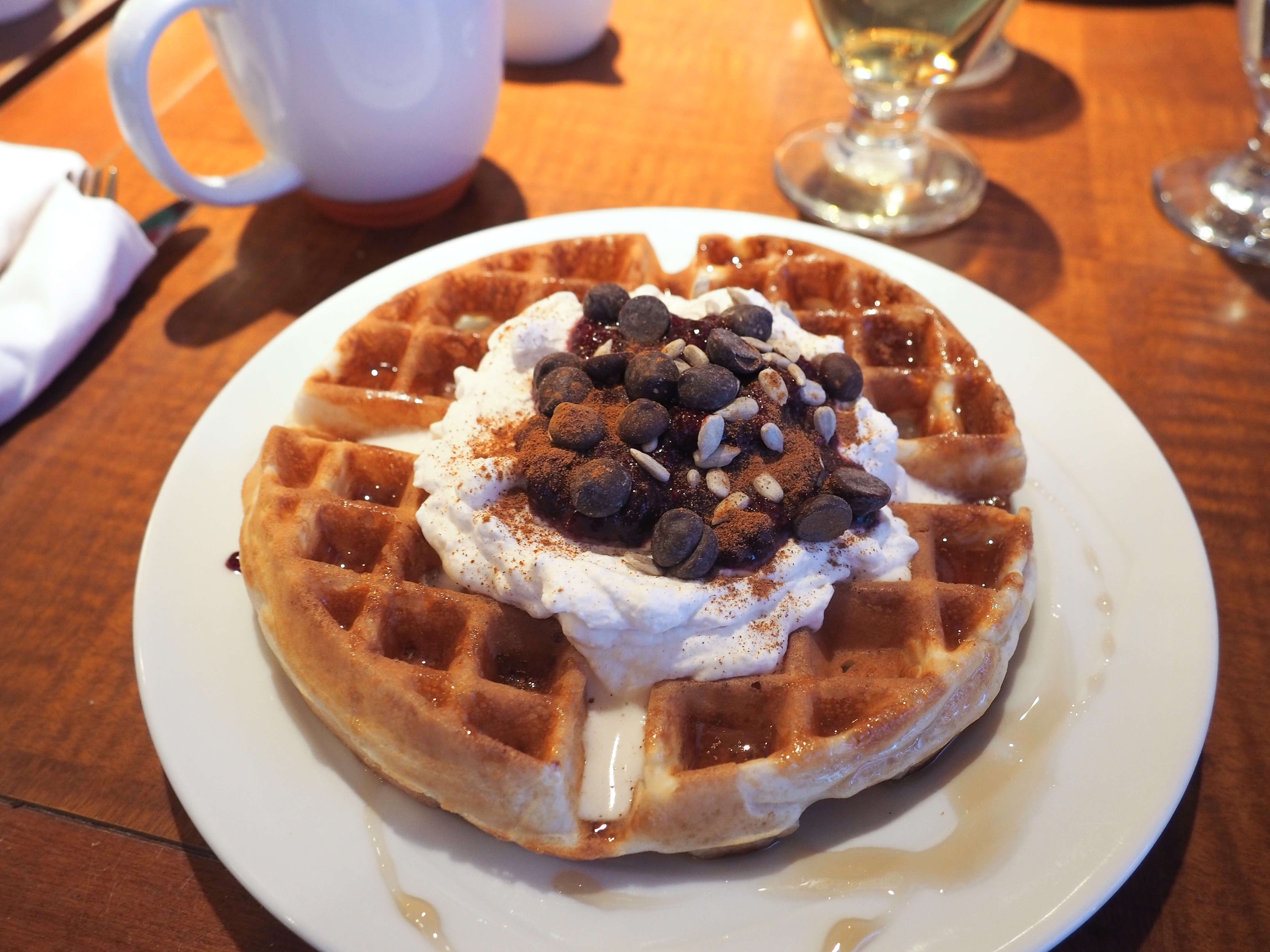 Where To Stay
We stayed at the Sun Peaks Grand Resort which is right next to the chairlifts and pretty much in the middle of everything. The hotel is beautiful and the rooms are spacious and characterful with lovely views of the mountains. The bed was absolutely huge, and for skiing it couldn't have been any more convenient. There is a ski rental shop located inside the hotel (Elevation), along with a hotel ski locker where you can keep your skis overnight. The chairlifts are literally 30 seconds away from the rear entrance of the hotel, so you can slip your skis on right outside the hotel and you're good to go. The hotel also has underground parking.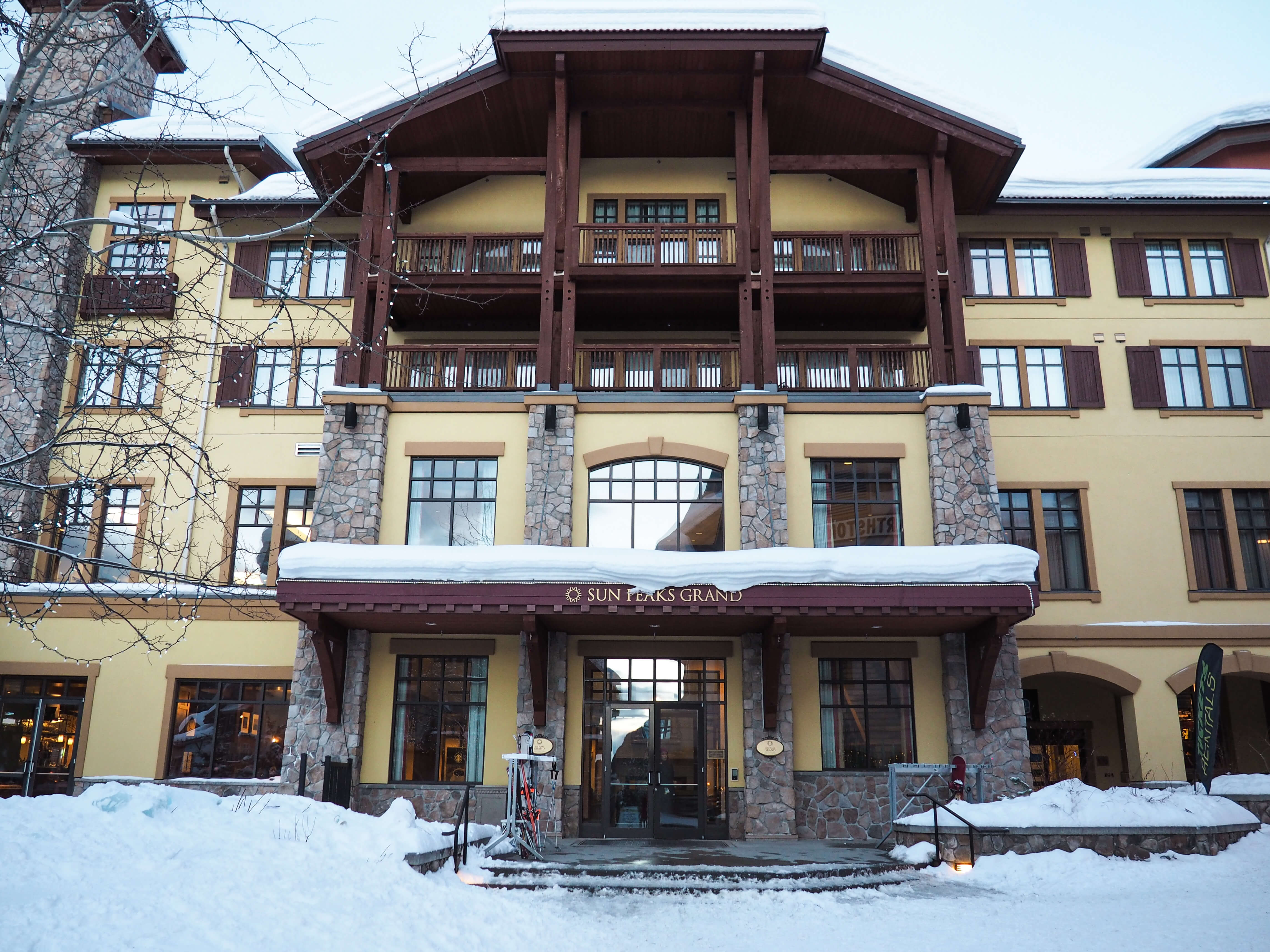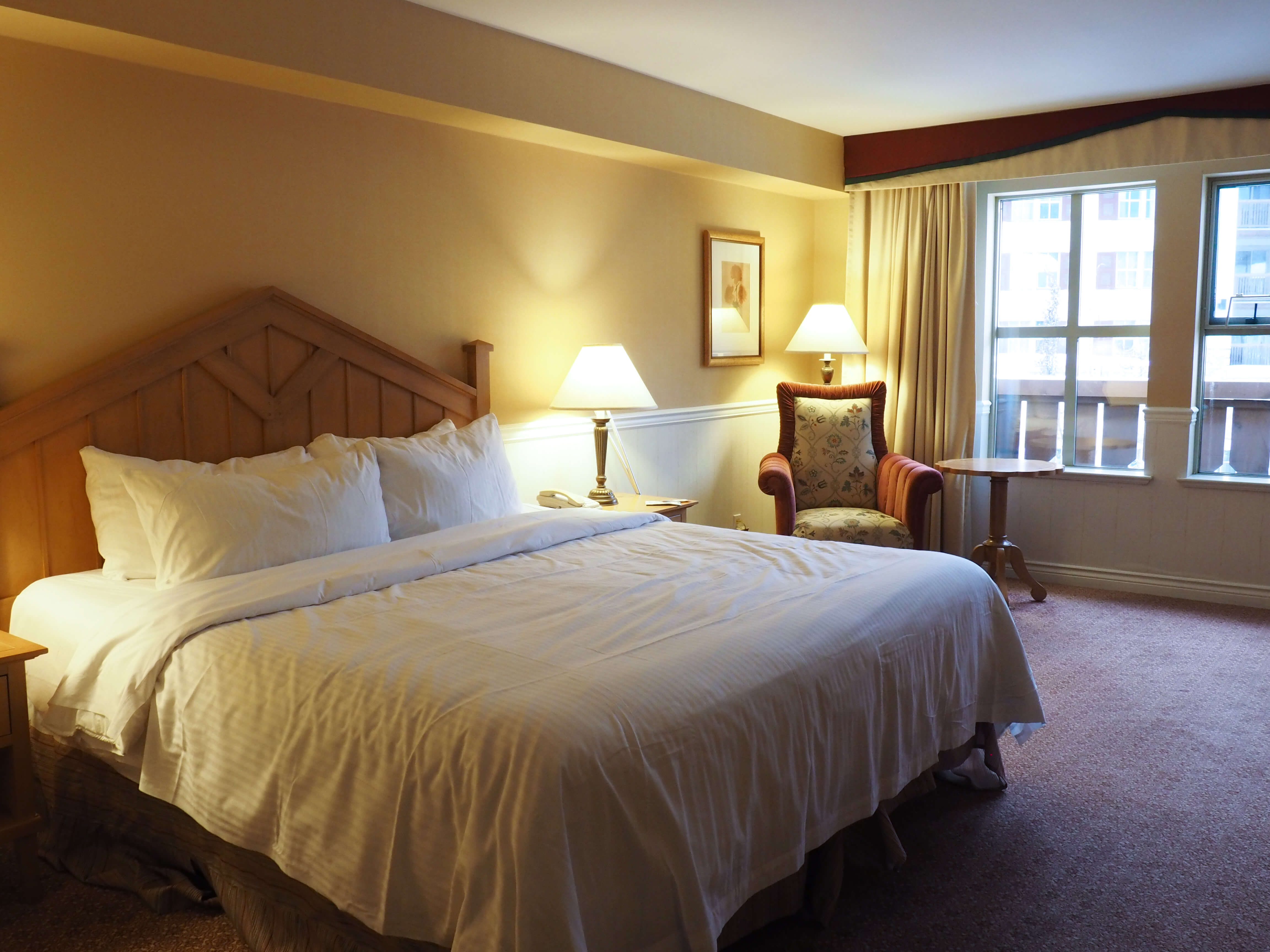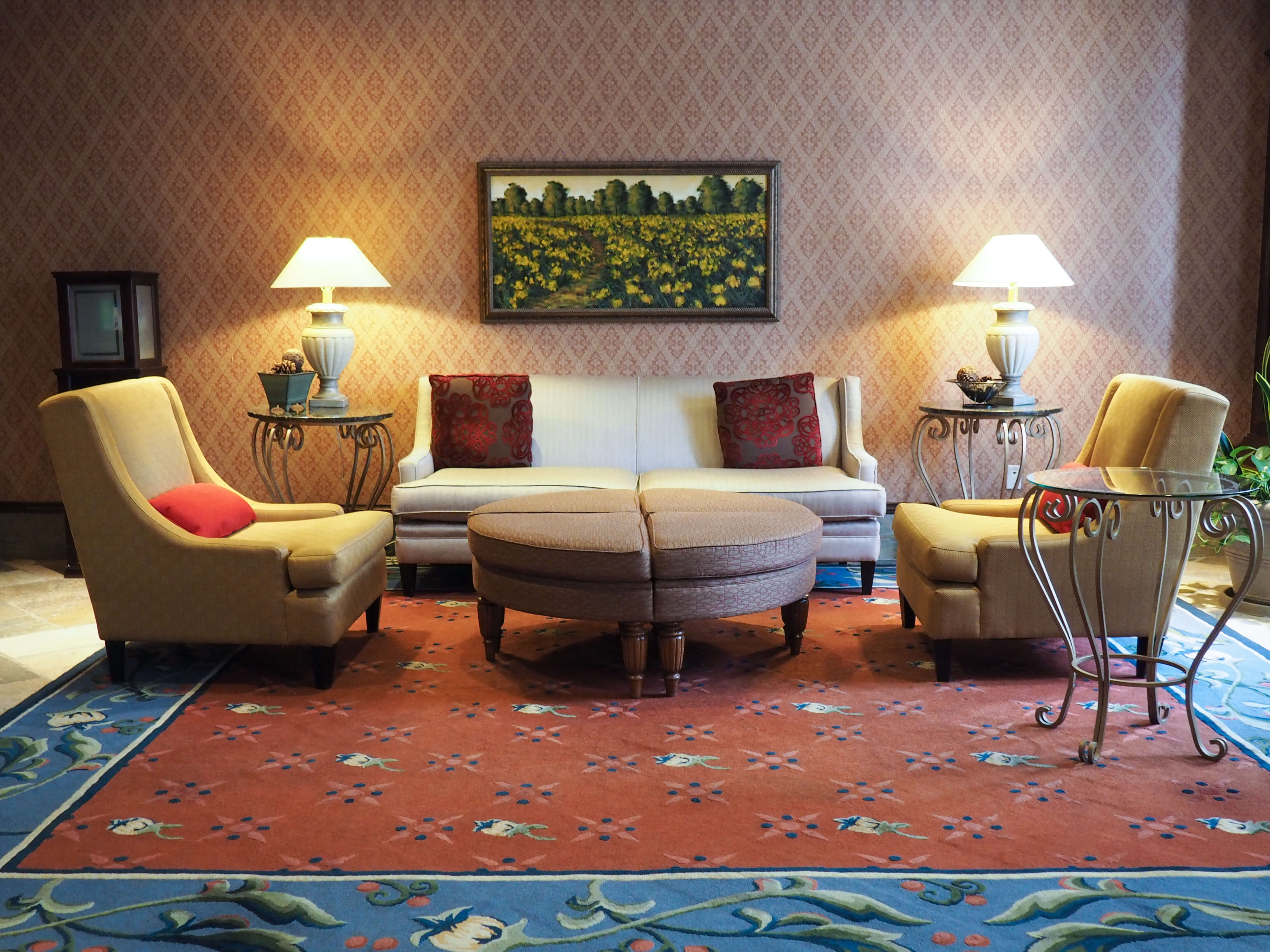 How to get from Vancouver to Sun Peaks Resort
We made the decision to drive from Vancouver and make a road trip out of it, and the journey was just as beautiful as I imagined. We drove through beautiful canyons along the Fraser Canyon Highway, and the views were spectacular around every corner. We decided to take Highway 1 instead of Highway 5 (Coquihalla Highway), as we were advised that Highway 1 is a safer bet especially when the weather is questionable. It was a little snowy that day and after checking Drive BC's condition report, we opted for Highway 1 instead as the Coquihalla can get treacherous pretty easily. Taking Highway 1 is slightly longer than Highway 5 in terms of kilometres, but we had enough time and wanted to experience a scenic drive.
The journey took about 6 hours on the way there, with a number of stop-offs to grab lunch and check out the viewpoints, and about 7 hours on the way back as we experienced a lot of thick fog. Google maps advises 4.5 hours, but this obviously depends on traffic and how many times you stop. I recommend taking plenty of food and snacks with you, and make sure to fill up with gas in Hope when you're travelling up to Sun Peaks, and in Kamloops on the way back.
If you're travelling in winter be sure to check the road and weather reports before driving and deciding on a route, as Highway 5 can very often experience extreme and diverse weather conditions since it's a proper mountain pass and much higher in elevation than Highway 1 (at some points, 1400m elevation). Make sure you have the right tires for winter travel (winter tires preferred, M+S at the least), and pack plenty of warm clothes in case you get stuck. Sun Peaks have also published a great map, you can find it here.
An alternative to driving is flying (into Kamloops), as well as catching the bus. More information about alternative transport methods can be found on Sun Peaks' website.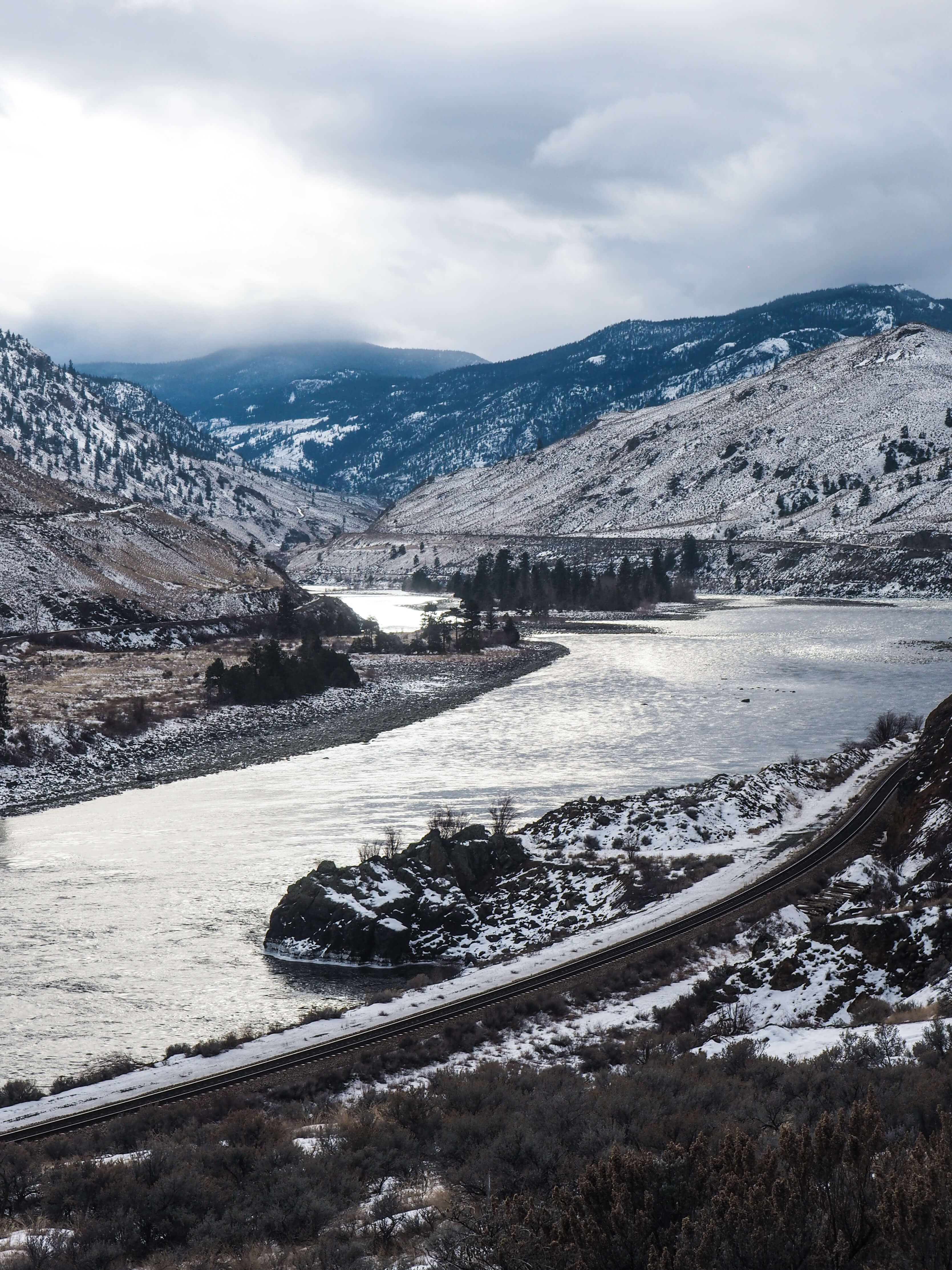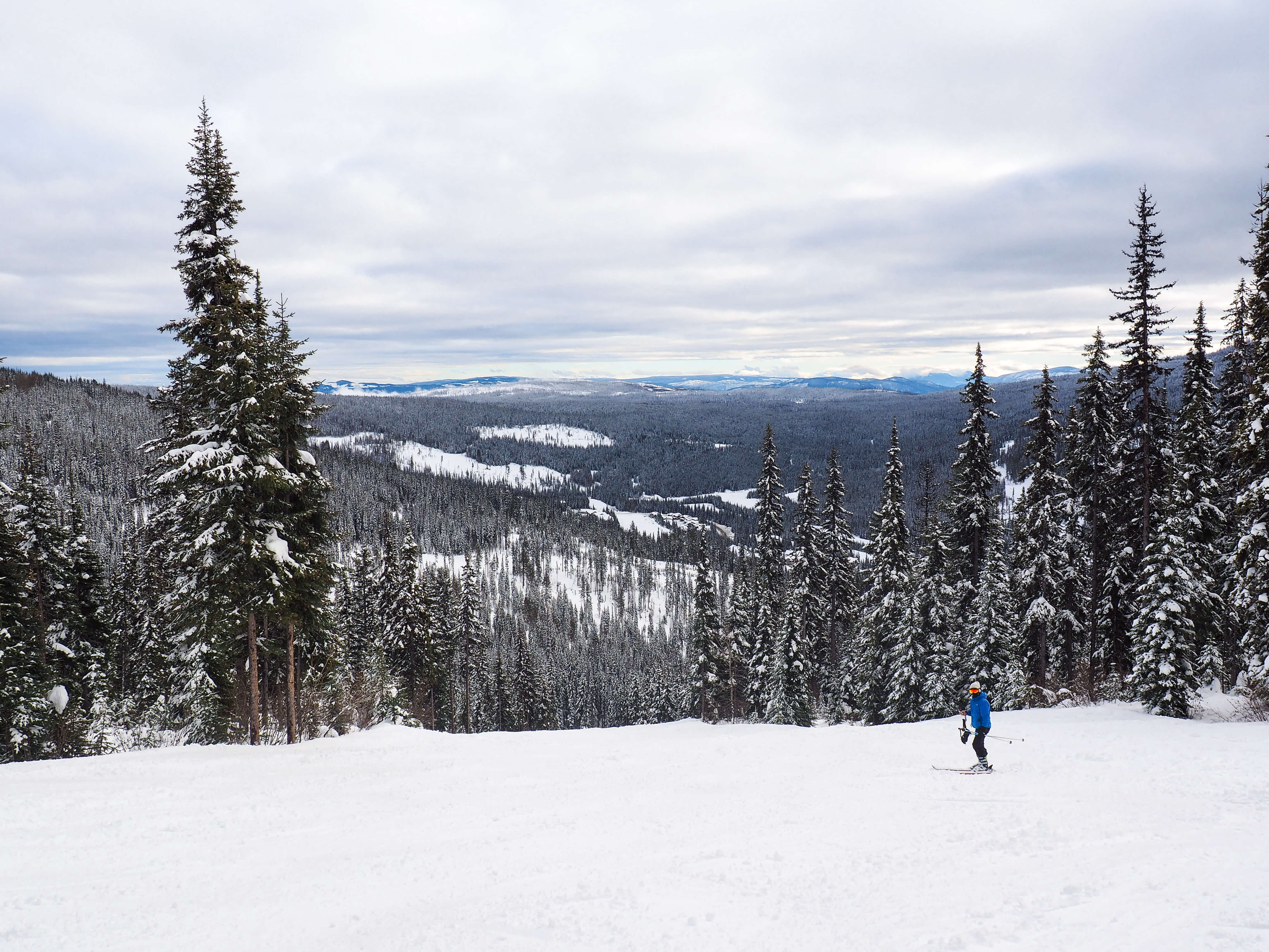 All in all, we had such a fun trip and it was great to be able to combine my loves in life - adventure and food! I also want to thank our amazing friends at Sun Peaks Resort and the Okanagan Wine Festival, for organizing everything for us and making it such a memorable few days.
If you want to know more about Sun Peaks in winter, the Winter Wine Festival, or about any of the activities we did, drop me a comment below and i'll be happy to answer any questions. Let me know what your favourite thing is about Sun Peaks too, and don't forget to check out my vlog from the trip!