There are a lot of beautiful luxury resorts in Uluwatu, and if you're searching for an iconic, cliff-side pool villa with incredible ocean views, then this is the place. The Six Senses Uluwatu is an incredible place to stay and the resort seamlessly blends luxury, traditional Balinese designs, sustainability and wellness. Here's an overview of what our stay was like from our Bali trip in October 2018 & don't forget to check out my Uluwatu travel guide if you want to discover the best beaches and top things to do in Uluwatu.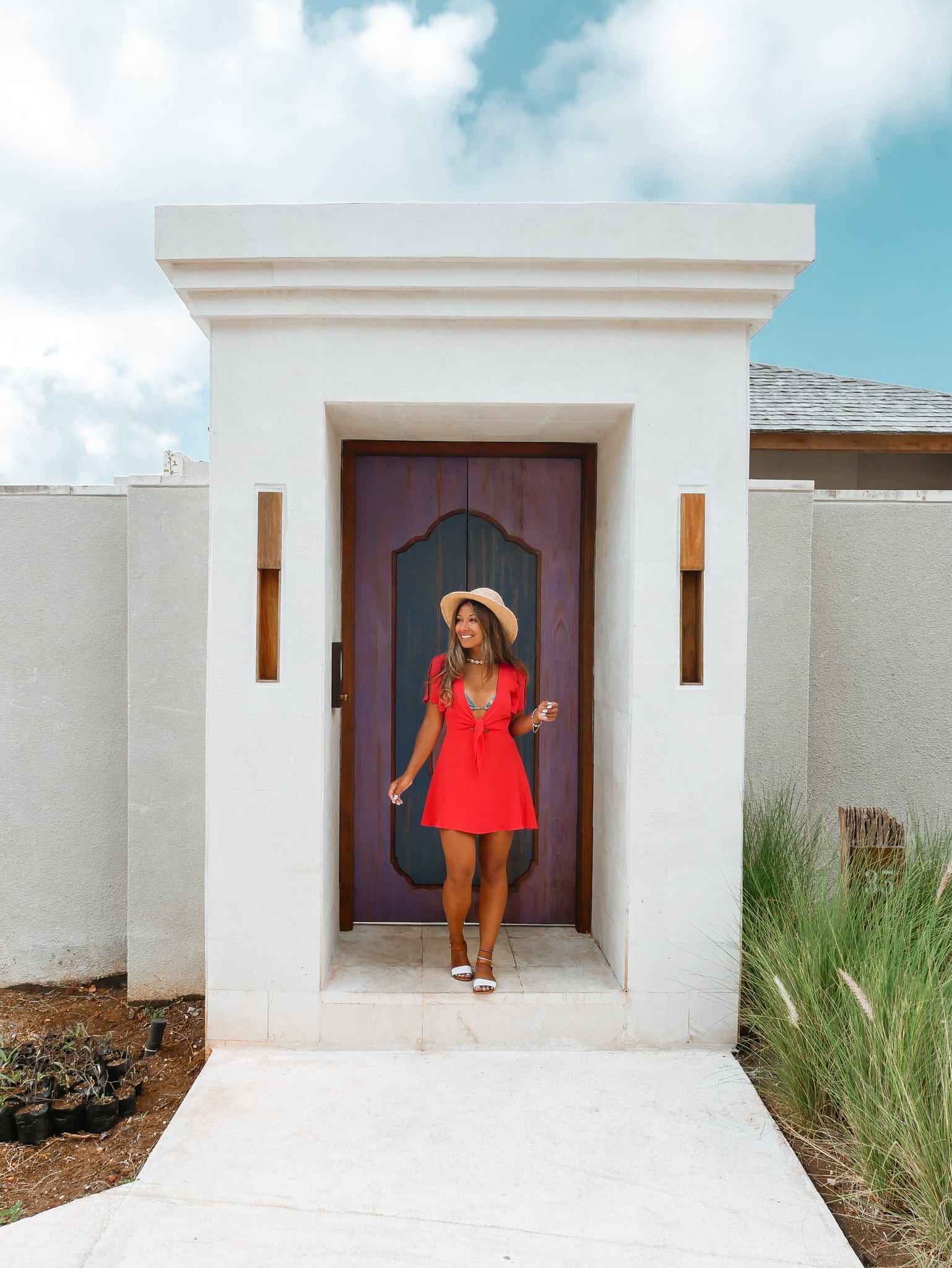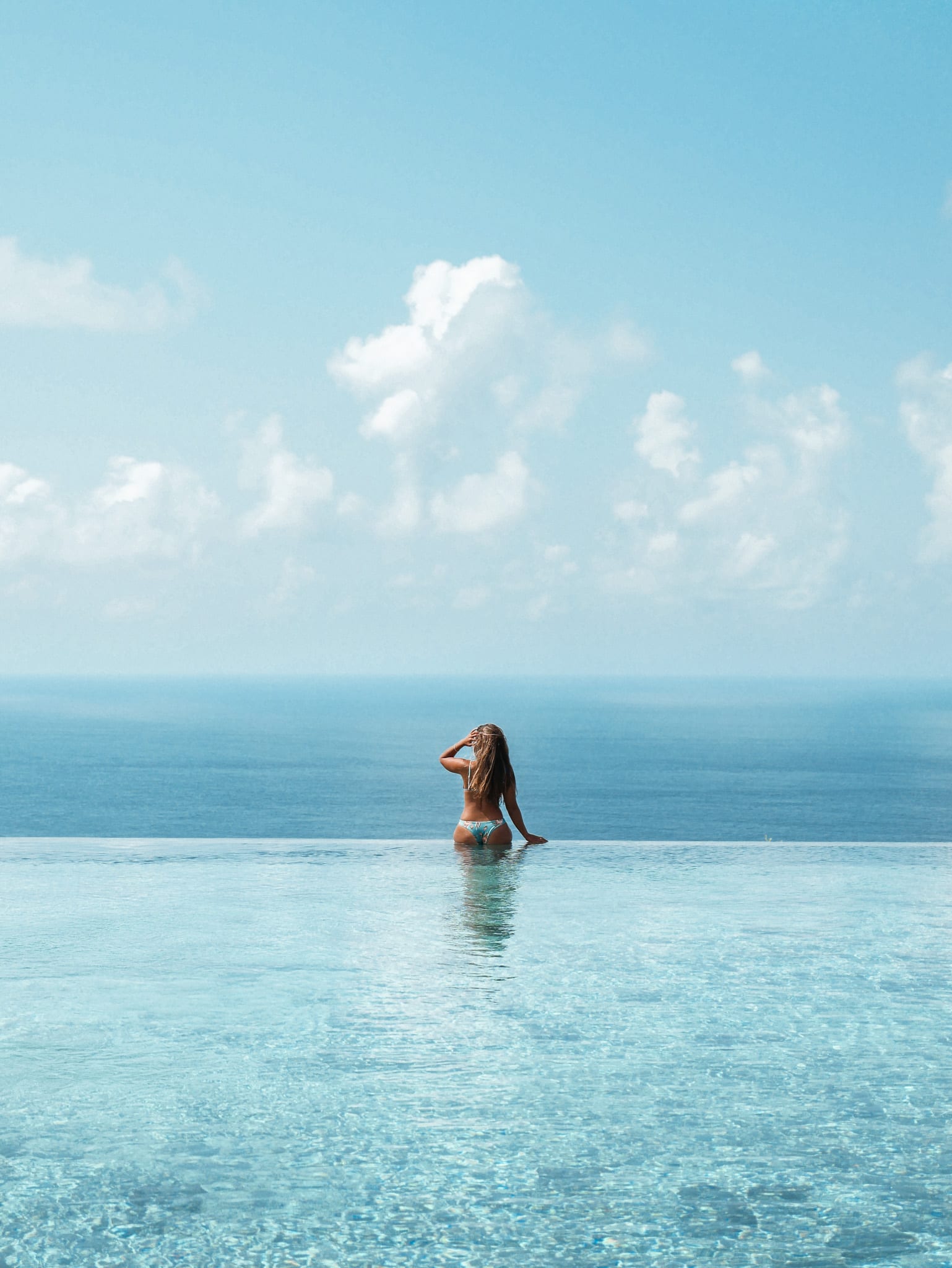 The Resort
I can say with confidence that the Six Senses Uluwatu is one of my favourite hotels we've ever stayed at. Not only is the location and the property stunning, what I love is that Six Senses prioritises sustainability and eco-practices as much as they do creating a luxury experience.
The resort itself is simply stunning. The property is fairly new and opened in 2018, and the decor follows a contemporary style with authentic Balinese touches and woodwork. The resort is full of lush vegetation and each villa is completely secluded from one another, all with an uninterrupted view of the Indian Ocean and staggered to offer privacy and unobstructed views.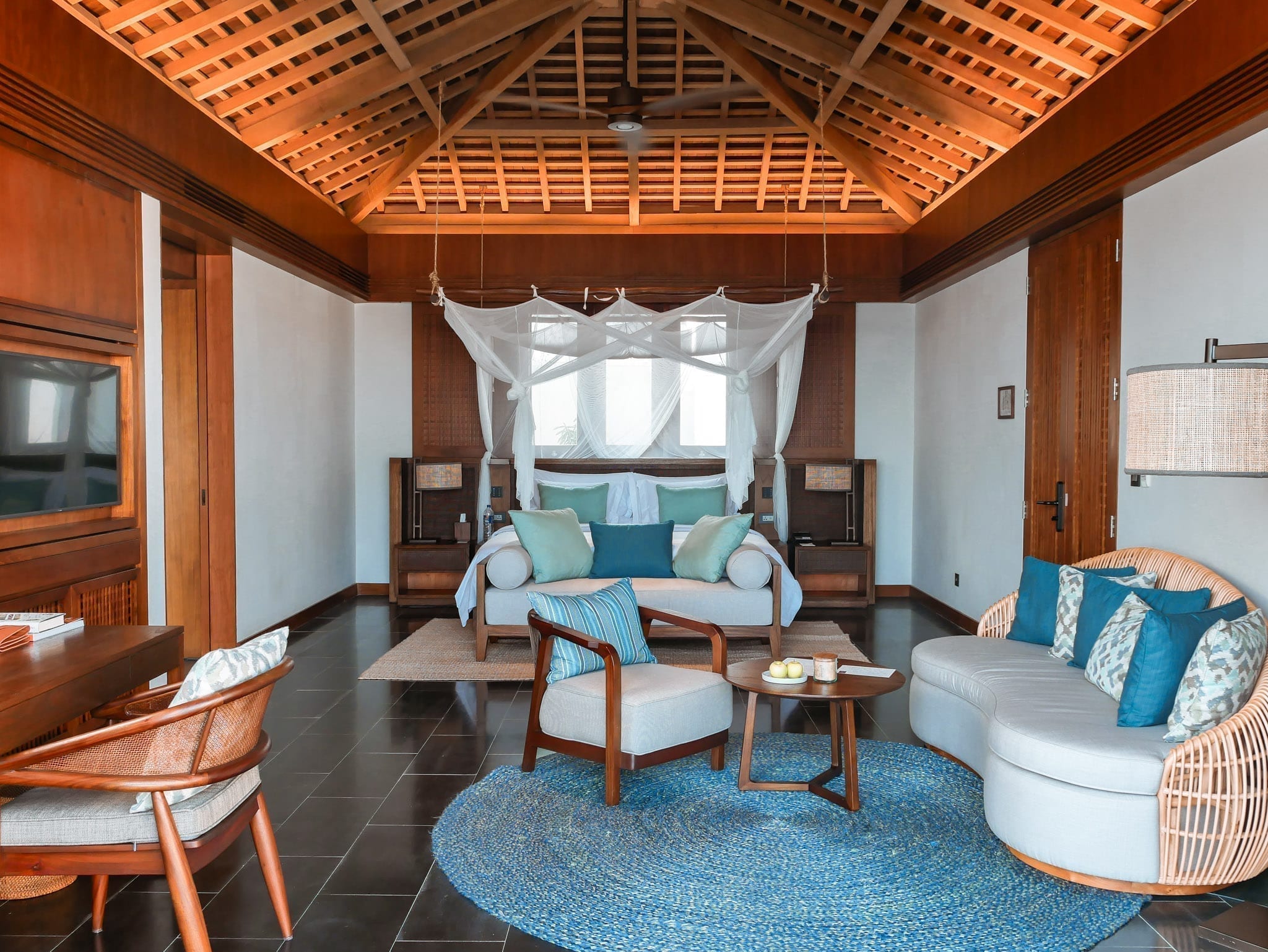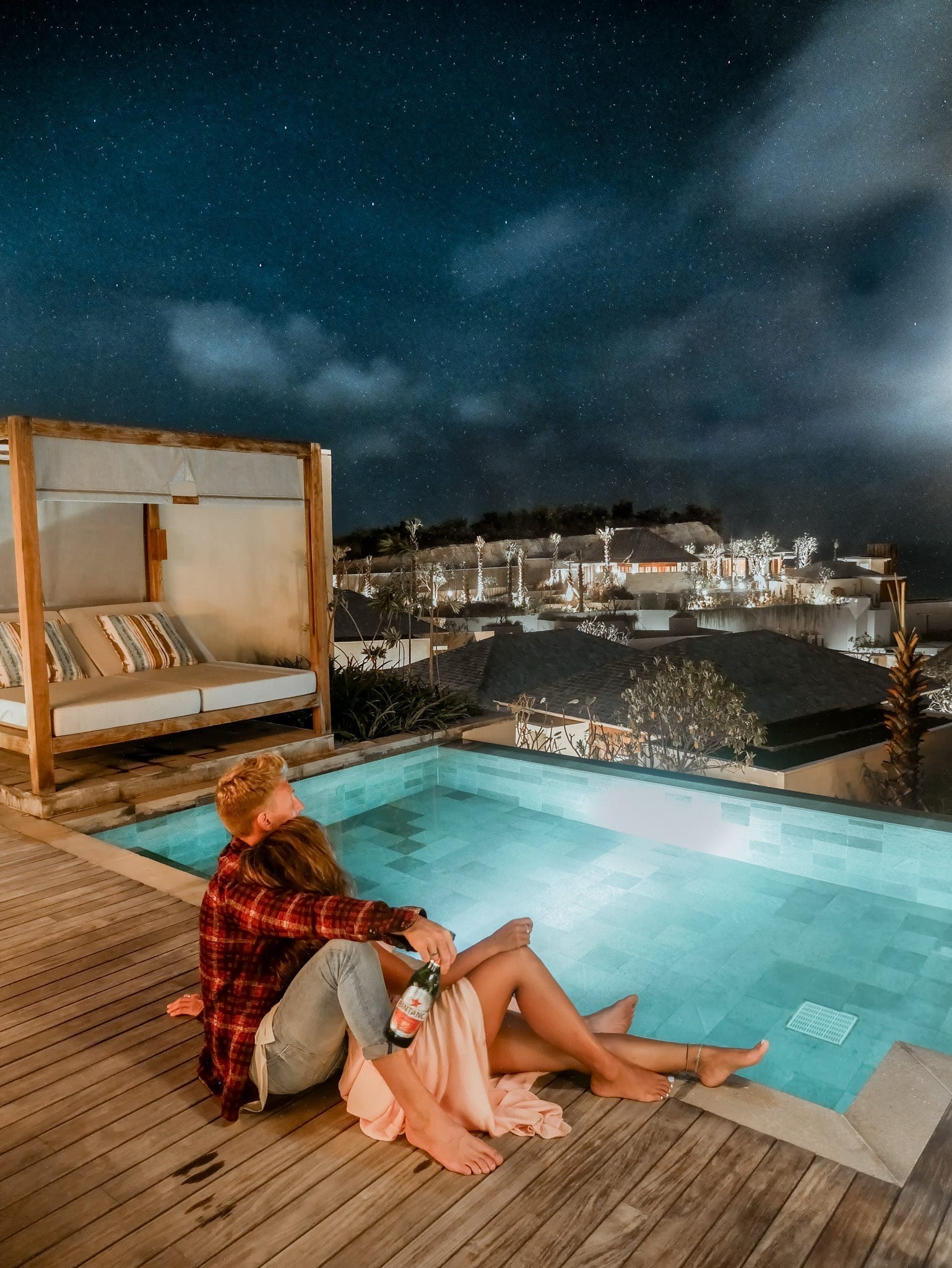 The Villas
The accommodations at the resort consist of beautiful open-concept suites and private villas that all offer complete privacy and seclusion.
We stayed in one of the One-Bedroom Cliff Pool Villas which was just gorgeous. Even just the entrance is grand in itself! As you step through the large wooden doors, there's a small temple in the entrance that welcomes you to your home away from home and the villa and view quite literally took my breath away.
Our Cliff Pool Villa featured a spacious bedroom with a four-poster bed and a lounge area that opened up onto the wooden deck with unobstructed views of the ocean. The bathroom was pretty special too - it had a deep soaker tub facing the ocean, a double sink and large closets, and indoor and outdoor shower, as well as a Japanese toilet which was very fun/interesting to use. The toilet even speaks to you!
My favourite feature of the villa was the infinity pool and it was so amazing to jump straight in for a dip after waking up to sunrise. The large deck area was equipped with a double daybed and table and chairs, and it was quite honestly one of the best and most peaceful views I've ever woken up to.
You can either wander on foot around the property or hitch a ride with one of the staff members on their buggies. The staff were exceptionally friendly, and we were assigned an individual who looked after us during our stay. We had a late flight back to Vancouver, so the resort very kindly allowed us to keep our room for the whole day until our departure in the evening which was much appreciated.
As well as the private pools in the villas, there's also an outdoor pool terrace with 2 pools (one of them is an infinity pool, pictured), a cliffside bar, a yoga pavilion as well as a wellness program and spa treatments. The resort in general is really beautifully crafted and the vibe is very relaxed. You feel like the rest of the world doesn't exist while you're there!
(Prices range from around $600+ upwards per night depending on the type of room.)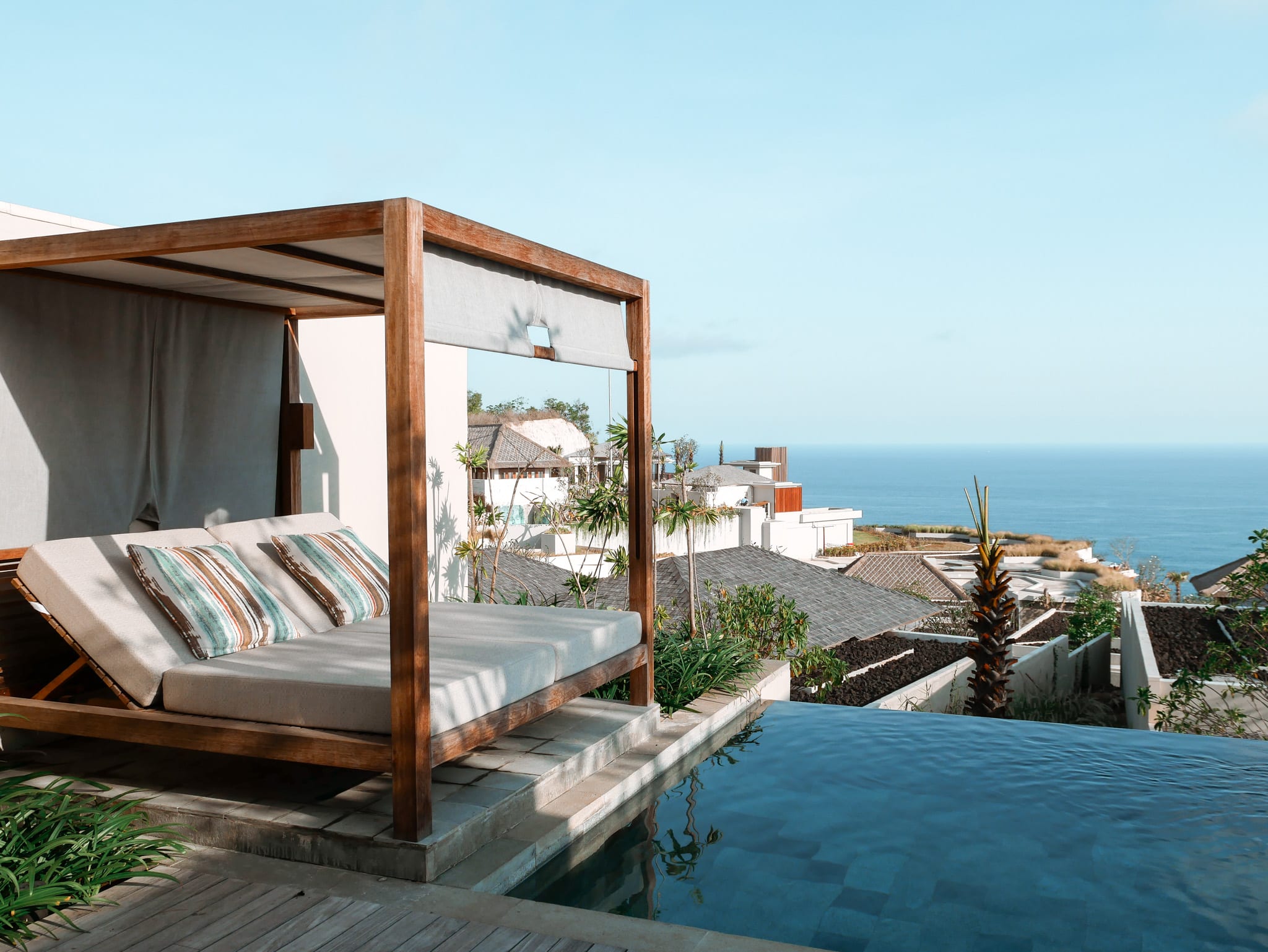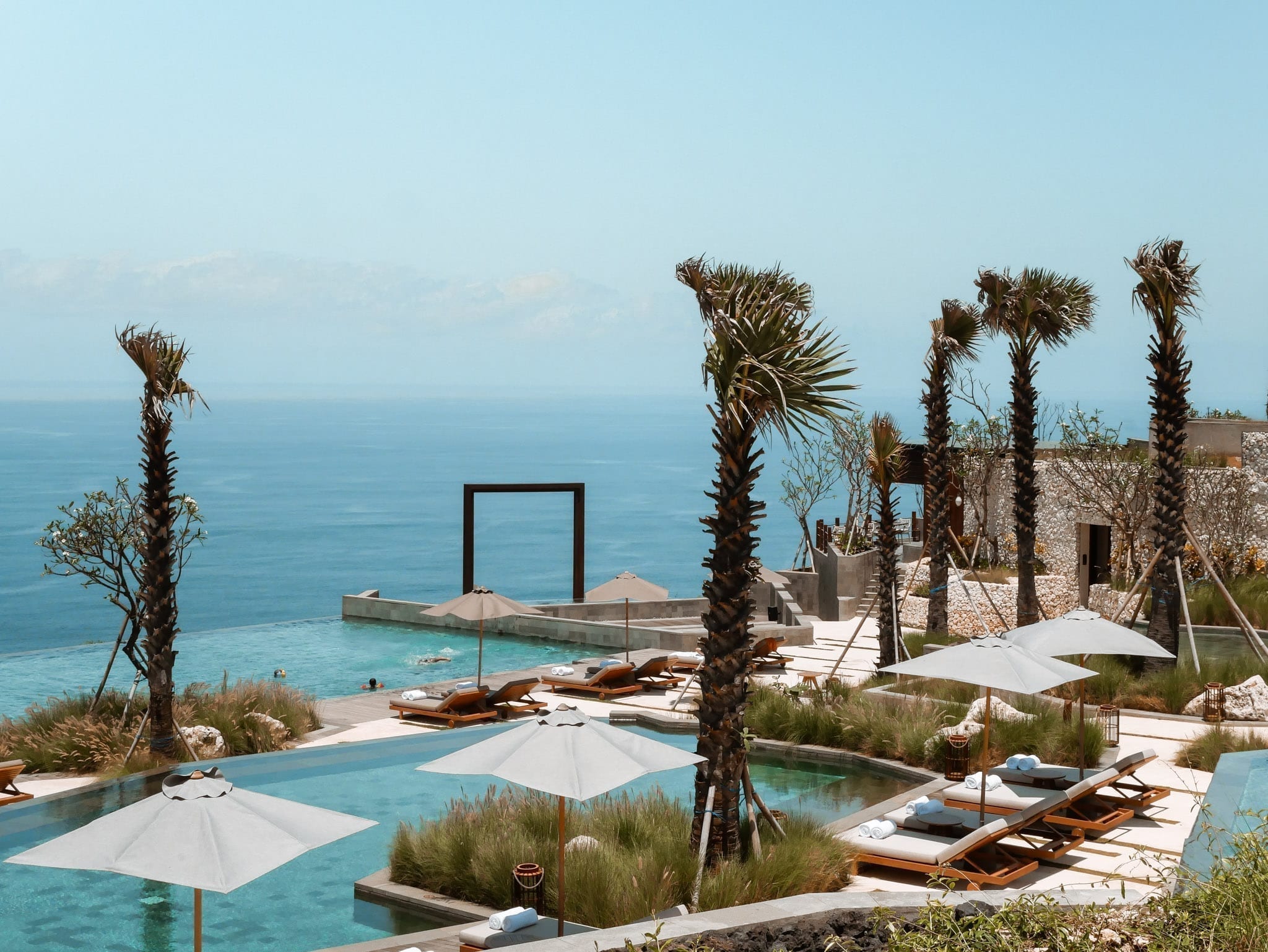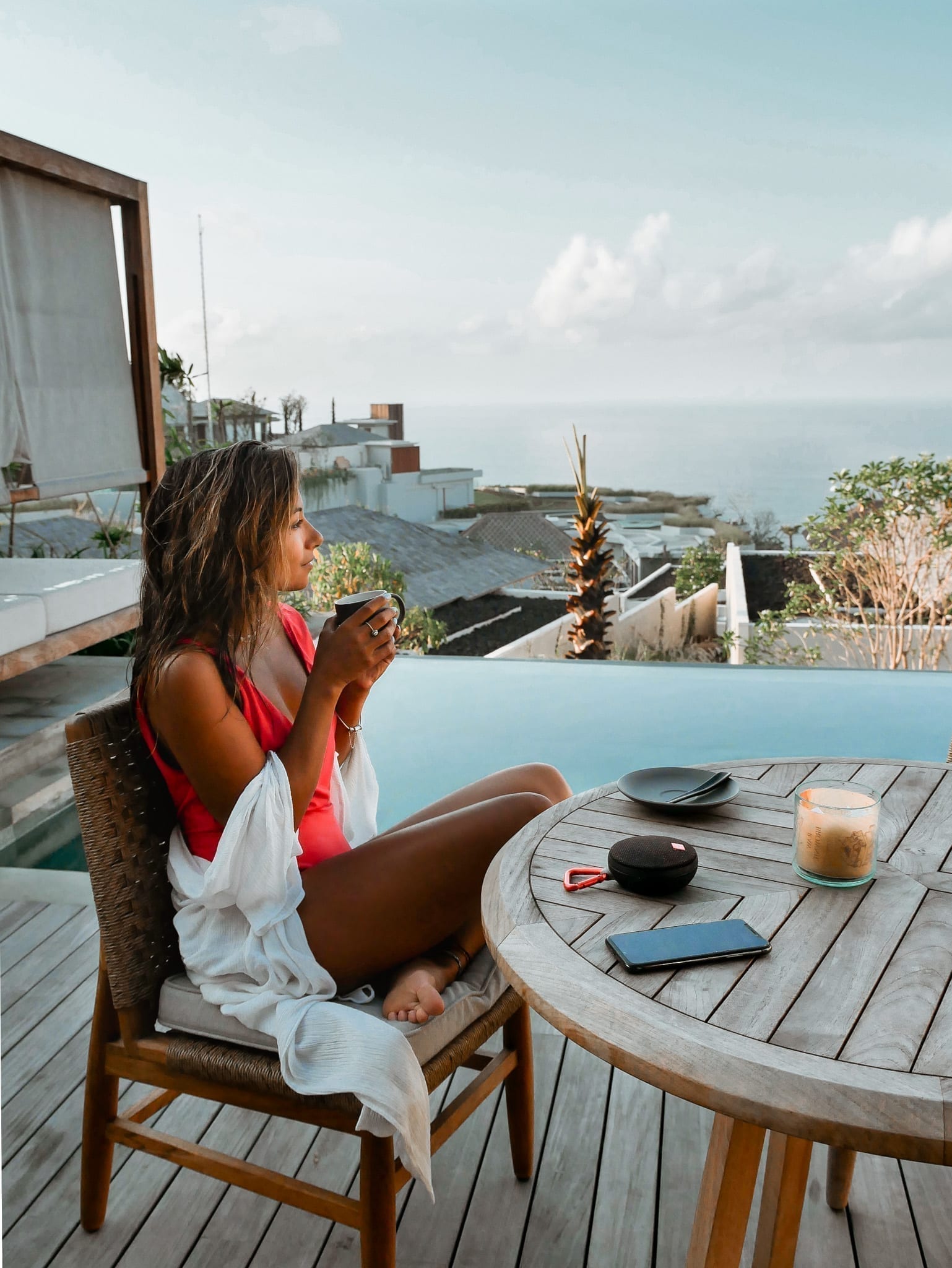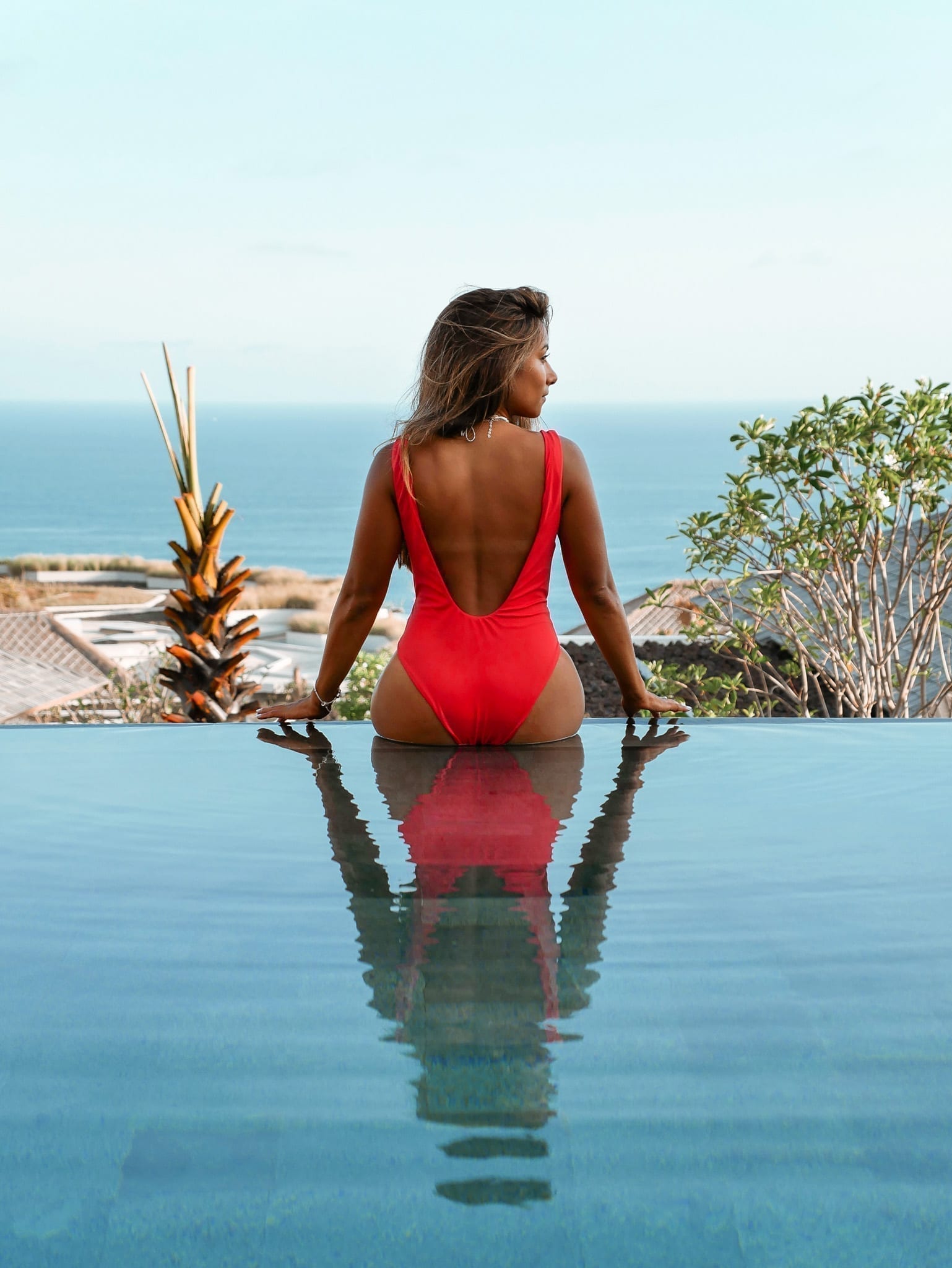 Dining
There are multiple different dining options at the resort and all have a different vibe and style of cuisine. We had breakfast at the Rocka restaurant both mornings which was amazing - it's buffet style, but the quality was exceptional and the views from the restaurant are like no other. We chose to sit outside both mornings and being able to dine with an unobstructed view of the ocean was really special.
We also got to experience one of the outdoor grill feasts which was a really lovely experience. You can sit outside on the patio under the stars or inside the restaurant and the grill chef will cook your seafood to your liking. There's also a clifftop bar, unfortunately it wasn't open when we were there (as we visited during the soft opening period), but the setting was beautiful and it looks like the perfect place to enjoy a cocktail at sunset.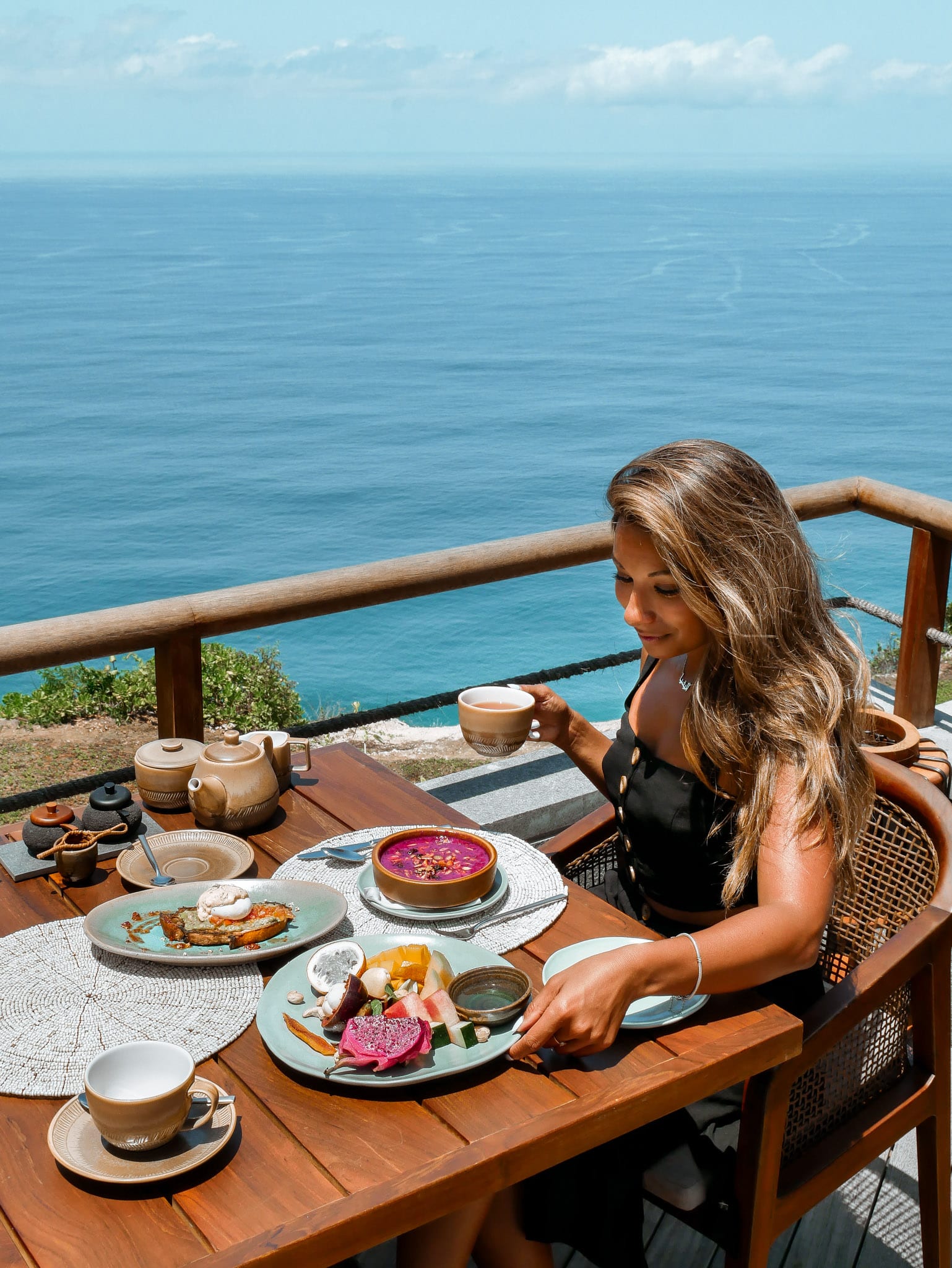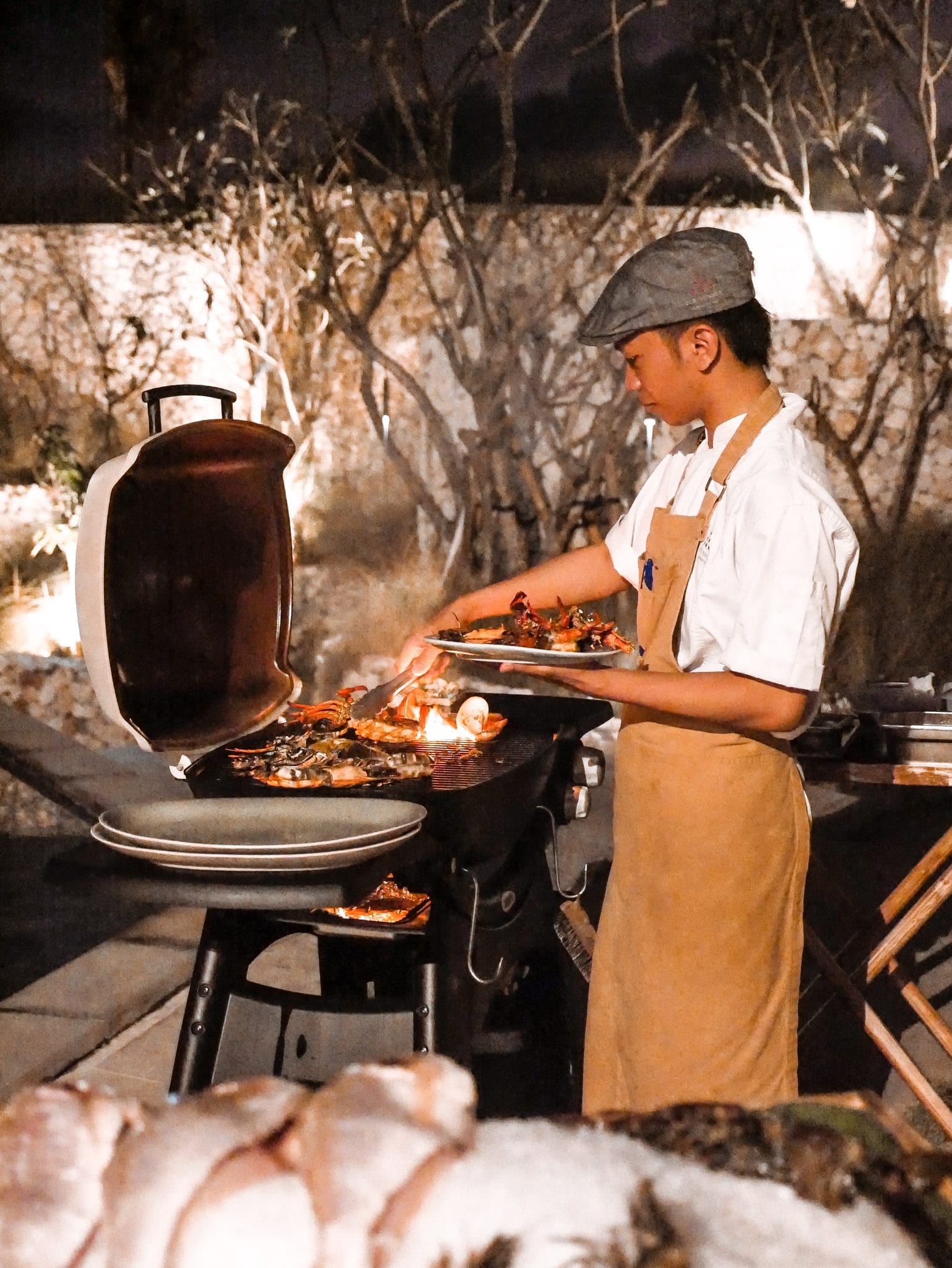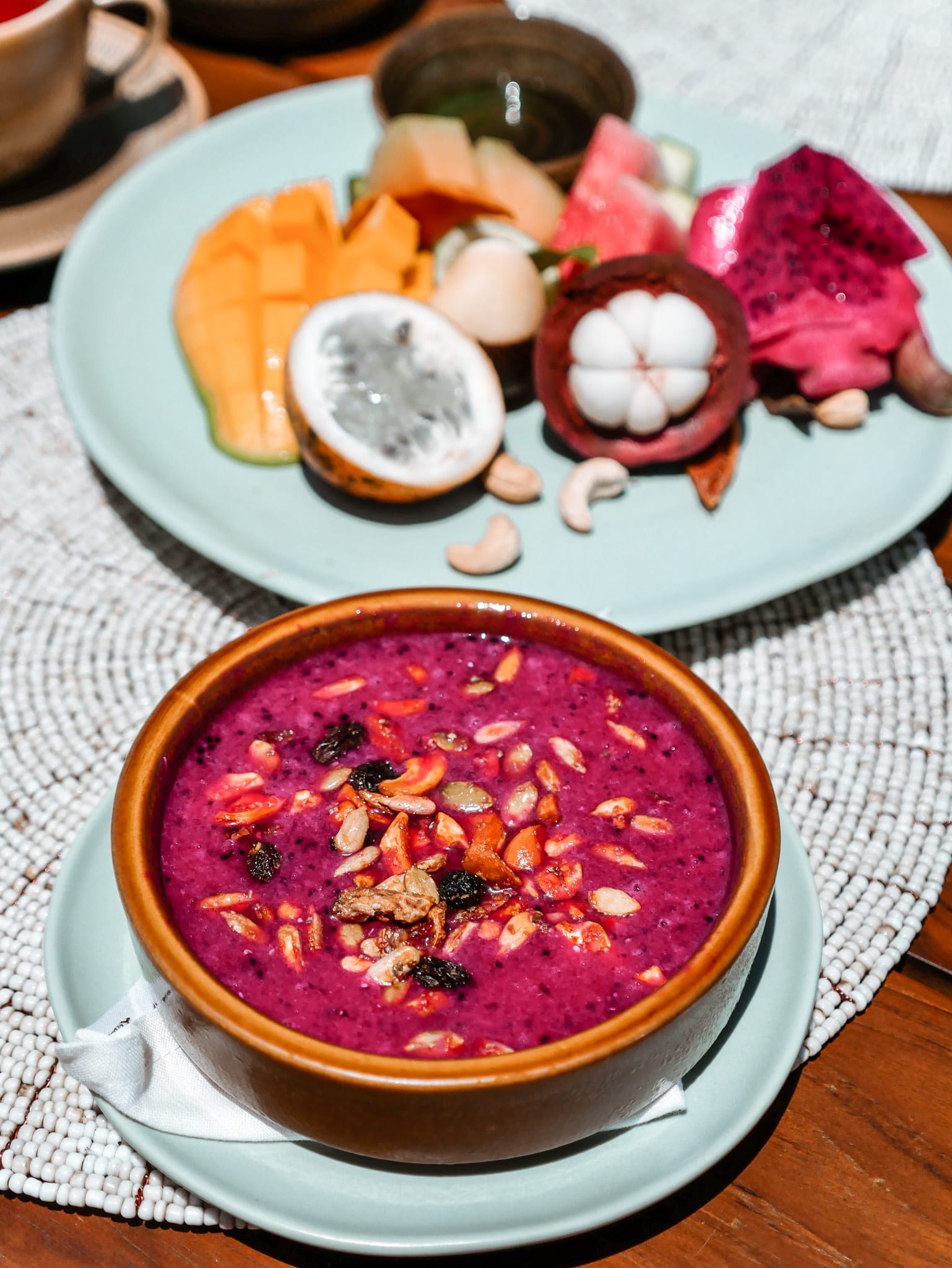 Six Senses Sustainability
What I think makes the Six Senses extra unique is their proactive approach to sustainability and it's such a core part of their brand. They have a bottling water plant on site at the resort where they mineralise and purify water to make both still and sparkling in order to eliminate plastic bottle usage. This helps to reduce the carbon footprint that comes with importing water and reduce single-plastic usage. You actually can't buy and won't find plastic bottles anywhere in the resort either, which is impressive and it's great to see this level of commitment.
Food waste from the resort goes into compost which they use for landscaping, and they have an organic garden and edible garden which is used by the restaurant for food, cocktails and for the spa. They've also made a huge effort to eliminate single-use plastics in the rooms and in general operations, and they have an Earth Lab to segregate waste and handle recycling.
While a lot of hotels are taking more steps to be more sustainable, Six Senses really goes the extra mile and makes sure their commitment to these practices is consistent across the board. It's really awesome to see this, especially in places like Indonesia where eco-friendly practices aren't as progressive, and hopefully more luxury hotel brands will follow suit!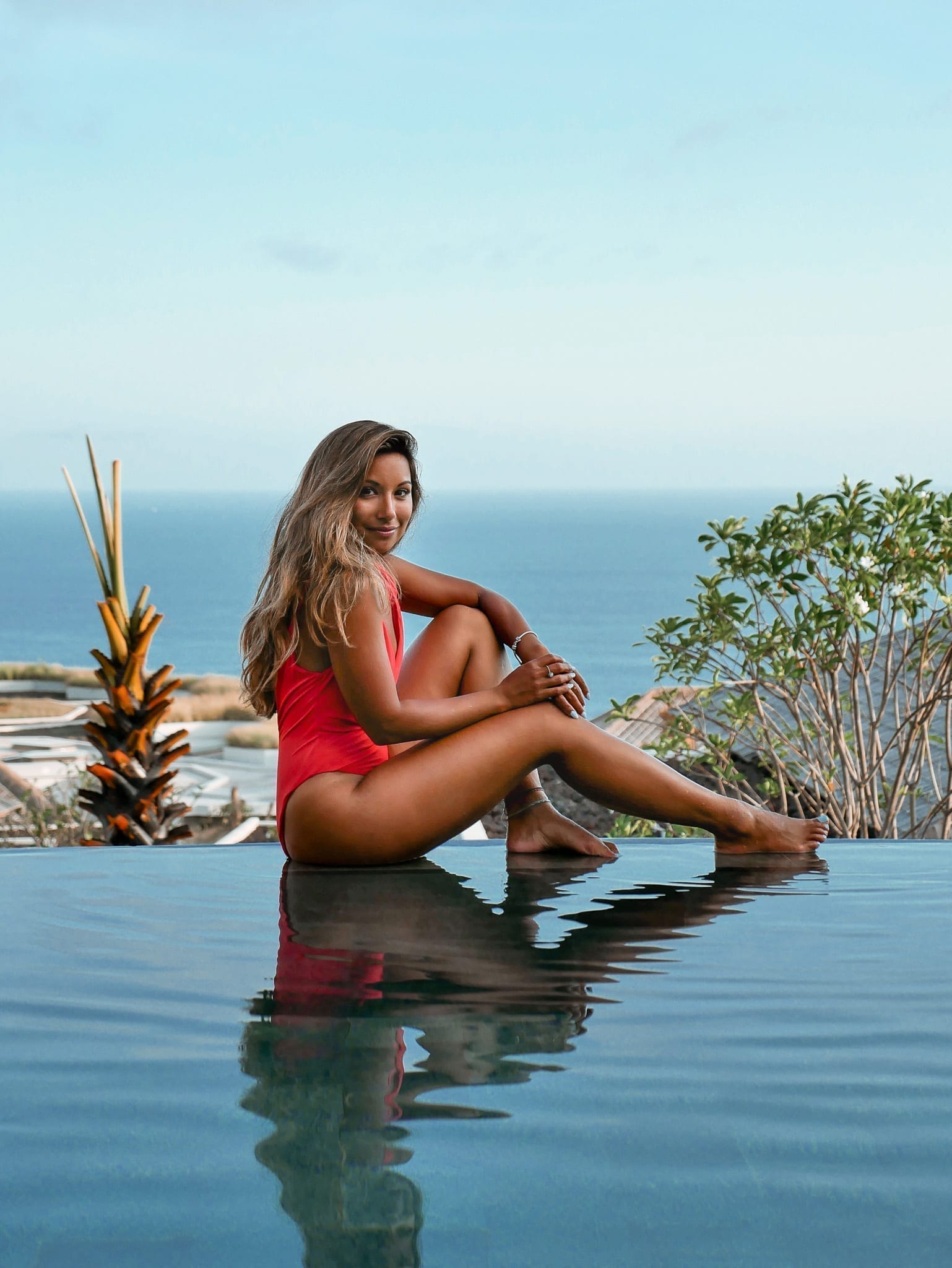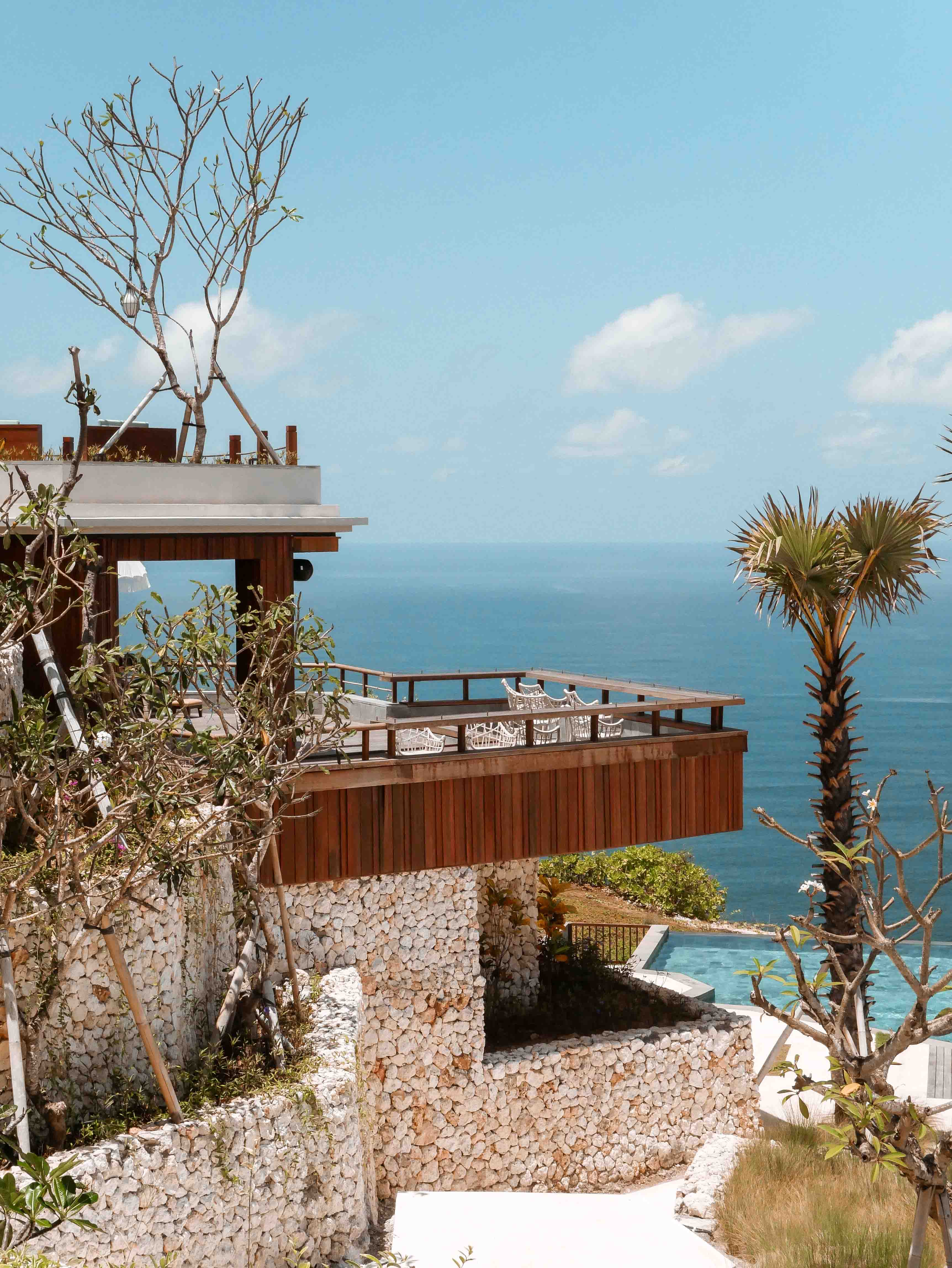 Resort location + Getting around
The resort is located in the southern tip of Bali Islands and is surrounded by ocean and cliffs on one side, and forests and natural vegetation on the other. The location of the resort is great and sits 40 minutes drive from Denpasar airport.
Most of the resorts and beaches are spread out in Uluwatu, so you do need a private car or scooters if you want to get around and explore. We decided to hire scooters as they're super affordable and we loved having the flexibility to scoot around everywhere plus, they're great as you don't get stuck in traffic. At the time when we visited, the resort didn't have their own scooters, however, they completely took care of us and collected scooters from a local rental company outside of the resort. From memory, I believe it cost about $15 a day for a scooter, and private car rentals in Uluwatu are usually $40/$50 a day.
Check out my Uluwatu travel guide for more travel tips + things to do.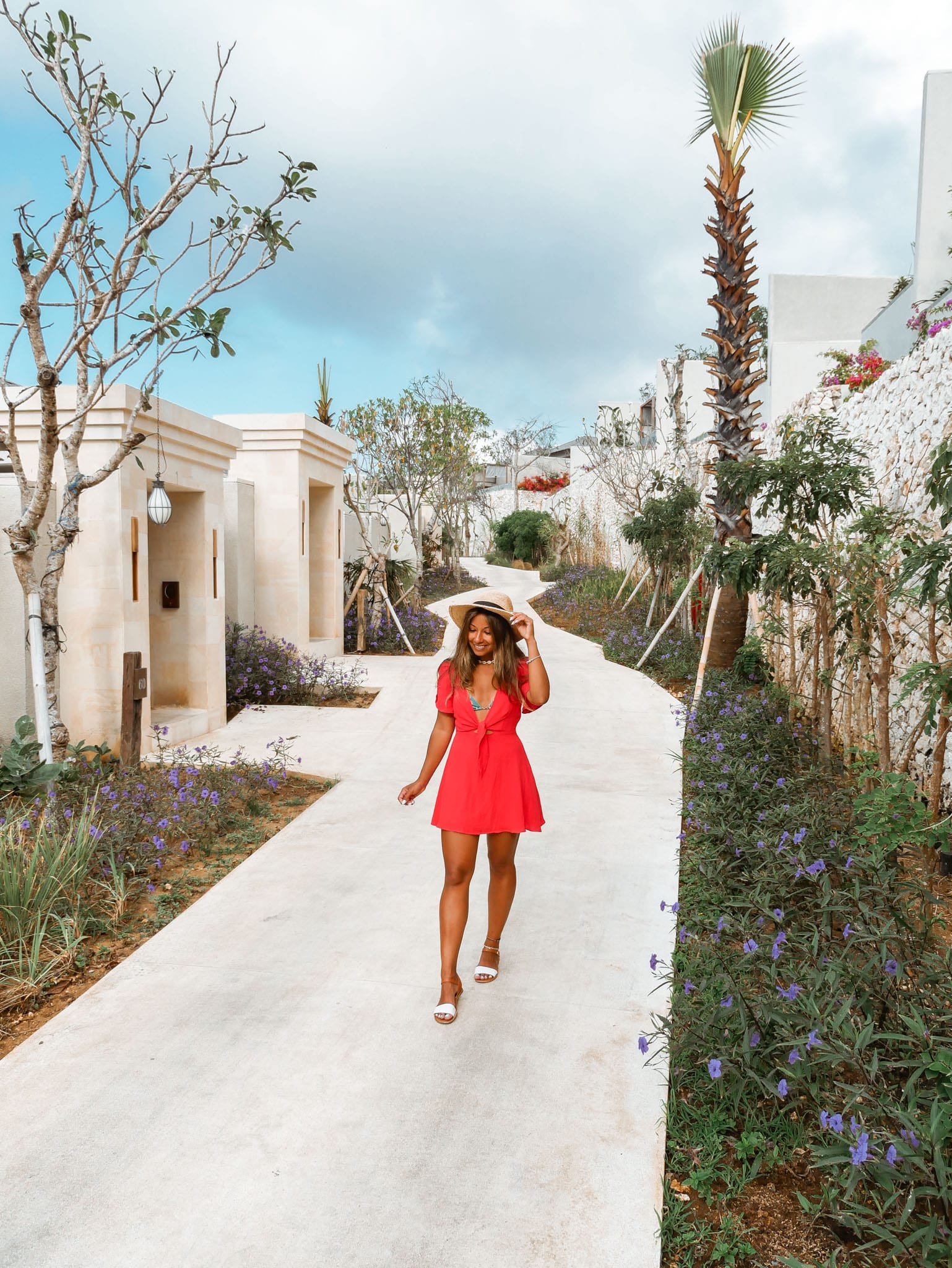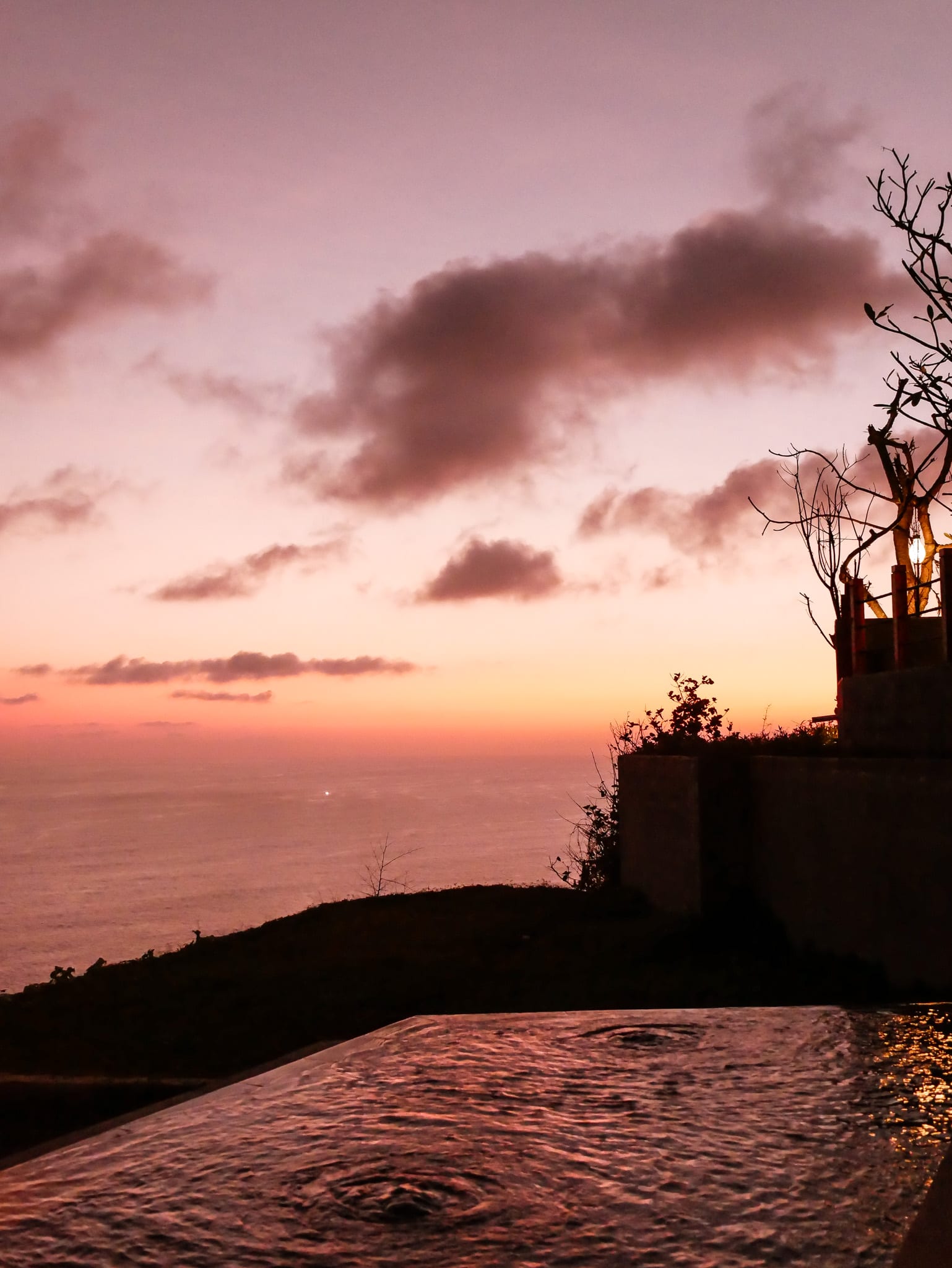 Overall, I loved the resort and I'd absolutely go back. The staff were wonderful, the experience was beautiful and luxurious, I loved the authentic Balinese decor and influences and I loved seeing Six Senses' commitment to eco practices. It's comes with a luxury price tag, but it's an incredibly special place and it made our Uluwatu trip even more magical.
Disclaimer: This stay was in partnership with Six Senses Uluwatu resort. All opinions are my own.