Sihanoukville is known as the gateway to the beautiful white sand islands of Cambodia. It's located about 4 hours from the Vietnamese/Cambodian border, and has become a hot spot for tourists and backpackers over the past few years.
Sihanoukville centre itself isn't much to rave about. We didn't spend all too much time there, but judging by first impression, it's not that glamorous nor pretty. However, we did make it down to Otres Beach, which is a beach strip located about 10/15 minutes away from Sihanoukville centre.
Otres is the ultimate backpacker hangout – think lazy beach bars, hammock chills, bungalows on the beach and calm blue water. If you're strapped for time, skip Sihanoukville centre altogether and head straight to Otres Beach. It's the perfect place to relax after a busy (i.e. drunk) couple of days in Koh Rong. Honestly, you won't regret it.
Recommended Stay
We stayed at Everythang Guest House – it's cheap, charming and right on the beach. You can stay in the dorm rooms at the back or in one of the quaint, thatched-roof bungalows, which are literally 10 steps from the water. If you like falling to sleep hearing the sound of the waves, you'll love this place.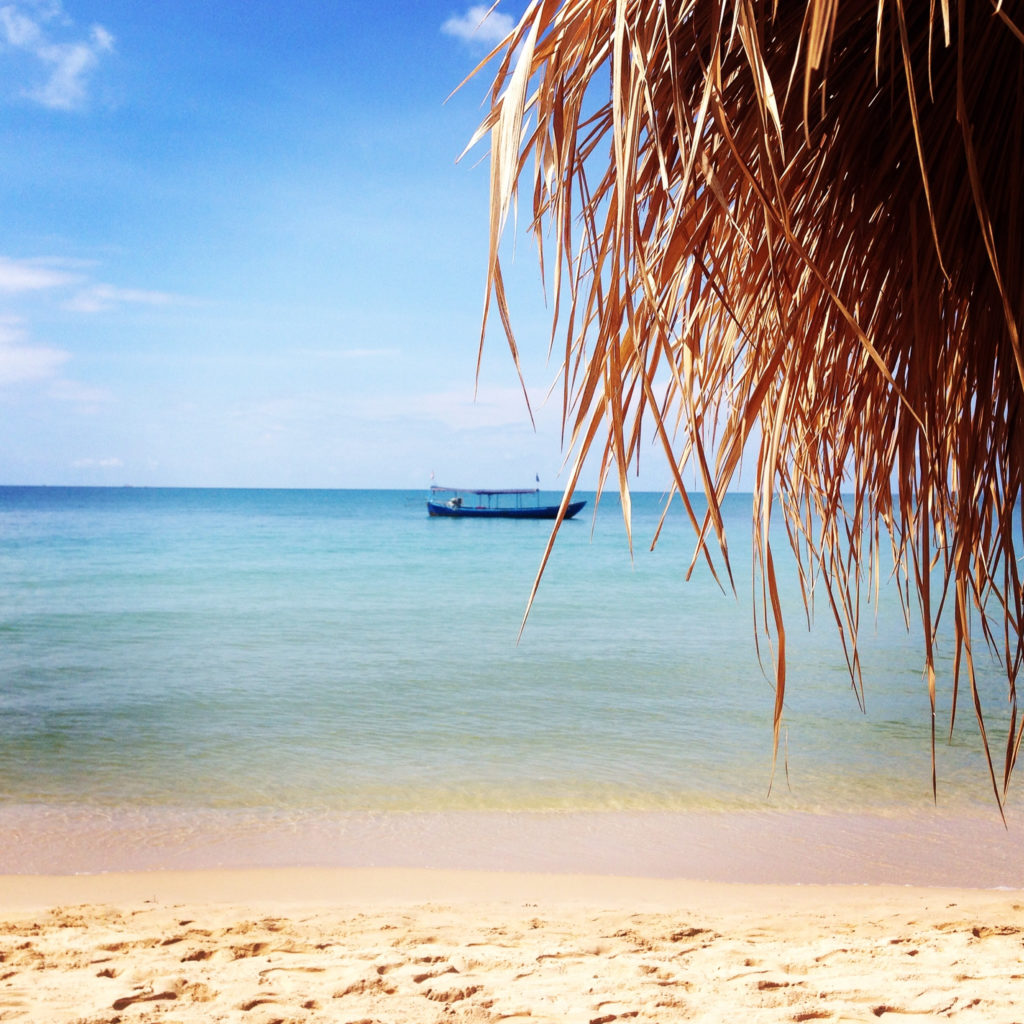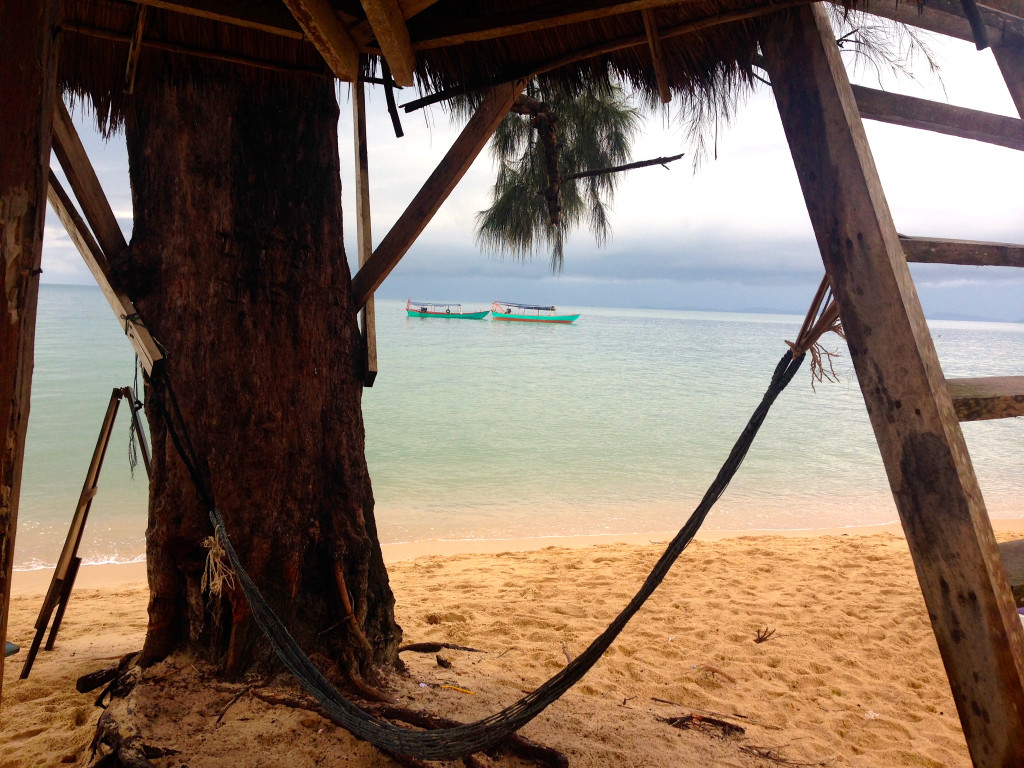 The bungalows are basic – they contain a bed, mosquito net, some small tables and the floor is all sand – but they're so cute. The bathrooms are shared, but they're nice & really clean (the owners really take care of the place), so don't let that put you off. I'm usually all for getting a private bathroom, but I didn't mind it one bit. It's super chilled, the bar's really cool and the sunsets from the tree house are beautiful. It's only $11 per person per night, and the food at the bar's pretty good too. It's a steal.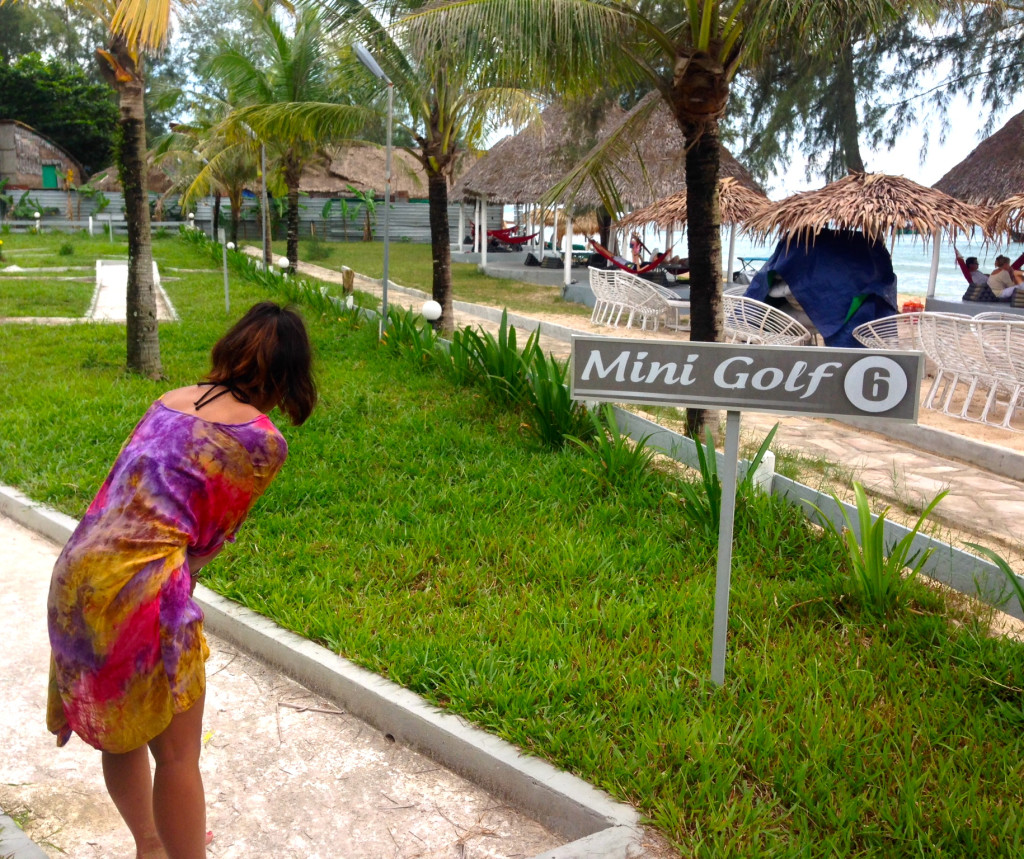 Tour Tip
If you're considering taking a trip on The Party Boat in Sihanoukville that takes you to Koh Rong Samloem and the surrounding islands, expect everything other than a party on board.
We tried it out and were the youngest people on the boat by around 30 years. Although the operators might try to lure you in with boat party pics and monkeys, don't get too excited. While the trip was beautiful and included a day of snorkelling and exploring Koh Rong Samloem (i.e. paradise) for 3 hours, that's pretty much all you do. You get a couple of spirit mixers included in the ticket, and then the rest is up to you. At $25 each, it's pretty steep especially as you have to buy drinks on board too.
If you do manage to get a tour to Koh Rong Samloem, whether it's from Sihanoukville or Koh Rong, make sure you take a stroll through the jungle. It takes about 45 minutes to walk through to the other side of the island, but there you'll find the whitest beaches and the clearest waters you'll ever see. It's literally paradise. You'll find a small dive centre nestled on the corner of the beach, along with bungalows called 'Robinson Crusoe' and 'Huba Huba' set back a little from the beach front. Check out the desolate pier stretching into the calm blue and watch all the underwater life from above.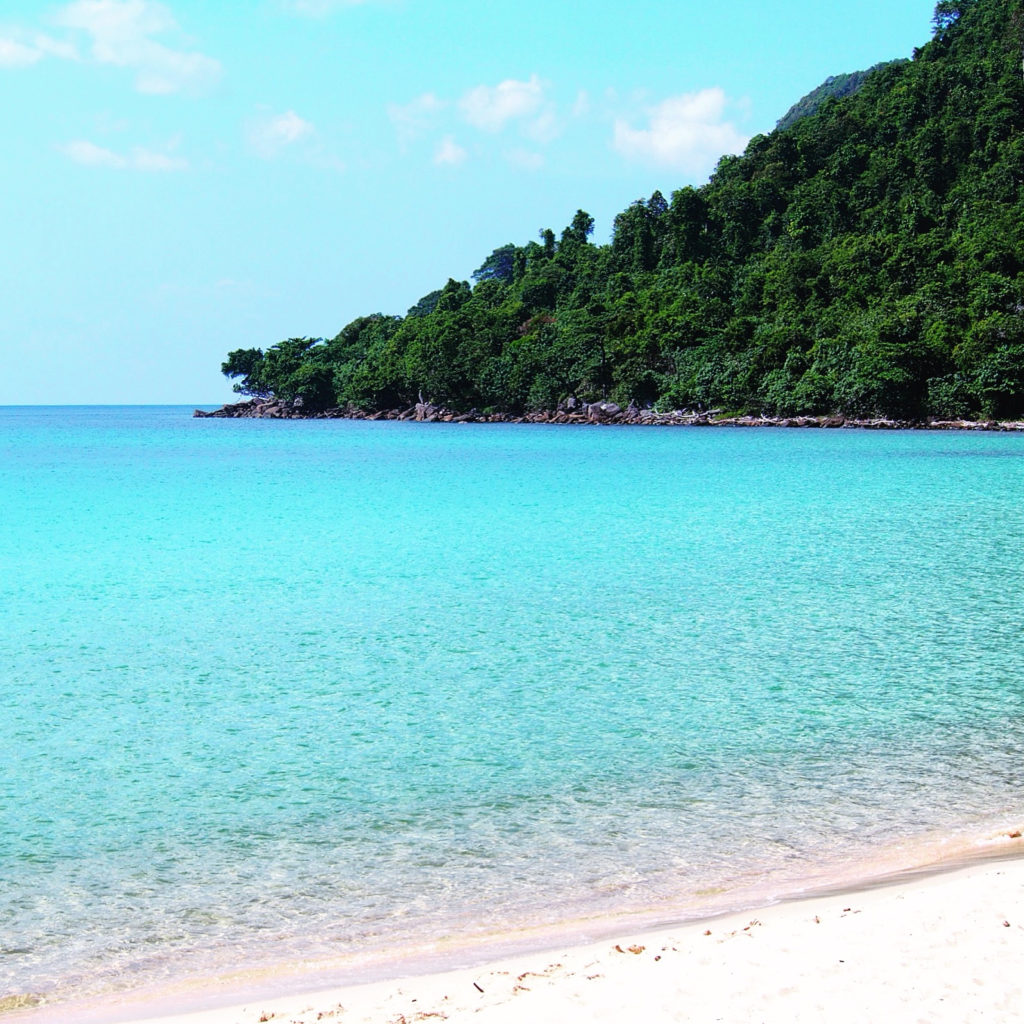 Getting from Vietnam (Phu Quoc) to Sihanoukville
You can get from Phu Quoc to Sihanoukville by crossing the border at Ha Tien, on the Southern coast of Vietnam. Allocate a whole day of travel to get from Phu Quoc to Sihanoukville, as you'll encounter a lot of waiting around particularly at the border. If you're travelling to Kampot or Kep, this takes 1-2 hours less than it takes to travel to Sihanoukville, but the route will be the same as Sihanoukville is the final destination.
Getting from Sihanoukville to Koh Rong
Take the ferry from Sihanoukville harbour to get to Koh Rong. Ferries run a few times a day, but get your ticket early as they fill up pretty fast.
Duration: 40 minutes for the fast boat. 2 hours for the slow boat.
Times: 8am, 11am, 3pm for the fast boat.
Price: The fast boat costs $20 each for a return ticket, or $25 for an open return ticket.
You must book your return journey on the boat 24 hours in advance to when you want to travel back to the mainland, so if you're only spending 1 day in Koh Rong, you'll need to book a seat on the return boat when you get to the island. This can be done at Koh Rong Dive Centre, which is located on the pier.