One of the things I love most about Vancouver is how many outdoorsy things we have on our doorstep.
There are hundreds of trails that are accessible within a couple of hours of the city and summer is the perfect time to get out, soak up the sunshine, and enjoy the beautiful outdoors. Matt and I love going out into the mountains and we've done a fair number of hikes in the last couple of years, and i'm constantly amazed by the amazing views and landscapes. We're truly spoilt for choice and there's something for all levels of ability and in all different areas.
I've partnered with Modo to bring you a roundup of 10 of the best summer hikes around Vancouver if you're looking for a little inspiration, and don't forget to leave a comment below if you have any recommendations!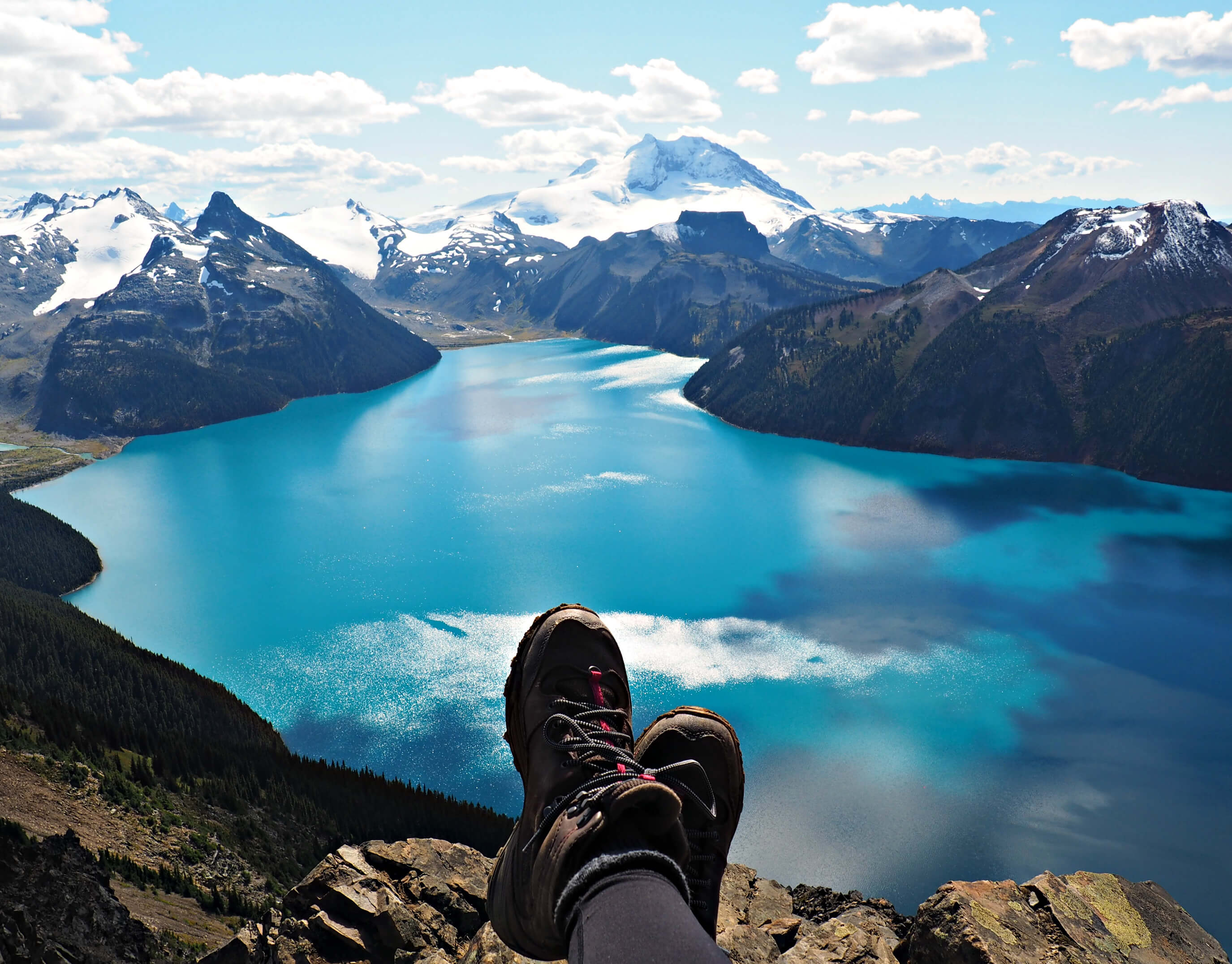 Lindeman Lake, Chilliwack
Distance: 3.5km round-trip
Difficulty: Easy
Lindeman Lake is a pretty spot especially if you want a change from the North Shore. The trailhead is about a 2-hour drive from Vancouver in Chilliwack in the Fraser Valley, but the route is so picturesque and scenic as you drive through the mountains and the countryside. The hike is fairly short but there is a steep gradient in some parts, and it can be done in a couple of hours. It's a gorgeous place to escape if you don't want anything too arduous. You can camp by the lake too, and dogs are welcome.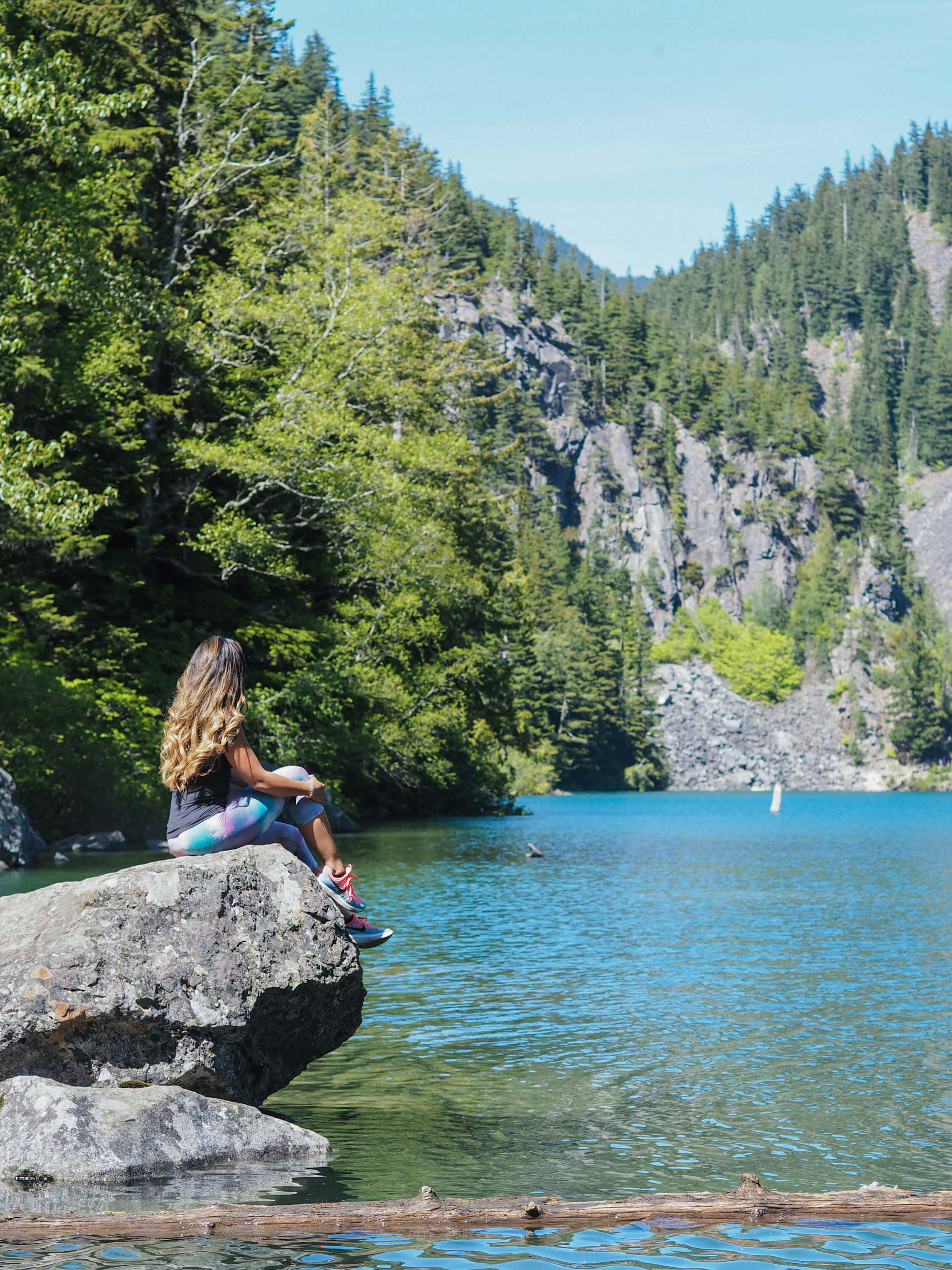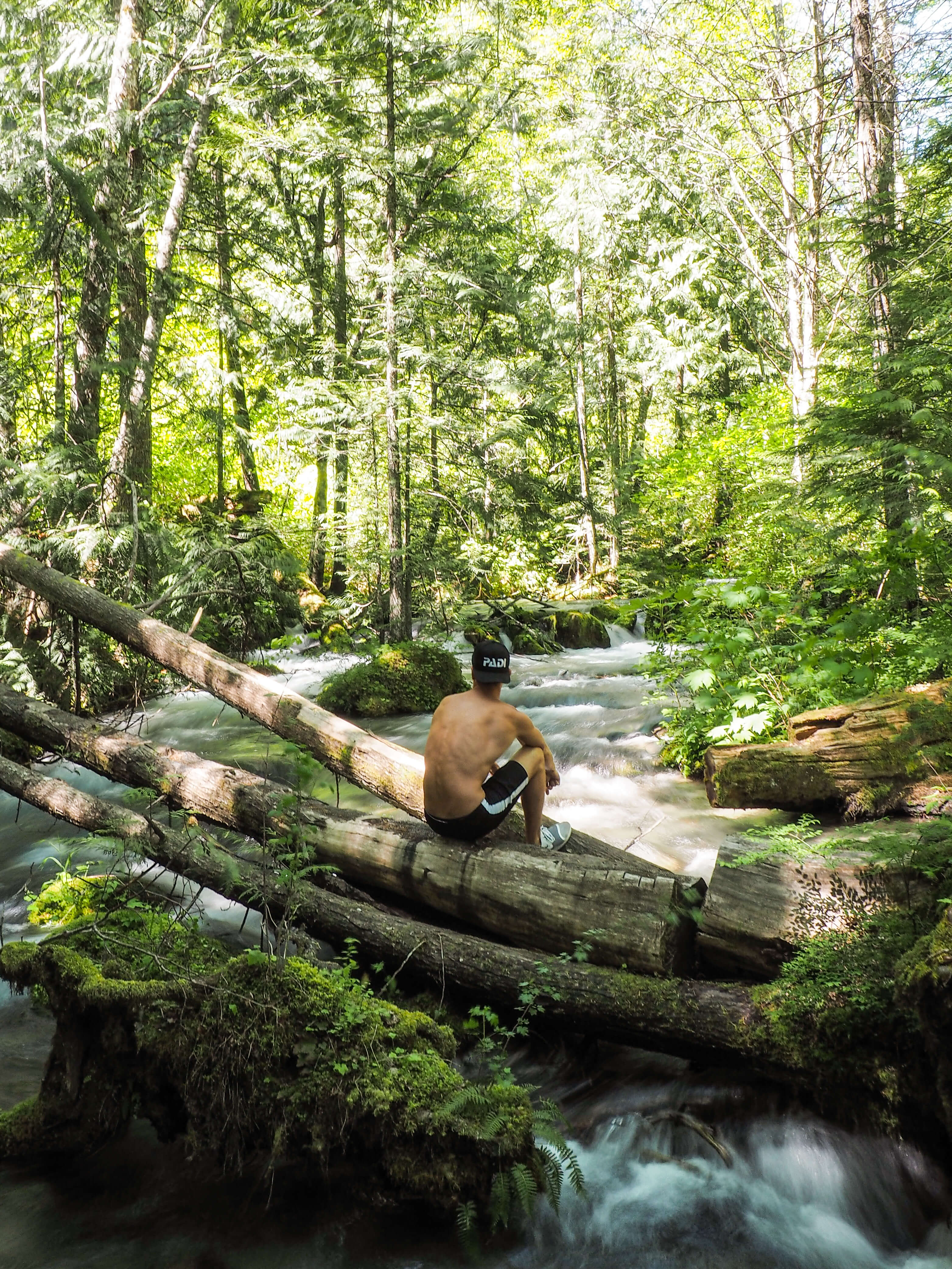 Quarry Rock, Deep Cove
Distance: 3.8km round-trip
Difficulty: Easy
Accessible from Deep Cove, Quarry Rock is a really lovely and easy hike. Since it's at a low elevation you can do it year-round and it offers sweeping views of the village and the Indian Arm. Much of the hike is in the forest until you reach the end point, which is a large rocky outcrop where you can sit and chill out. This is a nice leisurely hike and can be done in less than 1.5 hours. Dogs are allowed off-leash.
Dog Mountain, Mount Seymour
Distance: 4.4km round-trip
Difficulty: Easy to Moderate
I love the Dog Mountain trail and it can easily be done in a couple of hours. At 4.4km it's not too difficult and the views from the top are beautiful as you get a panoramic view of the ocean, Downtown Vancouver, the Lower Mainland, and the Cascade Mountains. Dogs are allowed but must be kept on a leash.
Goat Mountain, Grouse Mountain
Distance: 8km round-trip
Difficulty: Moderate
Goat Mountain is a really nice hike that begins at Grouse Mountain Resort. The trail is well marked and the view from the top is absolutely beautiful especially on a clear day, and you can reach it by public transit which is great. The trail isn't too challenging apart from the last section, where you need to scramble up the rocks, but there is a rope and chain to help. The area at the top is quite large so it's the perfect place for lunch and to admire the view. You'll need to get the gondola to the Resort to access the trailhead unless you hike the Grouse Grind / BCMC trail up to the top, which is around 3km. This trail is not dog-friendly.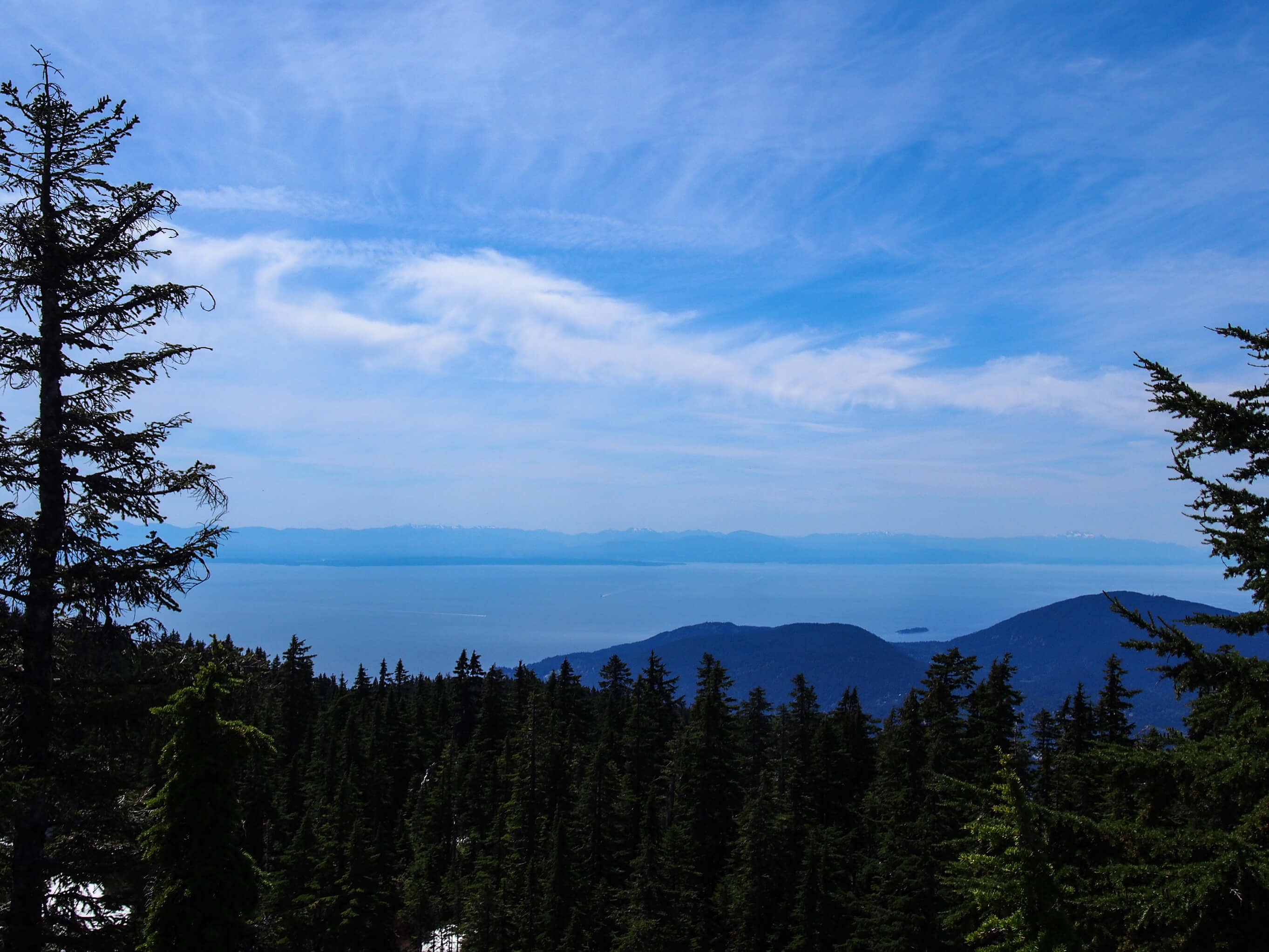 Black Mountain, Cypress Mtn
Distance: 7km round-trip
Difficulty: Moderate
This is a really nice hike from Cypress Mountain that's located close to Vancouver with beautiful city and mountain views (pictured above). It's moderate difficulty and at times the elevation is quite steep, but it's lovely on a sunny day as a lot of the trail is in the open air rather than in the forest. The trail is generally snow free from June/July to November, but double check before you go as often there's still snow towards the top. If you don't see signs for Black Mountain, follow signs for Eagle Bluffs as they follow the same trail. Dogs are allowed on the trail but must be on a leash.
Norvan Falls, North Shore
Distance: 14km round-trip
Difficulty: Moderate
We've yet to do Norvan Falls but I hear it's stunning and the waterfall looks gorgeous. It's a fairly flat hike and is located in Lynn Headquarters Regional Park, and a lot of the trail is through the forest. Dogs are allowed on the trail but must be on a leash.
Joffre Lakes, Pemberton
Distance: 11km round-trip
Difficulty: Moderate
Joffre Lakes is one of my favourite places in both summer and winter and the blue glacier lake is so picturesque (see below). It is a very popular spot nowadays and it gets super busy in summer, so if you can I'd recommend going mid-week to avoid the crowds. The trail is well marked, and most of the elevation is gradual except one short section which is pretty steep as you approach the lake. There are 3 lakes to see while you're there, and you can also camp at the Upper Lake. It's generally snow free from around June/July to November, but it does depend on snowfall that season. Dogs are allowed on the trail but must be on a leash.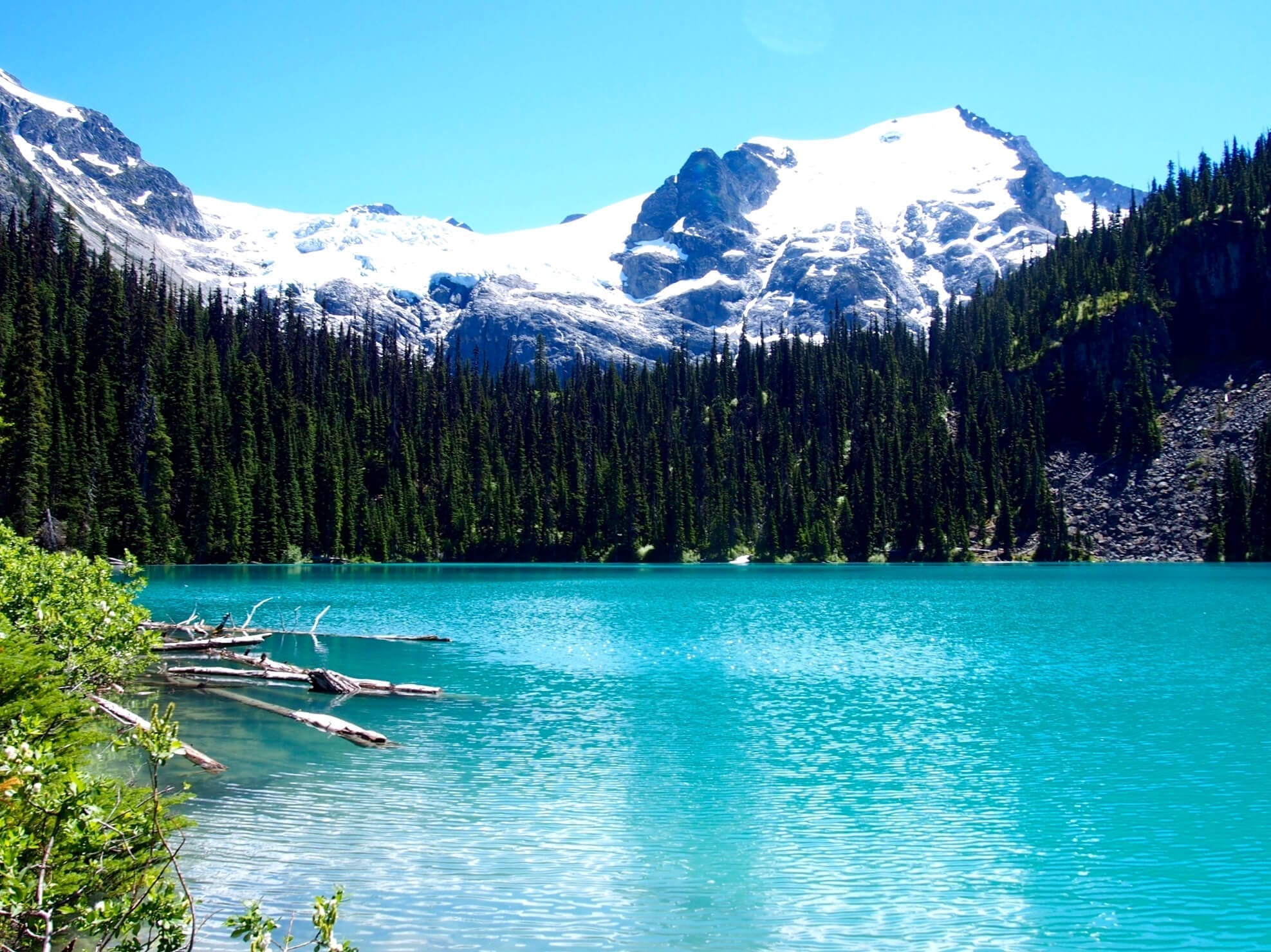 Garibaldi Lake, Garibaldi Provincial Park
Distance: 18km, round-trip
Difficulty: Difficult
Garibaldi Provincial Park is absolutely stunning and I loved hiking there. The hike to the foot of Garibaldi Lake is 18km and is long but very rewarding. A large chunk of the trail to the lake is forested, however, it opens up around Taylor Meadows (where you can camp) and the landscape is stunning. The elevation gain is 820m so it's steep, but the trail is very well marked and the lake is stunning.
If you're up for a challenge, you can take it one step further and go up to Panorama Ridge or Black Tusk (pictured), which both offer sweeping views of Garibaldi Lake and the surrounding mountains. However, if you're going to do this you need to make sure to plan ahead and set off earlier in the morning, as the hike up to the top is 30km (round-trip) and is long, steep and arduous. Most people camp overnight at Taylor Meadows and head up to Panorama Ridge / Black Tusk on day 1, and then hike down from the campsite on day 2, but it can be completed in a day in around 10-12 hours. If you want to learn more about hiking Panorama Ridge in a day take a look at my blog post which offers in-depth details. It's generally snow free from July to October but make sure to check the Vancouver Trails forum first. This trail is not dog-friendly.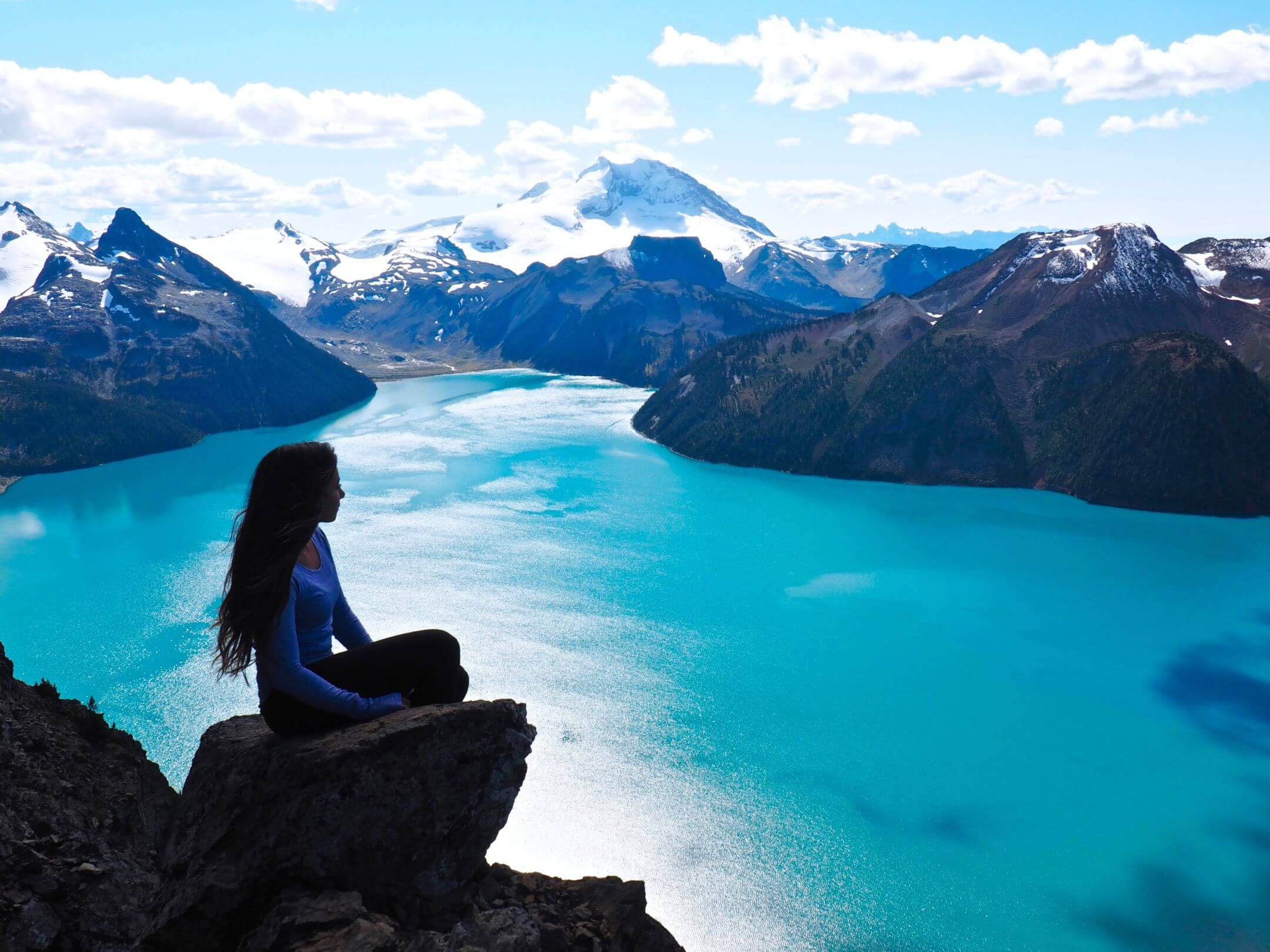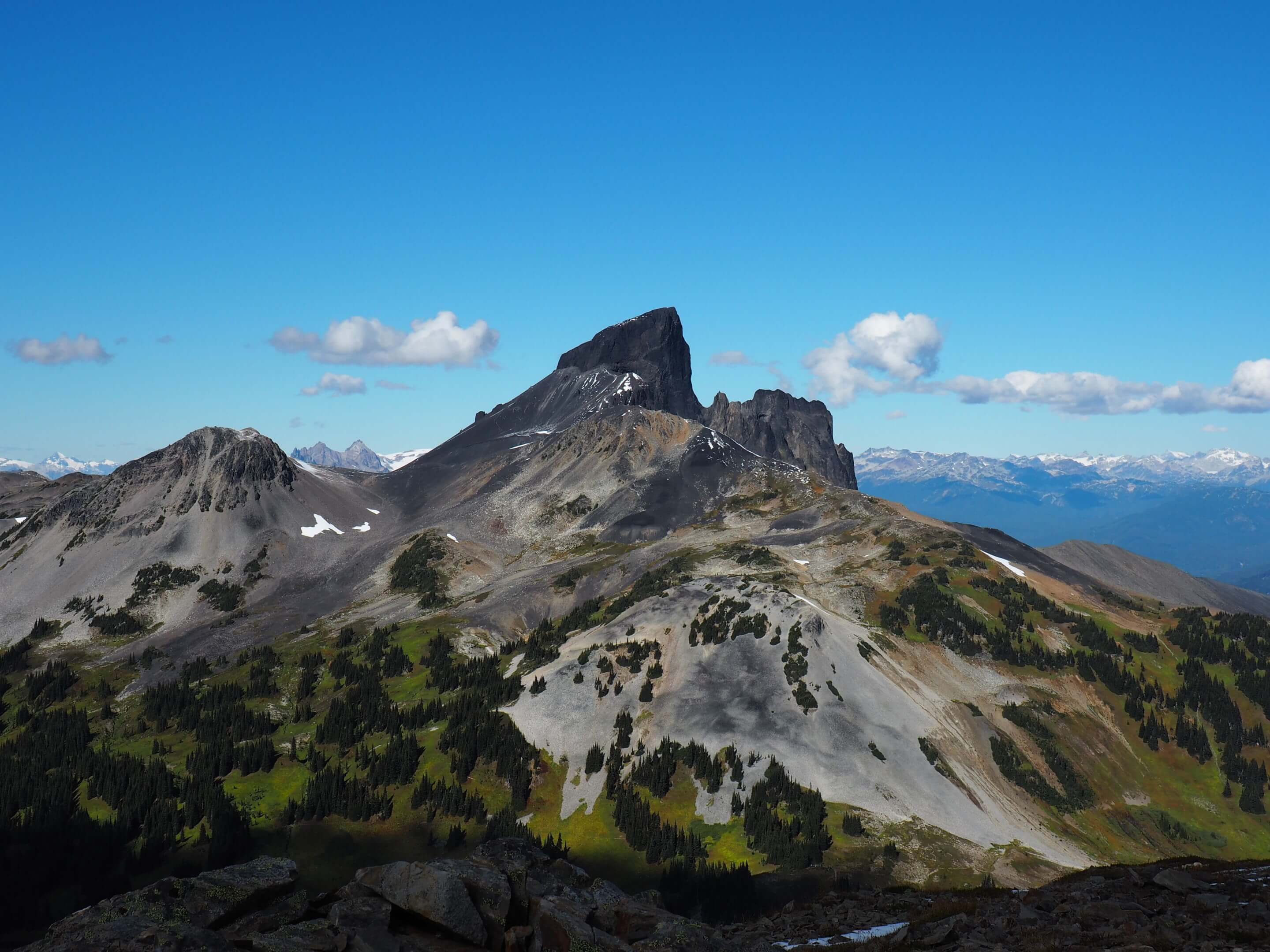 Wedgemount Lake, Whistler
Distance: 14km round-trip
Difficulty: Difficult
Wedgemount Lake is another popular summer hike and although we've yet to do it, it's high on our list. The view from the lake looks absolutely stunning and it's a great hike if you're looking for a challenge. The elevation gain is around 1160m which is a lot in just 7km, so it's pretty challenging but well worth it. According to Vancouver Trails, the hike takes around 7 hours, and there is a small hut where you can camp. Make sure you're prepared for all weather conditions as it can be much colder and even snowy at the top depending on the time of year. Dogs aren't allowed on the trail.
St Mark's Summit, Cypress Mountain
Distance: 11km round-trip
Difficulty: Moderate
St Mark's Summit is one of my favourite summer hikes around Vancouver and the views over Howe Sound and the mountains are breathtaking. The hike begins at Cypress Mountain and is actually part of the Howe Crest Trail which goes on for 30km. The trail is fairly steep in parts but it's lovely and is both in the forest and in the open air. Make sure to check the conditions beforehand, as we went in June of last year and it was still really icy and snowy at the top so be prepared. Dogs are allowed on the trail but must be on a leash.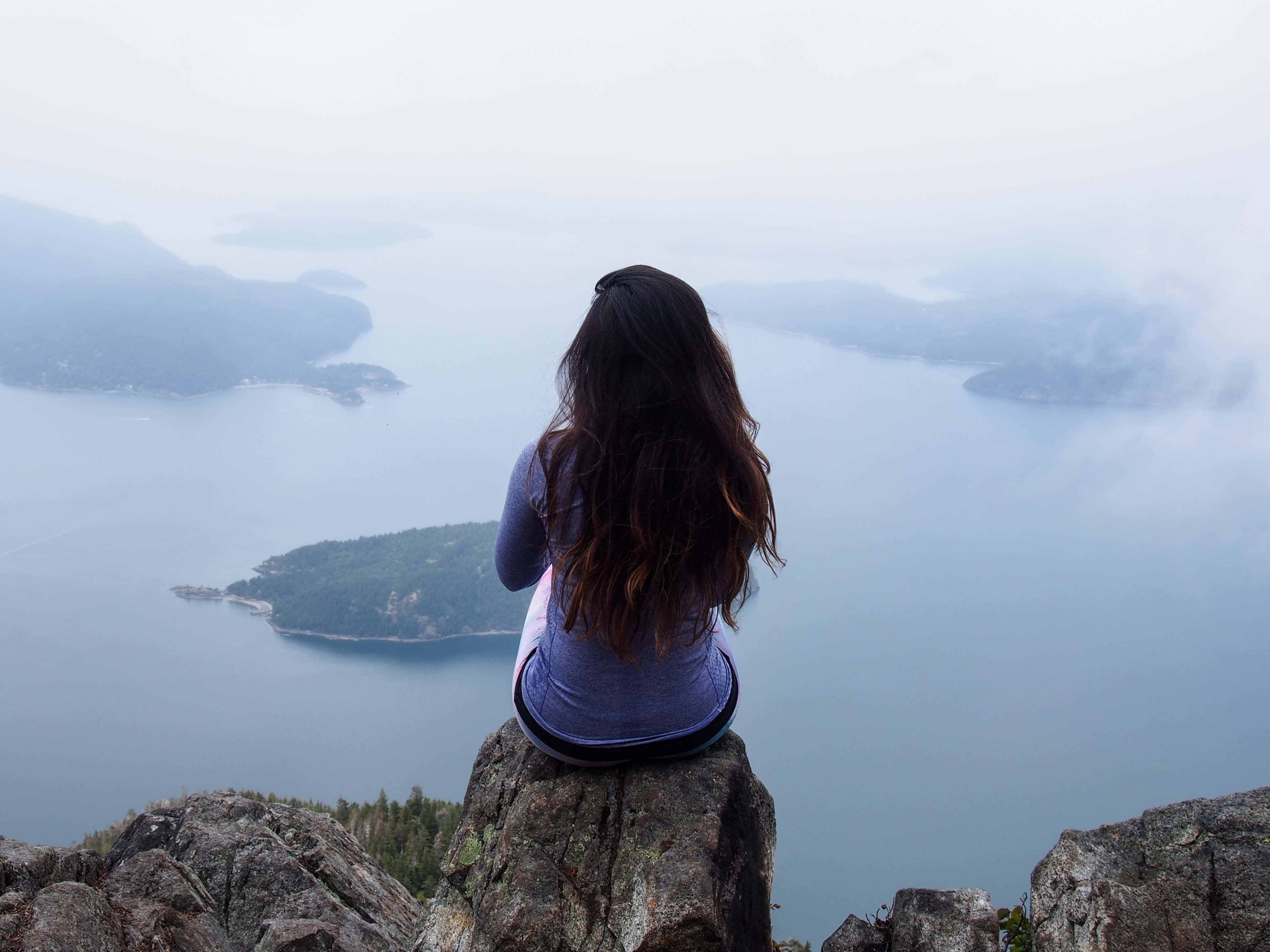 Getting There
With the exception of a few hikes, most aren't accessible by transit so you usually need a car to get you there. Since we don't own a car, we use Modo's car-sharing service and it's brilliant. It's two-way carsharing which means you can just find the nearest car to your house and treat it like your own for the day and you return it to the same spot. Price-wise, it's very reasonable and costs around $75 a day, including 200km of mileage and gas and rates are the same year-round, plus you have access to a whole range of different vehicles.
One of our favourites is the Mazda Blue Sport in Yaletown, which is pictured here from our hike our to Lindeman Lake a couple of weeks ago. Other cars include SUVs, sedans, sports cars, so you have such a great selection at a very good price.
Learn more at Modo.coop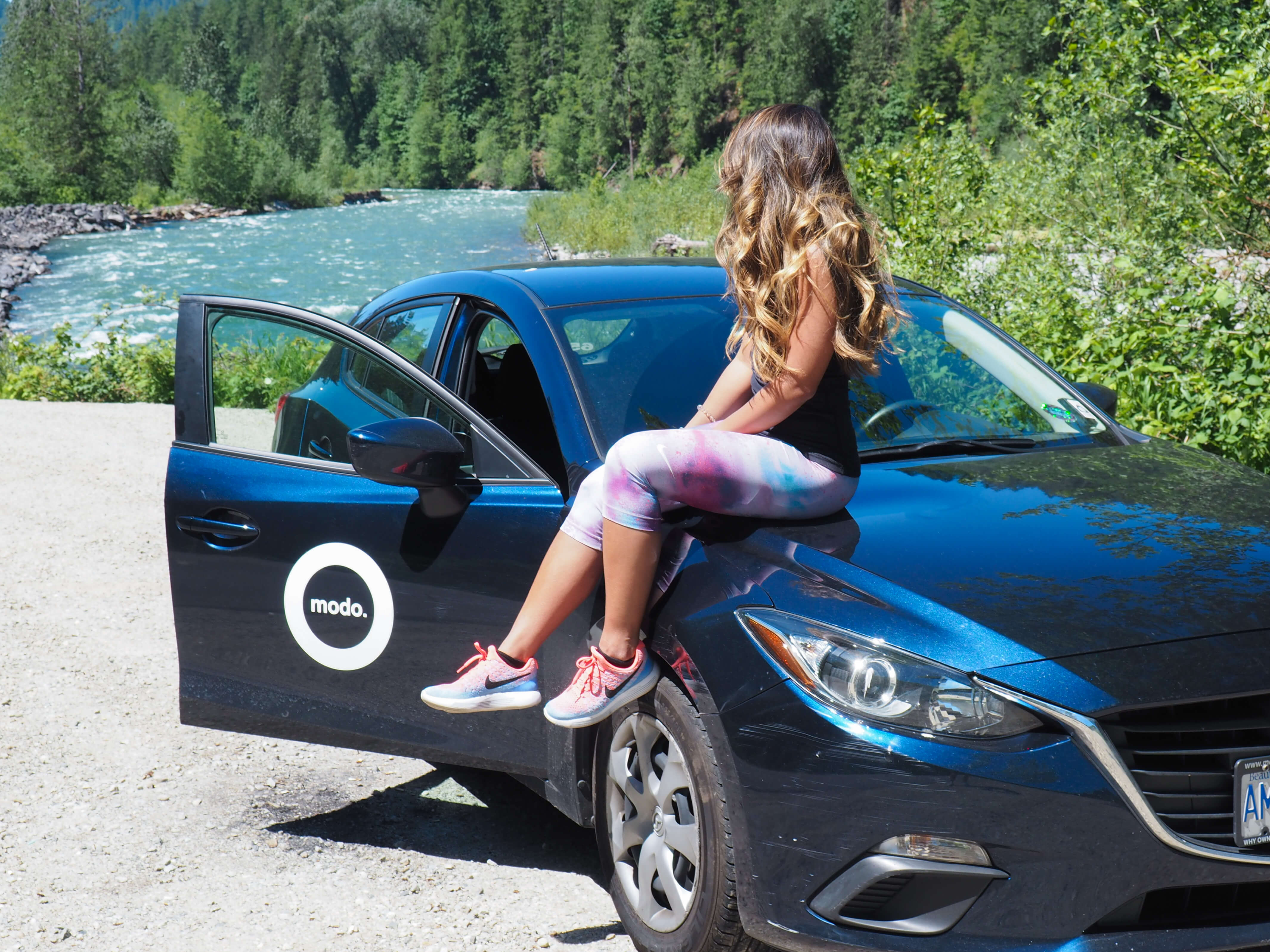 What are your favourite hikes around Vancouver? Let me know in the comment box below, i'd love to hear your recommendations!!