As I sat scrolling through my blog content and brainstorming content ideas last week, I realised that there's one topic I really don't cover enough on my blog...and that's beauty and skincare!
If you follow me on Instagram, you'll know how much I talk about my favourite skincare and beauty finds in my posts and IG Stories, and skincare especially is something I really love learning and talking about. So, I've decided to create the Beauty Spotlight, a monthly series where I can chat about the wonderful skincare and beauty products that I've been trying and loving lately.
I'm very fortunate to receive and be able to try lots of different products every month, so rather than my posts expiring after 24 hours like they do on Stories, I'd love to have a permanent place where I can share my recommendations and products that I think are worth investing in.
As I'm sure you'll know by now, I'll only ever share the really good stuff and the products that I use regularly and would buy myself. You might see a few products reappearing (because once I find something that works well, I tend to stick with it!) but I'll also make sure to include lots of new finds too. So, to kick off this series, here are a few skincare, beauty and hair products that I've been loving this September!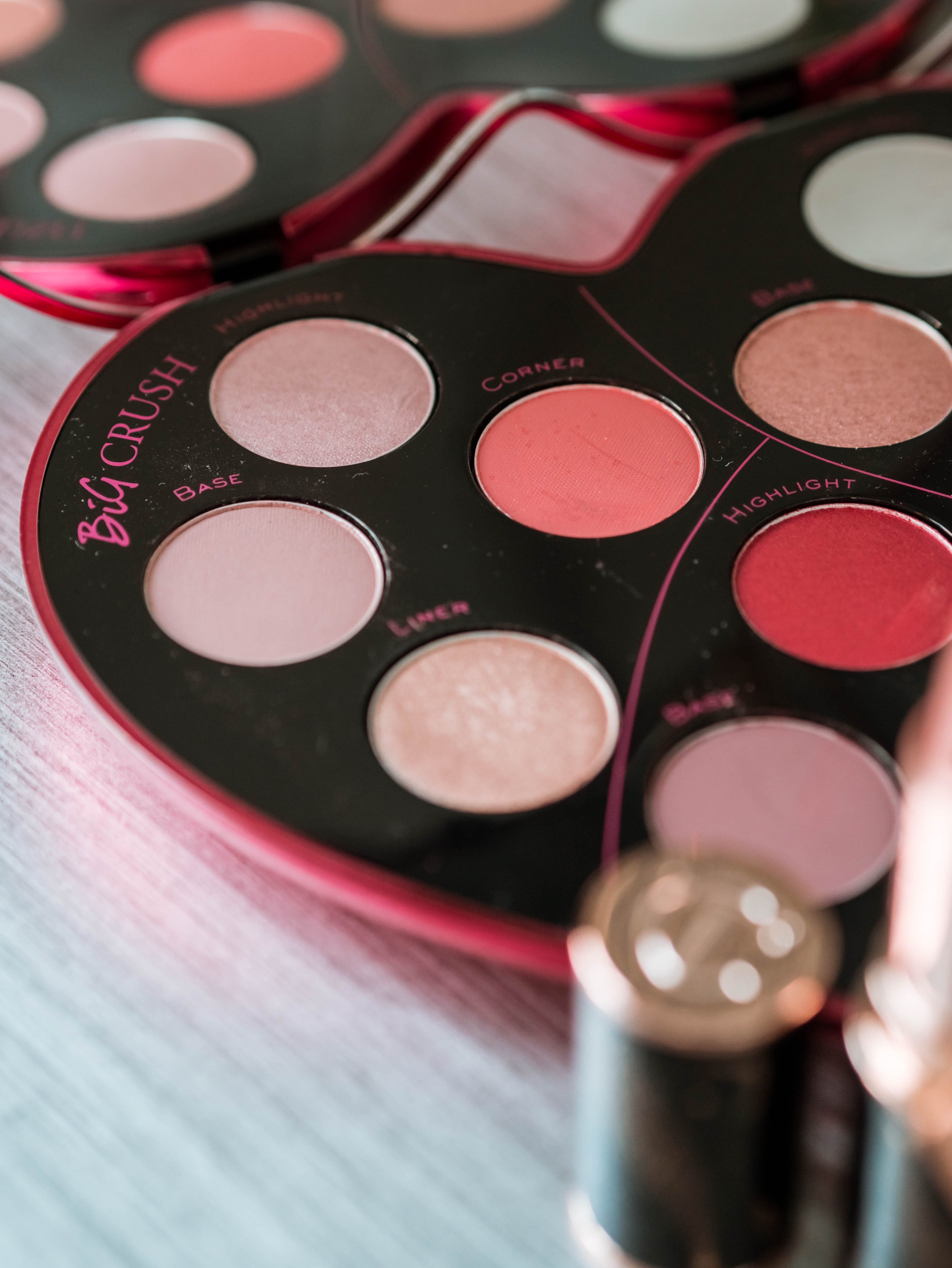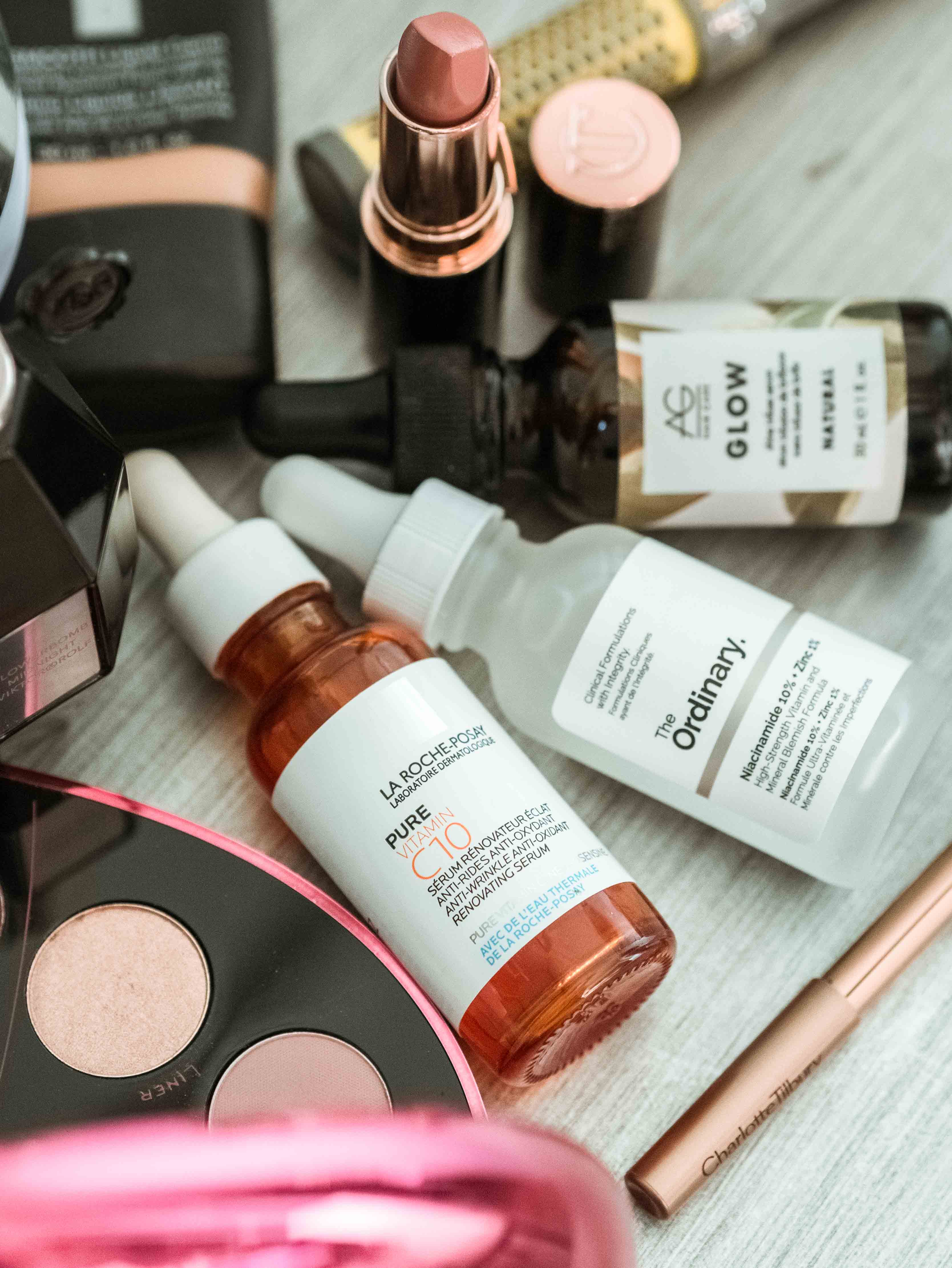 IT Cosmetics Lash Blow Out Mascara: I attended the launch of this mascara in LA and it's such a great product. IT actually partnered with DryBar to create this and the wand was inspired by the technology used to create DryBar barrel brushes. The wand grips onto each and every lash and leaves your lashes lovely and long. It doesn't clump or flake off and it layers well. It washes off with cleanser quite easily too so you don't need to scrub it off. See the mascara in action in my IG video.
Charlotte Tilbury Hot Lips - JK Magic: I love all of Charlotte Tilbury's makeup and their lipsticks are beautiful. I am very much a nude gal when it comes to lipsticks and I love the JK Magic shade. It's a creamy and soft pinky-nude, it's nice and hydrating and stays on well throughout the day.
Charlotte Tilbury Lip Cheat - Iconic: Charlotte's lip liners are the perfect base for lipstick. The Iconic shade is a nudey beige and works amazingly to redefine the lips, give a neutral base and I find it makes my lipsticks last for so much longer compared to when I don't wear a liner. The lip pencil is creamy and soft and isn't at all drying. You could even get away with wearing this on its own.
Dermablend Smooth Liquid Camo Foundation: I've used this foundation for about 3 months and I love it. What I like about Dermablend's products is that they combine dermatology and make up artistry. Their products are highly pigmented and high quality, yet also suitable for sensitive skin and all skin types. The Liquid Camo offers 16 hours of wear, it's hydrating and very highly pigmented. It offers insane coverage (it covers blemishes and spots so well) yet you only need a very small amount of product for full coverage. It makes your skin look flawless and it's non-comodegenic which means it won't clog your pores, so it's suitable for acne-prone or sensitive skin.
Lancome Monsieur Big Heart-Shaped Eyeshadow Palette: I tend to gravitate towards nudey-rosey coloured eyeshadows (as well as lipsticks) so I really like Lancome's new limited edition palette. It's heart-shaped packaging is very cute and there are 12 highly pigmented shades ranging from soft nudes to rosy metallic pinks to rich chocolate browns. The palette is split into 3 sections to give you inspiration on how to build and apply the shades.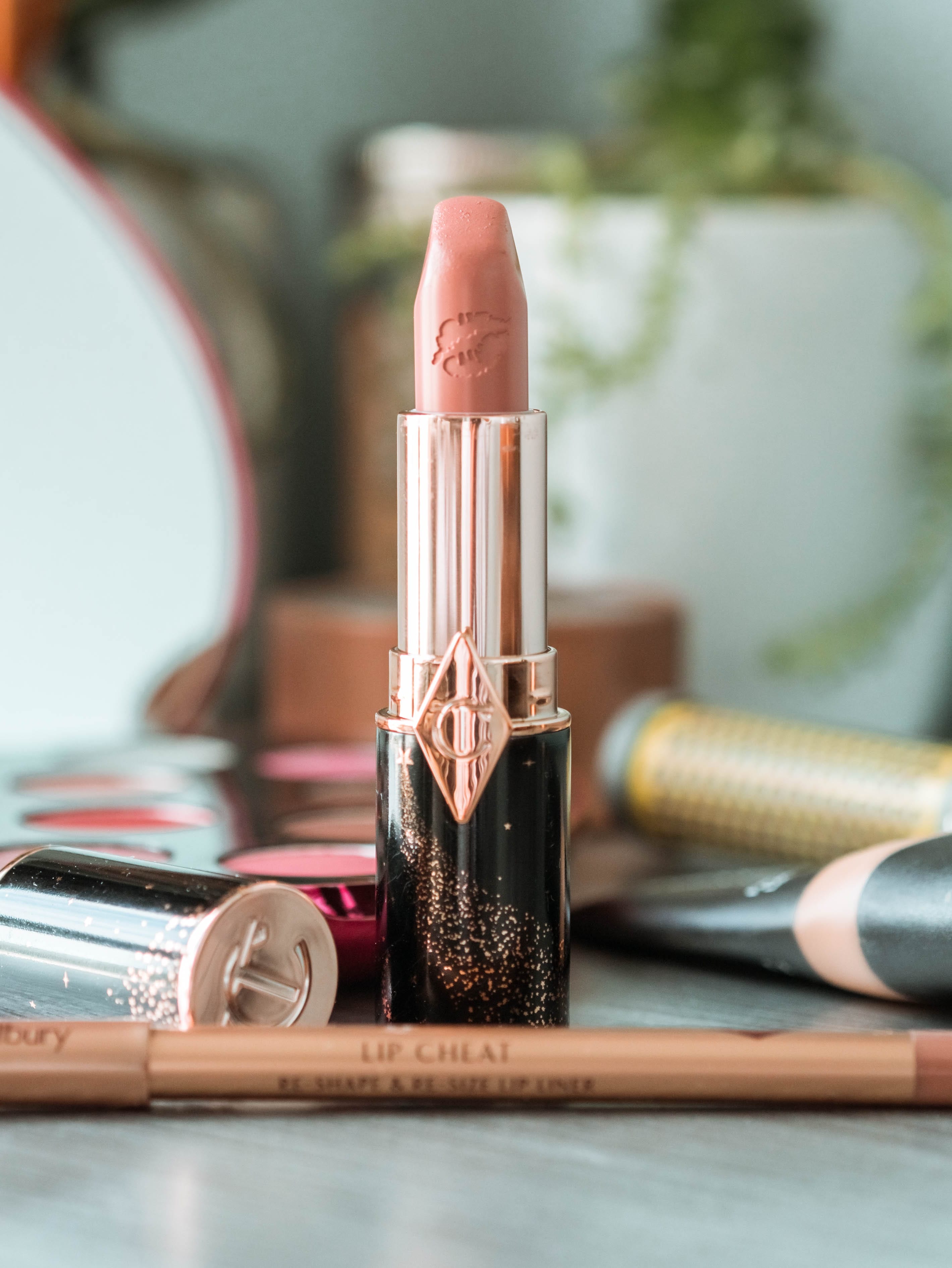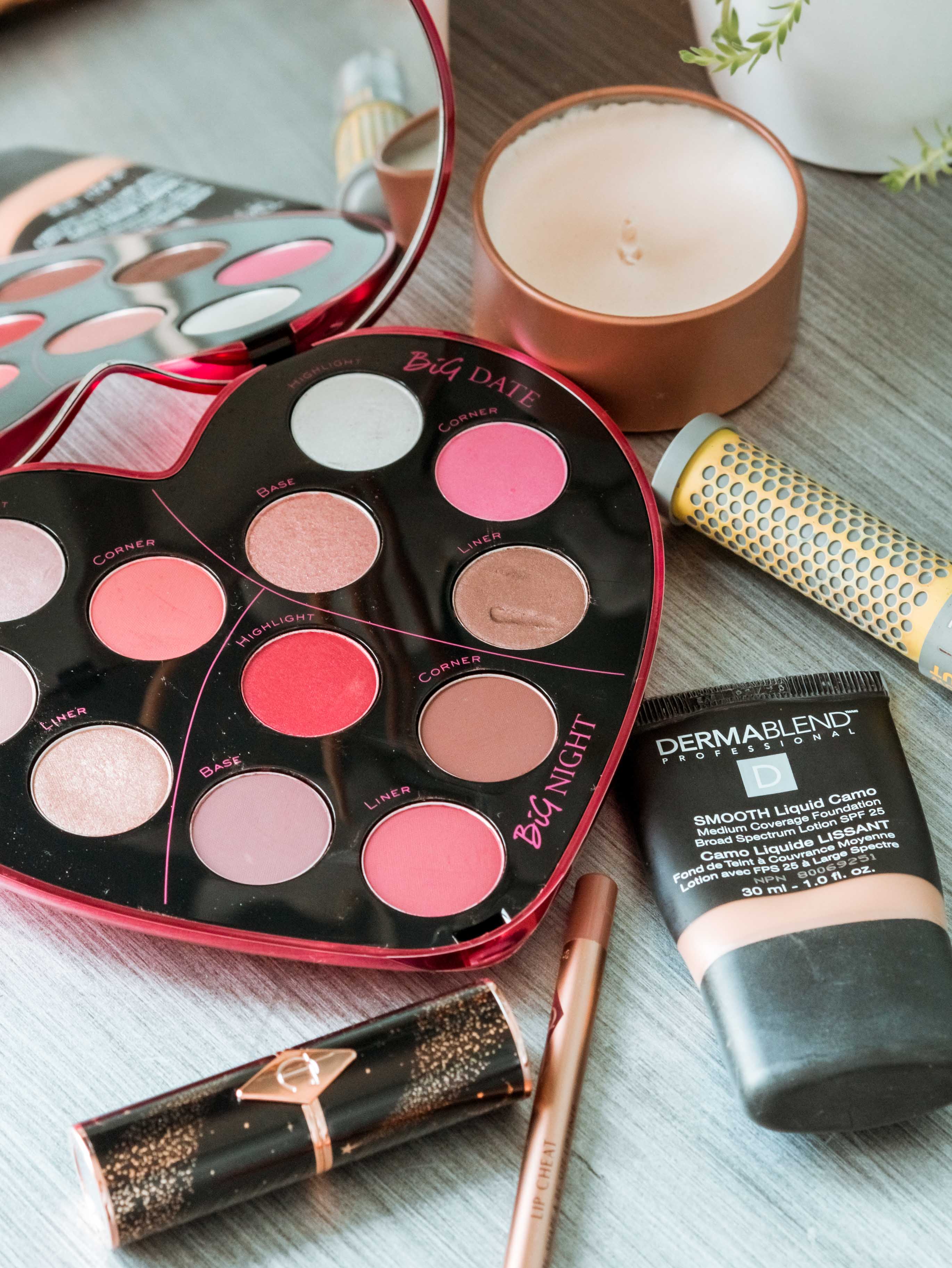 La Roche-Posay Vitamin C10 Serum: I'm sure you know how much I love La Roche Posay's products so they couldn't not make an appearance. I've been testing their new Pure Vitamin C10 Serum lately and it is such a fantastic product. Vitamin C is such an important product to use daily, and along with a good UVA+UVB sunscreen it should form the basis of your morning skincare routine. Vitamin C stimulates the skin's fibroblasts that produce collagen, and collagen is responsible for the stength of your skin as well as the elasticity. Another vital role is that Vitamin C helps to combat the free radicals in our skin that are caused by UVA + UVB exposure from the sun. The LRP Vitamin C has been formulated so it's suitable for very sensitive skin, and it also contains salicylic acid and neurosensine to gently exfoliate and rid of dead skin cells and reduce inflammation. It doesn't have a strong scent like many other Vit C products either. I use it everyday, I apply it as the first step of my daily routine, followed by moisturiser, the LRP Anthelios Face SPF and then my primer and make up.
Viktor & Rolf - Flowerbomb Midnight: I'm a sucker for Viktor & Rolf's fragrances, I got my first Flowerbomb when I was about 21 and it's been my signature fragrance ever since. I now have 3 of the Flowerbomb varieties, with the Midnight fragrance being my latest addition. The scent is really beautiful and sexy, it's floral yet not as sweet as the Eau de Parfum, heavier and a little more musky than the Eau de Toilette, so it's the perfect - as the name suggests - Midnight, evening fragrance.
The Ordinary Resveratrol 3% + Ferulic Acid 3%: I bought a few products from the Ordinary recently and while I haven't loved every product I got, this one has made the cut and I now use it every night. It's a powerful antioxidant serum designed to target dark spots and it leaves your skin absolutely glowing the morning after. Ferulic Acid can help to neutralise free radicals in the skin to prevent DNA damage and ageing, and Resveratrol is another powerful antioxidant - in fact, the antioxidant in red wine that you hear about is actually resveratrol - and it's also a popular skincare ingredient for the same reason. Resveratrol is an anti-inflammatory and on a cellular level it helps to fight ageing and it works to repair damaged in all skin types. Personally my favourite is still the Skinceuticals Ferulic Acid as it's incredible, but at $7.90 (compared to the Skinceutials which costs $180), The Ordinary version is a highly affordable alternative.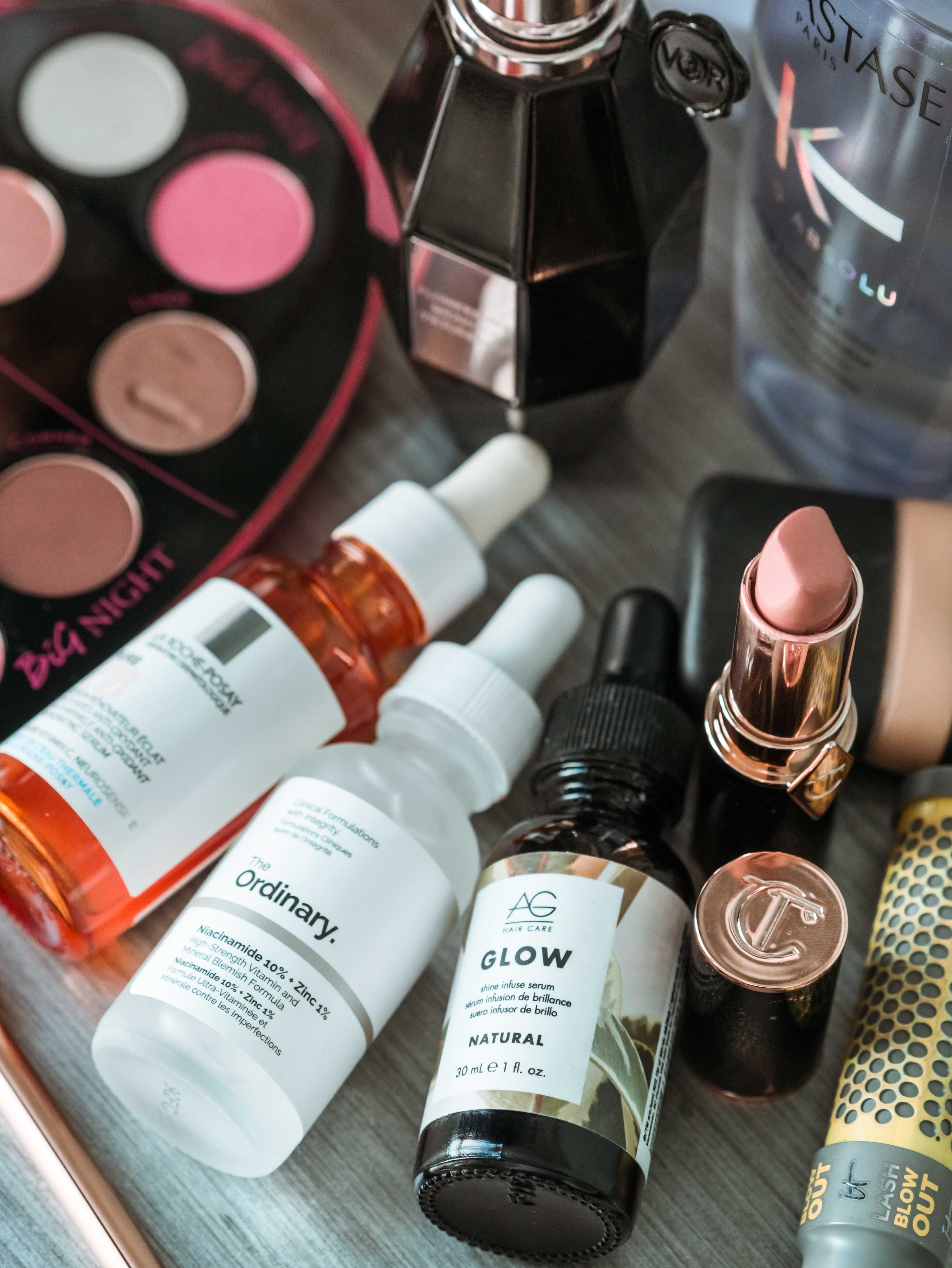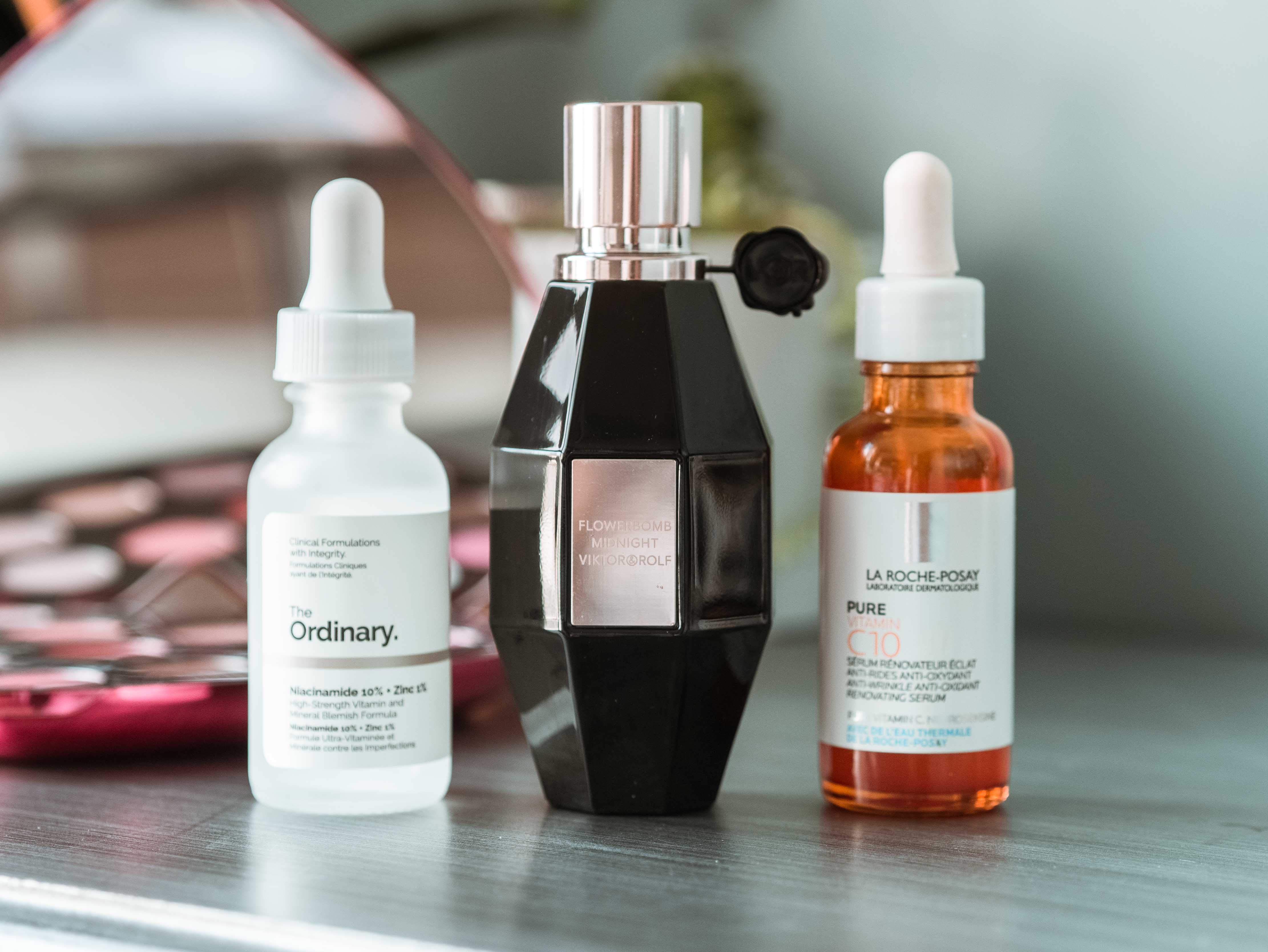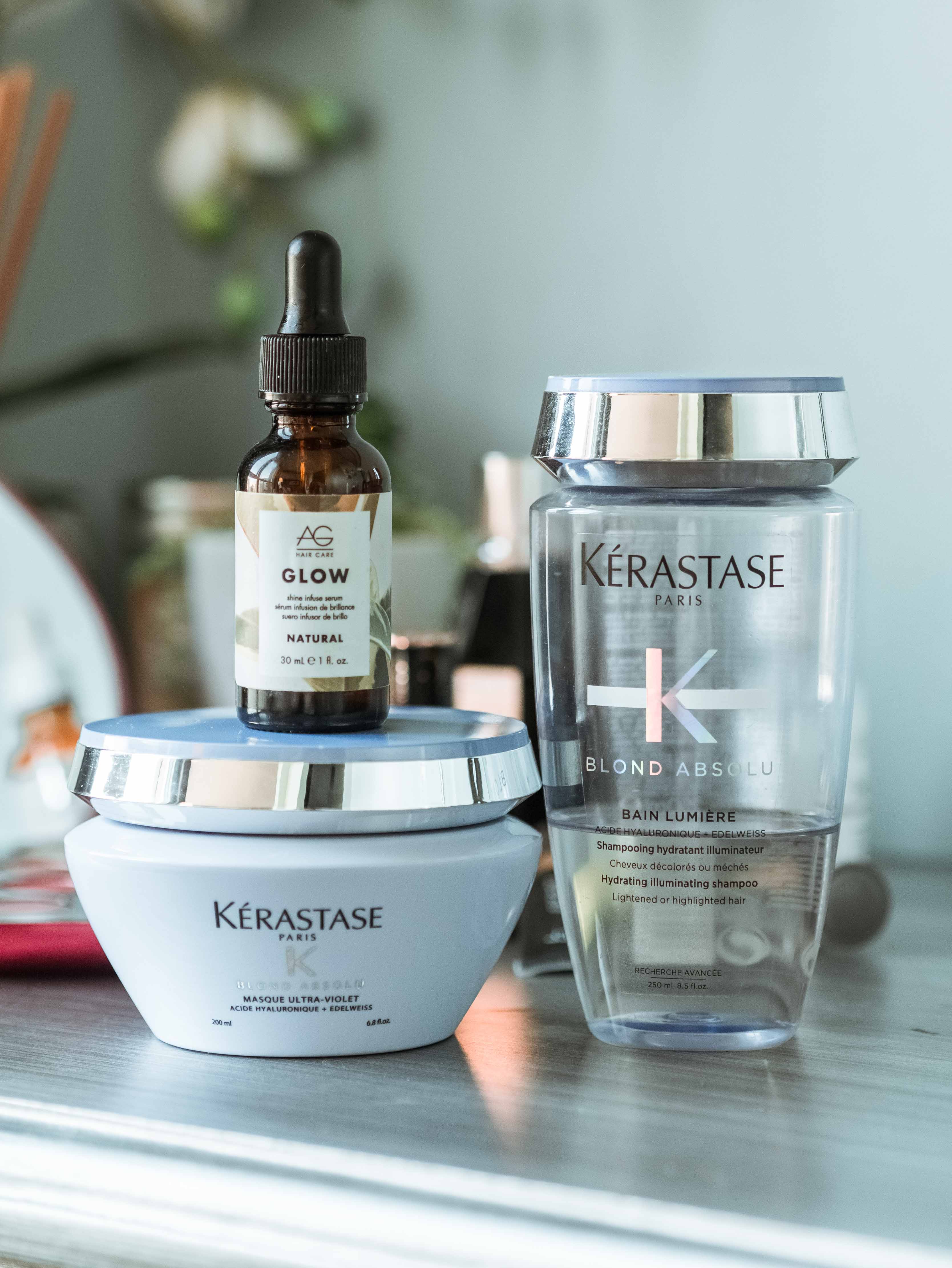 AG Naturals Glow Shine Infuse Serum: Whether you're into more natural haircare or not, the AG Naturals Glow Serum is fantastic. It's formulated with over 97% plant-based and naturally-derived ingredients (amazing) and it works wonders to reduce frizz and smooth the ends of your hair. It's quite thick so I wouldn't recommend using it on dry hair, but it's ideal for when your hair's wet. I run this through my ends after I've towel dried my hair and it leaves your hair so much softer. It's also silicone-free and works for all hair types.
Kerastase BLOND ABSOLU Masque Ultra-Violet: If you have lightened hair like me, this mask is a must-have. It was recommended to me by my hairdresser Michael and it works wonders to neutralise brassy and yellow hair and keeps your blonde nice and fresh. It works in a similar way to purple shampoo, and is ideal for lightened, blonde, bleached or grey hair. Unlike some purple products, it doesn't leave any hint of purple either. What I love most is that it also contains Hyaluronic Acid to strengthen the hair's fibres and it leaves your hair really soft and silky whilst also neutralised. I use this once a week. It's not super cheap, but when you invest a lot of time and money into achieving a certain hair colour, it only makes sense to look after it with the best products.
Kerastase BLOND ABSOLU Bain Lumiere Shampoo: Similar to the Ultra Violet Masque, the Kerastase Bain Lumiere Shampoo is another great product if you have lightened hair to neutralise any brassiness and it's gentle enough to use every time you wash your hair. The Bain Lumiere is perfect if you have highlighted hair and it soothes and hydrates your hair and leaves blonde tones illuminated and neutralised. It also helps to detoxify your hair and rids of any product build up that can dull your colour. It also contains Hyaluronic Acid and can be used daily. If you have cool or grey hair, I recommend using the Bain Ultra-Violet Shampoo instead.
Let me know if you also love any of these products or if you have any recommendations for me too!
[Disclaimer: Some of the products mentioned are PR samples, meaning they have been sent to me by the PR or the brand. All thoughts and opinions are my own, I'm under no obligation or contract to write about any of these items, it's simply products that I think are worth talking about and love using. Certain links are also affiliate links, which means if you purchase the product I will receive a very small percentage for influencing the sale.]