I'm back with another beauty spotlight and I'm really excited to share a few great products that I've been testing out over the last month! I've actually been trying loads of new skincare and beauty lately especially after the London Drugs beauty event (watch my vlog here), where we spent a couple of days in Whistler with all of LD's beauty brands and got to learn about their new releases and what's coming up over Christmas.
Similar to September's spotlight, here are a few beauty, skincare and haircare products I've been really enjoying using lately with a bit of info about each one. I've tried to incorporate a mix of high-end and more affordable products to suit all budgets as well. I really hope you enjoy this and let me know if you also love any of these products too!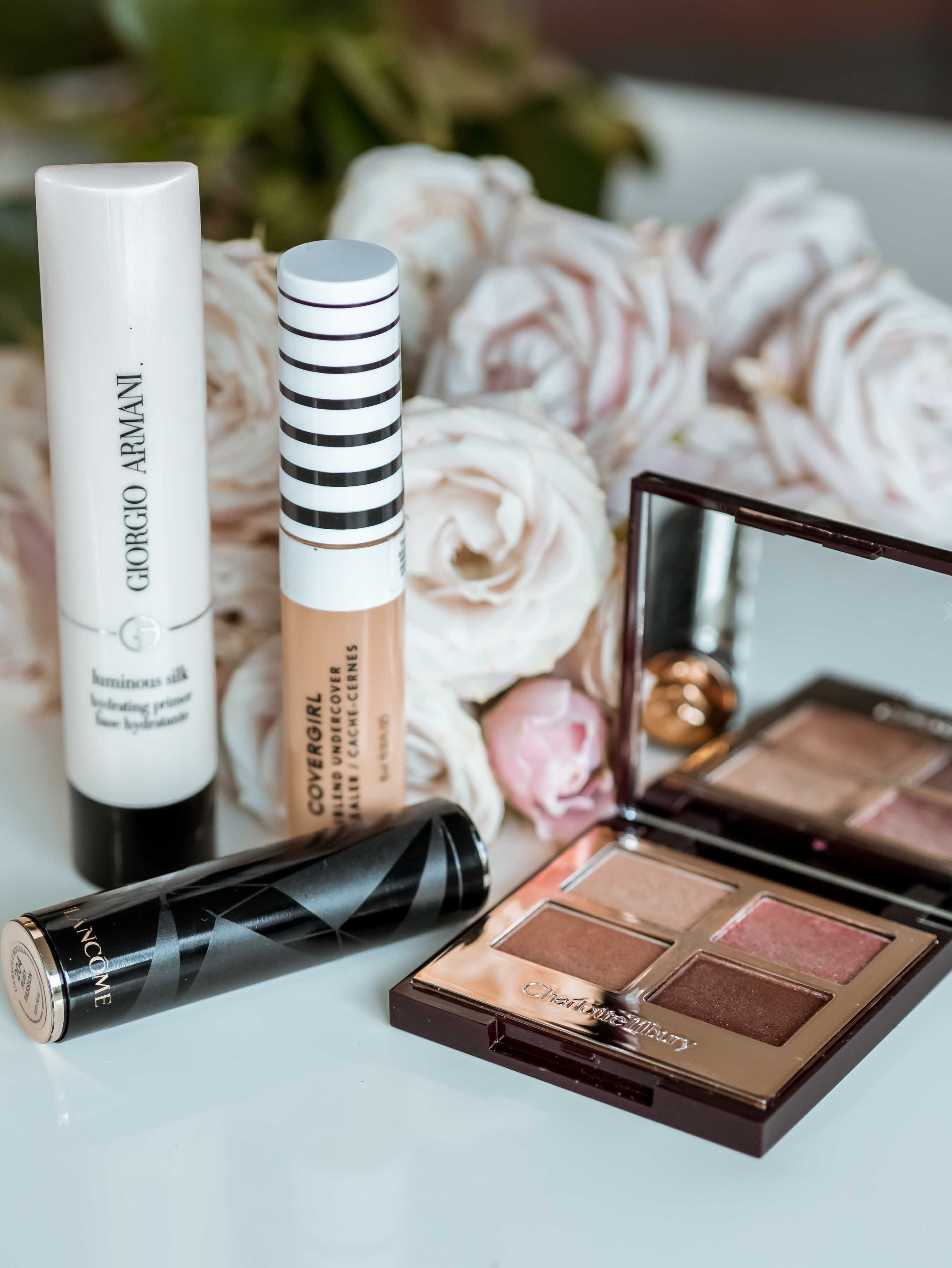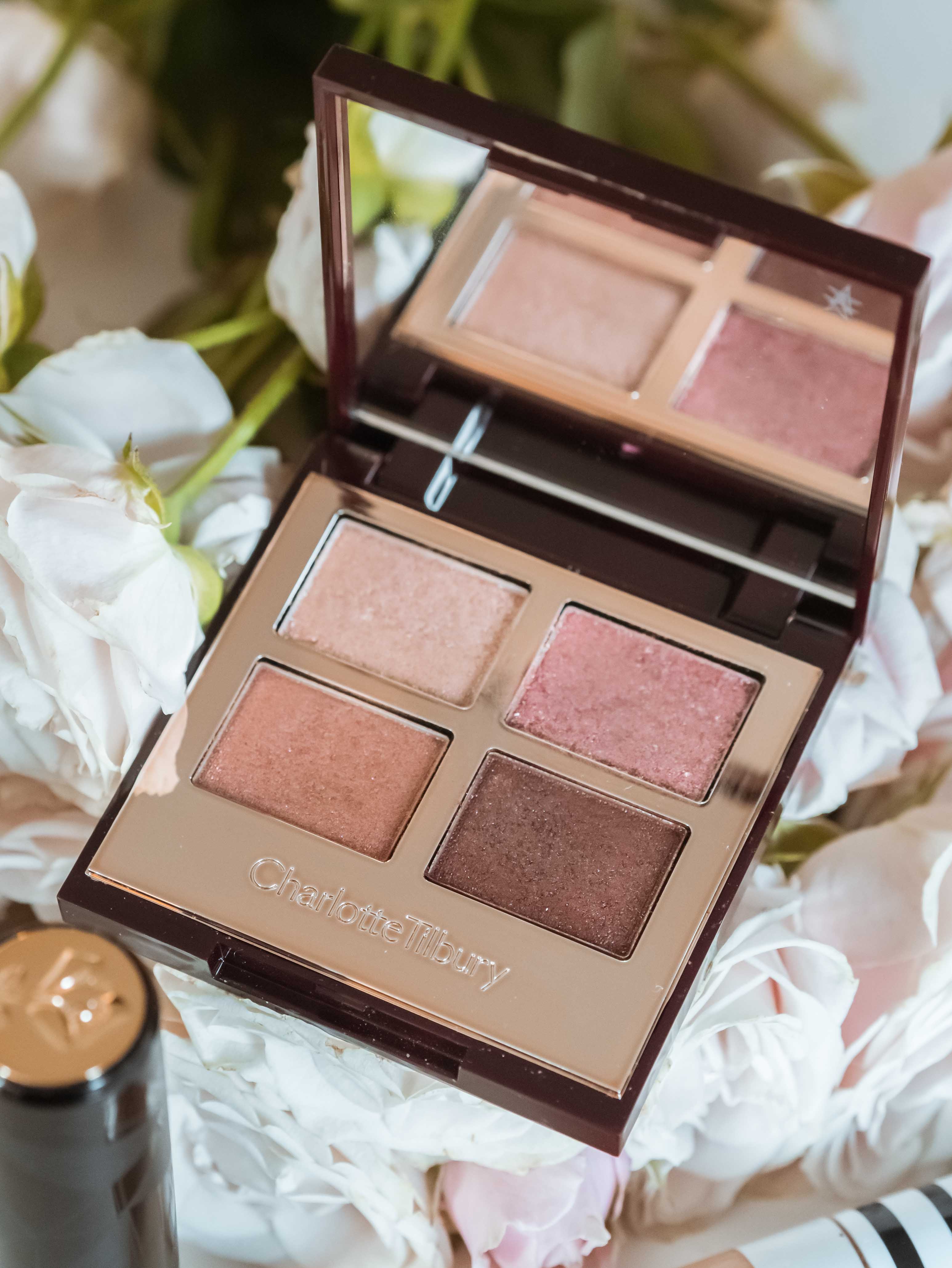 I'm so picky when it comes to lipsticks and when I find one that I love, I stick with it! I received the Lancome Rouge Ruby Cream Lipstick last month and I can't get enough of it. There's a whole range of beautiful shades in the collection, the formula is hydrating and creamy with a slightly satin finish, and it stays on for hours even after eating. The shades are highly pigmented and the shape of the lipstick allows for a really precise application, even without a lip liner or brush. This was a press product but I'd definitely re-purchase.
Price: $42
I've tried lots of primers over the years and I find that a lot of them mattify and dry my skin too much....but not this one. The Armani Luminous Silk Primer is really beautiful, it's perfect if you want a bit of extra hydration and it leaves your skin with a lovely dewy glow while also keeping your makeup in place. It melts into your skin instantly and isn't at all tacky or sticky. It's not cheap, but you only need a tiny amount and it's one of the best primers I've tried. I use a pea size amount and pat it into my skin.
Price: $68
Charlotte's makeup is just beautiful. I've been using the Pillow Talk Palette of Pops Eyeshadow Pallete and it is gorgeous, so pigmented and luxe and I get many compliments when I wear it. It's different to the standard Pillow Talk Palette as all 4 shades are lovely and shimmery with nude pink, champagne, rose gold and bronze shades. I often use this on top of other colours to add a pop of shimmer, or I'll use them on their own. Because they're glittery, I find that applying with your finger helps to stop the eyeshadow from falling everywhere (or I use a bit of tissue under my eye to catch the glitter). It's the perfect palette if you're looking for something glam and shimmery for the Holidays.
Price: $70
COVERGIRL is one of my favourite drug store makeup brands. I've been testing their new TruBlend Undercover Concealer, which offers full coverage and covers any imperfections or dark circles really well. The formula is smooth, it offers full coverage yet it's not super thick, but one of my fave things is that it comes in so many shades. There are 30 shades for Light, Medium, Tan and Deep skin which is amazing as most concealers only come in a handful of colours. COVERGIRL is very affordable and cruelty free too and their makeup is great for the price. I also really like their Highlighter Palettes and TruBlend Foundation (which comes in 40 shades).
Price: $16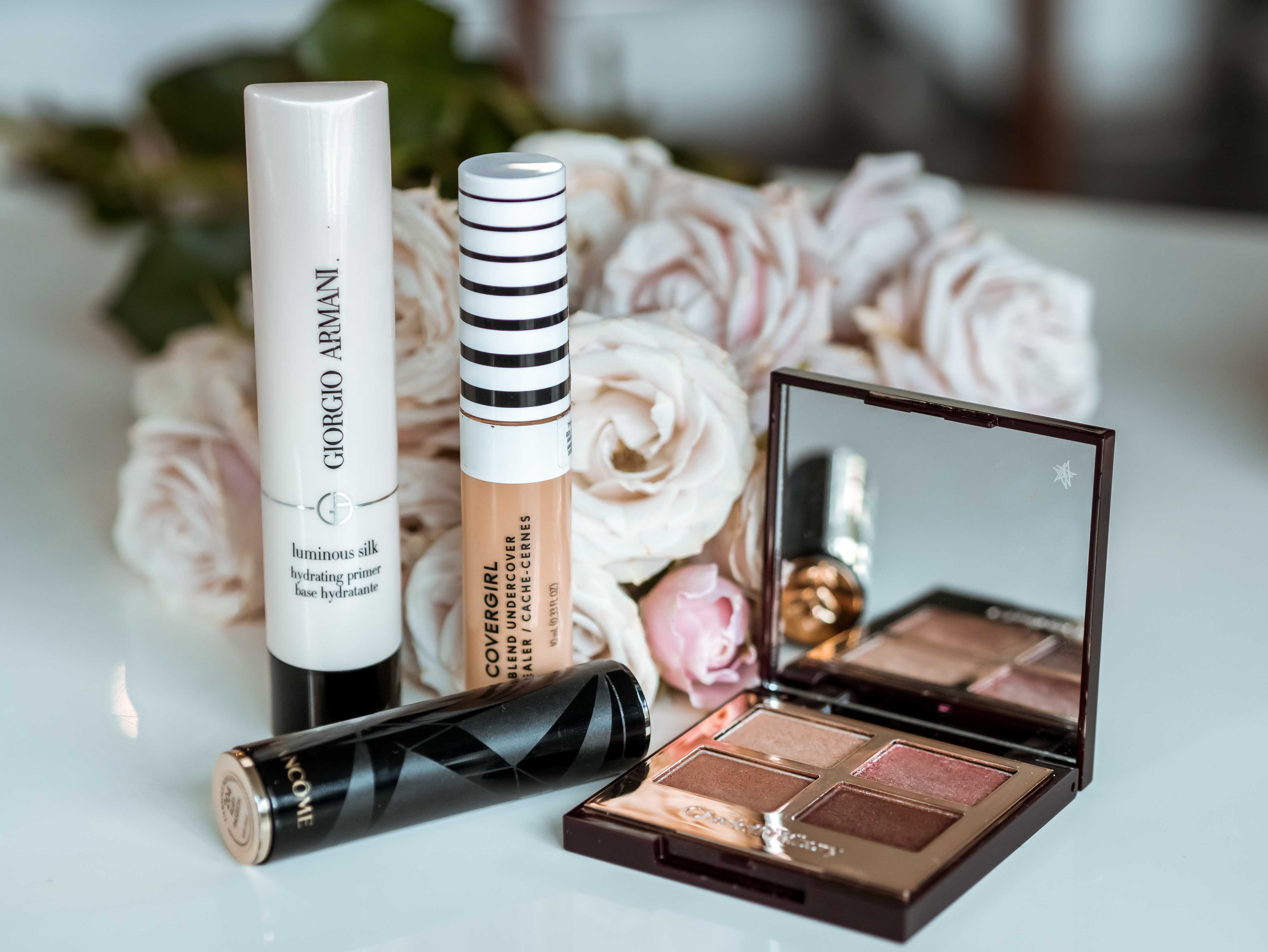 If you follow me on Instagram no doubt you'll have seen me talking about this spray time and time again. It's a thermal water mist created for extra sensitive skin to reduce irritation, calm the skin and hydrate at the same time. It's one of my holy grail products and I highly highly recommend it if you have sensitive or dry skin. I actually use it mostly for my eczema especially when my skin is really itchy, as it stops any irritation completely so it helps to stop the cycle of broken and chapped skin that occurs as a result of itching. It's really soothing and hydrating and you can use it on your face too, for a dose of hydration or just a skin refresh. You can use it when you have makeup on too, as the mist is super fine so it won't shift your makeup.
Price: $25
I've been testing a number of Bobbi Brown products over the last few months and their makeup and skincare is fantastic. One product I've really bonded with is their Makeup Melter. If you hate taking off your makeup, I highly recommend giving this a try - it's a foaming mousse that you rub over dry skin and it dissolves and pulls of your makeup, even longwear foundation. I usually use a gel cleanser afterwards to make sure my skin is completely cleansed, but it removes makeup SO well and makes it super quick and easy. When I use Micellar Water to remove my makeup I hate having to use so many cotton pads, so this is a great alternative and it takes a fraction of the time. This was also a press product but I'll be re-buying this when I run out.
Price: $50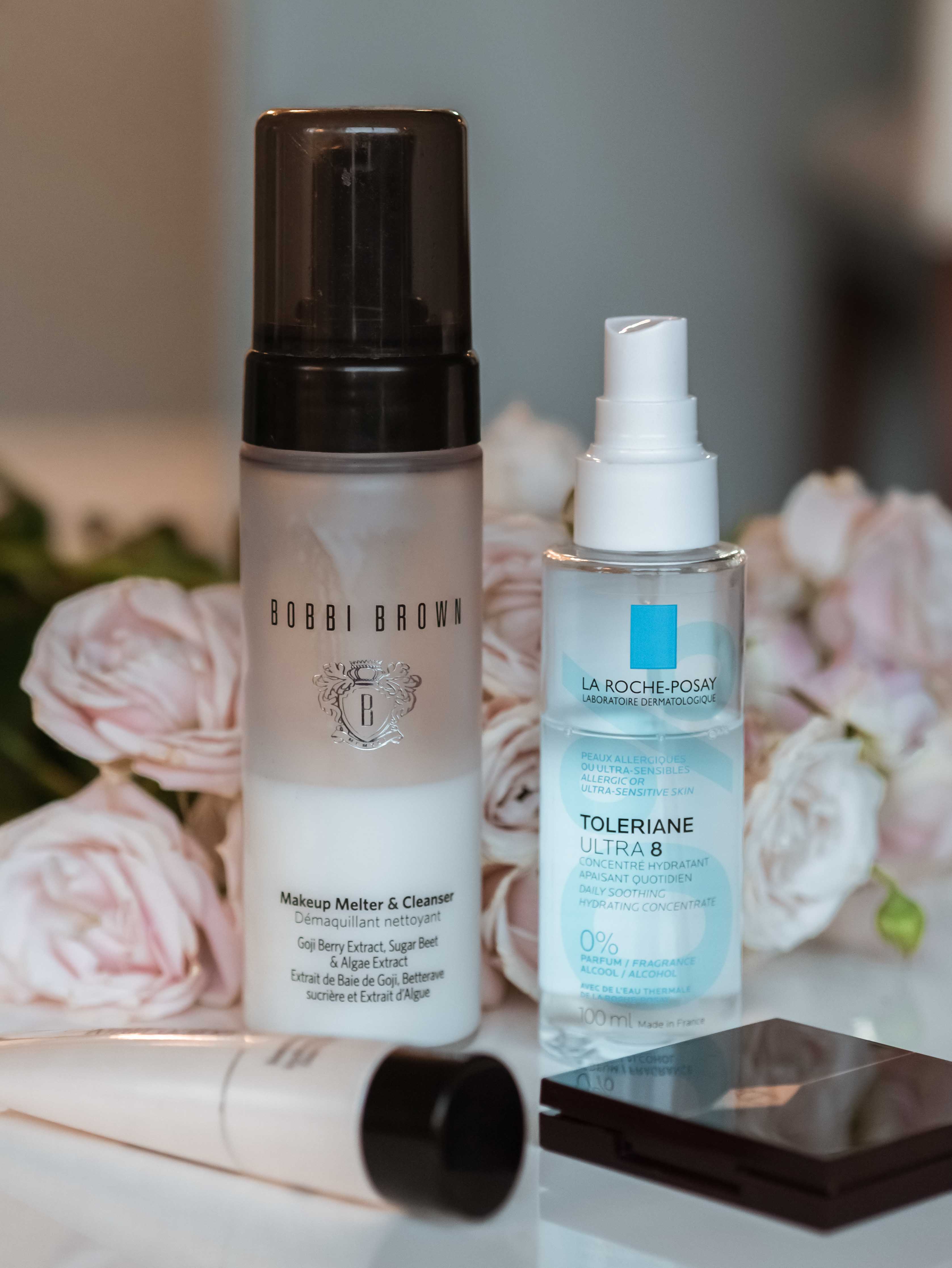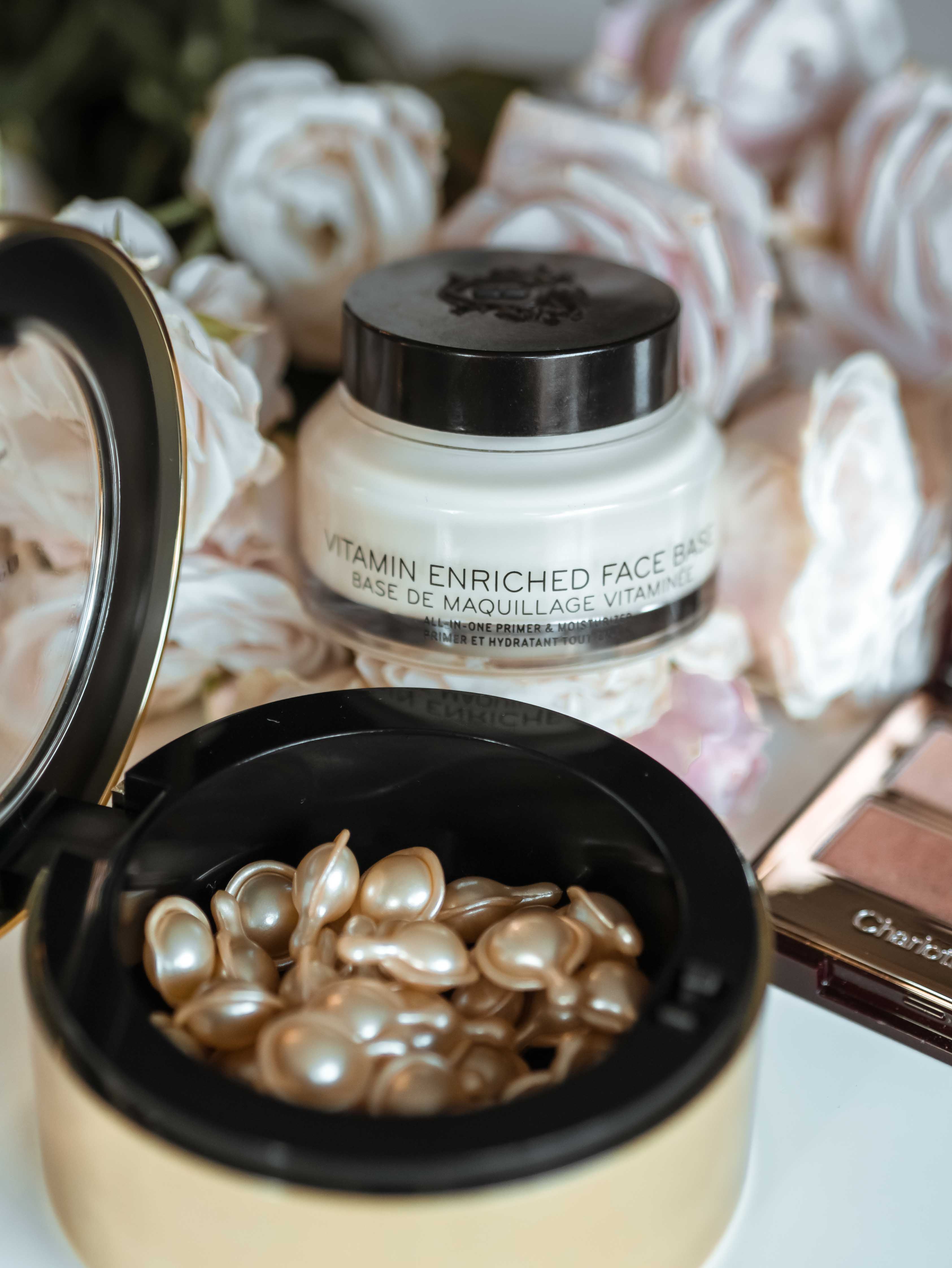 This was one of my favourite products we received at the London Drugs beauty event and it's something I've wanted to try for ages as there's so much hype about these little capsules. After using them for about 3 weeks, I can confirm they absolutely live up to expectation and I notice such a huge difference on my skin when I use them. It's a ceramide serum that reinforces the skin's moisture barrier, helps to fill out fine lines and smoothes out your skin.
If my skin is extra dry I'll apply the serum in a morning (and it sits really well under makeup), but I usually use it at night time and I wake up with luminous and silky smooth skin. Each capsule is 100% biodegradable and made from a plant-based material, and I like that each capsule has the perfect amount of product so you're not wasting anything. The reason the serum is encapsulated is to that the formula stays as fresh as possible and doesn't degrade over time like what often happens with other open-bottle serums.
Price: $98 for 60 capsules
Another Bobbi Brown product I've gelled with is their Face Base Priming Moisturiser. It's a fairly thick face moisturiser that acts as both a moisturiser and a primer, creating the perfect base for makeup. It dries quickly and isn't heavily scented, and it leaves your skin feeling really soft and blurred ready for foundation. It also contains shea butter so it's really nourishing and it's paraben free and vegan. It's on the pricier side but it's a lovely daily moisturiser and feels super luxurious on your skin. Perfect for a gift or a treat for yourself!
Price: $79
If you're looking for an affordable mask, the AG Saviour Mask is a great purchase. AG Hair is a local Vancouver brand that's paraben free and cruelty-free, and they also support a number of great charities such as One Girl Can. The mask contains keratin protein, shea butter, amino acids as well as antioxidants to protect your hair against UV exposure. You use it weekly, leave it on for 5 minutes and it leaves your hair super silky and nourished. I wish it came in a slightly bigger tube as I've used it up quite quickly, however it's affordable compared to other professional haircare brands and it works really well.
Price: $26
Kerastase has been a long-time favourite of mine and their haircare is fantastic. It's used by professionals and while it does have a slightly higher price point, it absolutely does what it says. I talked about their shampoo and mask in last month's beauty spotlight, and this month I've been trying their blow dry lotion and it's brilliant. You only need a coin-sized amount, you run it through damp hair and blow dry and it leaves your hair so smooth and tamed plus it's a heat protector too.
Price: $49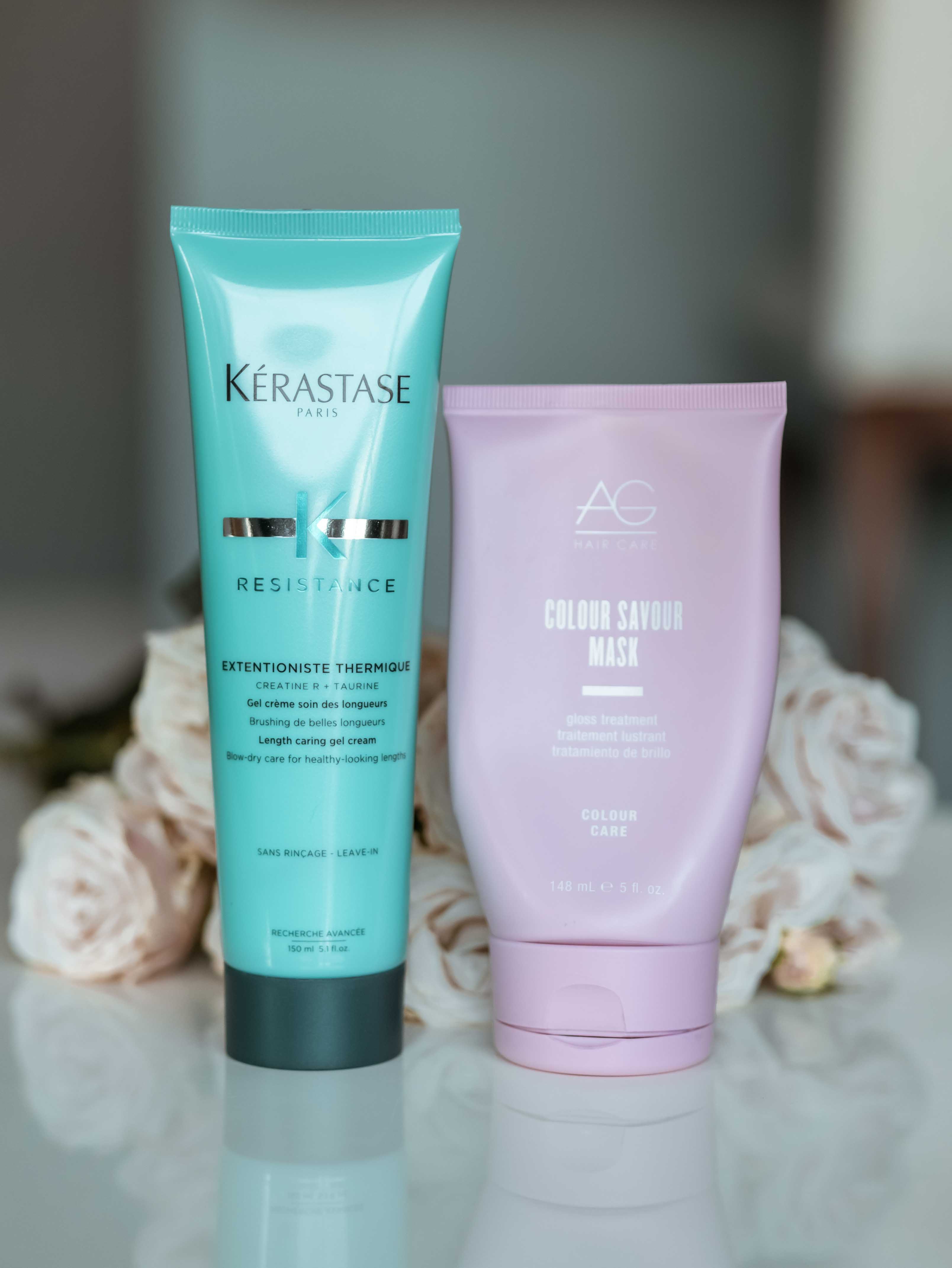 Let me know if you also love any of these products or if you have any recommendations for me too!
[Disclaimer: Some of the products mentioned are PR samples, meaning they have been sent to me by the PR or the brand. All thoughts and opinions are my own, I'm under no obligation or contract to write about any of these items, it's simply products that I think are worth talking about and love using. Certain links are also affiliate links, which means if you purchase the product I will receive a very small percentage for influencing the sale.]