I always love digging deeper and learning more about the products I use on an everyday basis so I know exactly how and why they work. Tea tree oil is something I've used for years, but only recently did I learn just how much of a natural powerhouse it is and how it can be used in so many different ways.
Last year, I was introduced to Thursday Plantation when the brand sent a few products for me to try out. I found myself using the tea tree products a lot, especially the antiseptic cream and essential oil, and they quickly became a staple for me especially when we travel and for outdoor adventures. I took a few products to Bali last year, not really knowing how much I'd use them, but they ended up being a travel essential especially to help ease and protect against mosquito bites (if you've been to Asia, you'll know the mosquitos are relentless!) and as an antiseptic for cuts and scrapes which are inevitable when you're adventuring and scootering around.
Tea tree is incredibly versatile, so I find their products to be ideal for travelling and for things like camping, road tripping and hiking as they have multiple uses. I used their products a lot during our recent Banff road trip too which is where the photos in this post were taken (we took them at Peyto Lake and it was beautiful)!
Anyway, I've been learning more about the benefits of tea tree oil when used in skincare, medicine, and at home and it's amazing how powerful it is. I recently started using tea tree oil in my cleaning products, I've used it to get rid of keloid scars around my ear piercings before and it works absolute wonders to soothe itchy bug bites, and it's just one of those products that you need to have in your cupboard.
This autumn, I'm really excited to be partnering with Thursday Plantation and I thought I would write a post delving more into the benefits of tea tree oil, how to use it and what you need to look out for when buying pure essential oils. I hope you find this post useful and if you end up trying Thursday Plantation's products or you already use them, let me know in the comments!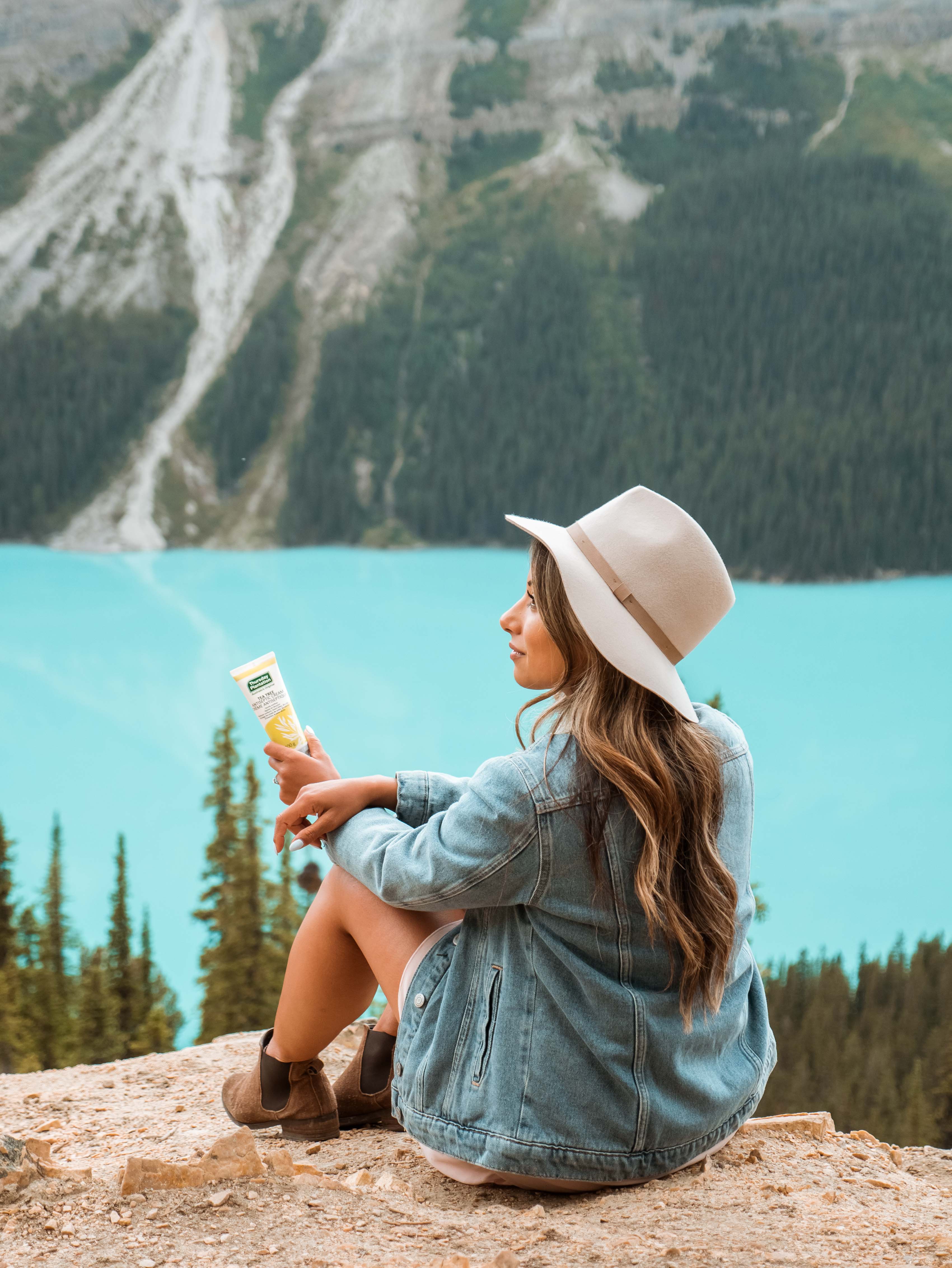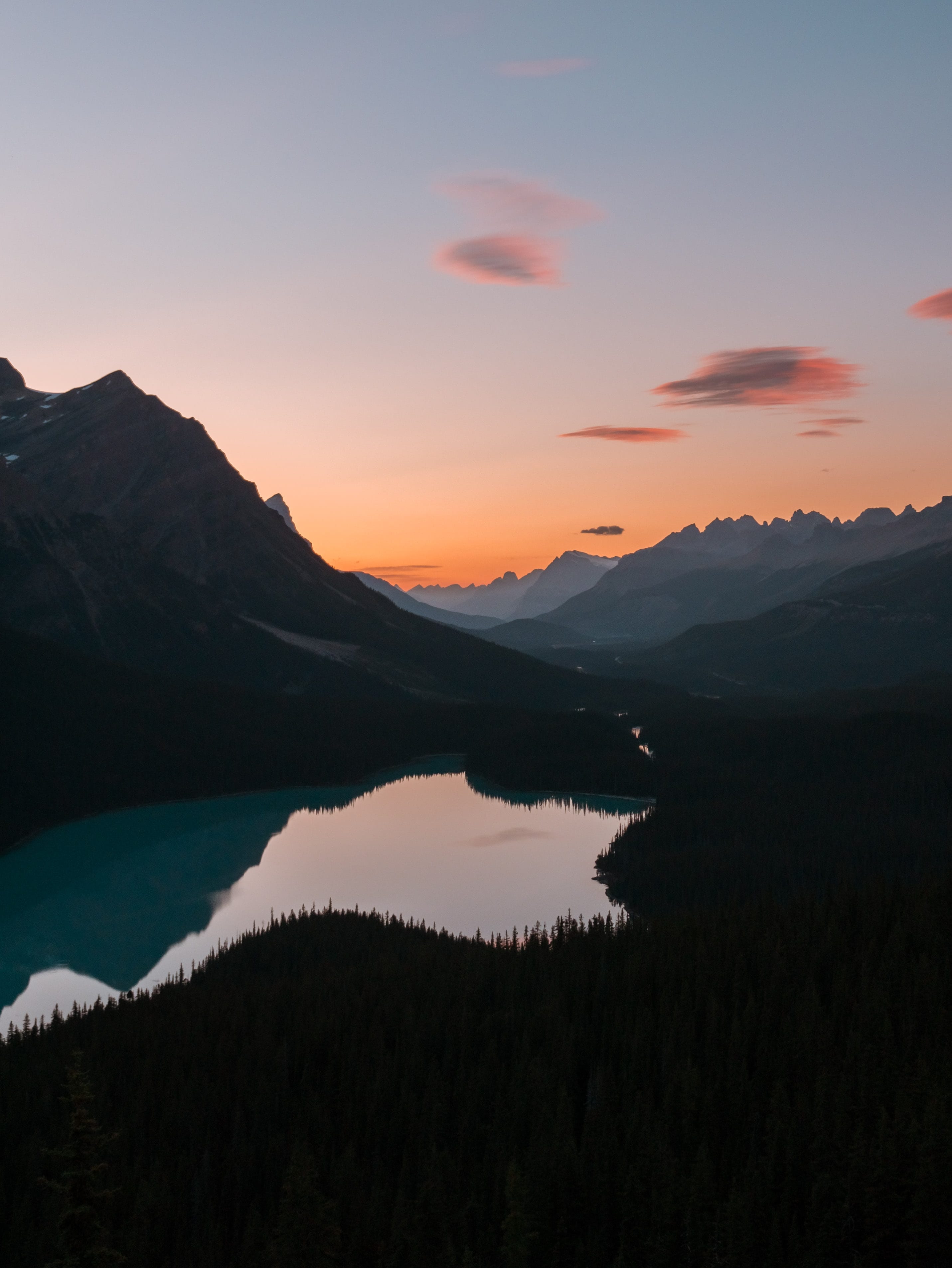 What is tea tree oil and where does it come from?
Let's start with the basics. Tea tree oil comes from the leaves of the Melaleuca alternifolia tree found in Australia. It's an essential oil that's been used for many centuries in natural medicine as an antiseptic and anti-inflammatory. You can buy tea tree oil in its 100% undiluted form (ie. pure oil) or, incorporated into products such as antiseptics, skincare, makeup removers, toothpaste, haircare, household cleaners and head lice treatment.
Tea tree oil contains a compound called terpinen-4-ol which is what makes it so effective. This compound has been proven to kill certain bacteria, fungi and viruses which is why it's a common natural remedy to help with wound healing and for treating a range of skin conditions. Products with a higher percentage of terpinen-4-ol (30% upwards) are more effective in treating skin concerns and killing bacteria.
Benefits of using tea tree products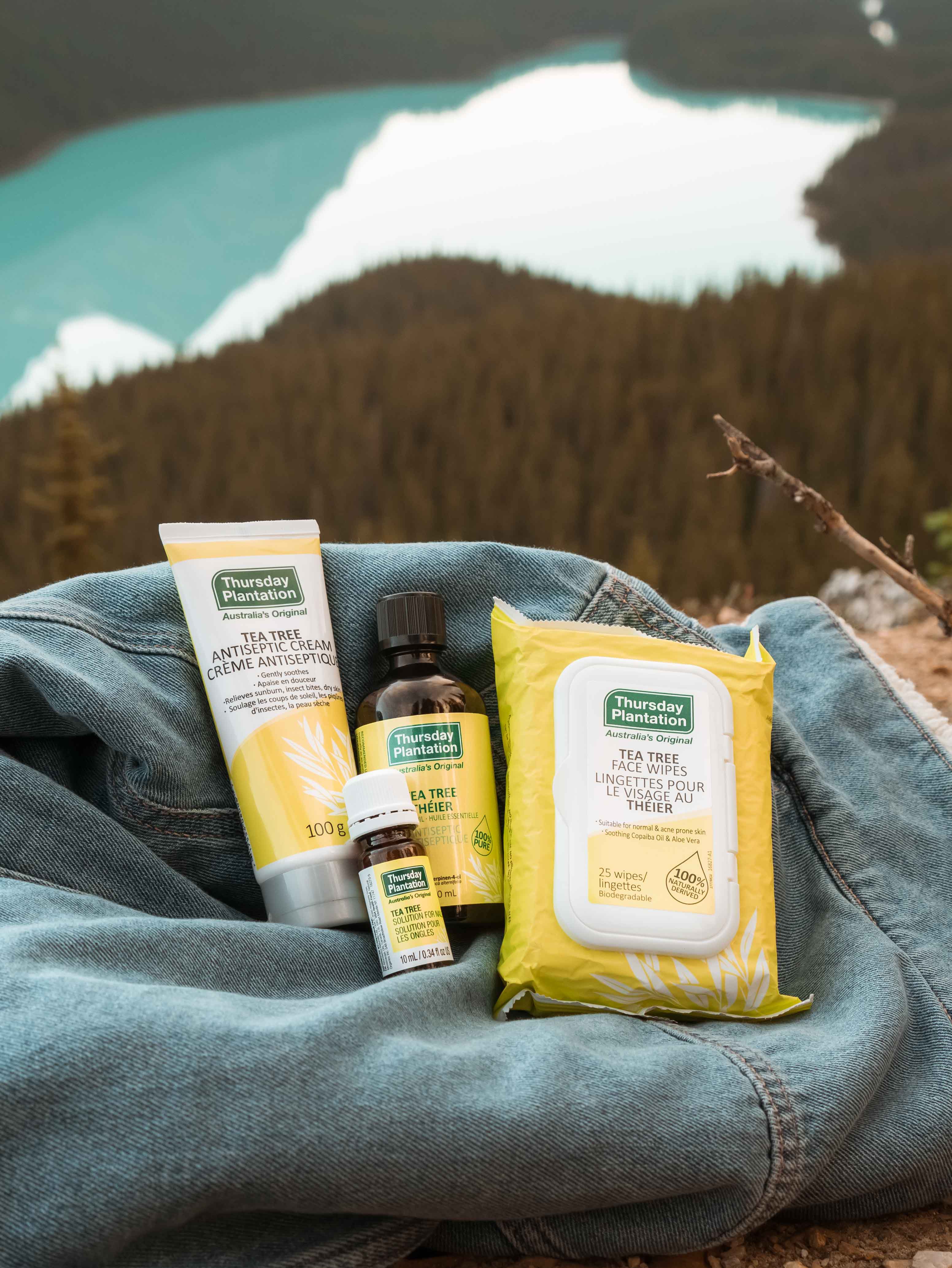 1. It's an antiseptic & antibacterial
Tea tree oil is most famous for its antiseptic, antibacterial and anti-inflammatory properties. It's used as a natural alternative to chemical cleaning products, antibiotics and acne treatments as it helps to fight inflammation and kill bacteria. It's also effective in killing a range of yeast and fungi infections and can be used to treat athletes foot.
It's commonly used to disinfect minor cuts and broken skin as it kills the bacteria that causes infection in wounds. You can either use a ready-made antiseptic that contains tea tree oil (such as Thursday Plantation's Tea Tree Antiseptic Cream) or, you can use pure tea tree oil and dilute it. Mix one drop of tea tree oil with coconut oil, clean the wound and cover with a bandage and repeat daily until a scab has formed. If you don't have coconut oil, you can also mix one drop of tea tree oil with 1/2 cup of water. This also works well for disinfecting new piercings to prevent infection and scarring.
2. Tea tree oil is all natural
One of the best things about tea tree oil is that it's all natural! We're learning daily about the number of chemicals we come into contact with in our food, cleaning products and beauty products, so tea tree oil is a great ingredient to try if you're veering towards more natural remedies.
3. It can help fight acne
I remember when I was dealing with acne, I came across so many tea tree products and this is why! Tea tree is great for fighting acne and it prevents blemishes by killing acne-causing bacteria in your skin and reducing inflammation. Unlike certain chemical acne treatments, it doesn't compromise the healthy microbiome on your face and it doesn't cause an imbalance.
To use on acne, dilute 2 drops of tea tree oil in a carrier oil (such as rosehip) and apply to the affected area. I don't recommend applying pure tea tree oil to your skin. It's more gentle than benzoyl peroxide but it can dry out your skin, so use it sparingly. You should use a face SPF when using tea tree oil on your face as it can make your skin more sensitive to UV rays. You can also buy tea tree acne skincare products, such as Thursday Plantation's Medicated Gel for Acne that's free from benzoyl peroxide.
4. Tea tree helps relieve insect bites - plus it's a great repellant
I'm sure I'm not the only one that gets eaten alive by mosquitos. I always get bitten like crazy plus I can never resist scratching them so I end up with really swollen arms and legs and it's not nice!! I tried out Thursday Plantation's Antiseptic Cream last year when we were in Bali to ease my itchy bites and I was amazed by how effective it is. It stops itching completely and I've found that when I use the cream, it actually works wonders as in insect repellent as well. So, whenever we're in the tropics or we're out hiking, I apply this to my skin and it keeps insect bites at bay. It does have quite a strong tea tree scent but I like it, and I try to avoid using chemical insect repellants as they can be toxic so this is a brilliant natural alternative.
5. You can use it to make all-natural household cleaners
Another way I use tea tree oil is in cleaning products and there are endless uses for it around the house. I try to avoid toxic cleaners and tea tree oil is a really effective natural sanitizer. I mix water, lemon and tea tree to make an all-natural cleaner for the kitchen and bathroom. You can also mix a few drops of tea tree oil with your laundry detergent to eliminate musky odours that are caused by a buildup of bacteria in your washing machine. And to disinfect your yoga mat, mix water, tea tree and eucalyptus oil in a spray bottle and use it to keep your mat smelling nice and fresh.
6. It softens cuticles
I learned recently when I received Thursday Plantation's Solution for Nails that tea tree oil is really effective for soothing and healing cracked and inflamed cuticles. I use it on my nail beds when they need some extra love and it's not at all greasy and soaks into your skin really quickly.
7. It's affordable
And finally, another great benefit of tea tree oil is that it's really affordable. You can get a bottle of tea tree oil for as little as $8 and the majority of Thursday Plantations Tea Tree products fall under $25. Amazing!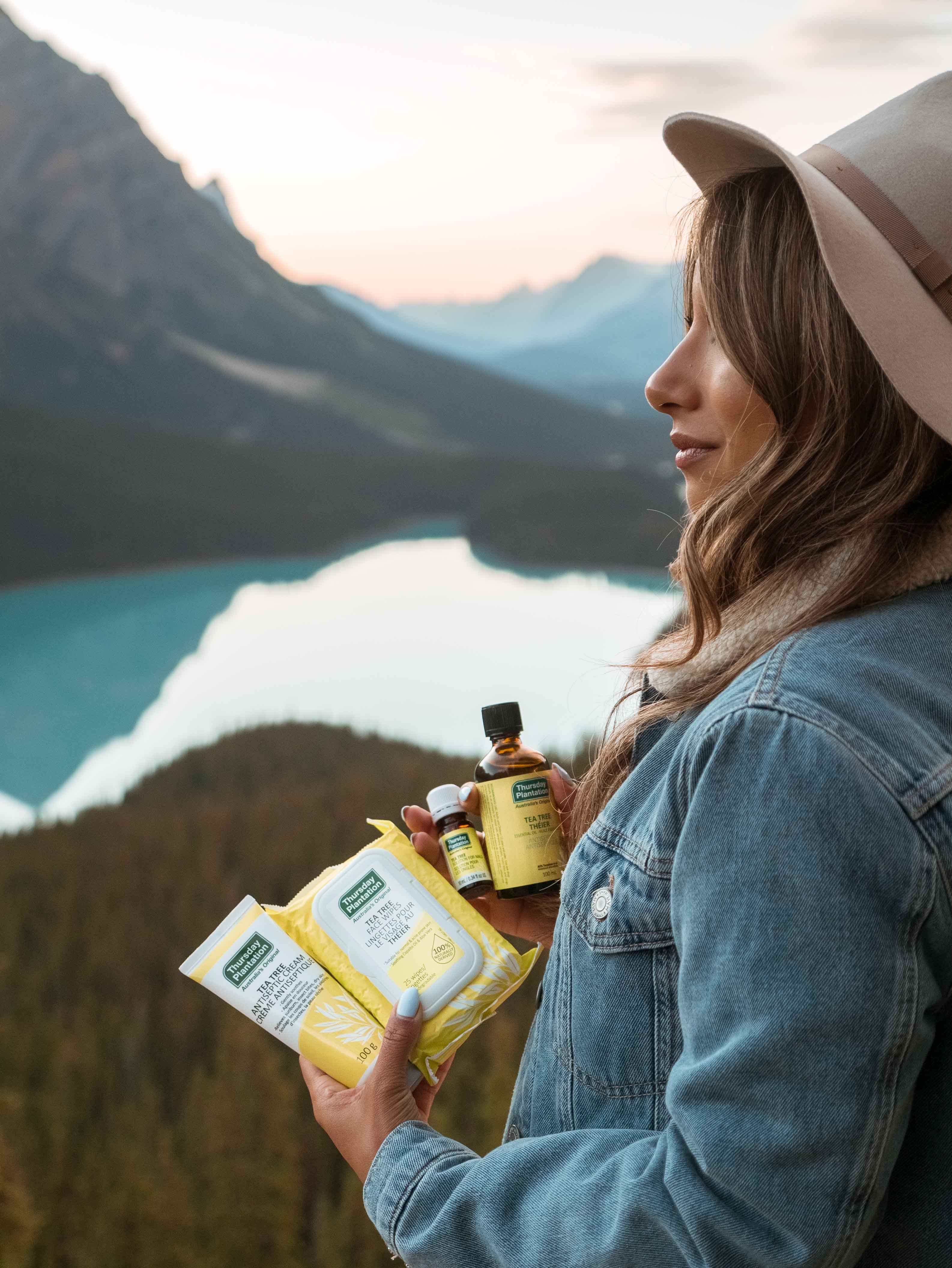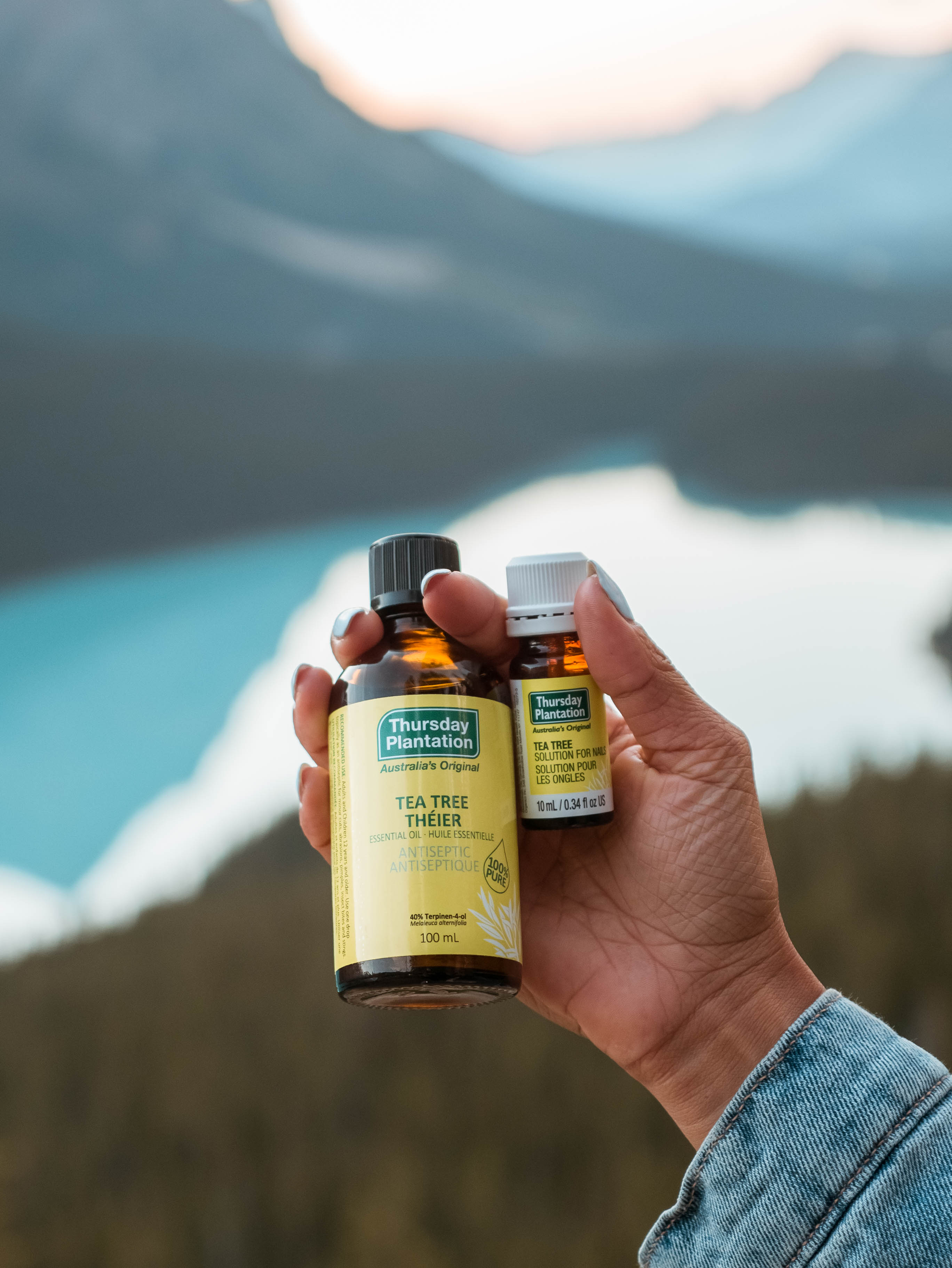 What to look for when buying tea tree oil
I also wanted to touch on what you should look for when buying tea tree oil. Obviously, you want to get your hands on the purest form of tea tree oil, but unfortunately, more than half of the tea tree oil you find on Canadian shelves isn't 100% pure.
There is a major lack of regulation when it comes to essential oils and they're often mixed with other oils or contaminated with pesticides, phthalates, and other chemicals which can lead to skin irritations. Thus, you want to be careful with what you buy, and purchase only the purest oil so you experience the full benefits.
Here are a few things to look out for when buying tea tree oil:
- It's recommended that you buy tea tree oil from Australia or Australian brands as their regulations allow for only the purest of Tea Tree Oil to be sold on the market. Australia has a long history of producing essential oils with stricter quality controls and regulations.
- You want the label to say that it's a "product of Australia" or whatever country it's from, rather than simply "bottled in Canada".
- Look for oils in dark or amber coloured glass bottles. Clear glass bottles are not advised, as exposure to light will cause the oil to oxidise. Plastic bottles are a big no-no too, as undiluted essential oils can actually dissolve plastic. Tea tree oil should be kept in a cool, dark place.
How to use pure tea tree oil
If you buy 100% pure tea tree oil, it's also important to know how to use it especially if you're applying it to your skin.
You shouldn't apply pure, undiluted tea tree oil to your skin as it can cause a severe reaction. Instead, dilute it in a carrier oil such as olive oil, almond oil, rosehip oil or coconut oil, or in your moisturiser. Tea tree oil is natural and is suitable for all skin types, however it's always a good idea to do a patch test first before you properly apply it just in case you experience a reaction. While tea tree oil is safe for your skin, do not ingest it (it's toxic when swallowed) and avoid the eye area.
Why Thursday Plantation?
Thursday Plantation is an Australian brand and the original and best selling Tea Tree Oil brand in the world. It has the highest % of Terpinen 4-ol on the market (40%) – which is the antibacterial component of the oil. Terpinen kills certain bacteria fungi and viruses, which is why tea tree is such an effective and versatile natural remedy. The brand's history stretches back to 1973, when its founder started growing tea tree plants and discovered the antibacterial power of the oil.
Since so many tea tree oils on the market aren't pure, Thursday Plantation is a great brand to opt for as you have assurance that you're getting the best quality oil with the highest antibacterial properties. They have a huge range of tea tree products, from antiseptic creams to treat bug bites to tea tree shampoos as well as pure tea tree oil.
You can now buy their products in London Drugs as well as on Well.ca. Their products are vegan-friendly, affordable and not tested on animals.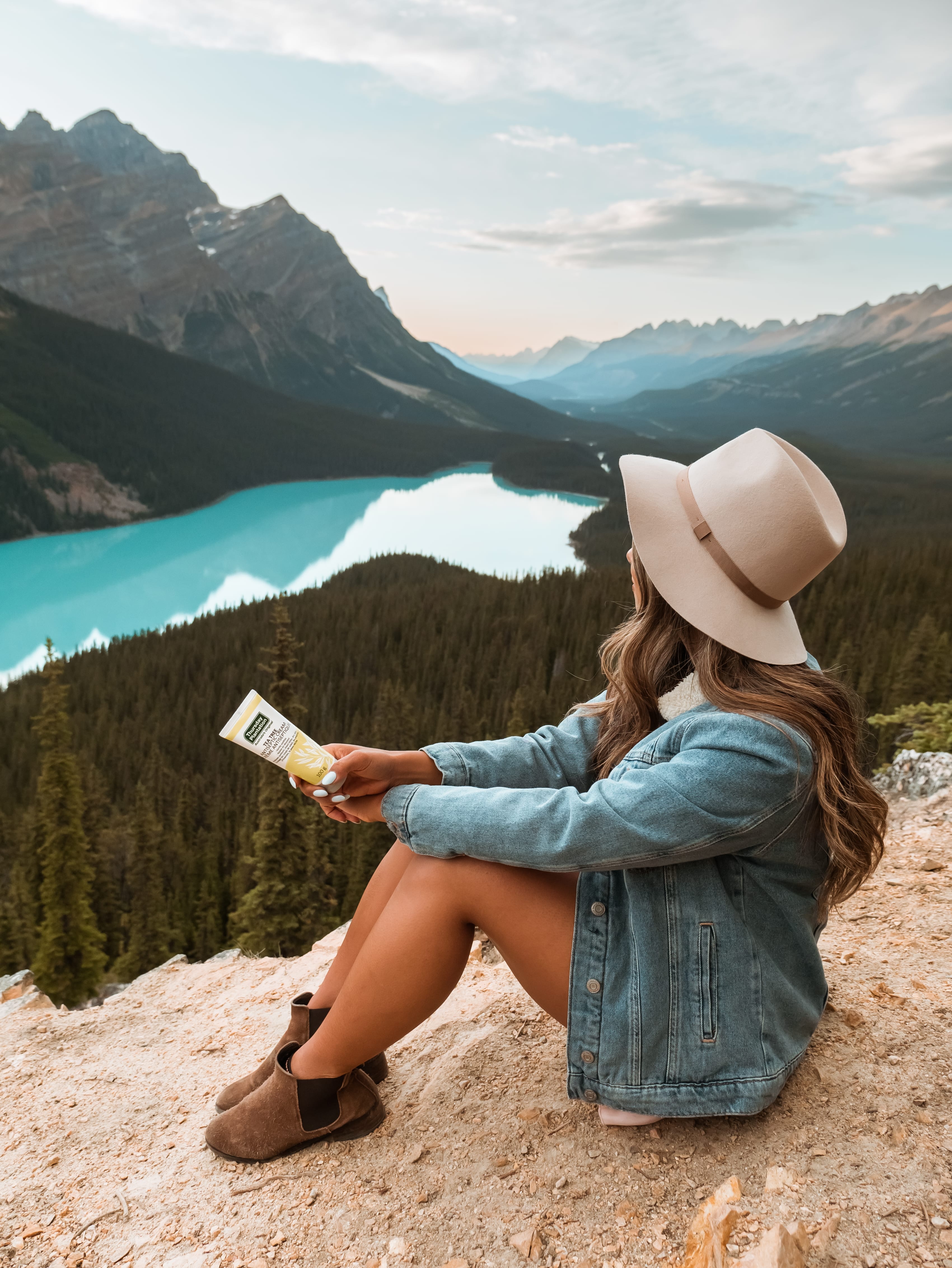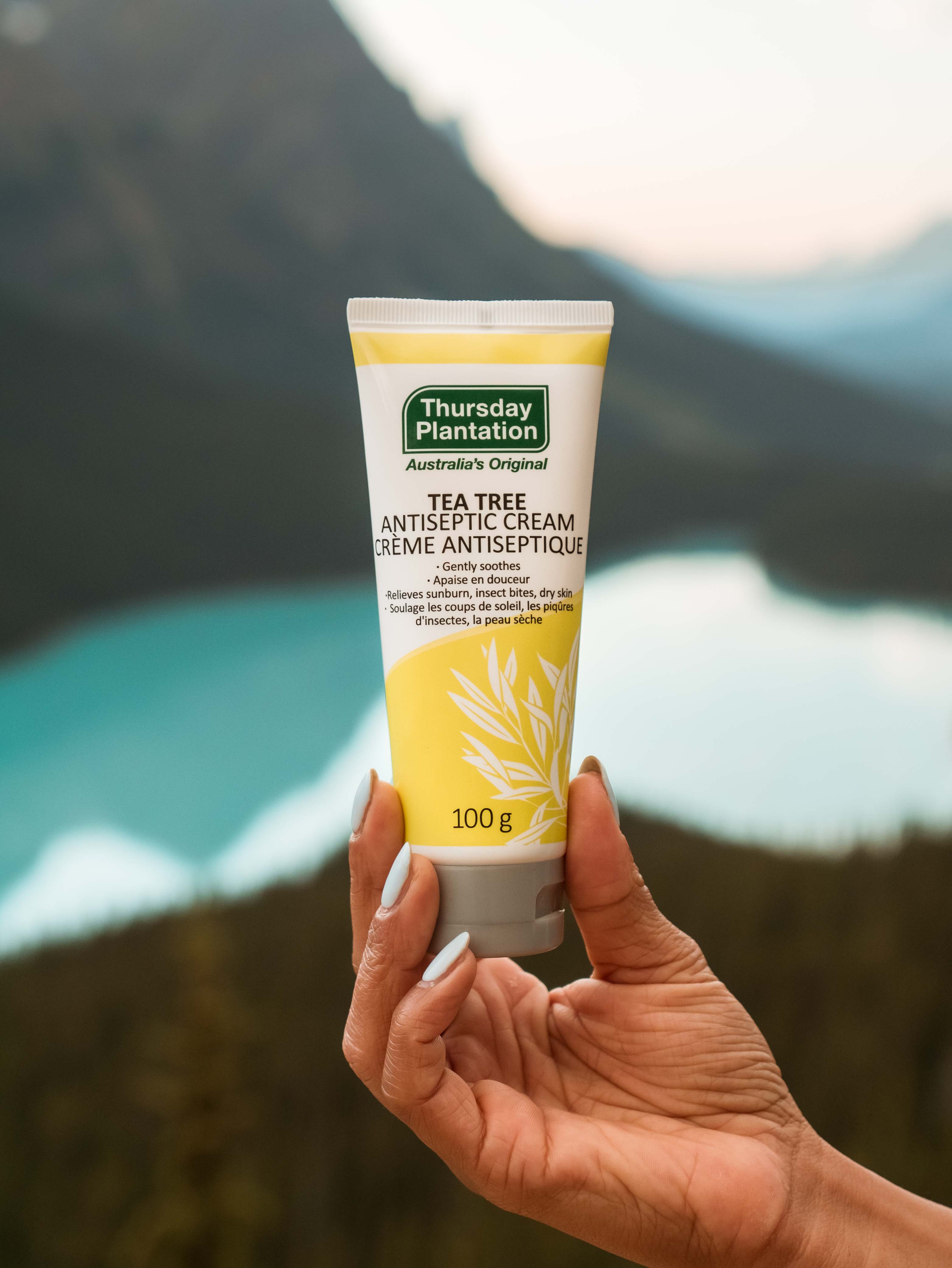 I hope you've found this useful and learned something about the benefits of tea tree oil. Let me know in the comments if you already use it and what you use it for!
[I'm proud to have partnered with Thursday Plantation for this post. All thoughts and opinions expressed are my own 🙂 ]