Montreal is somewhere i've been wanting to visit since we moved to Canada, and last month I finally made it over there and needless to say, fell in love.
It was a fleeting trip and I only managed to sample the city for the best part of 24 hours, but I definitely liked what I saw and I can't wait to go back.
Bella and I were already in Quebec on our winter adventure trip with Ford, so it made sense to extend for an extra day so we could make the most of being on that side of Canada and finally get a taste of beautiful Montreal. It was everything I thought it would be - the culture was unique, the food was divine, and I just loved that it was so French.
I didn't realize how much I missed speaking French until this trip, and it brought back so many memories of living in Paris, especially when we were exploring Old Montreal. I must admit, we weren't prepared for how cold it was - it was -8°C, which for Montrealers is probably tame, but for us, it felt painfully cold. The cold was much drier and more biting than here in Vancouver, and it quite literally did chill me to the bones, but I guess the climate is all part of the experience and at least I know what to expect for next time!
So, if you're planning to spend 24 hours in Montreal and you're wondering where to play, what to eat and where to stay, here's an overview of some of my recommended activities and eateries & things you shouldn't miss during your trip.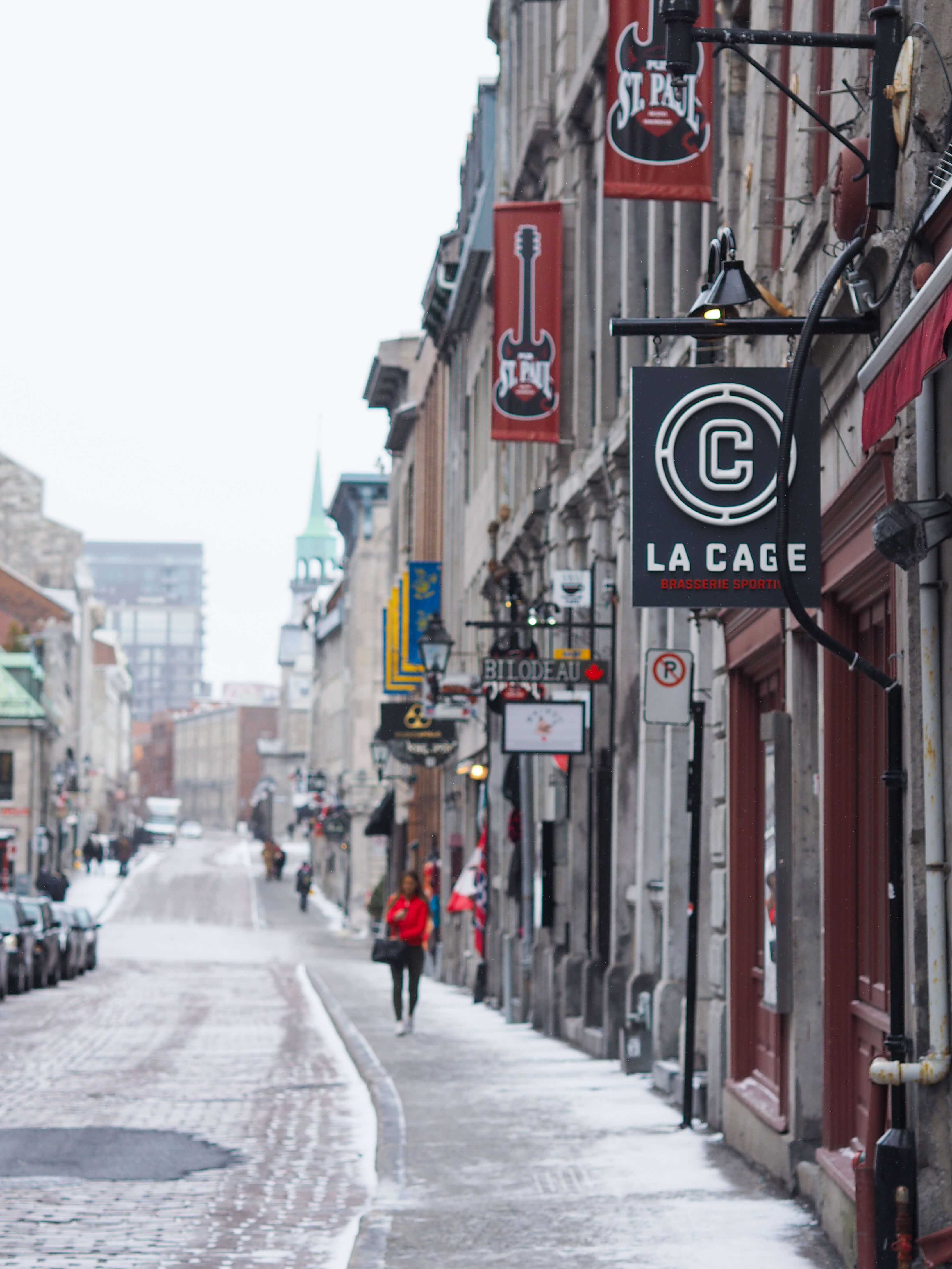 Top Things To Do In Montreal
There are so many great things to do in Montreal, whether you're a foodie, you want to get stuck into the arts and culture, or you just want to explore a new city. But if you're only visiting Montreal for 24 hours, you have to be picky with your time, so here are some of the top things to do if you're looking to experience the best of what the city has to offer.
Explore Old Montreal
Even if you don't have a lot of time to spare, make sure you squeeze in a stroll around Old Montreal. I felt like i'd been transported back to Paris and the cobbled streets, heritage buildings, and cute cafés made me feel so nostalgic. Old Montreal offers a beautiful taste of Europe and it's such a contrast to the rest of the city. Here you'll find a number of quaint shops, art galleries, rustic cafes and upmarket restaurants, and the whole area is so pretty. Places Jacques-Cartier is also a very picturesque spot with cute cafes and restaurants, souvenir shops, historic buildings, as well as the City Hall.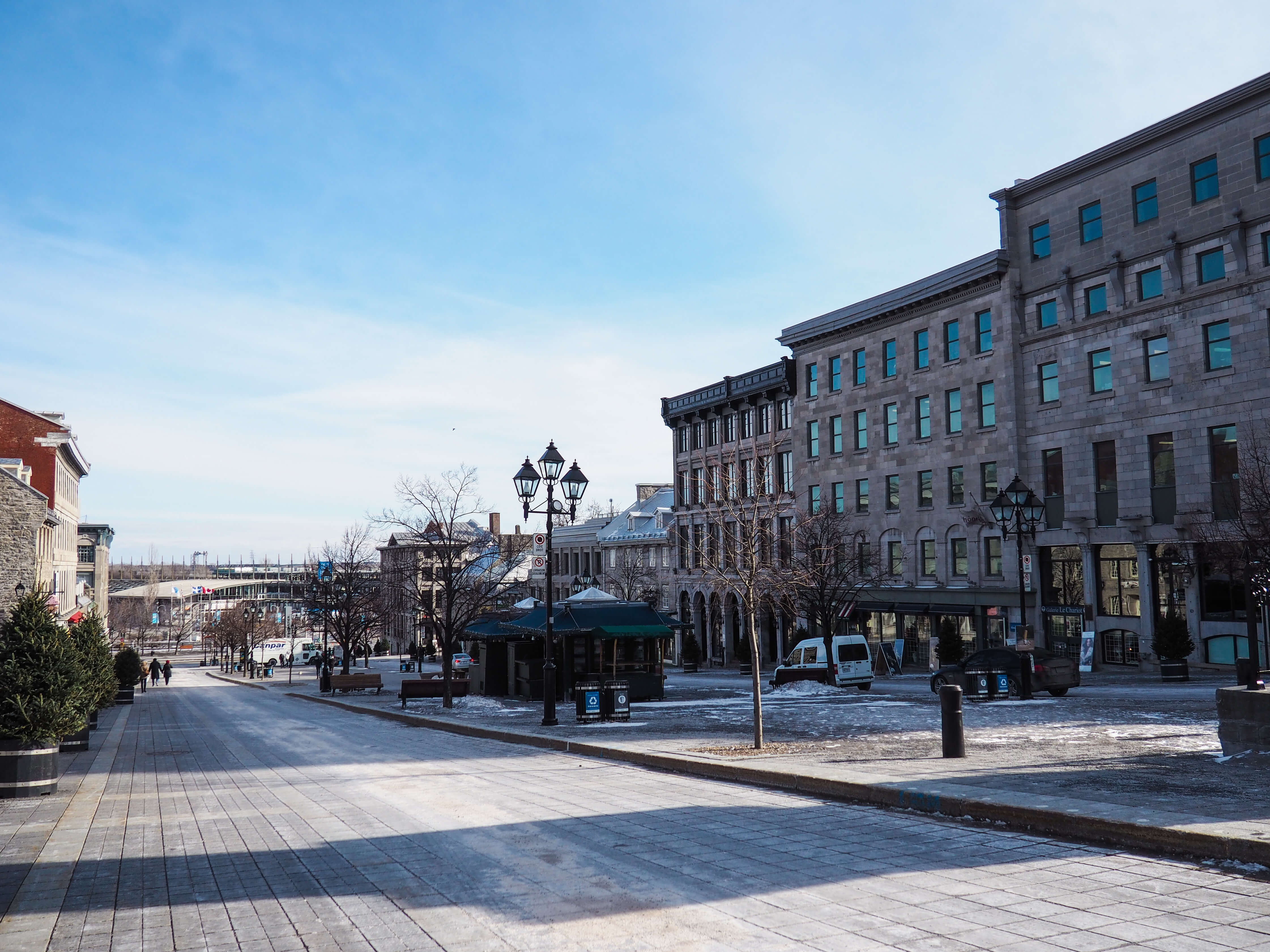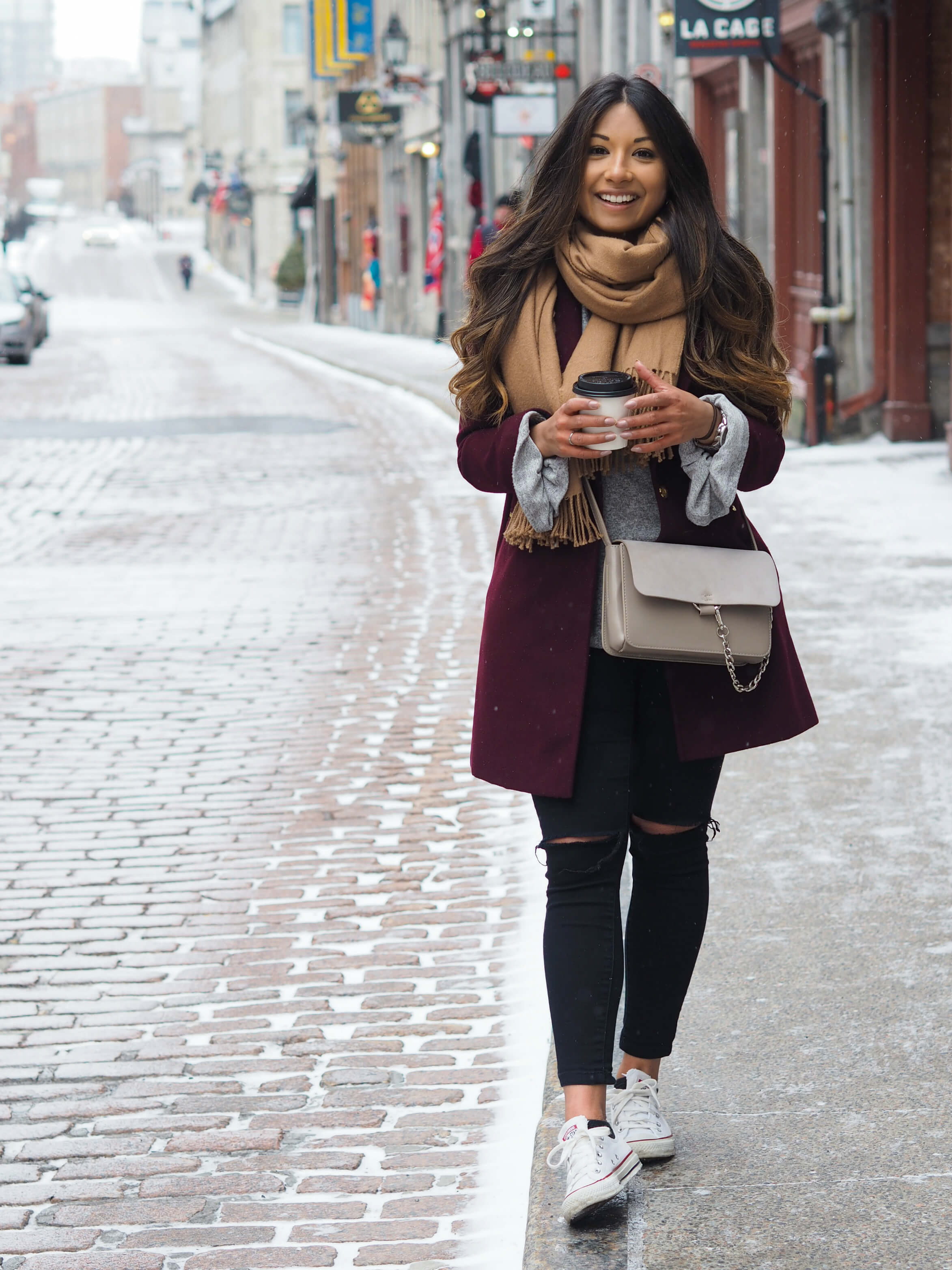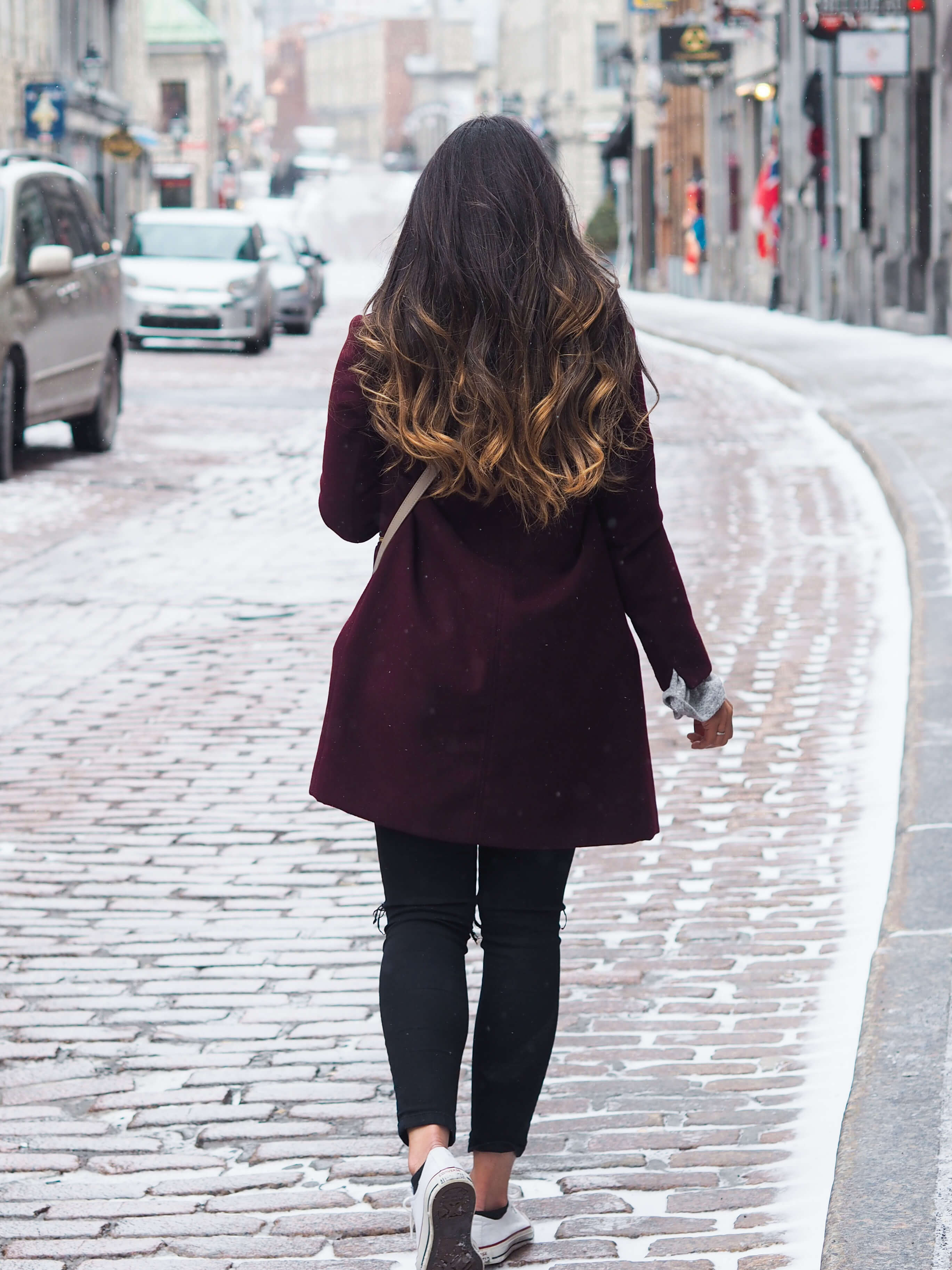 Go Shopping
If you're looking for a rainy-day activity, Montreal's shopping malls, boutiques, and underground stores should keep you occupied. Aside from The Bay and the Eaton Centre, there are also stores along Sainte-Catherine (between De La Montagne and Saint-Denis), La Maison Ogilvy on Sainte-Catherine which is known for its high-end designers, Mont-Royal Avenue which is a great area for thrift stores and unique finds, and Saint-Laurent Street is home to a number of Quebec designers and smaller-name brands. Click here for some more info on Montreal's shopping areas.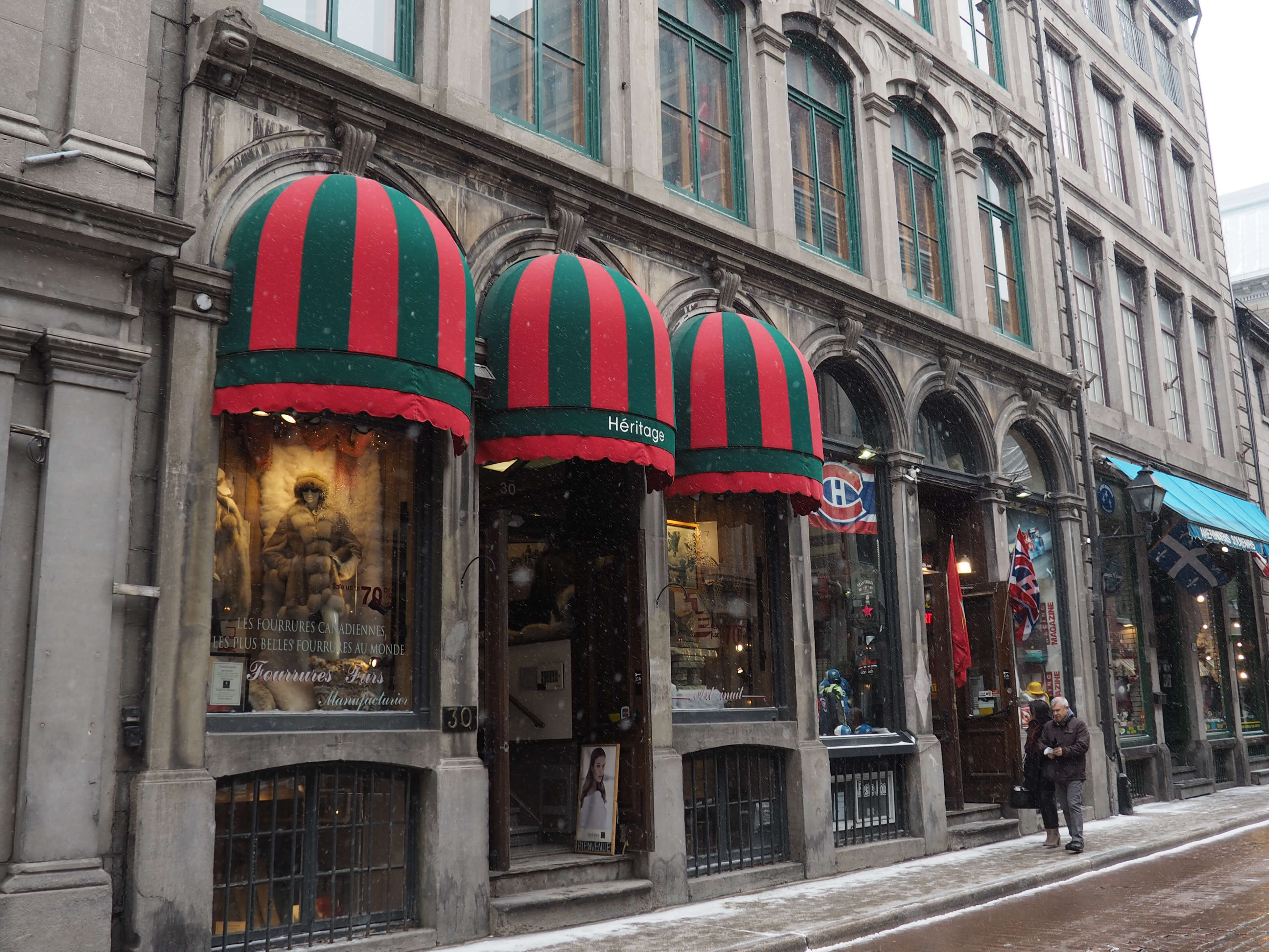 Head to Mont-Royal
Rising up 233 metres above the city, Mont-Royal is a great place to see Montreal from a whole new perspective. We didn't get time to come up here but I've heard it's such a lovely spot and that the views are fantastic especially on a clear day.
Eat!
It's safe to say that eating is definitely one of the top things to do in Montreal! There are amazing food places on every corner, and a trip to this Quebec city isn't complete without a taste of their signature dishes - bagels, poutine, and Montreal smoked meat are all a must. The foodie scene is booming and you won't be stuck for places to eat, drink, dessert, or fill up on caffeine. I didn't have one bad cup of coffee while there (and we had a LOT as it was so damn cold) and since Montreal is so wonderful and diverse, this has also given rise to cuisine from around the world.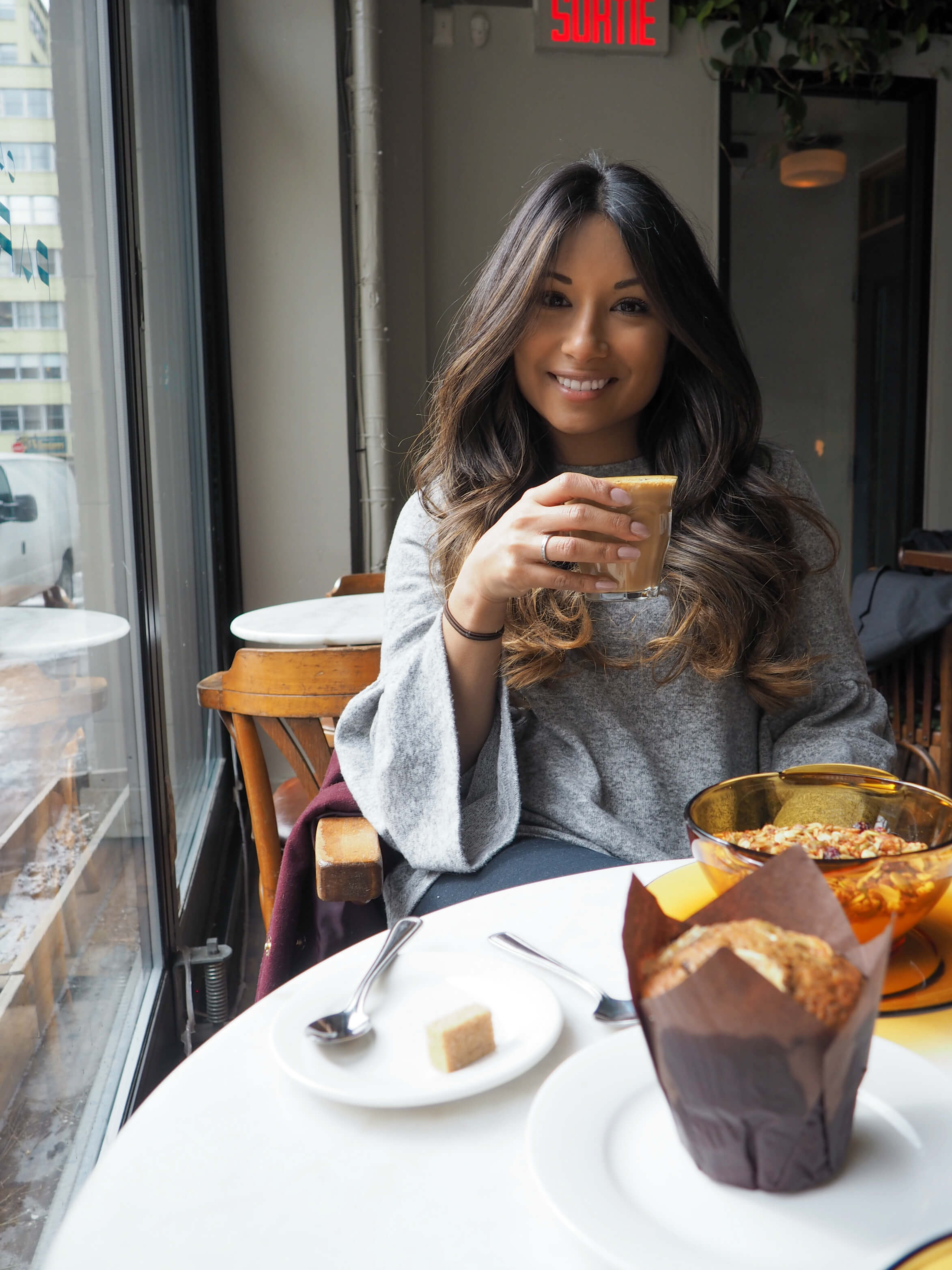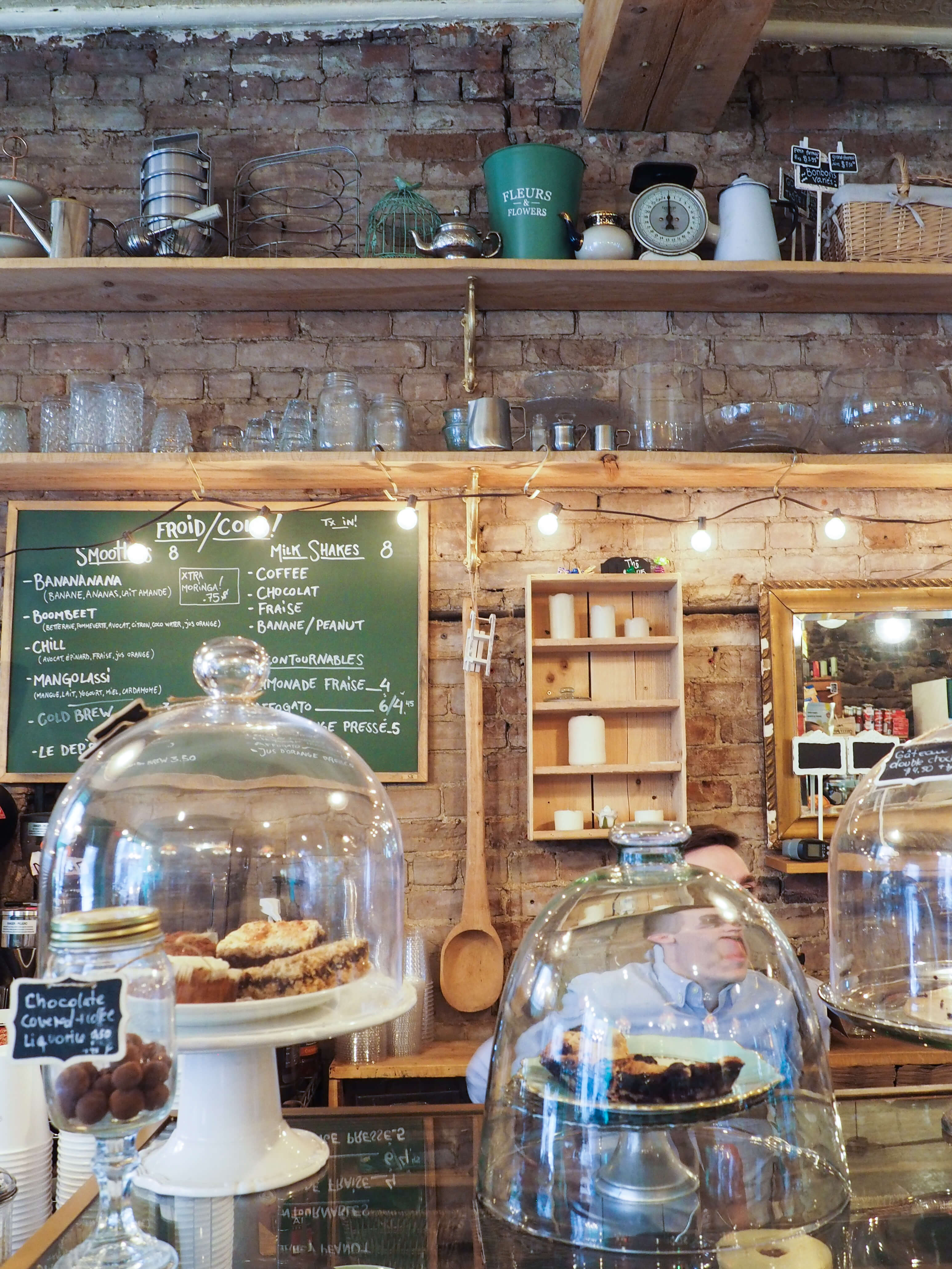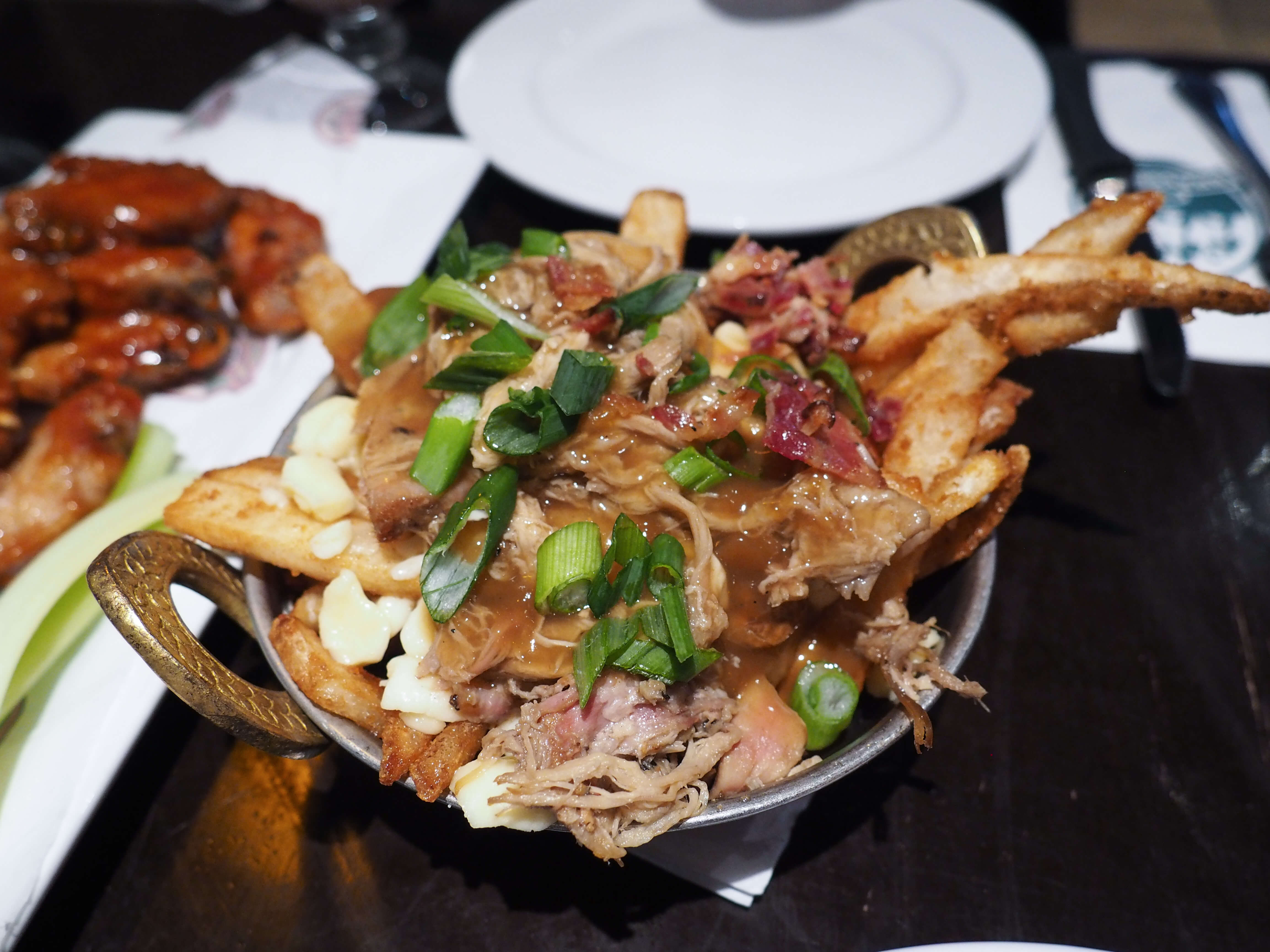 Get Cultural
Montreal has been named as the "Cultural Capital of Canada" and for good reason. It's a melting pot of different ethnicities which has created a very distinctive culture, far from what you find in other Canadian cities. It has such a unique arts and culture scene, and has a number of great galleries, museums, churches & cathedrals, and theatres. Notre-Dame Basilica is a must-visit, and it's actually Montreal's oldest church. It was being renovated when we were there so we didn't get chance to go inside, but the exterior is absolutely gorgeous and every evening a light show is put on to illuminate the church and recount how Montreal became the city it is today. Although they're not usually my cup of tea, there is also a Hop-on-Hop-off tour that allows you to easily make your way around the city's key attractions.
Visit The Old Port
The Old Port is a great place to stroll and it's beautiful in both summer and winter. In winter, the river is completely frozen over and the city puts on cool wintery events, as well as a huge outdoor skating rink. In summer, the port is apparently a great spot to drink, eat, sunbathe, paddleboard and cycle. You'll also find cruises and excursions and you can enjoy a gourmet meal on the water as you take in the city by night.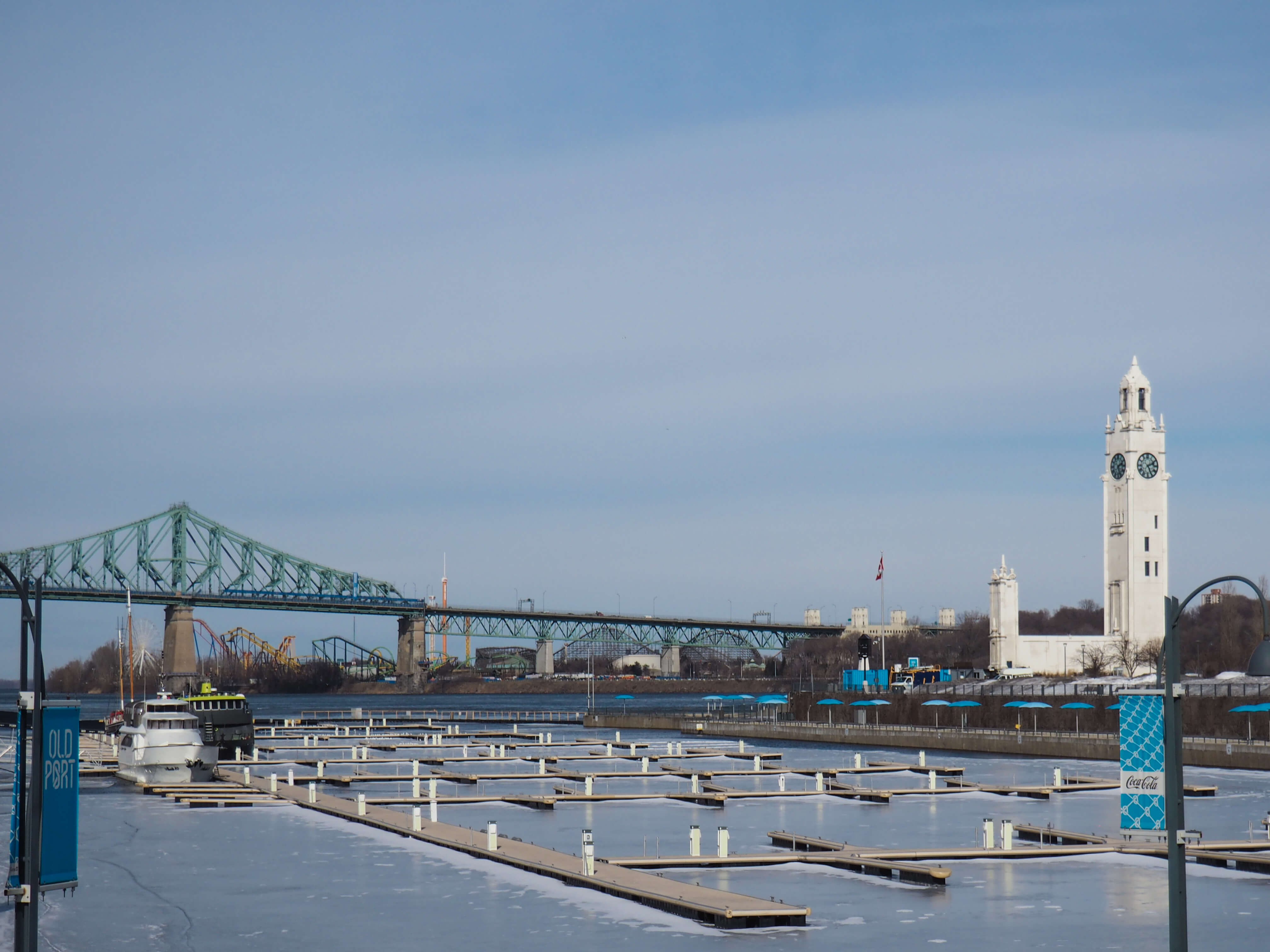 How To Get Around Montreal
You don't need a car to get around Montreal, especially with Uber and the Metro system. The city is pretty walkable and you'll definitely want to explore neighbourhoods like Old Montreal on foot. The Underground Pedestrian Network is also pretty cool too - it's a 30-km network of underground walkways that feature shops and malls, cafes, restaurants, attractions, and Metro stations, meaning that when it's unbelievably hot or cold you don't have to brave the outdoors. The Metro is also well connected and runs up until around 1am each night. It costs around $38 to get to the city from the Airport via cab (excluding tip), or an Uber costs a little less.
Recommended Eats
Montreal has a top notch foodie scene and eating is undoubtedly one of the best things to do in the city. We managed to cram in quite a few eateries during our 24-hour stay, and I didn't realize how diverse Montreal is when it comes to food. The coffee was consistently amazing, the food was the perfect blend of rich & comforting, and each place had a distinctive charm which I loved. This isn't a comprehensive list of the best places to eat/drink/dessert in Montreal, but here are a few places that we managed to squeeze in and loved.
Cafe Parvis - Breakfast
Want to feel like you're brunching in Paris? Head to Cafe Parvis. This charming little cafe is the perfect breakfast or lunch spot, with a refreshing retro vibe and great - no, excellent - coffee. For brekkie, you'll find cakes, pastries, and a mean granola bowl (pictured below), and for lunch a selection of handcrafted pizzas and light bites. The walls are rustic and imperfect yet somehow so perfect and characterful, and the window seats are the best spots in the house for people watching and basking in the sun. This place has such a cool feel about it and the vintage decor and vegetation that hangs down from the ceilings make it feel that bit more unique.
Cacao Seventy - Dessert
I'm a huge dessert lover so it would have been rude not to indulge in something sickly sweet. Cacao Seventy (pictured below) is an incredible dessert place with locations across Montreal, as well as other areas of Canada. It may be a chain, but don't let this put you off - the selection is like no other. Also, anywhere that makes chocolate pizza instantly gets my seal of approval! You'll leave feeling so full and satisfied, and most likely in a chocolate coma, which is everything you want in a dessert joint.
Pikolo Espresso Bar - Cafe
Jumpstart your day of exploring Montreal with a latte from Pikolo Espresso Bar. The place is small yet so wonderfully quaint, the coffee is delicious and paired with a freshly-baked handmade pastry, it's the perfect way to kick off your morning. We popped in for a quick coffee and croissant (and to hide from the cold) after reading that it's considered as one of the best cafes in the city, and it did not disappoint!
Escondite - Dinner
If you fancy Mexican food, Escondite is the place to go. The ambience wasn't like anything i've experienced in North America - it was sexy, vibrant, eclectic, and very authentic. The walls are worn yet charming, covered with colourful murals along with skulls lined up behind the bar (pictured below). Start off your night with a hand-crafted cocktail, then - don't skip the starter - begin with the Nachos and Corn Esquite. The Corn Esquite defies logic when you look at the ingredients on the menu, but, it just works. The tacos are delicious too - I opted for the Pollos Hermanos and Baja tacos and they were incredible. If you're looking for somewhere unique, and that will whisk you away for the evening, this is it.
3 Brasseurs - Casual Lunch / Pub Dinner
We stumbled across 3 Brasseurs on our hunt for poutine and it was a great spot for a good old pub lunch. The atmosphere was lively, the decor is wooden and homely and the food was pretty good. It wasn't gourmet or super fancy, but they serve a mean pulled pork poutine (pictured above) and it was the perfect place to warm up from Montreal's biting cold. This is a great place if you want a casual bite to eat in the heart of Old Montreal, and you don't want anything that's too pricey.
Renaissance Hotel - Cocktails
Nothing beats happy hour, especially when it's right in your hotel! The Renaissance Hotel in Downtown Montreal has a very stylish bar/lounge area which serves up great drinks along with a really happening vibe. The crowd is as eclectic as the decor - you'll find business people, travellers, adventurers, couples, all there to enjoy the great food, cocktails, & unique style. A DJ plays in the lobby/bar pretty much every evening and the decor is one of a kind. The rooftop terrace, which is open from April to October, is supposedly amazing and one of the best rooftop bars in the city.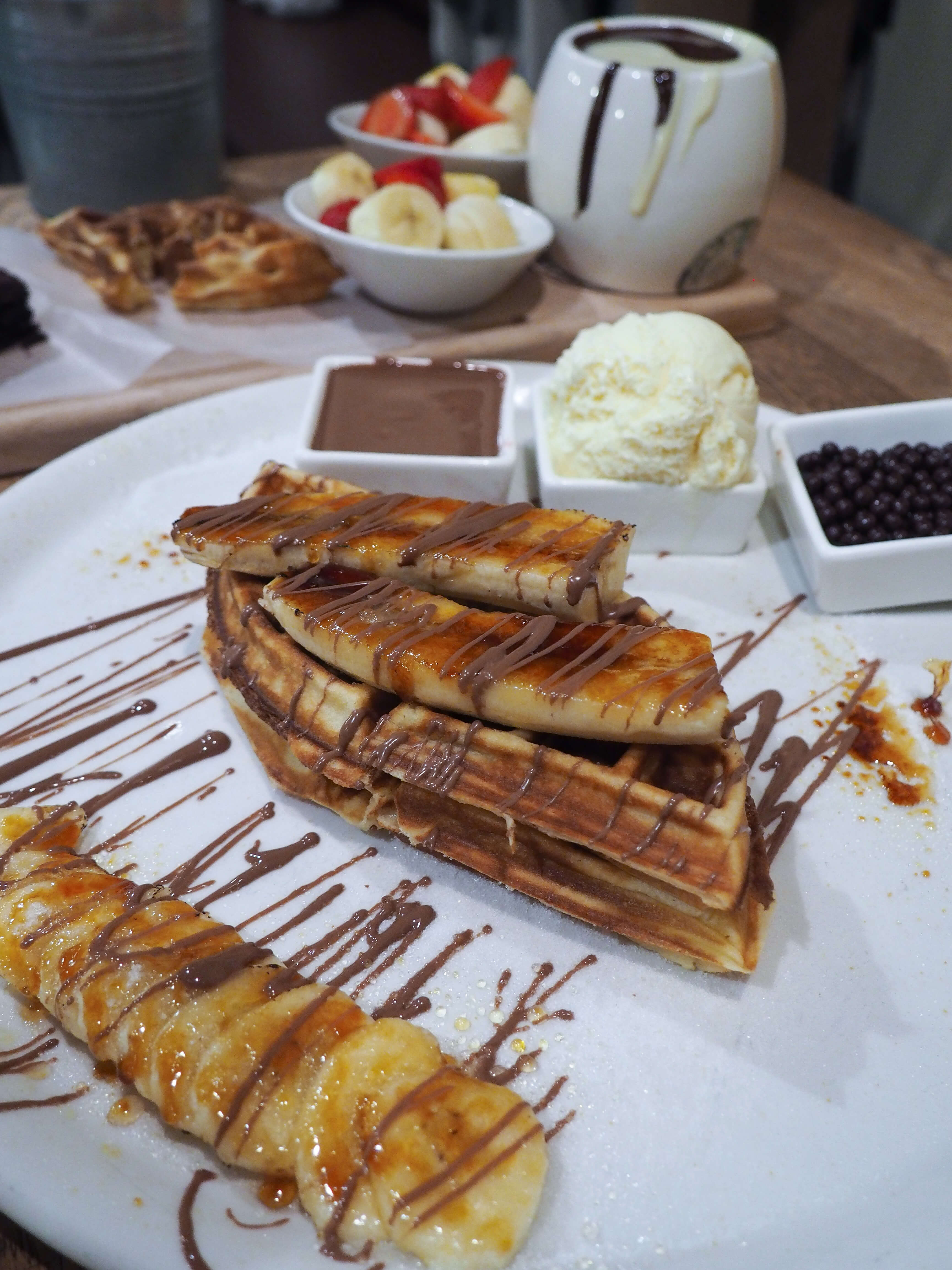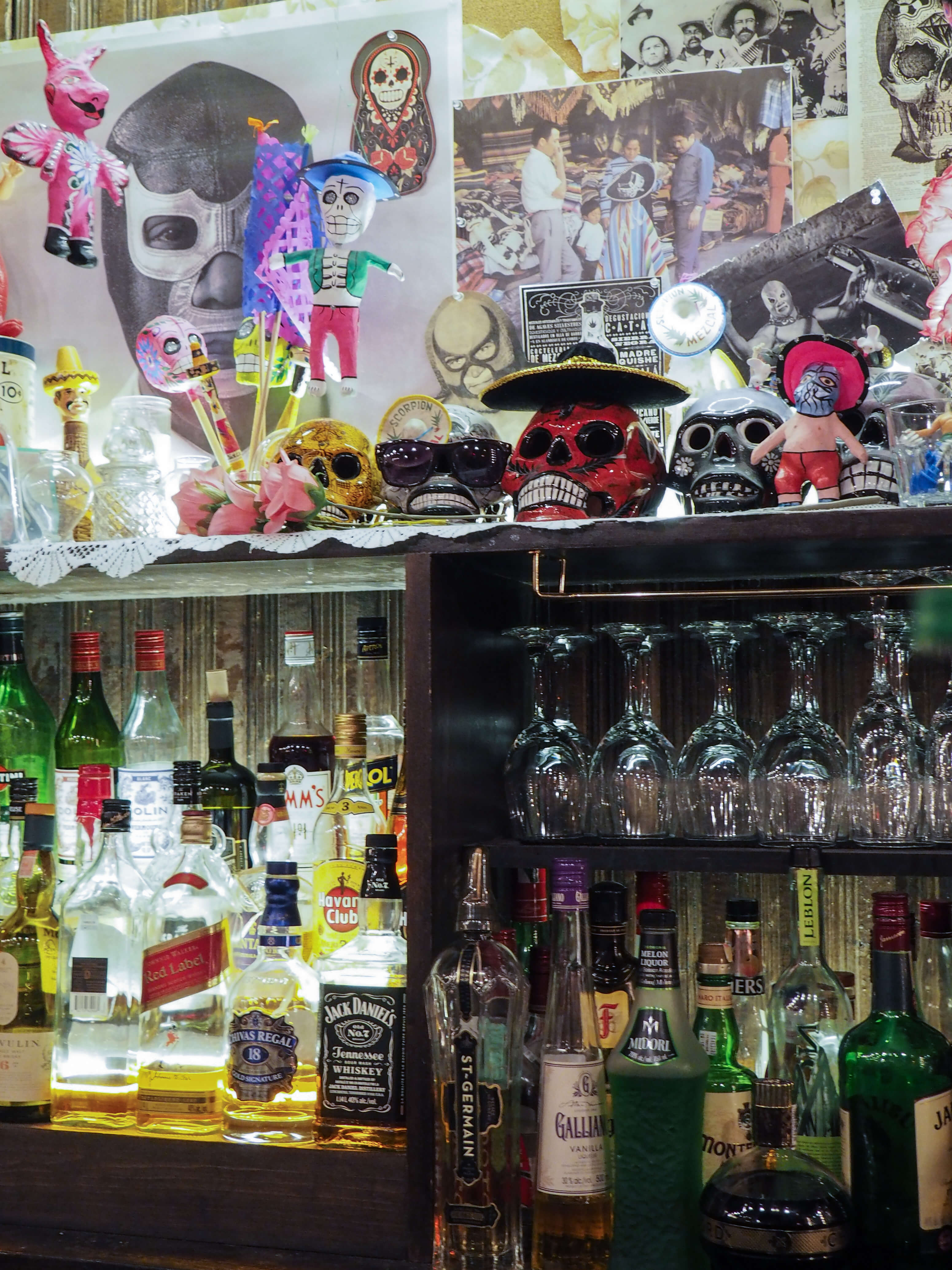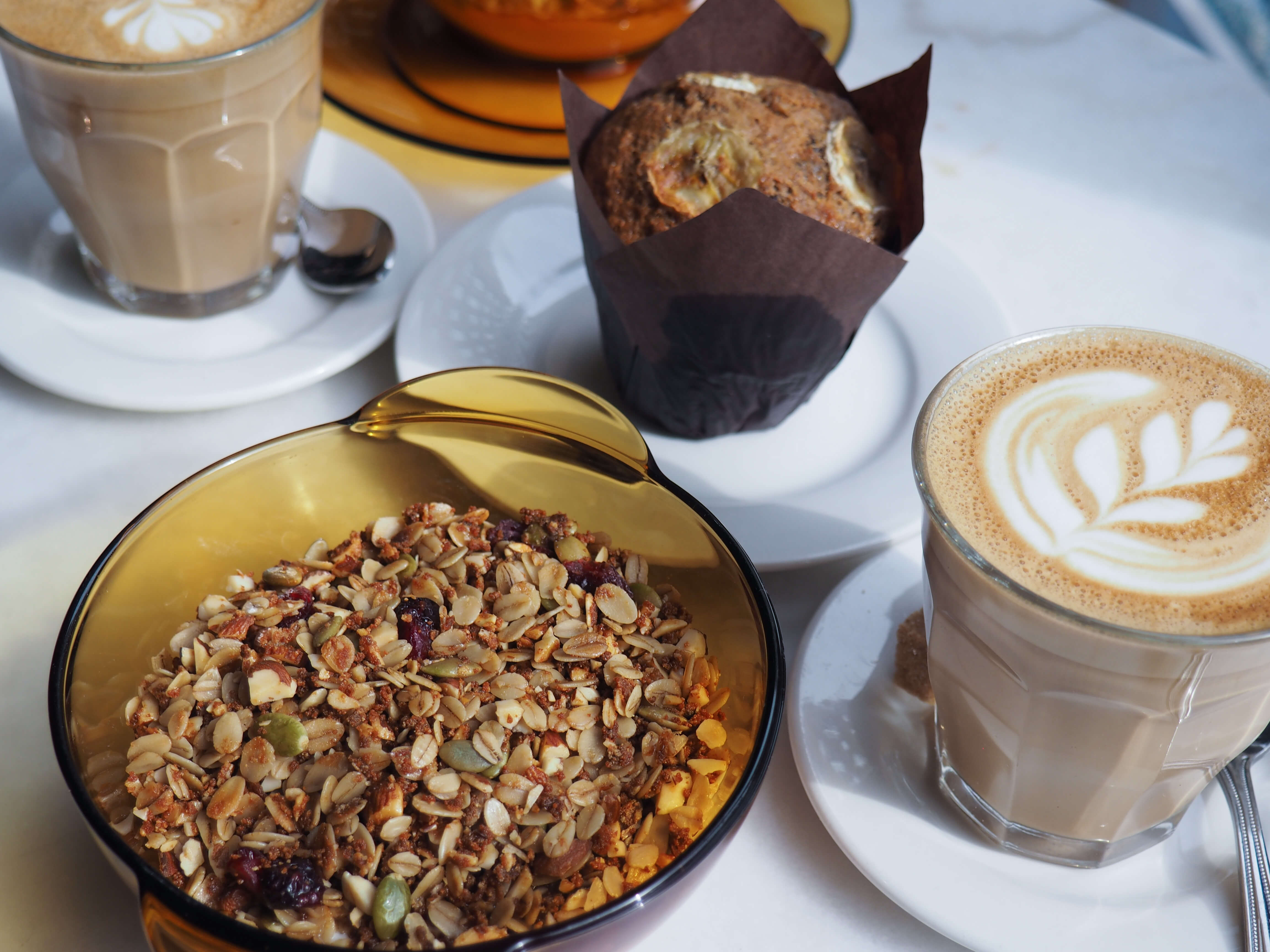 Where To Stay
We stayed at the gorgeous Renaissance Montreal which is right in the heart of Downtown Montreal. The style is eclectic and contemporary, yet ever so luxurious at the same time, and the hotel delivers big-chain amenities (it's owned by the Marriott) but with a boutique design and personal service. Most of the artwork and furniture is created by local designers too, which was a really nice touch.
The rooms are unique, the staff are so friendly and helpful and the amenities are fantastic. The hotel offers free Wi-Fi, features a beautiful rooftop terrace, gym, plunge pool, and a very swanky bar/lounge. The lobby is designed as a chill out area with big sofas, the coolest swings, and an in-house DJ who plays most evenings. The rooms are spacious, equipped with a huge bathroom and very impressive shower, and the location is so central with easy access to everything and within walking distance to the shops, local attractions, and the Metro.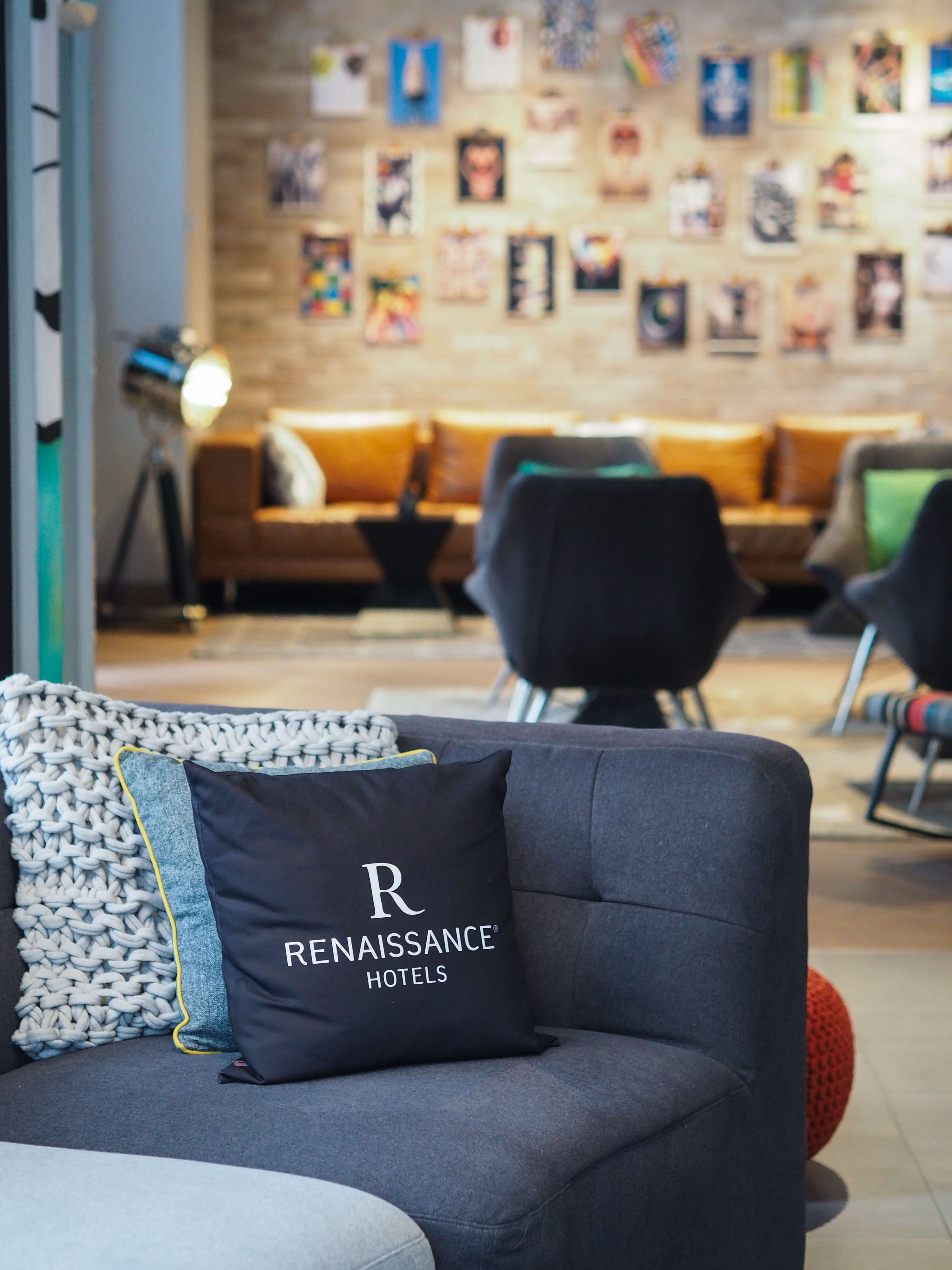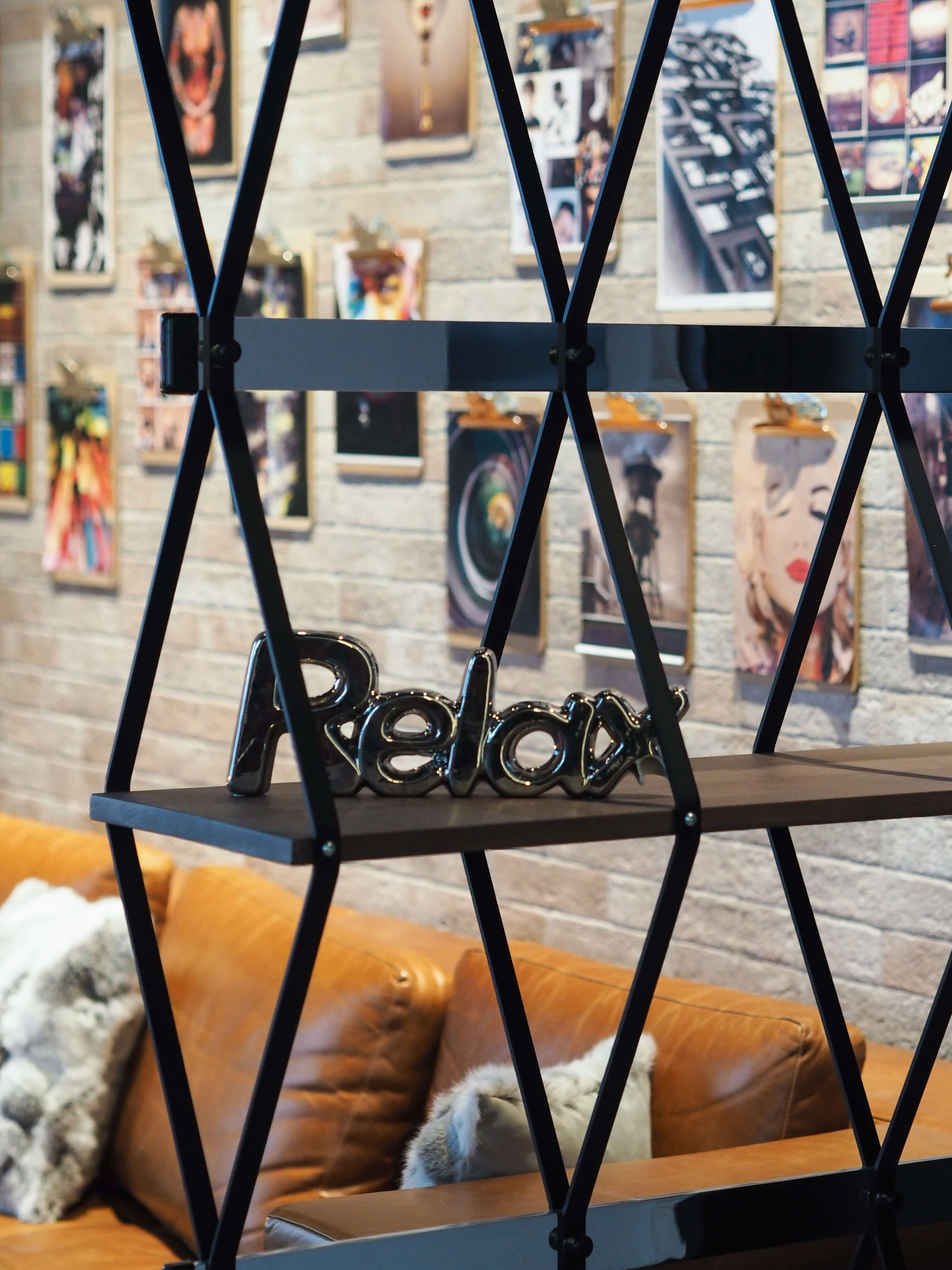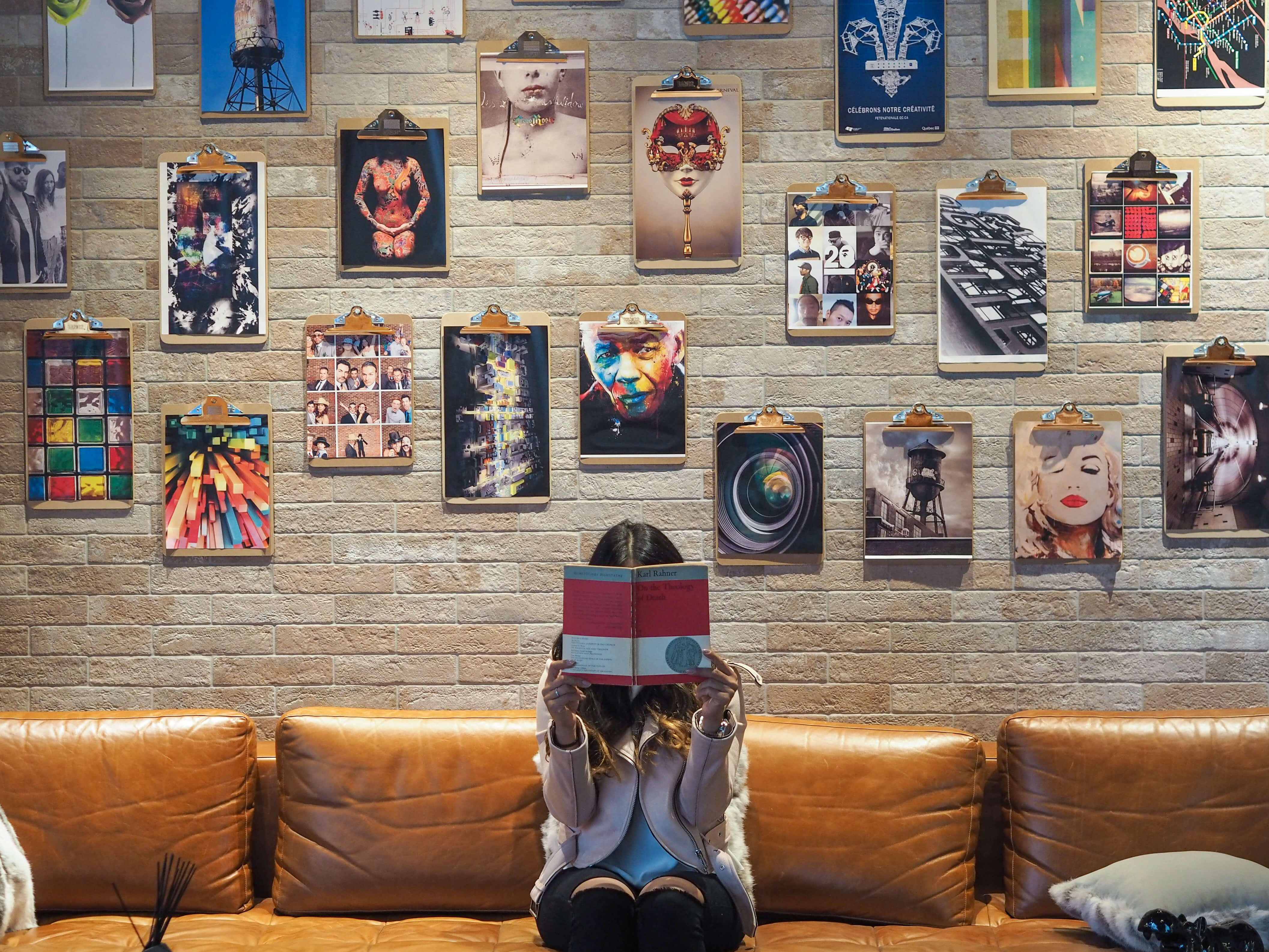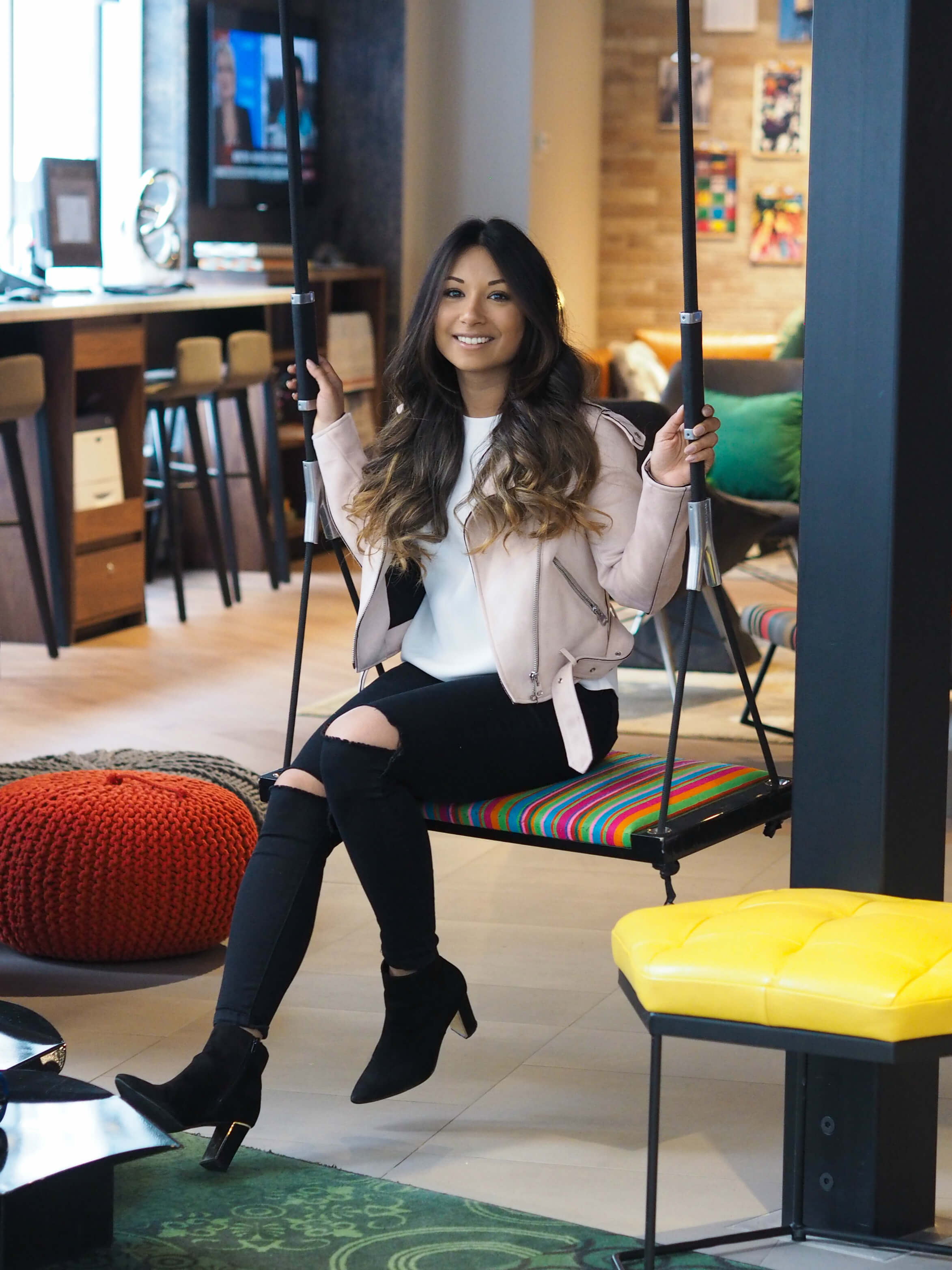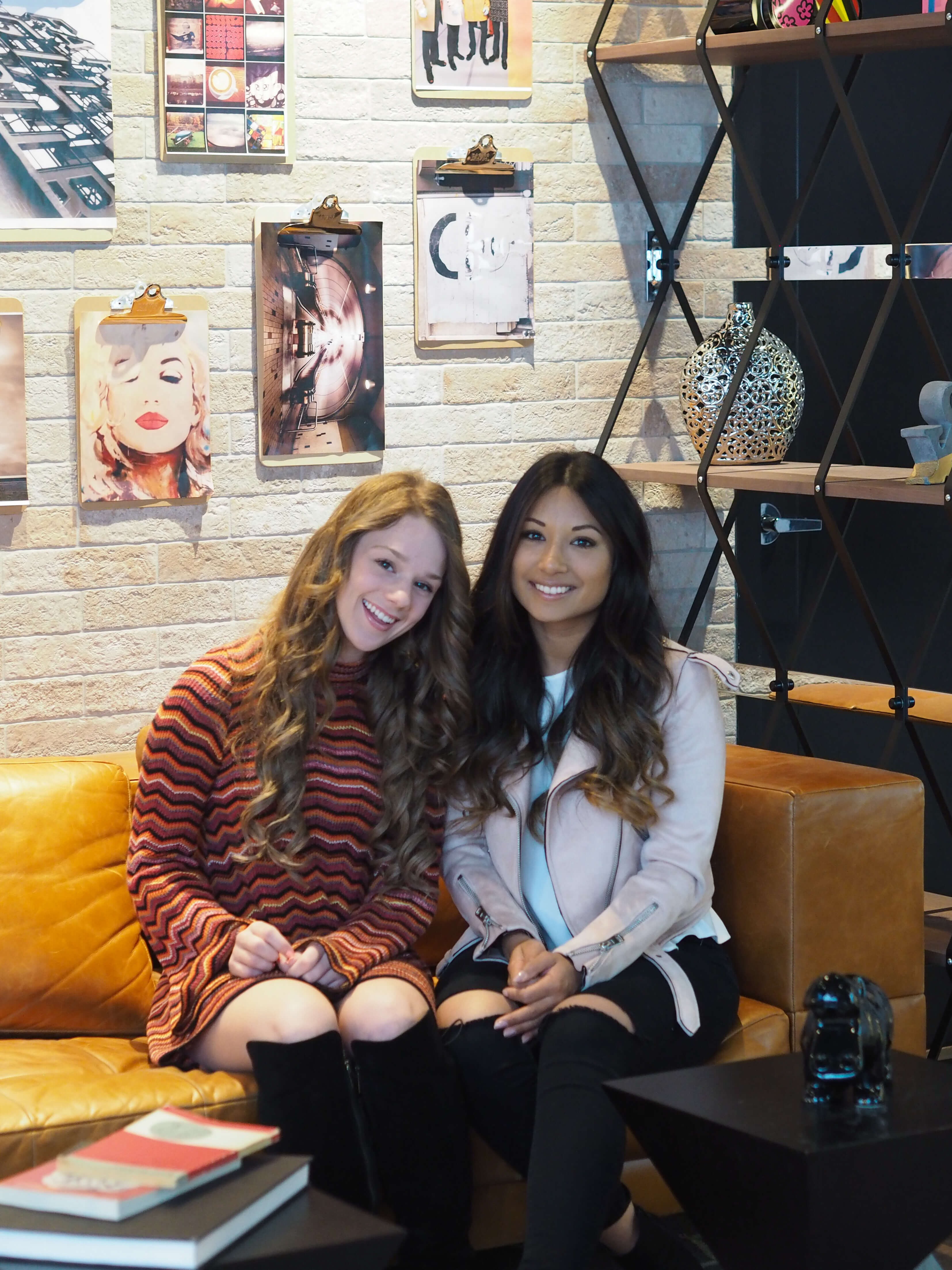 Although our trip was short but sweet, we had such a great time and we definitely managed to cram a lot of food into just 1 day. Montreal offers such a refreshing cultural and culinary experience, and it made me so nostalgic with its beautifully European vibe.
The people were super friendly, Old Montreal is simply stunning, and the city is so different than other places in Canada. I can't wait to go back and experience the city properly, but if you're spending 24 hours in Montreal, I hope you enjoy it as much as I did! 🙂
If you've got any questions or comments, drop me a comment below, and don't forget to check out my vlog from the trip!