Wedding season is upon us and if you're attending a wedding this summer, no doubt you'll be wondering what to wear. I'm very excited to be heading back to England for one of my dearest friend's weddings in a couple of weeks, and I've been searching high and low trying to find the perfect dress.
It can actually be a bit of a challenge to find the right outfit to wear - you don't want to be too casual, too formal, outshine the bride in any way shape or form or wear something that juuuust isn't appropriate. You also want to make sure your outfit fits the style of wedding as obviously the location matters a lot too.
Anyway, I thought I'd compile some of my favourite outfits that I've come across in the last few weeks while looking for a dress for myself and hopefully, this'll give you a bit of inspiration if you're wondering what to wear to a summer wedding!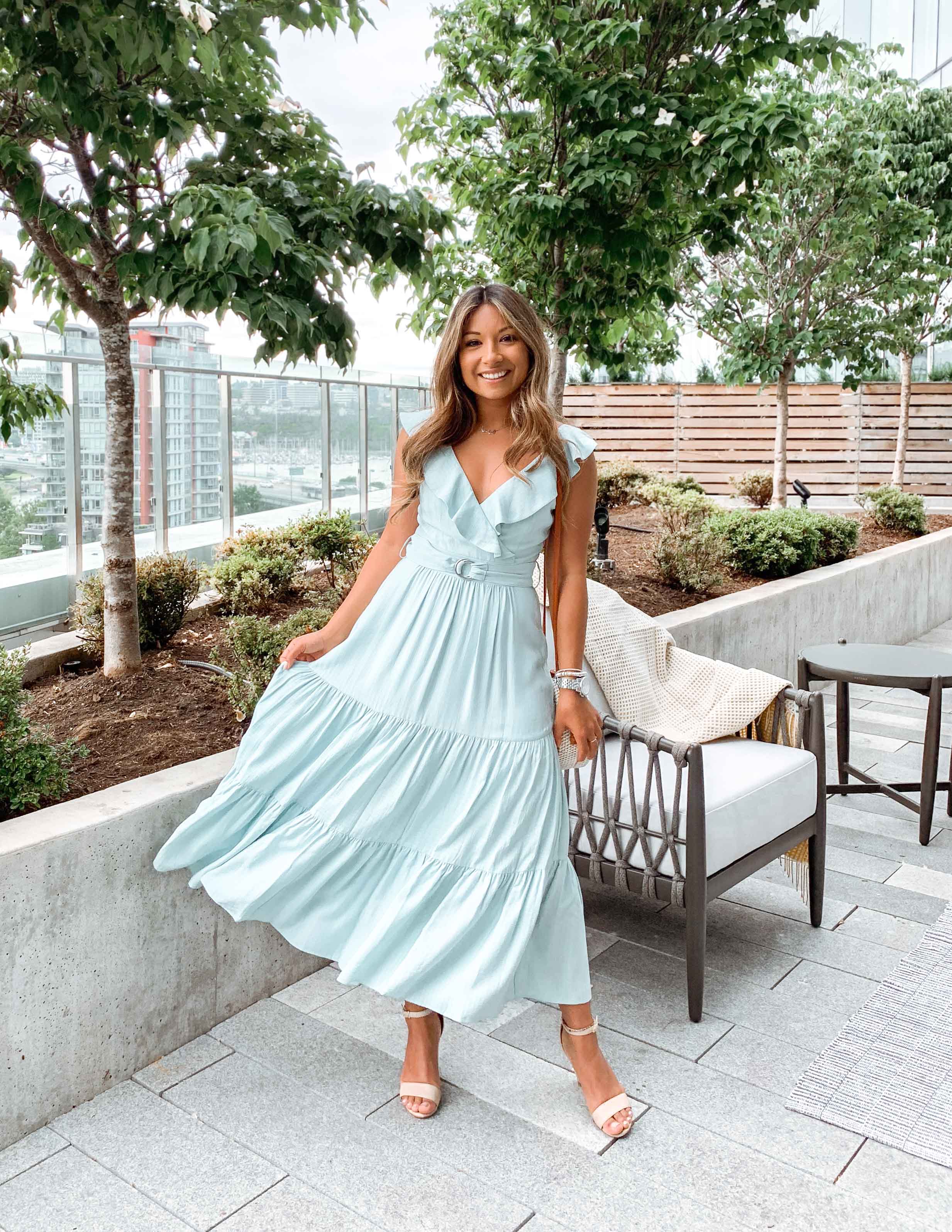 Outdoor Wedding
When it's an outdoor wedding, you can definitely make the most of the setting and opt for more floral, bright and summery styles.
Semi-Formal / Indoor Wedding
This can be a bit of a tricky one - you don't want to be too OTT but equally, you want to make sure you're dressy enough. These outfits are perfect for semi-formal or indoor summer weddings.
Beachy Wedding
Perfect for more casual, outdoor and beachy celebrations. Pair these outfits with espadrille wedges or block sandals and a cute hat and you'll be good to go.
Black Tie
For when the invite says tuxes + cocktail dresses! These dresses are beautiful and timeless and perfect for a more swanky evening reception. Add some sparkly earrings and contrasting heels for some extra glam.
Really hope this has helped if you're struggling with what to wear to a summer wedding!! Which outfit is your fave?