Last week we took our first trip since the pandemic broke out in March and I can't tell you how wonderful it was to travel again! In British Columbia, we've been pretty fortunate as we've had less than 3000 reported COVID-19 cases to date. The province has done a great job of minimising transmission thanks to an early lockdown and lots of distancing measures in place, as well as the amazing Bonnie Henry.
Last week, BC entered Phase 3 of the restart plan which allows for travel around the province (yay!). So, we decided to take advantage and head up to Whistler for a few days and it was so great to be back in the mountains. We stayed at the Fairmont Chateau Whistler (our fave hotel in Whis), and it was interesting to see the new measures and what's being done to make travel as safe as possible.
I've received many questions about the trip and whether we felt comfortable, so I wanted to provide a bit of insight into what it's like travelling during COVID-19. Hopefully, this will give a little peace of mind if you're thinking about travelling but you aren't sure what to expect and whether it's safe. If you have any questions, fire away in the comments or DM me on Instagram and I'm happy to share more.
I also want to highlight that COVID-19 has not gone away and we're very much still in a worldwide pandemic. Please follow the guidelines of your country/province/state when it comes to travel, as everywhere is different with different rules. Remember too that there are certain communities and regions that are not welcoming visitors right now, so do your research beforehand. And if you do choose to travel, do so with respect for others, follow the safety measures in place and be responsible!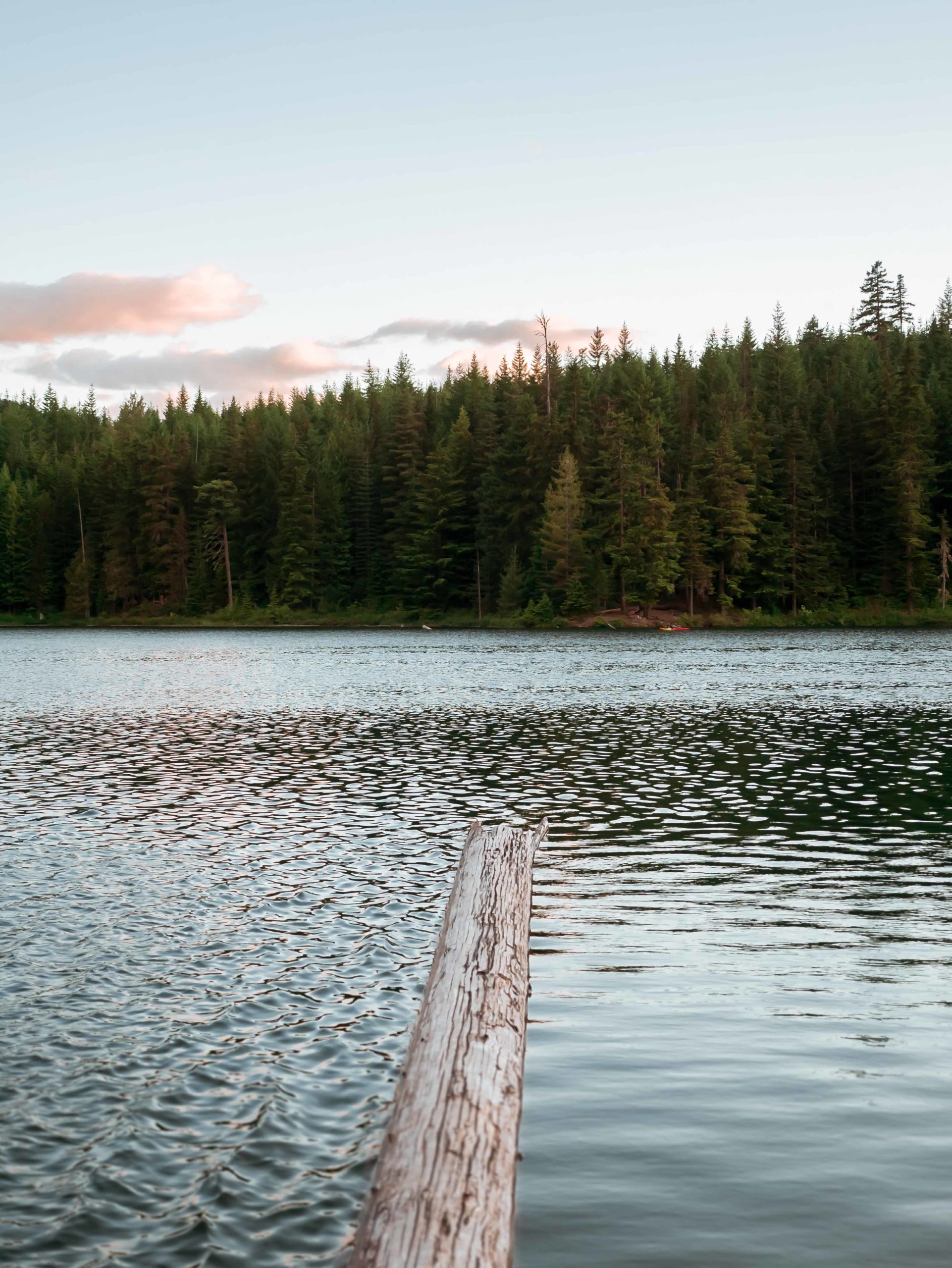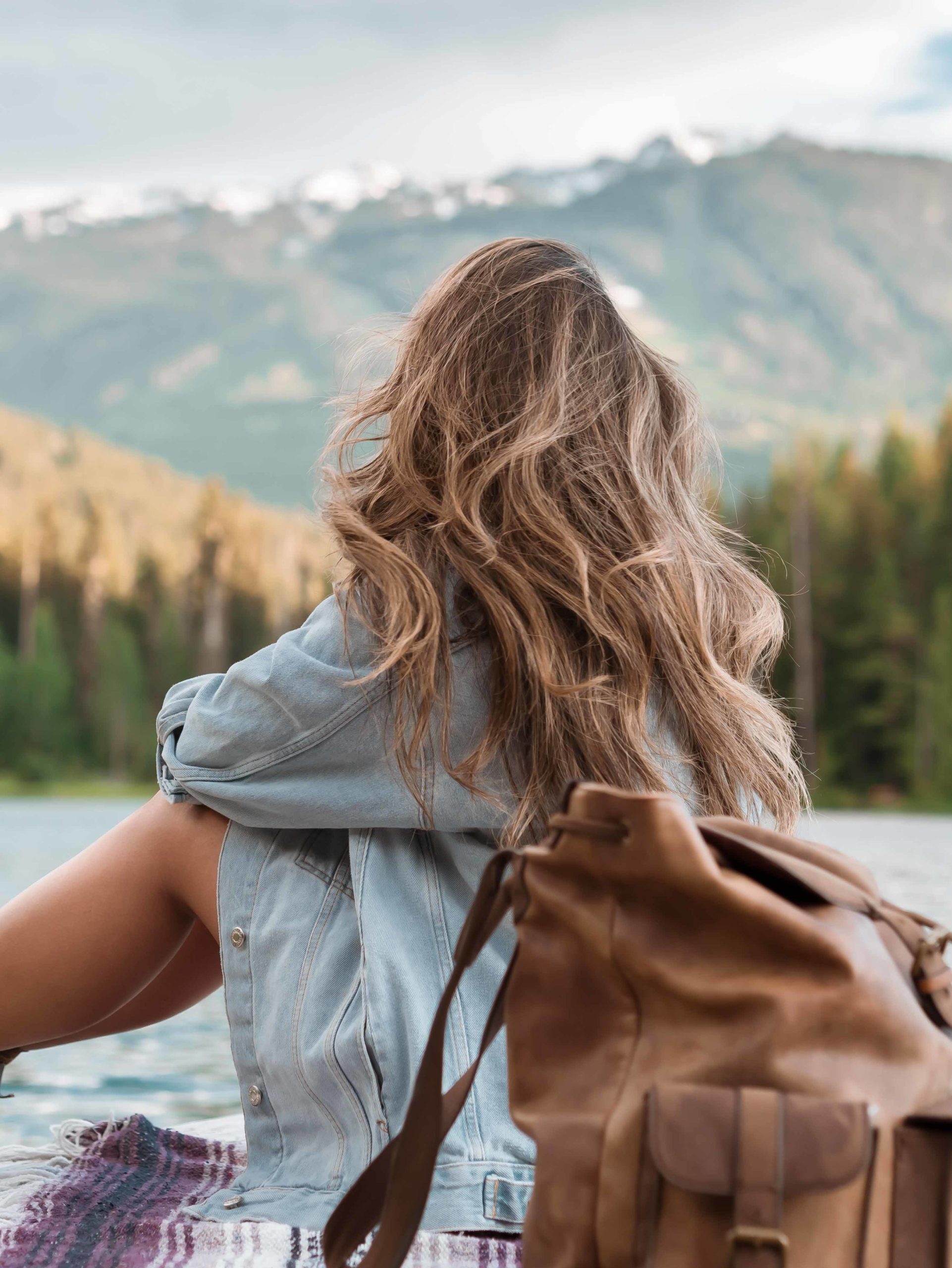 My advice for travelling locally during COVID-19
- First and foremost, be safe and respectful! The only reason we're able to travel in BC right now is because COVID numbers are low...so let's keep it that way. Wear your mask when needed, wash your hands regularly, be mindful of others and if you feel at all unwell, stay home. Being safe is the priority.
- Accept this new way of travel. I get it - it's frustrating having all these new rules, having to wear a mask and having things done differently. But this is the reality of travel for the foreseeable future and if you want to travel right now, you have to just accept it. Adjust your expectations and remember that being able to travel at all is a major luxury at the moment. In other words...suck it up and follow the new procedures, or stay home and travel at a later date!
- Do what you feel most comfortable with. Everyone is different and if you don't feel safe travelling right now, that's absolutely fine and those destinations will always be there. You do you my friend, and don't feel pressured just because other people are travelling right now 🙂
- Be patient. Patience is more important than ever right now. You have to remember that businesses and hotels are all trying their best to make your experience as enjoyable as possible while also respecting the guidelines. This is new for everyone, so it helps to give a little grace.
- Allow more time for everything. Hotel check-in, getting seated at a restaurant, car rental, shopping, ticket buying...all of these things may take two or three times as long as usual. So, make sure you factor in extra time so you don't get stressy about being late or things taking longer.
- Research beforehand. Wherever you're heading, double-check that things are open to visitors and get clued up with the new measures in place so you know what to expect. Things may be operating at reduced hours or at different times, so the last thing you want is to get there and be disappointed or not be able to get there at all.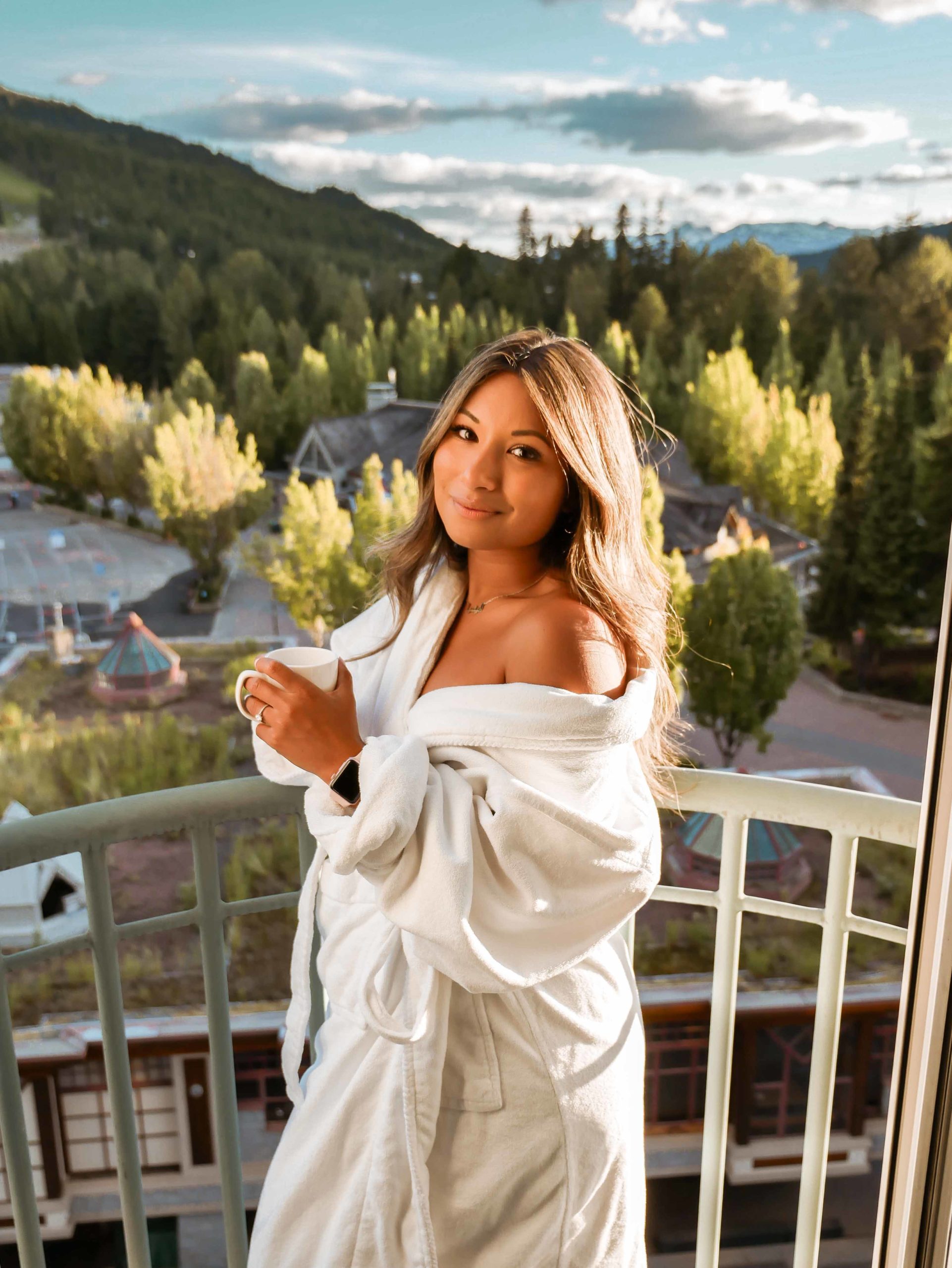 What it was like staying in a hotel?
This has been the most asked question over the last week and understandably so. We stayed at the Fairmont Chateau Whistler, and I was so impressed with the measures they've put in place. With it being a luxury hotel, I did expect an elevated level of care, but the hotel really exceeded expectation while maintaining a high standard of service. They also shared their safety precautions in a pre-arrival email so we had an idea of what to expect, which was great. Obviously, every hotel is different, but here are a few of the precautions the Fairmont took which made us feel very comfortable and safe:
- All employees wear masks, while masks are optional for guests. High-touch points are frequently sanitised and there are hand sanitiser stations around the hotel.
- Temperature checks are taken upon arrival and before entering the restaurants. Physical menus aren't provided. Instead, you take a picture of the QR code on your phone and the menu pops up - it's very clever!
- Guests are provided with a "Wellness Kit" upon arrival, which contains masks, gloves and an antibacterial spray.
- There is a 48-hour "settling period" for occupied rooms post-departure. So your room will remain empty for 2 days prior to your arrival and for 2 days after.
- The health club is open as usual (gym, sauna, steam), however, you have to book a time slot in advance in order to use the pool.
- There are no rescheduling fees if you experience COVID symptoms.
- Additional sanitisation of dining tables and distancing is in place. Reservations are required at various restaurants.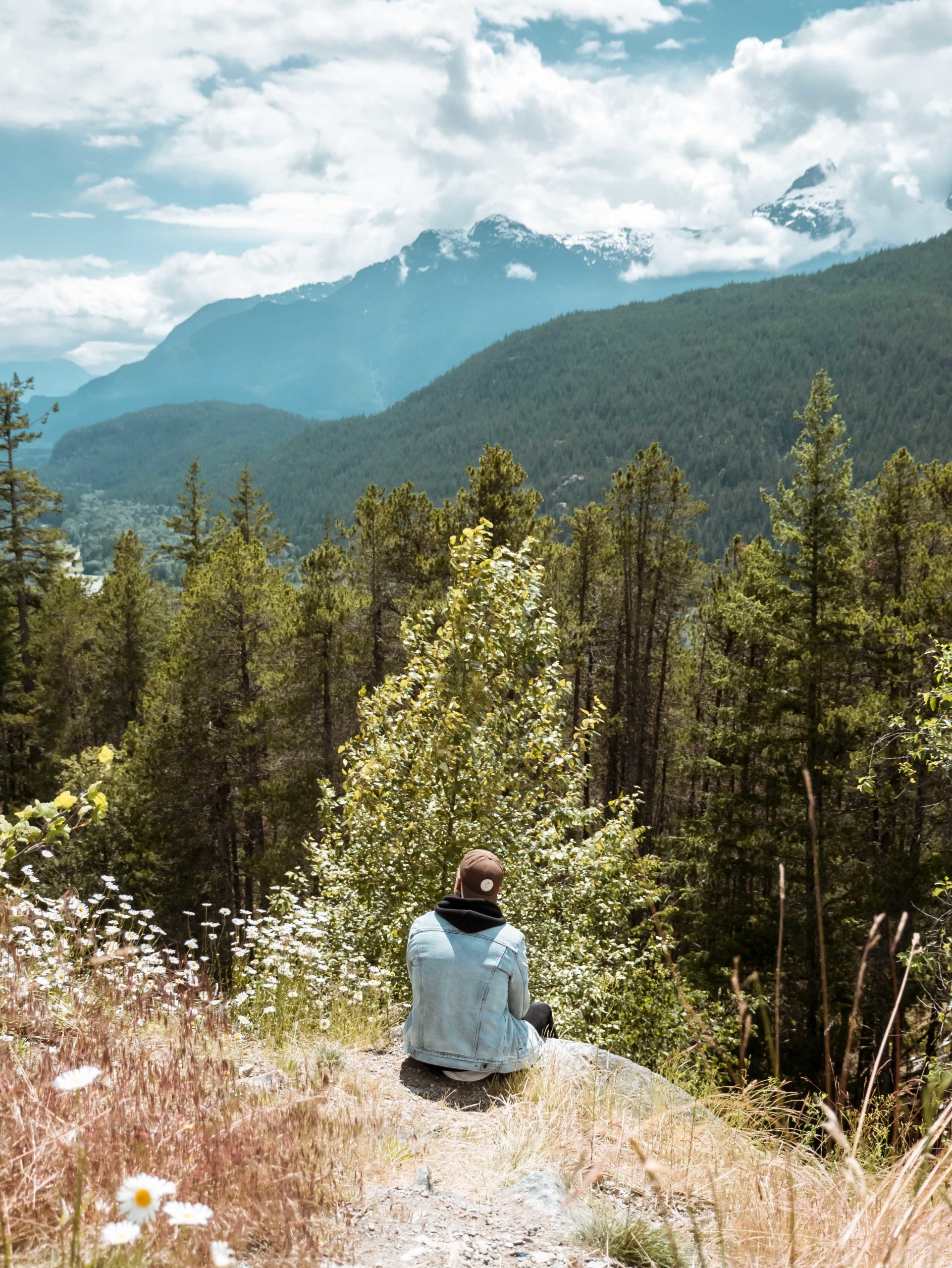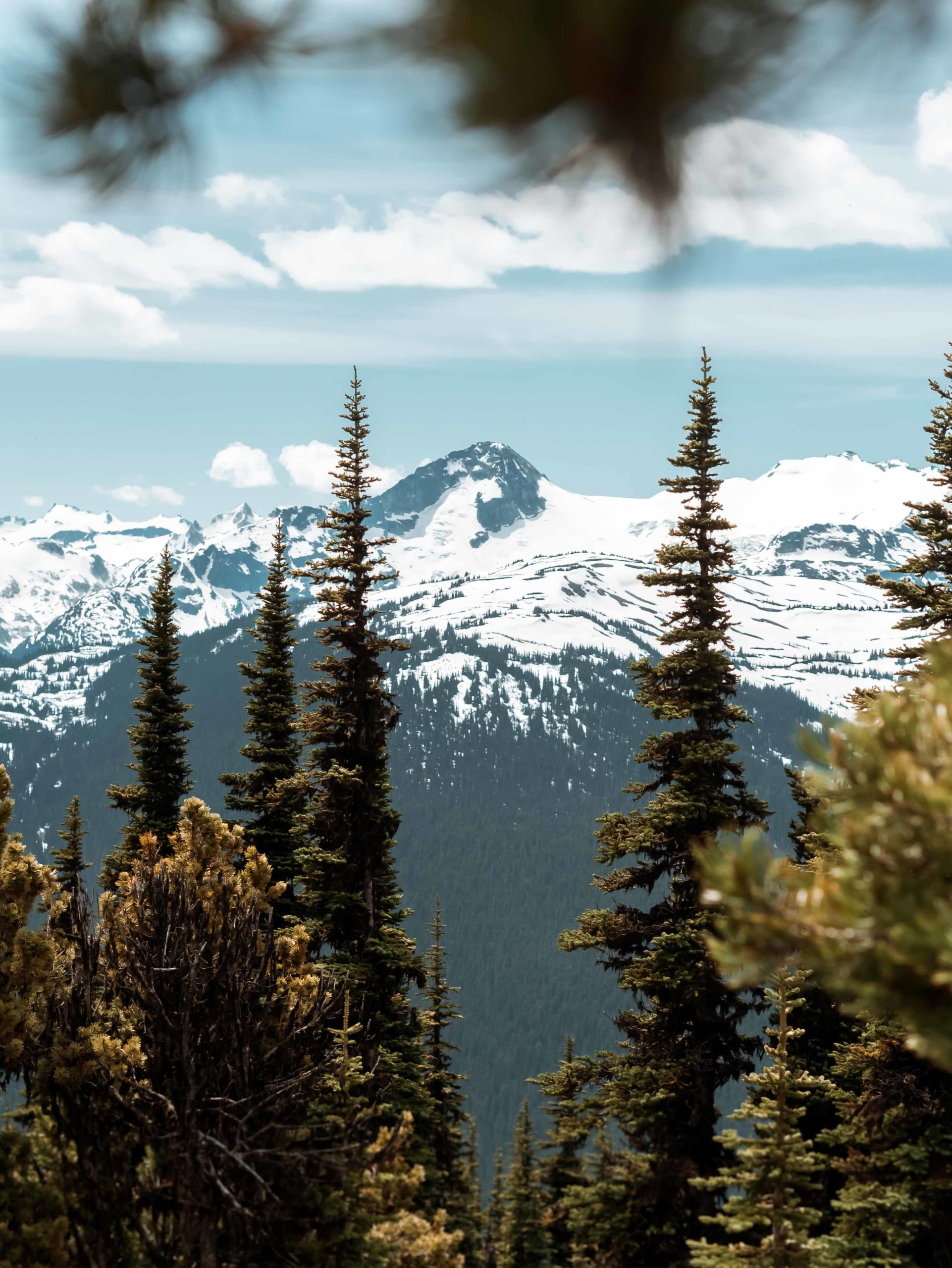 What was different in Whistler?
There are various safety measures put in place around Whistler Blackcomb resort. Masks are mandatory inside ticket offices and WB buildings with social distancing in place for line ups. The mountain gondolas are now open as of 29th June. Masks are mandatory in the gondola line-up as well as inside the gondola.
When you book your gondola tickets, you are required to select a time slot for when you want to upload. And you're only allowed to travel with members of your party/household on the lifts and gondola. Not everything was open when we visited at the beginning of July such as restaurants, attractions and shops, but perhaps that will change as travel opens up and visitor numbers increase.
Did the precautions ruin the travel experience?
This is another question I've been asked a lot and I've actually got mixed feedback about travelling right now. It seems that some people feel it's overkill and the precautions ruin travel, while others feel we shouldn't be travelling at all. In an ideal world, we wouldn't have to adopt any of these safety measures and COVID wouldn't exist. But, unfortunately, life isn't ideal and this is our new reality for a while.
The travel experience was slightly different, yes, and things did take longer than usual. Certain things weren't open and things aren't as spontaneous as they used to be. However, did it ruin the experience? Hell no! I'm so grateful to be able to travel at all especially after being stuck at home for so long. So, if what's required is for me to wear a mask, be cautious and sanitise to allow travel to happen and keep myself and others safe, then I'm more than happy to do that.
Did I feel safe?
Yes! I did feel very safe while we were travelling around Whistler. Partly too because in BC, cases have been fairly minimal so that makes me feel more comfortable travelling here. And there are many measures in place to prevent transmission and exposure too. I felt that Whistler Blackcomb and the Fairmont have taken it really seriously too. I guess because Whistler is such an international destination and they have so much traffic they really have to take extra measures, but I did feel very safe and comfortable while we were there.
Like many others, I don't think I'll jump at the chance of travelling outside of Canada anytime soon (as much as I do want to go home to the UK). The situation in places like the UK and the States is very different, so I think we're just going to play it by ear, keep it local and see how things go!
Hopefully, this has been useful and it's given a little insight into what it's like travelling during COVID-19. Wherever you are in the world, I hope you're staying healthy and if you do decide to travel, be safe, have fun and enjoy being able to get out and explore! xx