One of the things I love most about travel is being able to explore new destinations, get to know different cultures around the world and really understand how other people live. That's why when an opportunity came up to explore Colombia last month, I jumped at the chance especially as it was in partnership with two fab Canadian brands - Level Ground Trading and Ten Thousand Villages.
Level Ground Trading, a fair trade coffee company that originated in Victoria, tasked me with visiting their farmers in Colombia who grow and produce the dried fruit & coffee that we buy here in Canada to understand exactly where it all comes from, the story of the farmers and the journey these foods take to get to our shelves.
As well as that, Ten Thousand Villages, a Canadian retailer that sells beautiful handmade home decor, jewellery and accessory products made by artisans in developing countries, tasked me with visiting the workshops in Bogotá where their items are made and meeting the individuals who make their products.
It was such a unique trip and it was so cool to be able to not only explore somewhere new, but also really get to the heart of the everyday products that we buy and that make their way into our home.
I always love having a travel buddy when I go away and I didn't want to explore Colombia alone, so I decided to bring my big brother Paul from England along for the ride and it was really amazing to experience the trip with him. Our visit took us to two areas - Bogotá, the capital, and Ibagué, a slightly smaller city located in the Colombian Andes, and we were there for a total of 7 days.
We had the opportunity to do everything from harvesting bananas in the farms, to trekking through the mountains and picking coffee, to visiting the home of an artisan who makes the Christmas ornaments for Ten Thousand Villages that are now hanging on my tree here in Vancouver. It was such an enlightening experience in that it's made me a lot more conscious of where our everyday products come from and I was able to understand the true meaning of Fair Trade and what it means for the person behind the product. It's not that I wasn't aware before, but it's easy to lose sight of the human behind the product and their story and the hours that go into making it, especially when everything is at our disposal and is so easy to obtain.
If you want to find out more, here's a recap of my experience visiting Colombia with Level Ground Trading and Ten Thousand Villages, what we got up to and what I learned from the trip. Don't forget to check out the video too!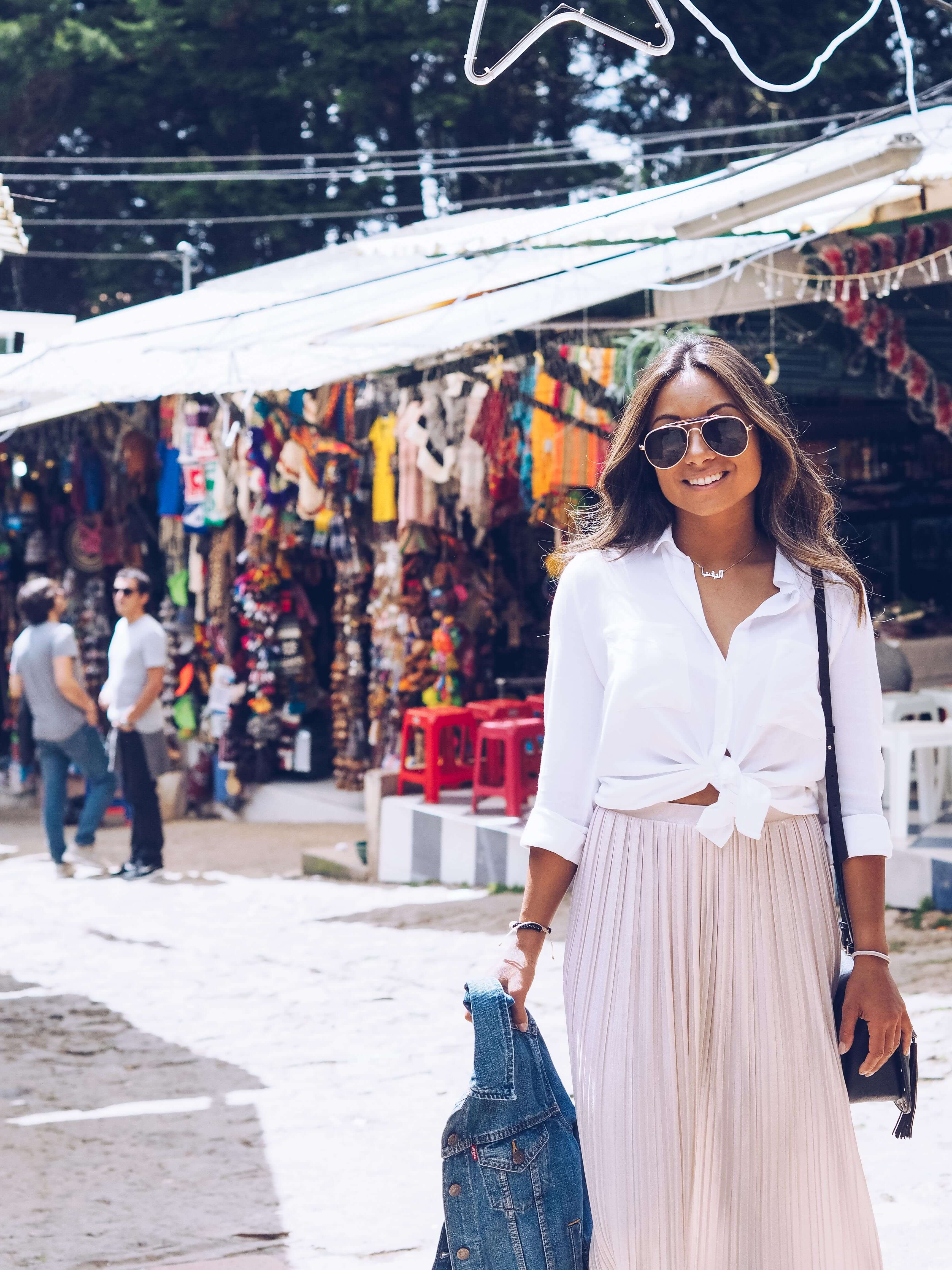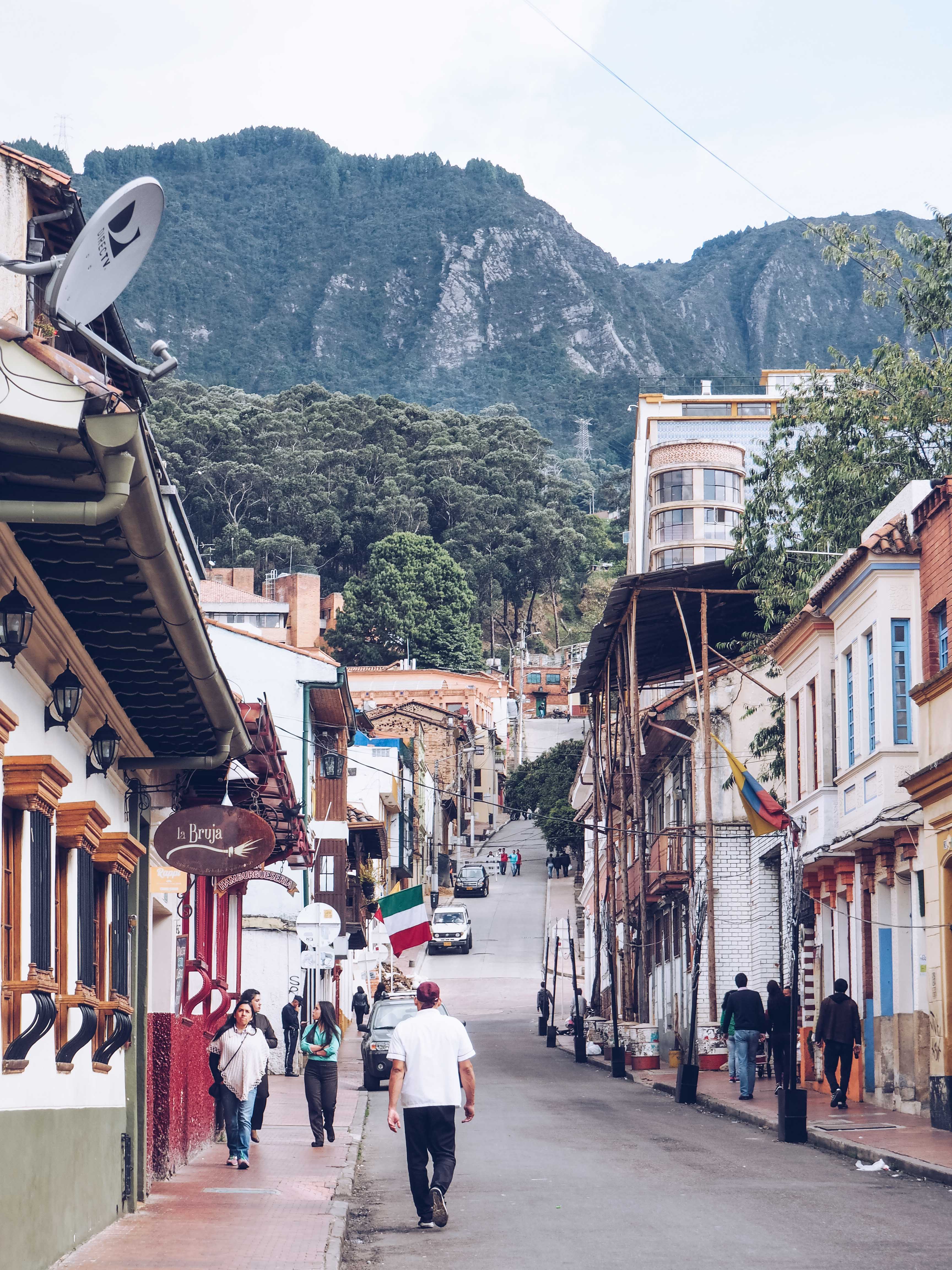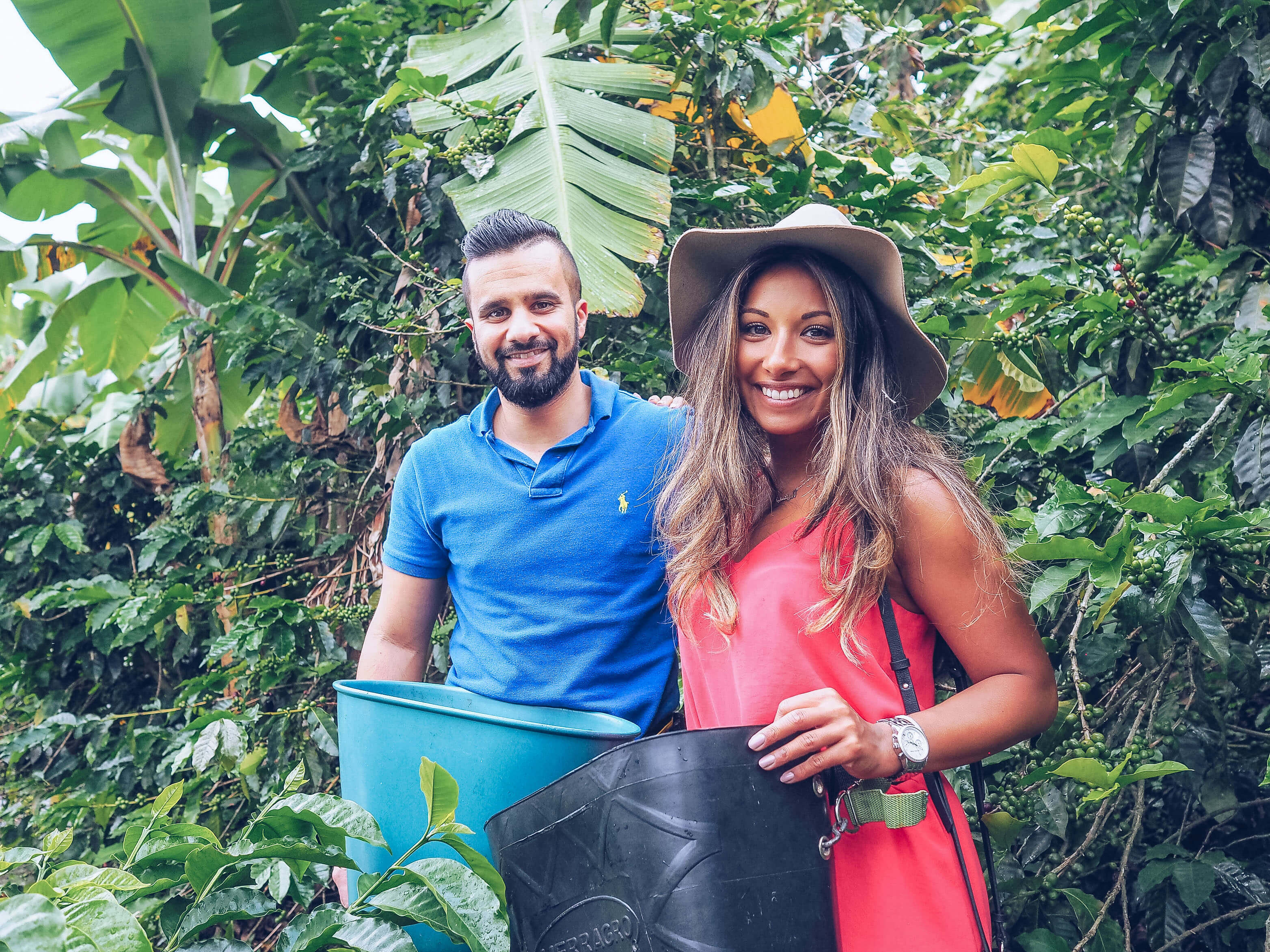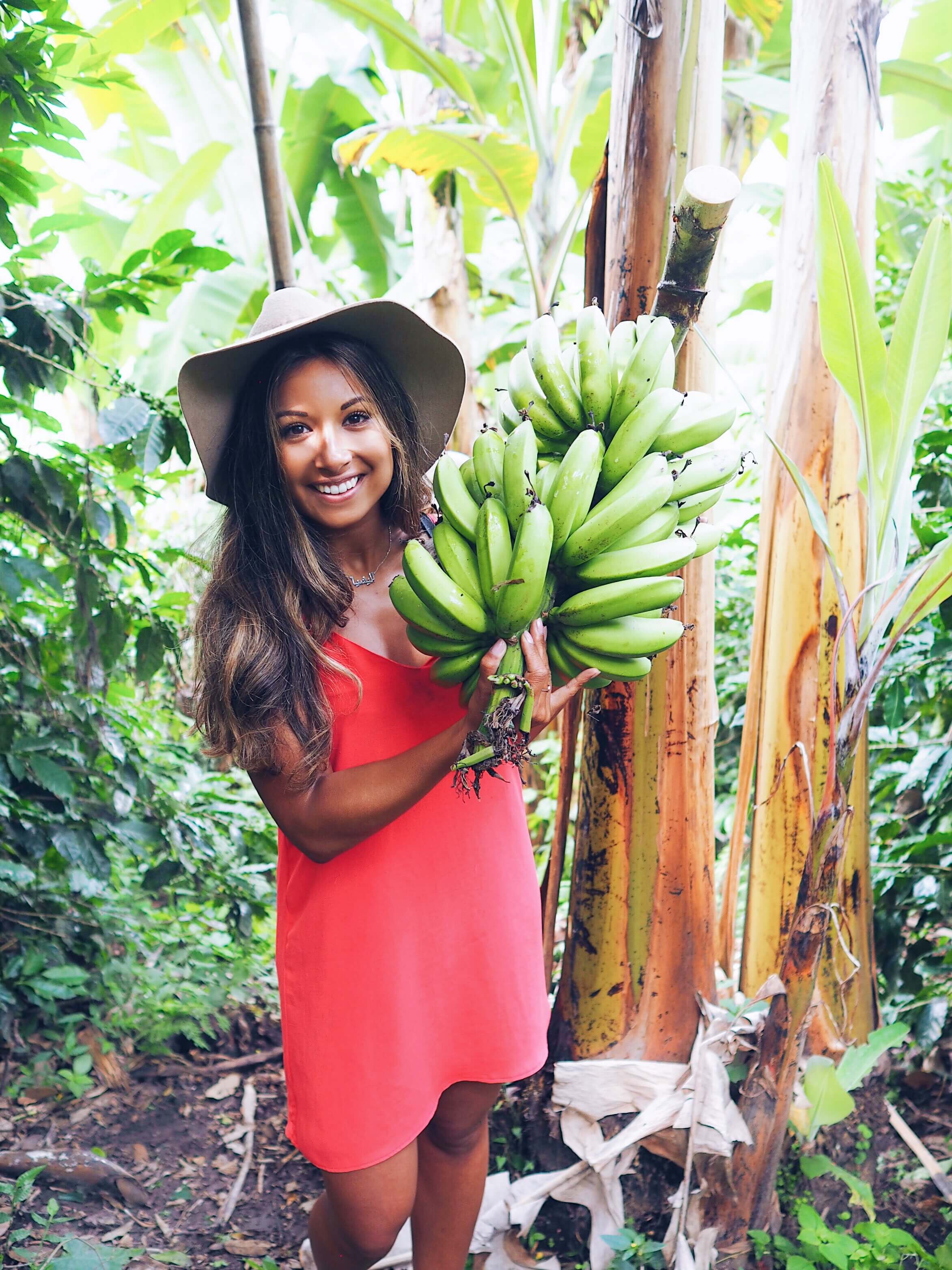 Exploring the fruit farms & learning about organic produce
After I met my brother in Bogotá, our first stop was Ibagué, a really lovely city in the mountains about 3 hours from the capital. We hopped on a bus the morning after I arrived and set off to the mountains. The journey alone was so stunning and the landscape was beautifully luscious and green, and it was the perfect intro to Colombia.
We headed straight to one of Level Ground Trading's fruit farmers to learn more about organic farming & how their fruits eventually land on our shelves. The farmer we met was called Orlando, and he was such a lovely man and took us around his farm and explained what's involved in harvesting bananas and coffee. Orlando has had his farm for 10 years but switched to organic farming 4 years ago, and not only has it created a more stable income for him, he's also so much more conscious about the environment and looking after his land.
Orlando has been working with Level Ground Trading since 2014 and the bananas he harvests make their way into the delicious dried fruit products we find on our shelves. Paul and I actually got to harvest bananas from the tree ourselves (obviously with a little help from Orlando - those bunches were HEAVY) which was so cool, and such hard work too, so I definitely developed a greater appreciation for the work these farmers have to do.
Although Level Ground Trading's coffee farmers are located elsewhere, closer to Medellin, Orlando also grows coffee so we got to learn the art of coffee picking & what's involved in processing the beans.
Learning Orlando's story was amazing - he cares SO much about his land and organic farming, and his approach to the environment is really admirable. He believes that we have the power as humans to make our world so much better but instead, we're destroying it, so organic farming is his contribution to making the world a more balanced place, with fewer toxins from chemicals and traditional farming & a better environment for generations to come.
After our visit to the farm, we visited Fruandes, the fruit processing plant where Orlando's fruits travel to in order to get peeled, chopped, dried, packaged, and then shipped to Canada. It was really cool to see that there are people involved in every single stage of production (even chopping as it's done by hand), to make sure the products are of the best quality and to create opportunities for people in the area.
Over 70% of the workforce there are women which was awesome to see, as opportunities for single mothers and those with minimal education aren't plentiful, and not all workplaces offer good working conditions and equal & stable pay. I loved being able to follow the fruit from the ground all the way to the finished packaged product and it definitely made me appreciate the whole process that's involved in producing something like dried fruit & why organic foods do come with a higher price tag.
Orlando taught me that organic isn't overpriced - it's just the true cost of food. We're so accustomed to paying crazy low prices for food, but once you see exactly how much goes into getting our food from somewhere like Colombia to Vancouver, you begin to understand the price that bit more.
You can find Level Ground Trading's dried fruits in stores like Ten Thousand Villages, and their Fair Trade Colombian coffee in stores like Nesters Market or online.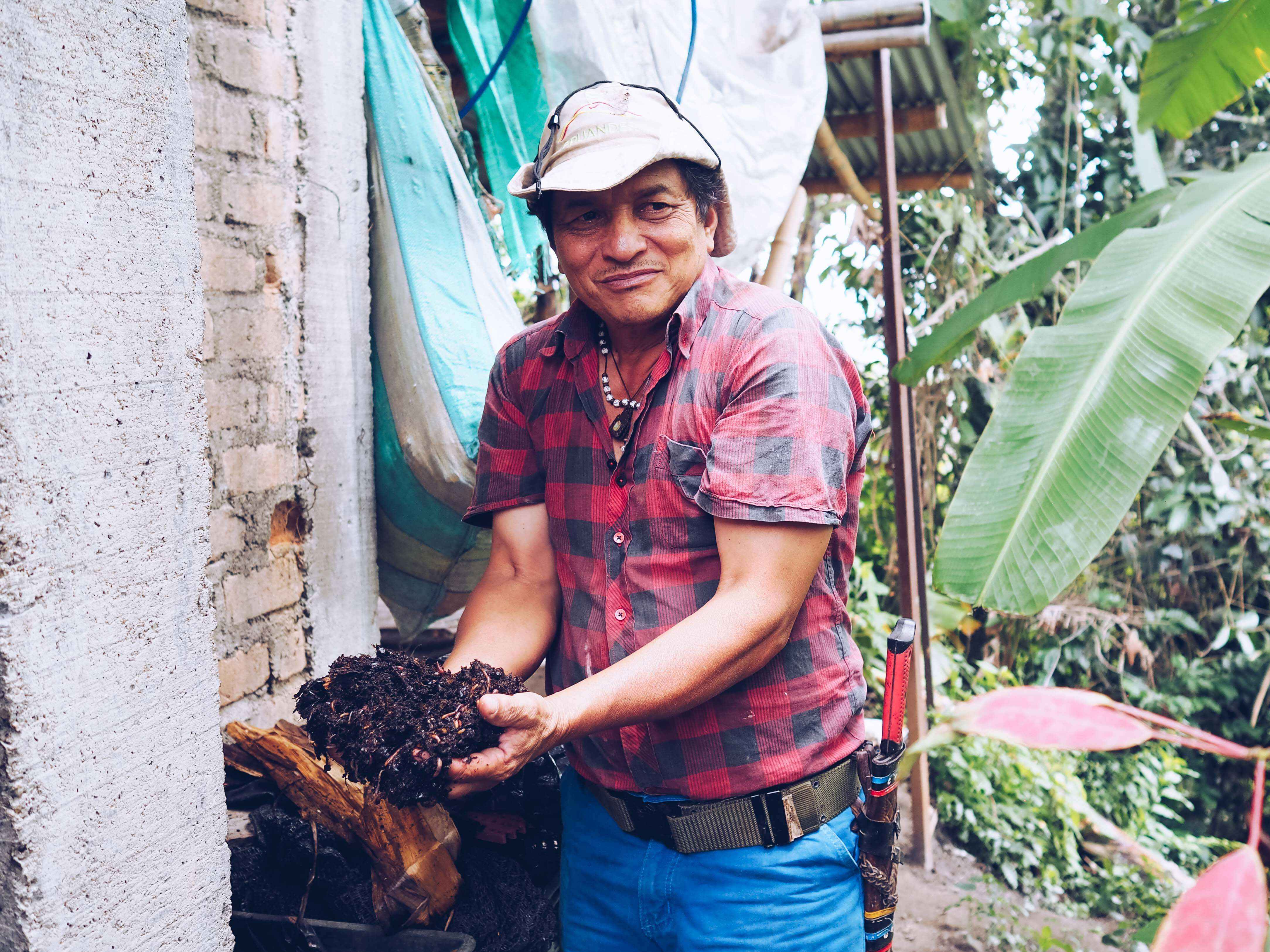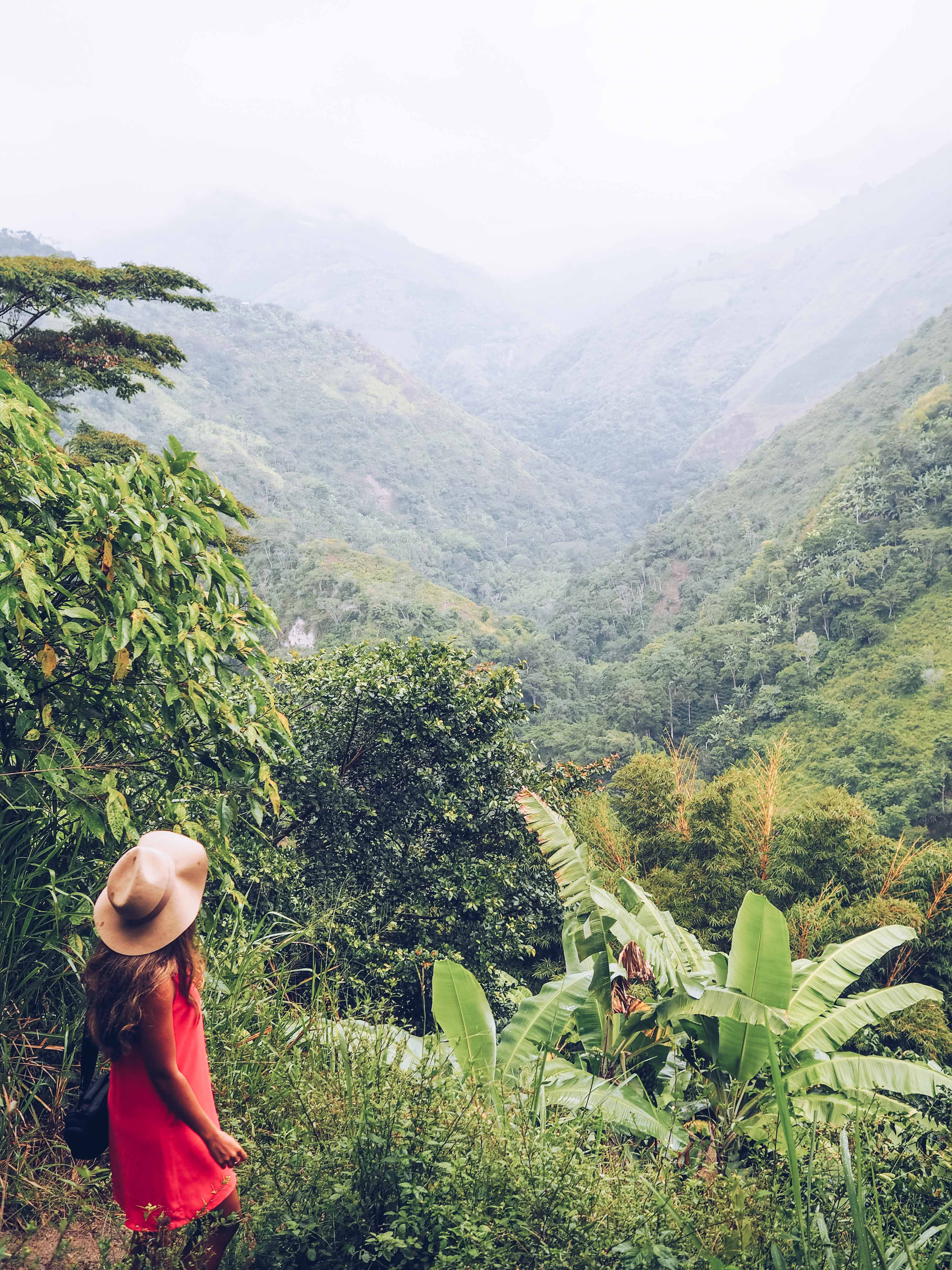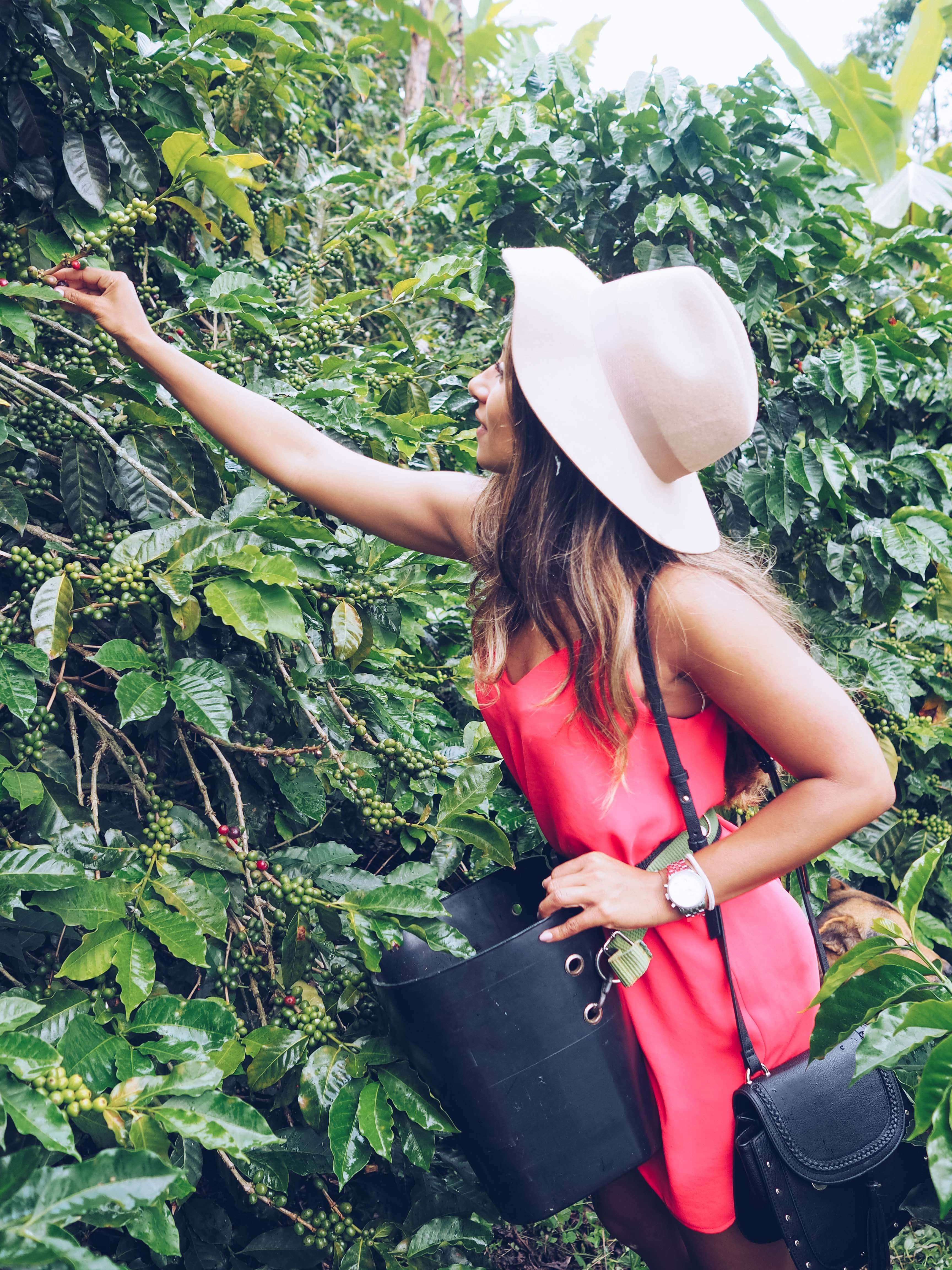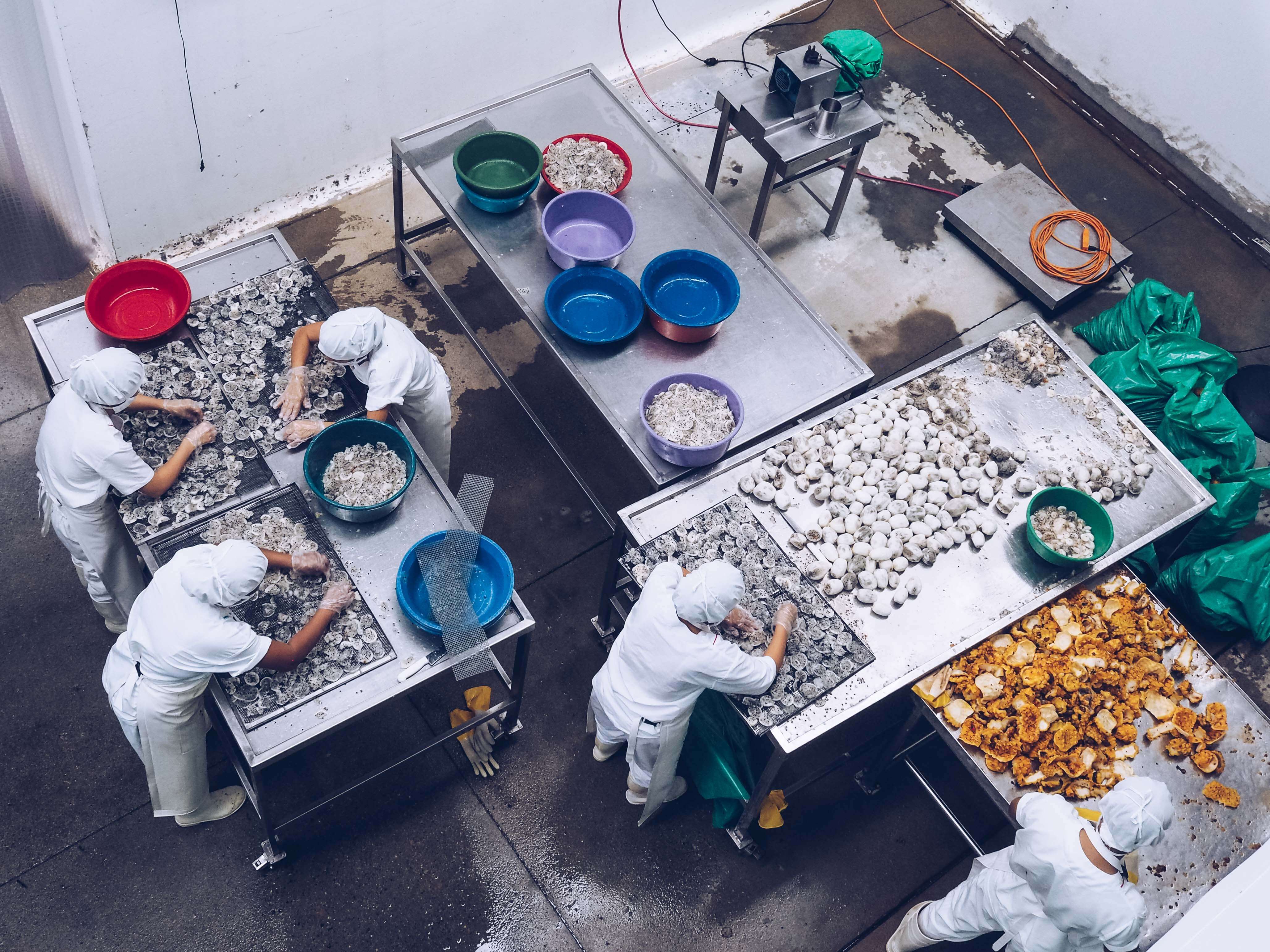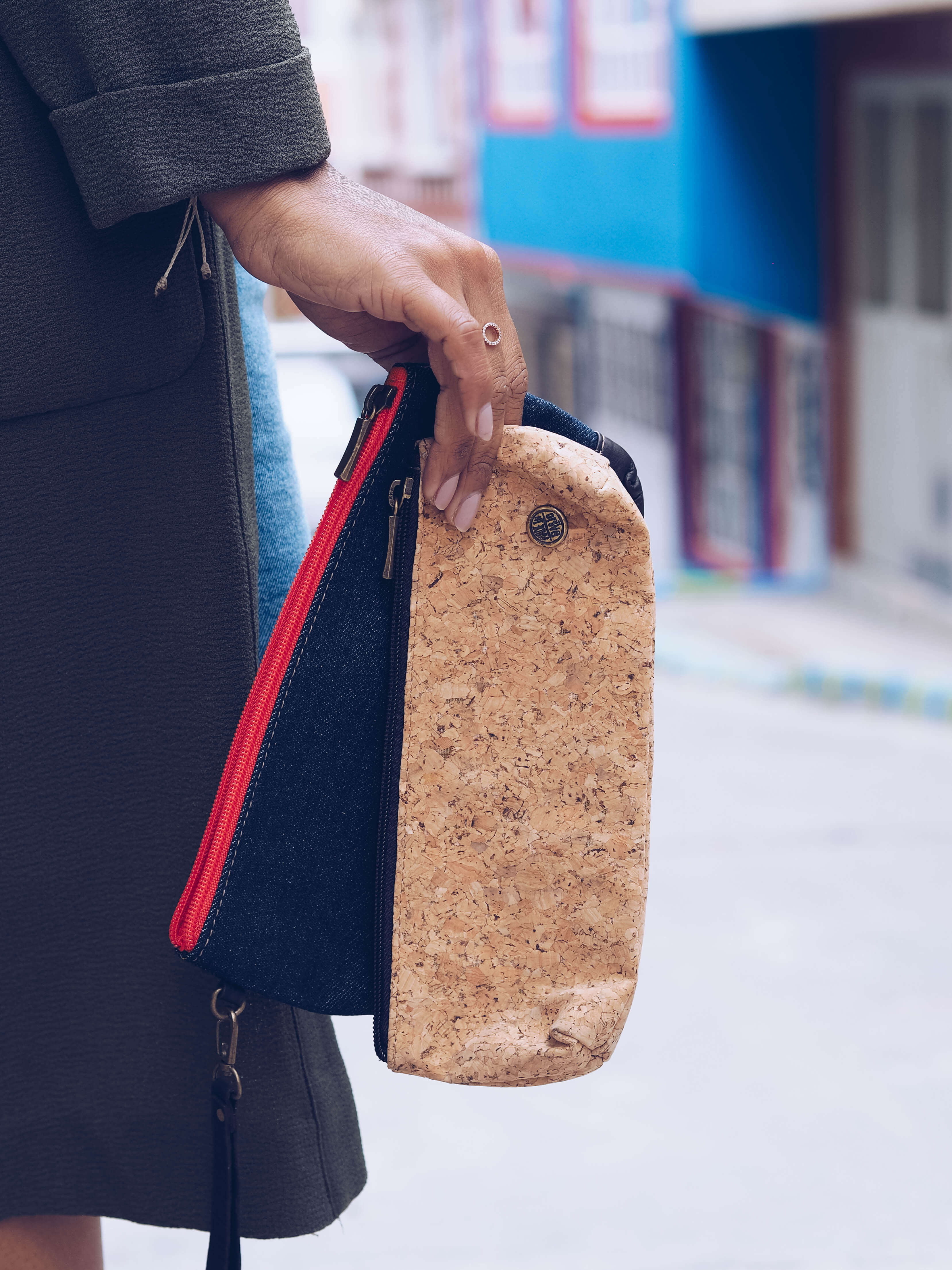 Meeting the Artisans who make Ten Thousand Villages' Products
After we spent a few days in Ibagué, we then headed back to Bogotá to meet some of the artisans who create the products that we find in the Ten Thousand Villages store in Canada.
The setting was completely different - we went from farms and hot and humid weather in the mountains, to the workshops located in the south of Bogota where the buildings are painted all different colours of the rainbow and the climate is much cooler.
We got to visit two places - the artisan workshop where products like Ten Thousand Villages' cork, tire, and denim bags are made, and the home of an artisan who makes the cutest Christmas and seasonal ornaments which you'll also find in the store.
It was great to tour the workshop and learn more about the recycled materials that they use to make their products more sustainable and see exactly how the artisans work.
The workshop is located in quite a low-income and vulnerable part of the city so there aren't tons of opportunities, especially for women, single mothers, those with little education or seniors, so the manager tries to help those in the community who need employment to empower them create a better life. The workshop is of a Fair Trade standard so the artisans are paid a fair and stable wage, and you could tell the environment was really lovely to work in.
500 tyres per month are recycled and used to create items like the Hit The Road Tote, and materials like cork are used to create backpacks and pencil cases. With cork, you don't need to cut down the whole tree to use the raw material as the bark renews itself so it's super sustainable, which is something I never knew before. These make really lovely and meaningful Christmas presents as it's nice to know that the product is handmade and made so well, but also that the gift has a really interesting story and by purchasing that product, you're helping someone in a developing community to make their living.
The other artisan we met was a lady called Jacqueline, and I really loved her story and the products she handmakes. She invited us to her house, which is where she works, and she showed us the beautiful Christmas and seasonal ornaments that she makes for Ten Thousand Villages out of corn clay.
She explained that she's a single mother with 3 kids, and one of her kids has epilepsy, so she needs to be able to support her family and stay home if she needs to look after her son. Her work creating these ornaments is so perfect - she's able to make a fair wage, work from home, do something she loves doing, and feel empowered and in control of her income while also providing for her family.
It was such a cool and surreal experience to sit in her home and learn more about her life story and watch her make these products, and then a few days later find the ornaments on the shelves in the Ten Thousand Villages store on Granville Island. I knew exactly where my money was going and the exact origin of the product, and it's now such a nice feeling knowing that i've met the individual who made the ornaments that are hanging on my Christmas tree!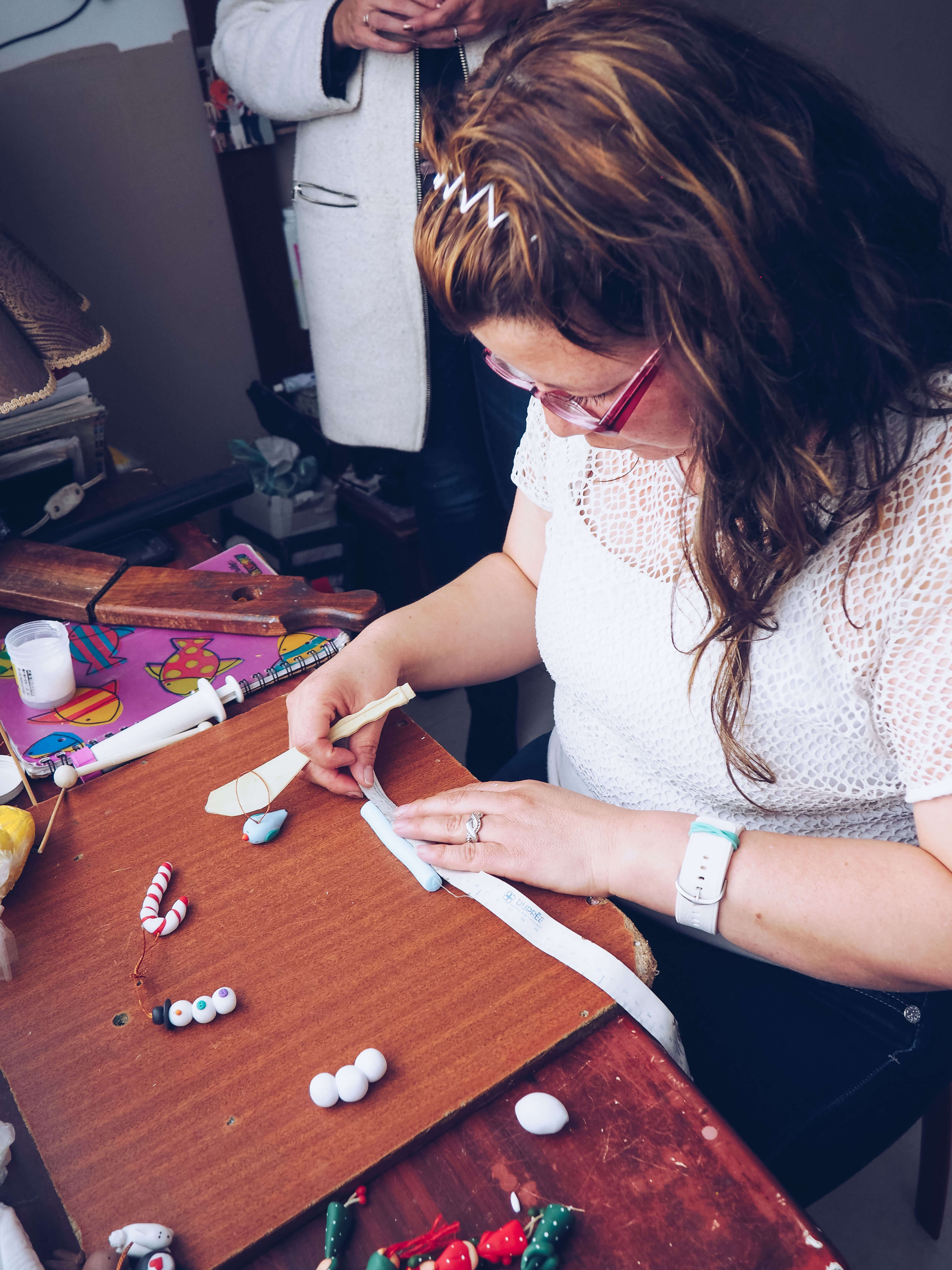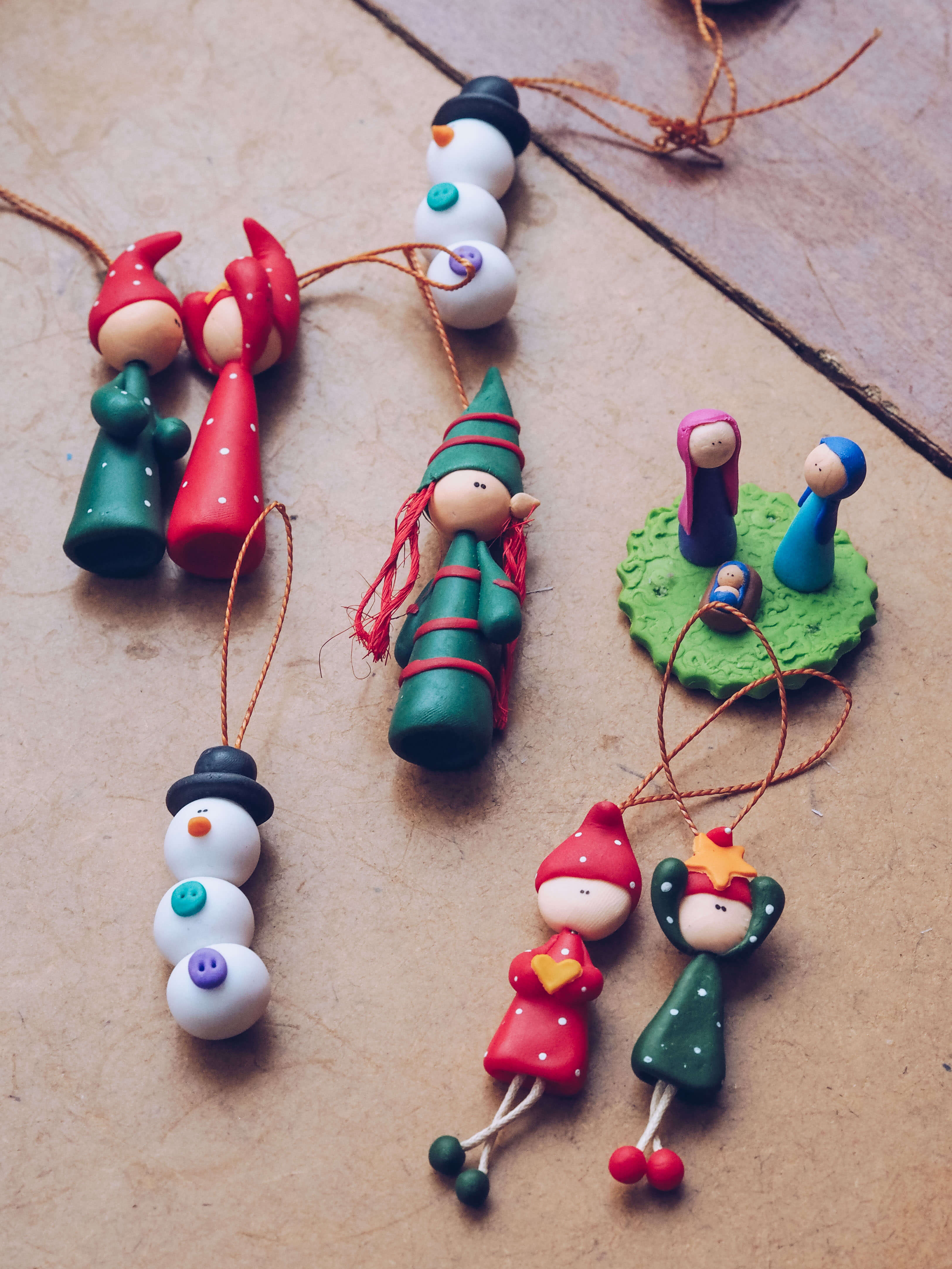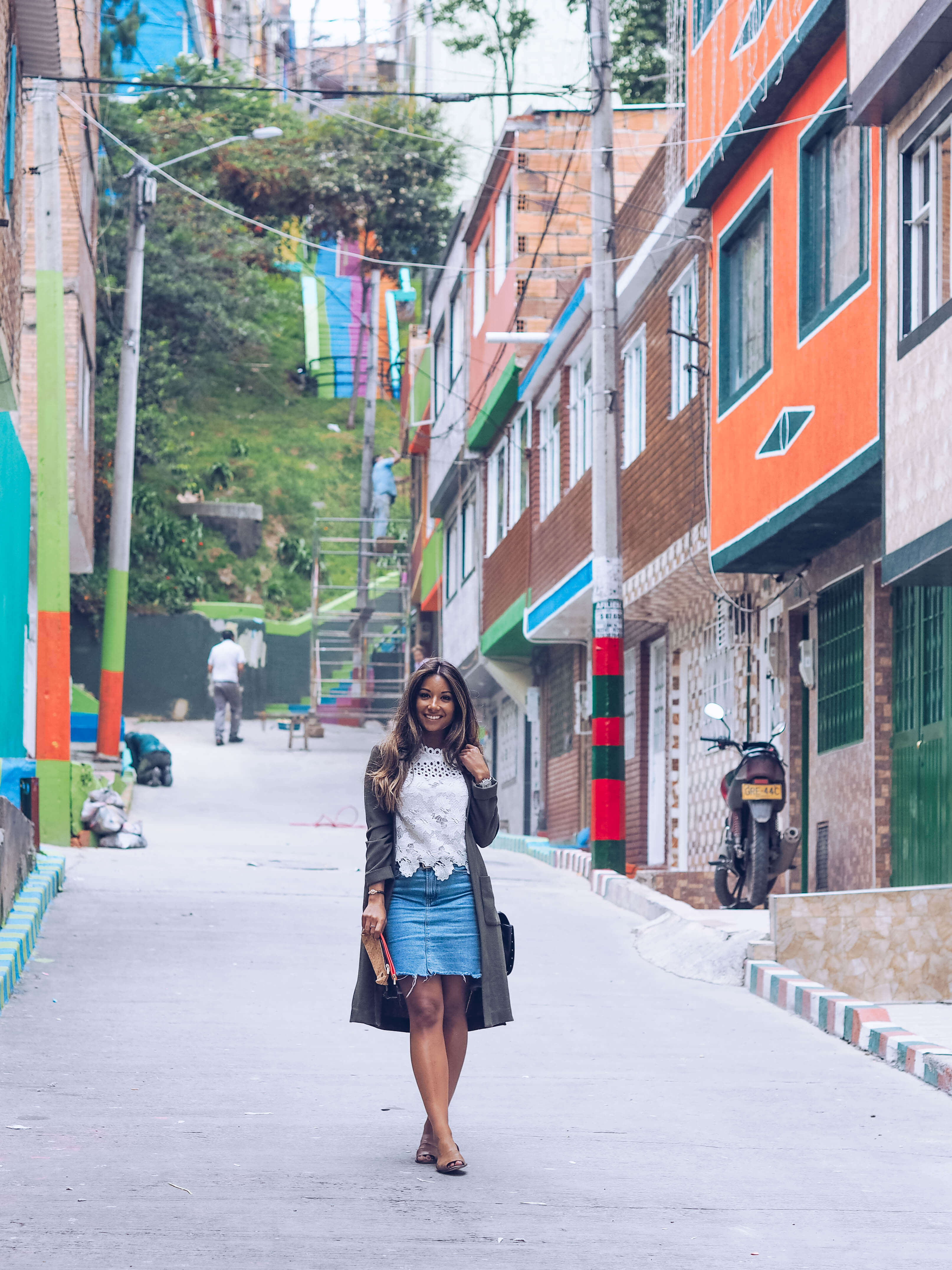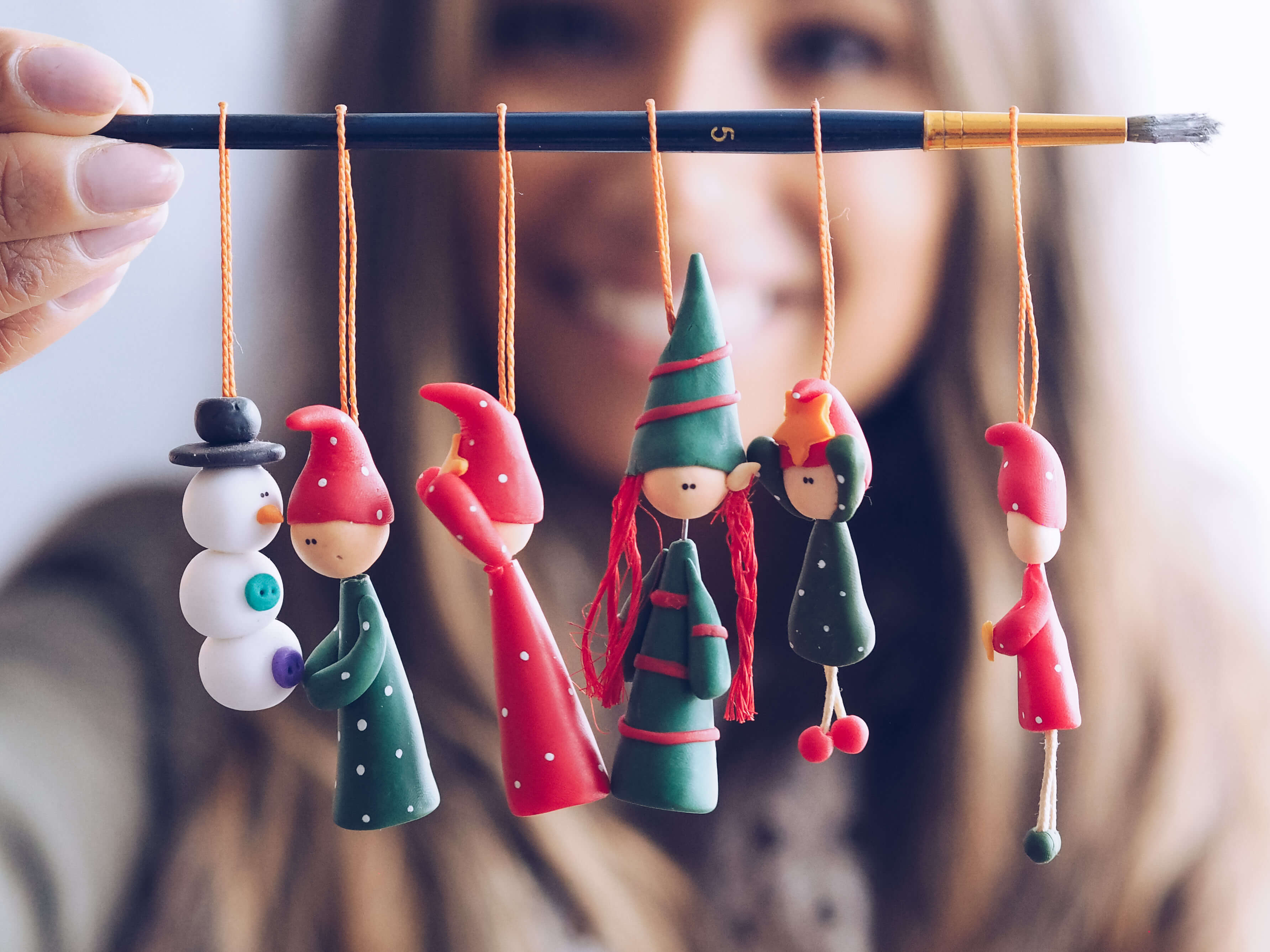 Why is Fair Trade so important?
I wanted to just delve a little more into why buying Fair Trade products is so important and exactly what it means for the workers making or growing the products. Essentially, the cost of Fair Trade and organic is the true cost of these products. As I touched on before, we're so used to paying excessively low prices, that when we buy Fair Trade bags of coffee or dried fruit or artisanal handbags, we feel like we're paying a high and premium price.
However, it's only when you see the farmers actually working the land, the fruits being processed (by hand) in the plant, the dried fruits being packaged (by hand), and the artisans actually making the handbags and ornaments, that you realize Fair Trade and organic items aren't overpriced - it's exactly what we should be paying if we want the people who make the products to benefit like we do. Fair Trade conditions not only means equal pay, it also means a safe workplace, protection of human rights, protection against sex trafficking and child labour, and you generally do get a better quality when it's Fair Trade which is an added benefit to the consumer.
It was really eye-opening to learn more about what Fair Trade means and see the origin of our products and exactly where and how it's made.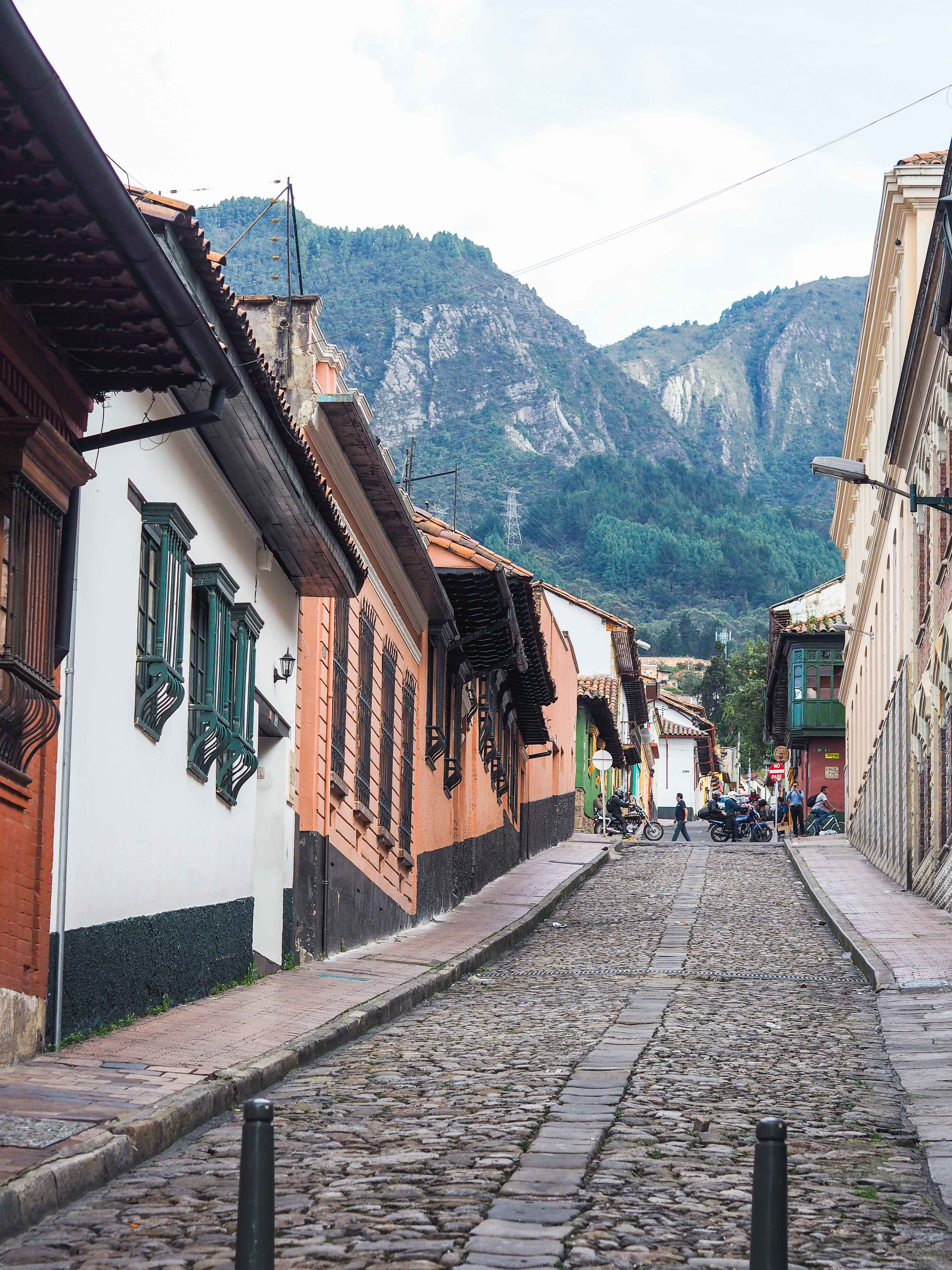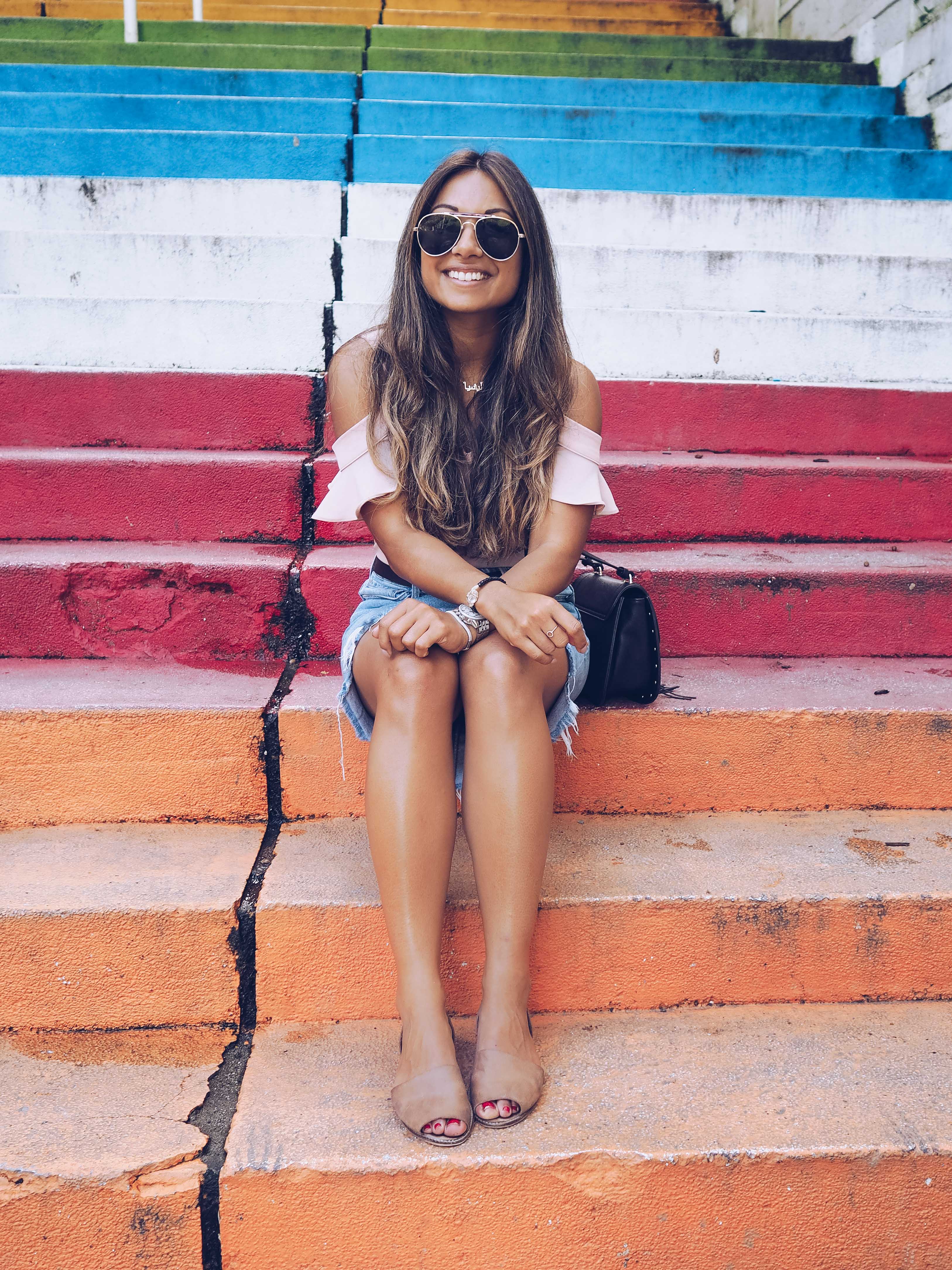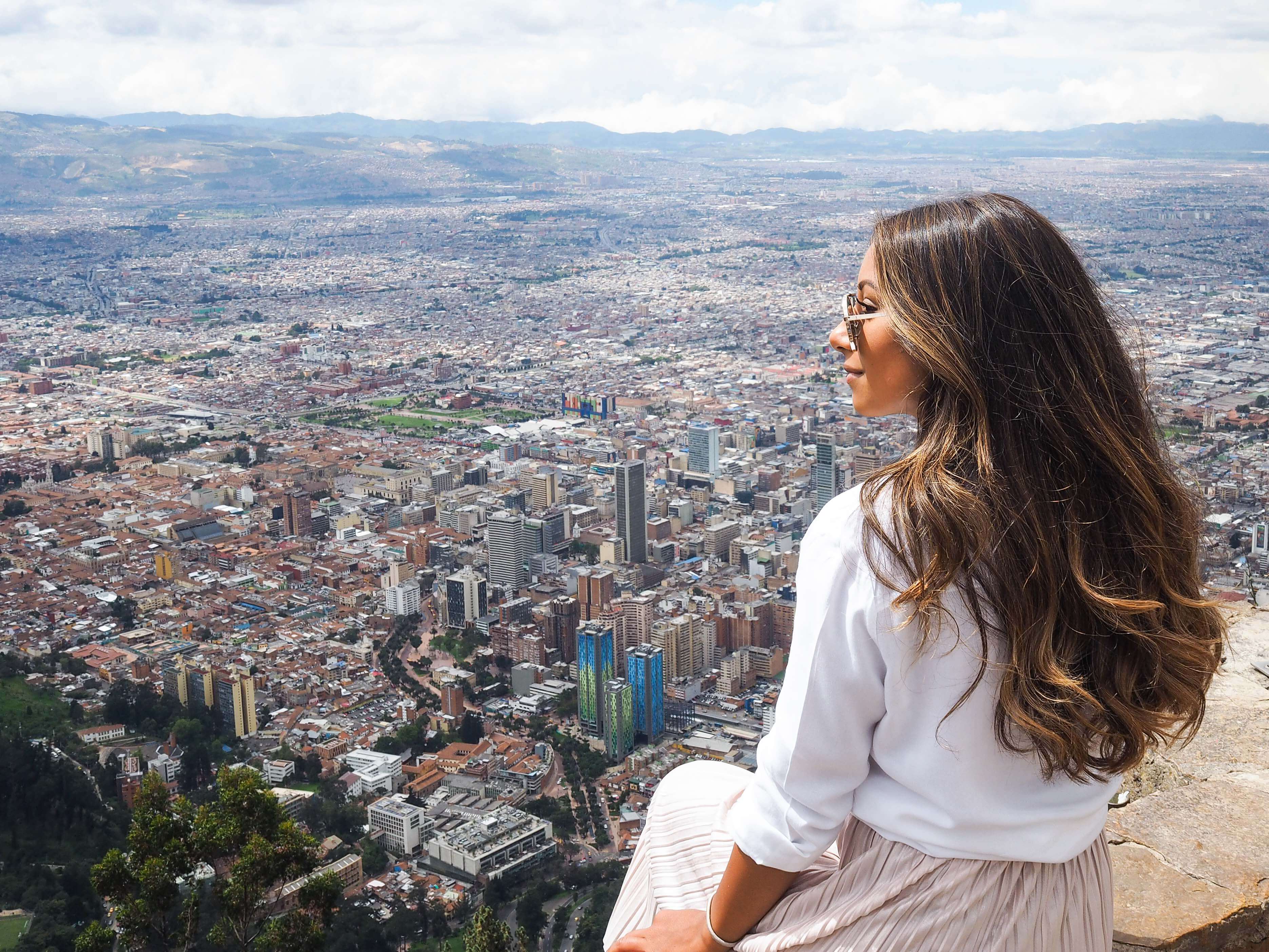 It was such a wonderful trip and it was amazing to get to know Colombia and learn more about the origin of the products we buy and use elsewhere in the world. I loved getting to know Ten Thousand Villages & Level Ground Trading and seeing how their work directly impacts individuals in communities 6700km away from Vancouver. I would love to go back to Colombia and explore more of the country and there are many gorgeous places to visit, so hopefully i'll get to make it back sometime soon! I'd love to know whether you guys are conscious about shopping Fair Trade and/or organic and why it's something that's important to you, and if you haven't heard of LGT and TTV before, whether their products will be added to your Christmas list!
(Disclaimer: This post was created in partnership with Ten Thousand Villages & Level Ground Trading. All opinions are my own!)