A chilled out beach town with great waves, top weather and magnificent scenery. Mui Ne is in fact one of the driest places in Vietnam, and is often shielded by storms and bad weather by the Sand Dunes. The beaches are clean, the water is warm and the town has a perfect laid-back vibe, so Mui Ne should definitely be a destination added to your list.
Things to do
Kite Surfing on Mui Ne Beach – The surf is fantastic in Mui Ne, which is why it's such a surf and kitesurf hotspot. The beach is lined with different kitesurf schools, and many offer the first lesson for free. If you're a beginner, you may want to take your lessons in the morning as the winds tend to pick up in the afternoon.

Sand Dunes – the Red and White Sand Dunes are one of the main attractions in Mui Ne, so this is a must see. I'd recommend booking a tour up to the sand dunes, as these offer a trip to Fairy Springs, Fisherman's Village, White Sand Dunes (where you can quad bike) and the Red Sand Dunes for sunset.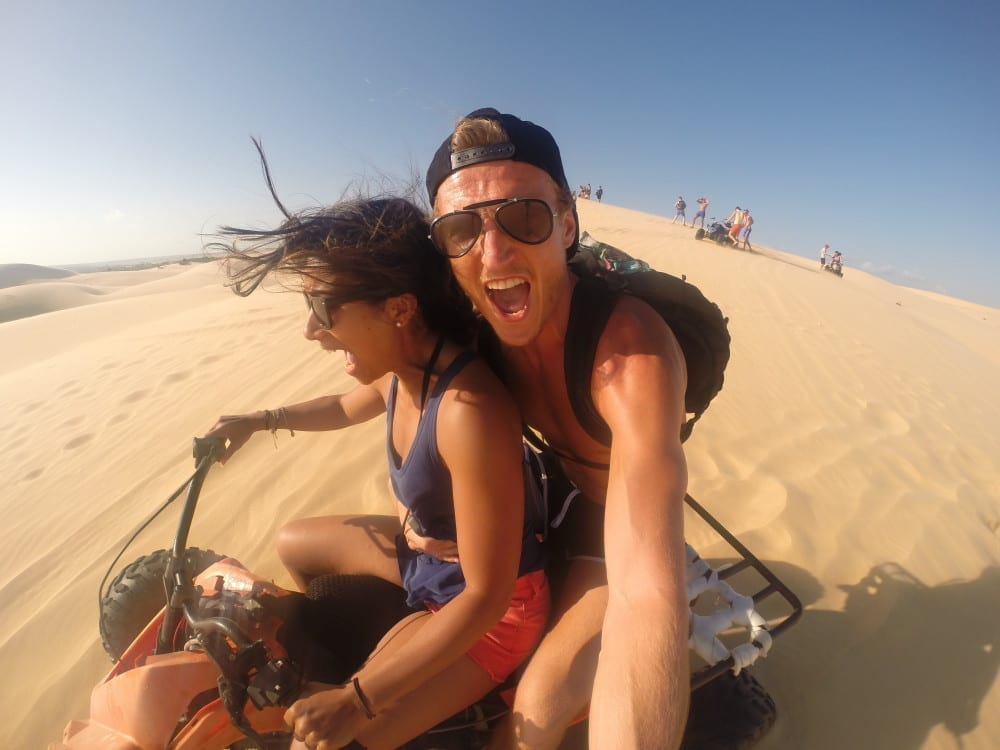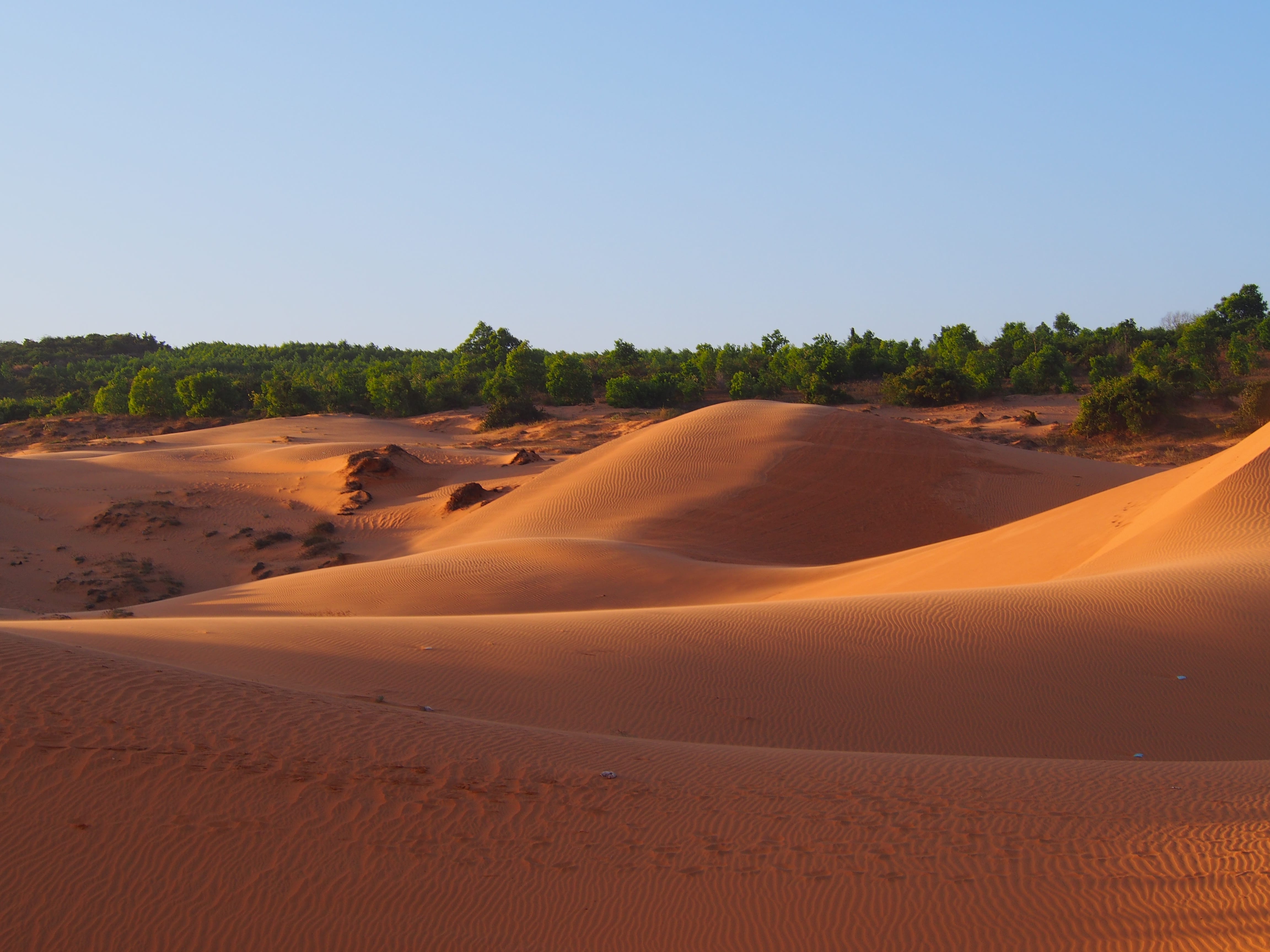 Beach chill – There are a number of beachfront bars perfect for a spot of lunch and a cold bottle of beer. We recommend VKs bar – they have comfy sofas, top cocktails and great food.
Phat Burger – If you've been travelling for a while and you're growing tired of Asian food, this place will definitely fulfil your Western food-crave. This is by far the best burger joint in town, and it's possibly one of the best burgers we've ever had. The milkshakes are to die for too, and they'll even deliver it straight to your hotel room.
Accommodation
Most of the resorts, hotels and hostels are located on the main road in Mui Ne. You'll find a few luxury resorts that offer a private beach area and massages by the water. I highly recommend Mui Ne Backpacker Resort, an Australian owned resort with dorms, double rooms, ocean-view rooms with a balcony ($27/night) and bungalows located on the beach. There is also Backpacker Village, which is perfect if you're sticking to a lower budget.
Transport
It's easy to walk along the main road in Mui Ne, as the street is lined with restaurants, a bars and kitesurf shops. You can also catch a taxi or motorbike ride if you want to go further out of town.