Autumn is officially upon us and that means it's time to say goodbye to our cute bikinis and summer wardrobe and start transitioning into a new season.
I'm usually eager to jump back into my fall wardrobe but this year, I must admit, I've been a little bit in denial as I'm so sad to say goodbye to this gorgeous sunshine. We've had an amazing few months of weather in Vancouver and I absolutely love this city in summer, but now that things have cooled down I'm starting to get excited about the season ahead and what it means for my wardrobe.
At the moment I'm really enjoying mixing my cute summer dresses with more autumnal staples and it's nice to style seasonal pieces in a different way. I can't wait to start adding a few more items and colours to my autumn wardrobe and I can definitely feel a big Topshop & Zara raid coming (you know that chunky knits will be at the top of my list, as always!), but for now I'm going to enjoy this period and get as much wear out of my summer pieces as possible.
Transitioning your wardrobe into autumn is very exciting, and so I thought i'd share one of my favourite outfits at the moment and a few key pieces that I'll be living in this season.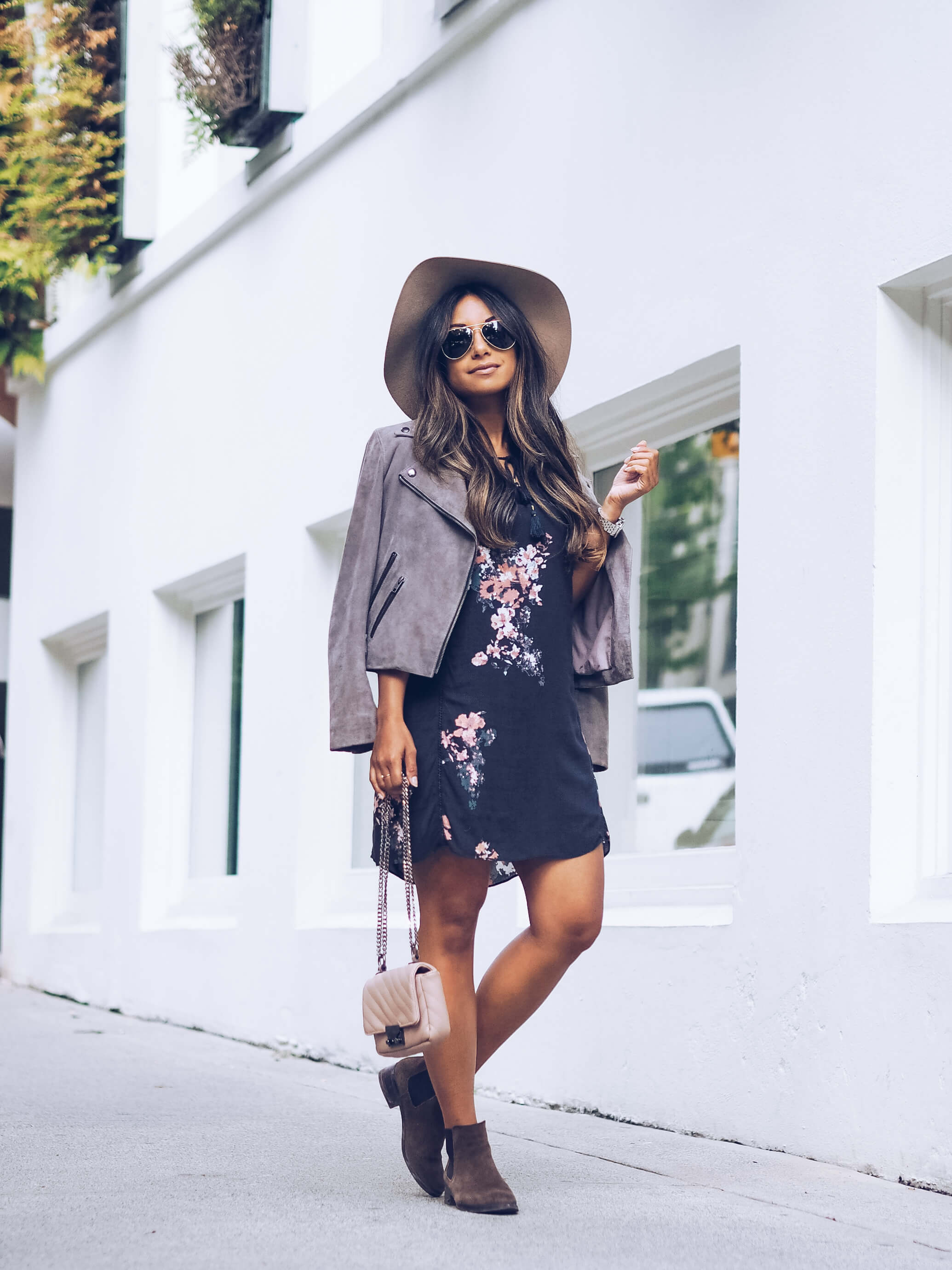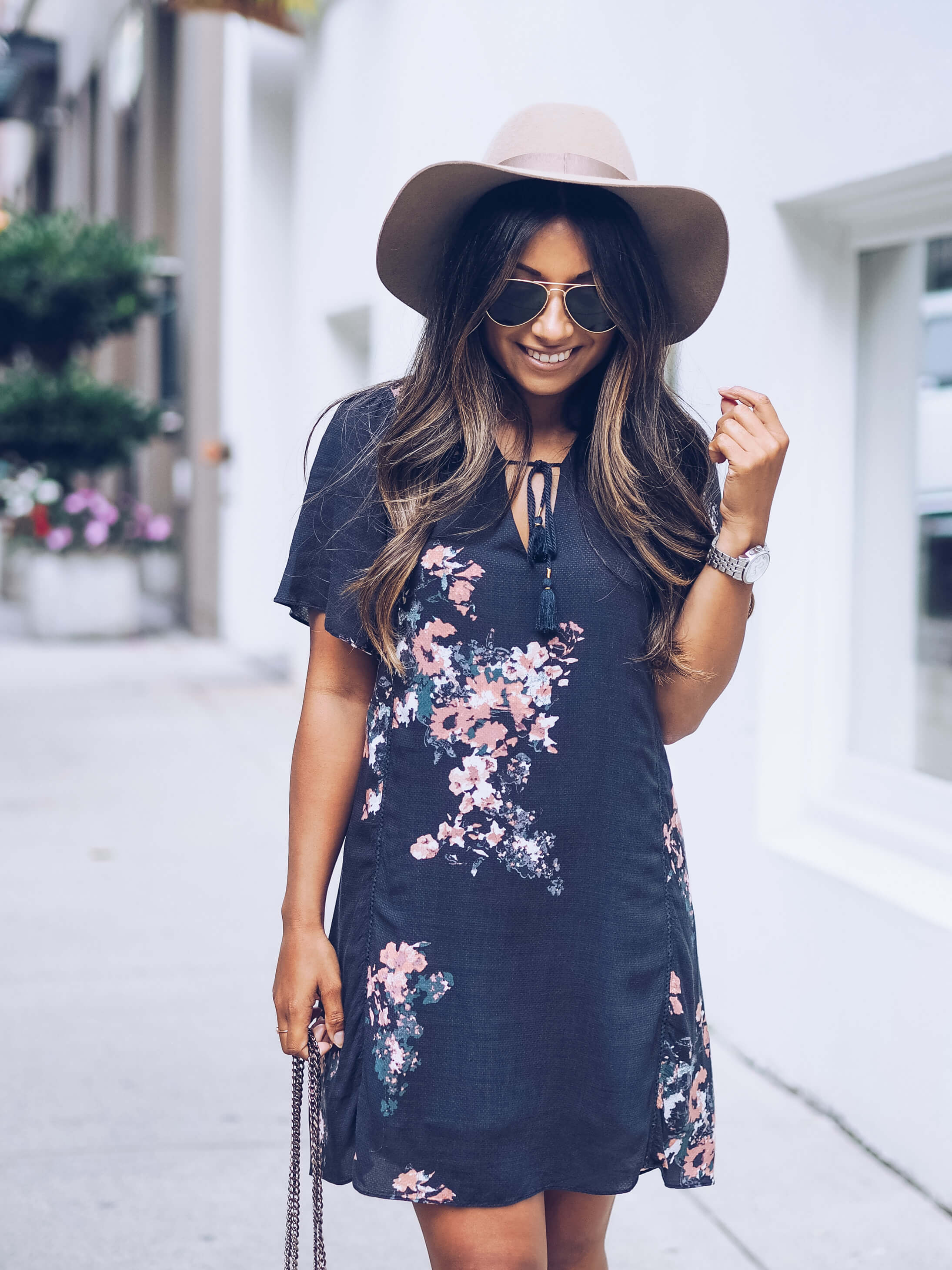 Ankle Boots
Shoes are the one thing that can transform any outfit. Ankle boots are such a staple for autumn wardrobes and they're the perfect transitional item as you can wear them with pretty much anything. I personally think that you should always invest a little more in shoes, bags, and coats where you can, because that way you know they're going to last and they won't fall apart after a couple of months. I'm always drawn to suede boots as I think they look so beautiful and classic, and I love this pair I got from Aldo recently. They're the perfect casual everyday boot, they were affordable and they go so well with both jeans and dresses.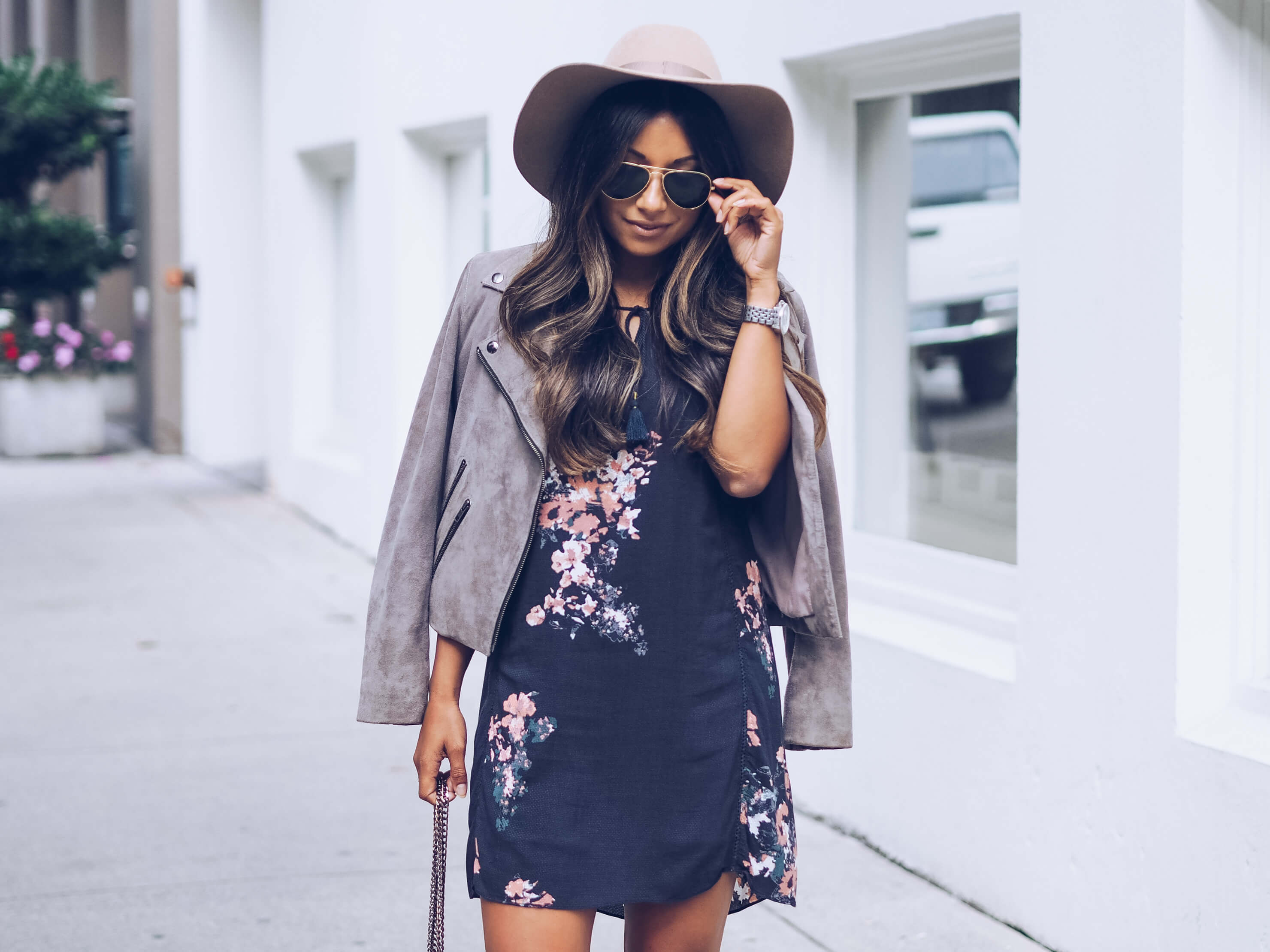 Fall Dresses
You probably don't know this, but growing up I was a massive tomboy and getting me to wear a dress was never an easy task! I used to get so grumpy about having to wear anything remotely girly, which is funny because nowadays there's nothing that I love more than pretty dresses! I love this one from Gentle Fawn as it's perfect for autumn and pairs so well with a suede jacket and pair of ankle boots.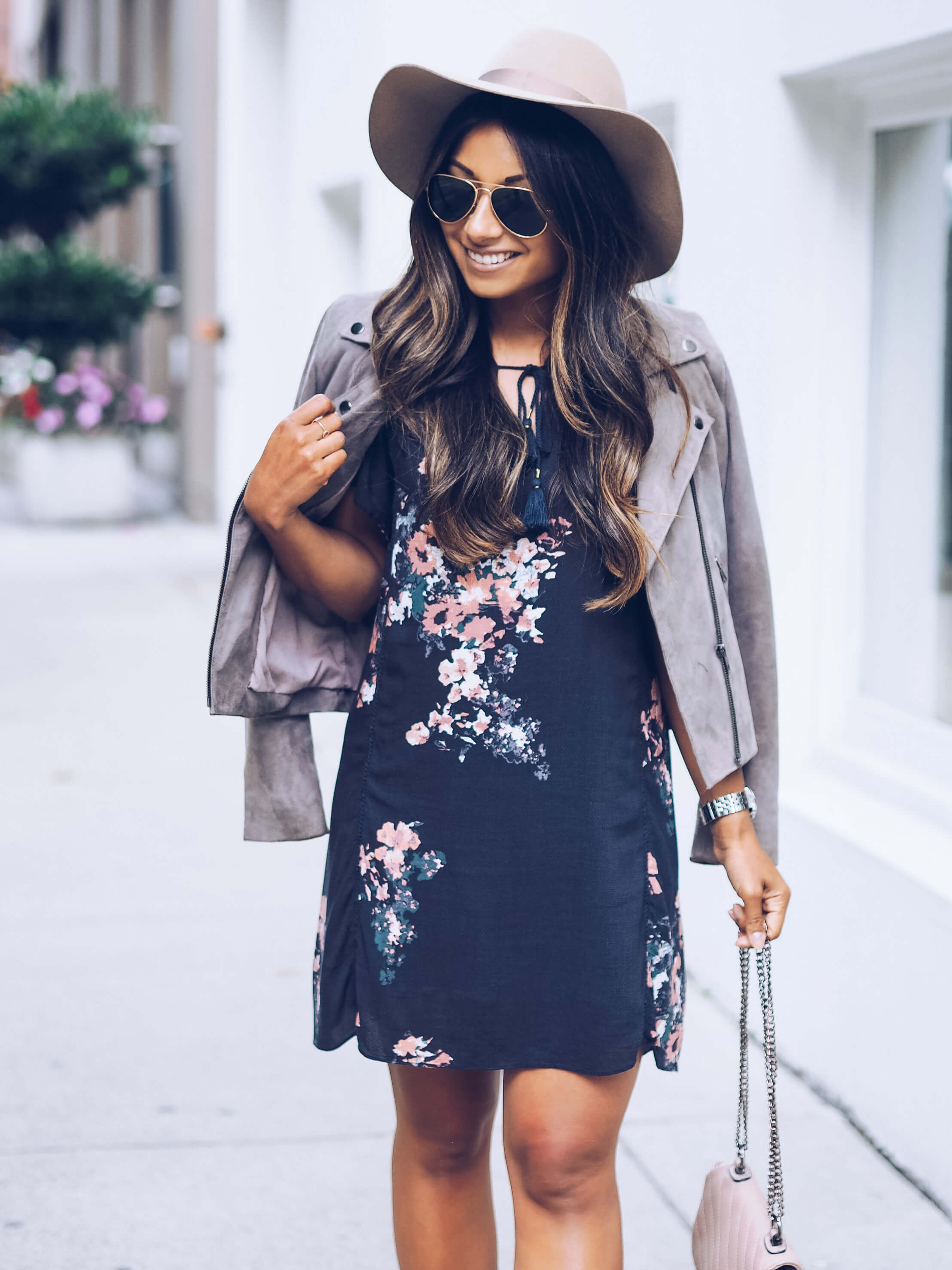 Suede Jackets
Suede jackets are one of my favourite pieces as we transition into fall as they're perfect to sling over your shoulders as the days get a little cooler. It's not quite winter-coat-weather yet (and i'm glad that it's not, i'm not ready for that) so a suede jacket is perfect. My spring suede jacket this year was a beautiful dusty pink colour, but now that we're in fall i'm loving camel, browns and greys. Pair your suede with a cute dress and pair of ankle boots on those crisp autumn days and you'll be good to go.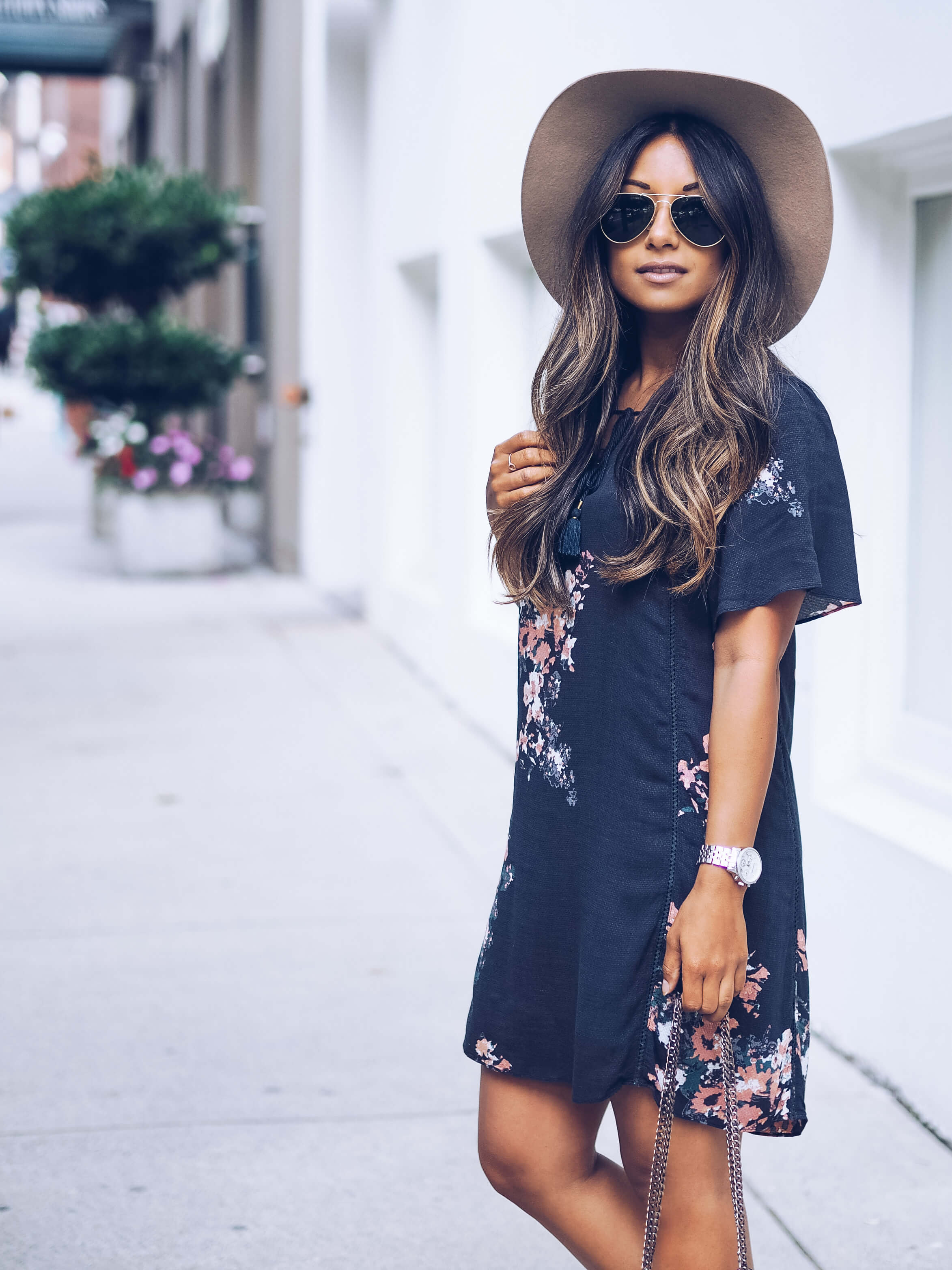 Cute Hats
I've always been envious of those who can rock any style of hat, because i'm definitely not someone who can! I'm not sure why, but very few styles of hat tend to suit me so I was VERY happy when I finally got my hands on one that actually looks good! I bought this cute fedora for our Rocky Mountain road trip as i've wanted a hat like this for so long, and I've been wearing it on repeat ever since as it has an amazing power to make even the simplest of outfits look chic and pulled together. I got this one from Topshop (but I believe it's sold out), so i've compiled a few that I like as i'm definitely going to be adding more hats like this to my autumn wardrobe.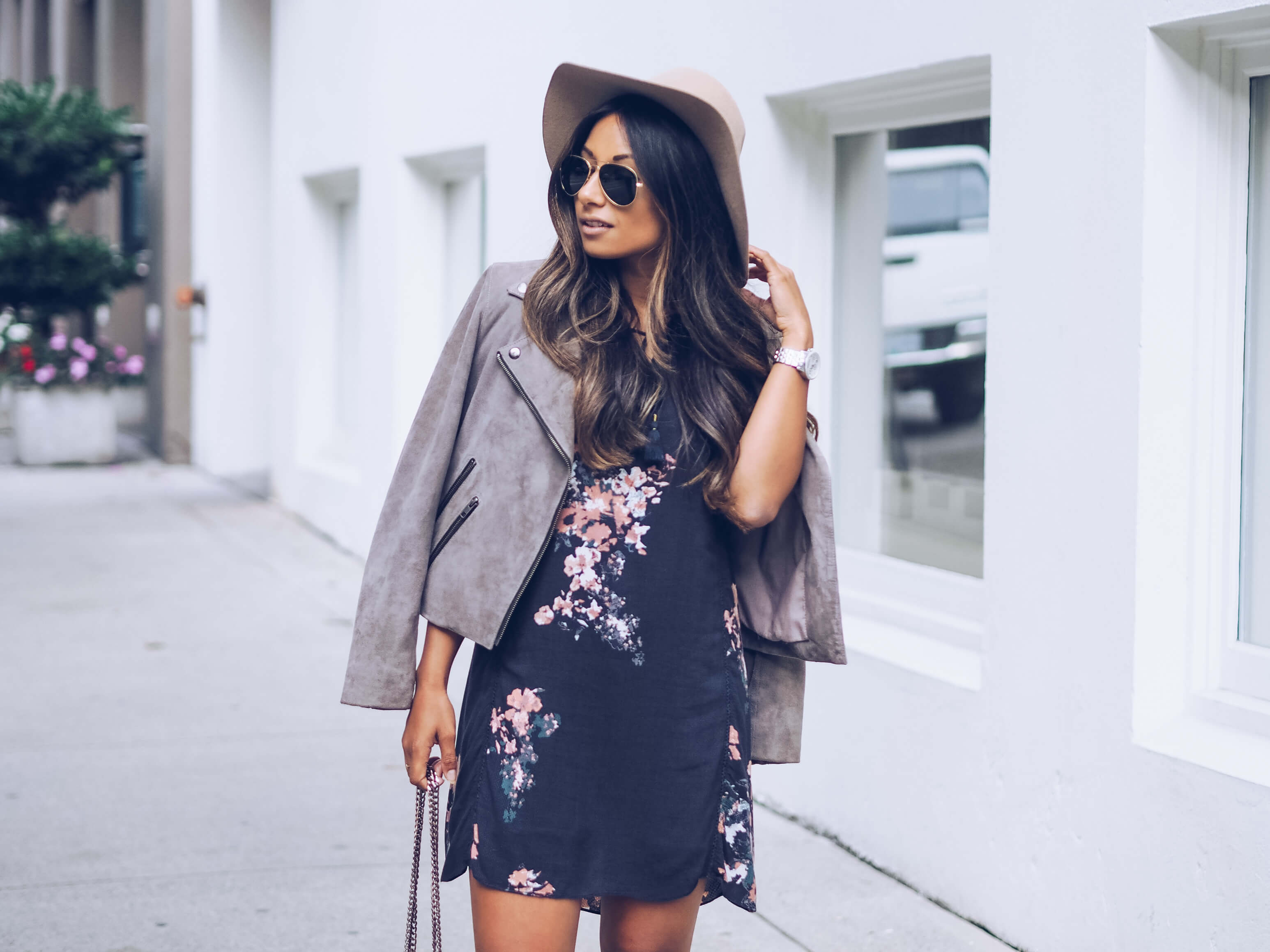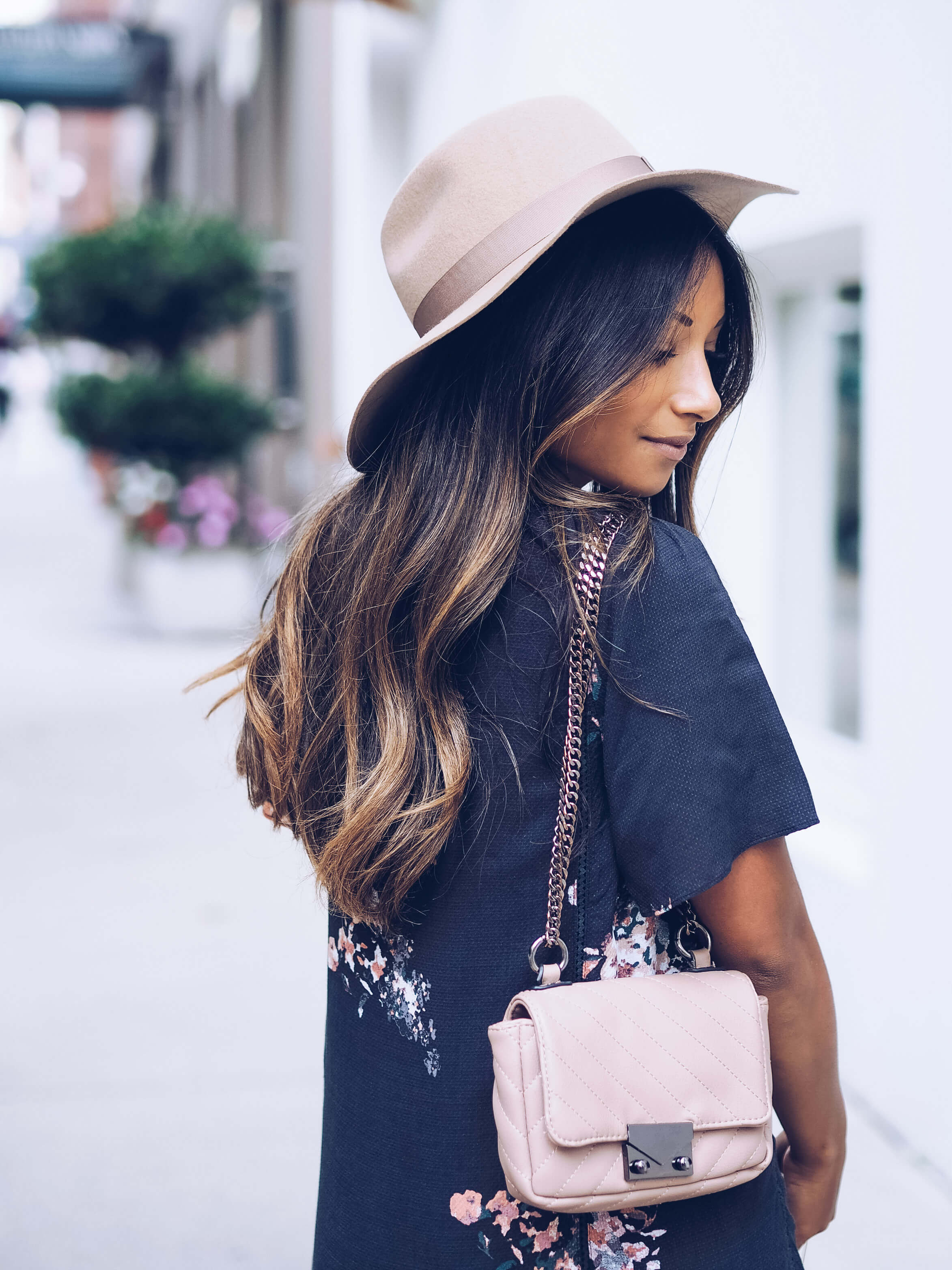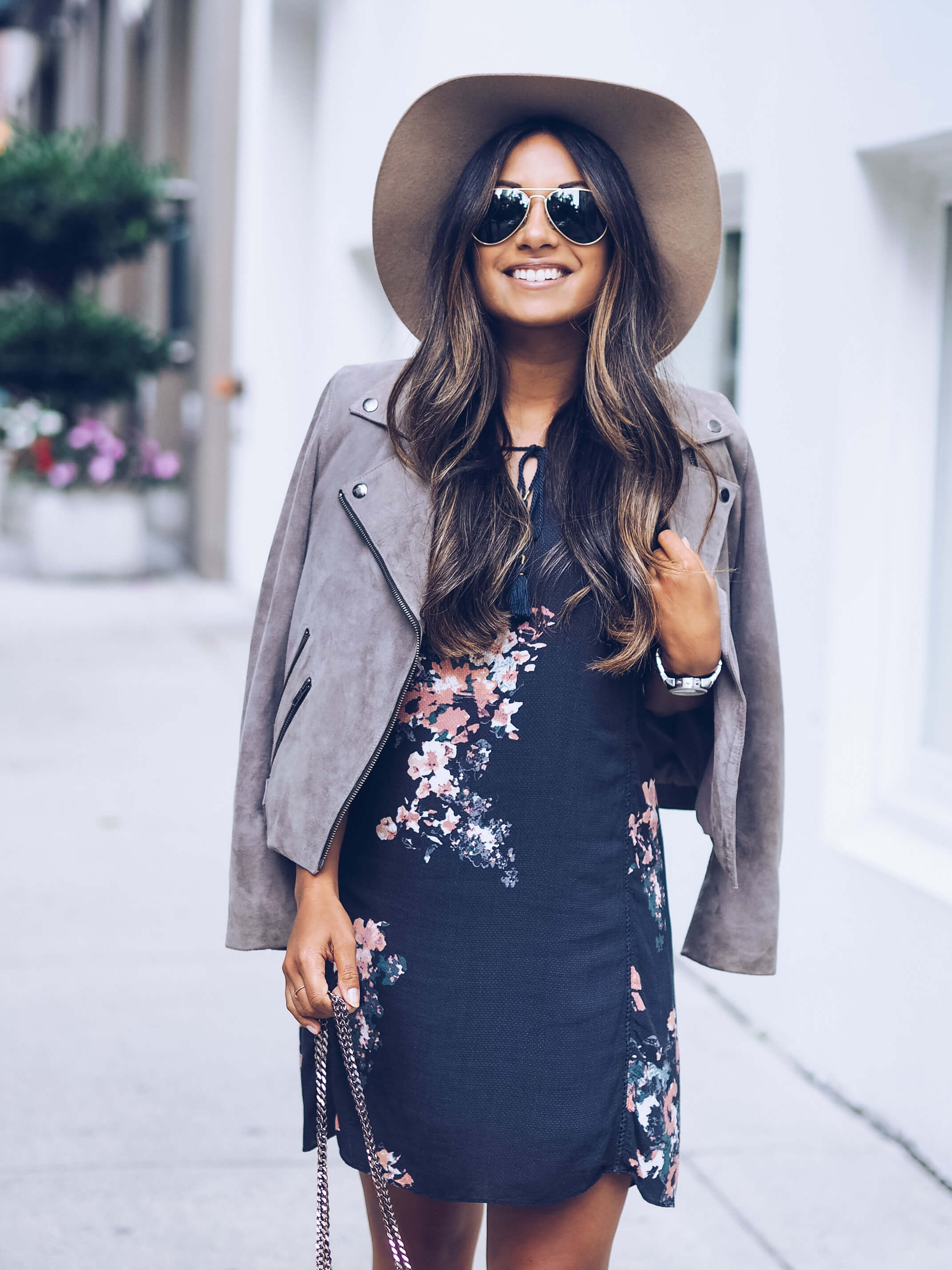 -----
Transitioning your wardrobe into winter is so much fun! What's your favourite colour & style for this season? Let me know in the comment box below!