This winter feels like it's lasted forever and I'm now eagerly awaiting spring and the fashion that comes with it. While I love nothing more than bundling up in big scarves and getting all cosy, I've definitely got enough wear out of my winter warmers this year and I can't wait to start introducing lighter garments into my daily wardrobe. I actually love the transition between seasons, especially mixing winter classics with spring pieces, and I think over the knee boots are the perfect accompaniment to any spring outfit.
In March/April time, it can sometimes be a little difficult to gage what to wear, especially since it's still frosty in the morning yet warm in the afternoon. A nice pair of OTK boots are such classics as you can team them with cute dresses, knit dresses or jeans and a light jacket, and still have that extra coverage you need to stop your legs from freezing when the chill kicks in. Here are some of my favourite ways to transition over the knee boots into spring that will shield you from the cold but still allow you to embrace your fresh spring closet.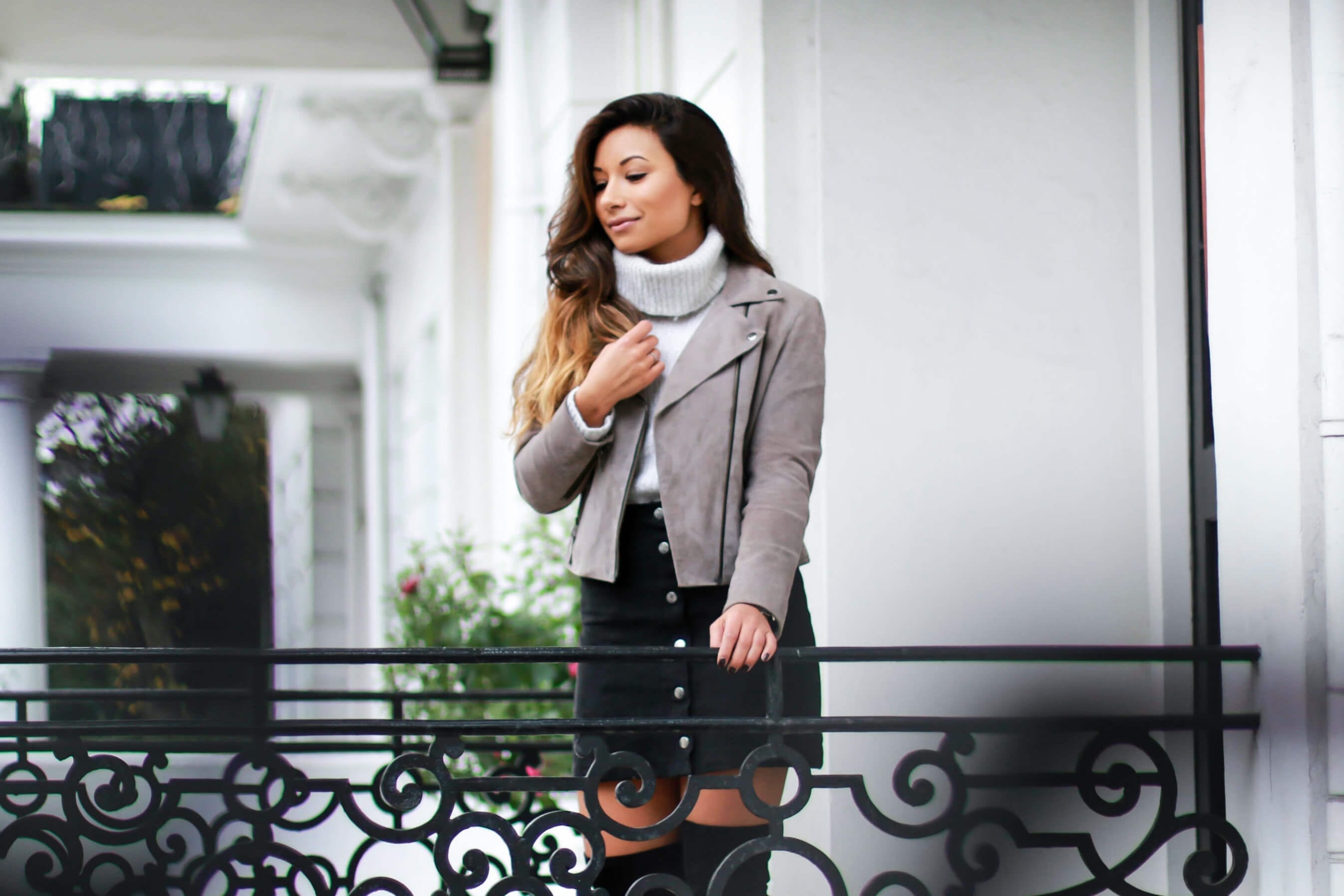 Knit Dresses
Personally, I think knit dresses and OTK boots look beautiful, and the great thing in spring is that you don't have to cover up your knitwear with a big coat either. This cable-knit jumper dress from Missguided continues to be my favourite as it's a great combination of winter knits styled in a spring way.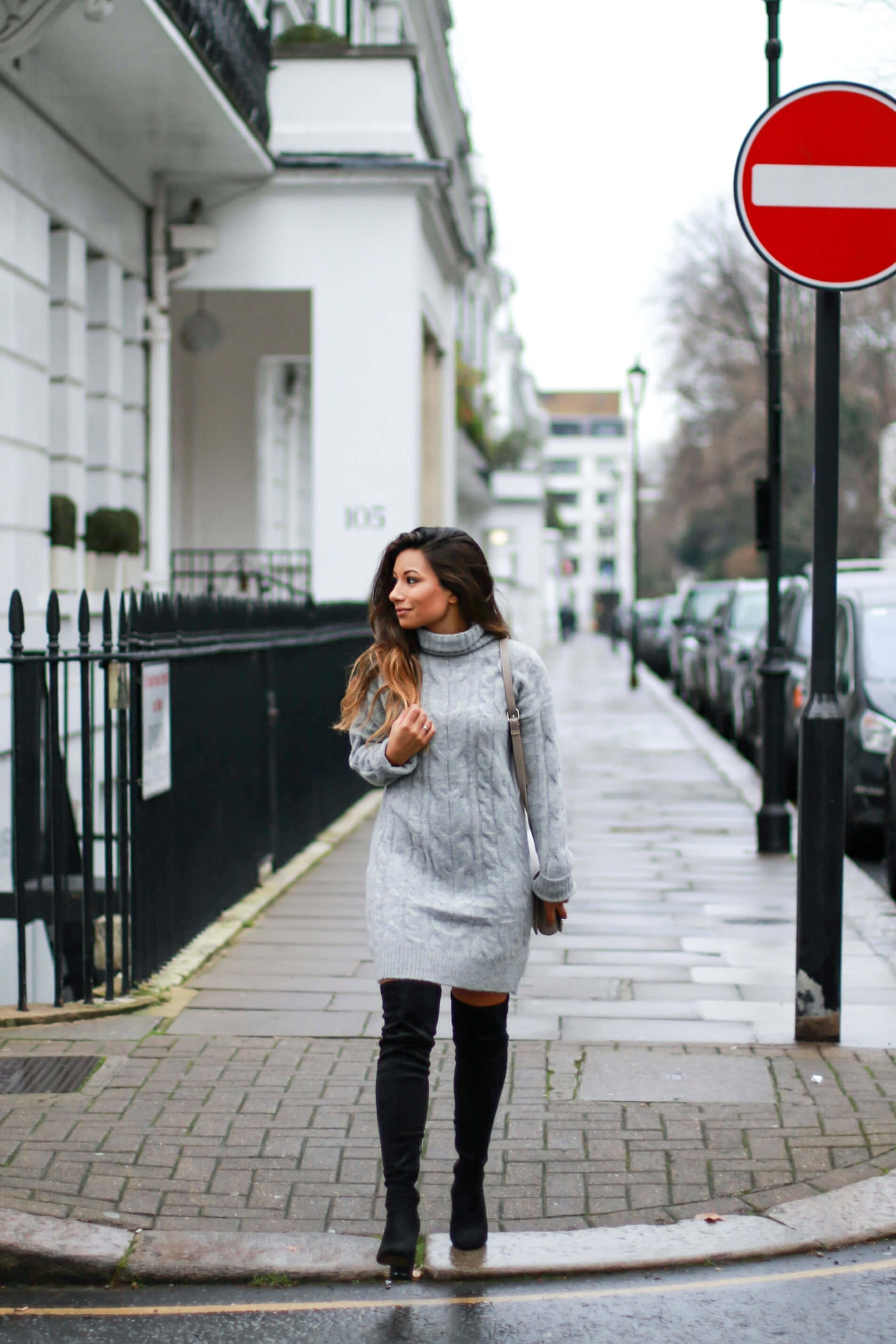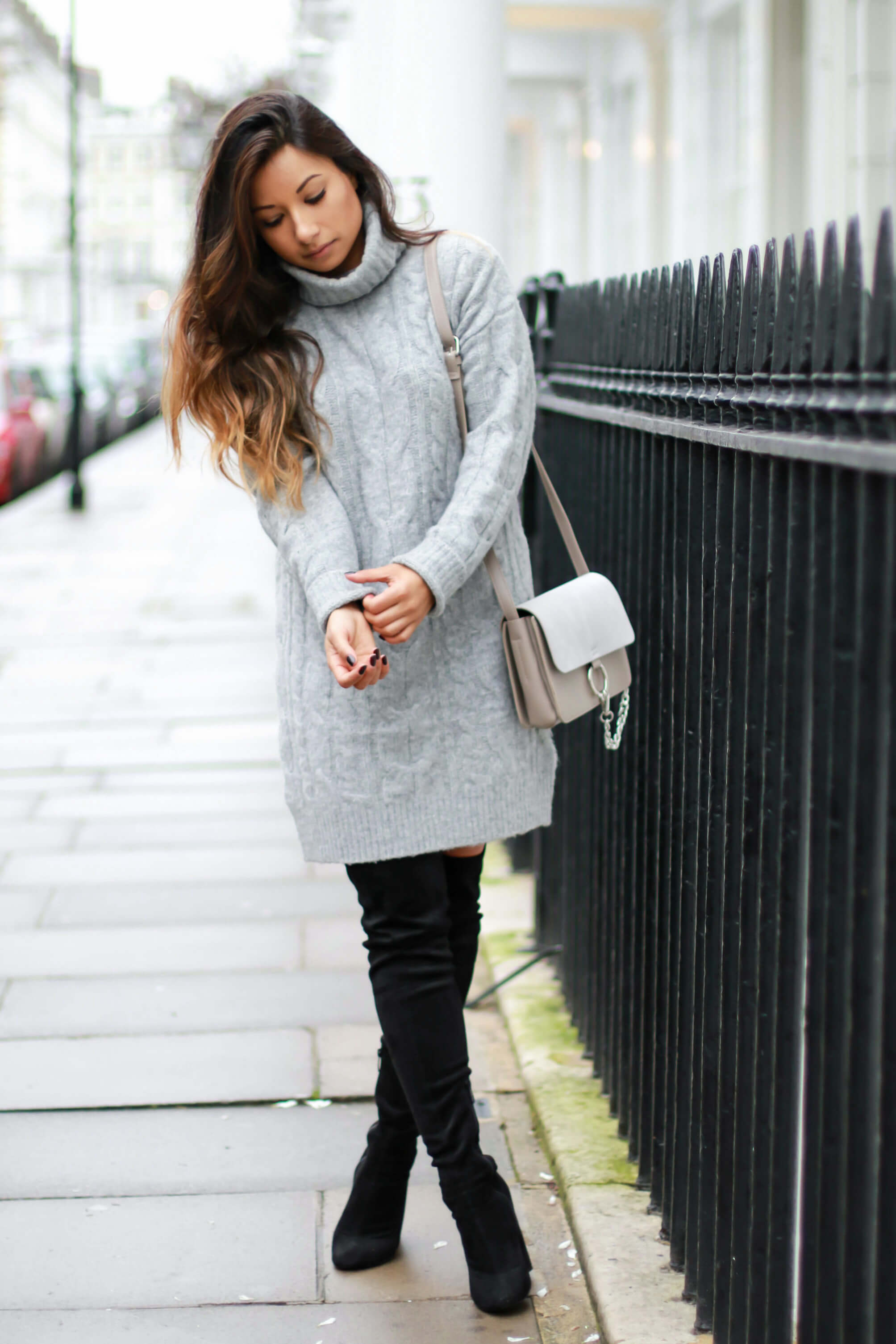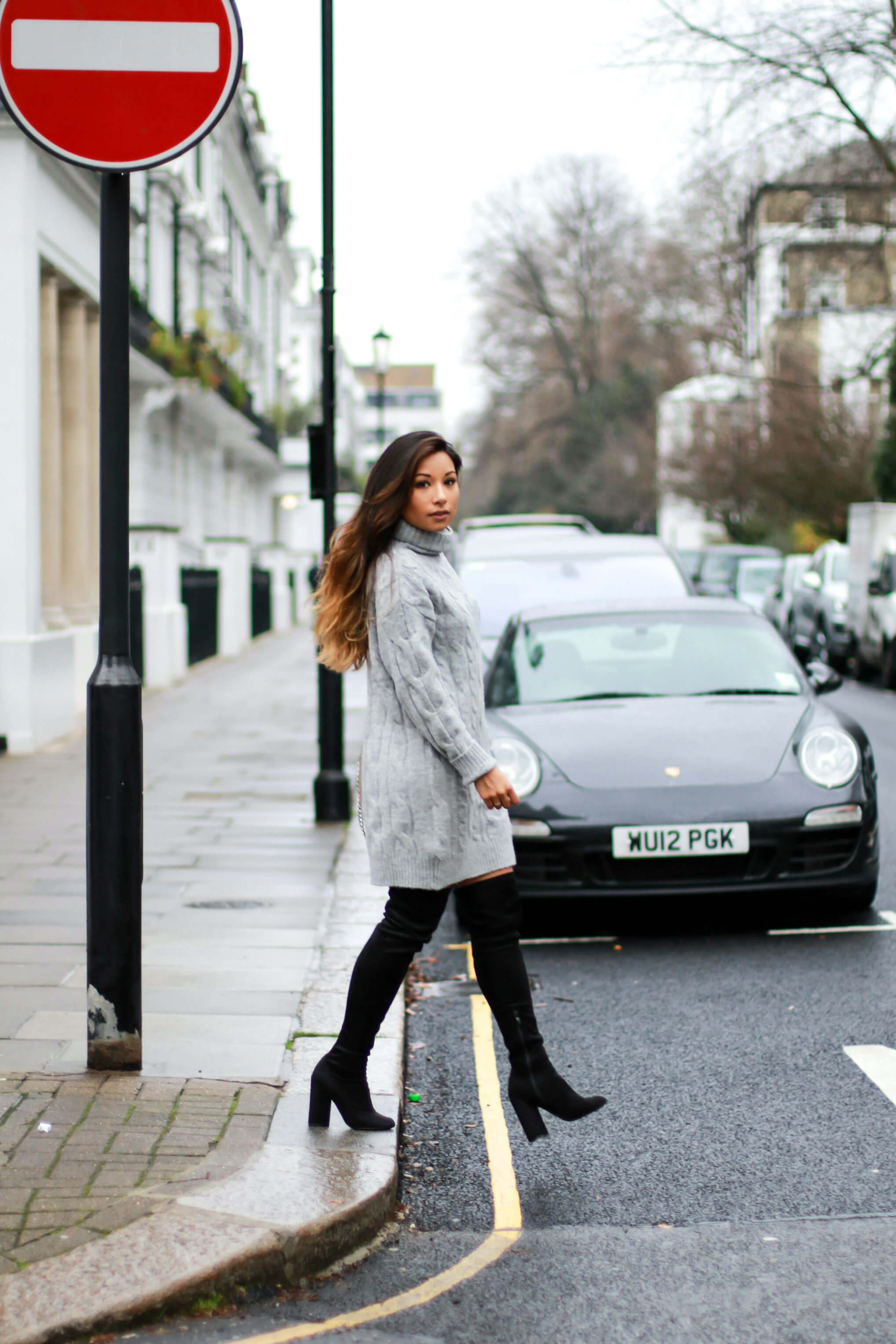 FLORALS
Sunshine calls for florals and it's one of those prints that will never go out of style. Mix a cute floral dress with a pair of light grey or cream OTK boots to keep your outfit warm yet still fresh and chic for spring.
Suede Jacket
I'm a huge fan of suede jackets at the moment and I love teaming my suede Moto jacket with my OTK boots. Wear your suede jacket with a light knit and jeans for something more casual, or with a cute skirt for something a little more put together.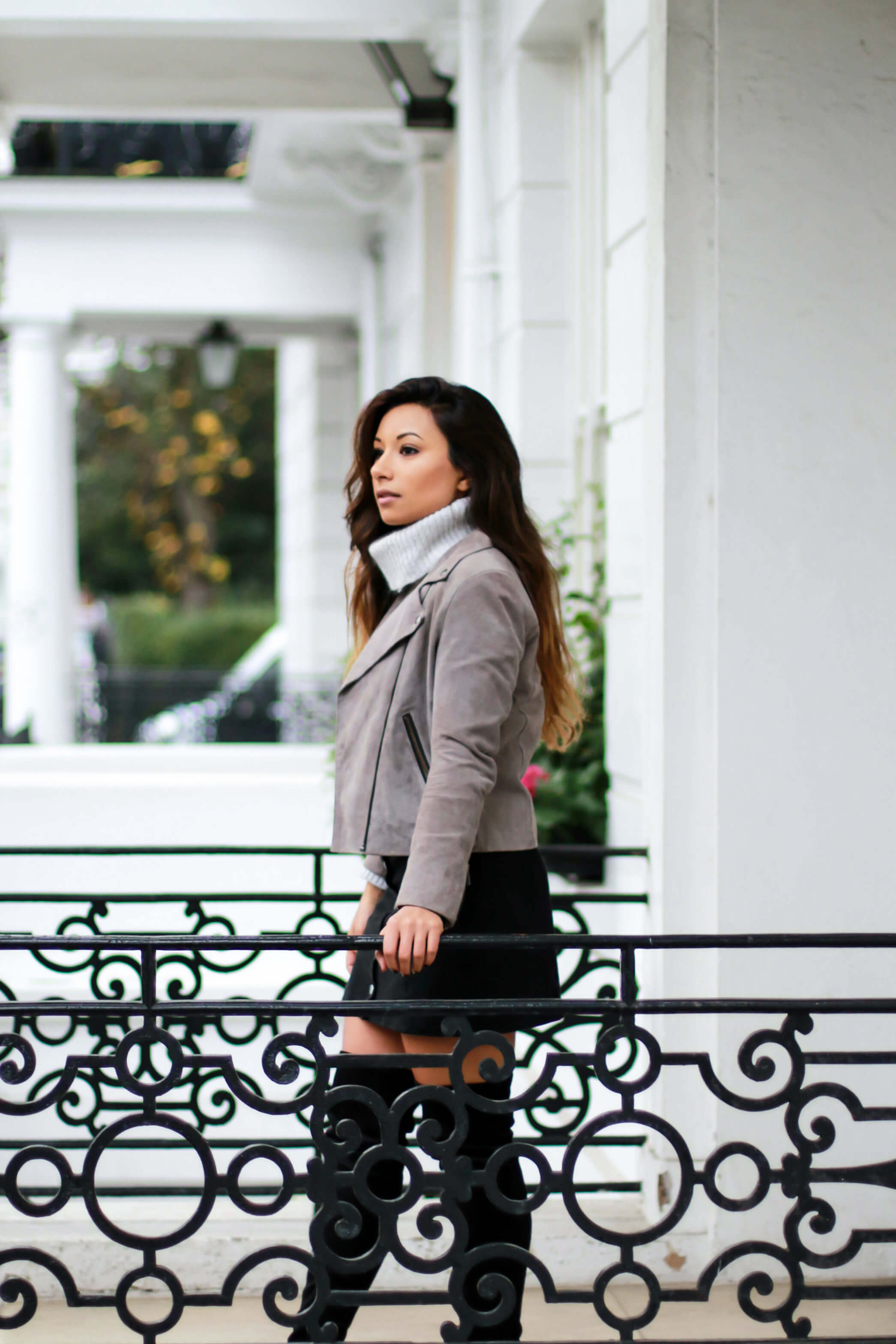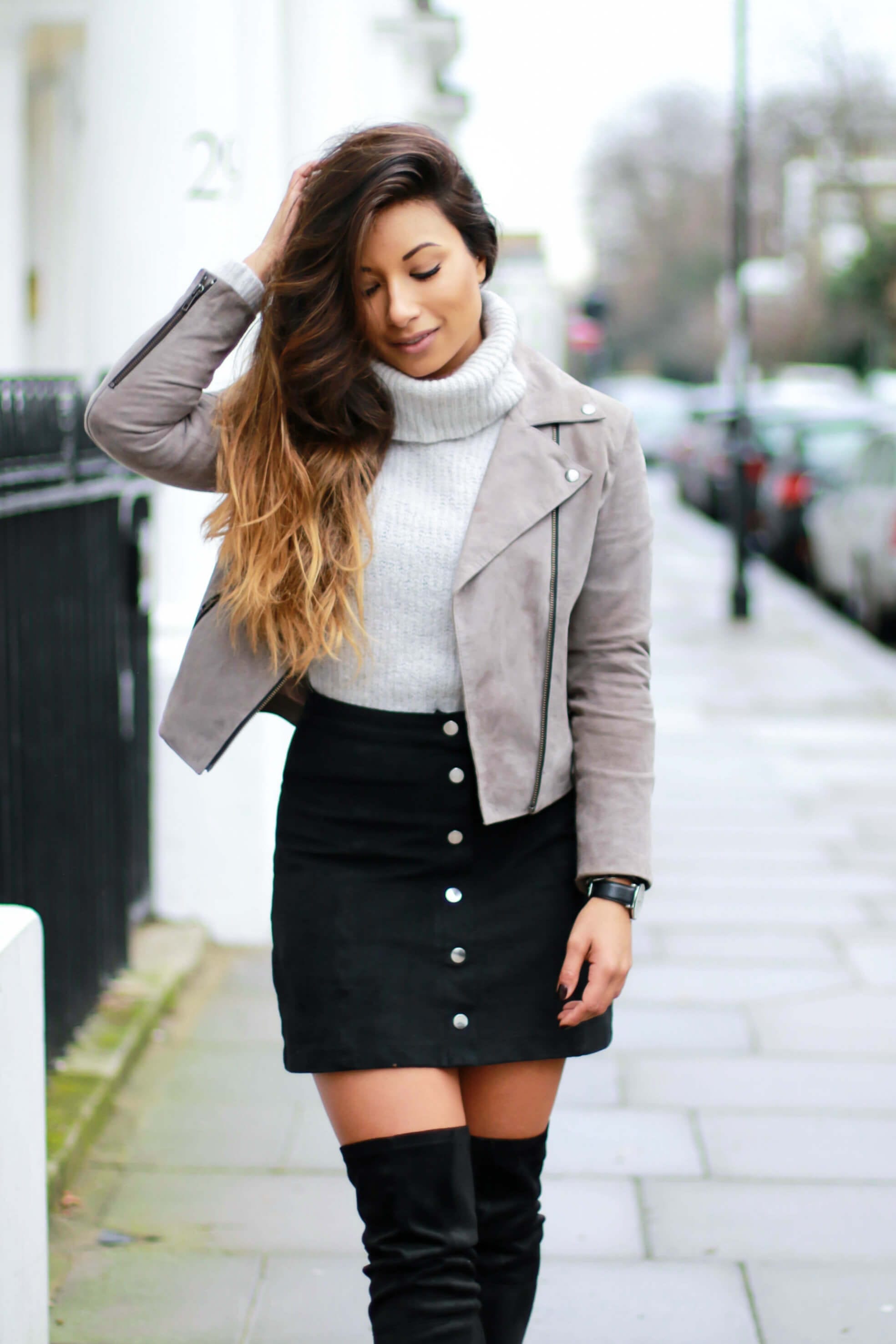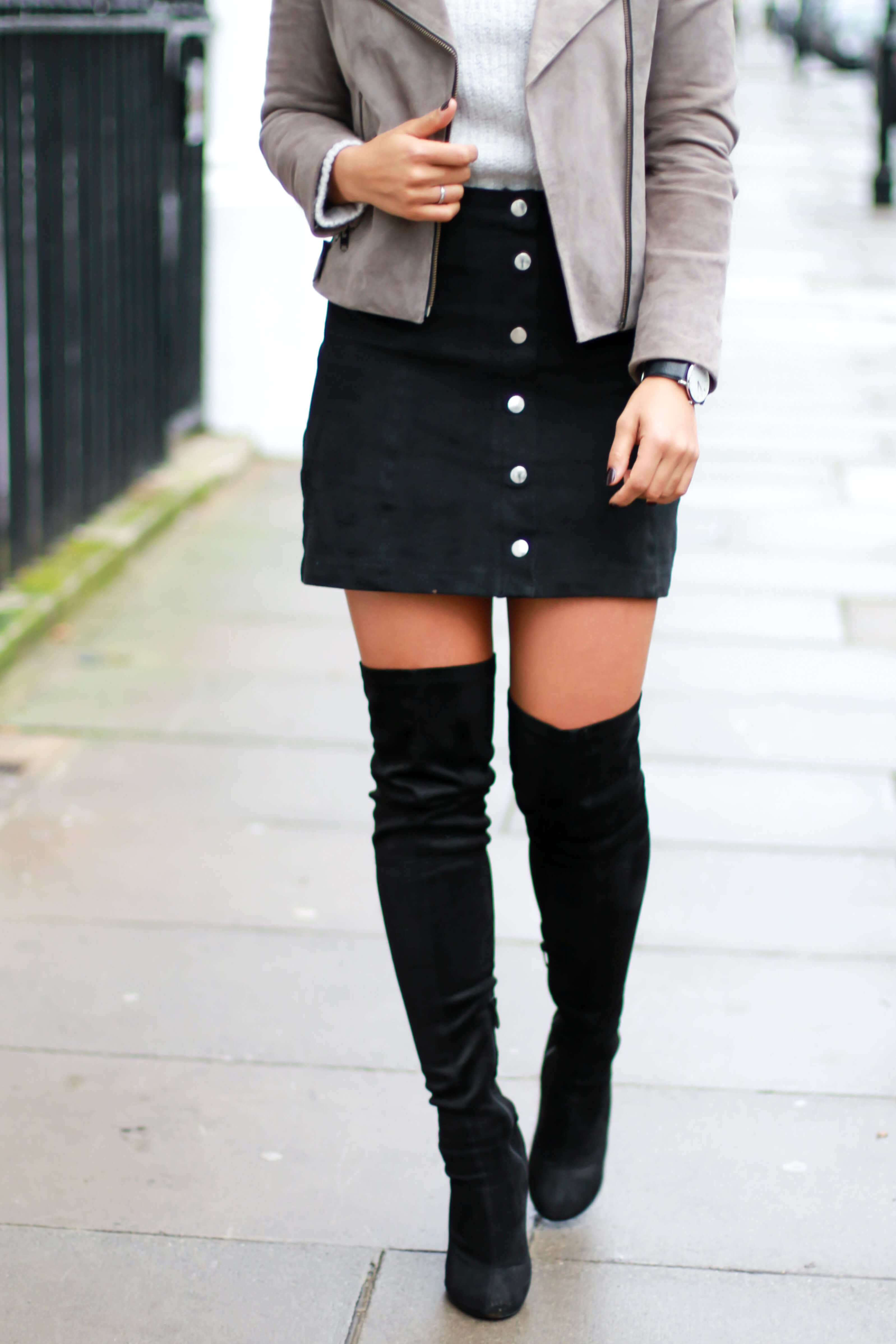 Over The Knee Boots
The pinnacle of OTK boots are undoubtedly the Stuart Weitzman's, but they don't come with a cheap price tag so I opted for a slightly more affordable version. Mine are the Eve style from Public Desire and I find they stay up really well and look luxurious without costing an arm and a leg.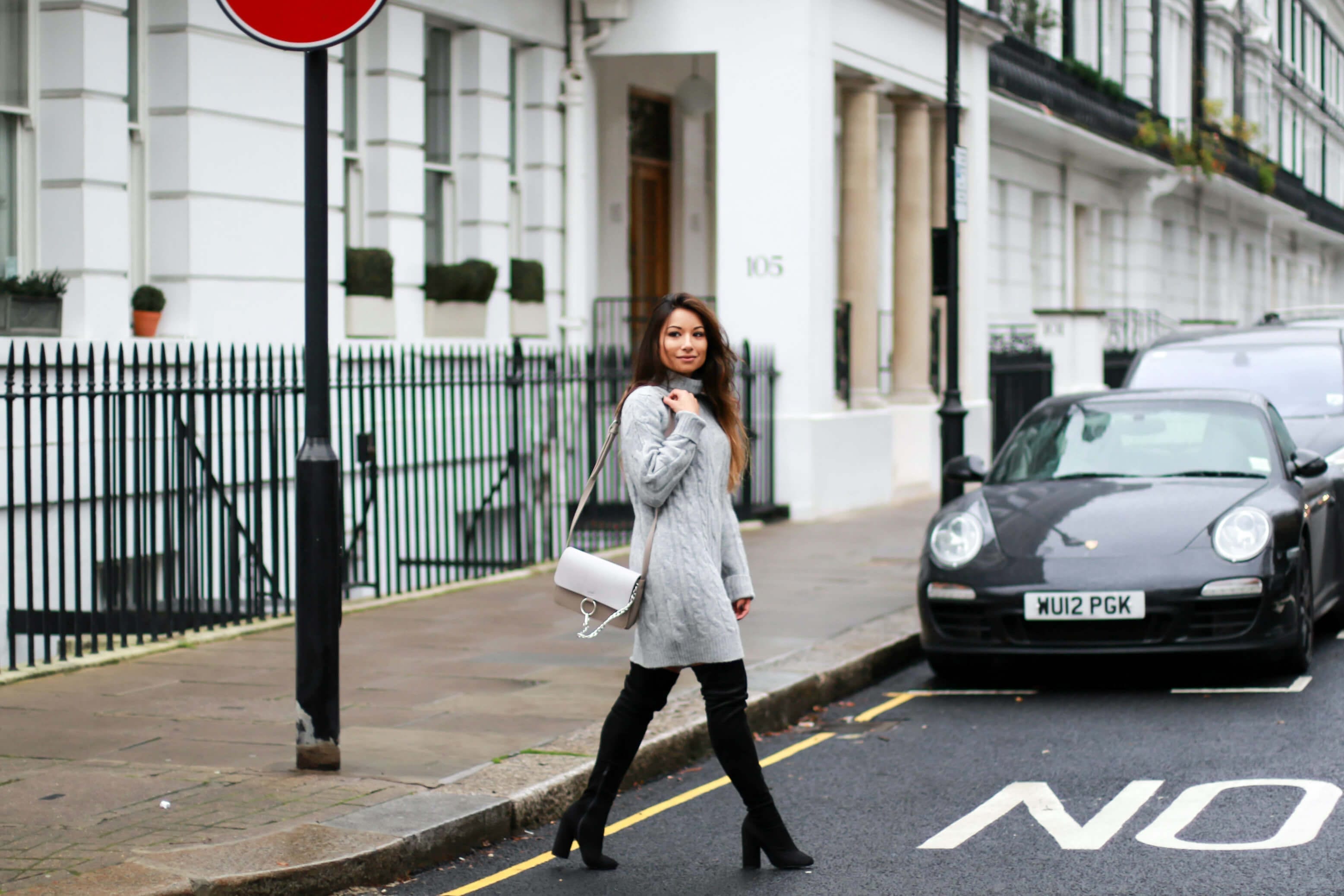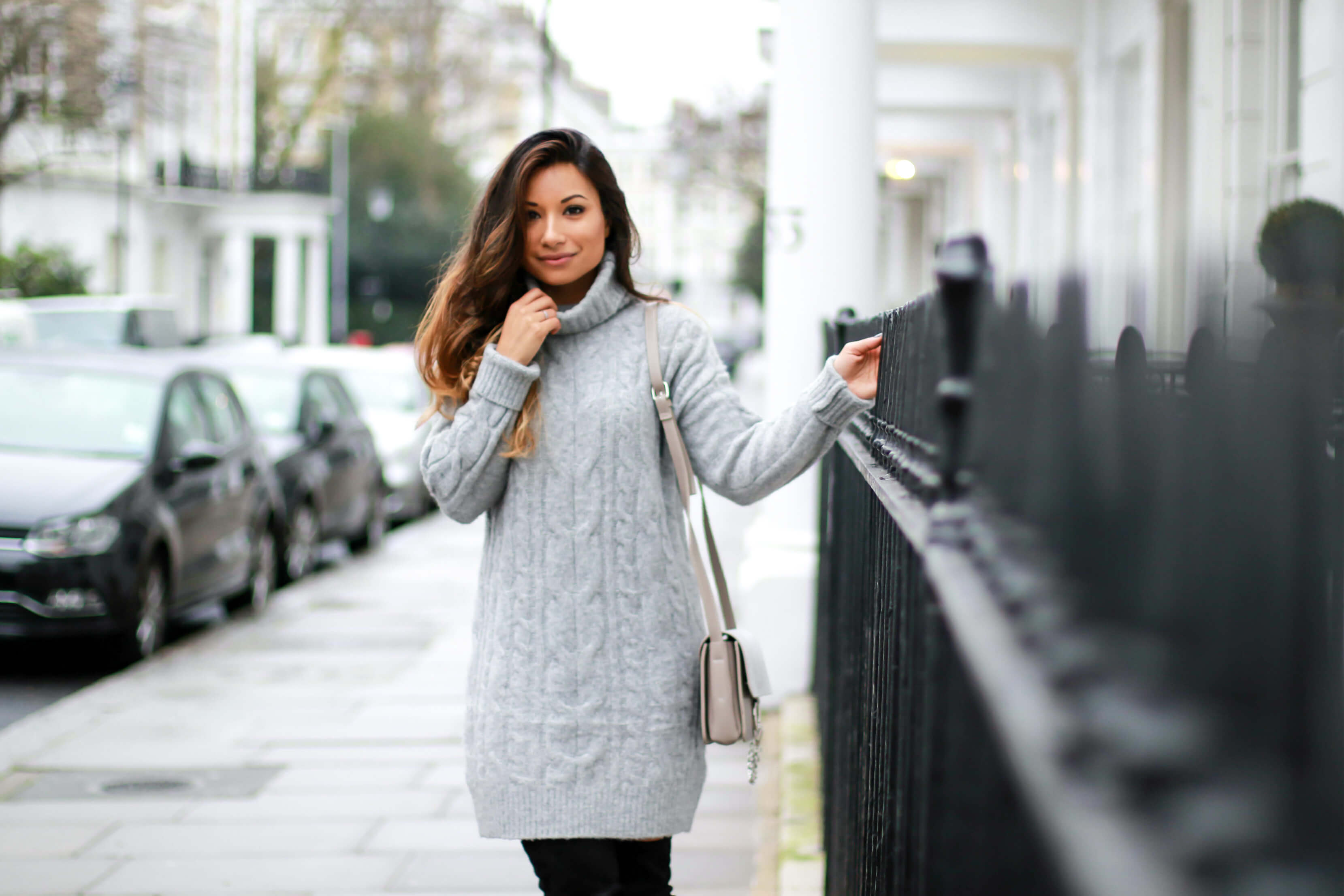 What are your fave ways to transition over the knee boots into spring? Let me know in the comment box below!
Photography by Rebecca Spencer.