The smell of musk and fumes hit us as soon as we stepped off the plane. After a long push through the crowds in Immigration and a nerve-wracking 25 minutes waiting for our bags to arrive (which, by the way, felt like a lifetime), we left the airport doors to be greeted by our first Vietnamese friend.
Driving through Hanoi was something else. Matt and I remained silent, side-by-side, taking in the sights before our eyes. It was something like I'd never seen before; scooters, cars, lorries, bicycles, all attempting to straddle 3 small lanes. Scooters carrying an array of items, strapped haphazardly to the back – furnishings, bananas, wood, chickens and even children.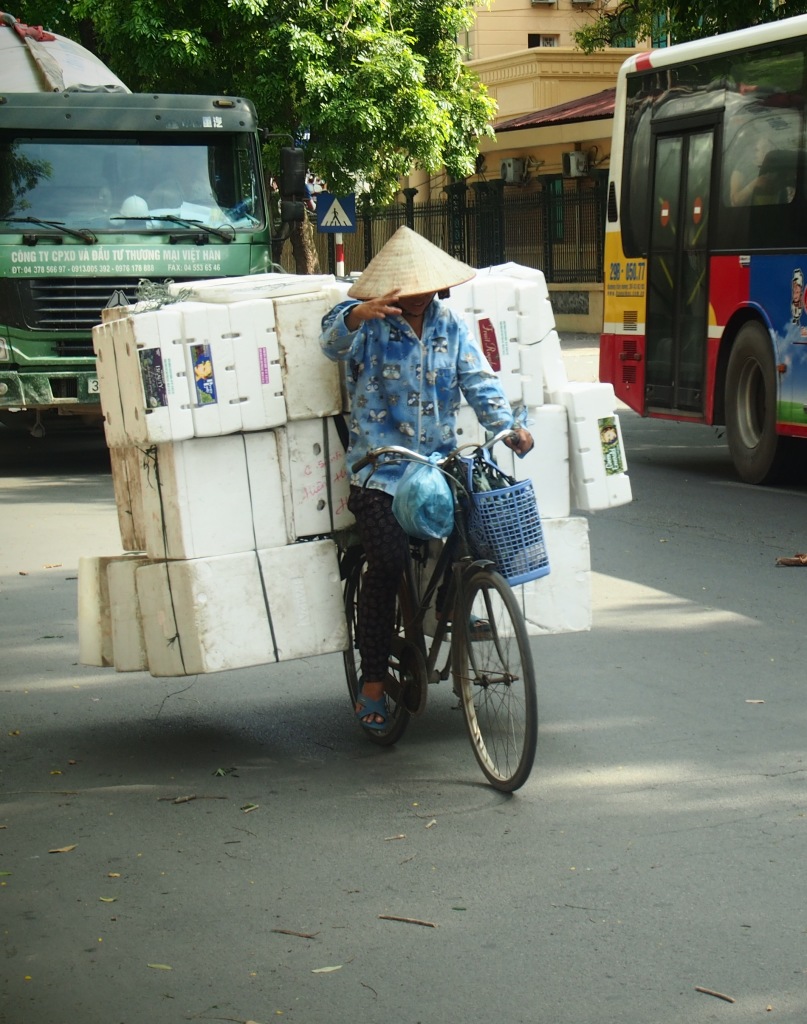 45 minutes later, after a few near-miss collisions, we arrived at the lovely Holiday Gold hotel. A simple design, yet the most hospitable staff. Jenny had our hearts upon arrival. Offering to upgrade our room for free, we jumped at the chance and indulged in some much-needed R+R. Jetlag was catching up with us, and with 3 months going spare, it was an indulgence we could afford.

A few hours later, feeling slightly heavy headed yet excited for the day, we headed out to explore the wonders of Hanoi. A mere 3 minutes into our exploration, Matt was lured into a little back-street souvenir shop. I'm fairly positive we were conned out of a few thousand Dong, and maybe we should have practiced our best haggling skills, but that's learning curve number one. Learning curve number two came shortly after – when crossing a Vietnamese road, do not rely on traffic lights, do not rely on pelican crossings and by no means do you rely on drivers. It's a case of running for your life and hoping you make it to the other side.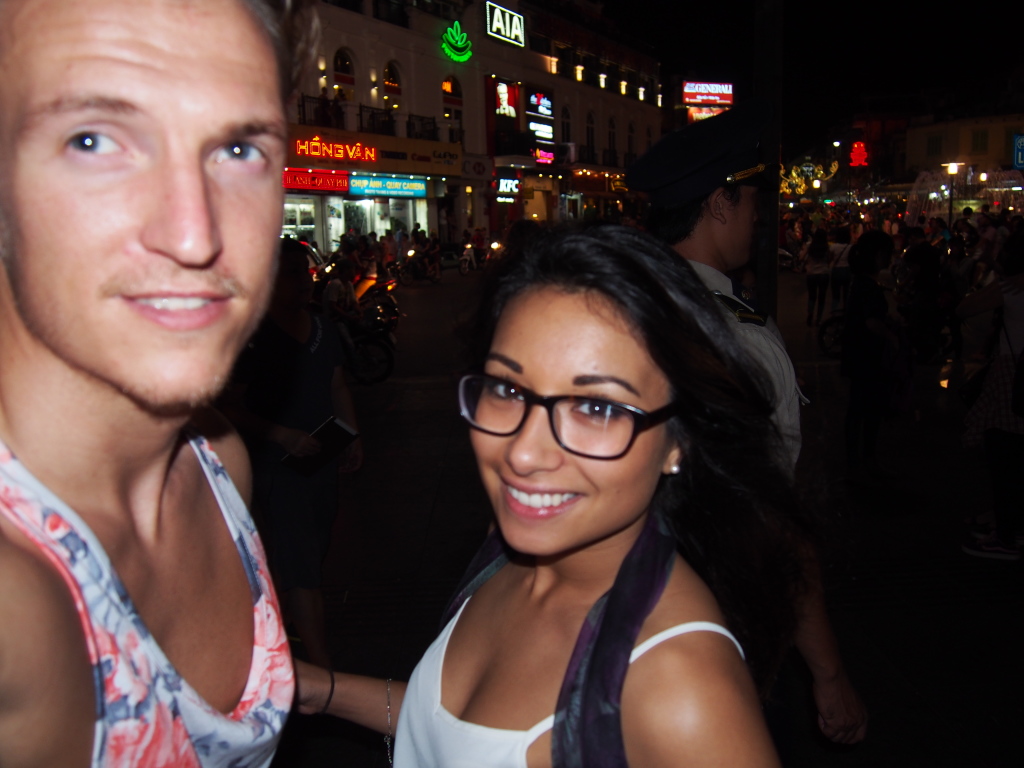 We wandered around Hanoi for a good few hours, weaving through the web of backstreets that give the city it's intricacy and charm. After a lemon water, sugar cane juice and a chicken and rice dish overlooking the Hoàn Kiếm Lake, we headed back to the hotel, exhausted yet eager to explore more.
Our evening was spent wandering through bustling food markets and enjoying a lakeside meal. The combination of heat, fumes and Deet becomes somewhat stifling, so the evening breeze came as a pleasant surprise. It was an enjoyable evening, filled with desire to see what else this bustling city had to offer. With no concept of time, and knowing that we have 4 months to kill, it was the most liberating feeling in the world.