If there's one thing I dislike, it's jeans shopping.
Girls (and maybe guys), if you dread the thought of finding a new pair of jeans that fits on the legs, hugs your hips, enhances your bum and makes your legs look catwalk-worthy, then I'm with you.
Jeans will forever be that staple wardrobe item. You can keep a good pair of jeans for years and they'll always be your trusty go-to for whatever occasion. But that's the easy part.
I don't know about you, but i'm bloody picky. I like my denim to be thin, but not too thin. I like the waistband to sit slightly higher than my hips, but not too high. I like the length to skim my ankle, nothing more, nothing less. I like the material to smooth over my lumps and bumps, lift my bum, hug my big hips but not squeeze in the wrong places. OK. It's confirmed. It's (or i'm) a nightmare.
BUT, why should we settle for anything less than the best? I'm not talking about a $500 pair of jeans. I'm just talking about something that fits well, looks great & makes us feel fantastically amazing. I'm talking the perfect fit.

Indigo Paper Jeans
I came across Indigo Paper a few weeks ago, an international clothing company that combines style, comfort and quality.
There's a clever little invisible elastic waistband integrated into the jeans, which means they fit your hips perfectly and stretch as you move. I always find it difficult to find jeans that fit well because I have big hips, a sizeable booty but a small waist. Teamed with short legs, it's basically the recipe for failure when it comes to buying bottoms that fit well.
I love these jeans as they elongate the legs, lift your bum and most importantly, give you that "I look pretty good in these" feeling. I don't know about you, but when i'm searching for that perfect pair of jeans, that's exactly what i'm looking for.
PS. These jeans are also the perfect choice for feast dinners – no need to pop open your top button anymore when you get full, these babies do the stretching for you! x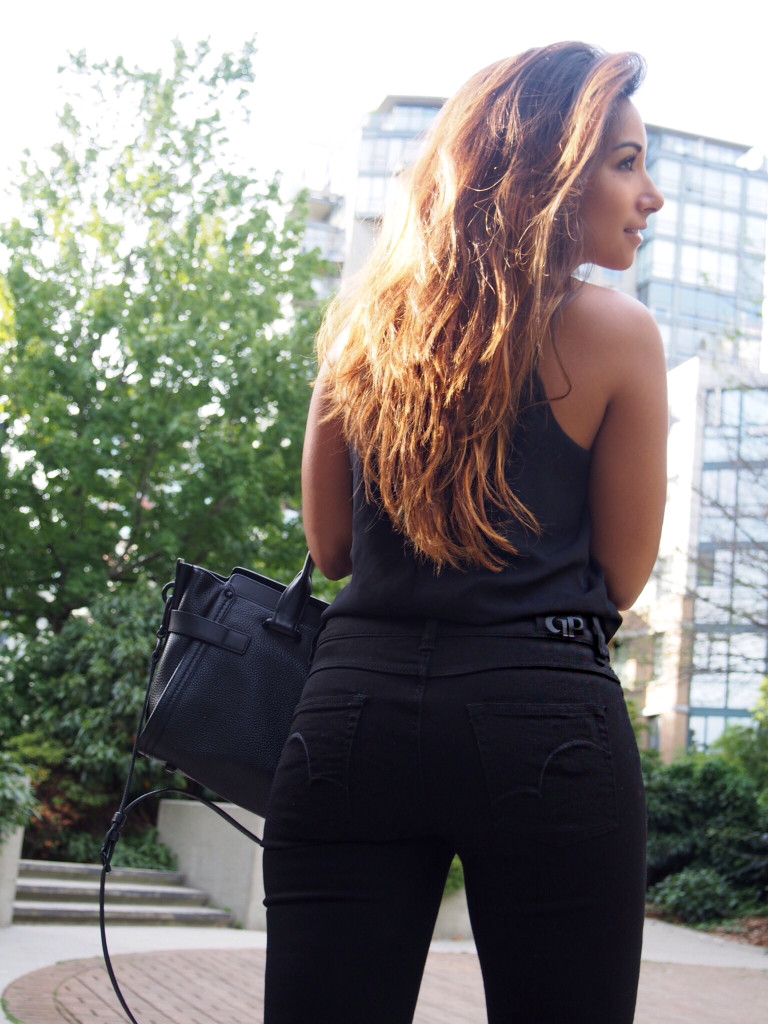 Outfit Details:
Jeans: Indigo Paper
Top: H&M
Shoes: Aldo
Bag: Coach