If you're backpacking around Asia, you'll probably have to endure a few long distance bus journeys to get you from A to B. Flying between cities is often expensive and train routes can be hit and miss depending where you're travelling, so bus travel is often your best option if you're working on a budget.
Bus journeys are great in that you get to see more of the country you're travelling around, plus you get a good look into how the locals live outside of the big cities. But, you do have to be prepared as bus journeys in Asia are never the most glamorous option. You'll probably find modern sleeper buses in Vietnam equipped with Wi-Fi and A/C, but from my experience of travelling around Cambodia, Thailand, Philippines and Borneo, the conditions aren't always the best.
If you're planning on backpacking around Asia, here are my top 7 tips for surviving bus journeys to help you cope a little better!
1) Always expect the unexpected
Don't work on a tight schedule and always leave extra time for delays. Flat tyres and multiple bus changes/stop offs are common, so you can pretty much guarantee that your bus won't arrive on time. Add at least an extra hour to your journey, and if you're catching another bus, boat or flight, account for an extra 2 hours just in case.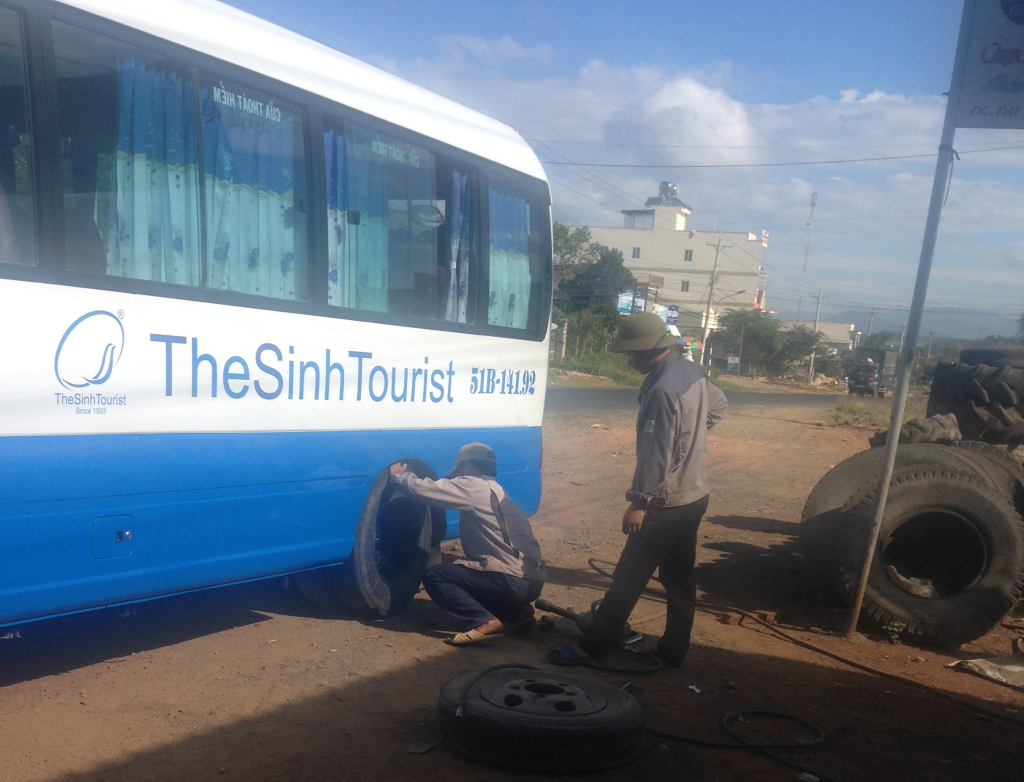 2) Prepare for all conditions
Temperatures in Asia generally have no middle ground – they're either freezing cold or boiling hot. Wear a pair of comfy shorts and a light top so that you can attempt at least a little comfort, and always take a scarf or a jumper in case the A/C is ramped up and you're stuck in an ice box.
3) Share bus duties
When you're travelling as a couple of with friends, divide and conquer to make sure you get seats together. Allocate one person to go and grab seats, and one person to supervise the bags to make sure they don't get left behind.
4) Take snacks and water
Long journeys are hungry work, so make sure you've got enough snacks and water to last the ride. You'll probably stop off every 2 hours or so (although sometimes you don't), but the size and quality of food can vary. If you're trying to stay healthy, take some fruit or nuts to graze on so you avoid having to buy processed food. You might be lucky enough to stop at a street food or fruit market, or it may just be a man with a cart of fried spiders and questionable meat. Although insects are apparently really high in protein, they're probably not your snack of choice!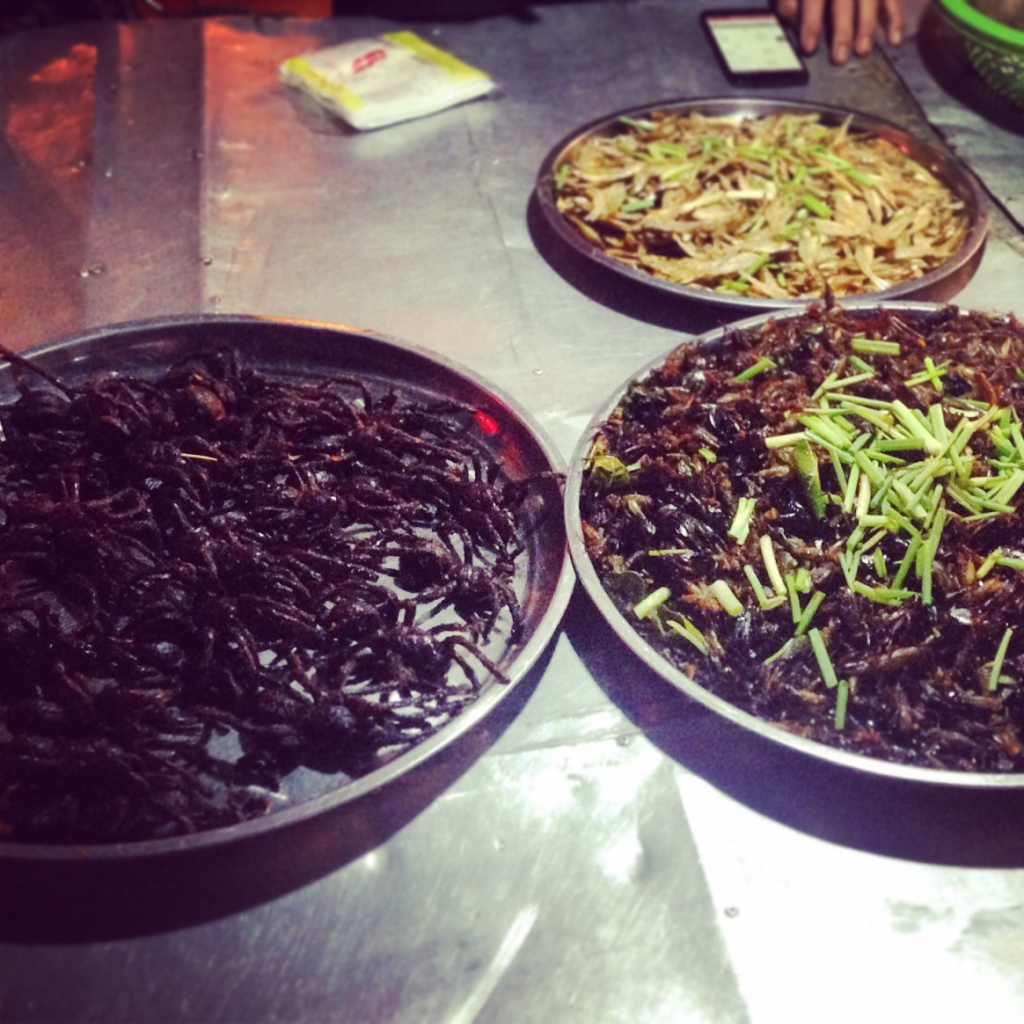 5) Check your destination
Always always double check the destination with the driver. I've lost track of the number of times we nearly went to the wrong destination, as drivers often won't tell you if you need to change buses. It sounds simple but you'd be surprised at how many people end up at the wrong end of the country by accident!
6) Keep valuables with you
This is a must. Partly because you'll probably want to watch a film or series on the journey, partly because your bag will always get thrown about and crushed underneath, but mostly in case someone makes it into your bag along the way. Keep your bag padlocked, and if you have a rucksack with a day-sack zipped to the top, either lock them together or take your day-sack off completely.
7) Set your expectations!
Okay, I don't want to put a complete downer on bus journeys, but your expectations should be low. You may be pleasantly surprised every once in a while with an air-conditioned coach fitted with TVs and reclining chairs, but more often than not you'll be stuck with more people than there are seats and you'll have to take a toilet break in the middle of a field in front of the prying eyes of a bus full of Cambodian locals. Yes, it happened. Yes, it was a low point in my life.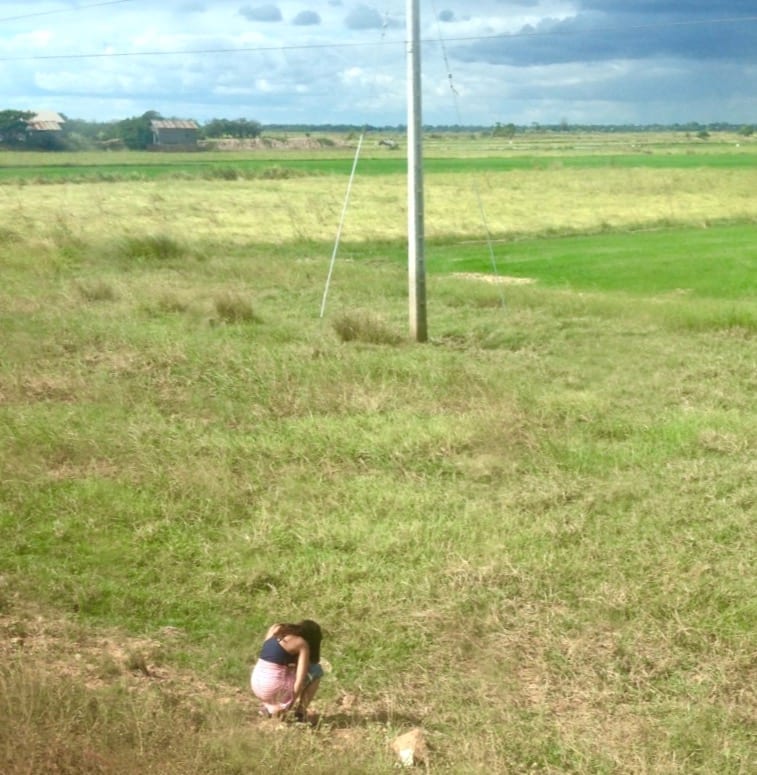 What are your best tips for surviving bus journeys in Asia? Drop me a comment below!