Backpacking as a couple is something truly special; you get to travel the world and visit every country you've ever dreamed of, yet you get to share that experience with the person you love most. Travelling together for so long will of course test the strength of your relationship, especially when you're together 24 hours a day, 7 days a week, but it will also make your relationship much stronger in so many ways.
We often get asked the typical couple question – "how do you know that you'll make it home together?" to which we usually reply, "well, we don't, but we'll do everything we can to make sure we do". And that's all you can do; work as a team, understand each other and most importantly, make it as amazing and memorable as possible.
So if you've made that decision to travel with your lover, you're going to have the time of your lives – but here are a few survival tips to help you prepare for your journey ahead.
Be sociable
As nice as it is travelling as a couple, that doesn't mean that you can't go out and socialise as well. Hostels are great for meeting backpackers of a similar age, but if you're not up for sharing a dorm, many offer private rooms that are cheap and cheerful but still fairly nice.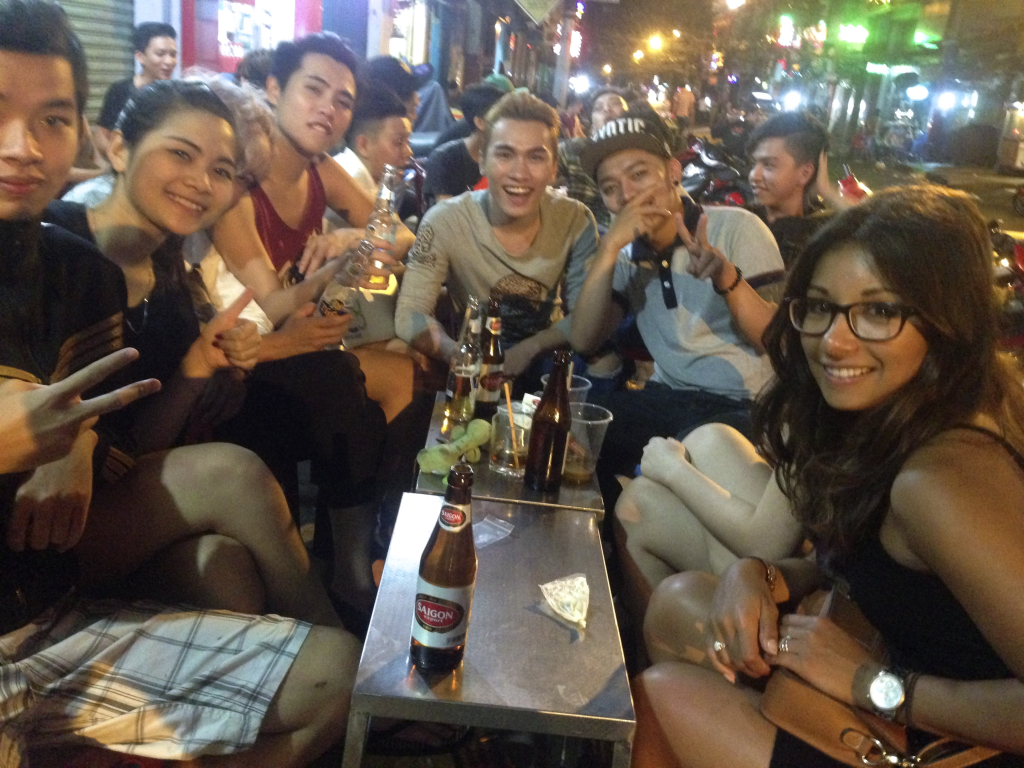 Don't bottle things up
It's easy to let the little things get on top of you, which can end up snowballing into a huge argument about nothing. If something's on your mind, share this with your partner straight away so that you can avoid any unnecessary dramas.
Take time out for 'me' time
When you're with your partner every waking moment of every day, you're bound to get on top of each other. We all need our 'me' time, so don't be afraid to voice this as the likelihood is that they're probably feeling the same. I allocate myself a massage a week, partly because they're so cheap in Asia and it's my favourite indulgence, but also because it's nice to have that time away from everything. I also know Matt appreciates his time too, so it works out well for both of us.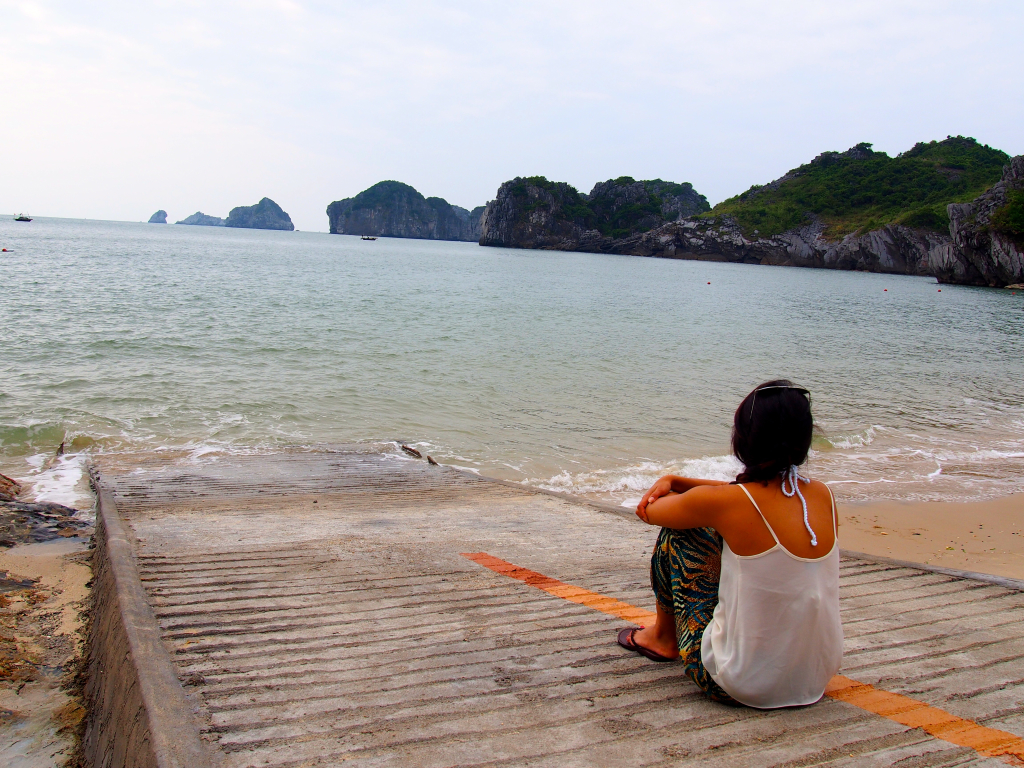 Learn to compromise
It's inevitable that you'll both want to do different things every now and then. Compromise is always important in any relationship, but it becomes essential when you're travelling together. With so many decisions to be made you need to learn to compromise in one way or another. The reality is though that from time to time, you may have to just to suck it up, go with it, and hope that they'll return the favour!
Work as a team
This is one rule you should never forget. You're travelling as a couple, so you've got to work together as a team. Think about the other person, think about what's best for both of you and more importantly, always look out for each other.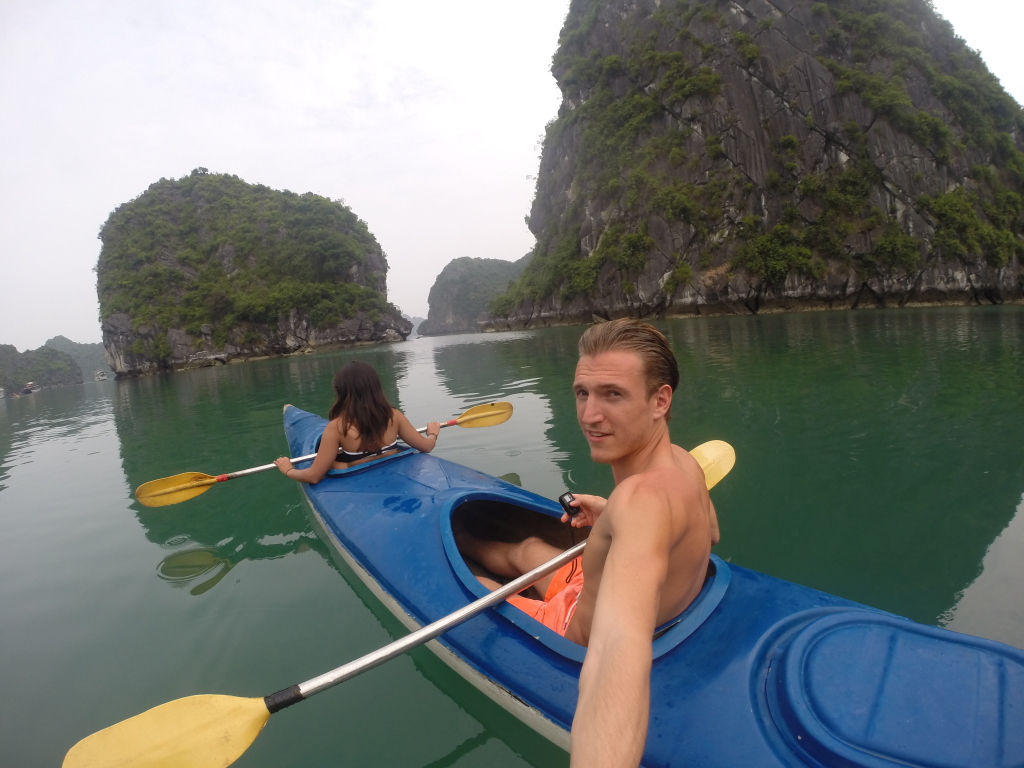 Keep the spark alive!
When you're backpacking as a couple, much of your time is spent planning, organising and moving from place to place, so it's easy to get caught up in that and act as travel buddies rather than lovers. Make sure you make time for each other. Yes, that may sound silly as you're together all the time, but I mean actual quality time. Spend the day watching movies in bed, splash out on a nice meal or just sit and watch the sunset together – anything that will allow you to spend real quality time with one another.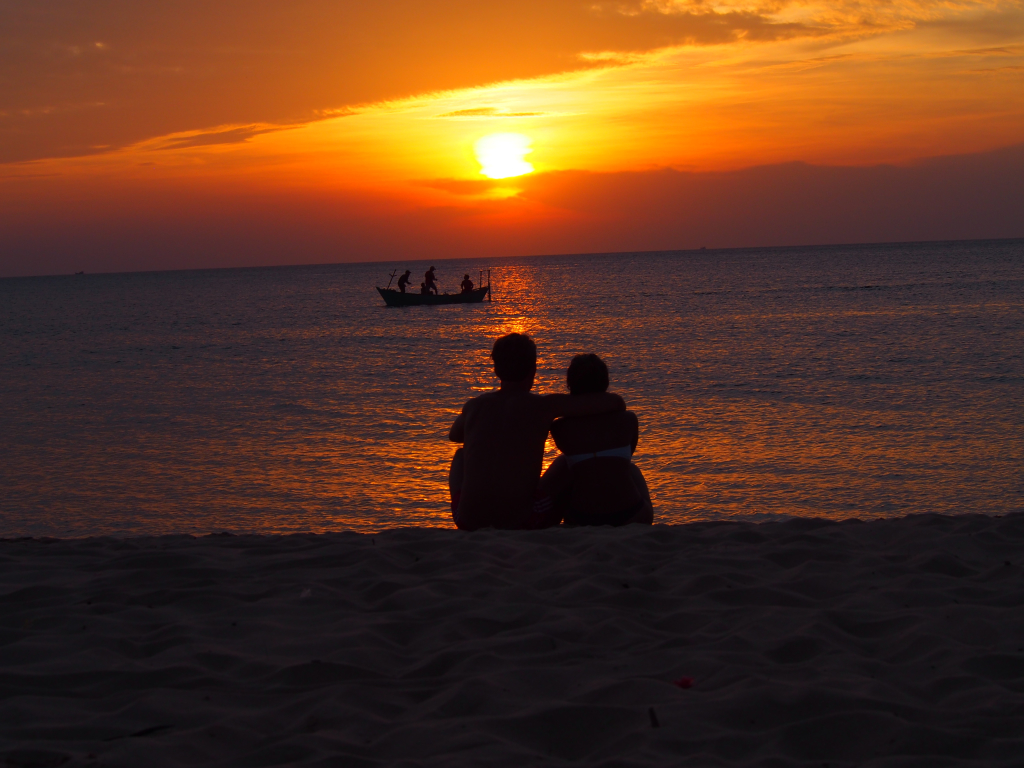 Remember you're travelling the world together and it's amazing!
Even when things get tough, remind yourself that what you're doing together is amazing and the memories you create will stay with you forever. You'll soon realise it takes a strong couple to travel the world together, so if you can do this and make it out together at the other side then you can tackle pretty much anything!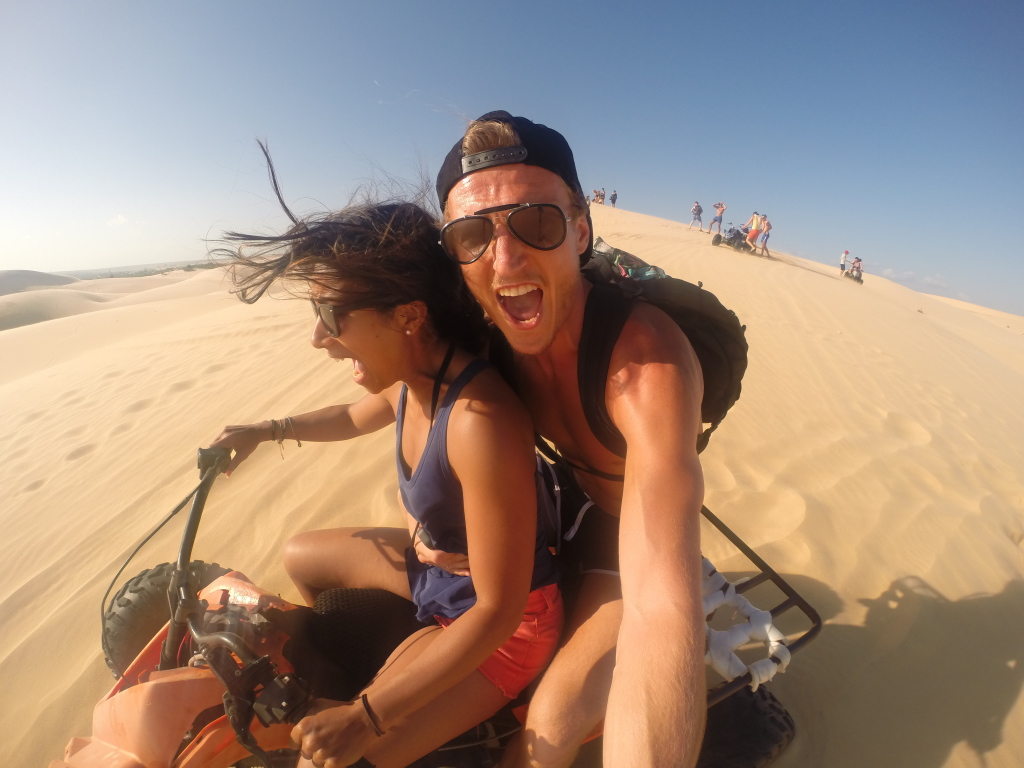 What are your best tips for backpacking as a couple? Drop a comment below!