I feel like this last month has gone by so quickly and now that I'm back in Vancouver after a few weeks of travelling, I'm well and truly ready to jump into all the holiday festivities.
There's nothing I love more than cosying up with a Christmas film and a hot chocolate with the Christmas lights twinkling away, and I'm so excited to get up the mountains so we can properly get into winter mode.
But one thing that's always difficult around Christmas time is sticking to your fitness goals, especially when spending an extra hour in bed in a morning or cuddling up on the sofa with a tin of Quality Street and big fuzzy socks seems much more appealing than dragging your ass out to a spin class.
When that lazy Christmas mentality kicks in, it's so tempting to sack off any fitness goals you've been working towards and convince yourself that January 1st will be when you get back on track. However, all that happens is you reverse the hours of work you've been putting in and it makes returning to fitness in the New Year that much more gruelling.
To make sticking to your fitness goals this Christmas that bit easier, I've partnered up with Sport Chek and put together a few of my best tips to help you maintain your routine during the holidays so that you don't completely fall out of your groove. I've also created a list of some of my favourite activewear picks if you need some Christmas pressie inspiration for the fitness lover in your life (or if you just want some new gear for yourself)!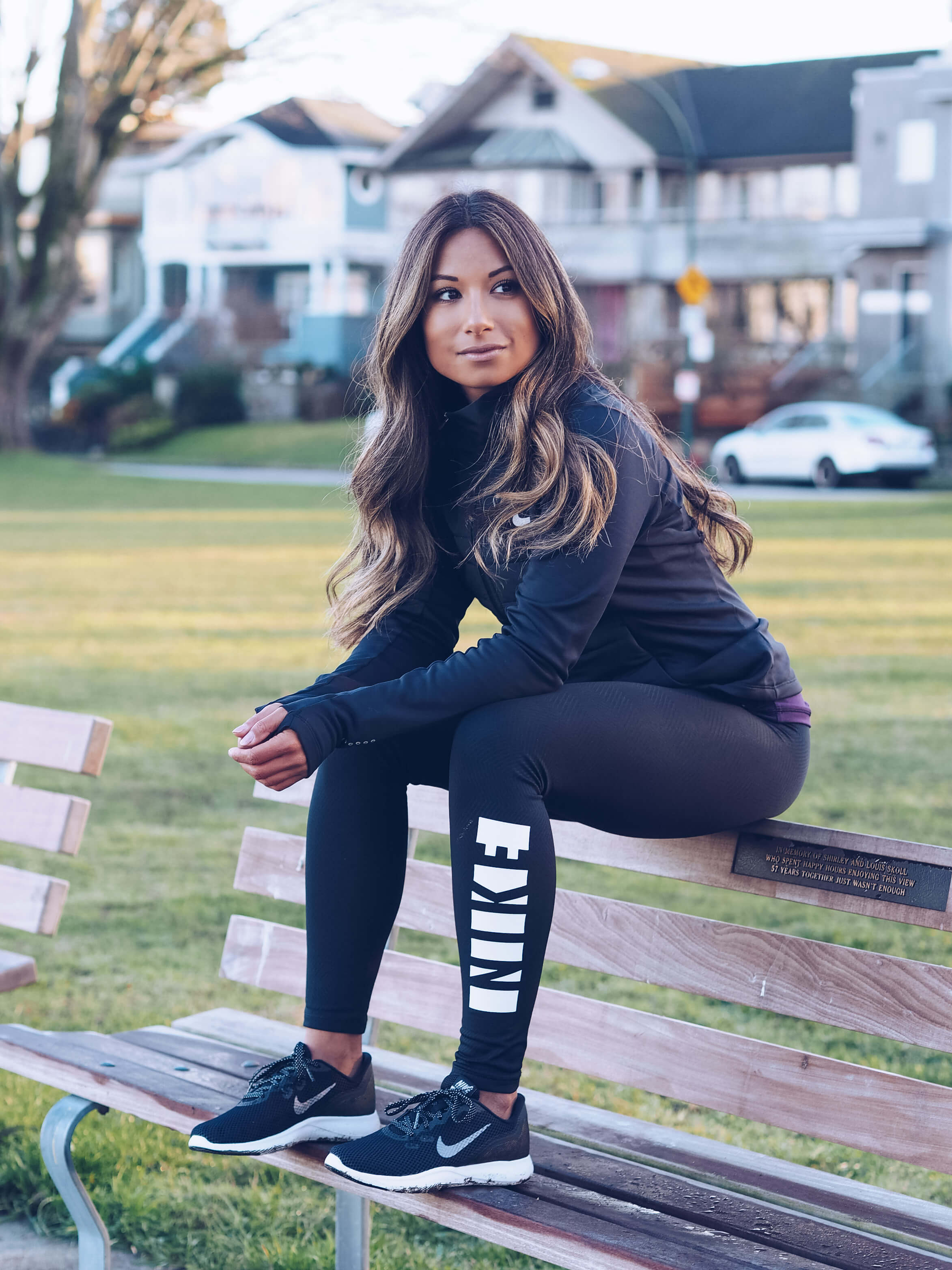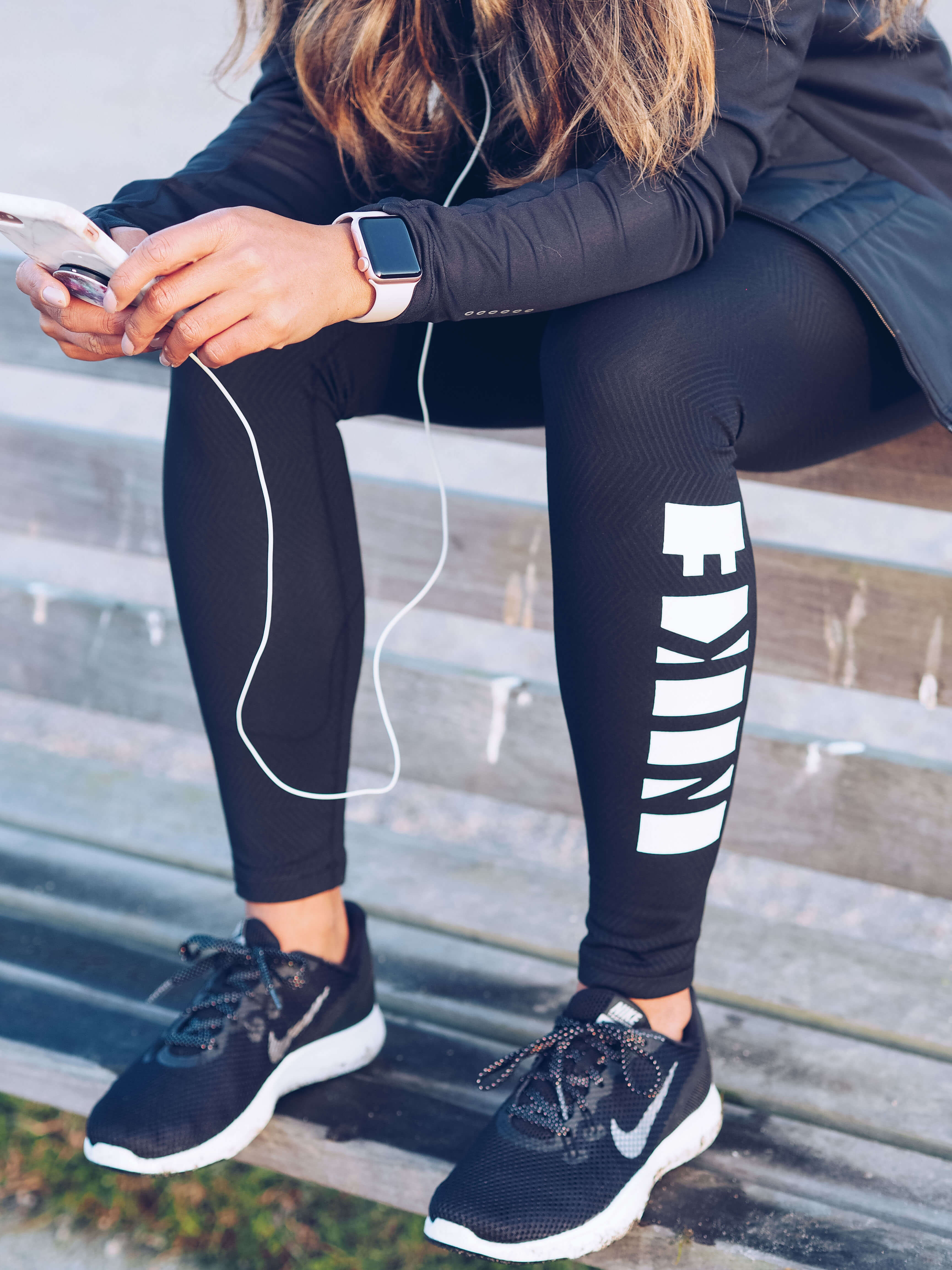 Be realistic!
It's all good and well vowing to work out 5 times a week over Christmas but if you know that's probably not going to happen, you're just setting yourself up for failure. Instead, set yourself realistic goals that you'll be able to stick to when your schedule is packed with parties, family gatherings, shopping, and the rest. It's fine to let go of the reins a bit - after all, it is Christmas - but try to maintain a loose routine so that you're not starting back from square one after the holidays are over!
Mix up your workouts
It's always fun to change things up so why not try a new kind of workout to keep things fresh? Nowadays, I do a mix of spin classes, running, and gym, and I tried boxing recently which was SO much fun. My favourite studios in Vancouver are Soul Cycle and Studeo 55, and Barre is really great too. If you don't want to be stuck indoors, get outside for a hike in the mountains or walk around the park or seawall so that your body's being still being challenged but in a different way.
Get enough sleep
One thing I've learned this last year is the importance of sleep. While I used to function well on 5 hours' sleep, now I need a good 7/8 hours a night to feel my best and if I don't get enough sleep my body feels so heavy and slow and it makes me not want to exercise. You'll never be motivated to workout when you feel tired and sluggish, so use the holidays to catch up on sleep and allow your body to charge up. Drink plenty of water to hydrate your body and make sure you're getting your greens (& no, mint chocolate doesn't count!!)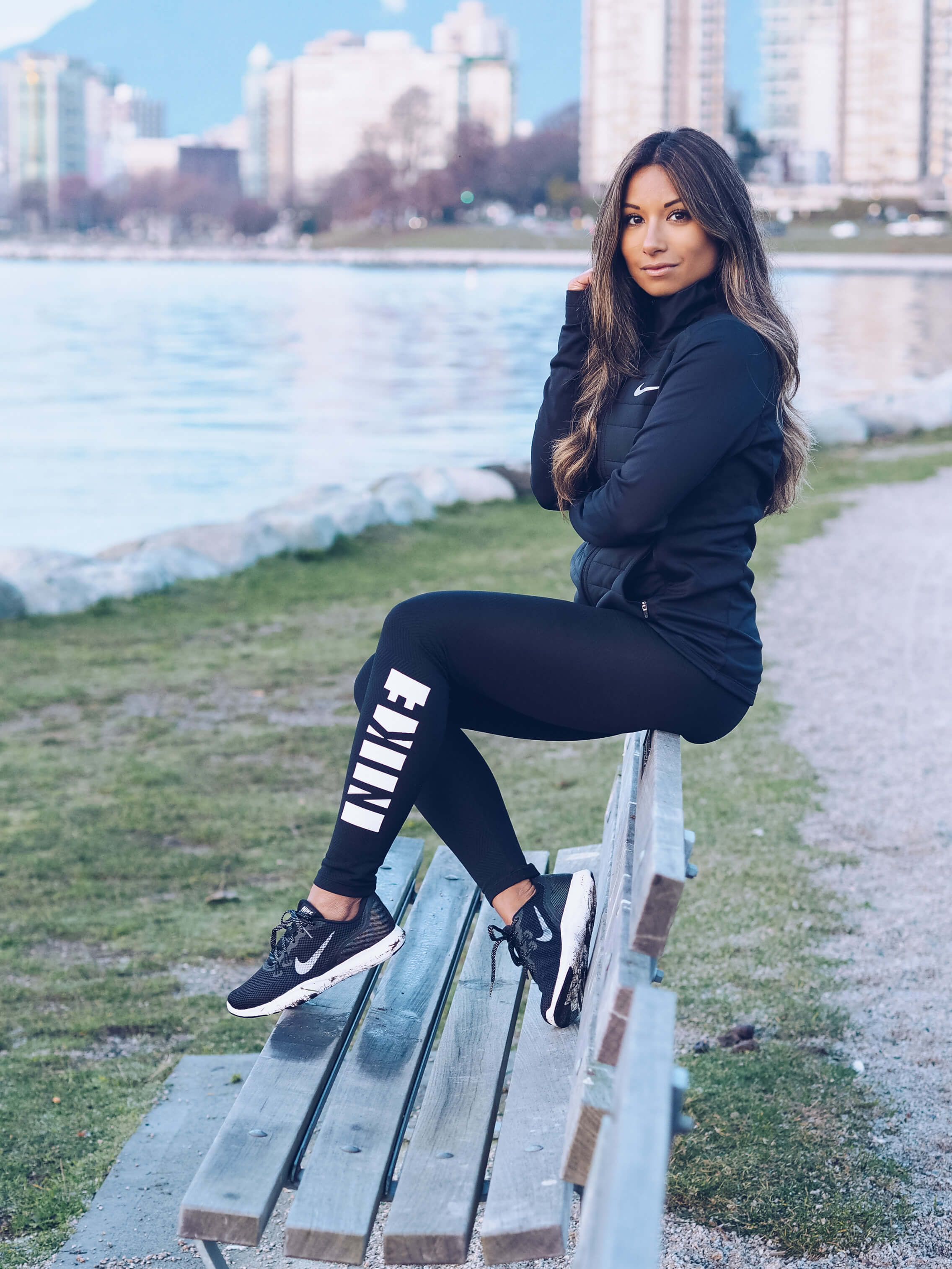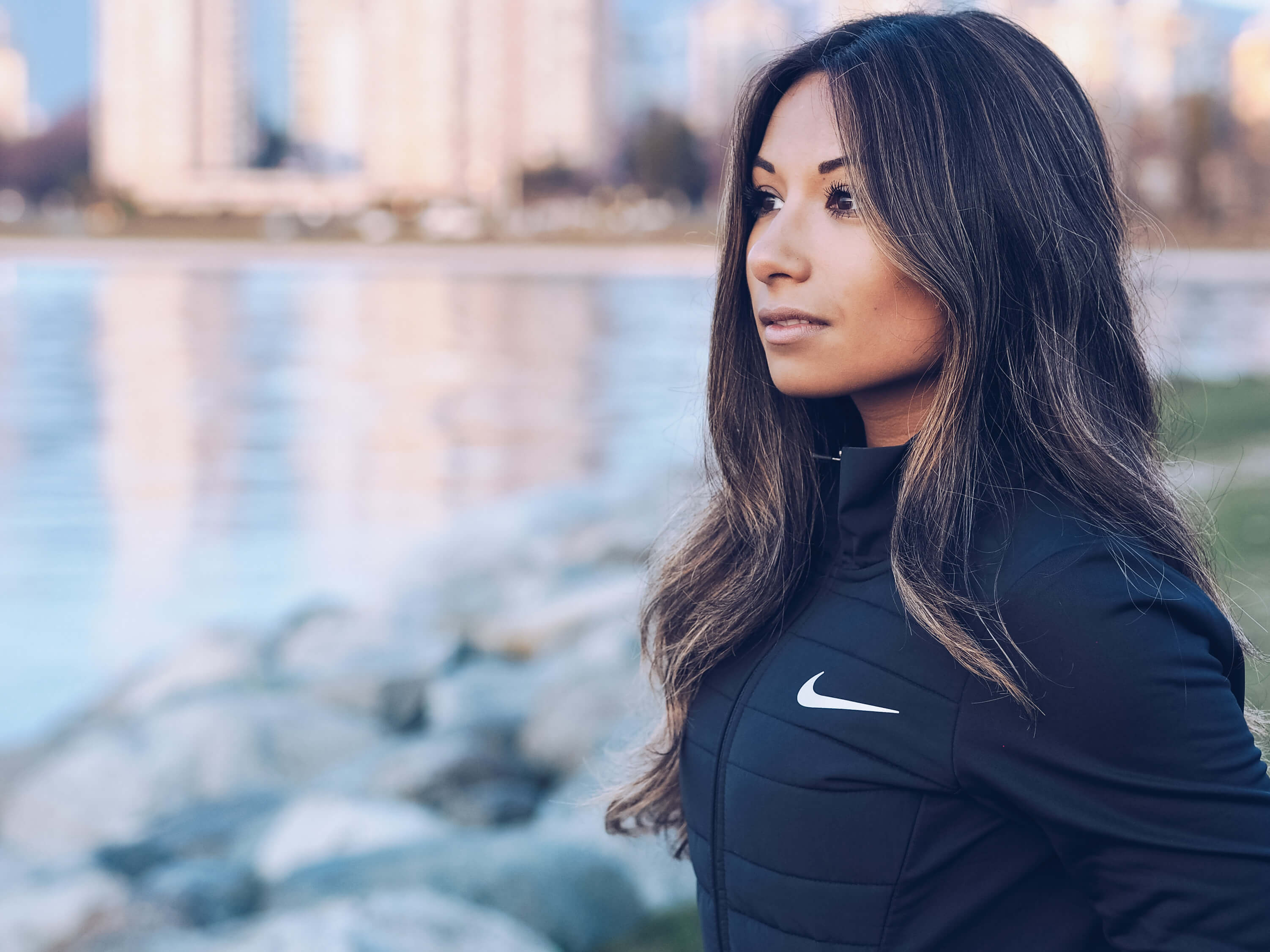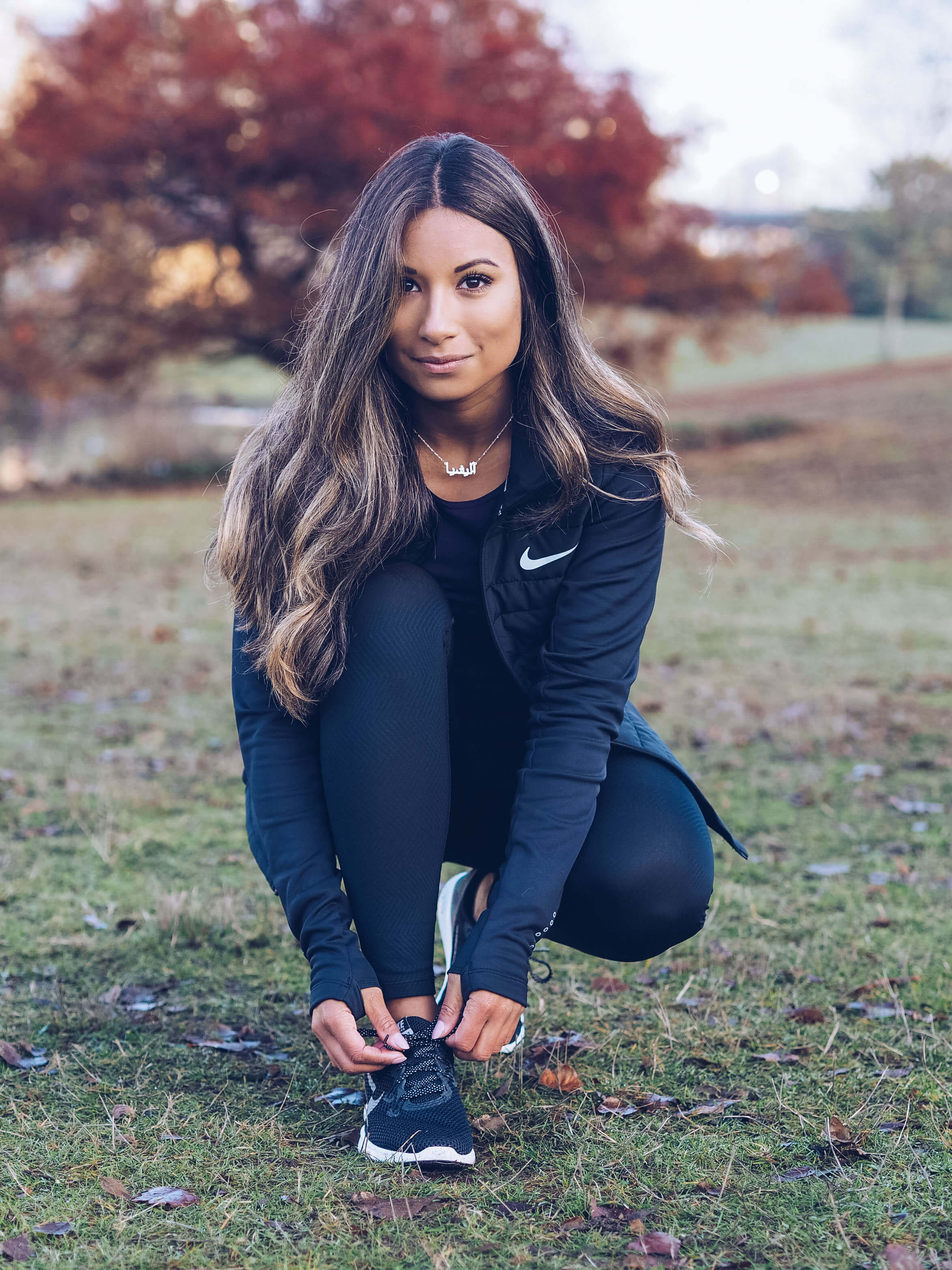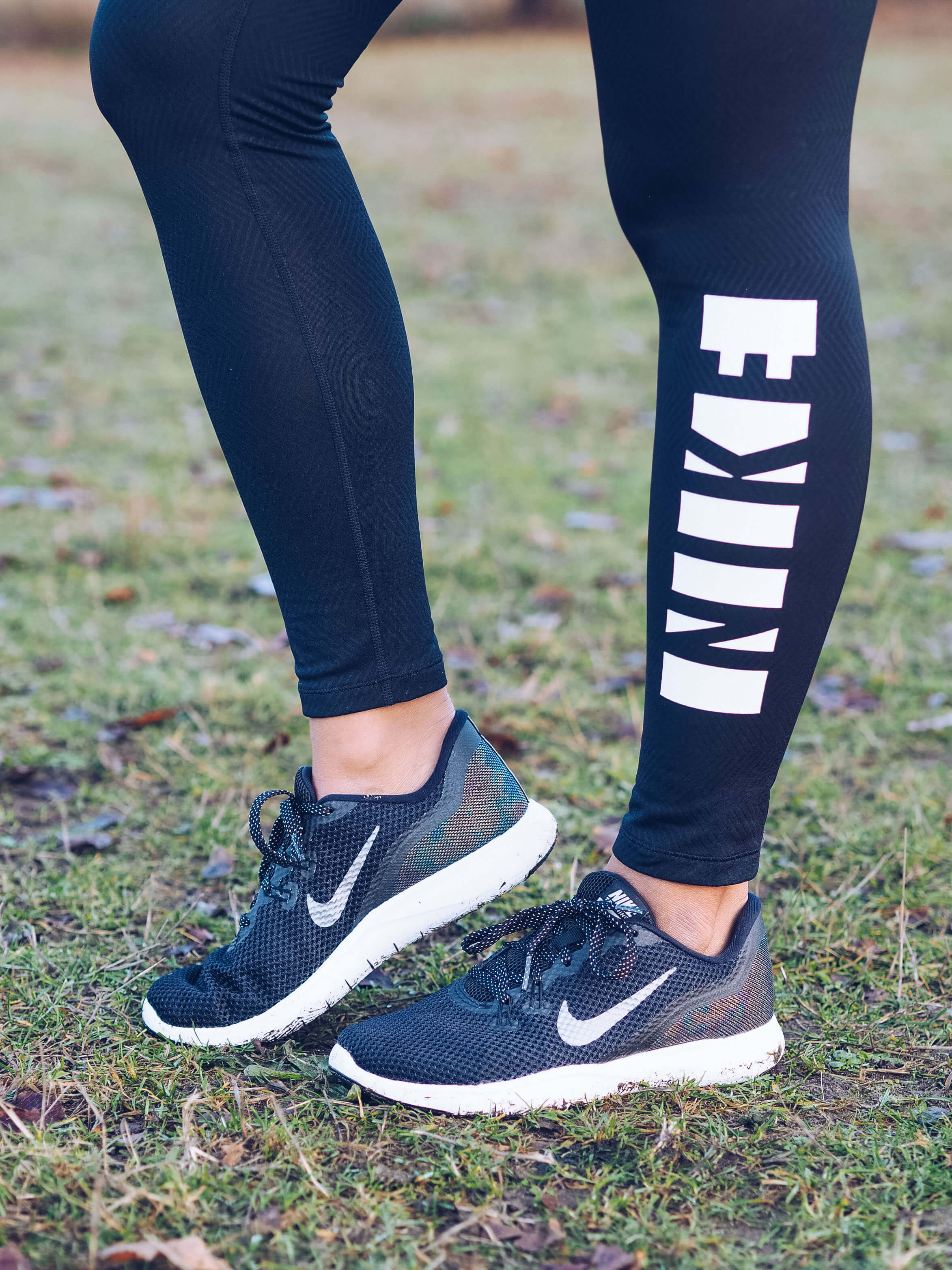 Invest in new gear
I've said it before and I'll say it again....you'll always be more motivated to workout if you've got nice gear to wear! My full outfit is from Sport Chek and it's all perfect for winter running, and they have such a great range of fitness gear on the website and in store.
Tops
You can never have too many tank tops & Under Armour has some great styles at the moment. I tend to prefer fitted tanks as I find that loose training tops are often too long, so this Under Armour Studio Mirror Tank is just my style and only $26.99 which is such a great price.
Jackets
I'm SO in love with this Nike Essentials Running Jacket and it's ideal for training outdoors. It's super light but also well insulated and water-resistant. It has zip pockets and is nice and fitted so it's very flattering, and I love the collar which comes up right up to the jaw. I've been wanting a simple black sports jacket like this for a while, so I'm really happy I've finally found one I like and it'll be perfect for hikes too.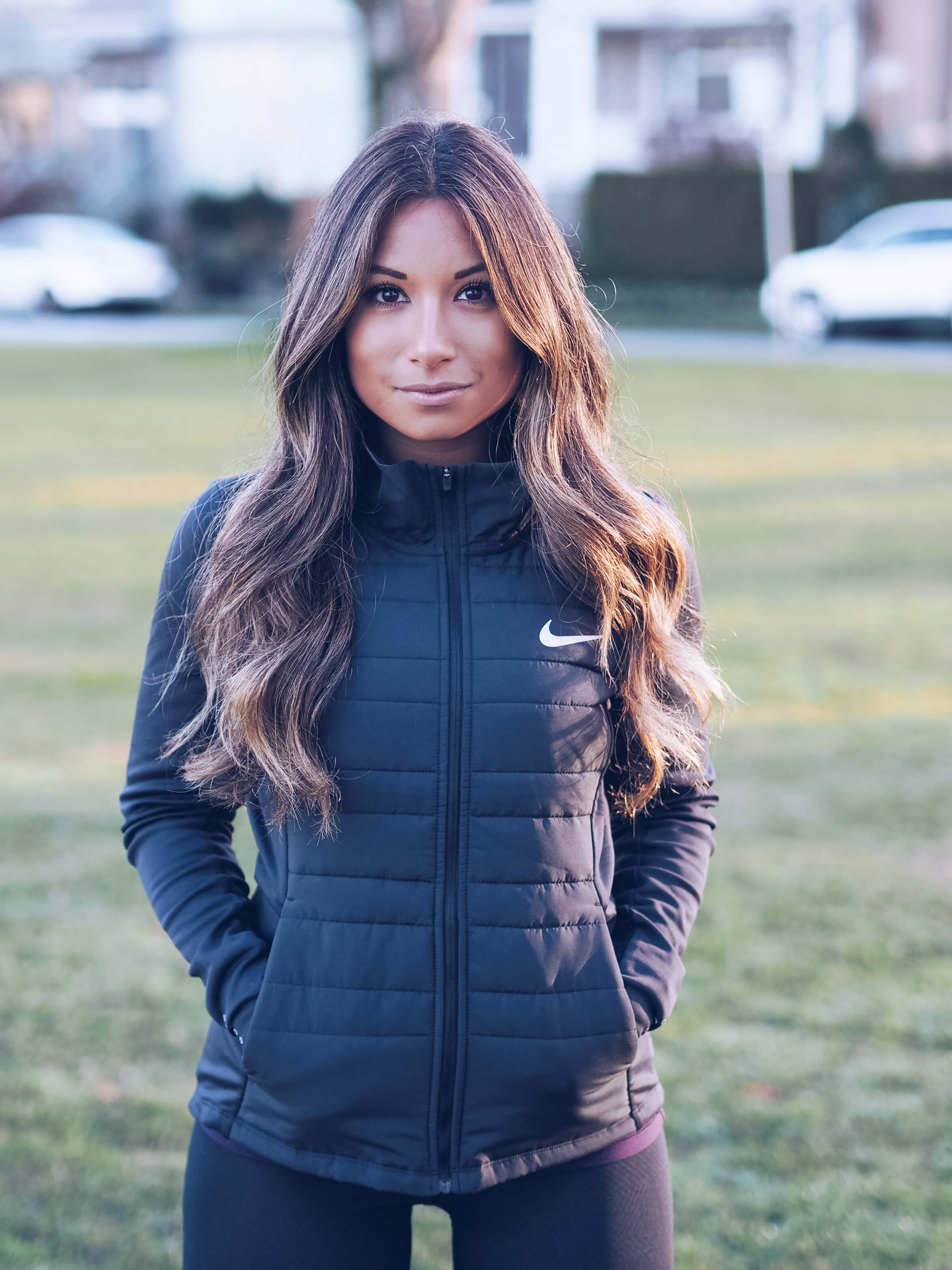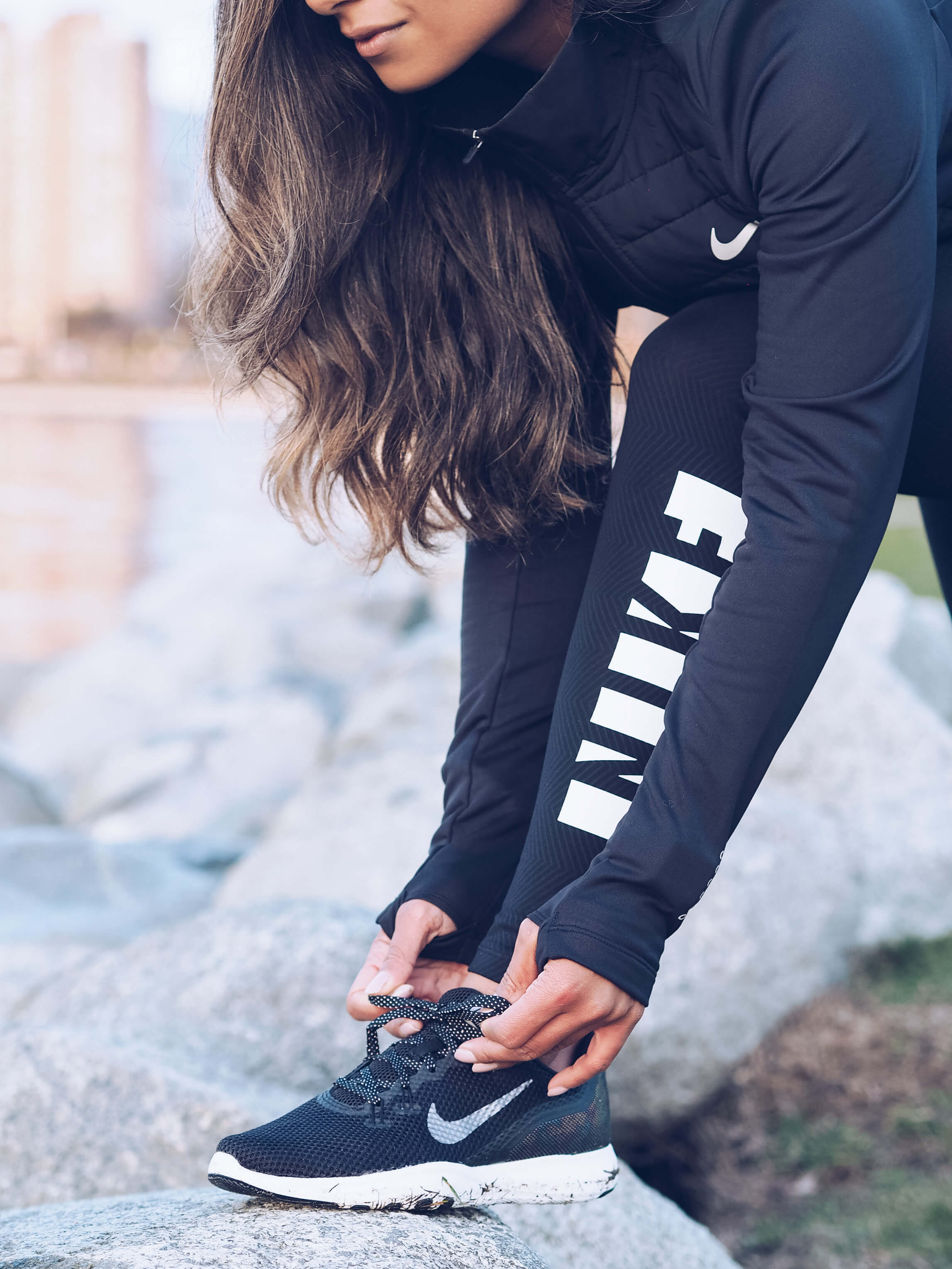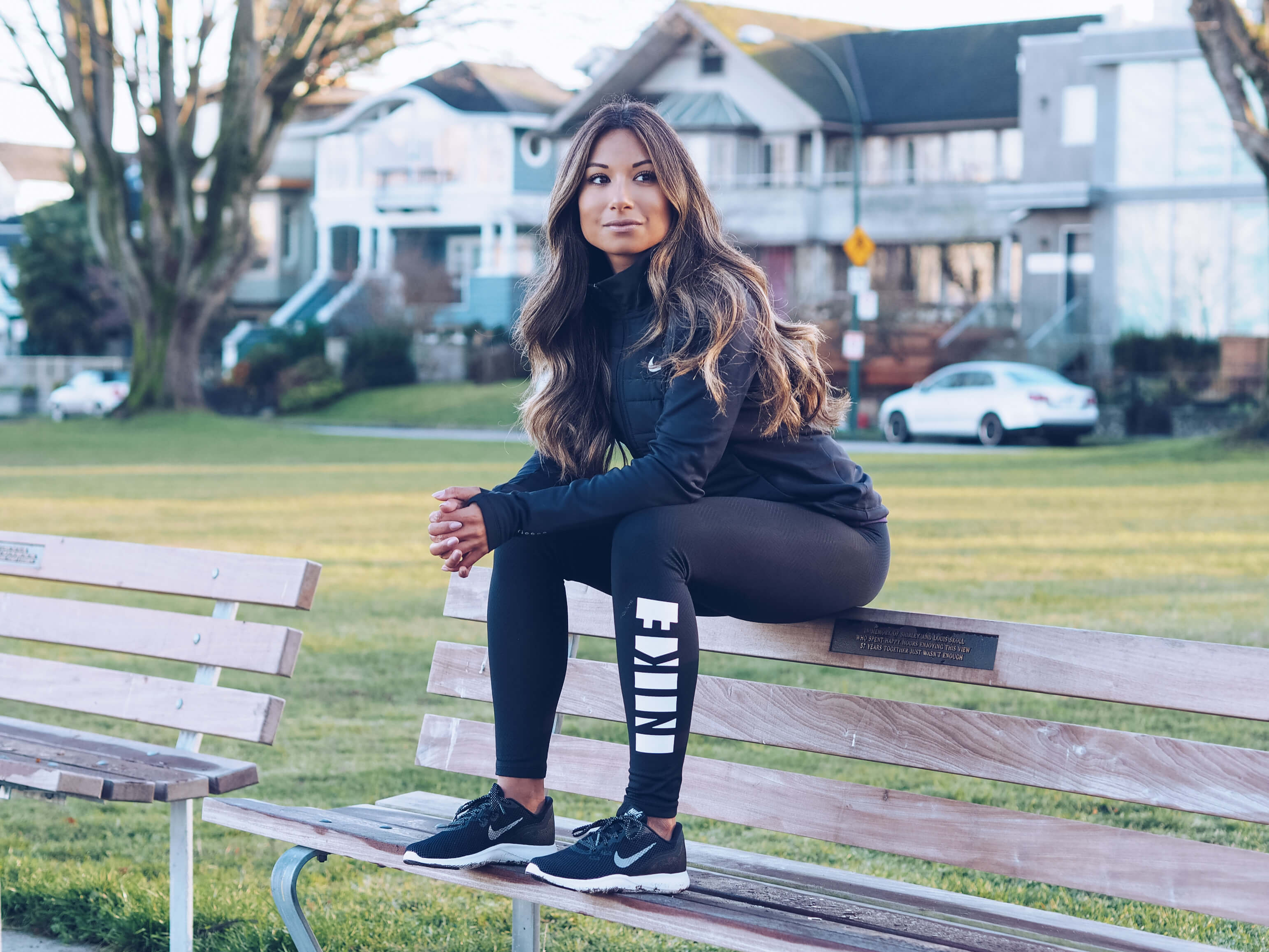 Other great Sport Chek fitness gifts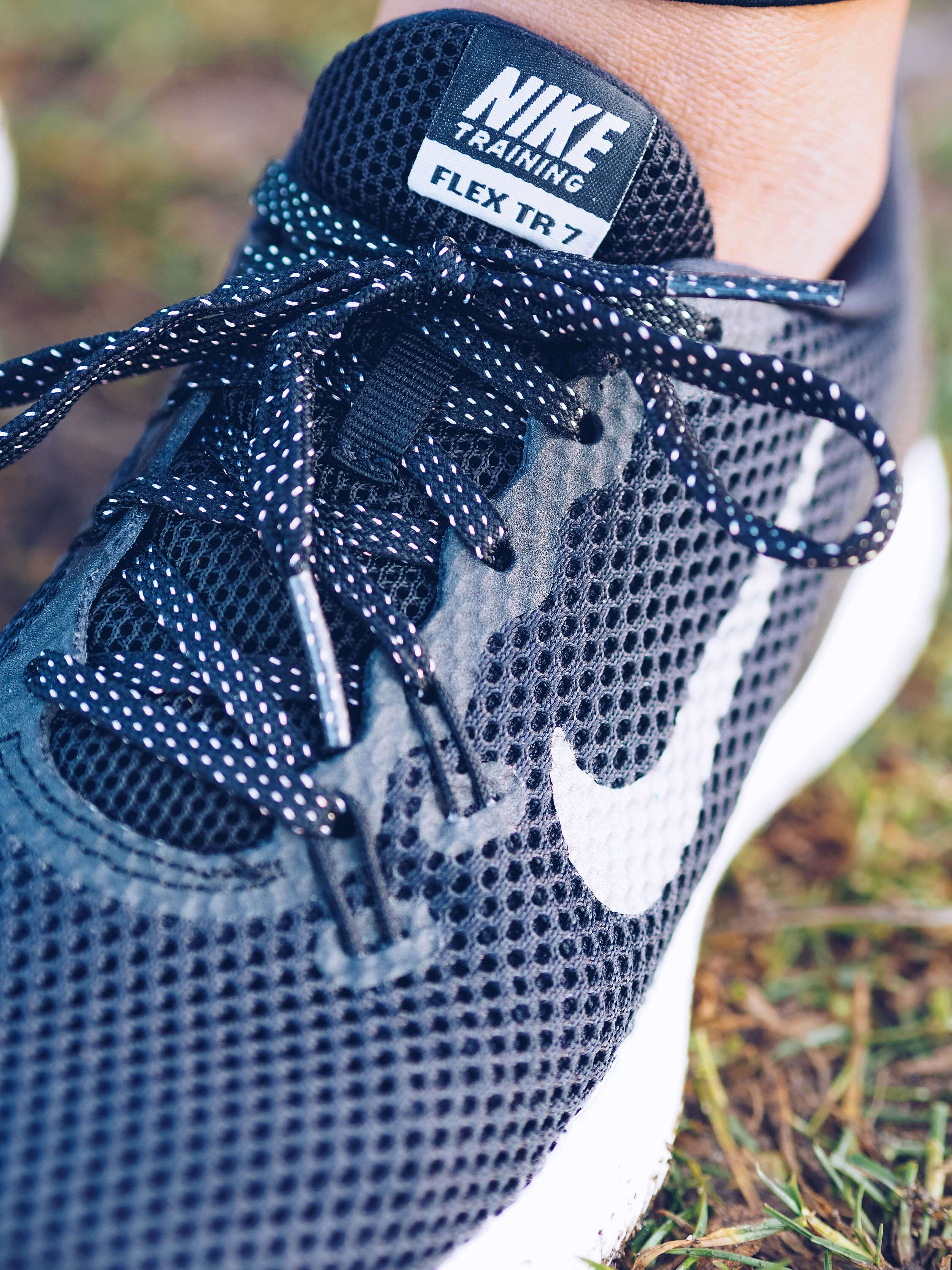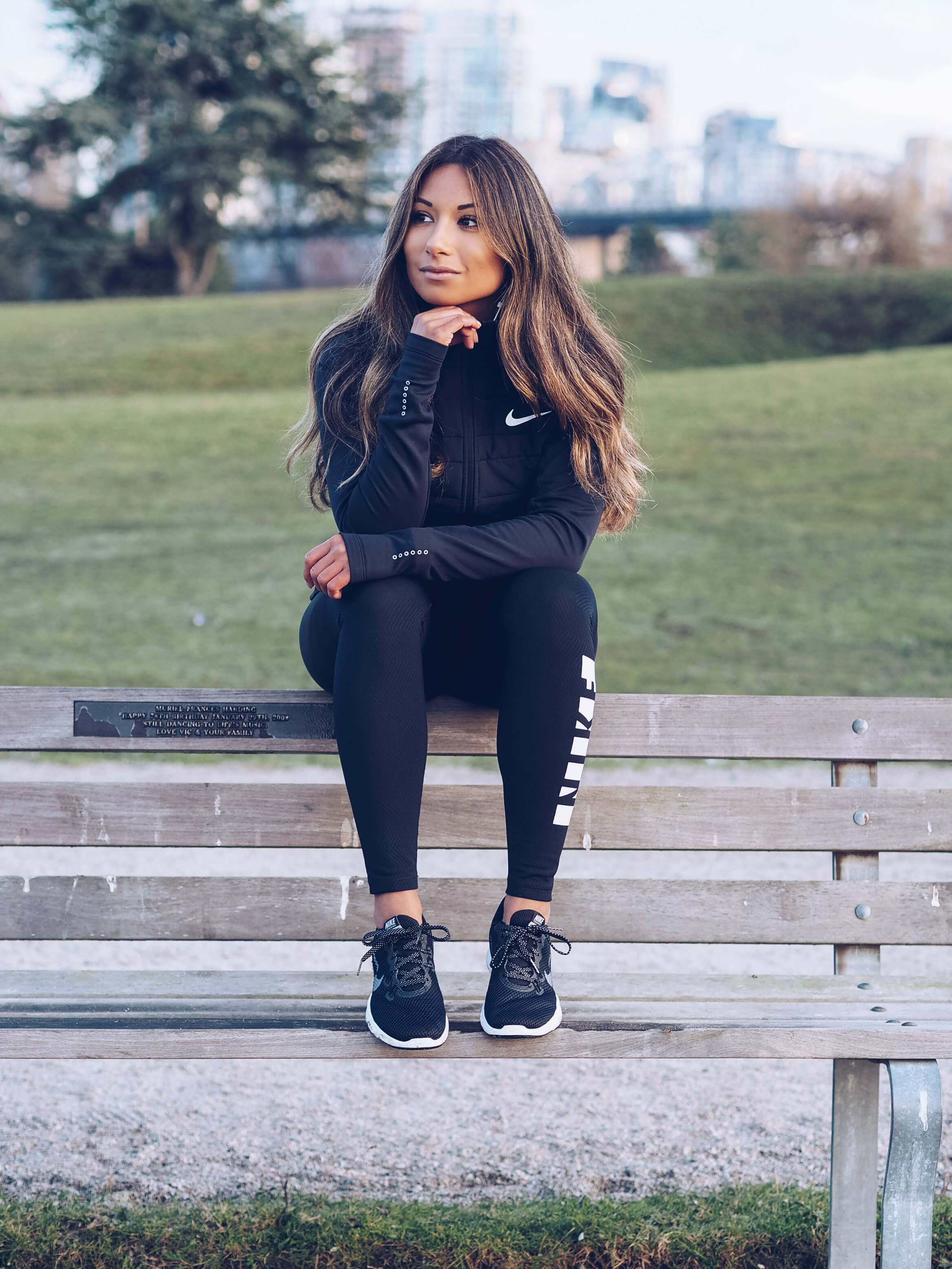 What are your best tips for sticking to your fitness goals this Christmas? I'd love to hear your thoughts and how you stay motivated!
(Disclaimer: This is a sponsored post created in partnership with Sport Chek. All recommendations are my own 🙂 )