I don't know about you, but spring is one of my favourite times of year. Everything starts coming alive again, and it's that amazing transition time when you get to enjoy snow in the mountains and sunshine in the city, which as you probably know, I absolutely love.
The other great thing about spring is that you can feel feminine again! Don't get me wrong, I love wrapping up in jeans and knits but I don't feel girly in winter. It's funny, growing up I was definitely a tomboy (having 2 big brothers does that to you), and I used to wince at the thought of wearing a pretty dress. Oh, how things have changed!
The day after we shot these photos, I headed up to Whistler to cover the WSSF and check out what it's like adventuring there in spring. One of my favourite things about Vancouver is that you can do that – you can be shooting in pretty dresses in the city one day, and adventuring in the mountains on the next.
I got this cute outfit from Fine Finds Boutique in Yaletown. I'm loving the blue swing slip dress and you can't go wrong with a simple white blazer. It's one of those timeless pieces that adds something special to any outfit, so it's always my go-to item when i'm in a rush. This dress is the comfiest thing ever and more importantly, it doesn't cling to the wrong places! I've started my Insanity program again (it's actual hell) and I'm still waiting for my rock solid abs and toned booty to make an appearance. Maybe they're lost? Maybe they didn't get the memo that summer's approaching? That must be what's going on here…maaaaybe.
What are your spring favourites for this year? Let me know in the comment section below, and scroll down for outfit details!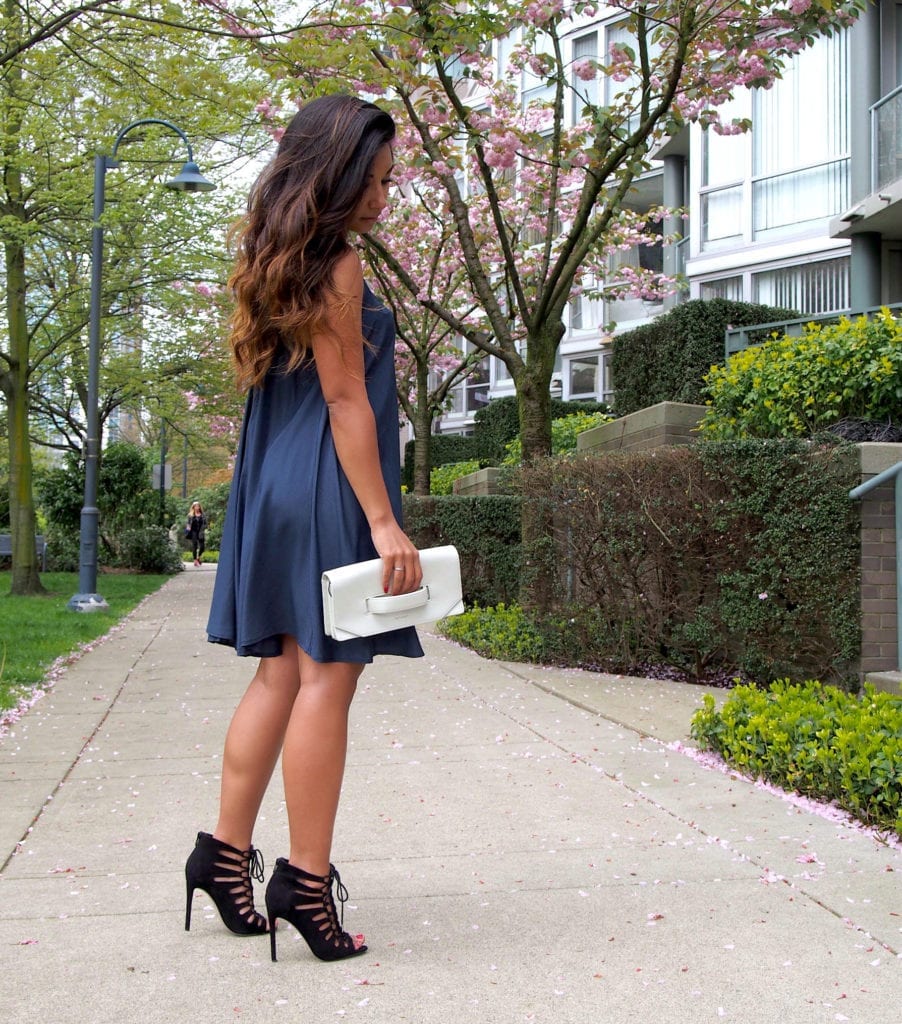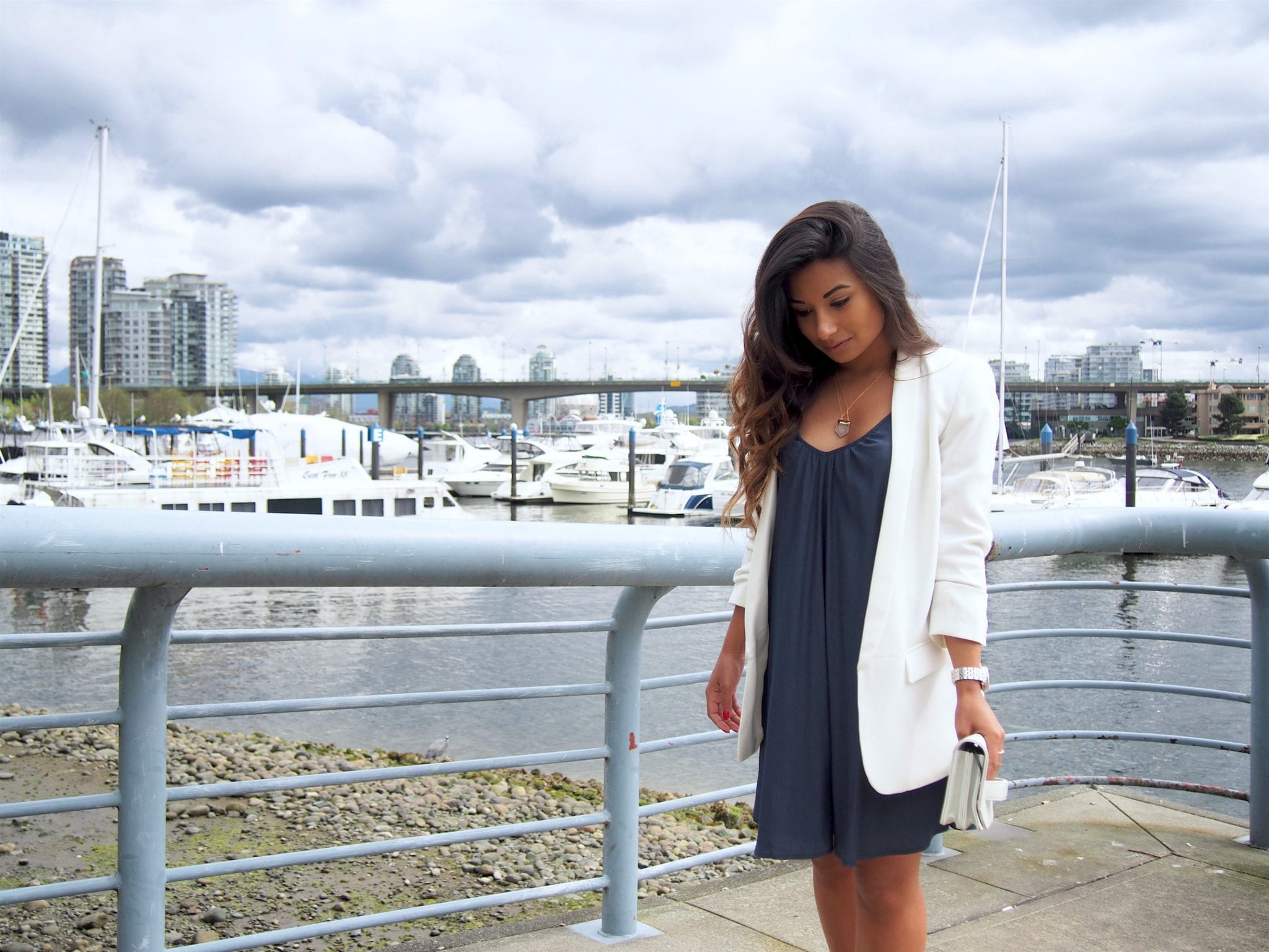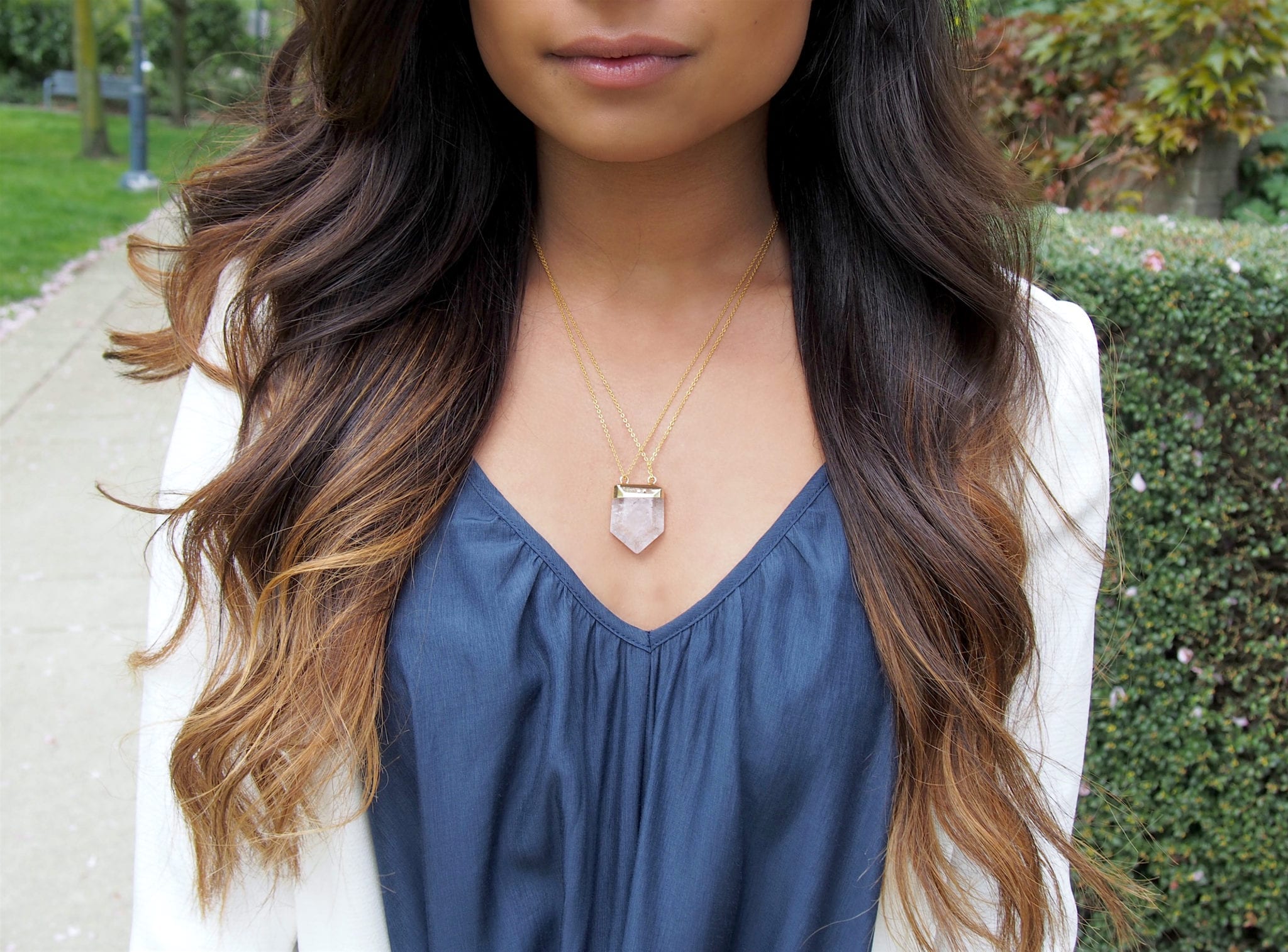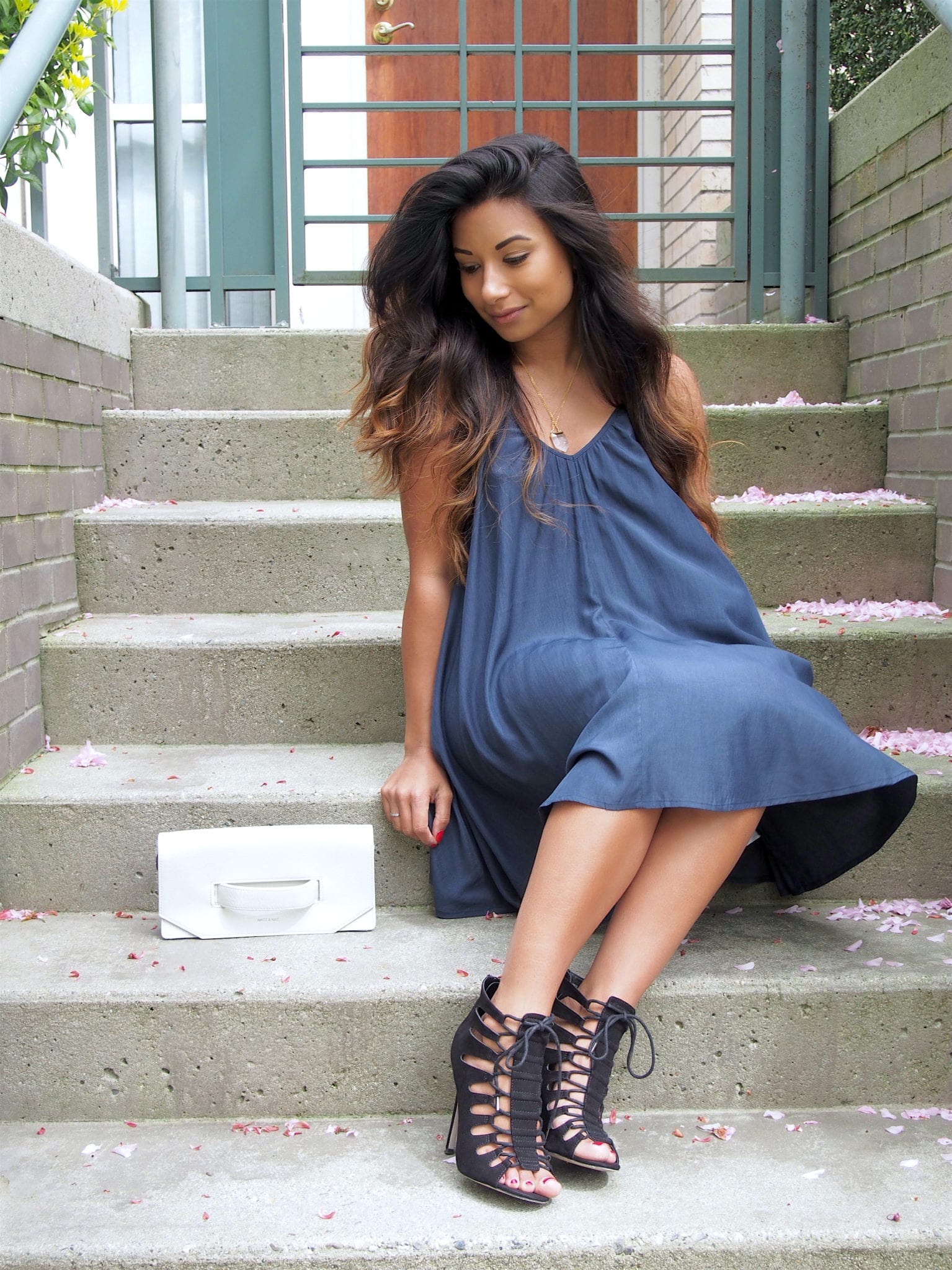 Outfit Details
Dress, Blazer, Necklace & Bag: Fine Finds Boutique
Heels: Asos