If you're contemplating scuba diving in Indonesia's Gili islands, it's definitely a great pick. With a number of dive spots around Gili Trawangan, Meno and Air, you'll have an abundance of sites to choose from and the opportunity to spot incredible sea-life in great diving conditions.
On a good day, visibility around the Gili islands is great, and the water temperature ranges generally from around 26°C to 30°C. Unfortunately, due to extensive bomb fishing around the area over the past decade, much the coral around the area has been bleached, however you'll still find intricate ecosystems that live amongst the coral in some of the Gili's best diving spots. Some of the best coral can in fact be found whilst snorkelling off the beach, and the North shore of Gili Trawangan and Gili Meno are both labelled some of the best turtle spotting areas around the Islands.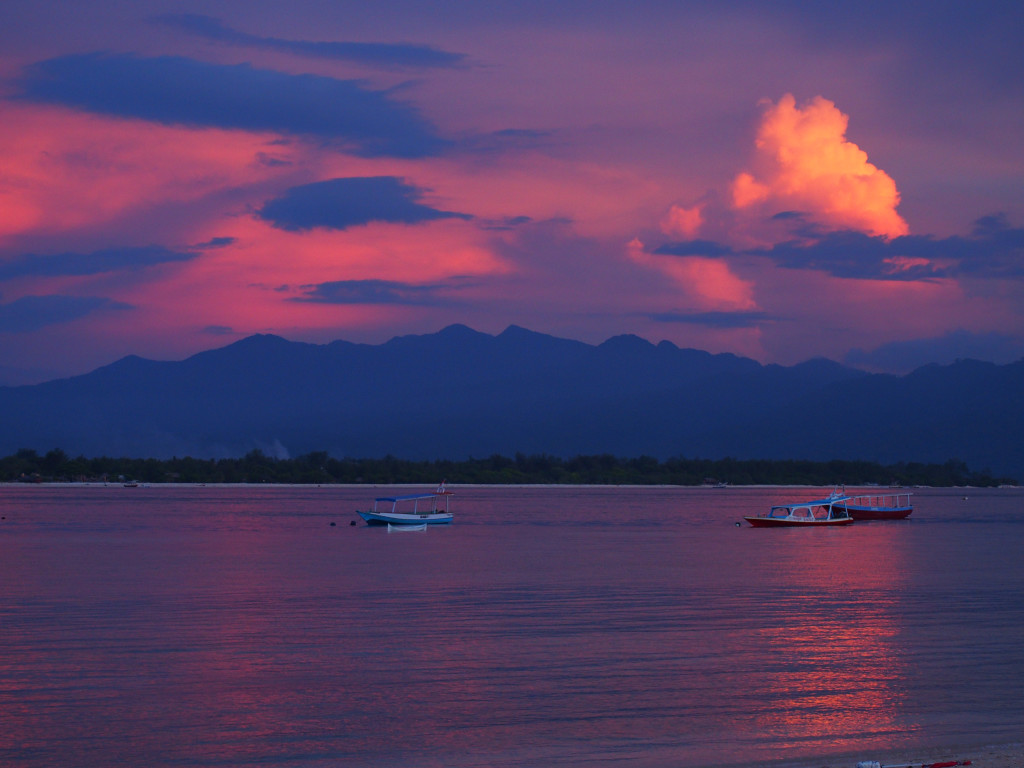 The Gili islands are a vision within themselves; three minuscule islands surrounded by crystal turquoise waters and white sand and coral beaches against the backdrop of Lombok's dramatic volcanos that tower over the islets.
I chose to complete my Open Water Course with Lutwala Dive, a PADI certified centre located on the North East shore of Gili Trawangan. Their equipment is top notch, their instructors are friendly and it's a great pick especially if you're staying around the North side of the island. Most of the centres on the Islands offer pretty much the same prices (I paid $400 for my Open Water, it ranges around $20 either side) so it depends where you're located and which school you feel will suit you best.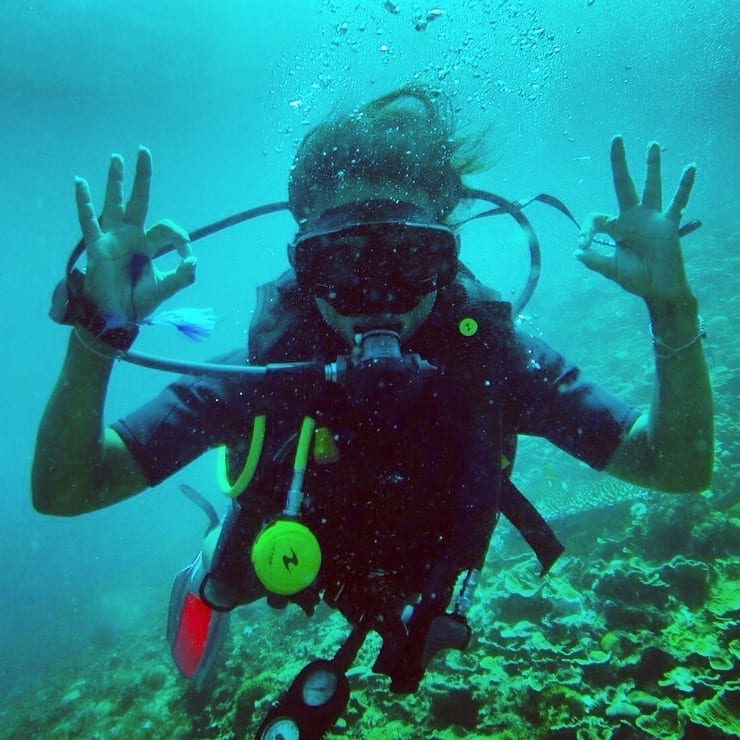 Meno Wall, located close to Gili Meno, is home to a plethora of marine life and is a great site for divers of all abilities, with a huge reef wall that runs from 5m to 16m surrounded by sea-life both large and miniscule. Turtle City is another great diving spot, where you'll come across dozens of Hawksbill and Green turtles, shrimps, glass fish, octopus, crabs, lion fish and moray eels, to name just a few.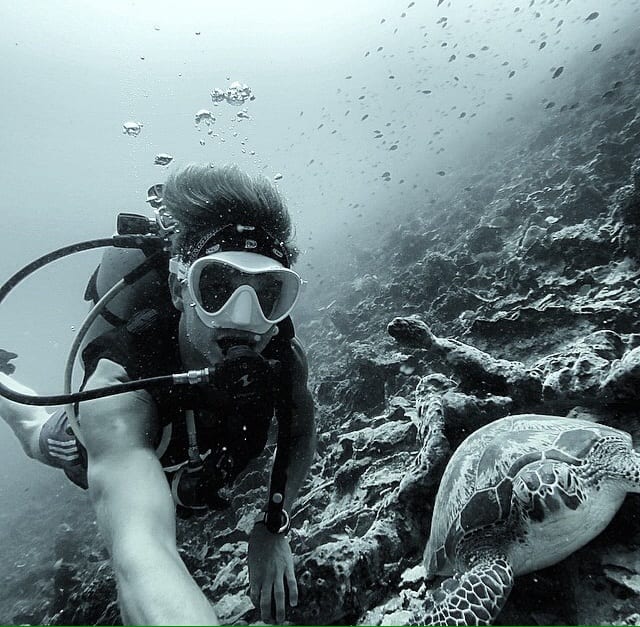 So if you're considering scuba diving in the Gili Islands, go for it. Along with Gili Trawangan's lively atmosphere, Gili Meno's tranquility and Gili Air's perfect combination of the two, staying and scuba diving in the Gilis is a great place. One thing to note though is that around November/December/January time currents can be very strong, which can make the diving a little more difficult and visibility can be hit and miss. Admittedly, you may find better sites in places such as Komodo or Lombok, but if you're beginning your life as a scuba diver, of all the places in the world the Gili's isn't a bad place to start!