I don't know about you, but I can't get through my day without a snack. As it approaches 3pm, the only thing I crave is chocolate & crappy foods. I swear, the daily struggle is real. In a bid to stay healthy, the only thing I'll allow myself (aside from endless cups of tea) is usually something like dates or nuts, which, as you can imagine, gets pretty boring.
I love cooking up new recipes that satisfy my sweet tooth but are kind to my body at the same time. I won't lie to you – I LOVE sweet stuff. I would happily eat chocolate brownies for breakfast, lunch and dinner, but I don't know anyone who can do that and still stay in shape. I definitely can't, so unfortunately i've gotta stick to eating well and the occasional treat every now and then. Boo hoo.
I've tried a few different healthy bars as of late, and it's given me so much inspiration to make some myself. Plus, it's SO expensive to keep buying them every day! I figured i'd much rather make a few creations of my own and know exactly what's going into it. And that's what I did.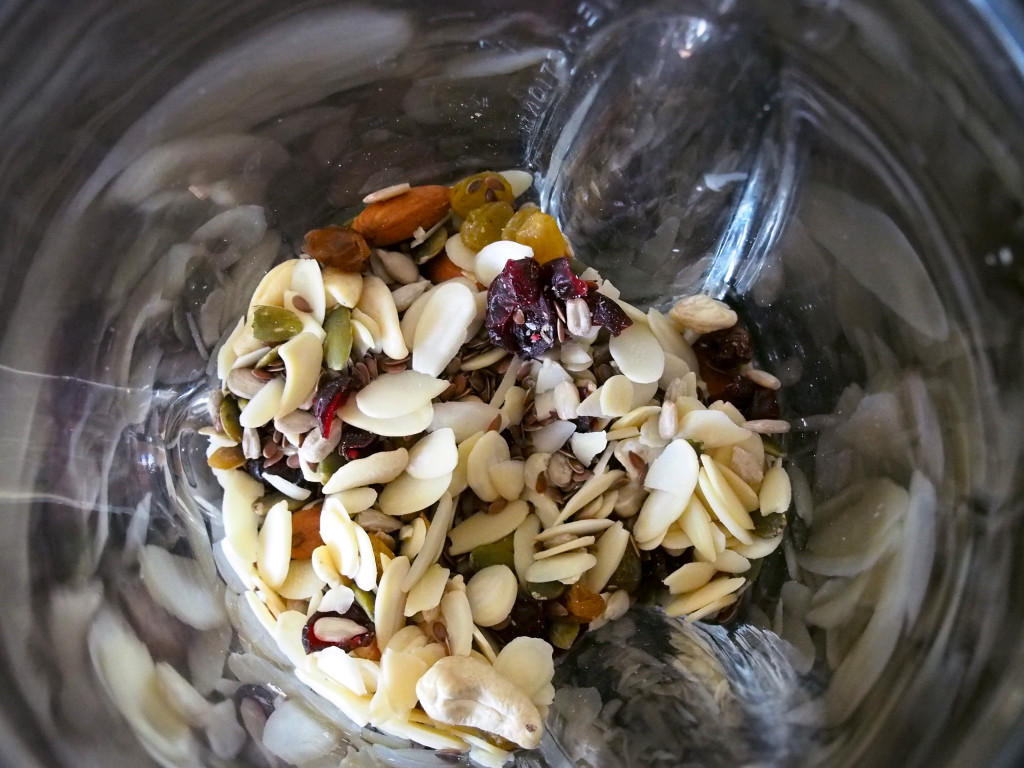 These bars are so easy to make, you don't have to cook them and they stay fresh for up to a week. To be honest, they probably won't actually last you a week as I can guarantee you'll have eaten them all by day 3, but it's good to know anyway.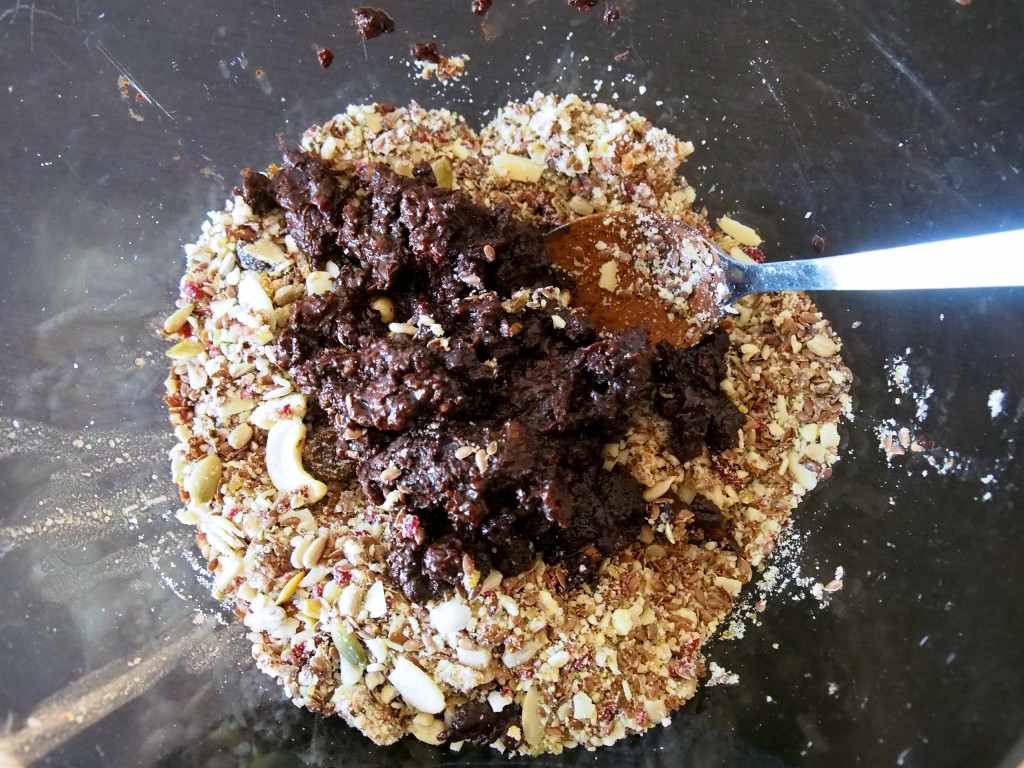 These raw vegan energy bars are perfect as a mid-afternoon snack, or as a healthy sweet dessert. If you don't have all of the ingredients, just get creative and throw in whatever you do have. I say that because whenever I try to follow recipes, half the time I don't have the ingredients that I need anyway, so I end up improvising and just seeing how it goes. Most of the time it works out alright, so don't worry if you don't have a specific seed or nut – as long as you've got the basics (such as dates, they hold it all together), then you're all good.
If you give the recipe a go, shoot me a comment below & let me know your thoughts! Enjoy! xx
PS > You'll see pics of both balls & bars. If you try to make bars but they end up crumbling apart, get your hands involved and make them into balls (which is exactly what I did!!).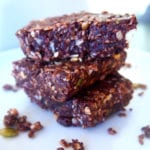 Print Recipe
Raw Vegan Energy Bars
Delicious raw vegan energy bars.
Ingredients
Base
1/2

cup

flaxseed

1/2

cup

nut mix

of your choice. I opted for a cranberry cashew trail mix. Alternatively, create your own medley of raisins, nuts & seeds

1/2

cup

flaked almonds
Wet Mix
15

pitted dates

6

tbsp

coconut oil

4

tbsp

cacao/cocoa powder

4

tbsp

water
Additions
4

squares 85% dark choc

chopped

2

tbsp

peanut butter
Instructions
Blend the flaxseed, nut mix, and almonds for about 10 seconds. Be careful not to over-blend the nuts as you want the mix to still be a little crunchy. Scoop out and set aside in a bowl.

Add 10 (of the 15) pitted dates, coconut oil, cocoa powder and water to your blender and mix. If the mixture is getting stuck, give it a good stir. Add the remaining 5 dates and blend until properly mixed. If you find your mixture is too dry, add another 1 or 2 tbsps of water.

In a large bowl, mix the nut base and the wet mix together, add the chopped chocolate and peanut butter and combine everything with a wooden spoon or with your hands.

For bars, transfer the mixture into a small-medium sized baking dish and press it into the dish, making sure it's compact and the mixture lays even and flat. Leave in the fridge for 30 minutes, then cut into bars.

For balls, scoop up chunks of mixture with your hands and roll until the bars are compact. This can be a little messy but they taste just as delicious. Refrigerate for 30 minutes then enjoy!