We all have that power outfit. You know, the one that makes you feel like an absolute boss with anything you do.
For me, it's usually my ripped jeans teamed with a white blazer, cami, and pair of strappy heels. It's simple, but it's classic. However, that kinda outfit doesn't make an appearance every day, and there's one reason for that - working from home.
See, the thing about working from home is that it takes a LOT of motivation to do your hair, put on a face of make-up, and pull a cute outfit together. And why? Well, if you know you're not going to leave the house or see another soul that entire day, the only person you're dressing up for is yourself. (Or maybe your boyfriend, but he thinks you're beautiful whatever you wear, right? 😉 )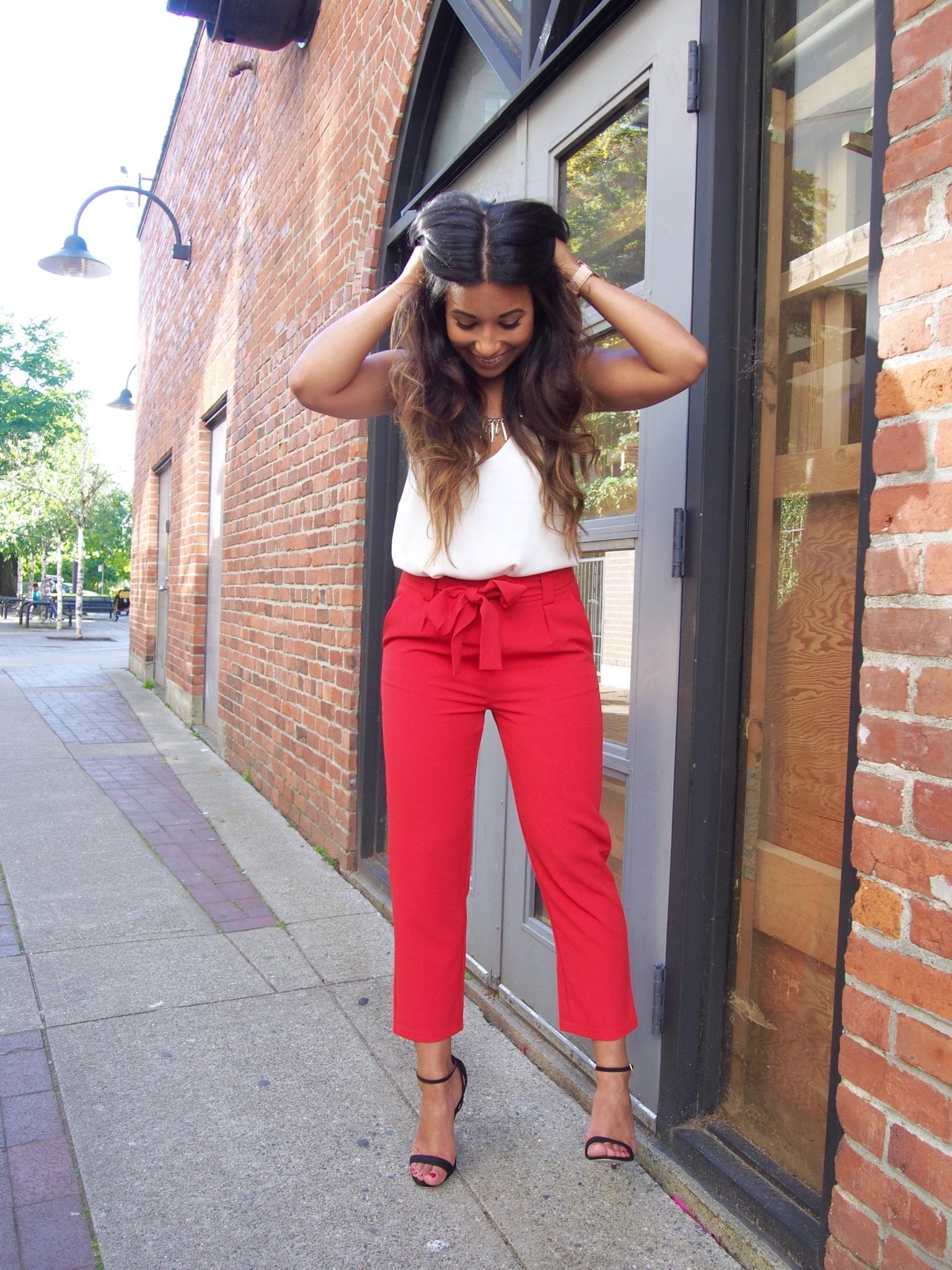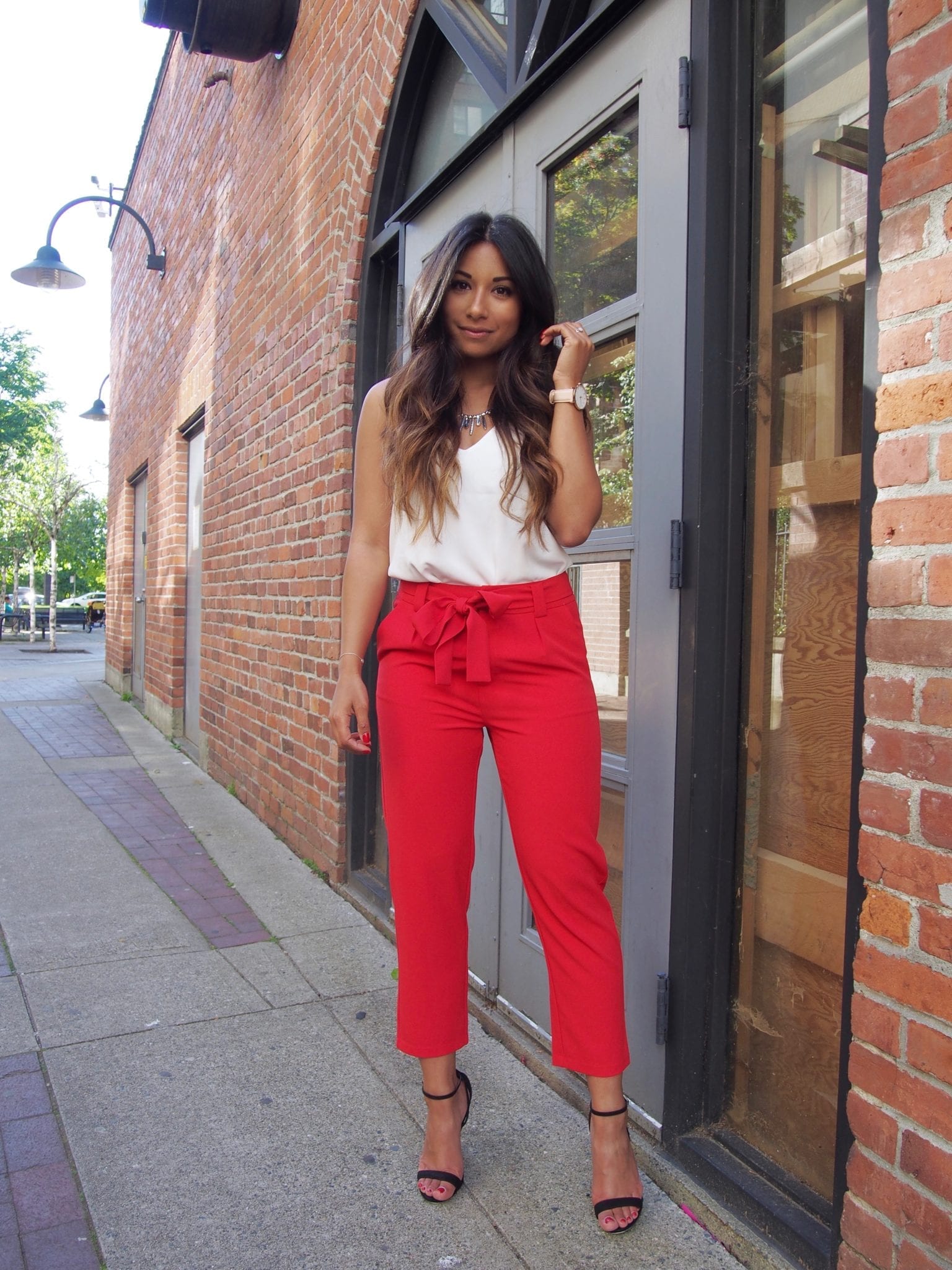 I'm definitely guilty of spending at least 2 days of my working week in my pyjamas or sweats. Of course, i'll shower & brush my teeth, but if I know i'll be glued to my laptop all day, there's a good chance i'll just throw on my Vietnam pants and adopt the effortlessly casual (i.e. lazy & comfy) look. I justify being lazy by using that extra time on doing more work, so if I can make more money in a day going make-up free & with my hair in a top knot, then I guess it's not so bad after all (at least that's what I tell myself anyway)!
Every now and again though, i'll make a bit of an effort and rock an outfit that makes me look and feel my best. Last week, it was these incredible red pants from Fine Finds Boutique in Yaletown. I call them my power pants because they honestly made me feel like a boss - in the most Olivia Pope-esque way possible.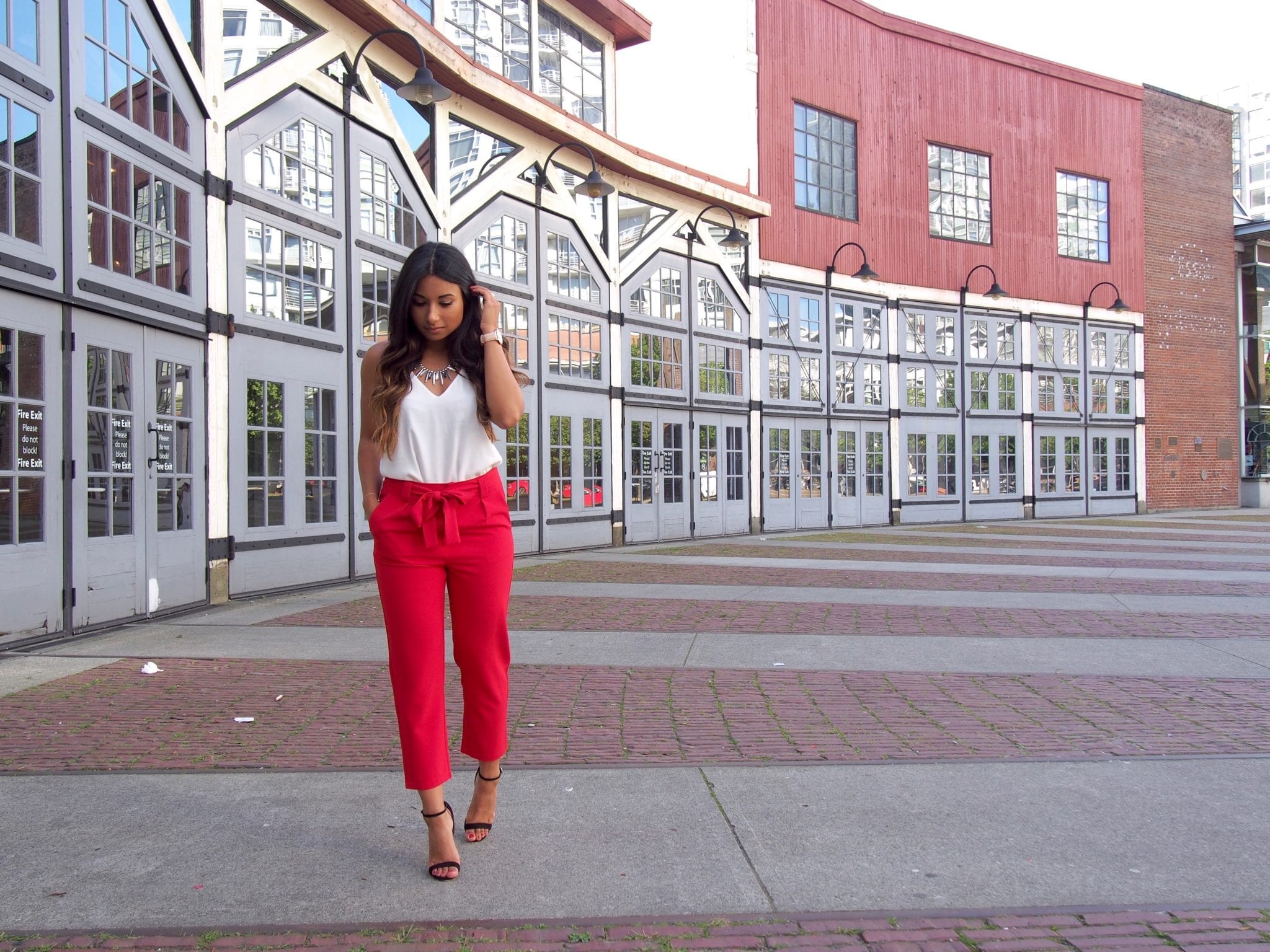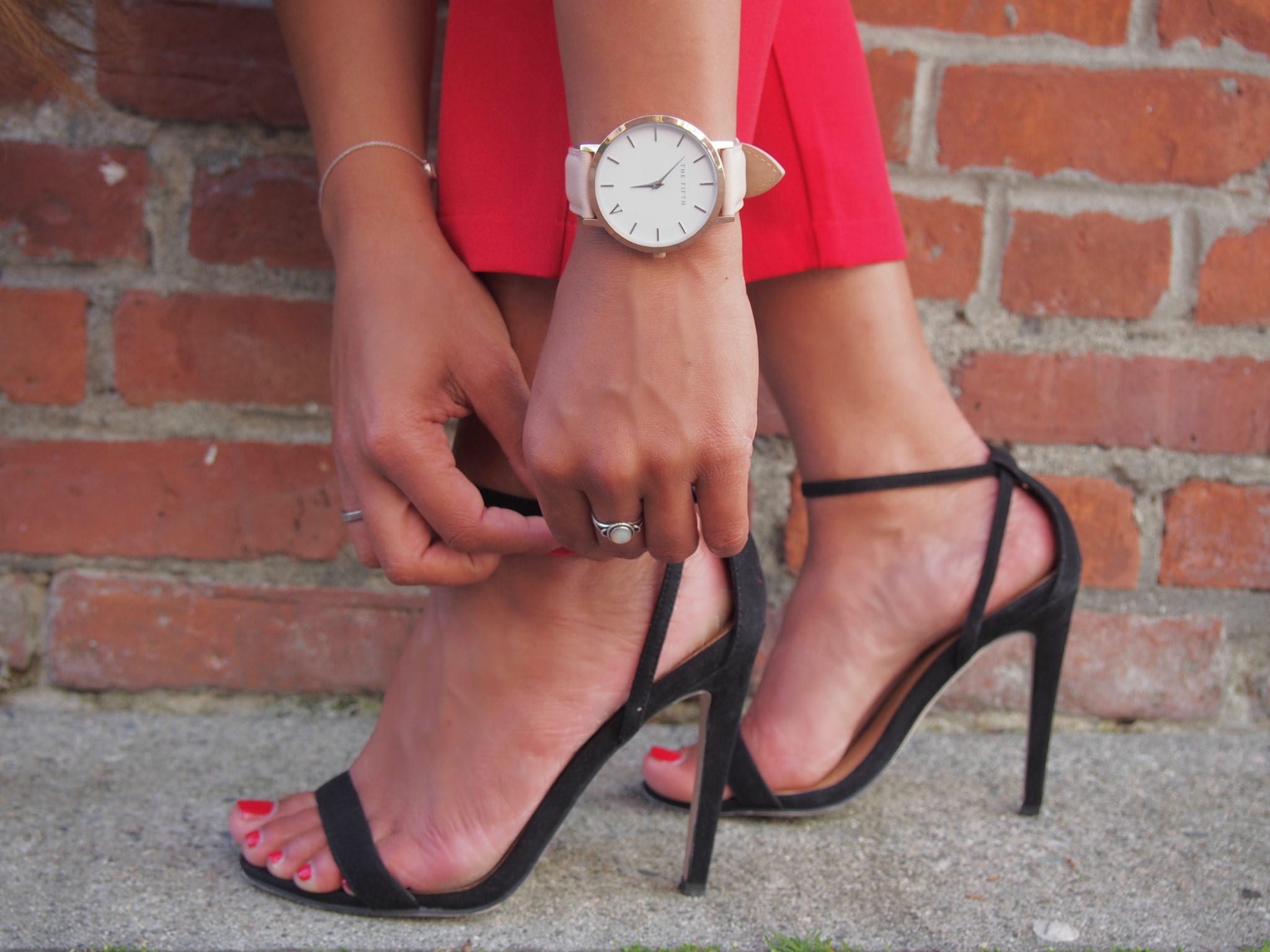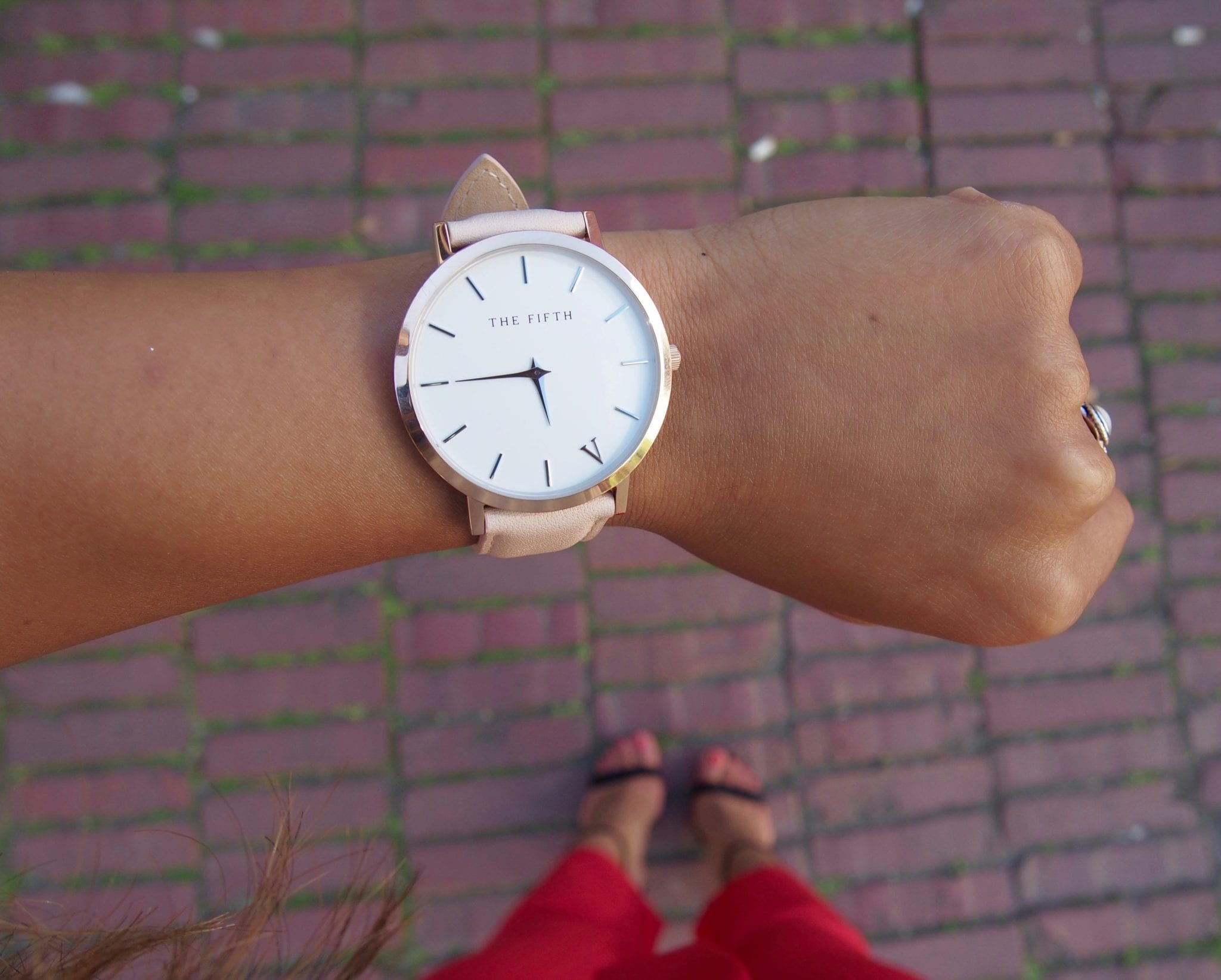 I also just received a really pretty rose gold & pale pink watch from The Fifth Watches - it's called SoHo from the New York Classic Range - so I couldn't wait to rock this outfit combo and spend the day wearing something other than a baggy tee!
What's your power outfit? Let me know in the comment box below!