The cold burned my skin as we stood on the deck of our Tundra Buggy®, braving the biting -30°C winds. Surrounded by the most barren, extreme landscapes you could imagine, it's easy to assume life can't survive here. Yet in the distance emerged the most majestic and beautiful animal I've ever seen. A young polar bear sauntered across the tundra, his fluffy, translucent coat creating the perfect camouflage in the snow.
He wandered over to our buggy, snowflakes gathering on his nose, and gazed at us with an air of curiosity & innocence. Everything fell silent. Tears streamed down my face as I peered through the blurry viewfinder of my camera, holding my breath in total disbelief. This was the moment I'd been hoping for, the moment I stared into the eyes of a polar bear.
On October 25th 2020, I took a trip to a small and remote Canadian town in northern Manitoba called Churchill. Known as the Polar Bear Capital Of The World, Churchill is home to the annual polar bear migration and the bears congregate around this town as they wait for the sea ice to freeze in preparation for hunting season.
Since moving to Canada 7 years ago, a polar bear expedition has always been at the top of my bucket list. So when Frontiers North invited me to join one of their guided tours last year and document the polar bear migration, you can imagine I jumped at the opportunity. Now that travel restrictions have once again lifted, I can finally share this very special trip and why it's such a magical place to visit. Watch my video from the trip here.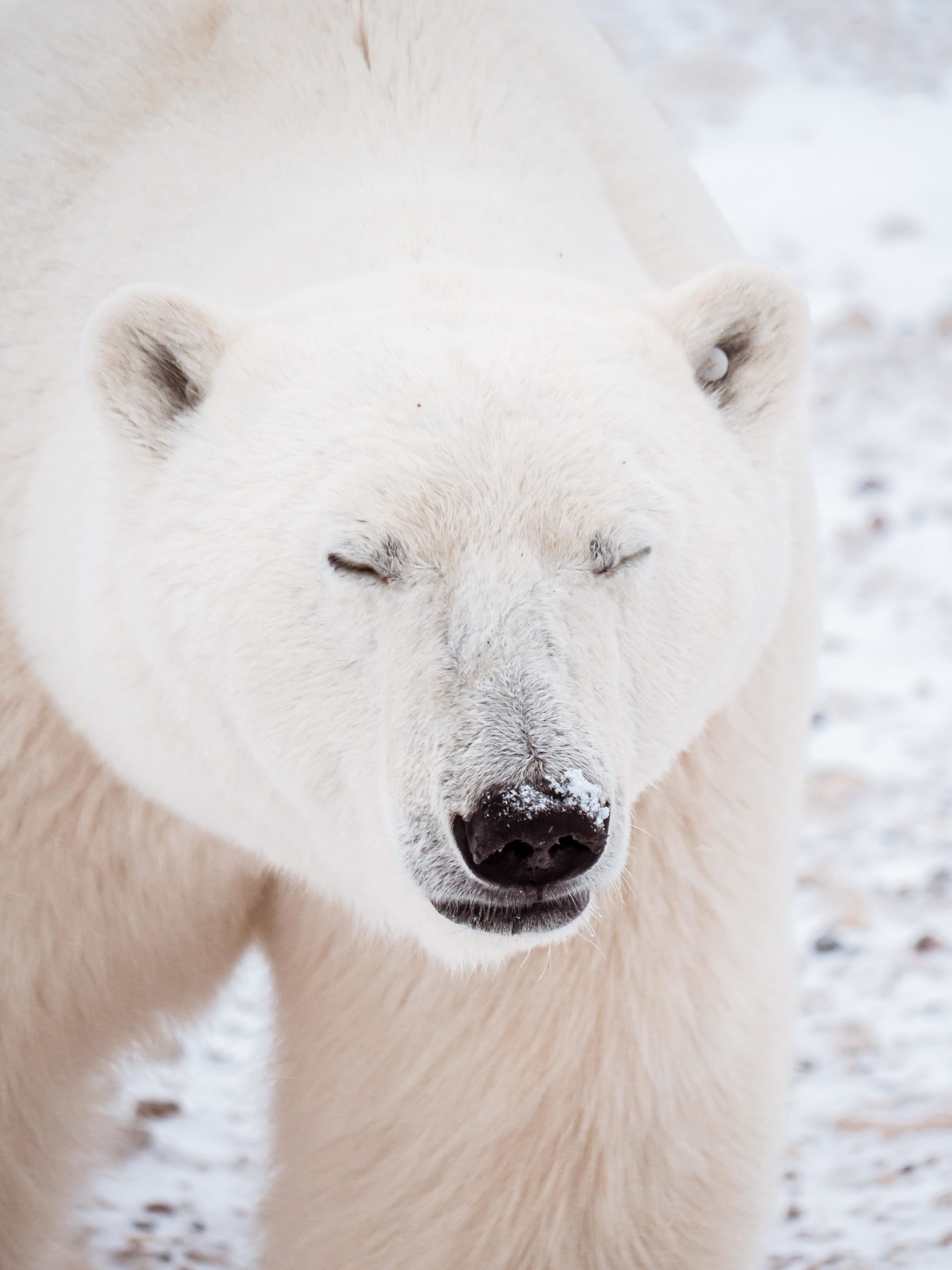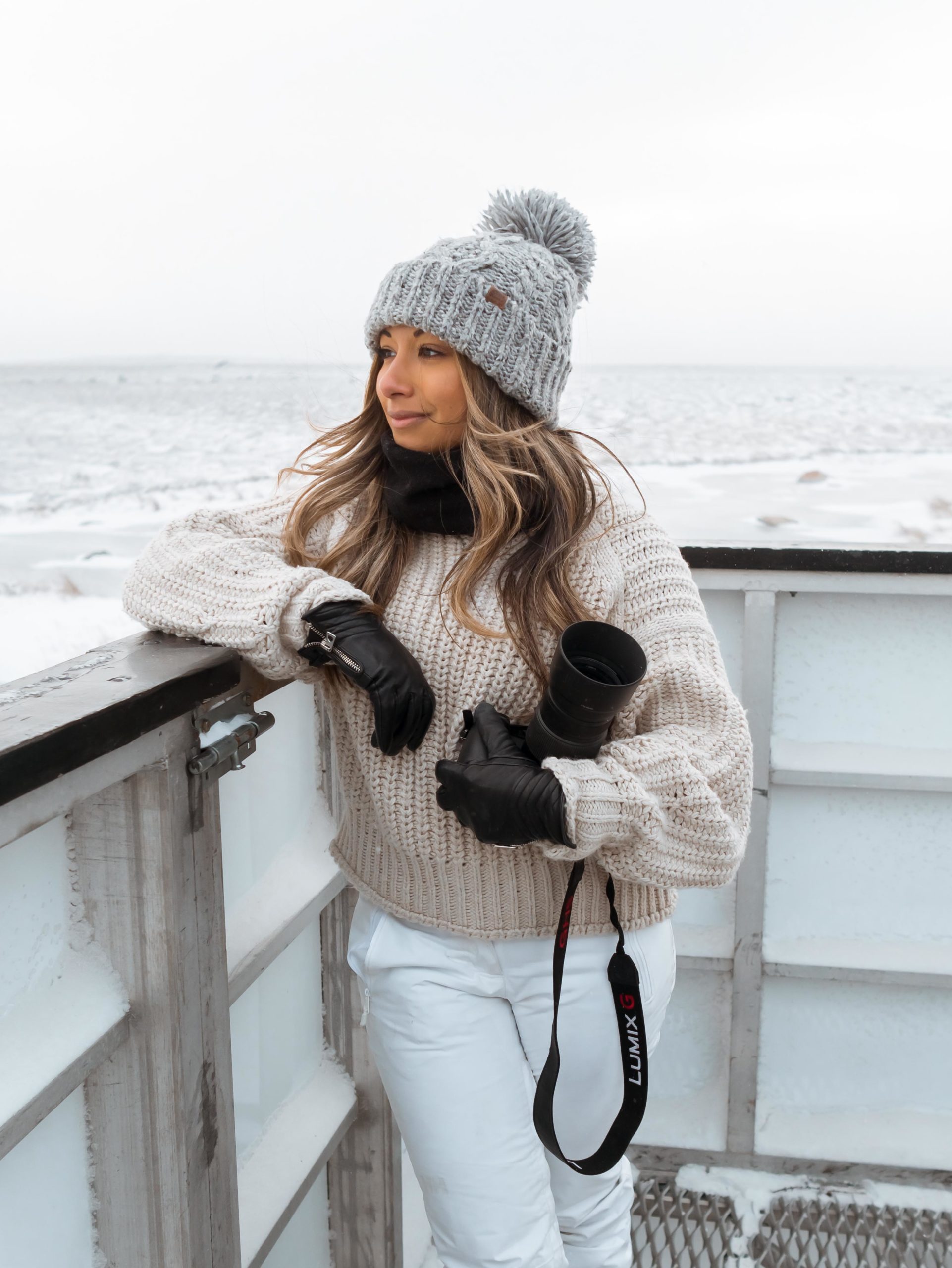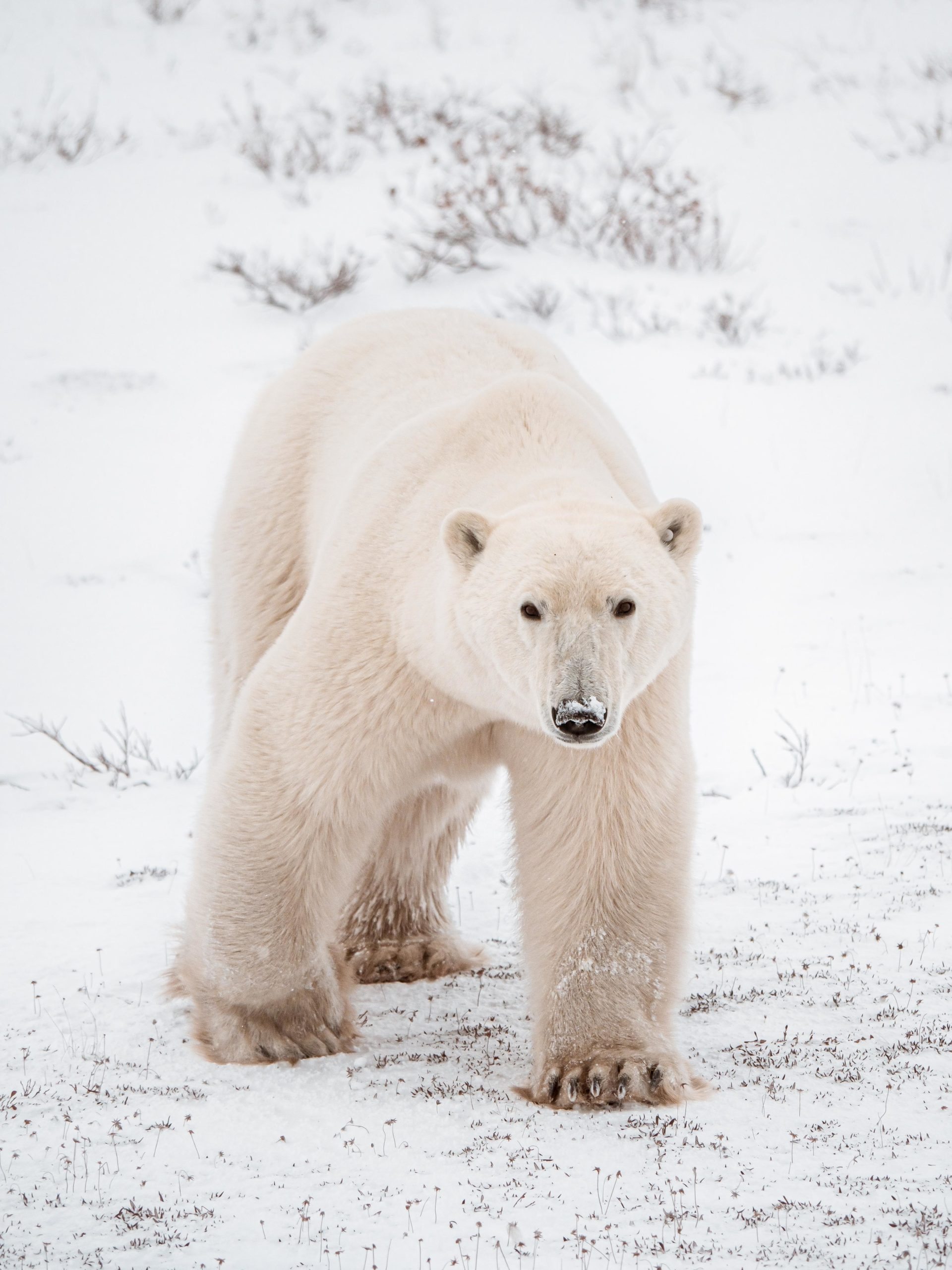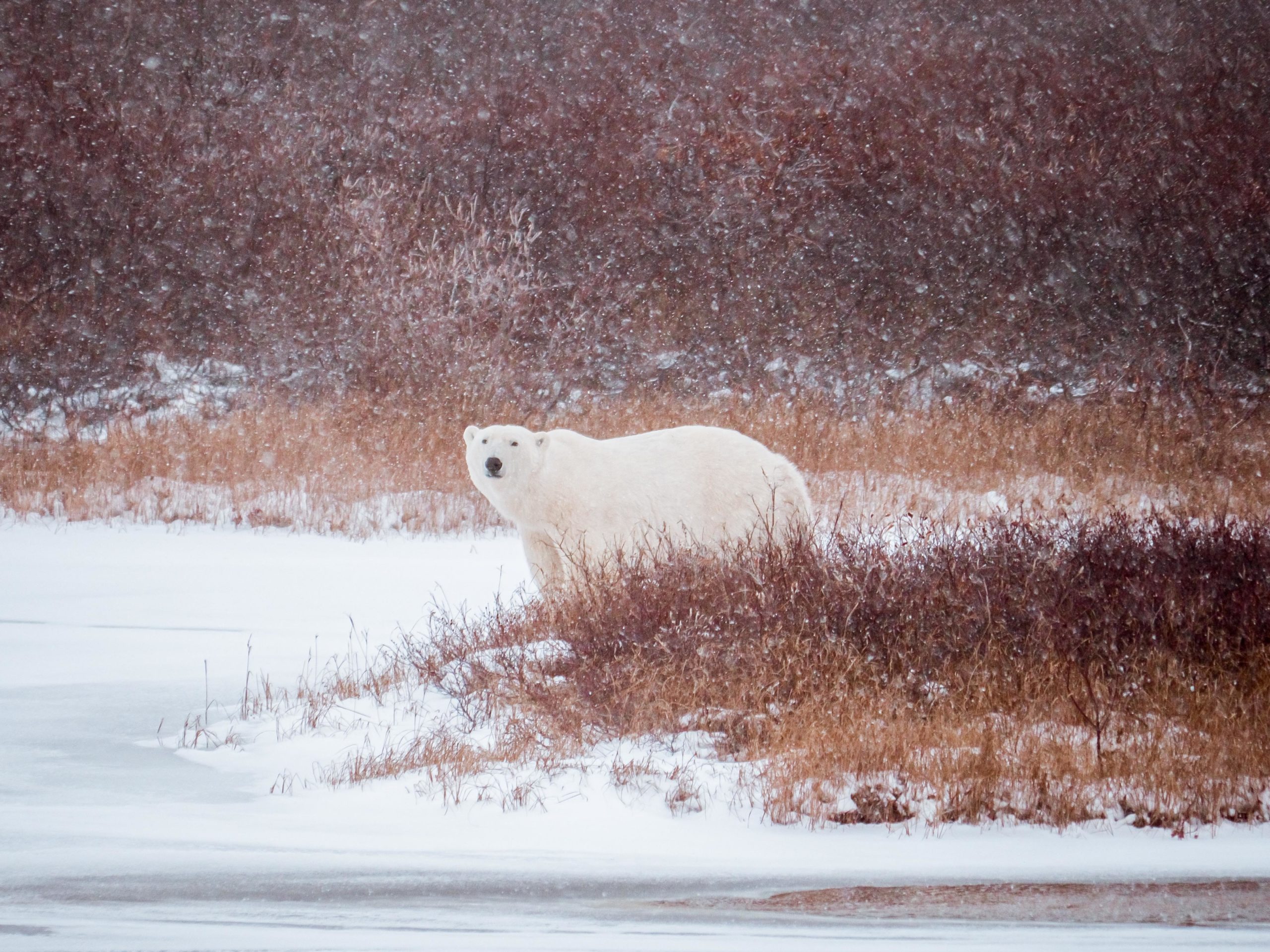 Churchill, Manitoba
Sitting on the shore of the Hudson Bay in northern Manitoba, Churchill is a very remote town with only 900 residents and it's one of the few human settlements where people and polar bears coexist. Churchill is by far the most interesting, unique and resilient towns I've ever visited, with deep Indigenous roots and the most amazing subarctic wildlife and landscapes. It's about a 2 hour flight from Winnipeg, and is only accessible by rail or by air with no roads that lead there, making it very isolated and difficult to get to. Churchill is an incredibly special place all year round, with beluga whales in the summer, polar bears in the autumn & winter, vivid Northern Lights displays as well as stunning wildlife such as arctic foxes, moose, wolves, snowy owls, and arctic hares.
It's a beautiful yet challenging place to live and its residents have experienced their fair share of hardship. Just a few years ago, the town had to manage without a railway link for 18 months due to extreme weather and floods that washed it away. The pandemic has also made life difficult for this small town without any visitors, as tourism forms a key part of their economy. It's not uncommon for the bears to wander into town either in search of food, and we actually spotted bear tracks around our hotel which was a surreal and scary reminder that the bears aren't far away. It's the type of town where people leave their homes and vehicles unlocked, just in case neighbours need to seek refuge from a bear encounter.
Why do polar bears congregate around Churchill?
Between October and November, the polar bears congregate around Churchill as they wait for the sea ice to freeze, eager for ringed seal hunting season to begin after 4 months of fasting. Churchill sits on the shore of the Hudson Bay and right on the migratory path of the polar bears, which is why this small town is often referred to as the Polar Bear Capital Of The World. Polar bears can be found throughout the Arctic across Canada, Greenland, Alaska, Russia and Norway. However, Churchill is where you'll find the southernmost colony of polar bears in the world and while Churchill is definitely remote, it's still the most accessible place to see bears.
Once the sea ice freezes in November, the bears head north on the ice in search of food, and usually don't return to shore until June/July when the ice melts. Due to its positioning and microclimate, the winter ice first forms around Churchill which is why the bears congregate around this particular town at this time of year.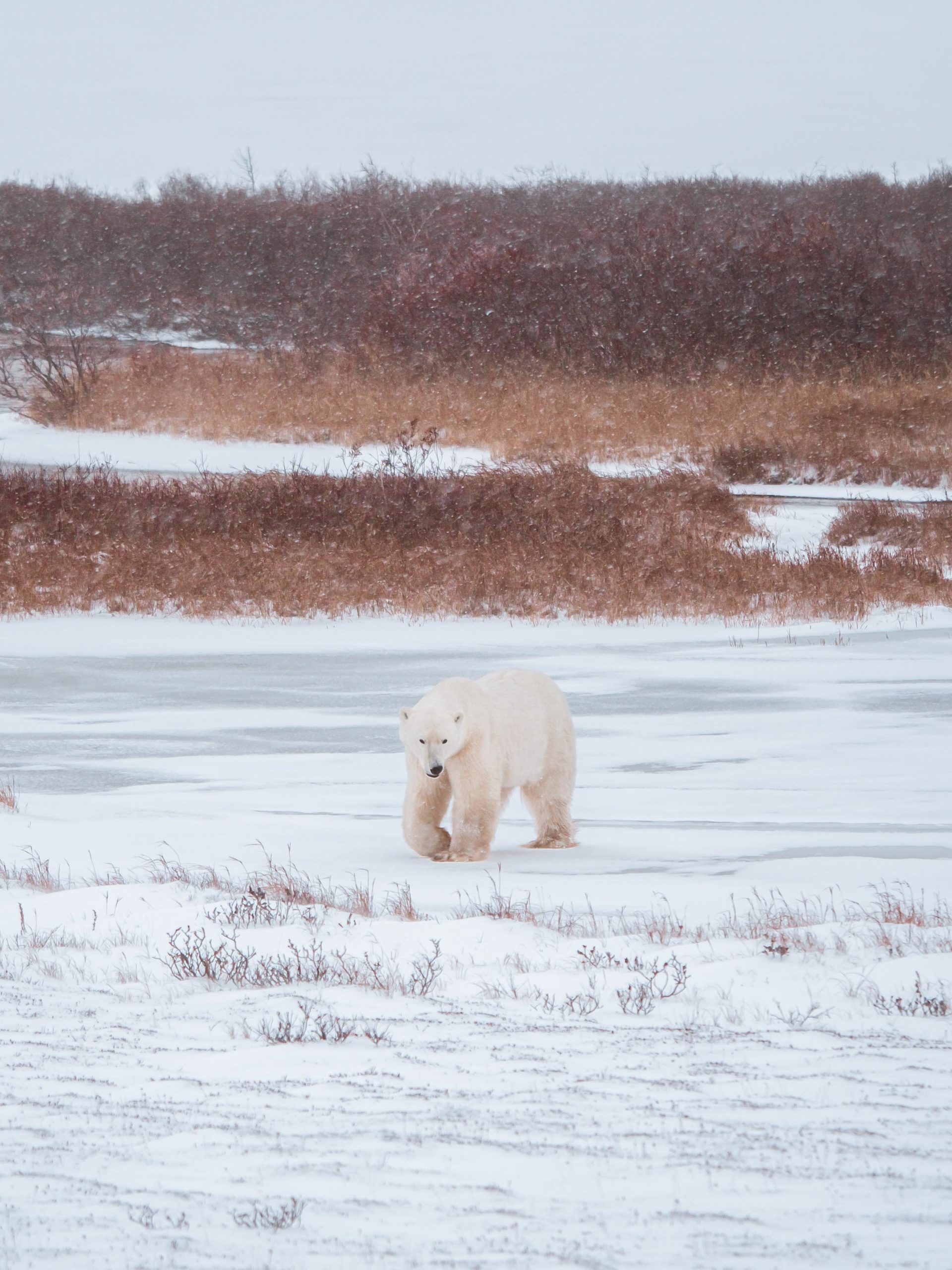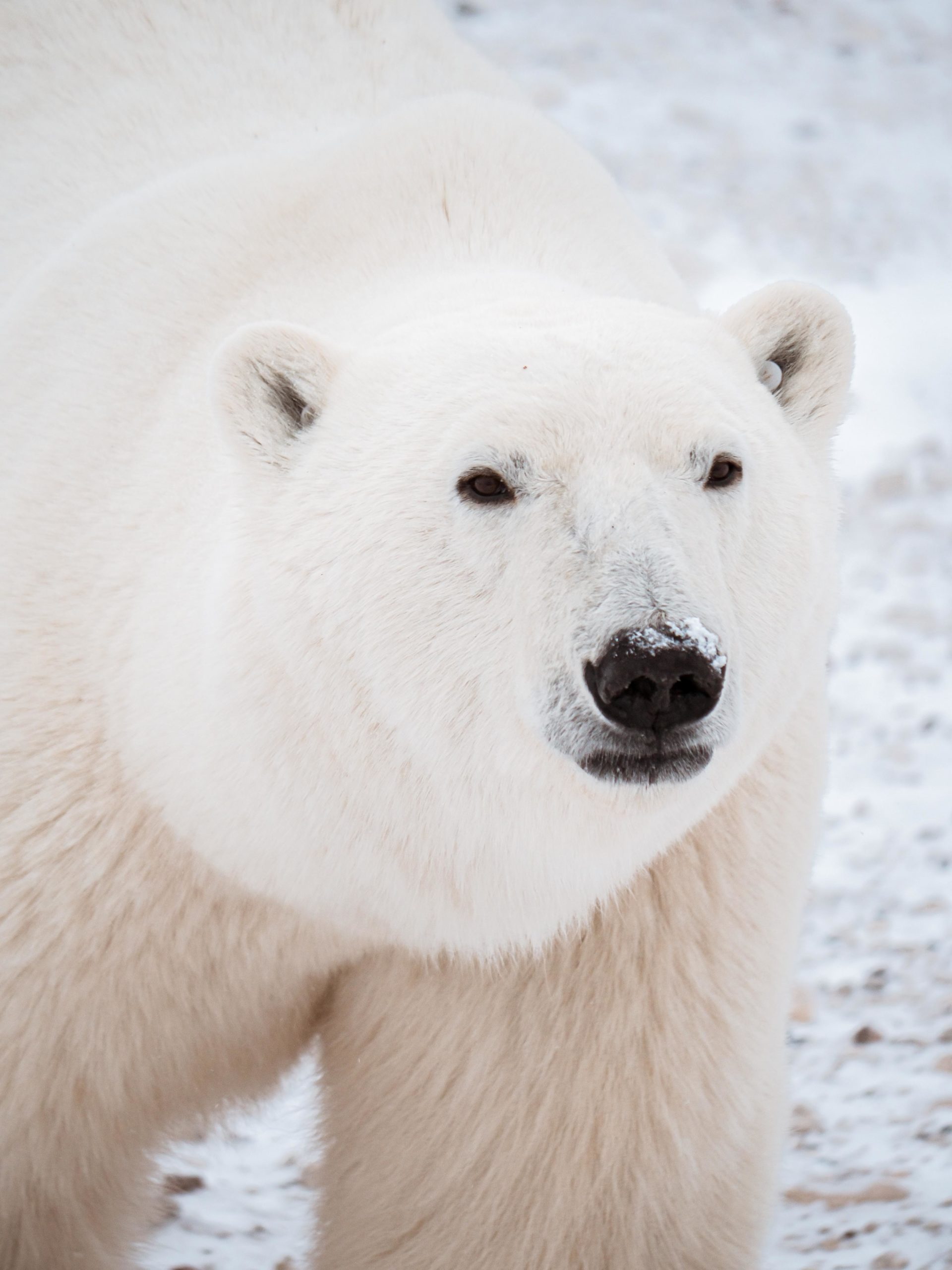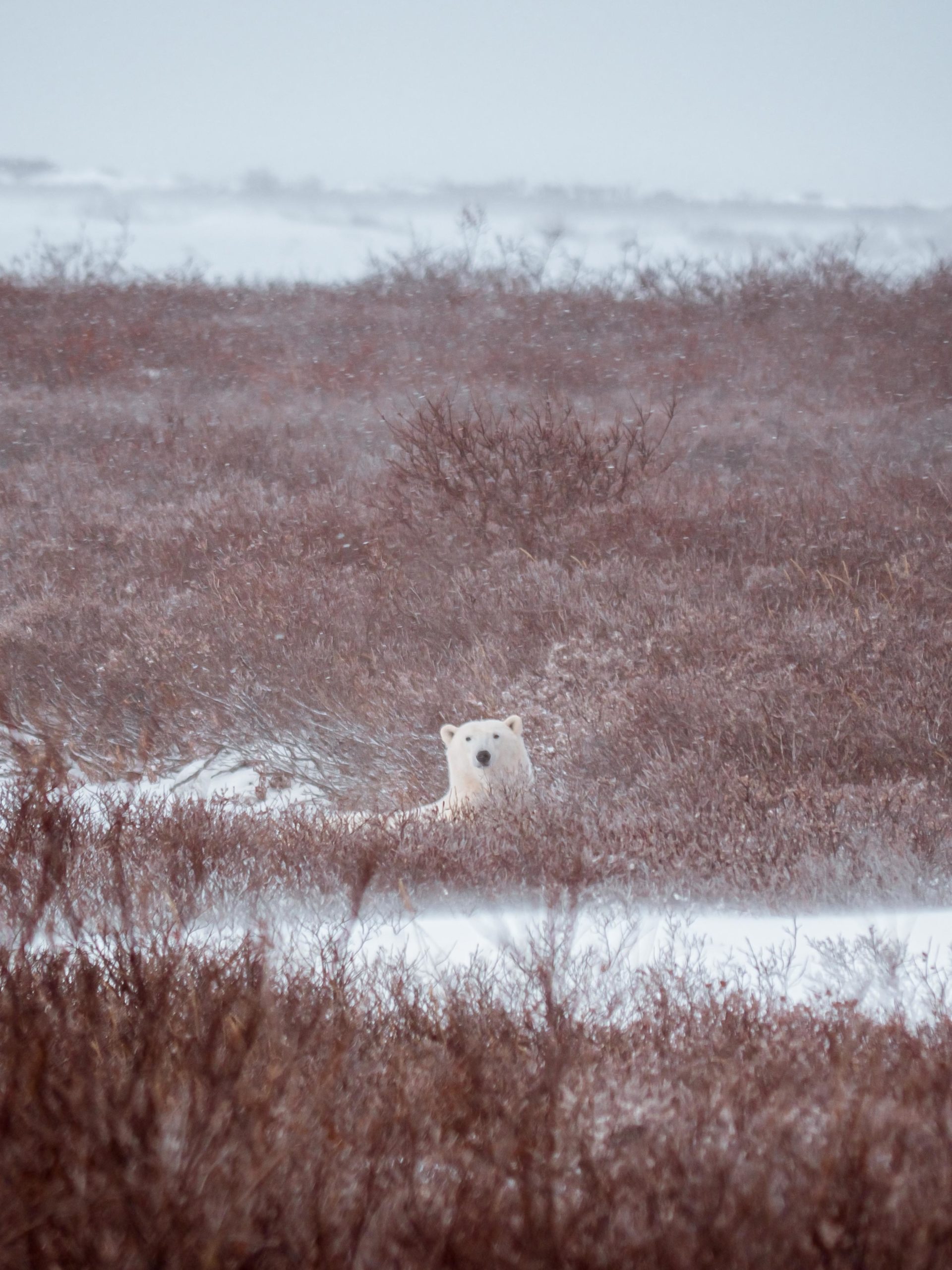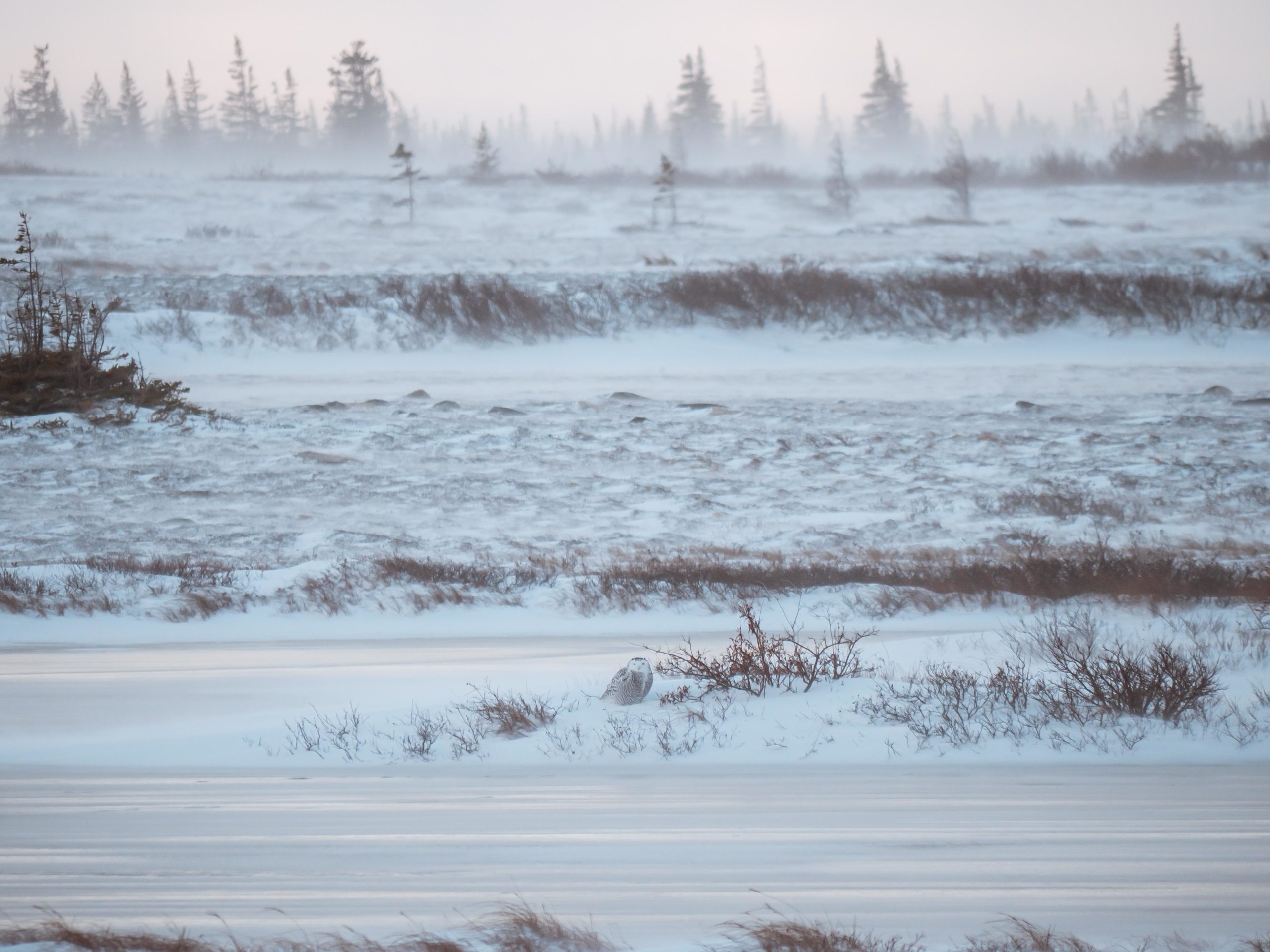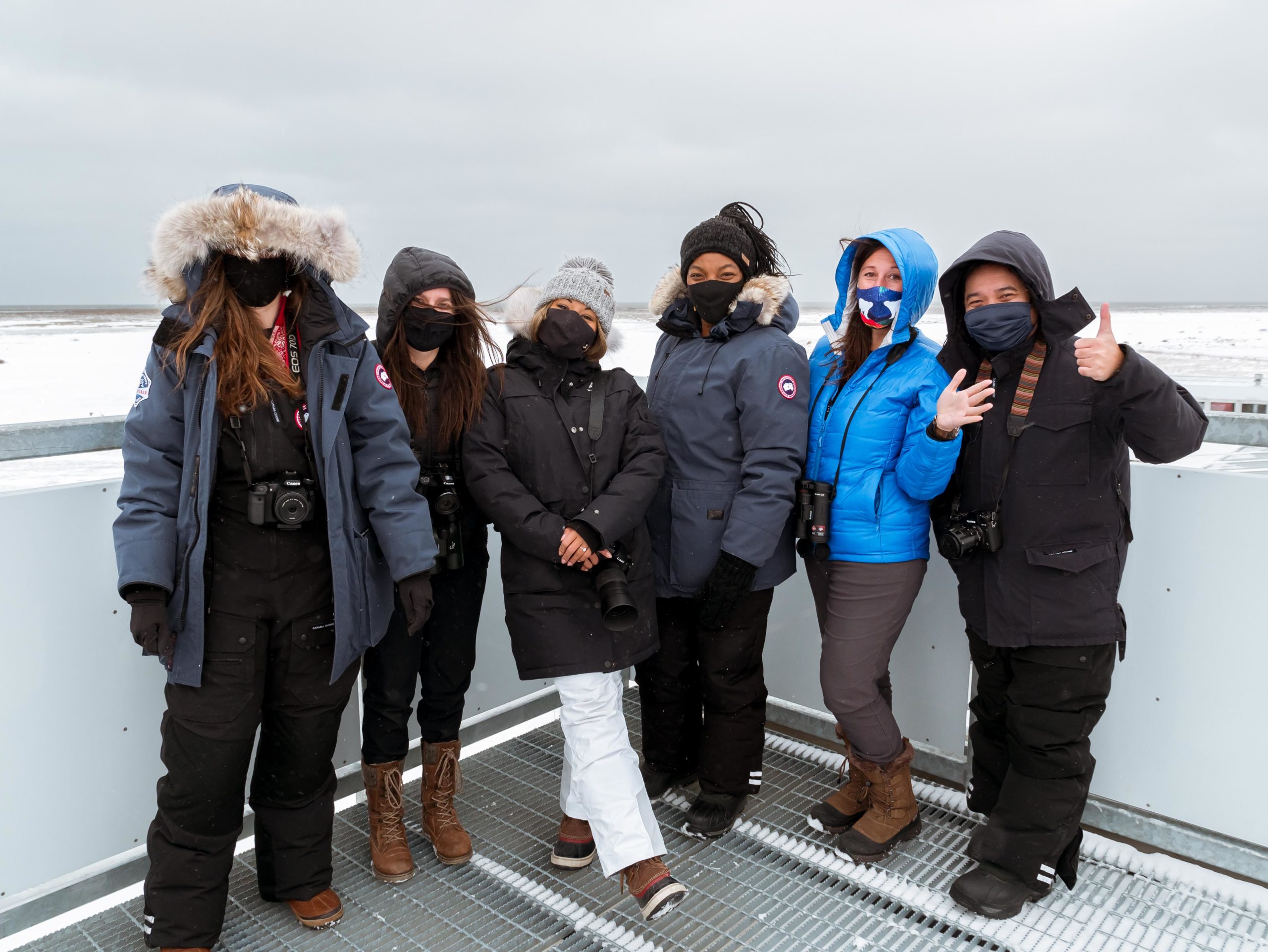 MY EXPEDITION WITH FRONTIERS NORTH
My journey began with a flight from Vancouver to Winnipeg, and then an early morning chartered flight with Frontiers North up to Churchill. Frontiers North is a family-owned operation that has been guiding guests around Churchill and the subarctic regions since 1987, and they're one of the leaders in sustainable adventures in the North. The tour I experienced has since been renamed as the Classic Churchill Polar Bear Adventure, which entailed a 5-day expedition to Churchill in prime polar bear migration season.
Day 1
The first day in Churchill was all about education and learning all about the polar bear population in the region. We arrived mid-morning on our flight from Winnipeg, and straight away headed out to explore the area around Churchill. We checked out the Polar Bear Holding Facility and while driving, spotted our first bear which was hanging around on the edge of town. We also had a town tour from Parks Canada and a talk at Polar Bears International House, which provides a space to learn about the polar bear population, climate change, the research that gets done around Churchill, and insight into the life of a polar bear. We then checked into our accommodation at the Tundra Lodge in Churchill town and headed out to dinner with the team.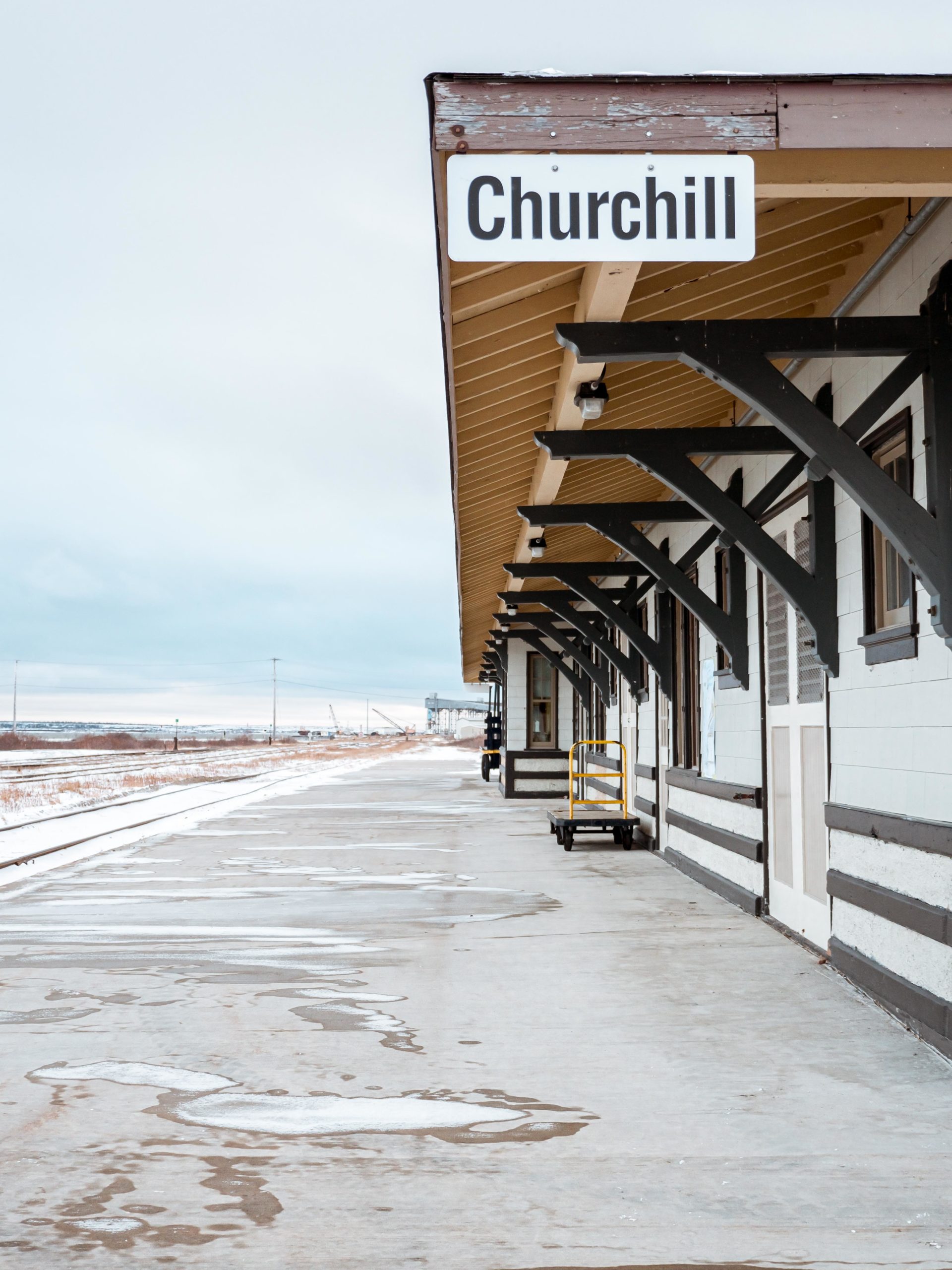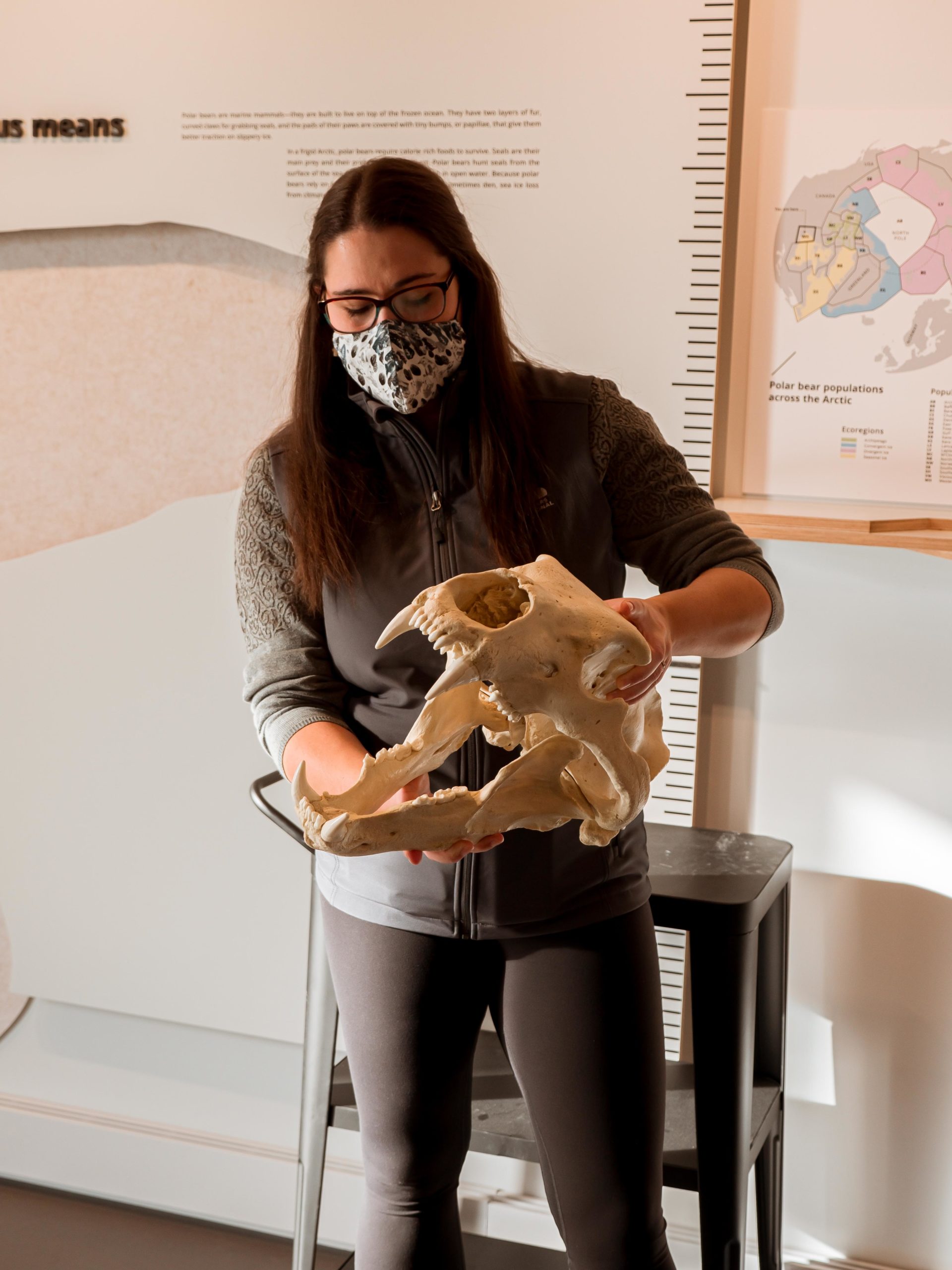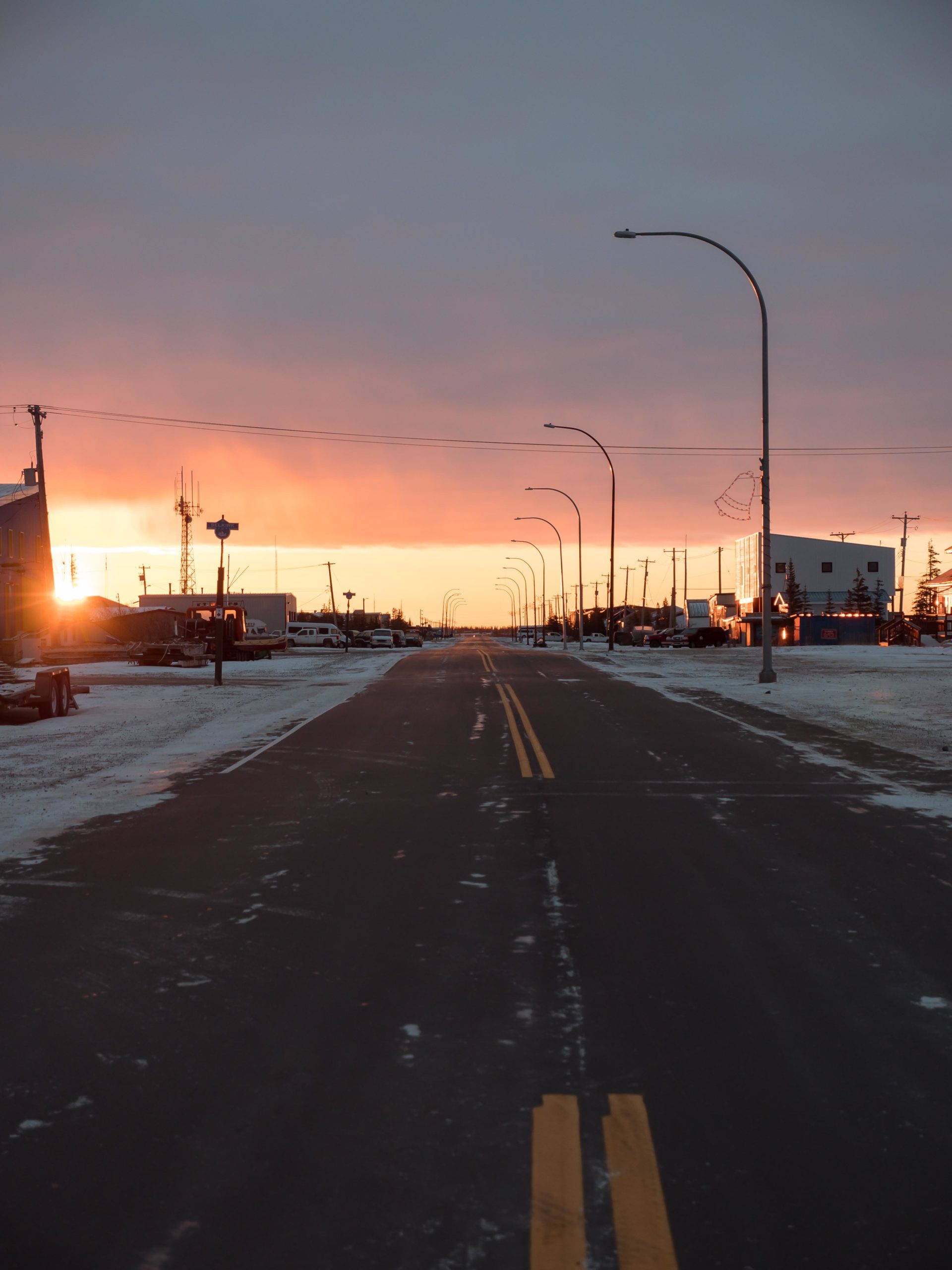 Day 2
On our second day we had an incredible dog sledding experience with Wapusk Adventures, an Indigenous owned and operated tour company based outside of Churchill. Dave Daley, the owner, offers amazing wilderness activities such as dog sledding, snowshoeing and Northern Lights watching as well as Indigenous cultural experiences. We got to learn all about Dave's dog sled racing, experienced a sled ride through the boreal forest and got to know his beautiful team of dogs and as you can imagine, I was absolutely in my element!! We also visited the local Itsanitaq Museum which featured an amazing collection of Inuit carvings and artefacts, many from Pre-Dorset (1700 B.C.) times.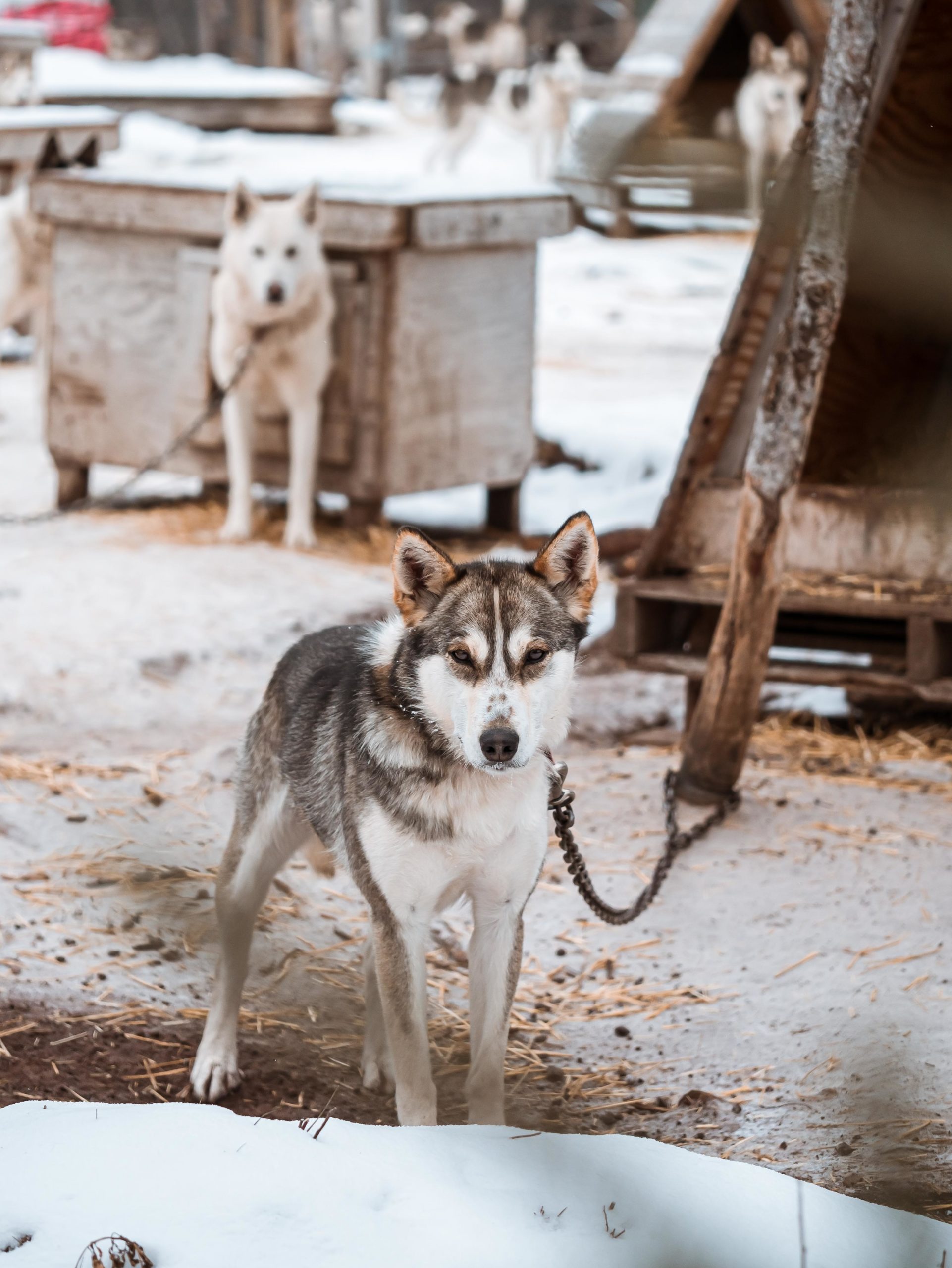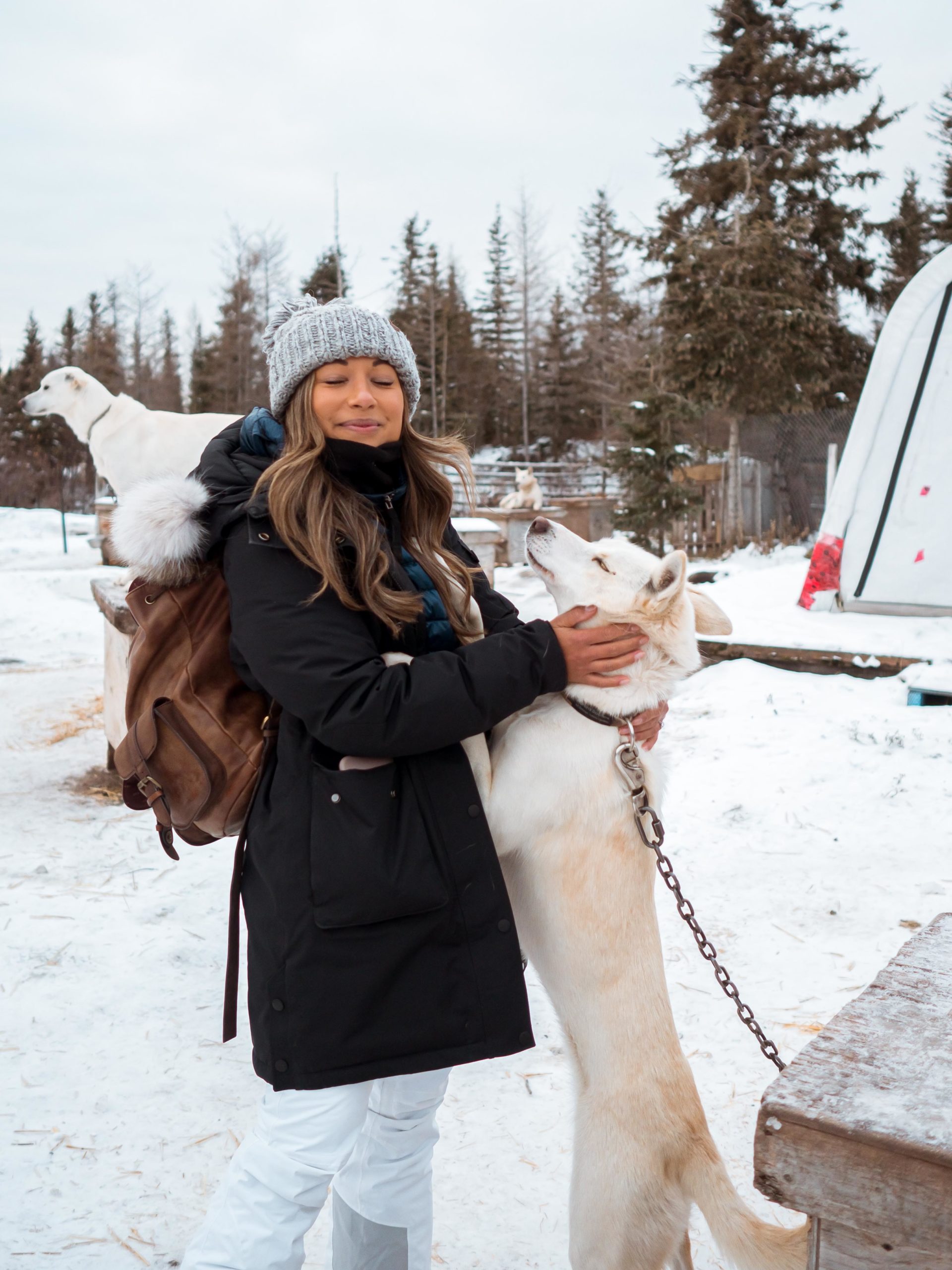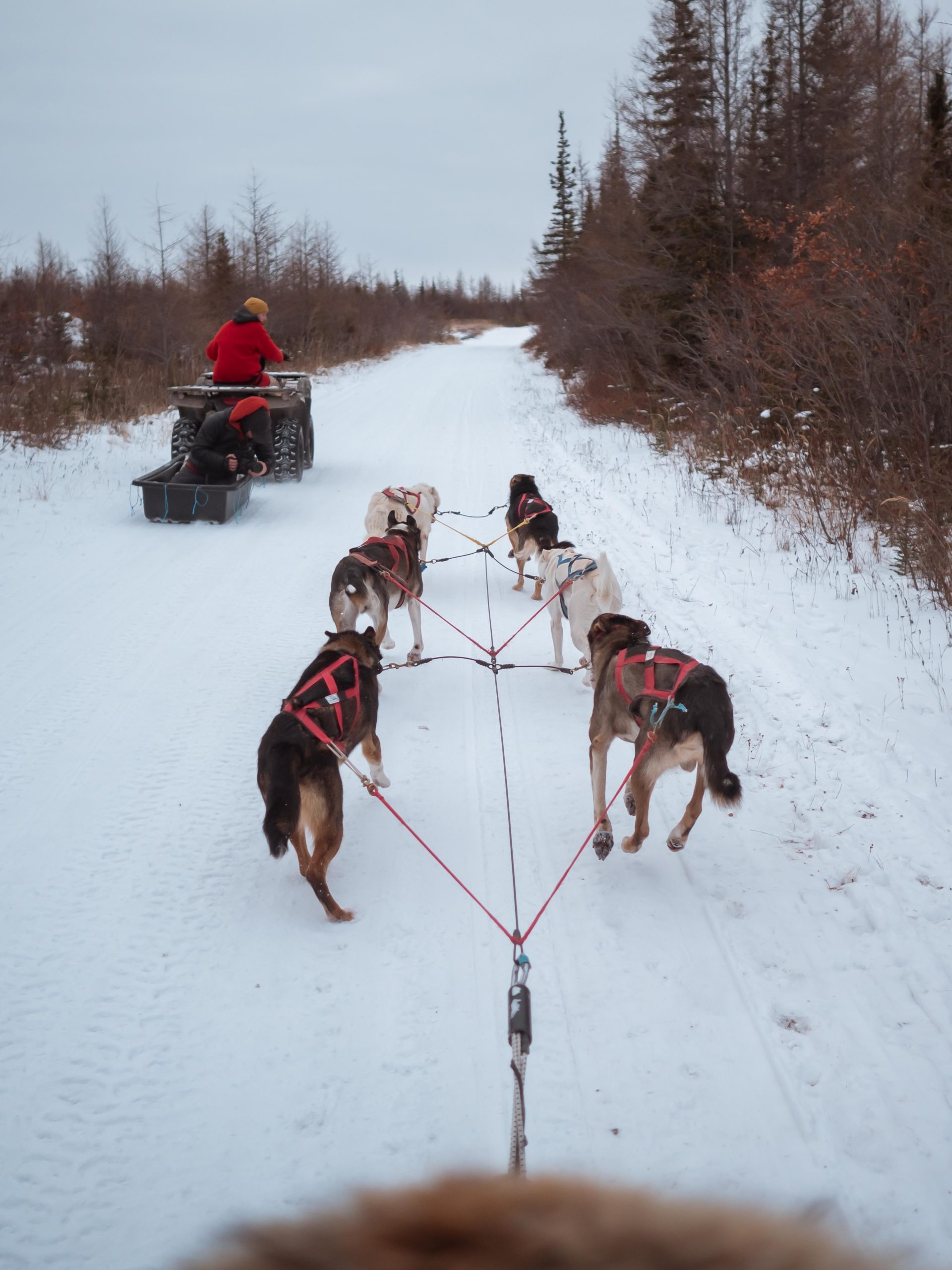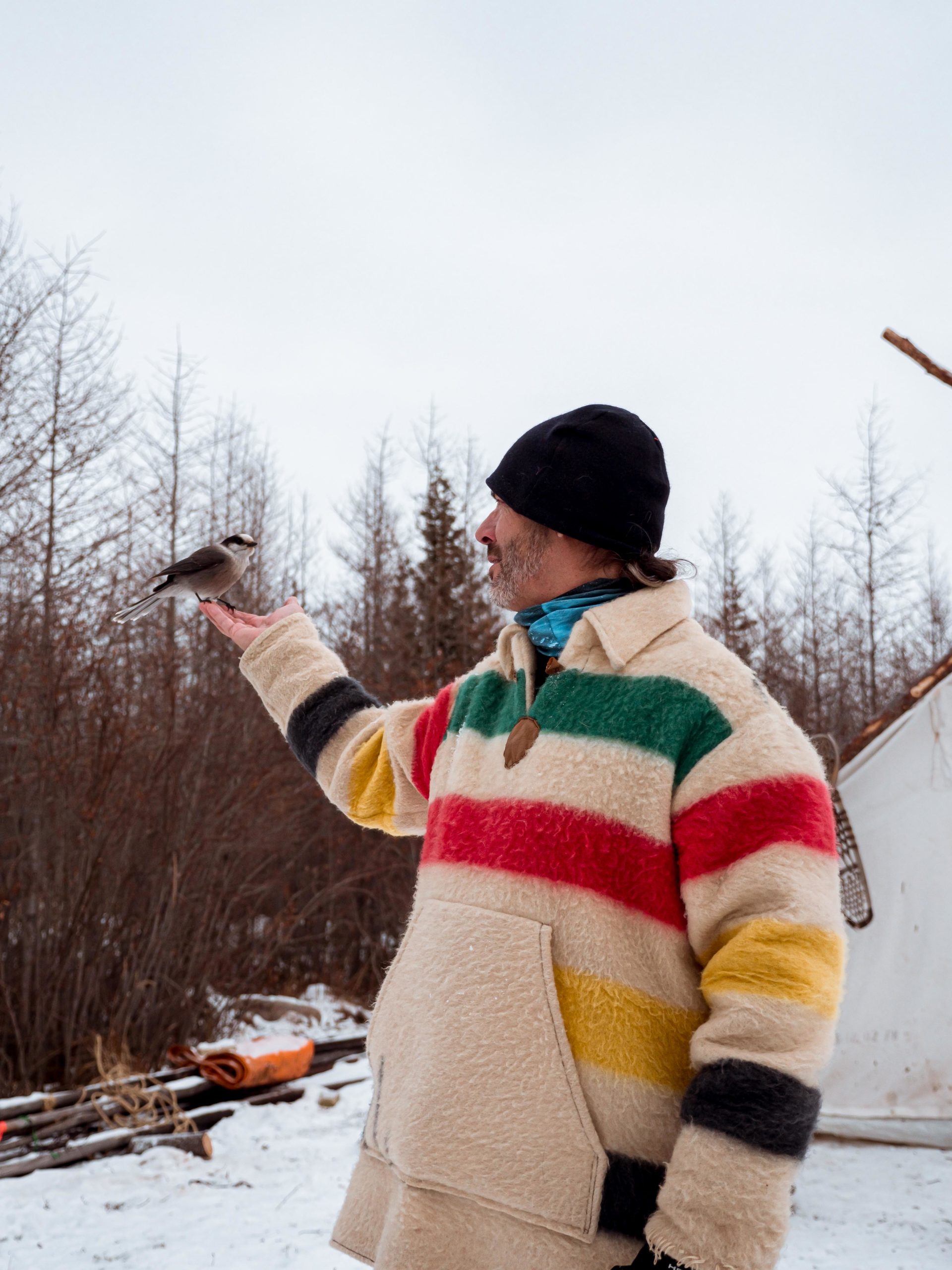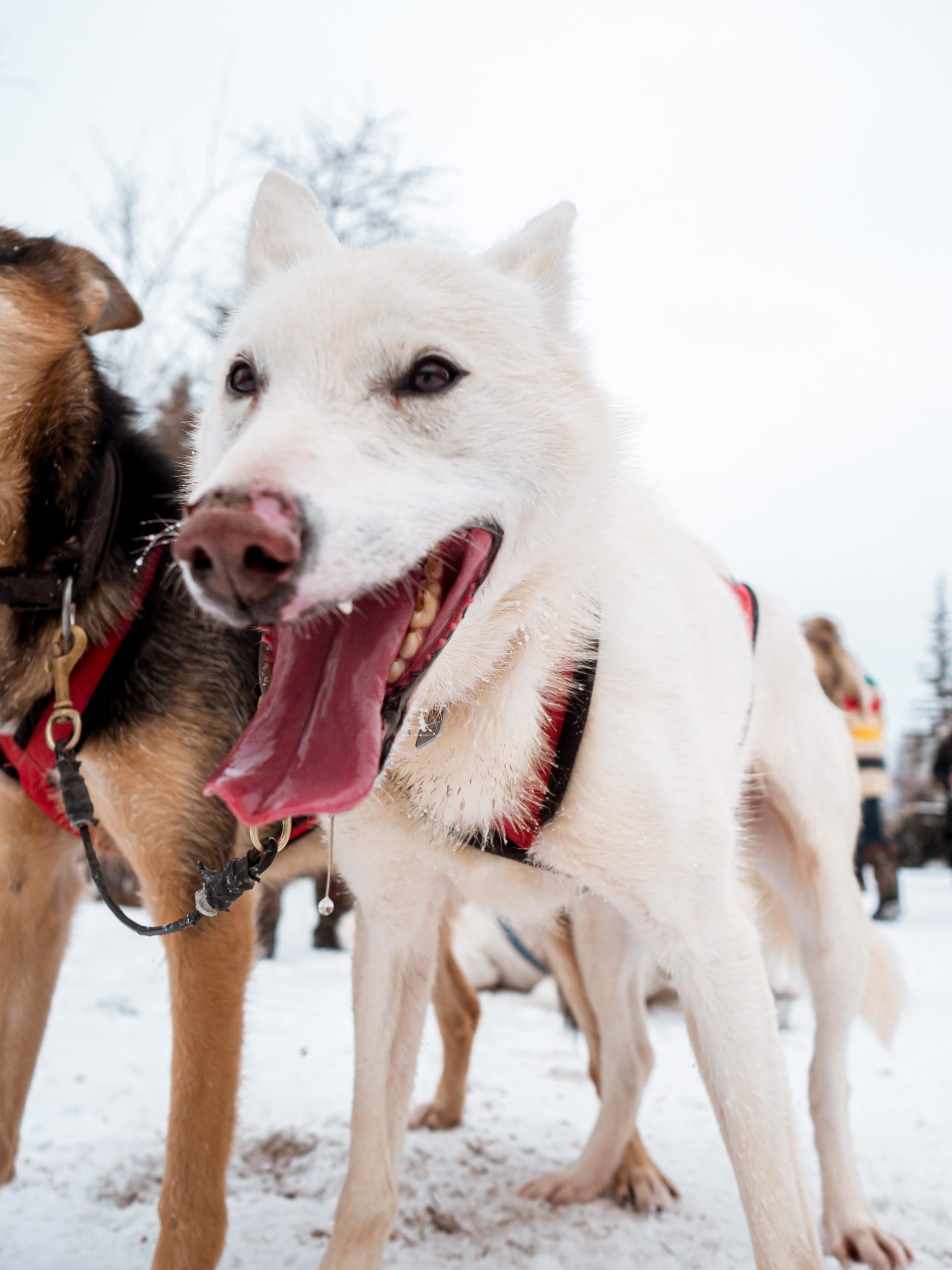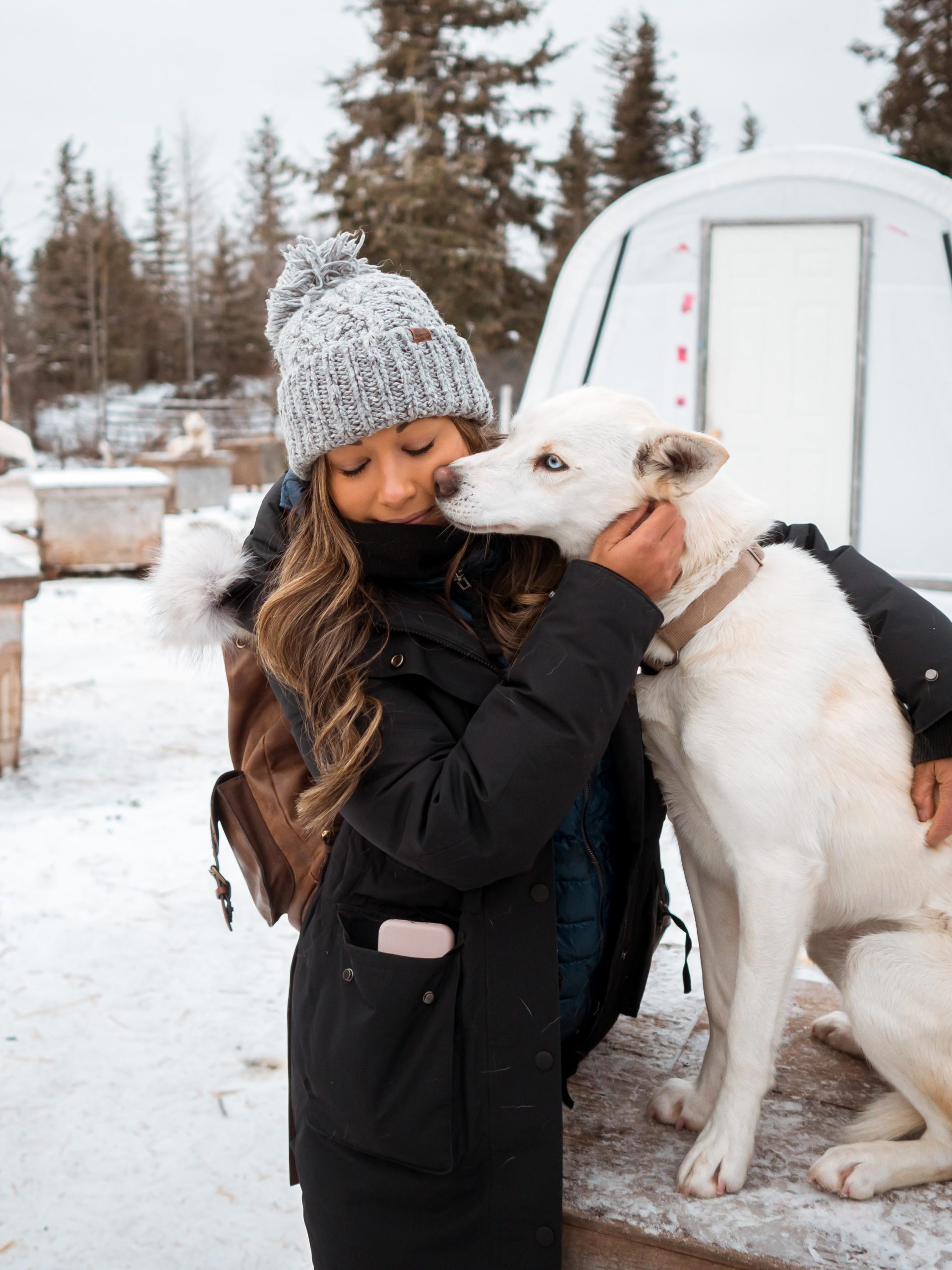 Day 3 & 4
After two days of learning, it was time to get out in the wild and day 3 & 4 were when the magic truly happened. We spent 2 full days out on the sub-arctic tundra in the Wildlife Management Area just outside of Churchill town. The Southern Hudson Bay polar bear population is estimated at around 1000 bears, which really isn't a lot considering the size of the area and sightings are never guaranteed. Specialised vehicles are needed to brave the terrain of the tundra and ensure that the habitat isn't negatively impacted by human presence. Frontiers North created the original Tundra Buggy in 1979, which is an all-terrain vehicle, elevated high off the ground with big snow tires to safely navigate the terrain and an outdoor viewing platform on the back for prime polar bear viewing.
Both days, we roamed the tundra for about 6-7 hours all while keeping our eyes peeled for bears and other wildlife. We got extremely lucky and on day 1, we found 9 (!!) polar bears, including a mum & cub trio who were snuggling together hiding from the wind. Our very first bear sighting was truly magical, and this young male bear in the photos wandered right over to our Tundra Buggy and it was the most wonderful encounter I could ever have asked for. He was so calm and curious, and stayed with us for a while before wandering off and continuing with his day. Each bear sighting was beautiful and it was truly amazing to watch the bears in their habitat, all behaving differently. We saw 2 young males casually sparring and messing around in the snow as they waited for the ice to freeze. We saw another bear playfully rolling around on his back in the snow chewing on some branches, and another using his body weight to pound mounds of ice to find sea kelp. We were told it's not uncommon for bears to come right up to the vehicles and sometimes even put their paws up onto the side out of curiosity which would have been amazing to witness. It's clear that the bears aren't accustomed to humans or the Tundra Buggies, and the bears are never fed or interfered with during these tours with conservation being the number one priority.
Our second day on the tundra was a little less active with only 1 polar bear sighting, but still, it was amazing and I couldn't believe our luck that we saw so many. We also saw beautiful red foxes, snowy owls, grouse and various other birds and it's truly surprising how much life can be found on the tundra given the harshness of the terrain. On the evening of our final tundra day, we headed straight to the airport and departed back to Winnipeg, and I caught my flight back to Vancouver the next day. You can find more info about the full itinerary of this tour here.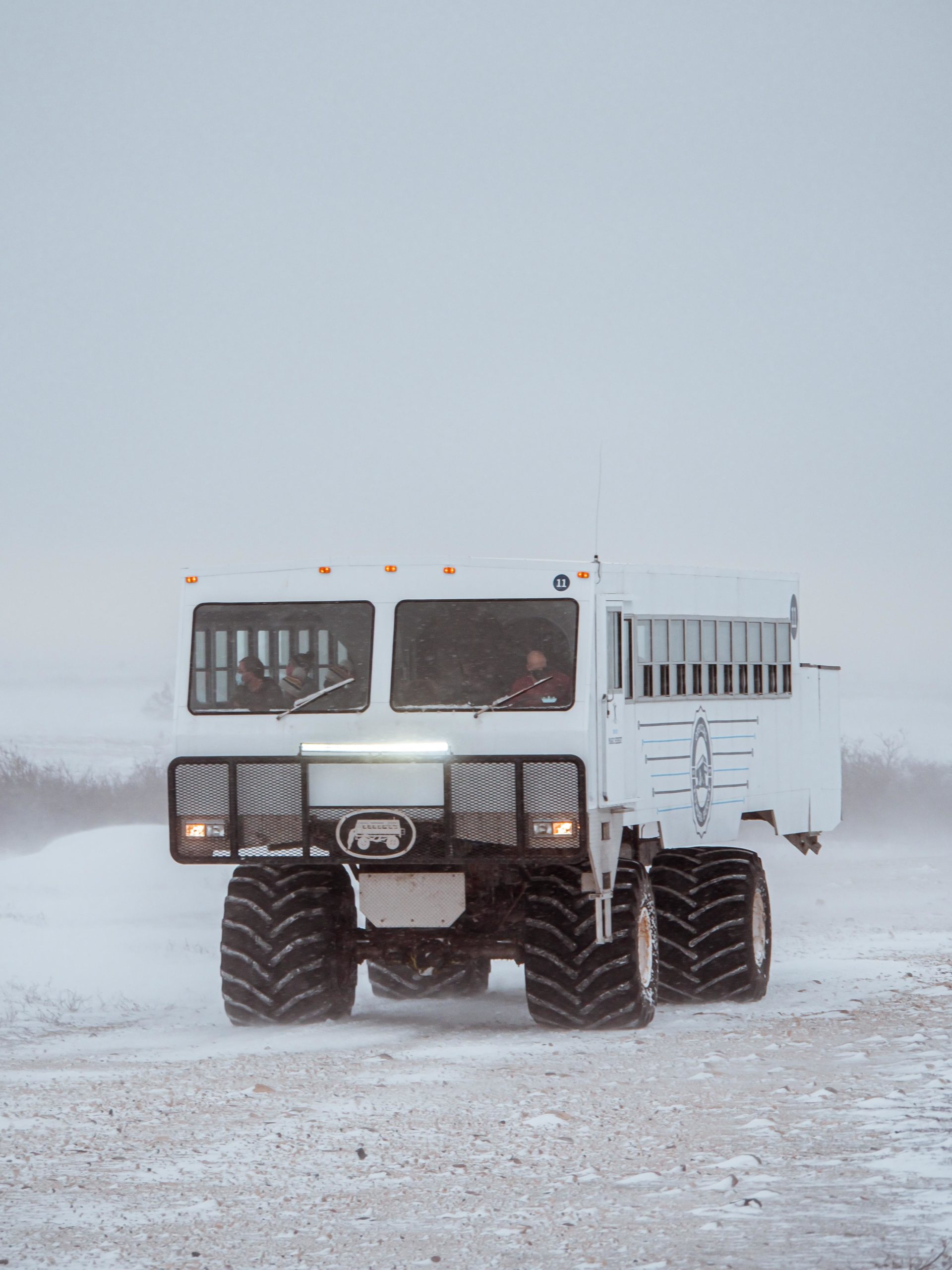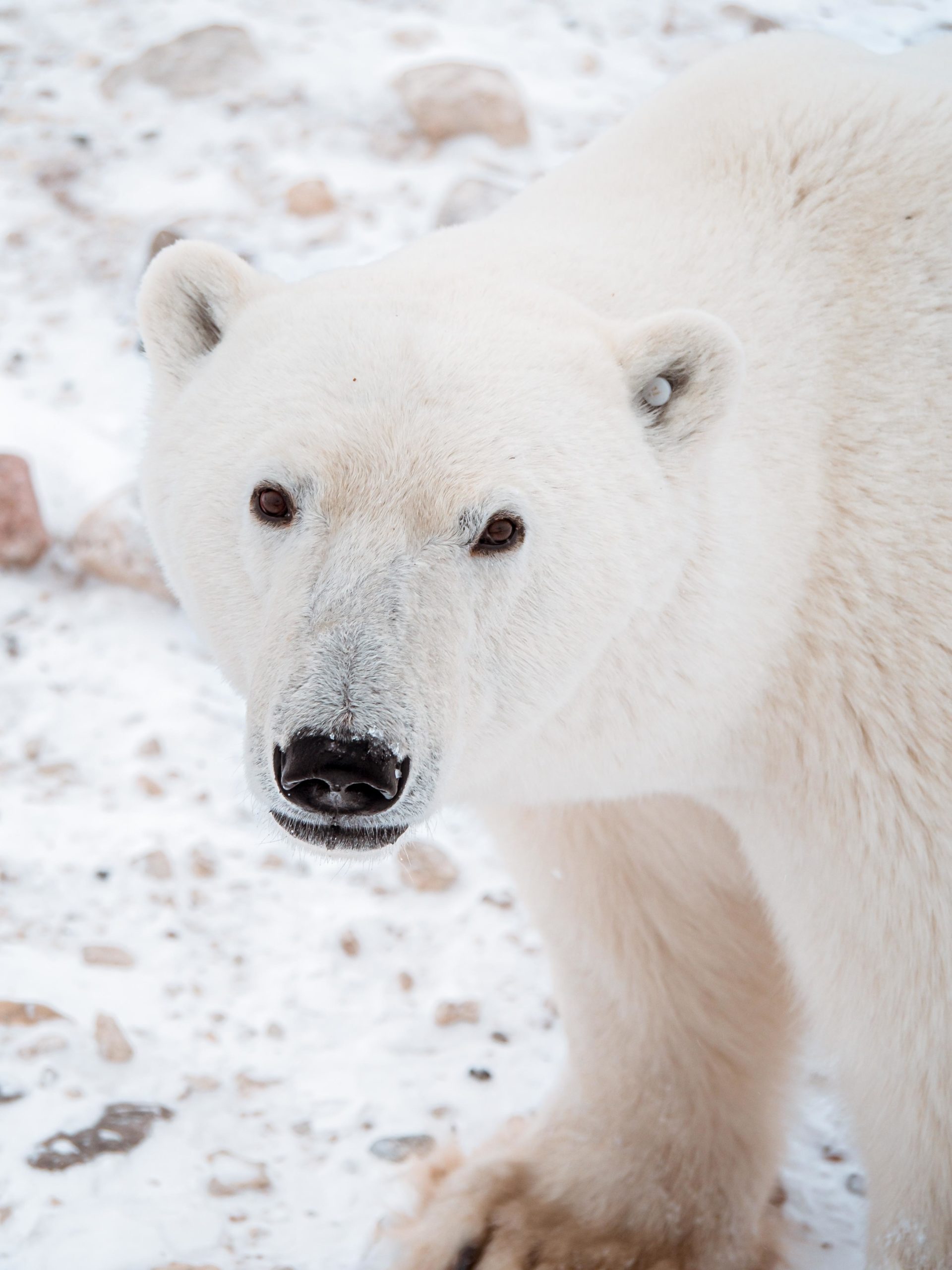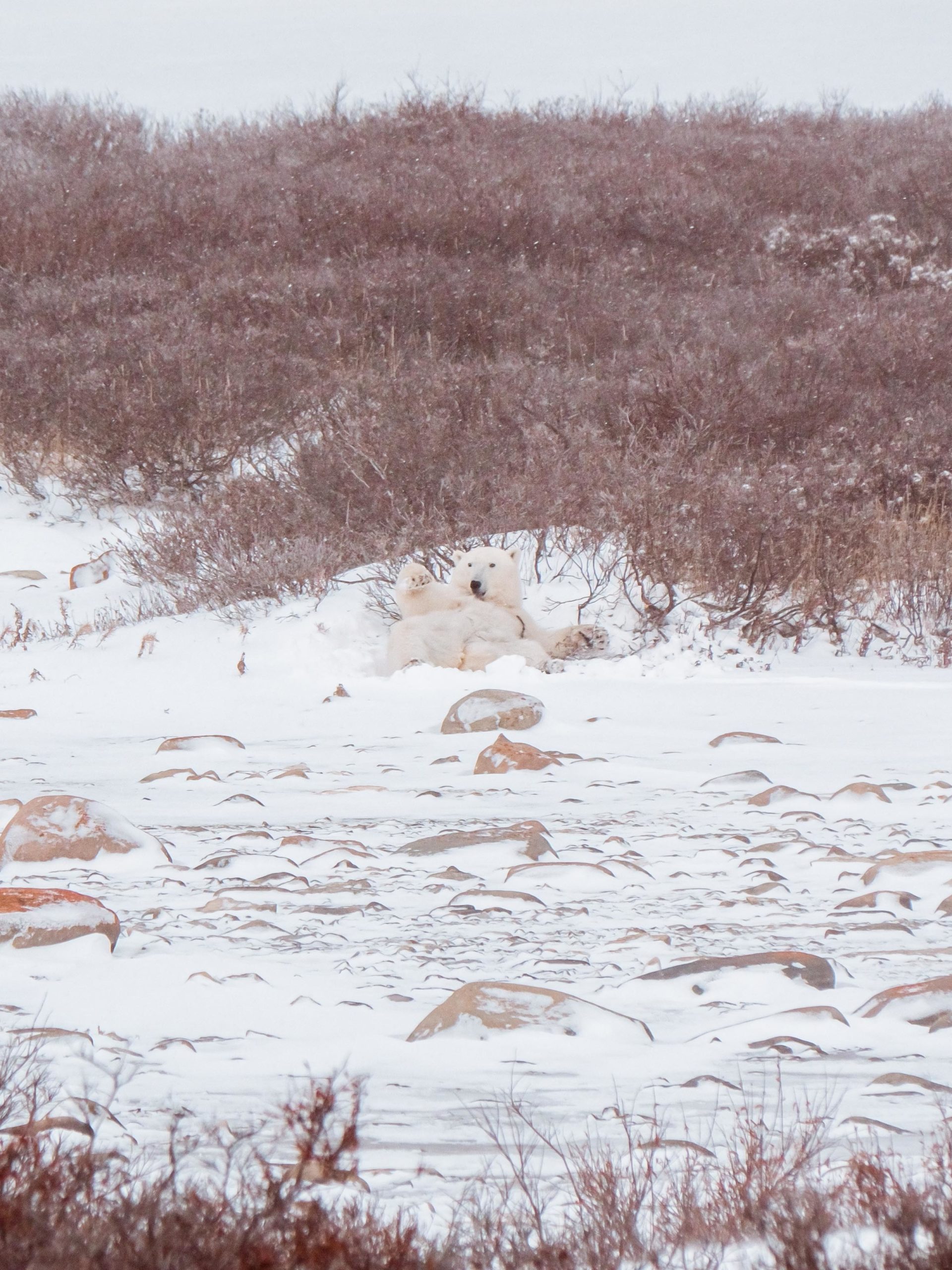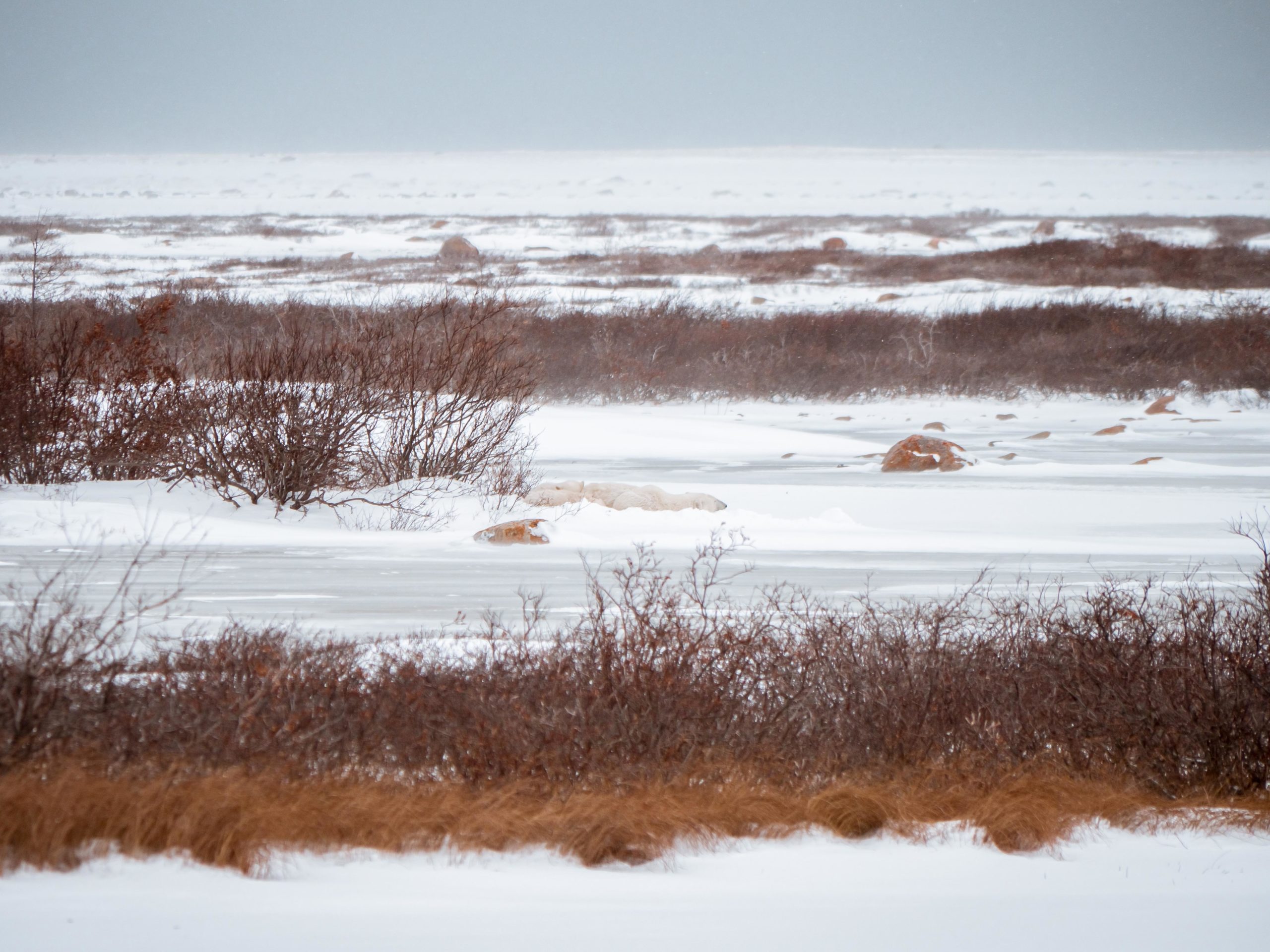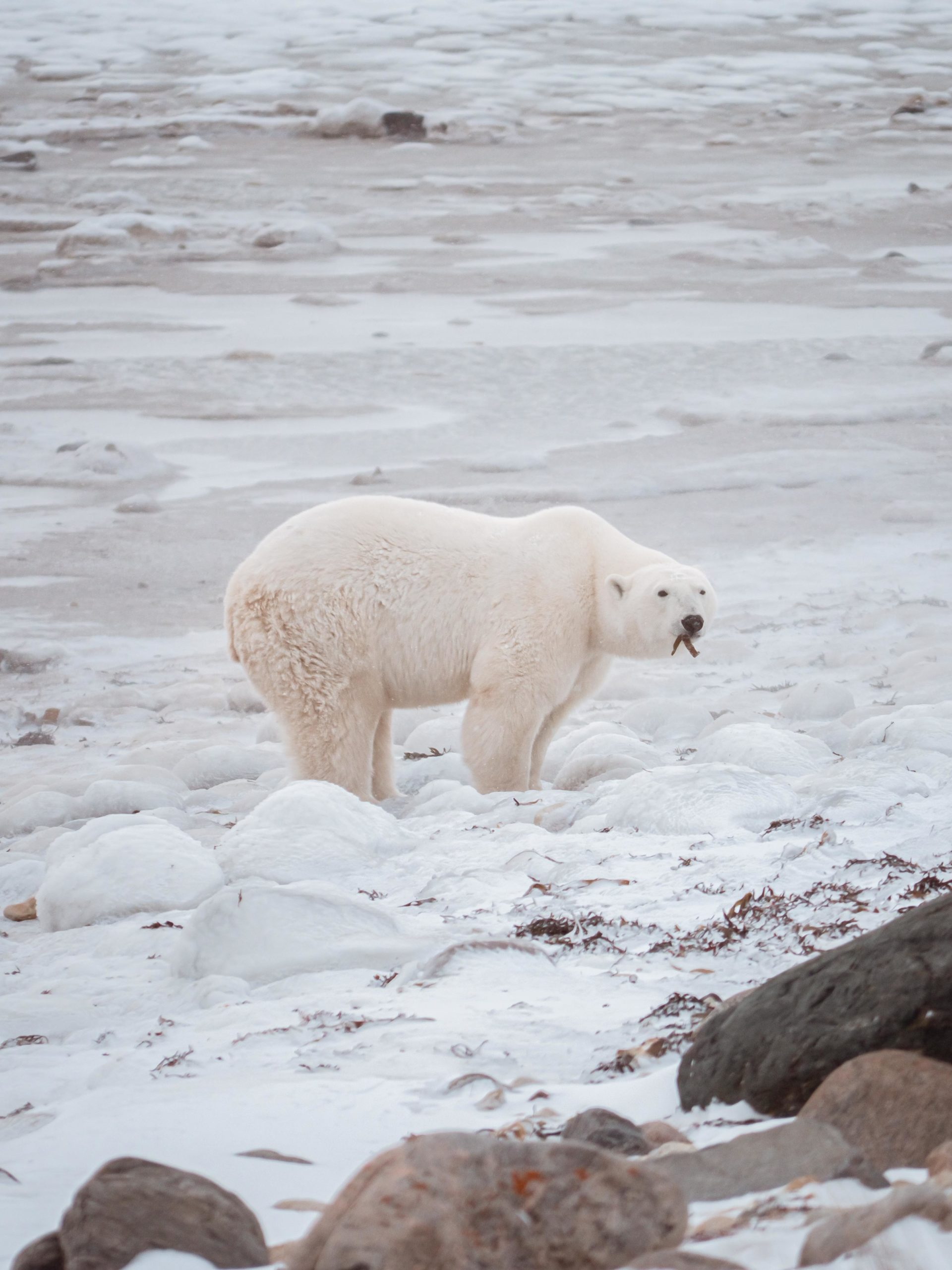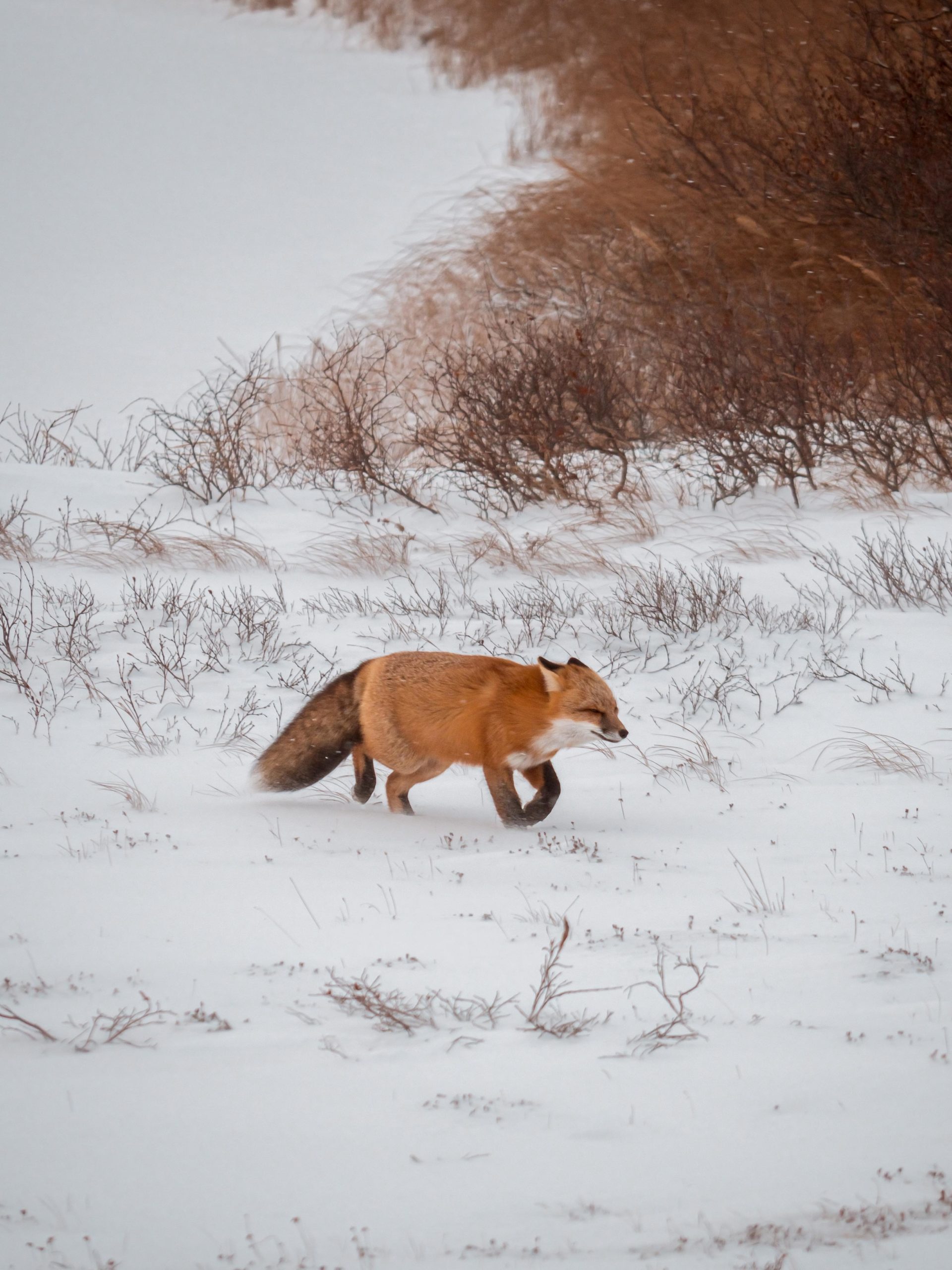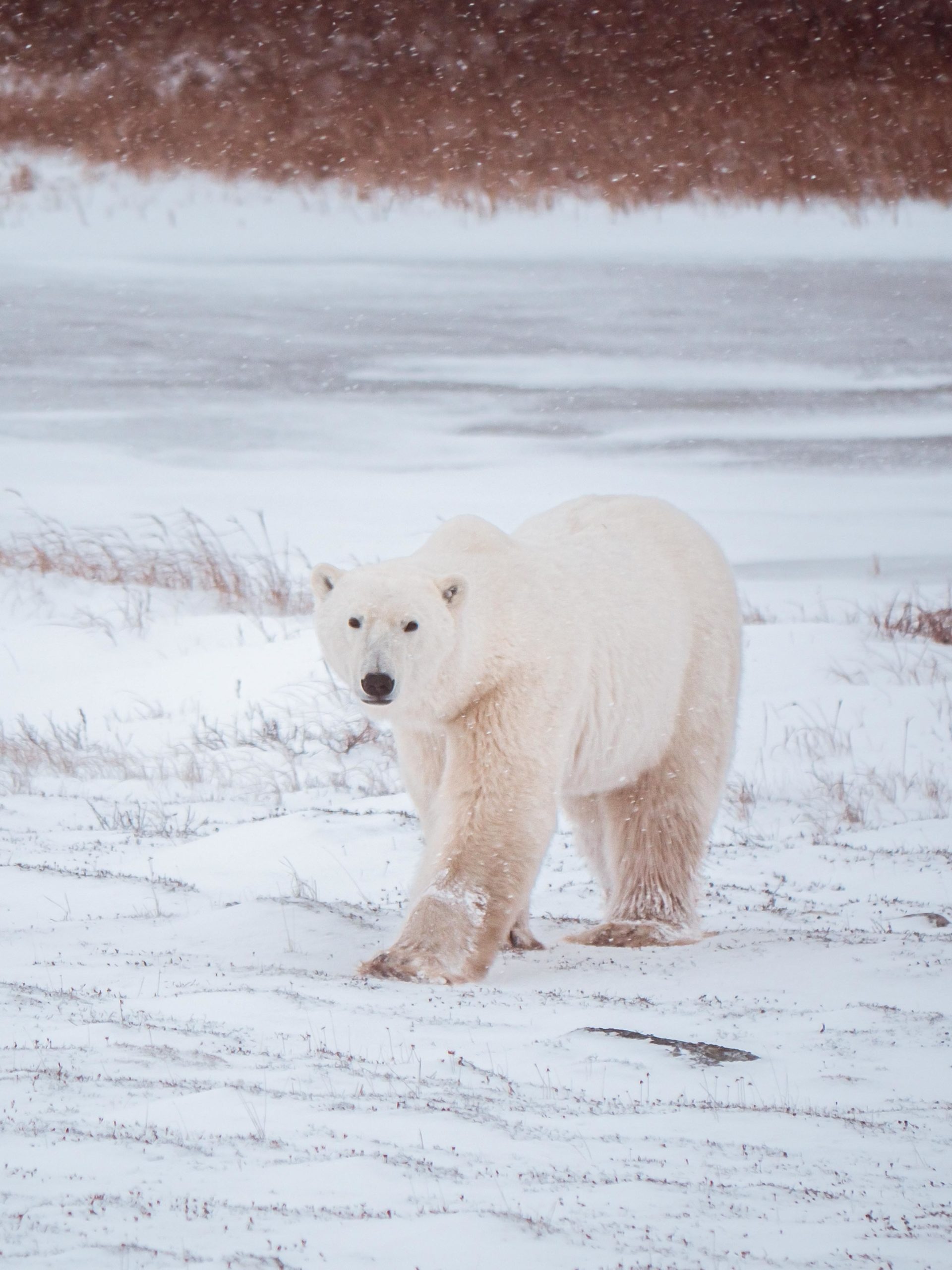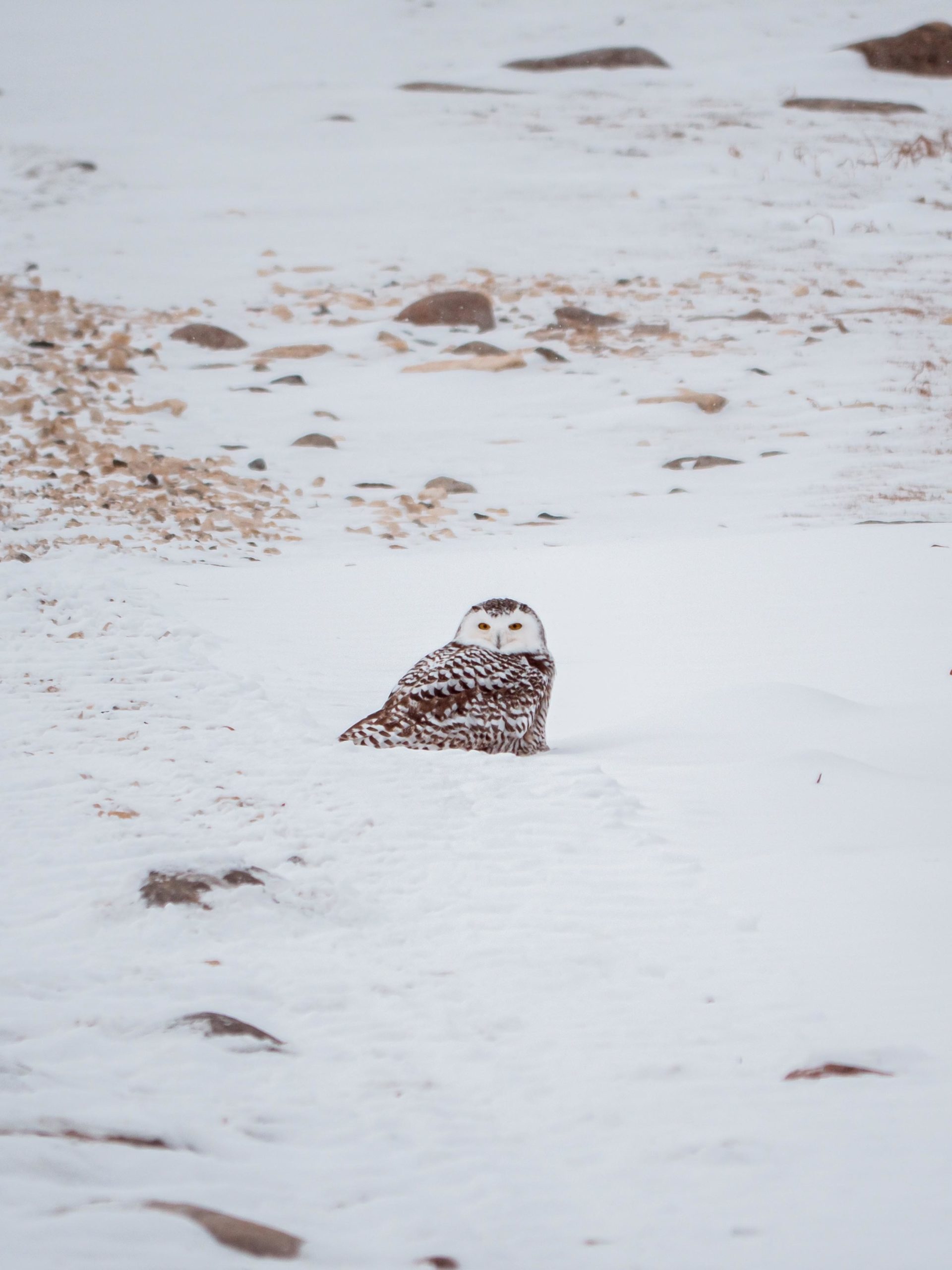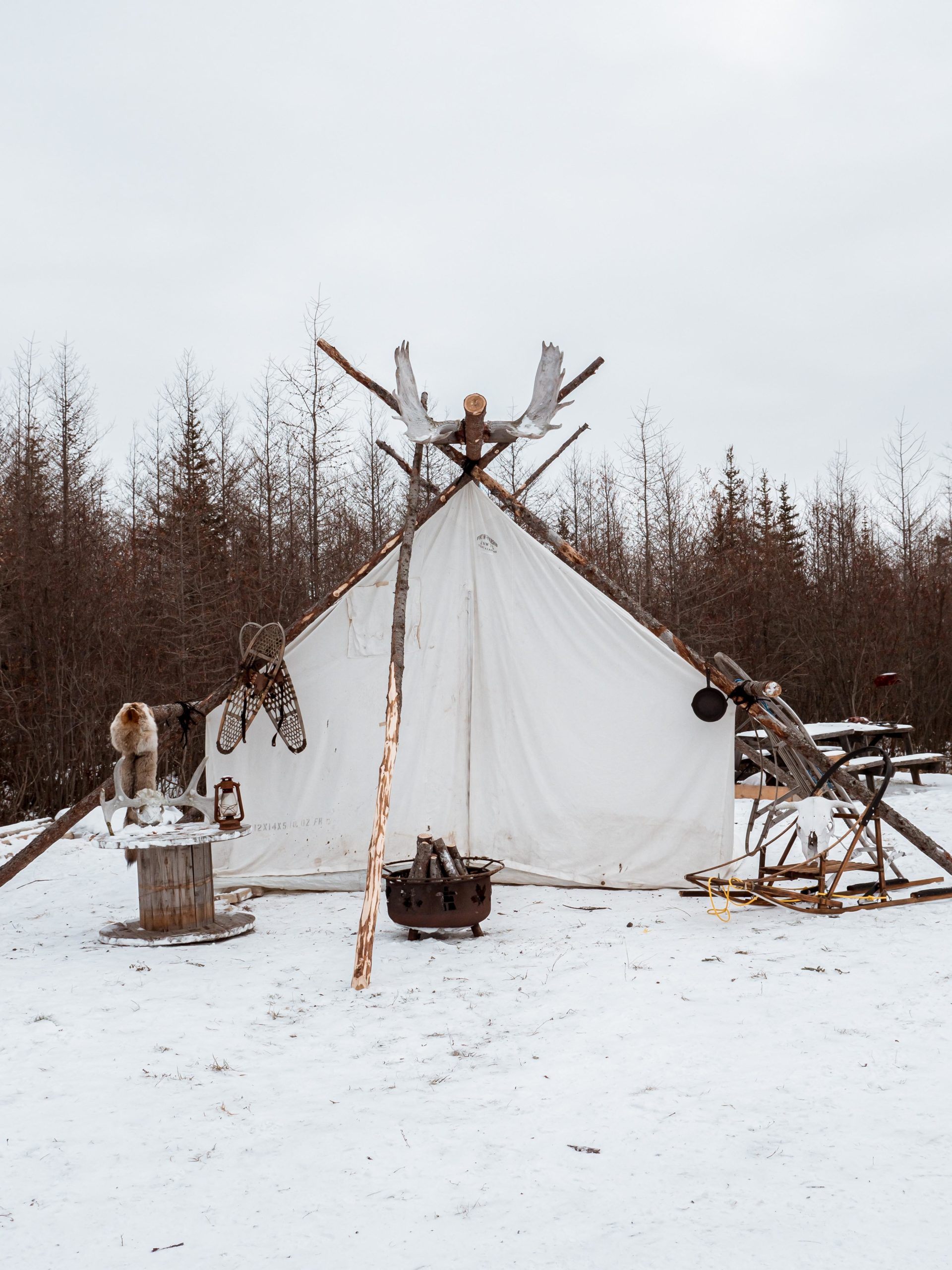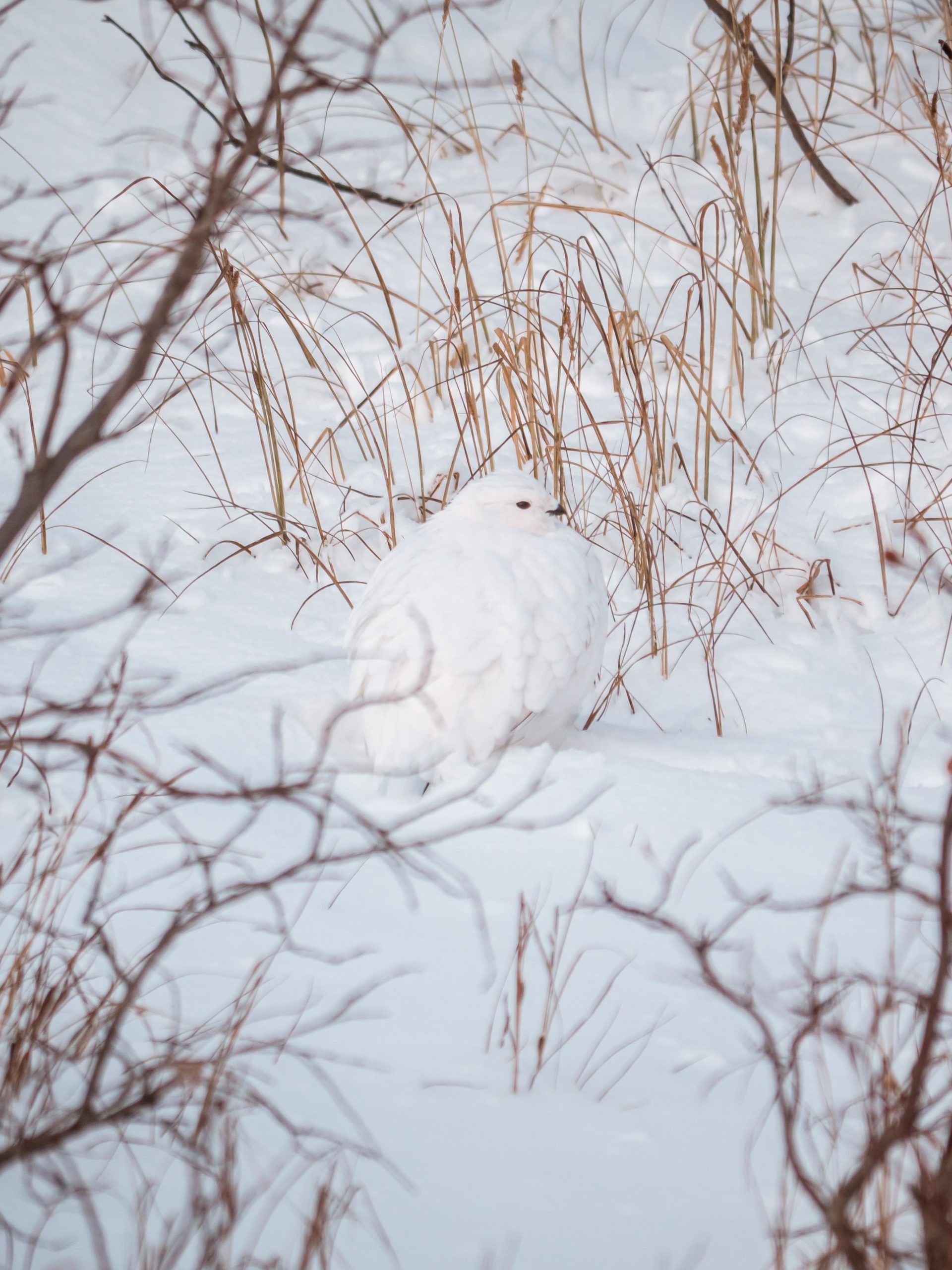 How do they minimise polar bear interactions in Churchill?
Churchill does a lot to minimise human encounters with bears with initiatives like the Polar Bear Alert Program and reducing food sources & smells in the town to create a polar bear safe community. When we first arrived and were driving around town, we spotted a conservation officer attempting to scare a bear away from the area by firing shotgun cracker shells in the air. We also saw a helicopter hazing, essentially hovering around the bear to direct it away from town. For bears that are a threat, they are either enticed into a big steel cylindrical trap, or if that doesn't work, are immobilised with a tranquiliser dart and then relocated to the Polar Bear Holding Facility (I.e. polar bear jail) just outside of the town. They're temporarily and humanely held here for around 30 days and either released back into the area or relocated to other parts of the region or released onto the ice. Interestingly, there are a few older bears that became habituated to garbage in the town as cubs many years ago, and they are repeat offenders at the Holding Facility.
It goes without saying that as a visitor here, you have to be extra careful and aware of your surroundings. There are certain rules to follow such as not walking at night time, staying within reach of buildings, travelling in groups and being extra vigilant at all times, especially around October and November when the risk of bear and human interaction is high. You soon realise that the line between civilisation and wilderness is extremely thin, and the horns, helicopters and bangs that you hear on a daily basis are a stark reminder that bears are nearby.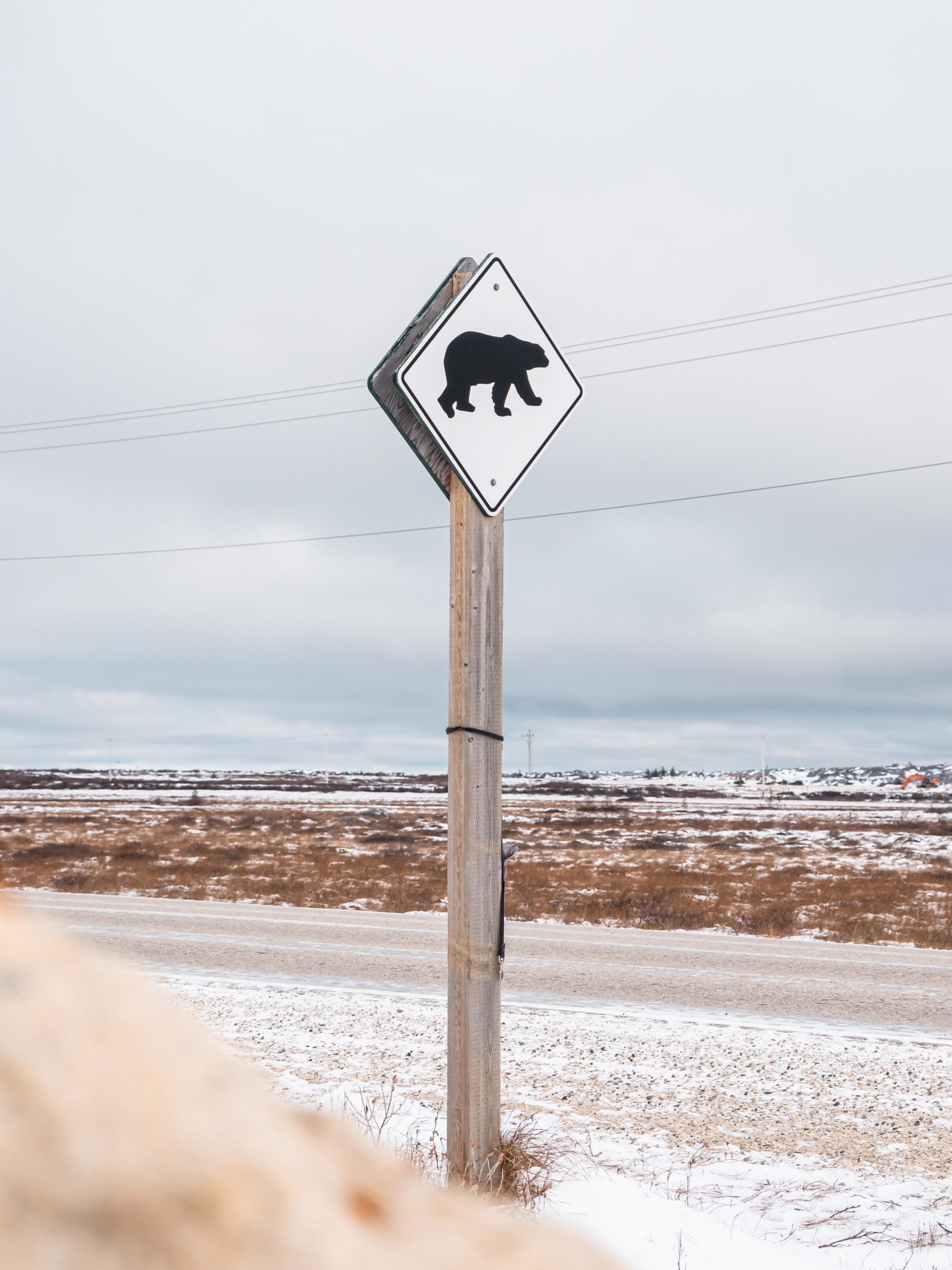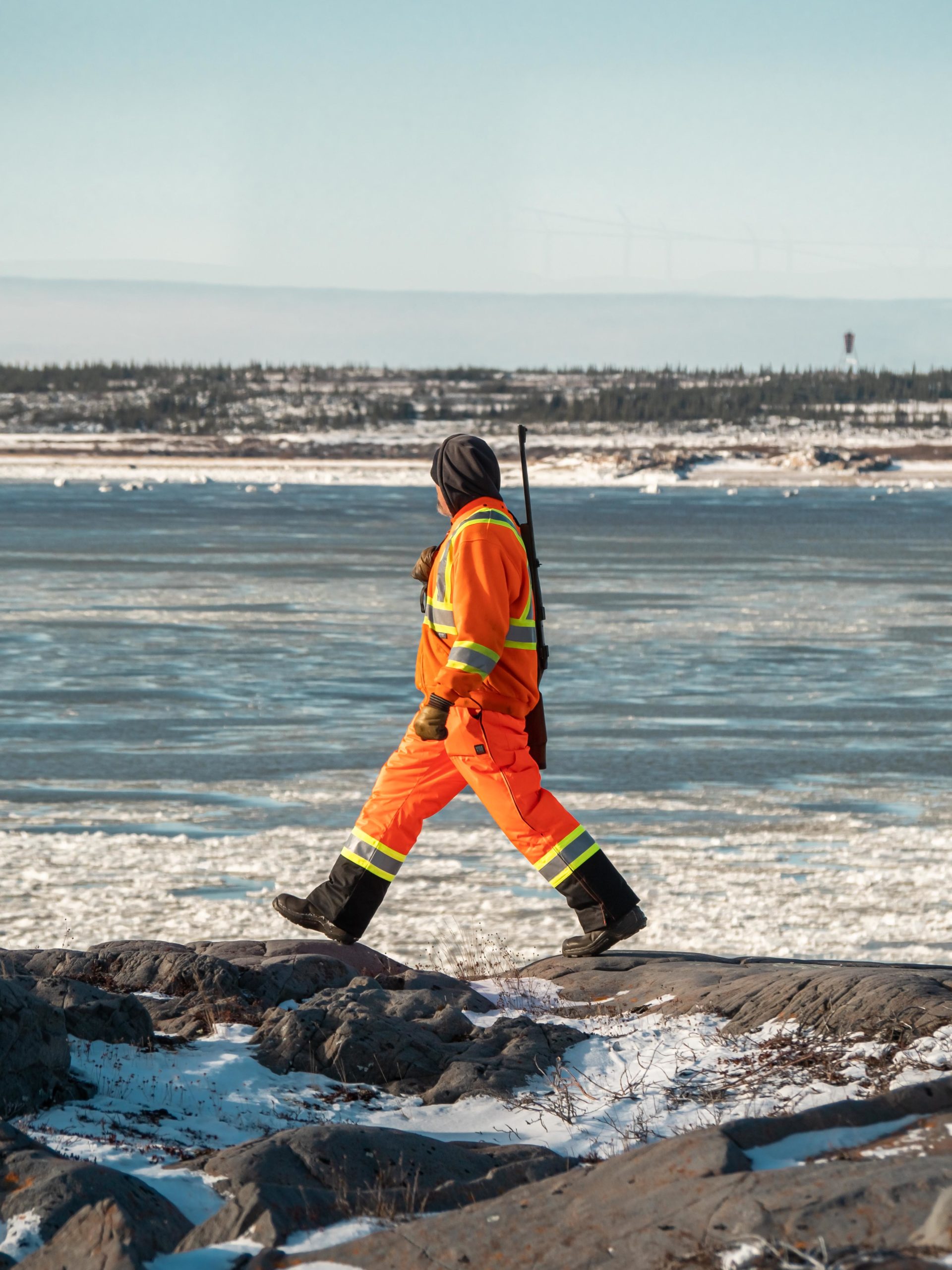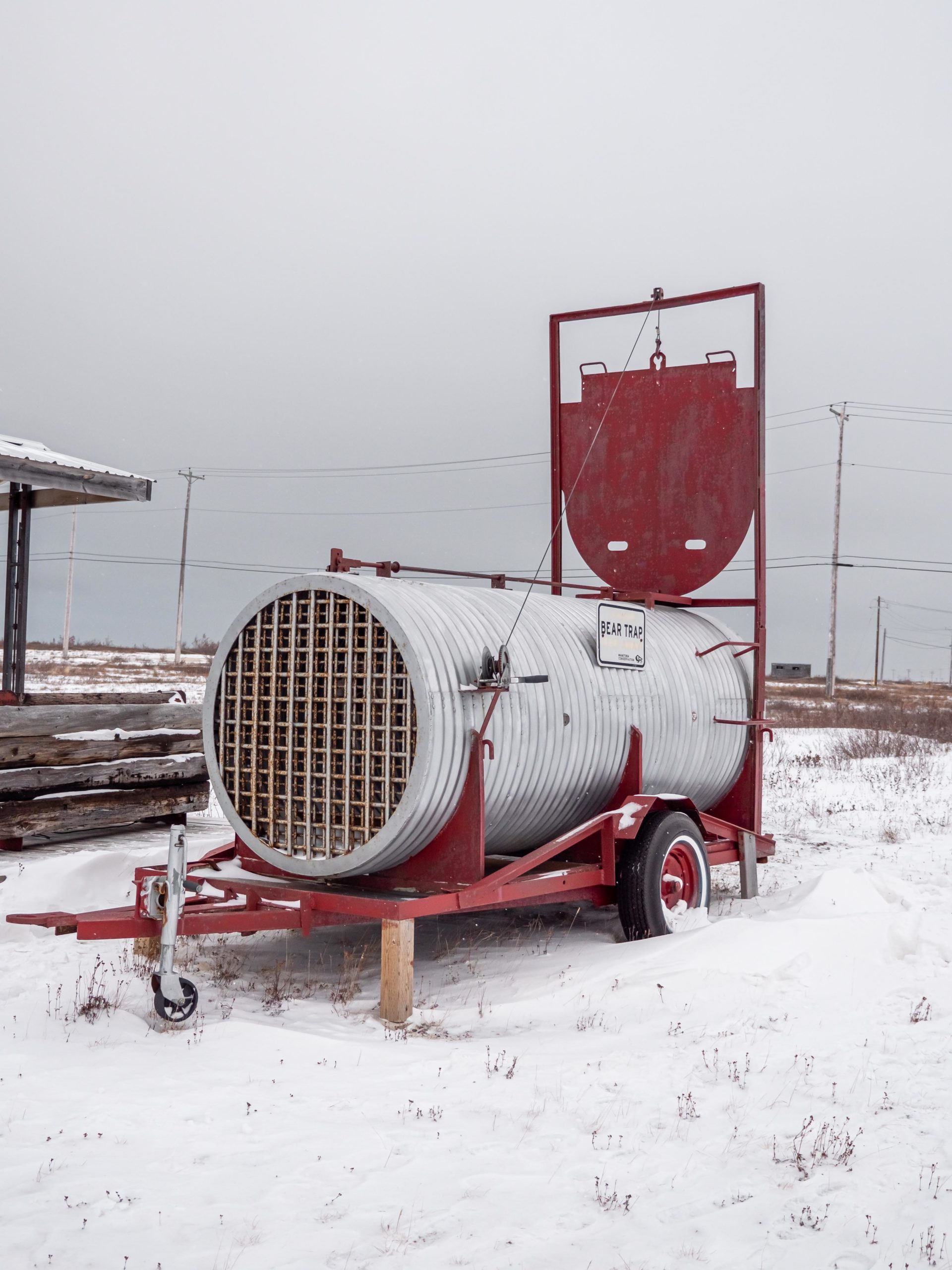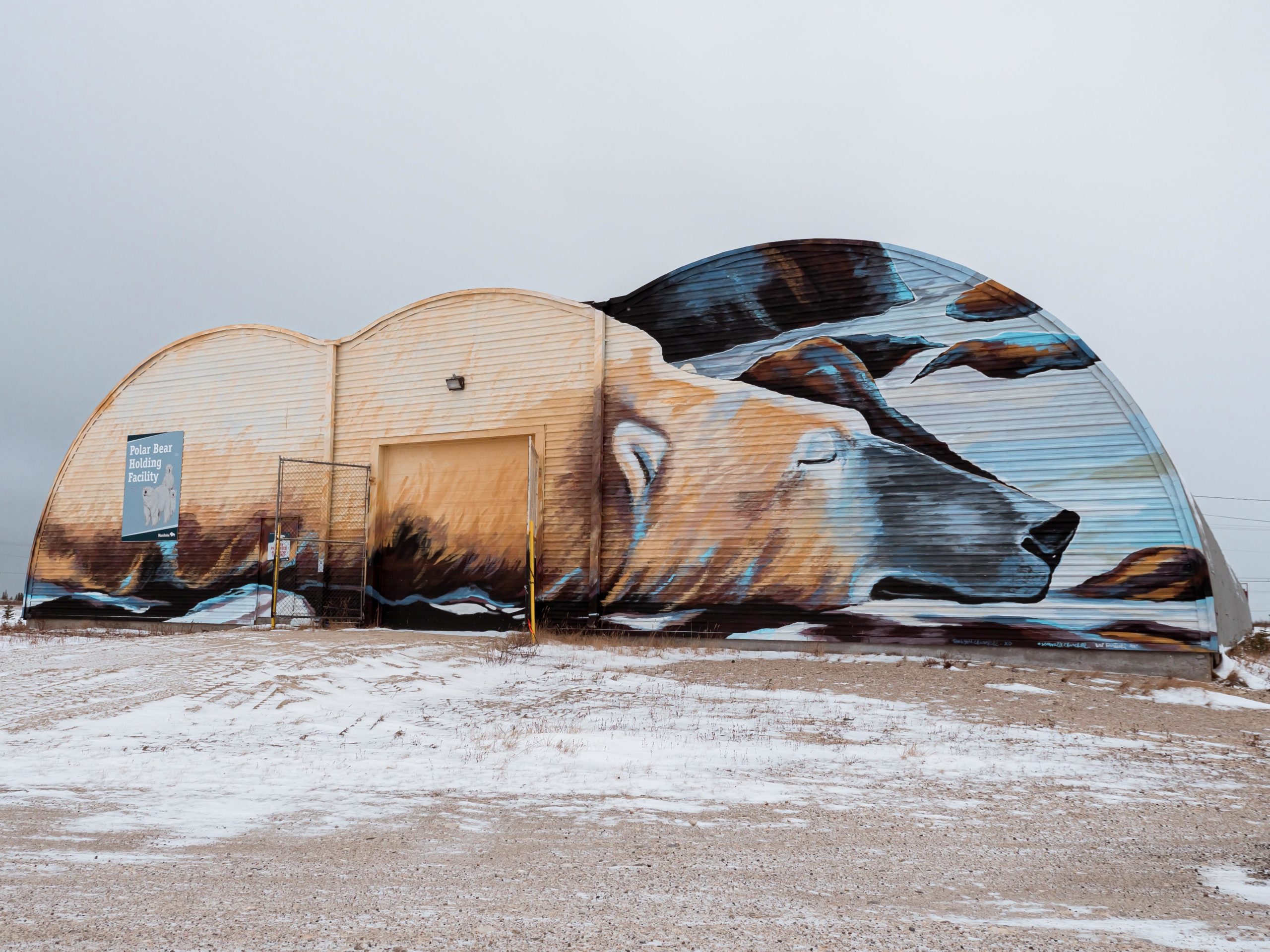 Frontiers North's Tours
Frontiers North offer all kinds of different polar bear, beluga whale and Northern Lights experiences throughout the year. Prime polar bear viewing season is October and November as they congregate around Churchill, however it's not uncommon to spot bears in the summer time during beluga season as the bears head back to shore after the ice breaks up. The tour I experienced was the Classic Polar Bear Adventure, which included 4 full days in Churchill. Incorporating travel to and from Vancouver, it worked out to be a 6 day trip. The tour I took was all-inclusive and fully guided, meaning that return flights from Winnipeg to Churchill, accommodation, meals and the tours are all included in the price which was around $6000.
Polar bear expeditions are without a doubt once in a lifetime trips and they come at a premium price due to the remoteness of the location, the short season and the equipment needed to offer these kind of tours. However, it's worth every cent especially as there's no guarantee these experiences will be available in future due to climate change, receding sea ice and declines in the bear population. Multi-day tours typically range from $4,000-$9000 depending on the duration and type of tour. Frontiers North have recently launched their One Day Polar Bear Adventure for $1790, where you fly up to Churchill for the day and head out on a Tundra Buggy in search of wildlife which is a great way to experience a tour on a smaller budget. They also offer Tundra Buggy Lodge experiences, where you stay out on the tundra for a few nights, pretty much guaranteeing amazing polar bear sightings which is a dream for photographers and something I would love to do.
Winnipeg is the closest major airport and the chartered return flight from Winnipeg to Churchill is included in the tours. Frontiers North also have tours that set off from Calgary and Montreal direct to Churchill, which you can learn more about here.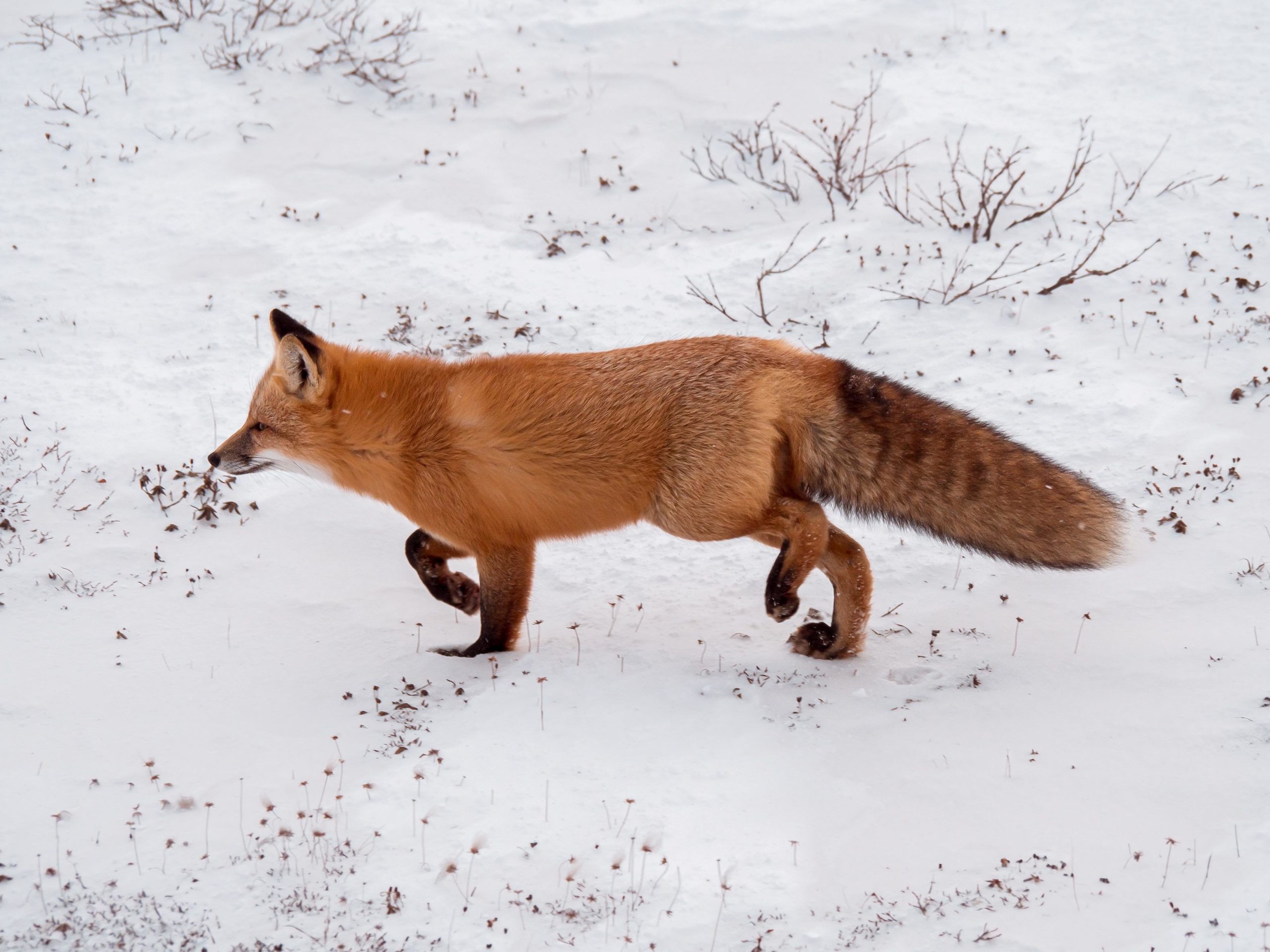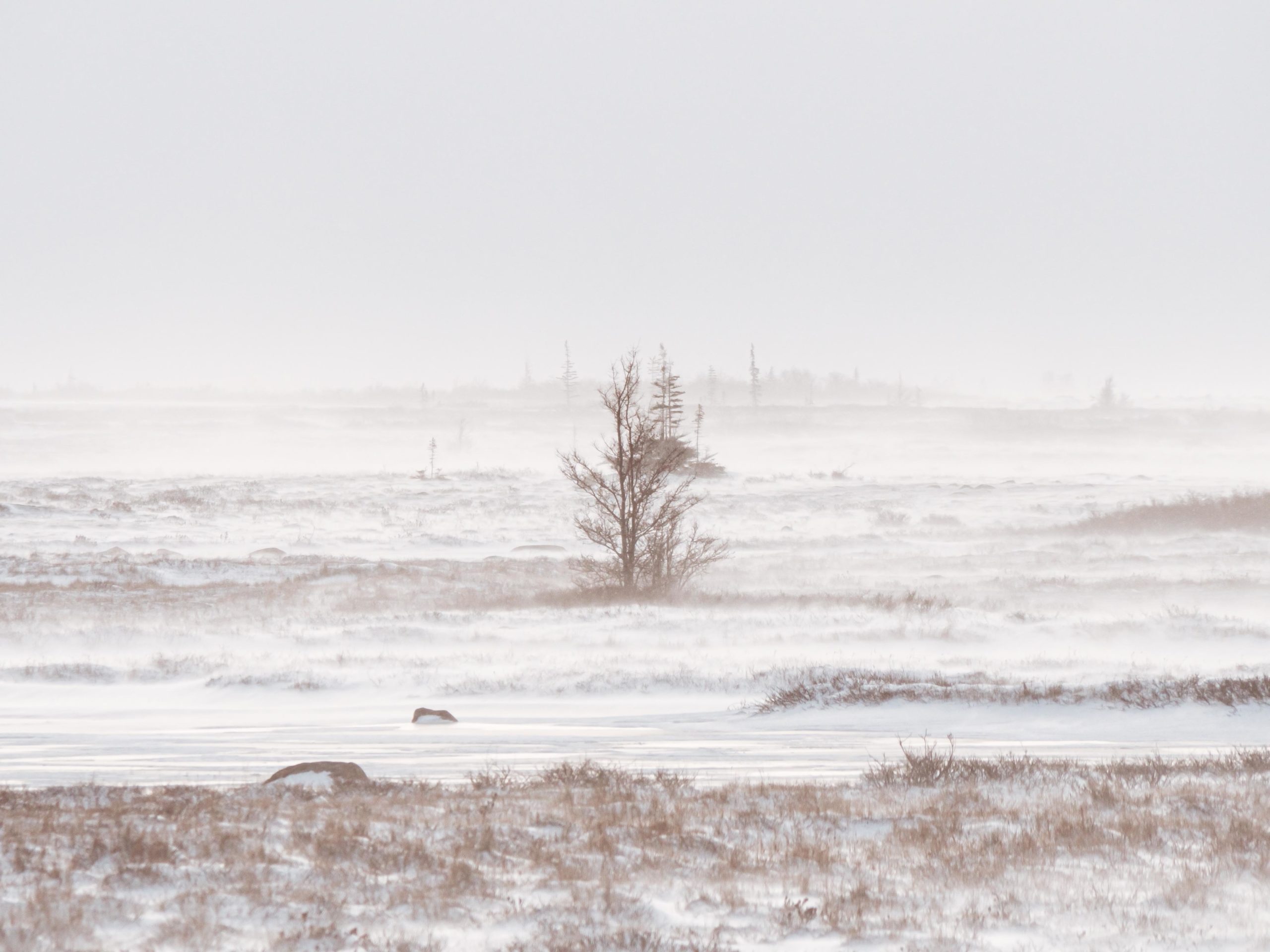 A personal note about this trip
This was an incredibly special trip for me and the most memorable trip I'll ever take. Not only was it a bucket list experience and something I've dreamed of doing for a long time, the trip also happened very soon after my big brother Paul suddenly passed away which I talked about in my post earlier this year. The trip was already planned, and I made the decision to still go, a decision guided by what my brother would have wanted me to do. I saw this trip as a way to honour Paul, especially after spending so much time researching it together and I know he'd have been proud of my decision. It was very bittersweet to have had this amazing opportunity & something I've dreamed of for so long, at the hardest & lowest point in my life. It was really hard especially going solo, but polar bears are a powerful symbol of resilience and endurance, and seeing how they survive such harsh and extreme environments gave me the courage and strength I needed to begin to deal with such a huge loss.
A big thank you to Frontiers North for inviting me to Churchill and offering so much support during the trip. They're an amazing company, their tours are wonderfully planned with so much focus on education and conservation and they truly create the best experiences. Let me know if you have any questions about the trip, and check out my YouTube video for more polar bear footage and an insight into what the experience was like.