I had big plans for this granola. I planned for it to be dotted with raisins, laced with pitted salty dates and delicious chunks of my favourite Lindt dark chocolate that so beautifully melts in your mouth. Sounds dreamy doesn't it? Well, that's what I thought. Until my dreams were well and truly shattered when I opened the cupboard and realized we had NONE of these ingredients.
See the thing about living with someone – and by 'someone' I mean a boy who just eats and eats and eats – is that food just disappears. We must go through about 5 bars of dark chocolate a week, and i'm being modest. So, I had to modify my planned recipe and come up with something a little more simple. And alas, here we have this oat and nut granola with a hint of chia and flaxseed.
I'll let you into a secret. I actually wanted to make granola bars (my granola bar recipe is delish, you should try it out), but little did I realize that we bought the wrong type of oats (again) and it all crumbled apart in a lovely fashion when I attempted to cut it into squares.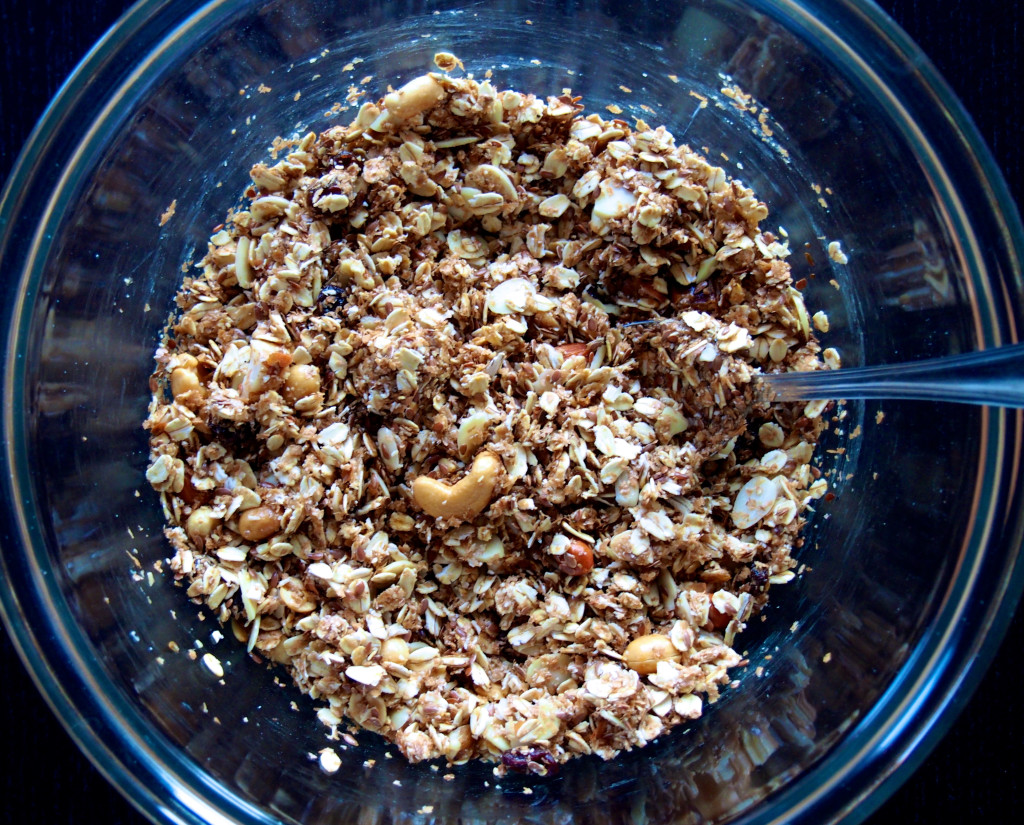 In a bid to salvage it, I improvised and created this lovely breakfast granola instead. It's homely, it's hearty and it's full of nuts and goodness. The best thing about this recipe is that you can pretty much throw in whatever is hiding in the back of the cupboard and it always turns out great. If it's lacking sweetness, add a little more honey. If it's not crunchy enough, add some more nuts. If it's not crispy enough, stick it in the oven for another 5 minutes. It's a great recipe that you can get creative with and you don't have to worry about having the exact ingredients.
Oh, and one last thing – don't forget to add the salt! It truly transforms the granola and you end up with a delicious combination of sweet and salty. It's a taste explosion. Let me know if you give it a try!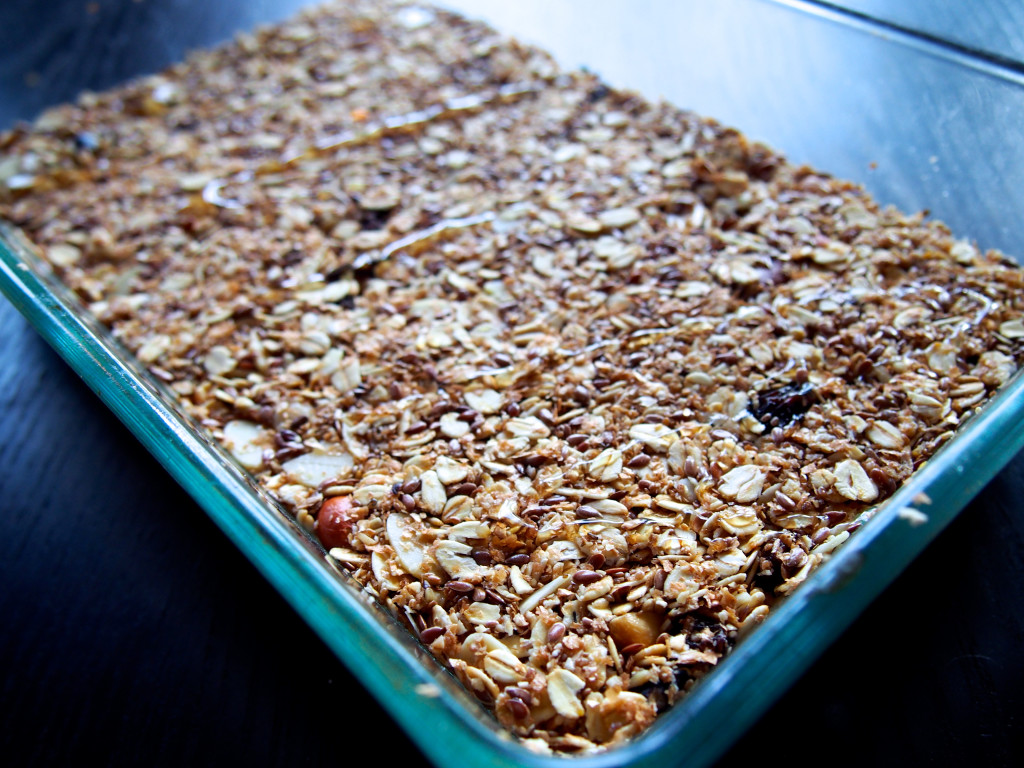 [yumprint-recipe id='15']