This last couple of months have felt nothing less than hectic and it's been pretty go-go-go since the beginning of September. That's why when the Fairmont Chateau Whistler invited my good friend Cindy (aka The Vancouverite) and I up to Whistler last weekend for a girly couple of days, we absolutely jumped at the chance of squeezing in a little R&R & spending some time in one of our favourite places.
Cindy is one of my closest friends in Vancouver and she very admirably juggles her full-time job with a blog, a house, and 2 kids, so I knew for sure that she was in need of some downtime as well and it was the perfect opportunity to chill out, make the most of the gorgeous hotel and enjoy the last couple of weeks of Autumn before winter starts to settle in.
It was so nice to have some proper girl time - i'm talking copious amounts of chocolate and wine, great food, walks around Whistler's beautiful lakes, late-night pool dips, a trip to Scandinave Spa, and of course, plenty of time spent snuggled up in our dressing gowns having a good old chat. We spend so much of our time connected nowadays so I really enjoyed switching off a bit and spending time at one of Whistler's most luxurious hotels.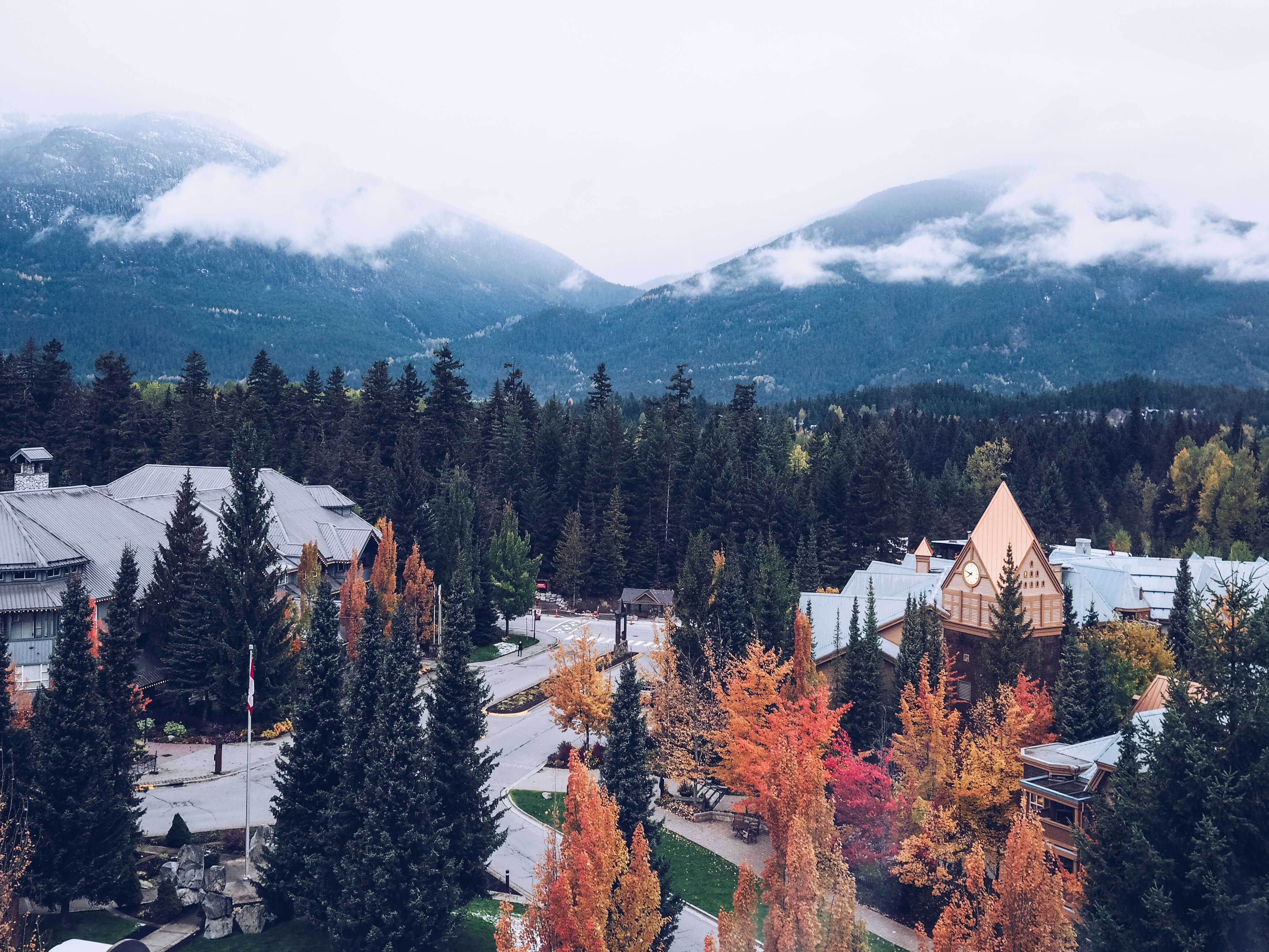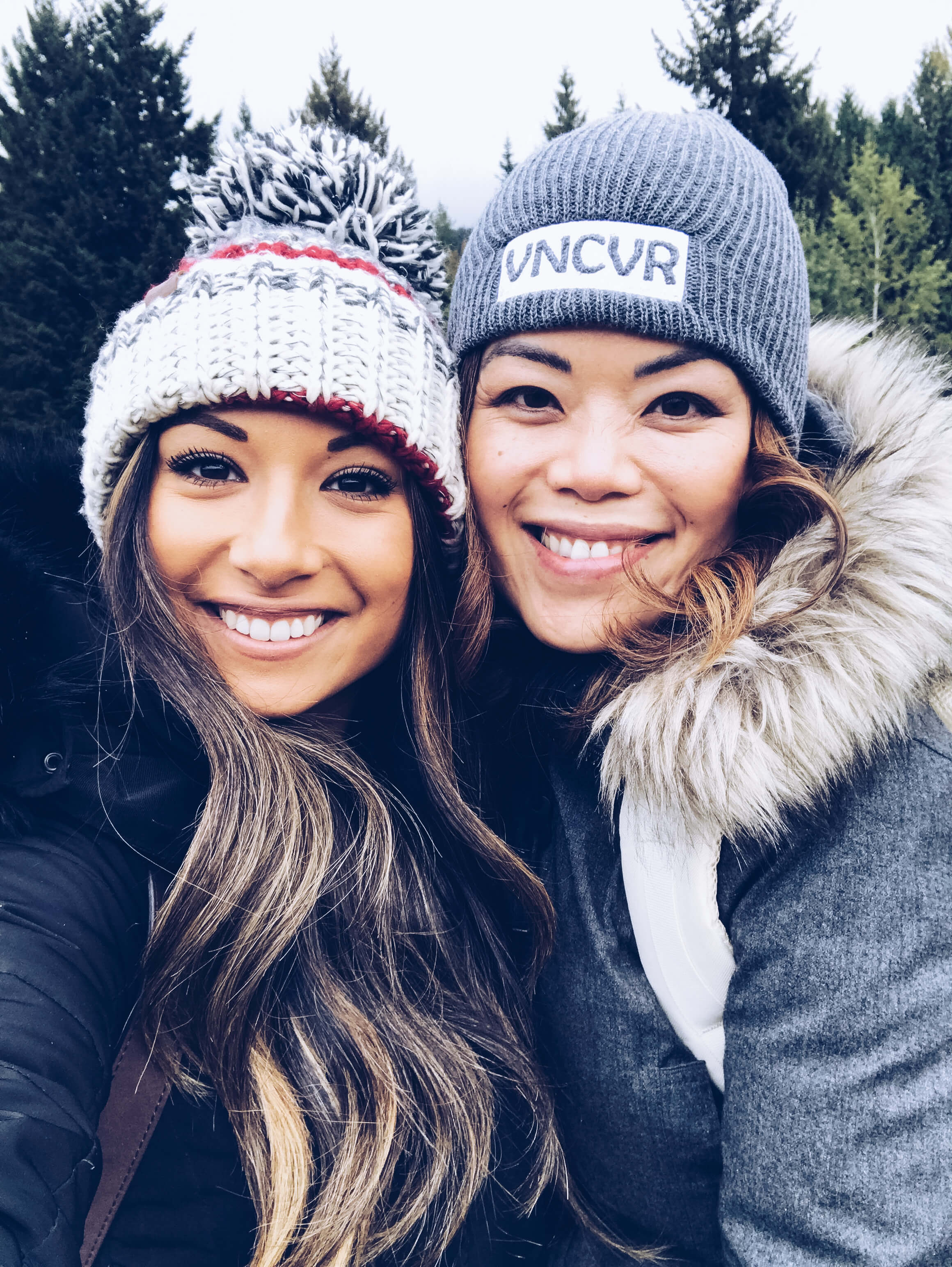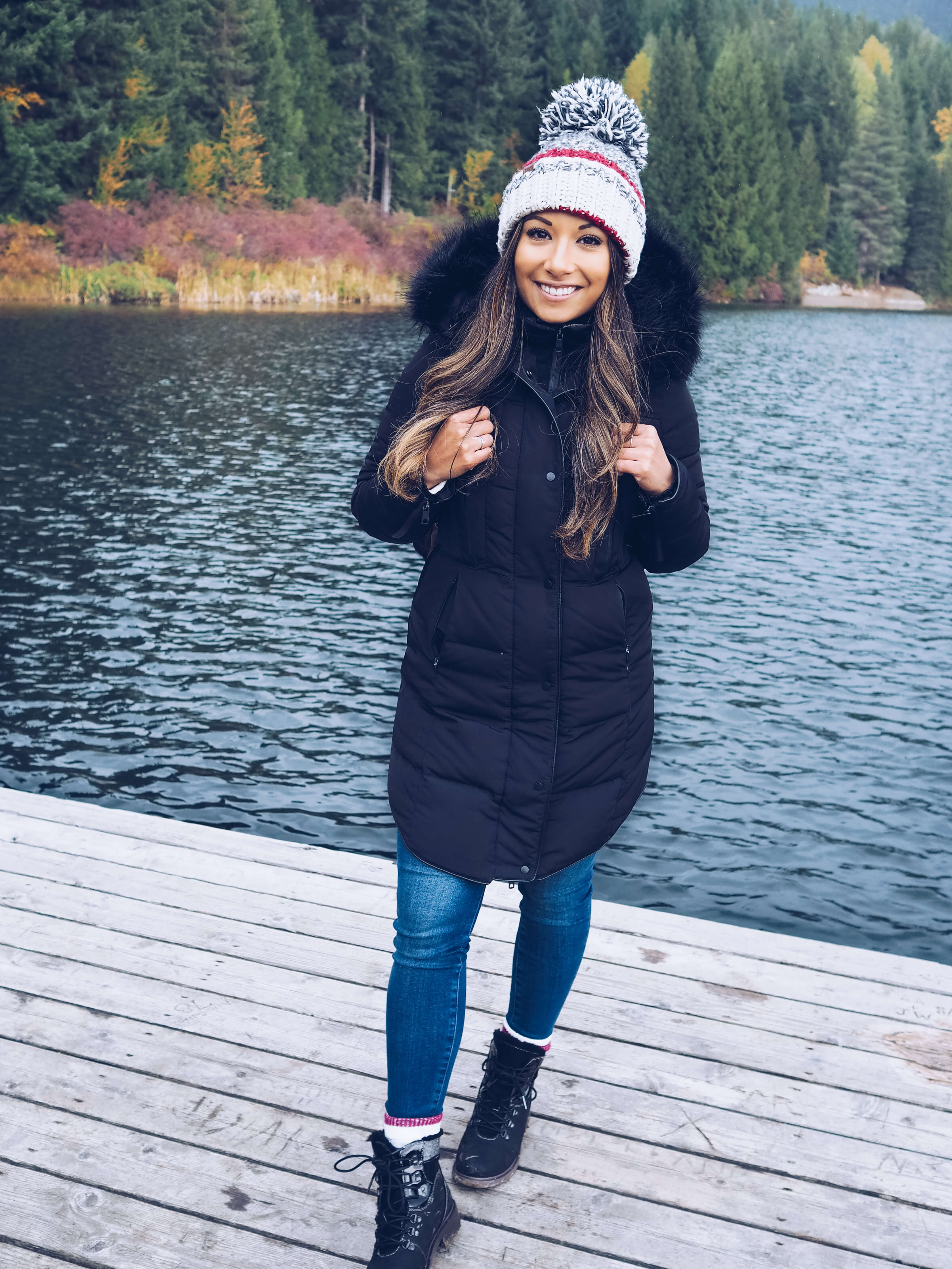 Trees of Hope
We were also invited up to the Chateau Whistler to experience the Trees of Hope Artist Retreat, an annual weekend event which involves 10 amazing Canadian artists coming together to donate their time & talent and paint unique "Trees of Hope" creations.
We had the opportunity to watch the artists work as they transformed the hotel into their studio and put together some gorgeous paintings to embody the spirit of the holidays and their version of a "Tree of Hope". The masterpieces will be on display at the Fairmont and auctioned off between December 1st & January 7th, with the proceeds going to The Canuck Place Children's Hospice, which provides palliative and respite care for unwell children in British Columbia.
This is just a small sample of the paintings but they were absolutely beautiful, and I loved that the creations were nature and wildlife-inspired, and very iconically Canadian. Head to www.32auctions.com/WhistlerTreesOfHope2017 to check out the auction and keep your eye out for the paintings this Christmas if you're staying at the Chateau Whistler.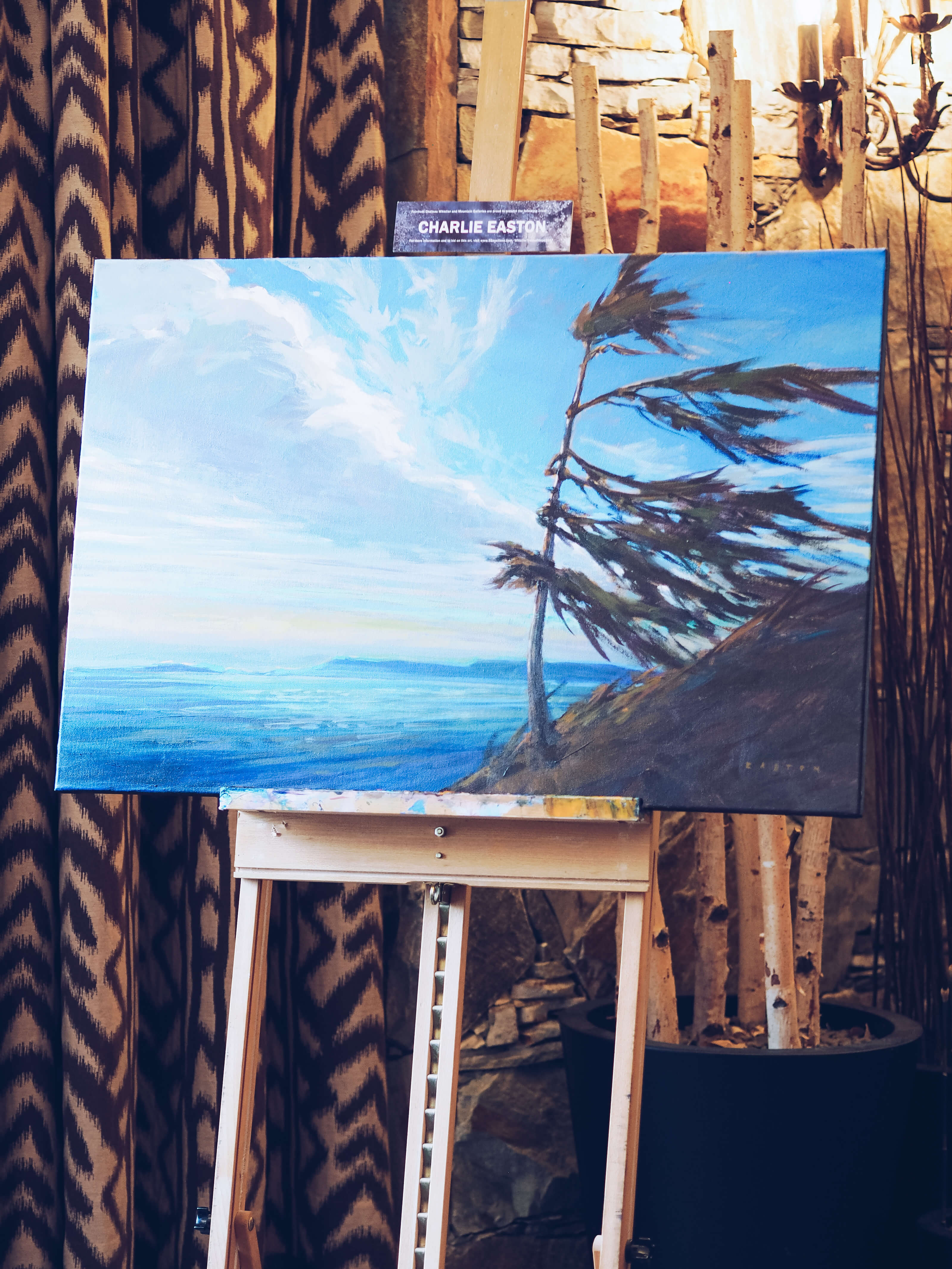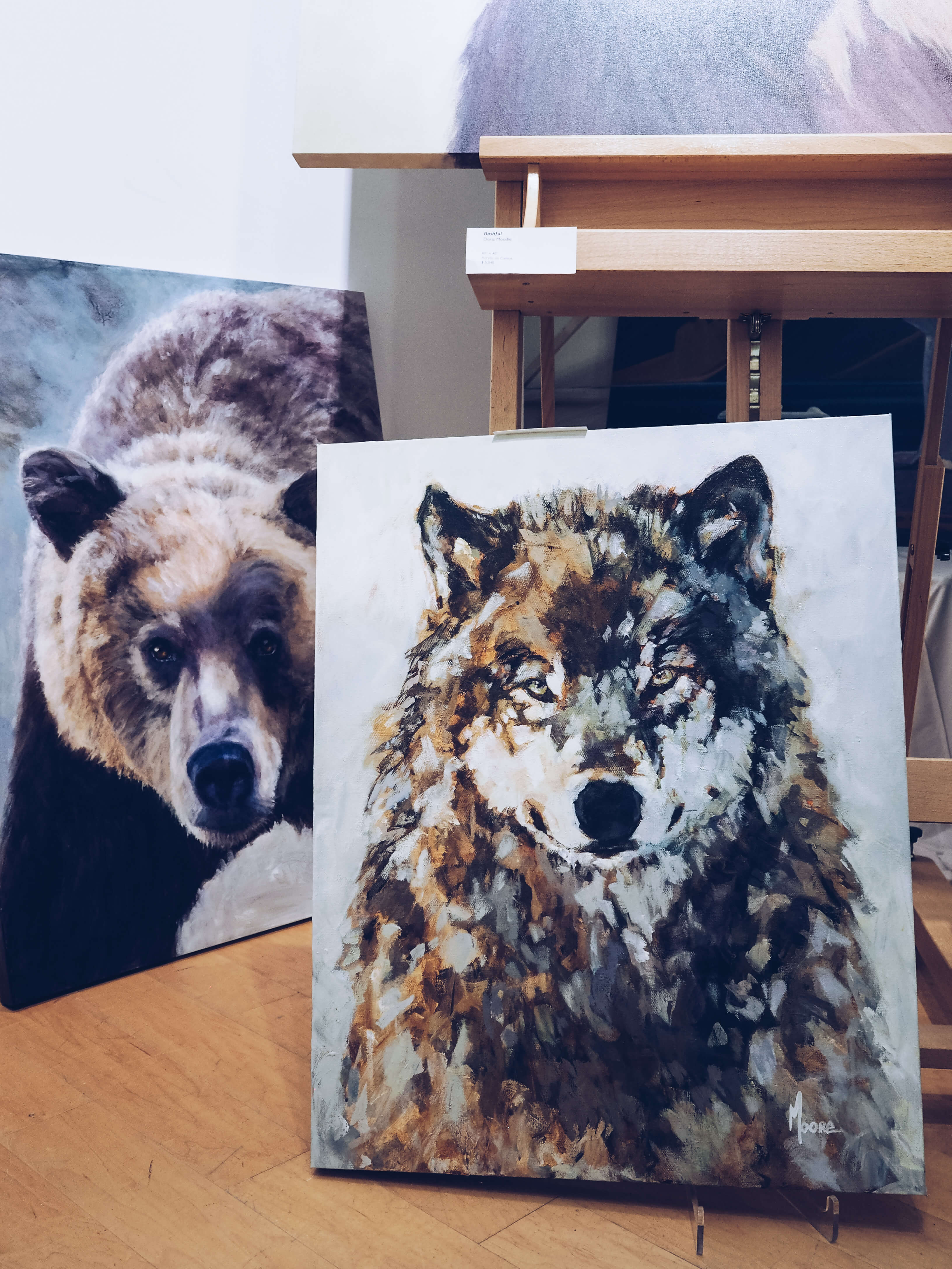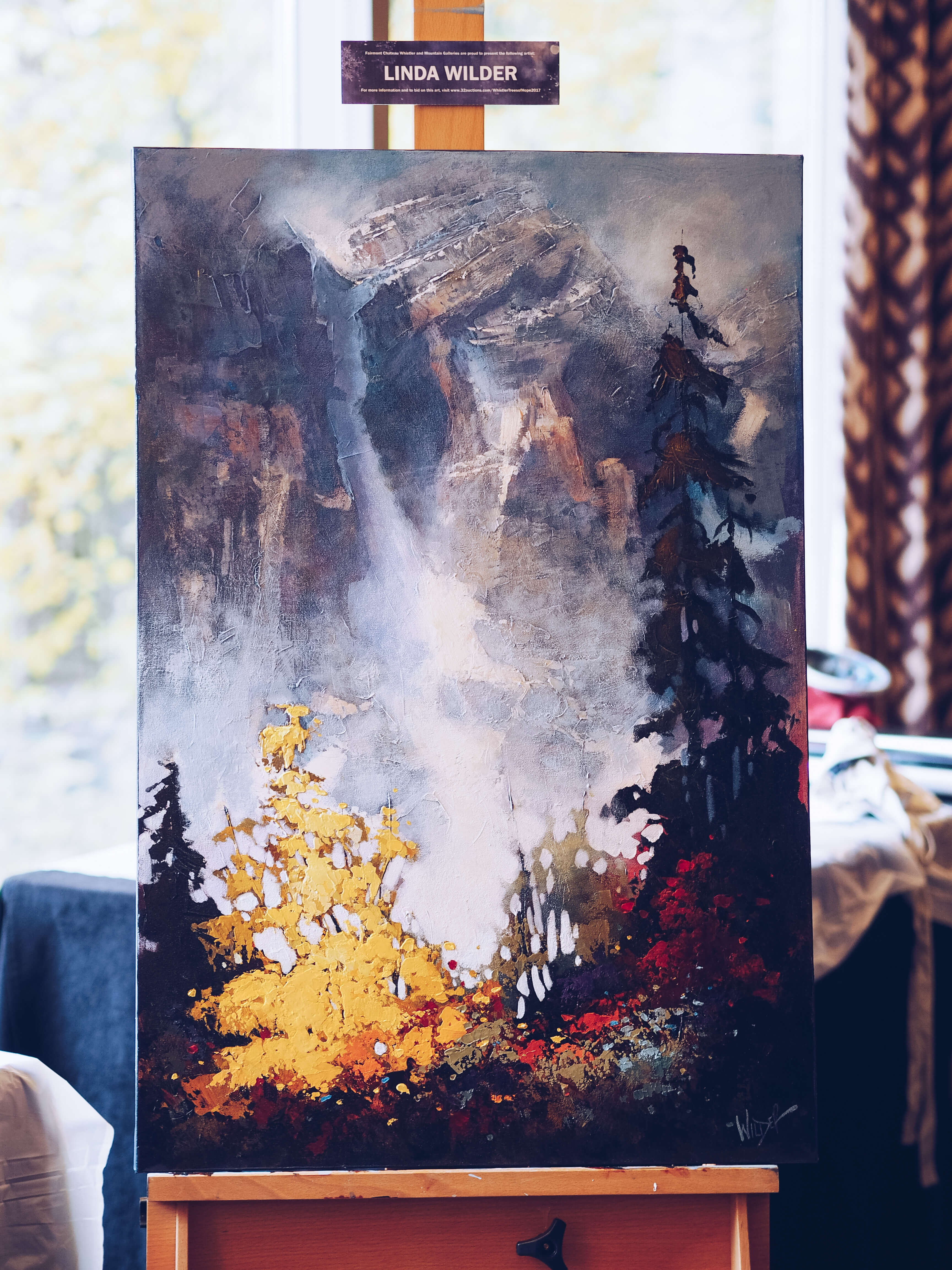 Private Chocolate Workshop
No girl's weekend is complete without chocolate, and so we were stoked when the Fairmont's Head Pastry Chef Anup Chaubal put on a chocolate bar workshop for us girls. Carefully following instructions from our chocolate expert, we made & decorated our very own chocolate bars as well as cute little chocolate strawberry creations. Of course, i've already demolished the chocolate that I brought home (chocolate never lasts more than 2 minutes in our house!) and it was so rich & decadent and tasted that bit sweeter knowing I created it myself! Take a look at the Fairmont's Cacao Couture Experiential Chocolate Making Workshop coming up in November if you want to sample it for yourself.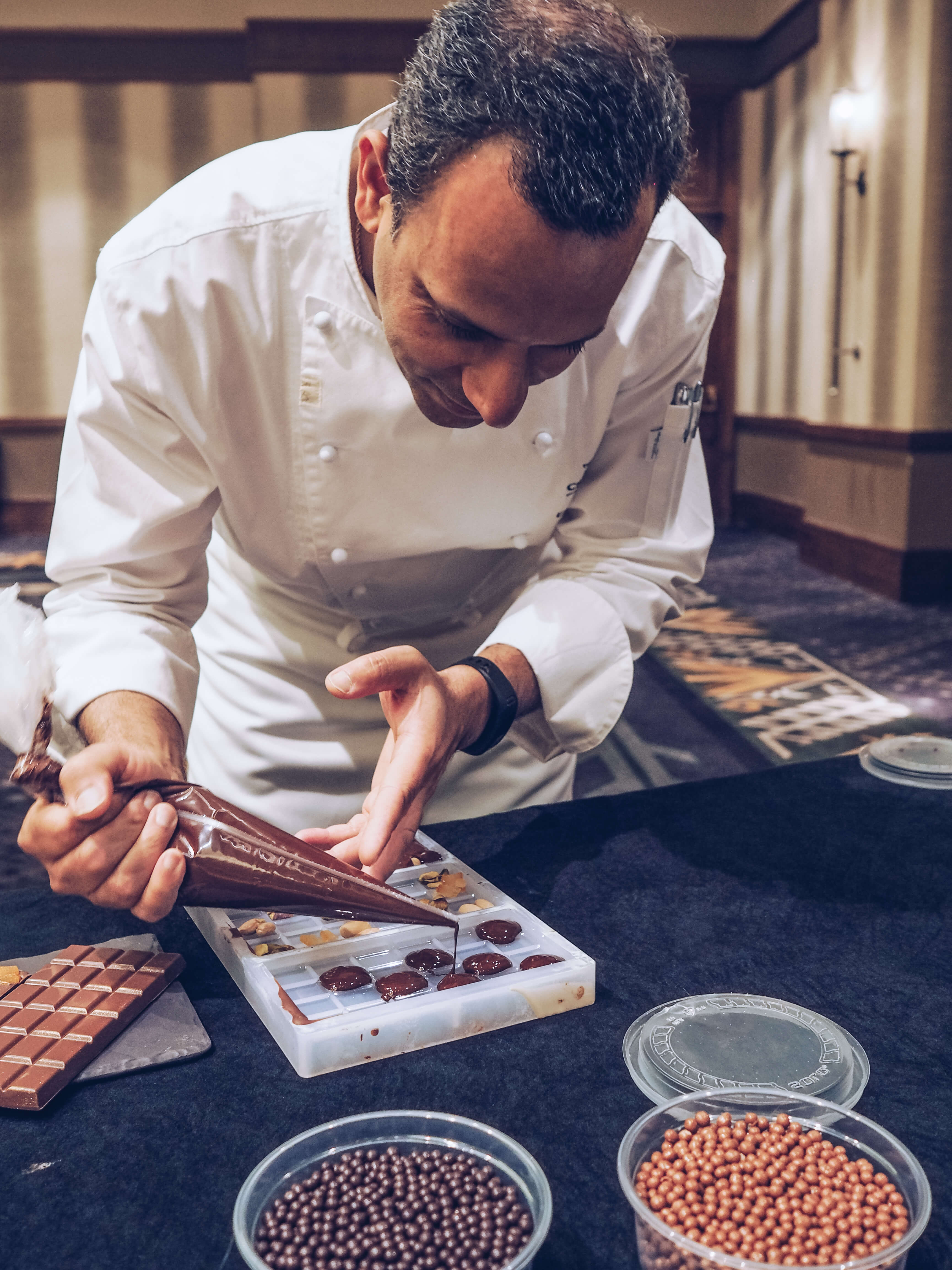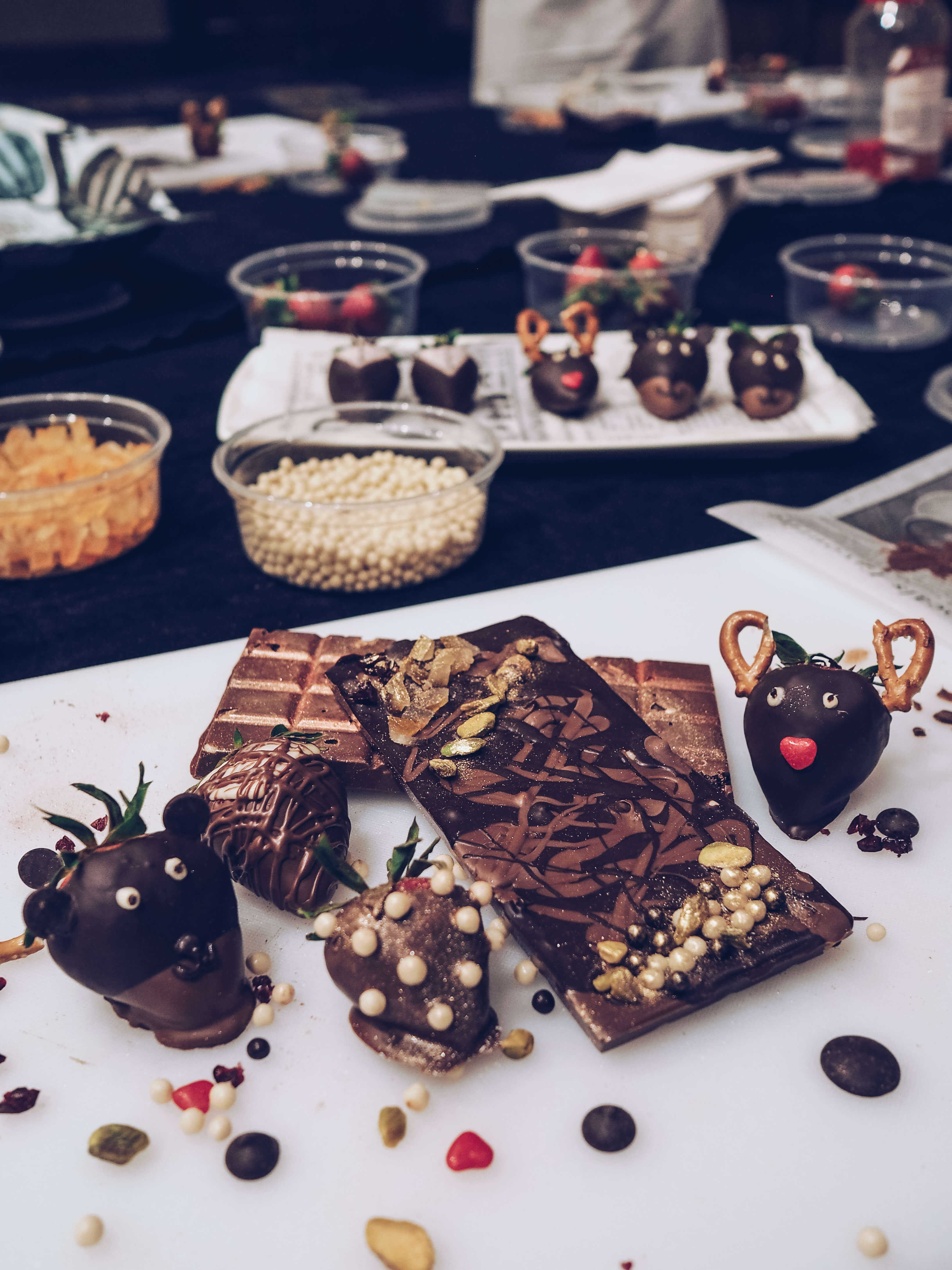 Exploring Whistler
As much as I love luxury, I also love getting outdoors & connecting with nature and Whistler is the perfect place for that. We had planned a proper hike but the weather was a little drizzly and miserable and we didn't end up with that much time before dinner, so we headed down to Lost Lake, Nita Lake & Alta Lake for a stroll. The beautiful thing about Whistler is that you're completely surrounded by the most amazing mountains, lakes, and forests, so even if you're not doing any adventurous activities you can still escape from everything. It was definitely nice to get all wrapped up (especially with my new EMU boots which are probably the most stylish outdoorsy boots I've come across) & I can't wait for snowy adventures in Whistler this winter!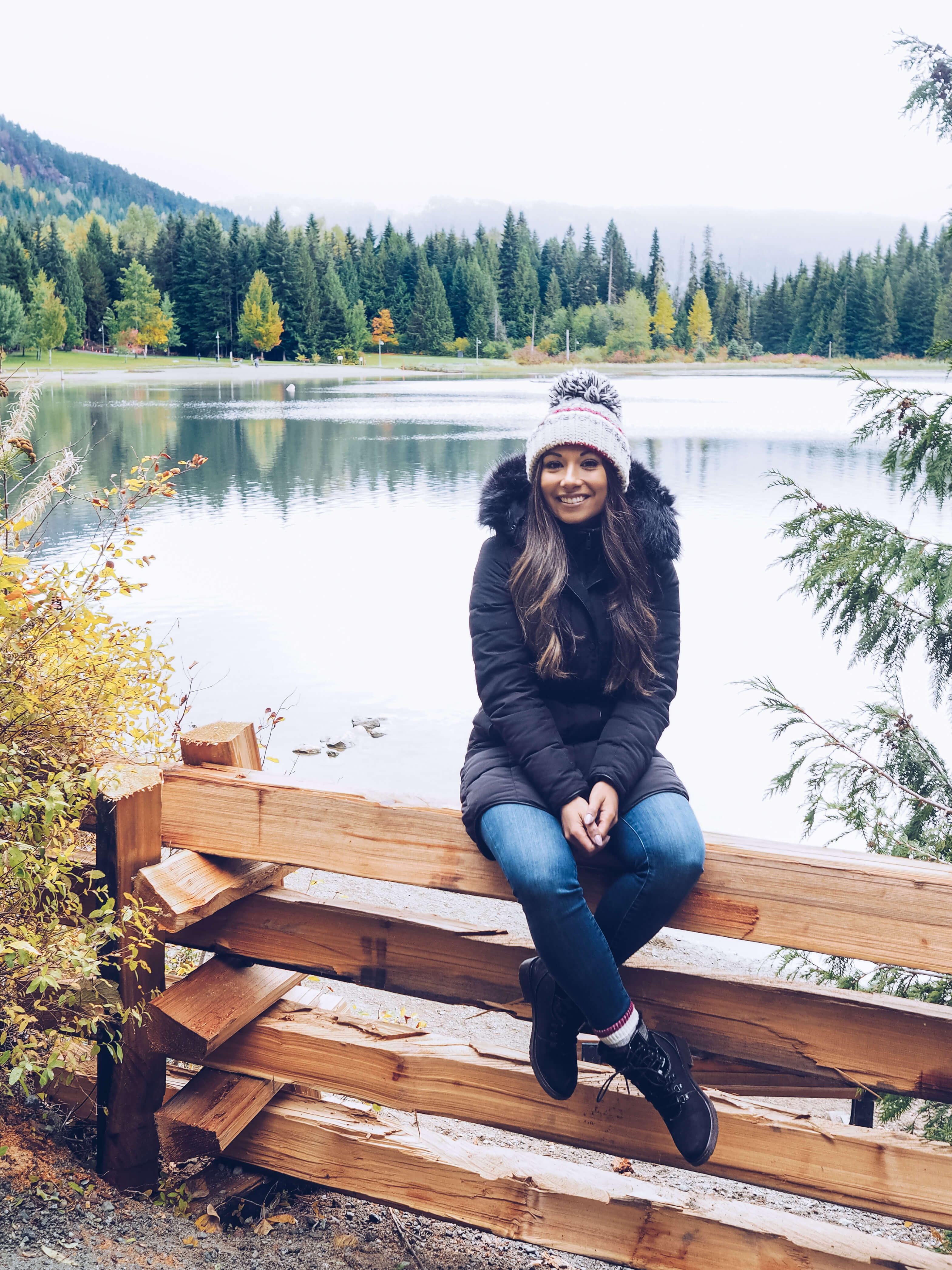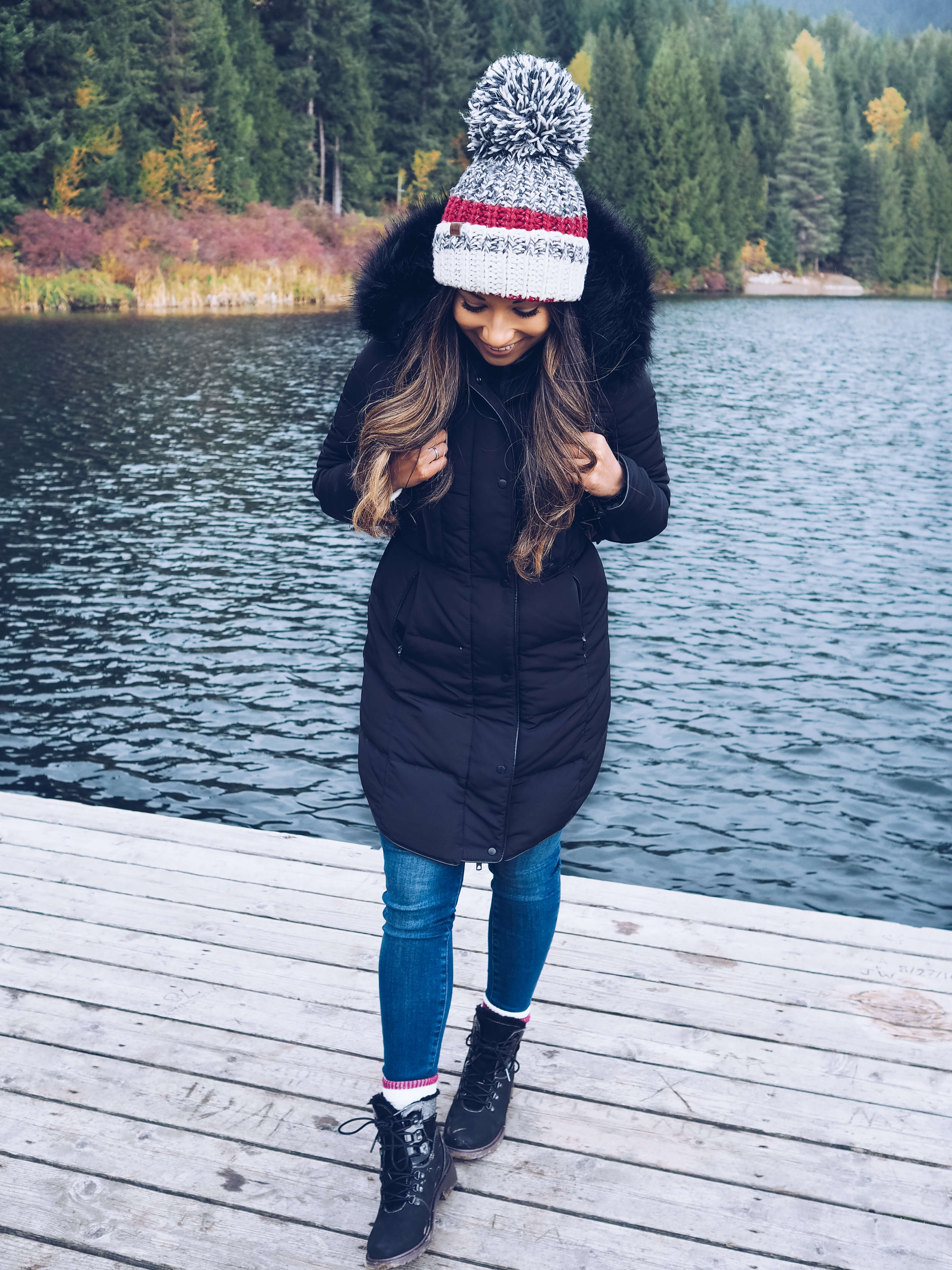 The Fairmont Chateau Whistler
Whether it's a romantic weekend away or a girly escape you're looking for, the Chateau Whistler is the true definition of luxury. From the gorgeous alpine decor and stone pillars in the lobby, to the cosy Mallard Lounge for cocktails or hot chocolate by the fire, to the amazing indoor/outdoor pool and hot tub, everything has been created with luxury in mind. Cindy and I both had a Junior Valley View Suite each (we felt like very important people in our giant suites!!) which was wonderful and I absolutely loved being able to snuggle up in our robes with a cup of tea by the fire.
The Chateau Whistler looked after us so well and I was blown away by the cuisine at the Wildflower Restaurant. Our Trees of Hope dinner was hosted here in support of the Canuck Place Children's Hospice (as mentioned above), and the food was spectacular - needless to say we left feeling very, very stuffed! The breakfast is also at Wildflower Restaurant and the selection is something else - I honestly think you'd have to stay there a week to sample everything from the buffet (which i'd happily do)!!
The hotel is nestled at the base of Blackcomb Mountain making it one of Whistler's best ski-in ski-out hotels, so you're just steps away from the chairlifts which is always super handy especially after a long day of skiing. If you're planning to stay between now & January 31st 2018, take a look at the Trees of Hope Package as you get 15% off the daily rate, and a $10 donation gets made to the Children's Hospice for every night of your stay!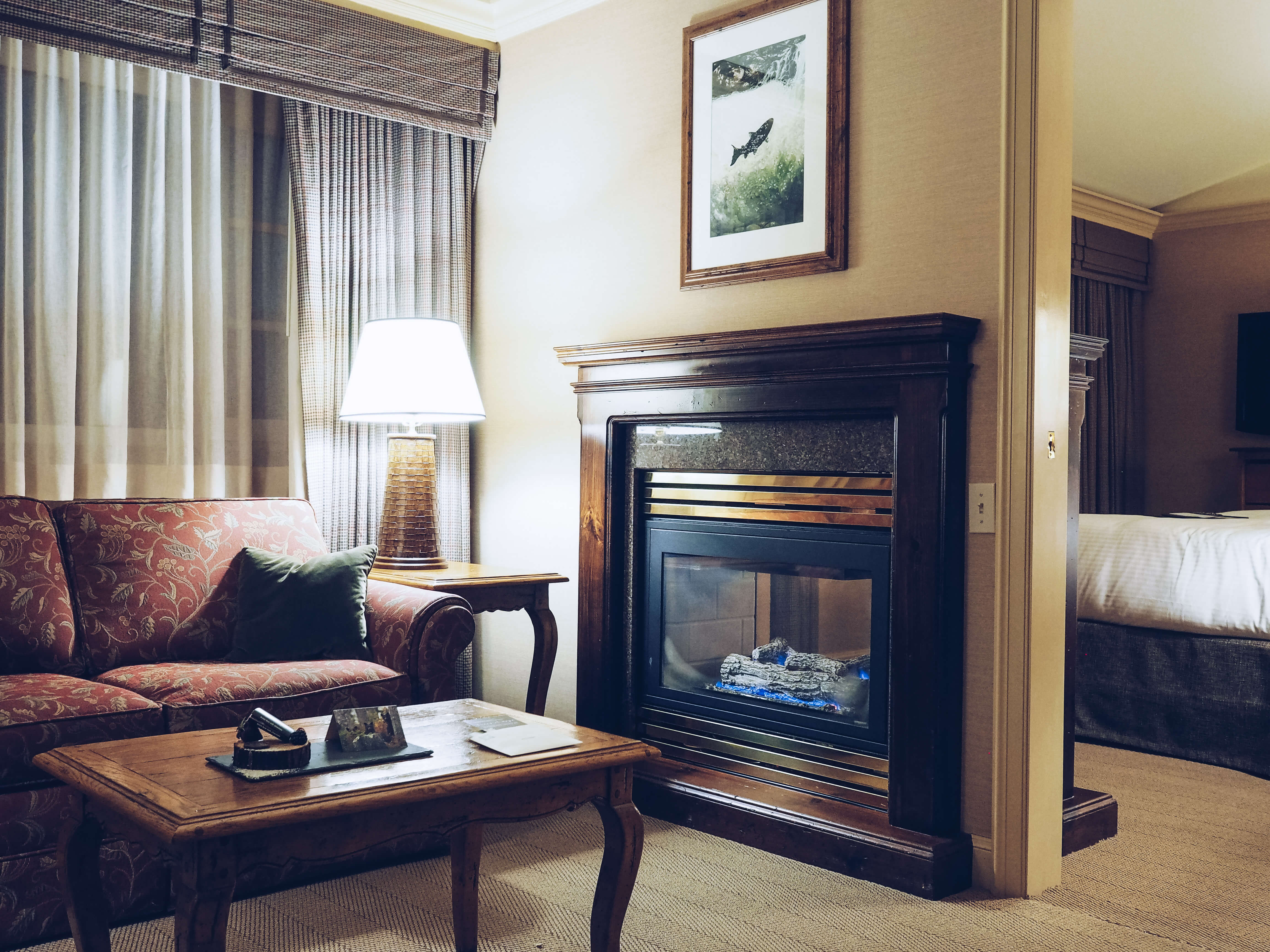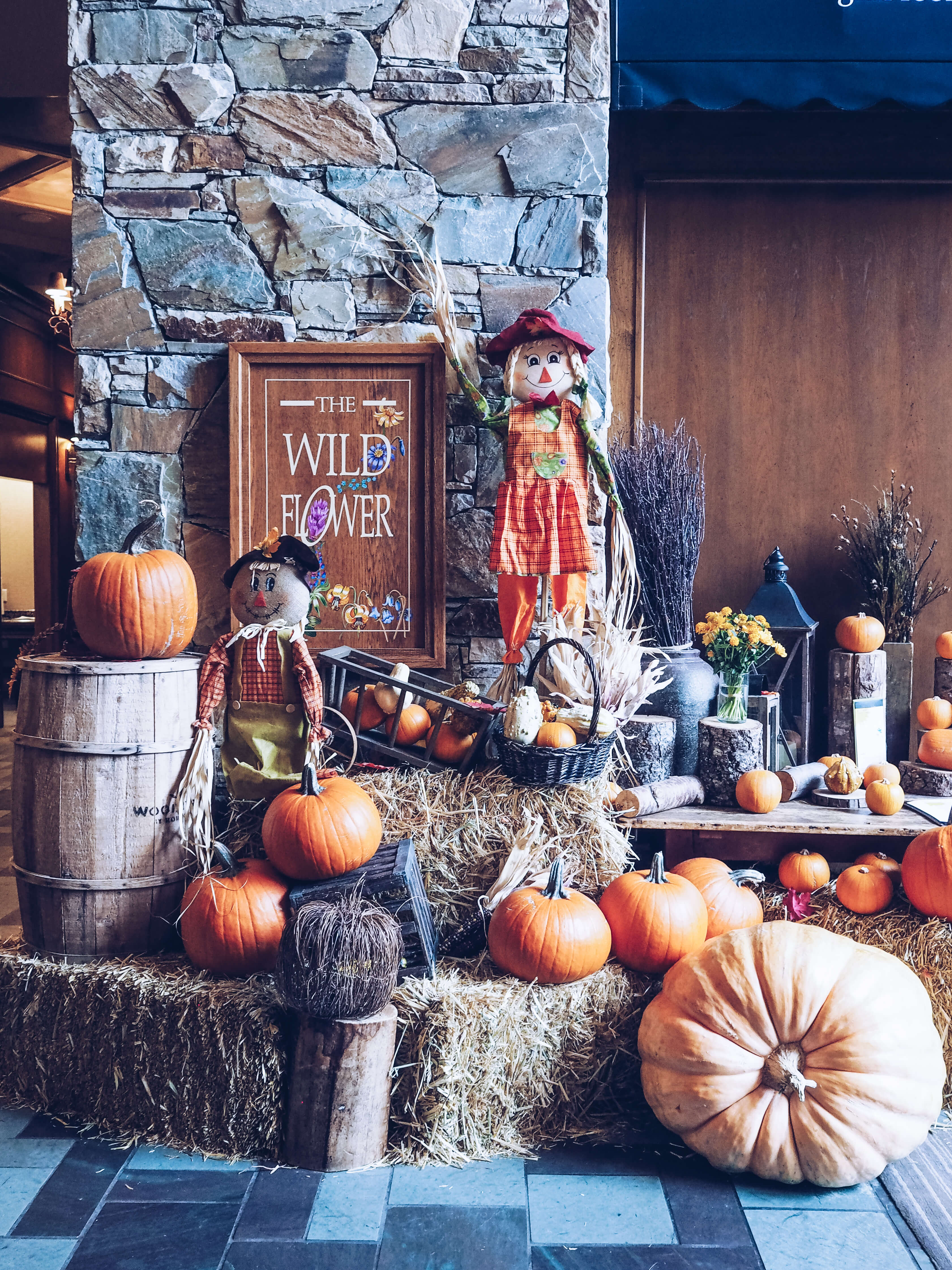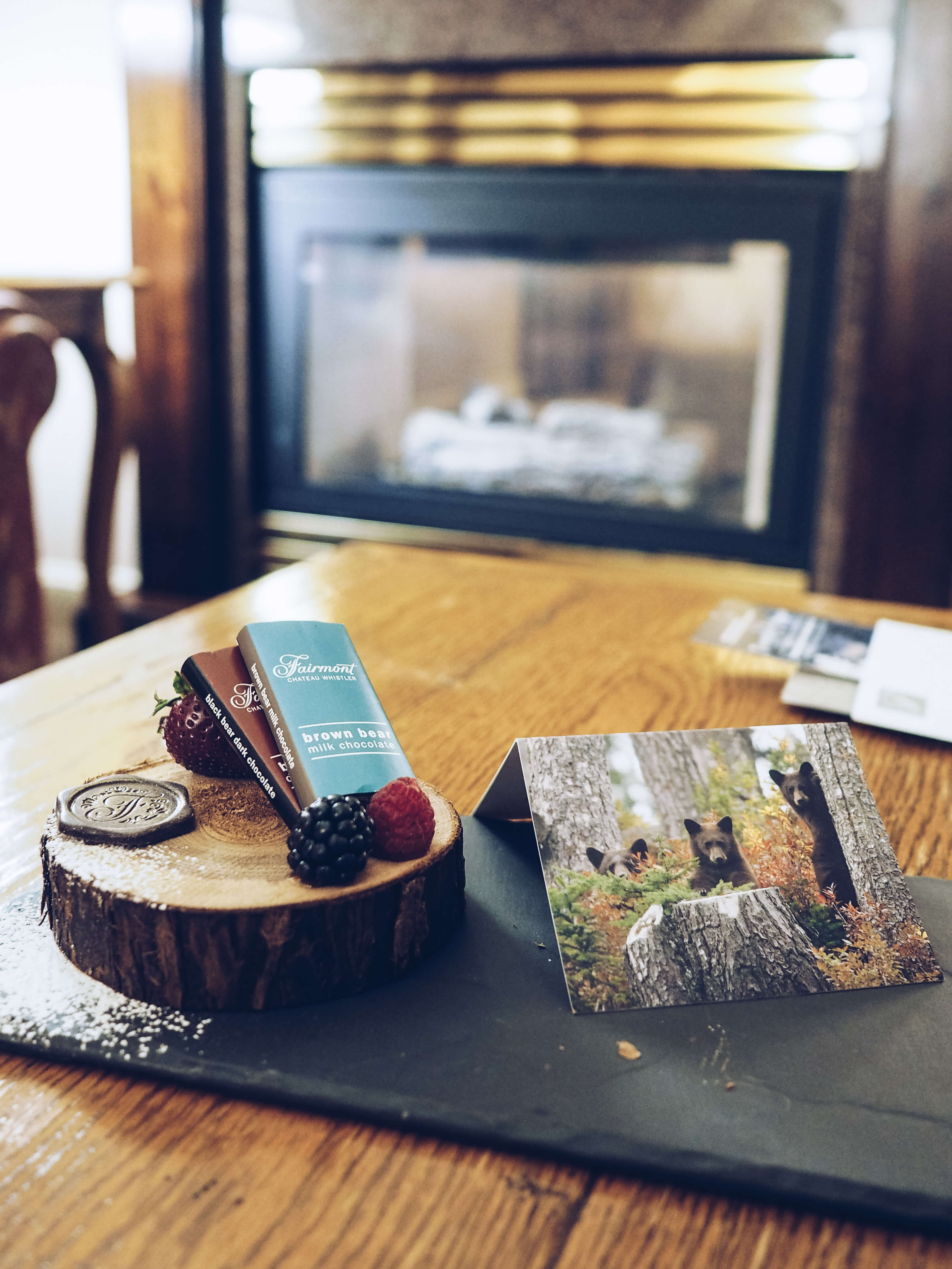 Scandinave Spa
A visit to Whistler wouldn't be complete without a trip to Scandinave Spa. I've been here many times and you've probably read about it at some point in my other posts, but the spa is so gorgeous and dreamy and it's the perfect place to unwind and relax. Cindy and I headed to the Spa on Sunday afternoon for a few hours before we made our way back to Vancouver, and it was the best way to wrap up our girly weekend.
My favourite time of year to visit the spa is definitely winter, as you're completely surrounded by snow while sat in the hot tub and it's truly magical, but a trip to Scandinave is gorgeous at any time of year and you can choose to have treatments or simply spend the day following the hydrotherapy cycle to relax your body and truly disconnect from the world.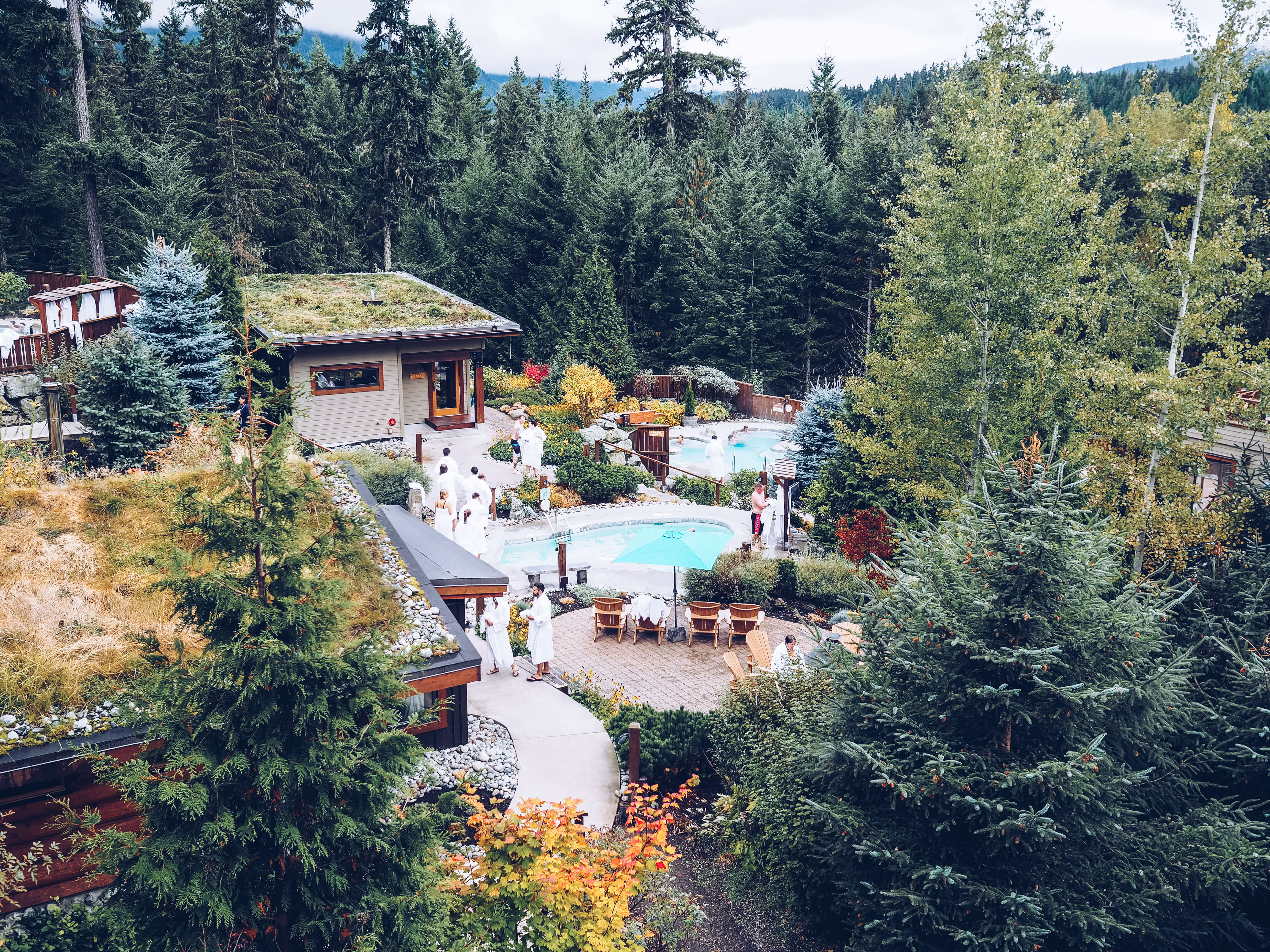 Overall, we had such a wonderful stay and I'm now sooo excited for the upcoming ski season and the wintery months ahead! Huge thanks to the wonderful Chateau Whistler for putting us up & giving us the relaxing weekend we needed - i'm now feeling so much more refreshed and prepared for the next few months of adventures 🙂
What's your favourite month to visit Whistler and are you looking forward to the winter season too?!