Hi friends! In my 6+ years of blogging, I can't say I've ever posted as little as I have in the last 6 months. As you might know from my last blog post or from Instagram, life has taken quite a few unexpected turns for us lately and certain things have fallen on the back burner while I try to find my feet, one of those being my blog. But, I figured it was about time I got back on the horse and I've felt an urge to get back to writing over the last few weeks, so, here we are.
It's currently 5am and I'm cozied up downstairs on the sofa with my laptop, a cuppa tea and a very sleepy puppy. Yes, that's right, we got a puppy!!! My dream of getting a pup finally came true in February and we've been overwhelmed with love and puppy cuddles ever since. His name is Fino (he does have an Instagram, it's @finothegolden), he's a Golden Retriever and he's everything we could ever want in a dog. I've made quite a few YouTube videos about him already which I'll link here if you wanna take a look. He's currently 14 weeks and honestly growing by the hour, I can't wait to share more of him as he grows up.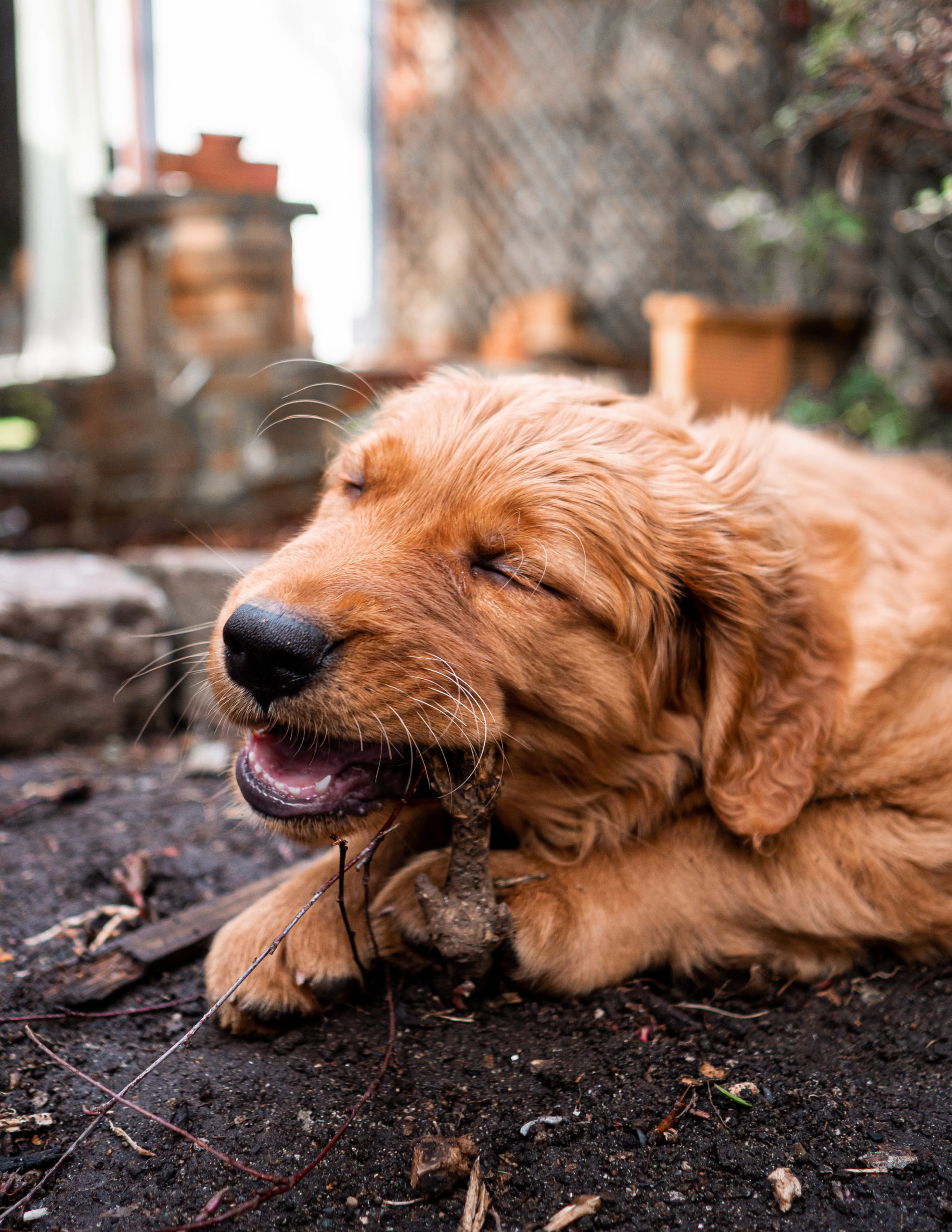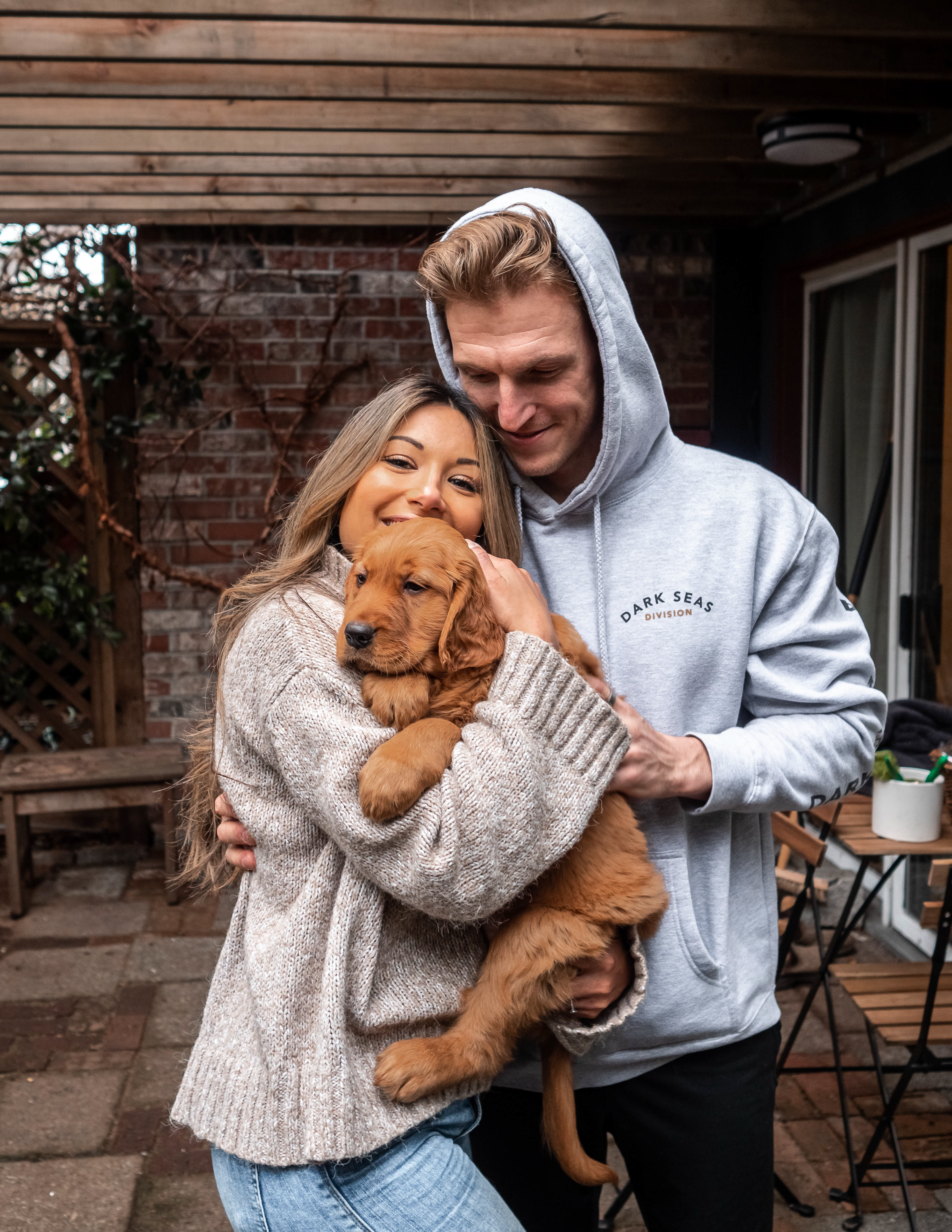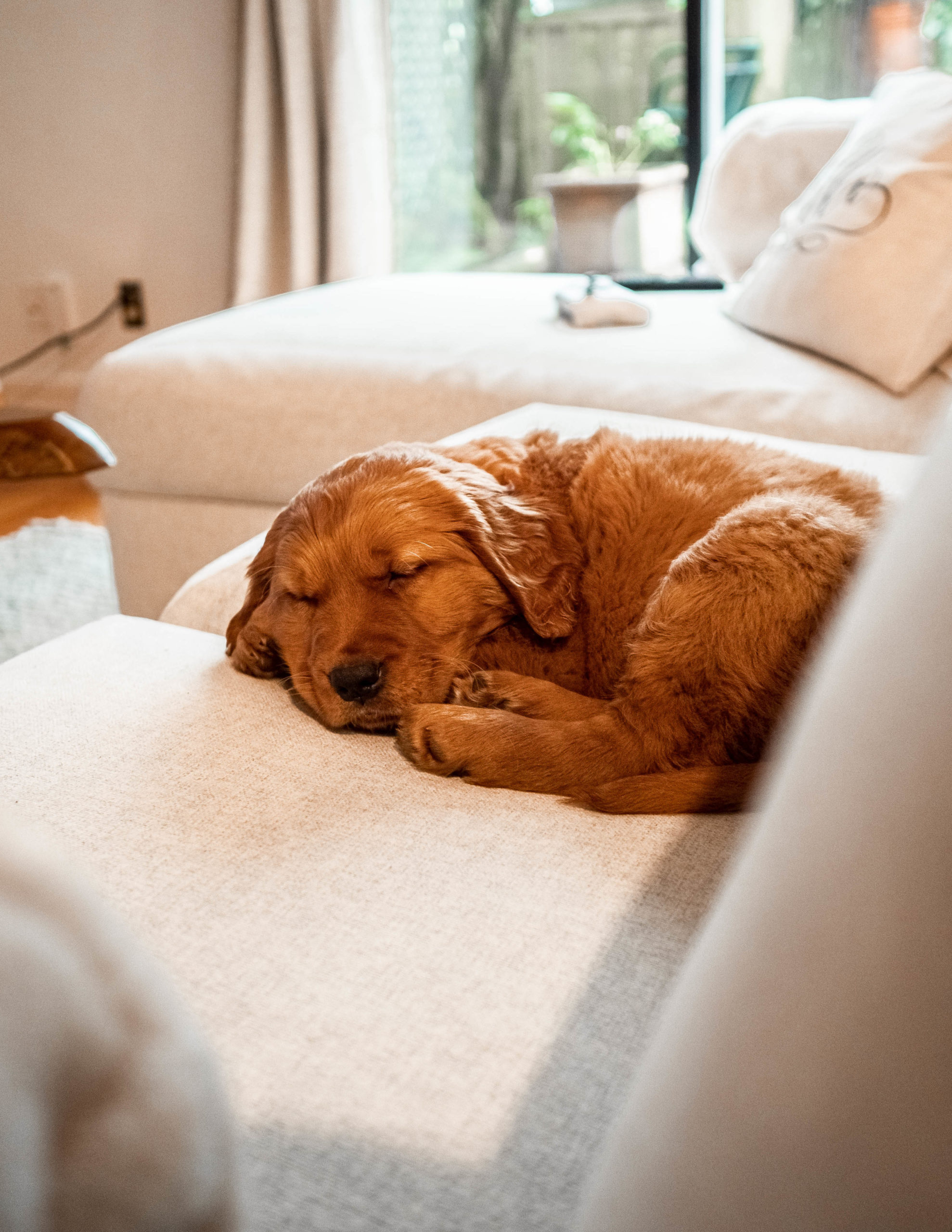 Another huge life change which came at the same time as getting Fino is that we moved house! After 6 years of living in Yaletown and 5 years in our Blue House, it was time for a change of scenery and a new area. We've considered the idea of moving for a while but the perfect place never materialised and being as picky as we are, we wanted to make sure it was the right fit. Back in January, after months of scouring Craigslist daily, we came across a lovely 2-bedroom house in Point Grey across the road from the beach and it was everything we wanted. The timing coincided perfectly with our Fino's arrival, he came literally 3 days after we moved in so it was a bit hectic to say the least but we managed to make it work & this new house is perfect for him.
We moved from a completely furnished apartment down to the spoons & the towels to a totally blank canvas & unfurnished space, so we've been busy buying furniture & decor and I've loved bringing our vision to life. We now have a garden & I have an office, and so much space for allll the activities with pup. We're only a 10-minute drive from Downtown in our new area but it's lovely & residential and far away enough that we get the quiet we've been craving. I have a ton of home decor content that I'd like to create especially focusing on the changes you can make to a rental home. I think it's easy to feel stuck and limited in a rental space, but we're learning there's actually a lot you can do and it's been really fun making this house feel like ours. So please let me know if there's any home content that you'd like to see!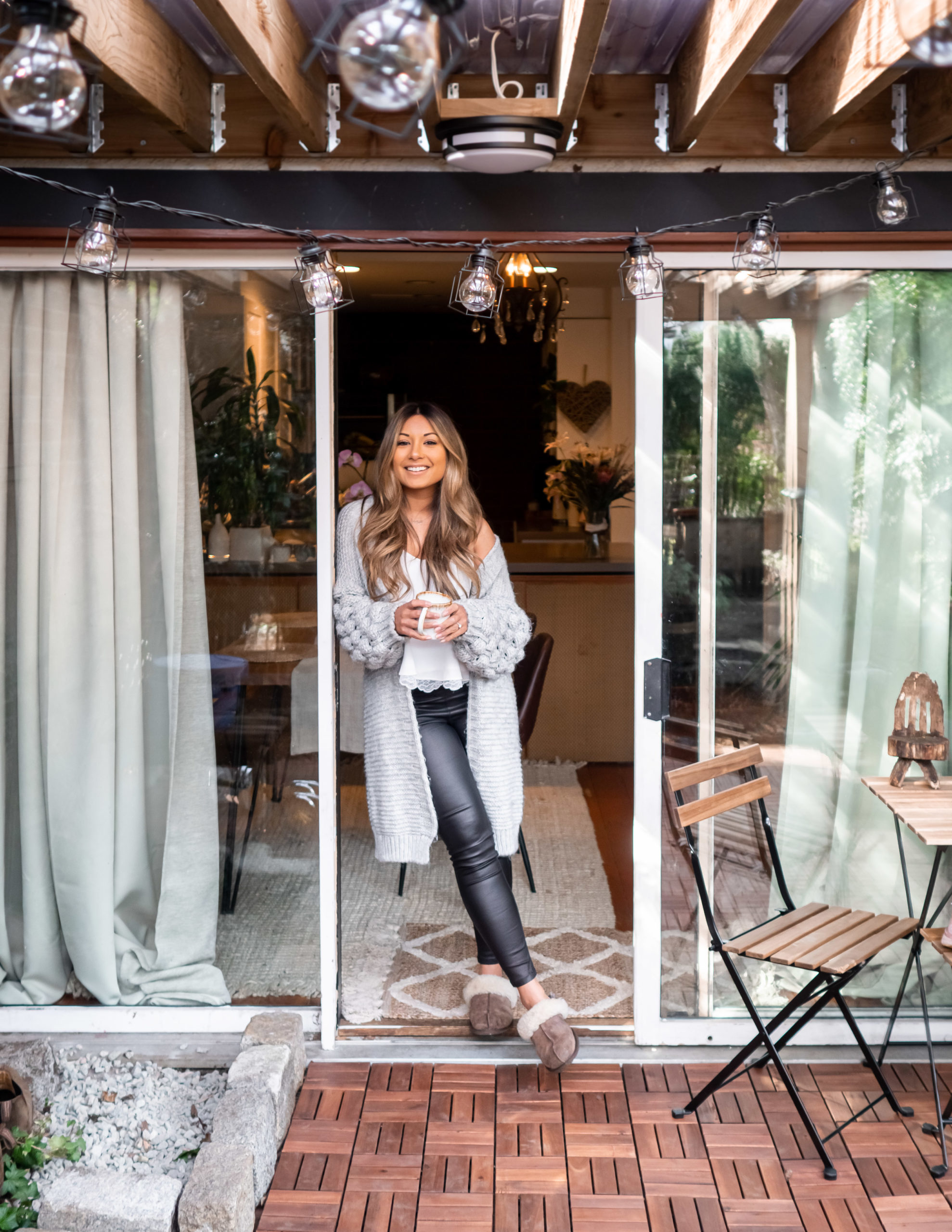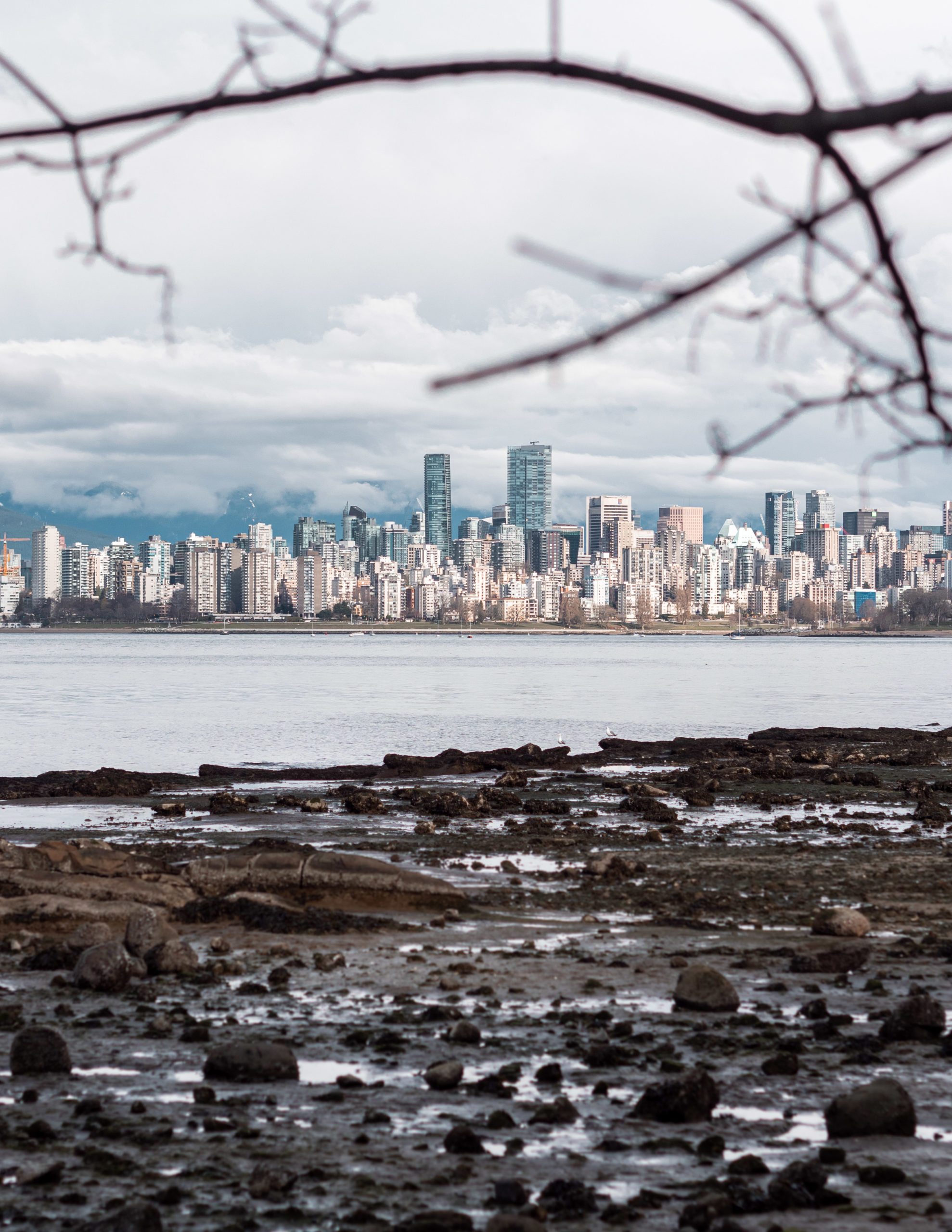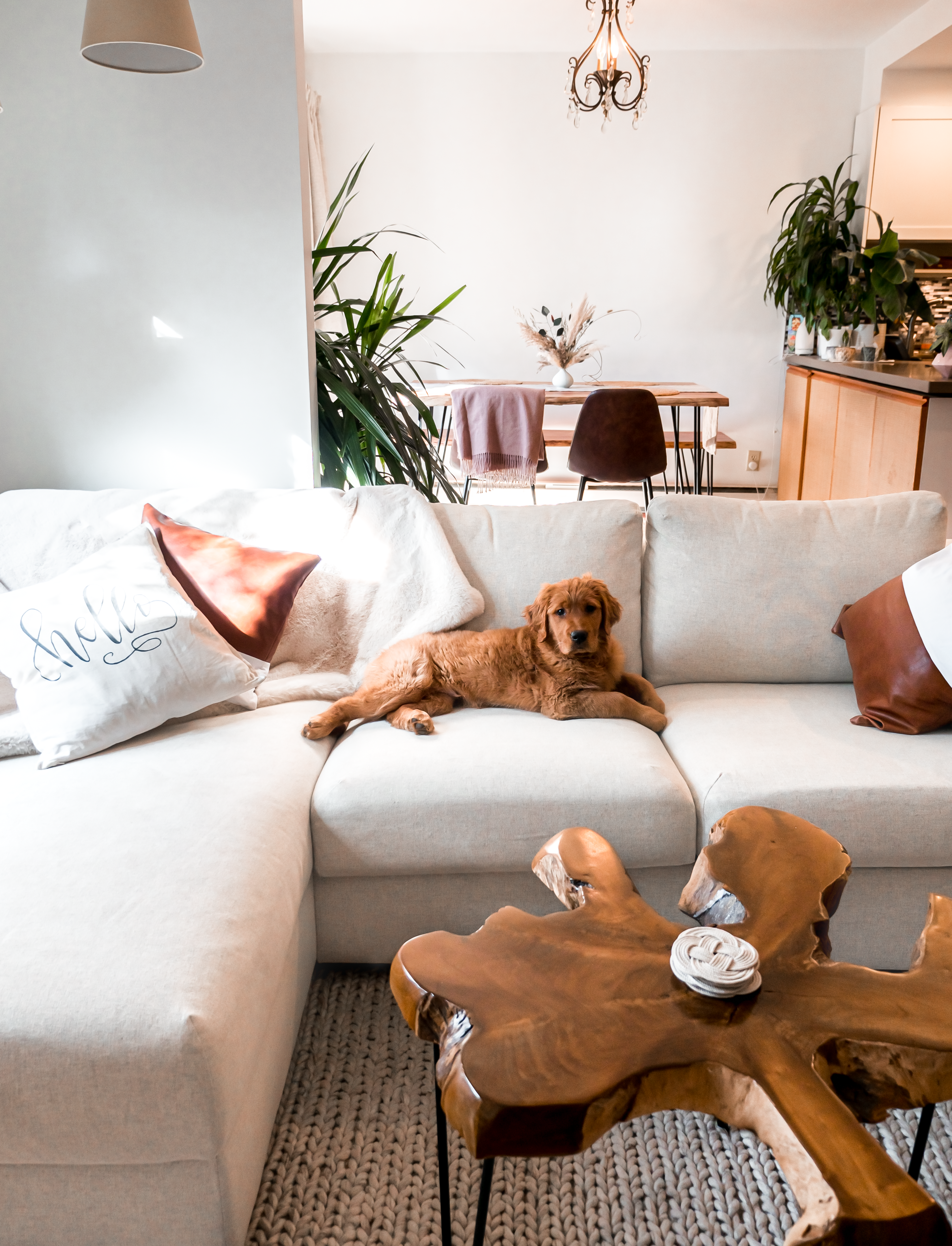 To be honest, the loss of my big brother Paul in October of last year really was the catalyst for these big changes. They were coming anyway and we've wanted a dog for as long as I can remember. But losing him shifted my perspective about a lot of things & we knew how much a dog & a change in environment would help us get through it all. We've also decided to postpone our wedding until 2022 (more on that in another post) so it felt right to switch around the order of our plan and it's all worked out well. Having Fino gives me a reason to jump out of bed in a morning, he gives me structure and purpose to my days, constant company & so much comfort when I need it. It's definitely been a change of pace & lifestyle for Matt and I, but honestly, I'm so appreciative of the quiet and the calm and it's so therapeutic having the ocean so close by.
It's bittersweet, really. These wonderful things have come to life over the last few months and have brought us so much happiness & joy, but I can't share any of it with the person who would have appreciated and enjoyed it most. And 3 months after losing Paul, our family suffered another hit when we lost my grandma - my Dadu - which was so unexpected and a huge blow while we were already down. It's strange and confusing managing such contrasting emotions - the joy of Fino and this new chapter we've wanted for so long, co-existing alongside intense grief, sadness, pain and disbelief. I often feel like a pendulum, swinging between the two. It's a strange thing, trying to pick yourself up & put your life back together after losing not one, but two incredibly important people, and a guessing game really as you attempt to handle it all.
I want to have more conversations about grief on here and my other channels as I know how lonely it can be, but I also know how many people are going through it. I'm slowly feeling my creativity & drive coming back, definitely not to the level that it used to be and that's been a big shift too - getting to know & shaping my new identity and understanding what I can manage right now. But, I'm looking forward to restarting things up on here and hopefully bringing you guys content that you'll enjoy & resonate with. Please do let me know in the comments if there's any specific content you'd like to see & thank you again for following along this journey xxx