A trip to Borneo wouldn't be complete without a few sightings of these big-nosed primates. Endemic to Borneo, Proboscis Monkeys hang out in mangrove forests and spend their days jumping through trees and munching on Apple mangroves in some of the islands densest areas.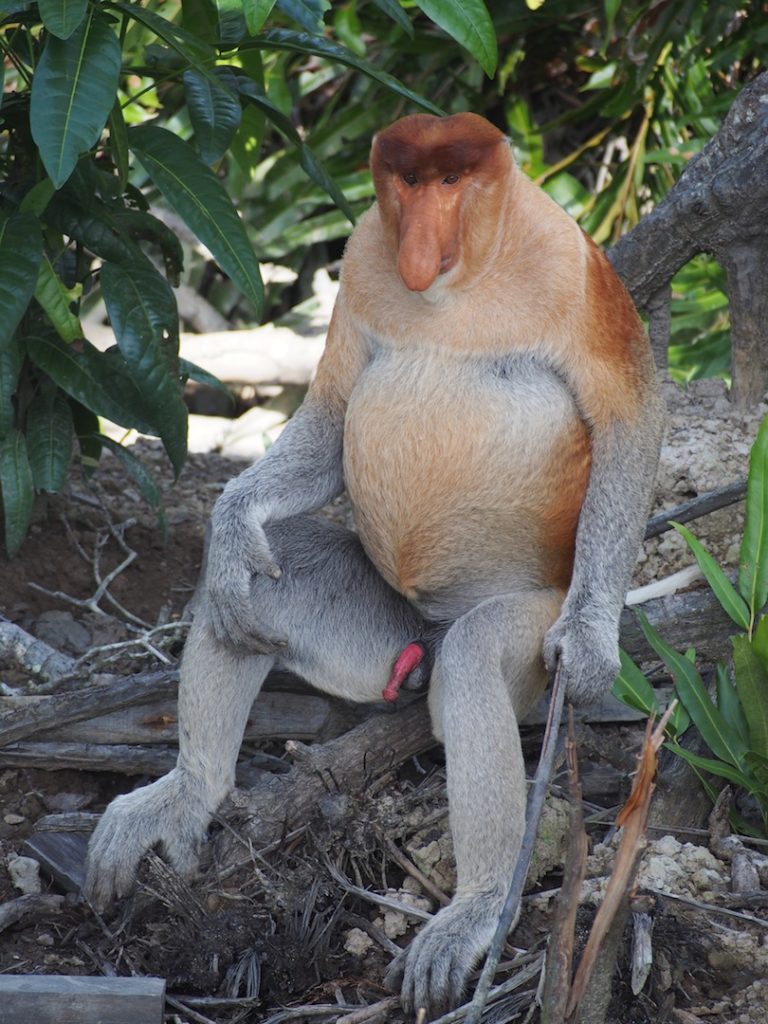 Although Orangutans are definitely Borneo's star attraction, Proboscis Monkeys should not be overlooked. Labuk Bay Proboscis Monkey Sanctuary in Sabah, located in the north-East of Borneo, is the ideal place to spot these playful primates in their natural setting.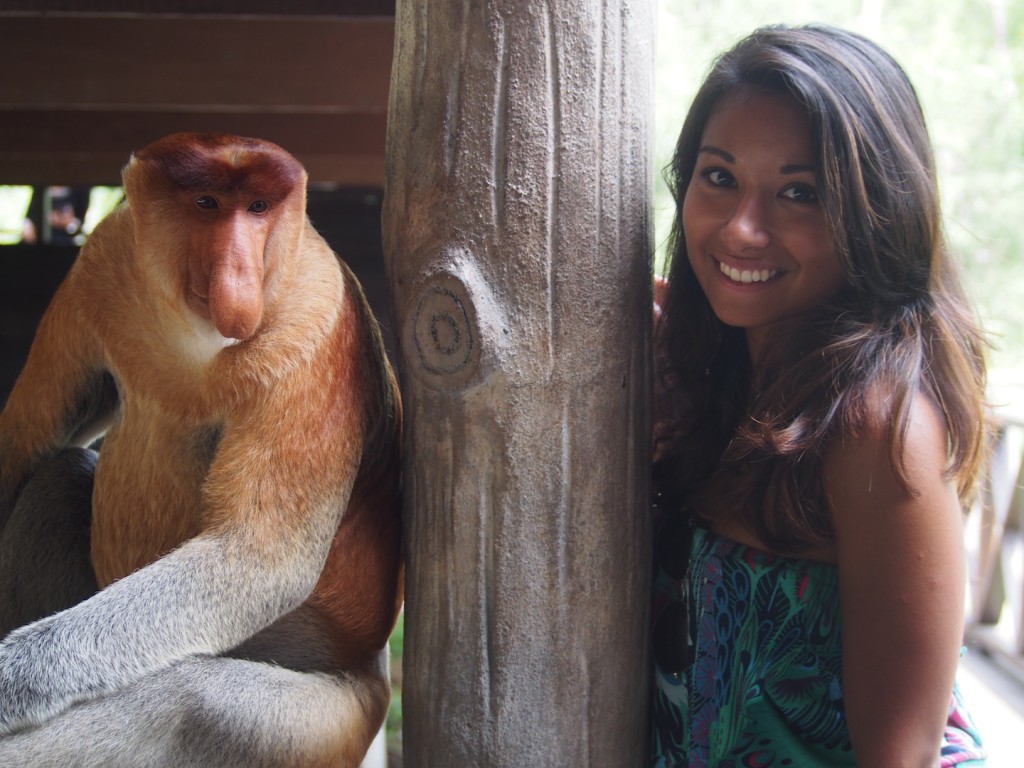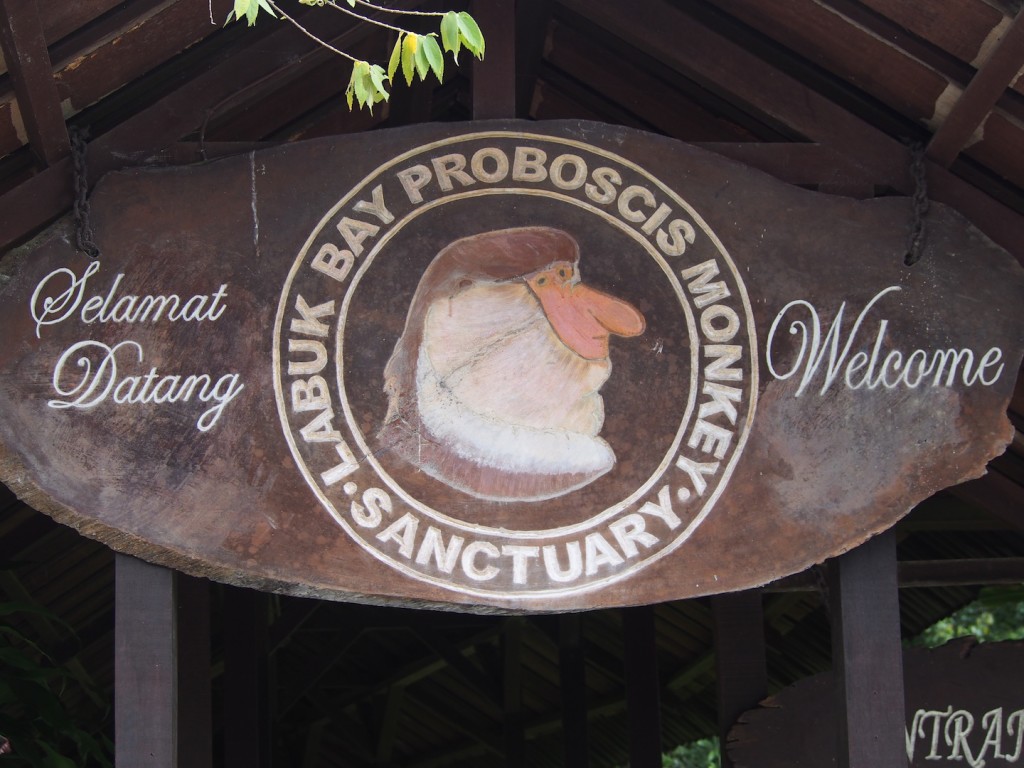 Labuk Bay Proboscis Monkey Sanctuary, unlike many other sites you may find, wasn't initially established as a tourist attraction. Many years ago, the owner of the palm oil plantation in which the sanctuary is located began feeding the few Proboscis Monkeys that used to pass through his land. These clever creatures began frequenting the land more often, and some 20 odd years later there are now multiple family groups that live in the forest and come down to the platform for their daily feed. Although the forest is dense with luscious mangrove leaves and insects, the Proboscis Monkeys much prefer a specialist diet at Labuk Bay, consisting not of bananas, but of sugar-free pancakes and cucumber.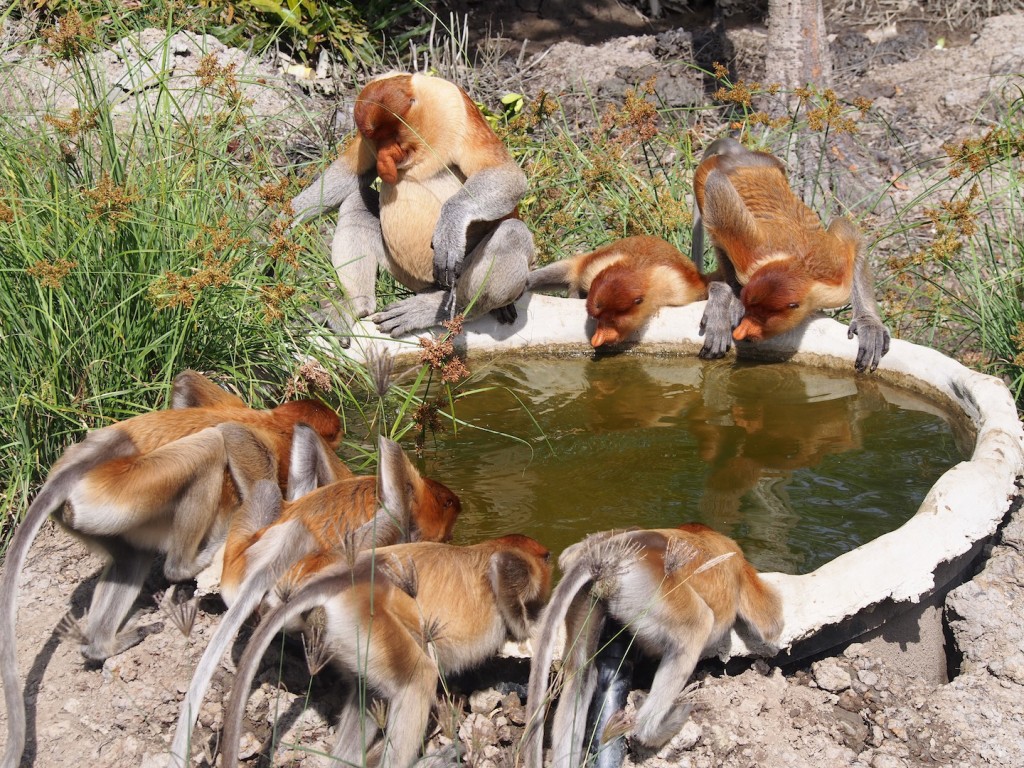 Labuk Bay sets a perfect example for how many other wildlife centres and zoos could be run. The viewing platforms are rustic and wooden, without a barbed wire or fence in sight. The monkeys have wooden feeding platforms for their family congregations, as well as mangroves, fallen trees and small ponds for a refreshing drink or dip.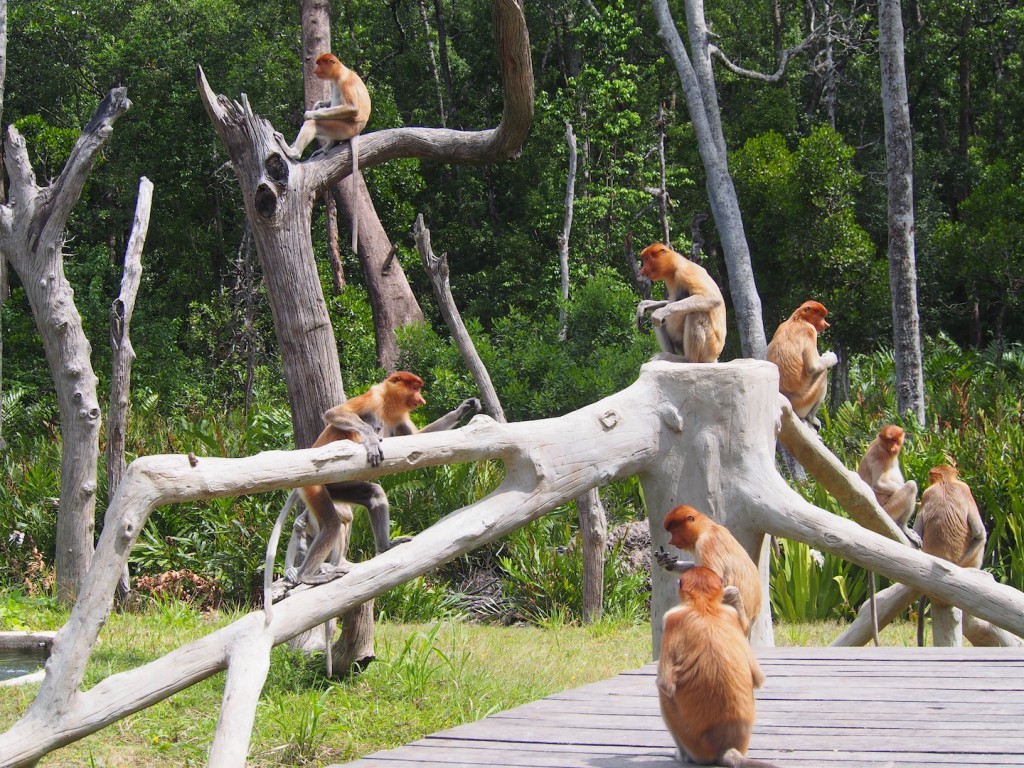 It's easy to forget that these Proboscis Monkeys are wild creatures as they climb up on to the deck and introduce themselves. Their body language and social behaviour mimics none other than humans, as they sit with their legs spread-eagled and arms crossed. The bond between mother and baby is so strong, yet the social bond within a group is as inspiring. With so many females, they take it in turns to babysit for each other and constantly keep watch as the young find their feet and take their first leaps through the forest.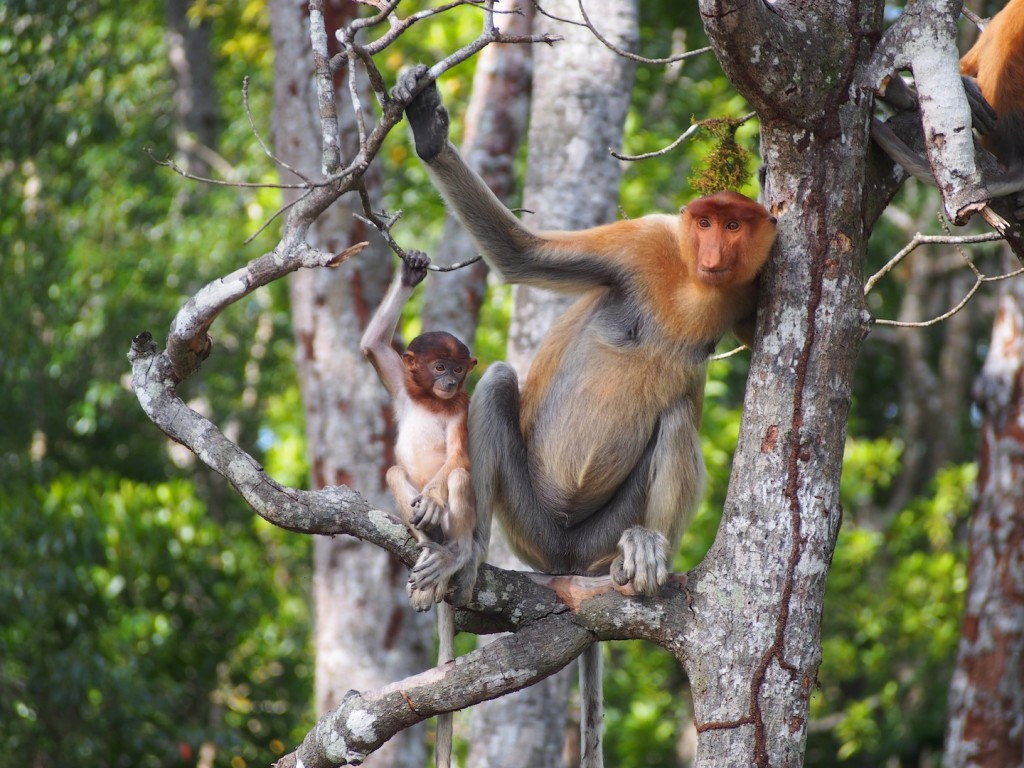 Proboscis monkeys can be found elsewhere in Borneo too; they can quite easily be spotted hanging out in the mangrove forests by the river just outside of Kuching or in Bako National Park. You must however remember that these are wild monkeys; you may get close enough for a great photo but these seemingly harmless animals are stronger than you think. That doesn't go to say though that you shouldn't appreciate these beautiful creatures; by all means go, explore and learn about these primates and enjoy what they have to offer.