When it comes to seasonal style, i'm guilty for always wanting what I don't have. In summer, I crave chunky knits and frosty morning air. In winter, I long for my summer wardrobe, bronzed skin and evenings at the beach.
This past week i've been sifting through my closet in preparation for our short-term move back to England, and I came across these khaki wrap trousers that I bought last fall. They are, hands down, the comfiest pair of trousers I own. They're so silky and lightweight, and what I love is that they're versatile enough to wear for any occasion, day or night.
I took full advantage of our mini heatwave last week (and by heatwave, I mean it got to 6 degrees 😉 ) and ditched my wool coat for my trusty leather jacket. I don't wear it all too often, but when I do, I always wonder why it doesn't make it out more. Truth be told, it's a teeny tiny bit small so it's a little too restrictive if I wear heavy knits underneath, but hey, it was the last one in the store and when you want something so badly, we ladies find a way to convince ourselves that we can make it work!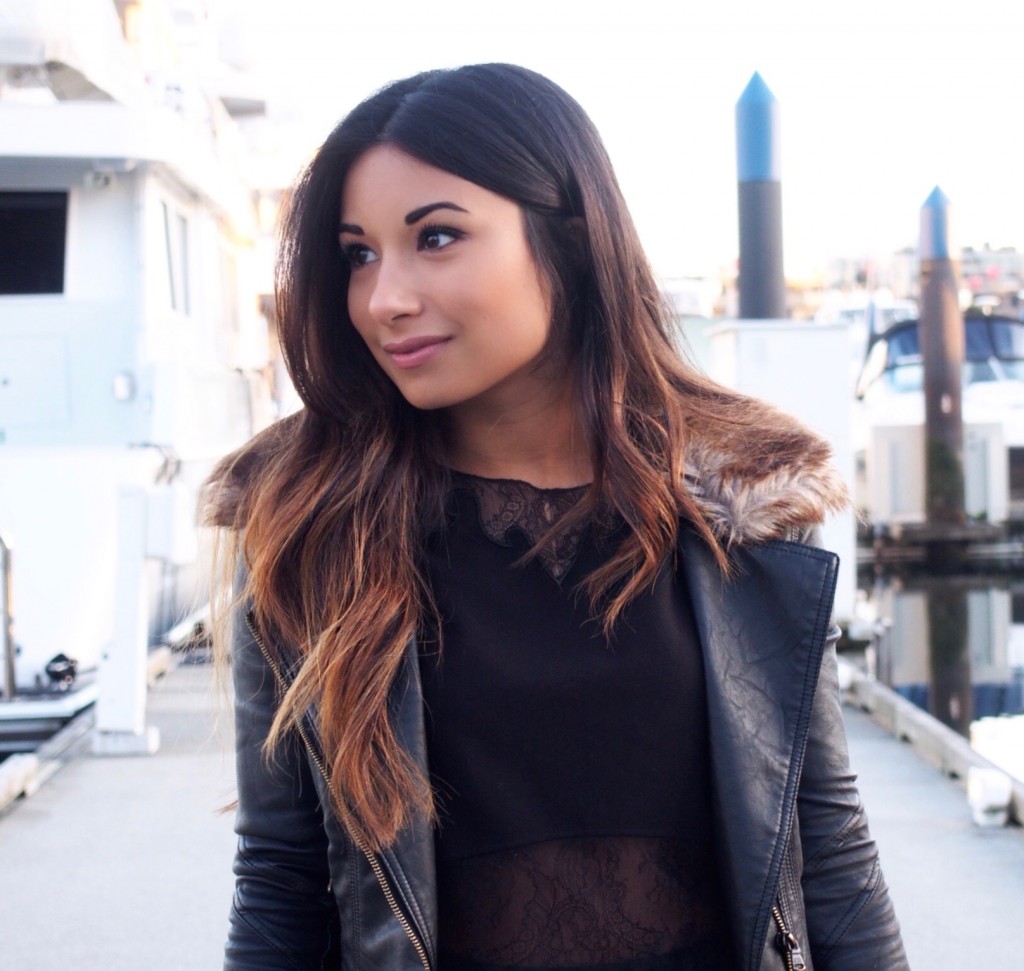 I'm excited to start breaking into my spring wardrobe in a couple of month's time. Don't get me wrong, I love winter clothes, but a new season brings a fresh take on your wardrobe and inevitably room for a few new investments – and I don't know how you can't get excited about that!
I've got to mention how BEAUTIFUL this backdrop is – just look at it! I know I say this a lot, but I honestly fall in love with Vancouver a little more every day. My lovely blogger friend Boyu and I managed to squeeze in a few photos by the marina before sunset, and we spent a good hour dreaming about what it would be like to have one of these big boy yachts. Can you even imagine? One day…one day.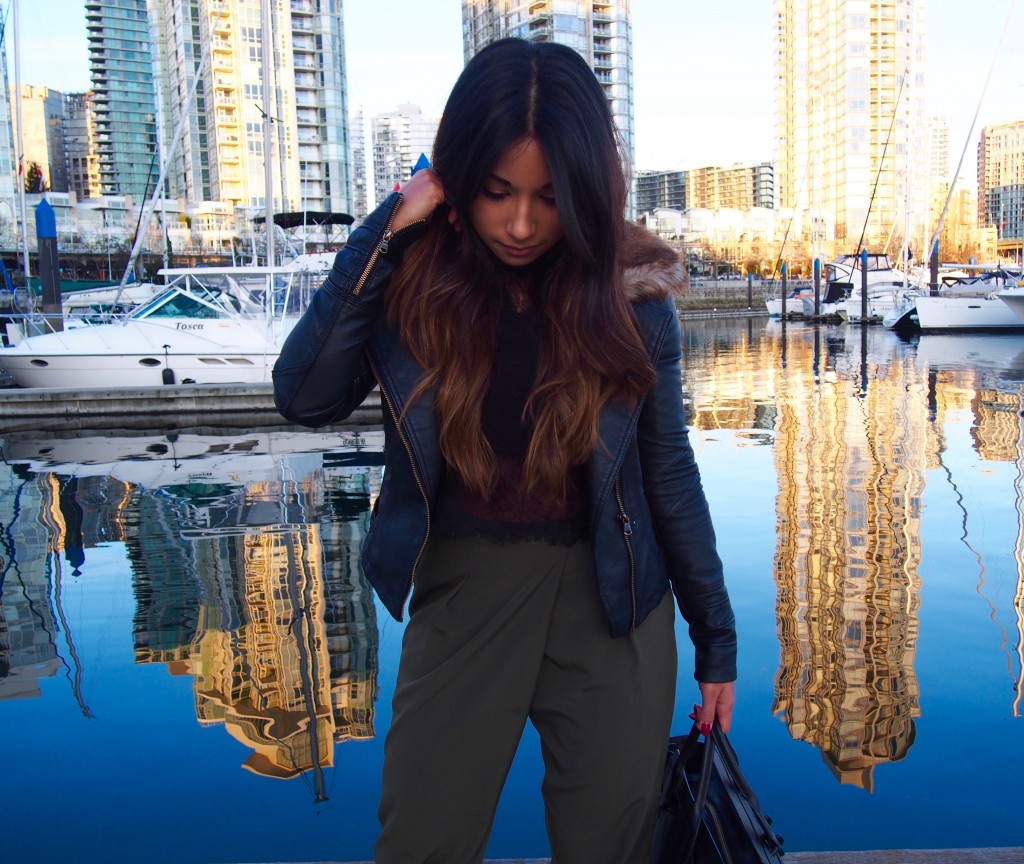 O

utfit Details

Khaki trousers: Topshop

Leather jacket: River Island

Lace top: Topshop

Black boots: Aldo

Bag: Coach