Sometimes with style, it's better just to keep things simple.
The weather's been so all over the place in Vancouver recently – a few weeks ago I was sunbathing on my patio and getting THE craziest tan lines (honestly, you'd have thought I'd been on vacation) and as I write this post, it's pouring down with rain and I'm sat in my roll neck!
The hardest thing about this kind of weather is figuring out what to wear – it's too warm for a coat, too cold for bare legs, but when the sun does come out, you will pretty much bake alive. My go-to spring/summer outfit when the weather's a bit iffy is something nice & simple. The jeans & blazer combo always does the trick, and teamed with a lightweight top, sandals, classic handbag & some statement jewellery, it's a nice and easy style. Sanuk recently sent me these cute sandals too which are ridiculously comfy, plus they're lovely and bright so great for the beach too!
One of my favourite things about Vancouver is that you're never far from the water, and the ocean is always the perfect blog shot setting too! We tried out our second lens to take these photos (we have an Olympus EPL5, the standard lens is 14-42mm, the one we used for this post is a 40-150mm) and I am SO happy with the results. I love the blurred background, and I'm wondering why i've never used it to shoot blog photos before. It's a bit bulkier so I tend not to carry it with me, but as I'm starting to learn more about photography (I got this amazing book from Matt the other day about night photography, i'll write a post about it in a few weeks), it's interesting to note how images vary depending on the type of lens.
When it comes to style, you can never go wrong with simple, classic pieces, especially on those days when you have no idea what to wear!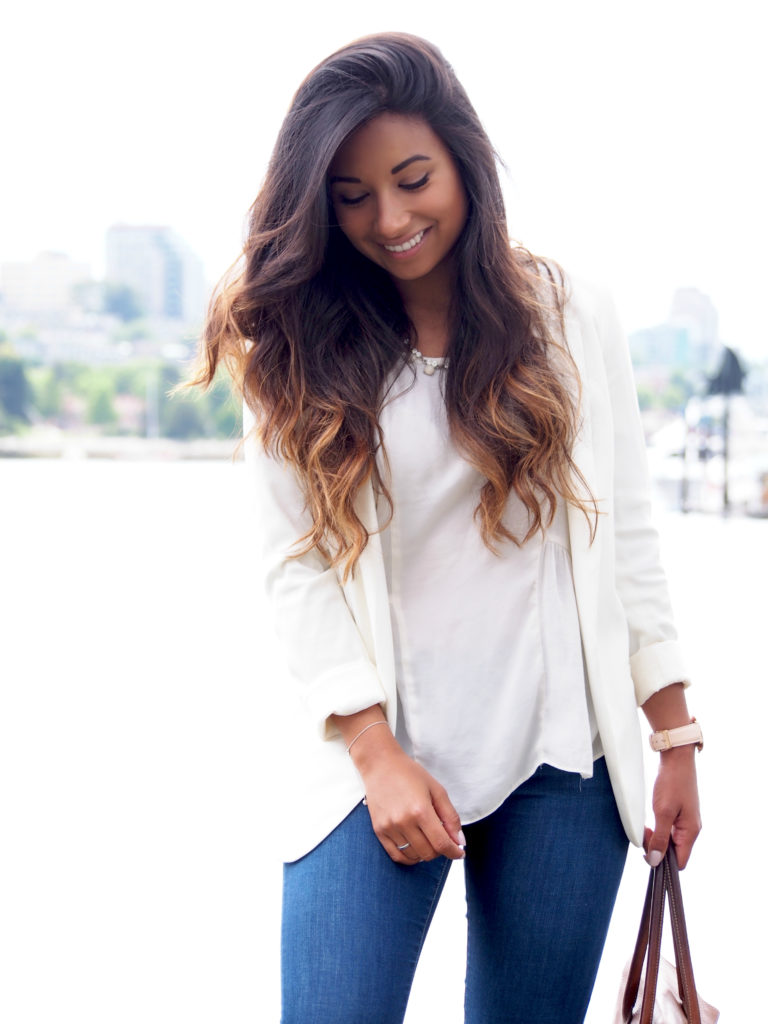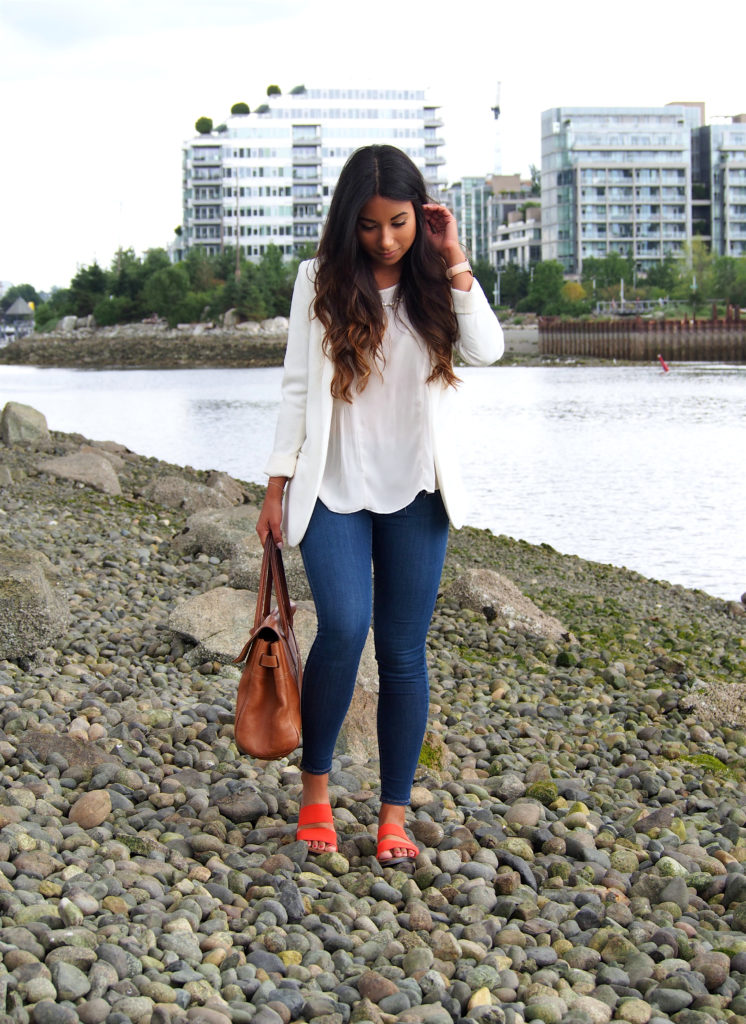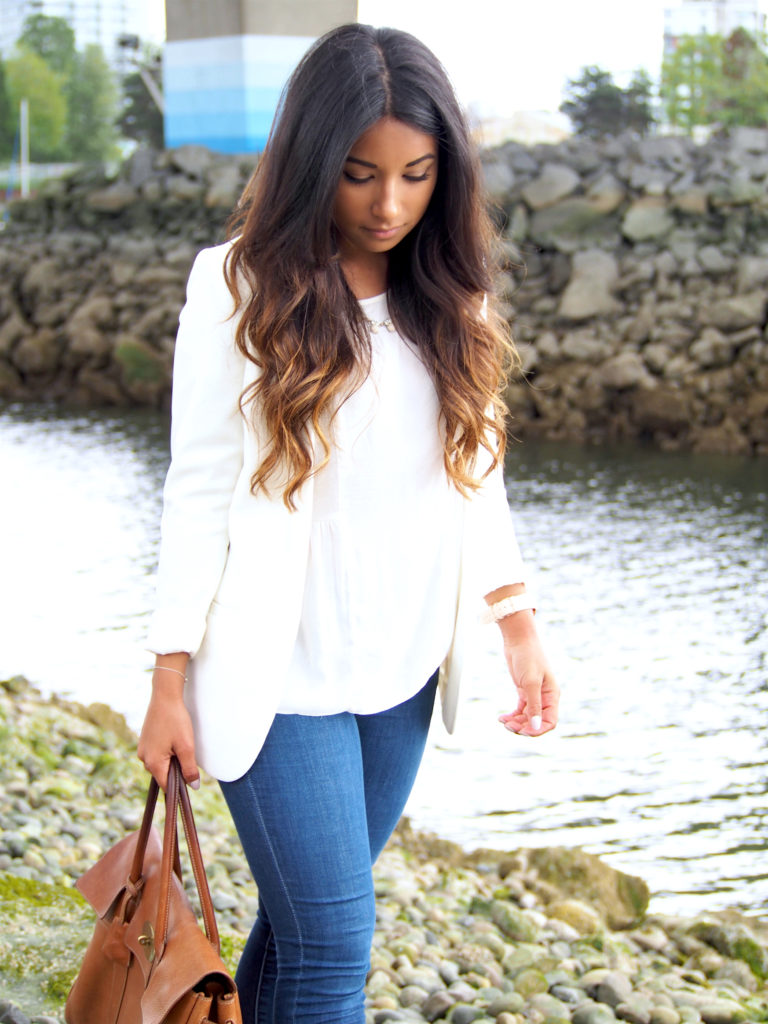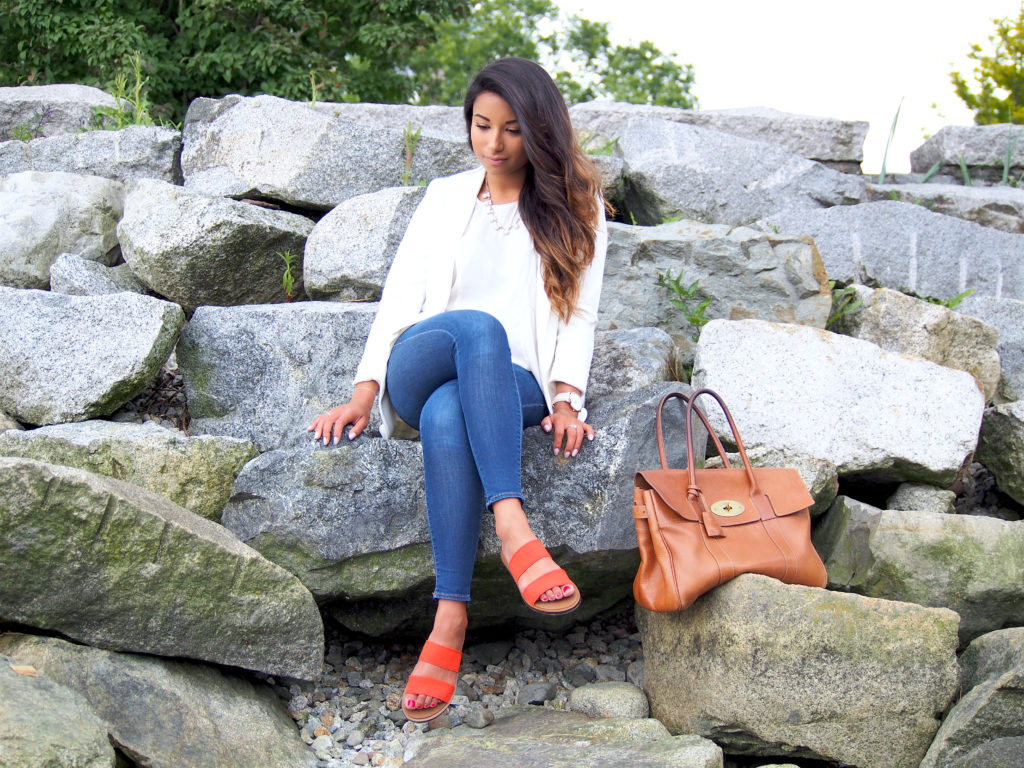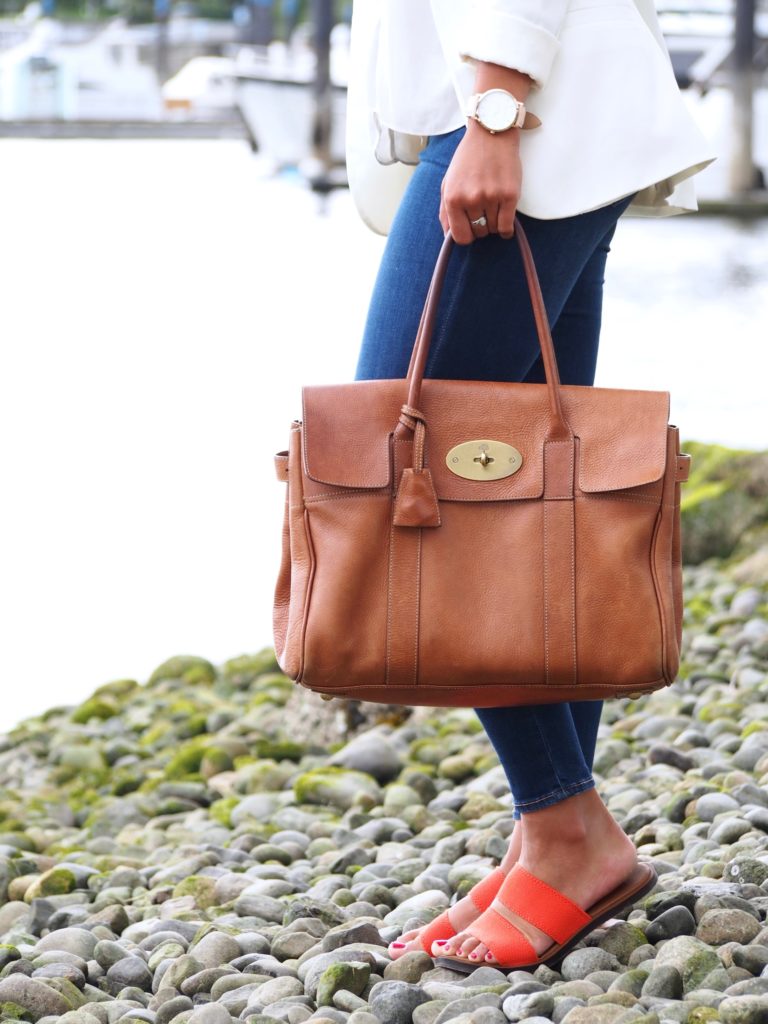 Outfit Details
Blazer: H&M
Top: Zara
Jeans: Topshop
Sandals: Sanuk
Handbag: Mulberry Bayswater