Kawasan Falls is undoubtedly one of nature's true majestic retreats. Located in Badian town, 45 minutes from MoalBoal and 2h30 from Cebu City in the Philippines, Kawasan Falls is a natural beauty not to be missed. Here you'll find gushing waterfalls, azure-blue spring water and an absolutely mesmerising landscape that you will rarely find elsewhere.
As we arrived at the falls we were greeted by a handful of friendly Filipinos kindly offering out of the goodness of their heart to guide us to our destination. The correction I need to make here is it's out of the goodness of their pockets, rather than their hearts. However, anyone that's familiar with SE Asia will know it's a practice to be expected at any tourist attraction. All that's needed is a stern no, a smile and you can continue along your way.
After a 15-minute stroll upstream past the lush greenery and spectacular rock pools, we reached Kawasan Falls. A vision of blue opened up before us. The Falls are comprised of three cascading waterfalls that fall beautifully into the huge plunge pool below. Admittedly, you'll probably be met with crowds of other tourists desperately trying to get the perfect selfie and ride the bamboo raft under the gushing waterfalls (yep, hate to say it but that was us), but something as magnificent as this rarely remains unfound.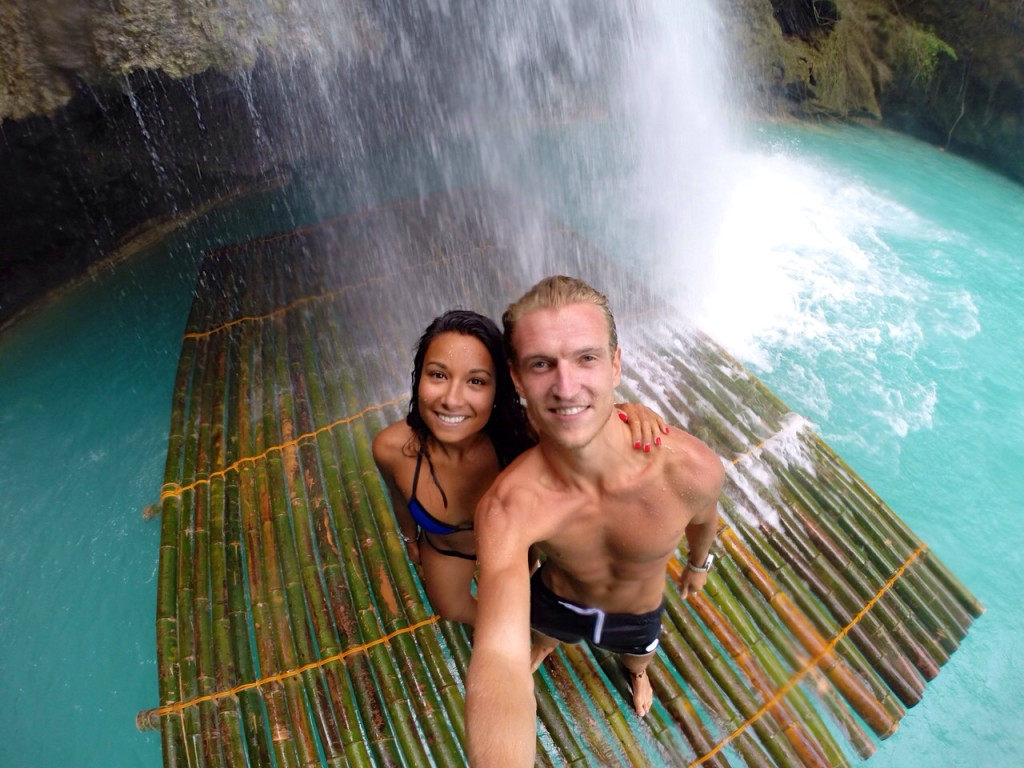 If you want to escape the madness of the first pool, you can clamber up the rocks and explore the second tier. Here you'll find another picturesque pool filled with sparkling turquoise water hidden from the masses that congregate below. Few people choose to venture up here so when you're up here alone, it's like a dream.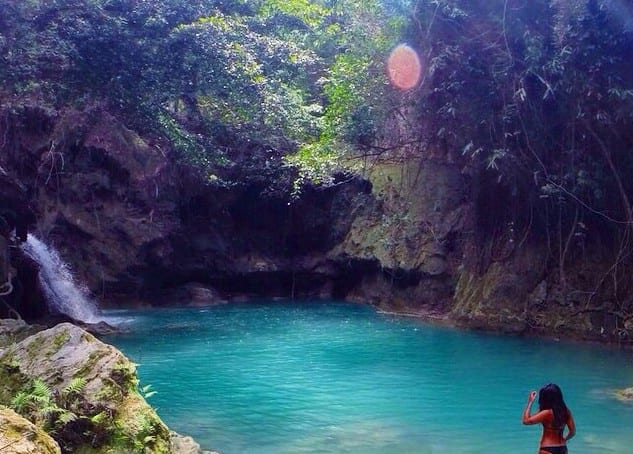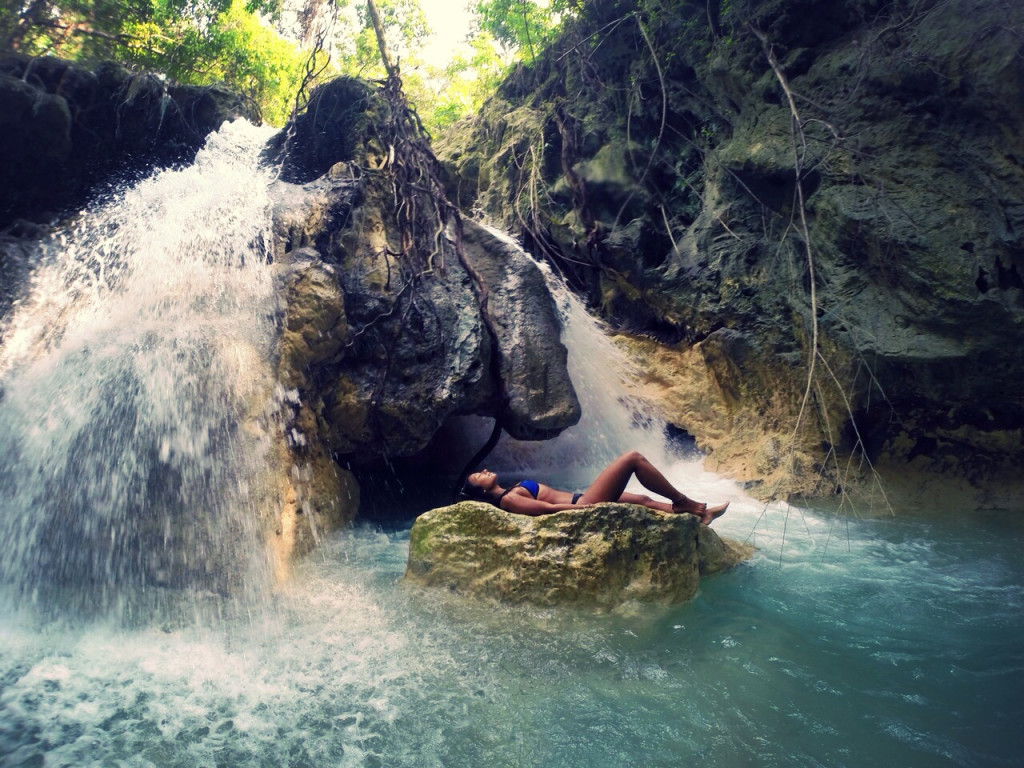 So, if you're considering a trip up to Kawasan Falls, ignore the Trip Advisor moguls that will try to rain on your parade. Yes, you have to pay to enter (40 pesos each), yes you have to pay to park (50 pesos) and yes you will have to pay (300 pesos) for a 15-minute bamboo raft ride. However, few amazing things in life come for free. Sometimes you just need to sacrifice a few pennies to cast eyes on a beautiful, natural creation such as Kawasan Falls.